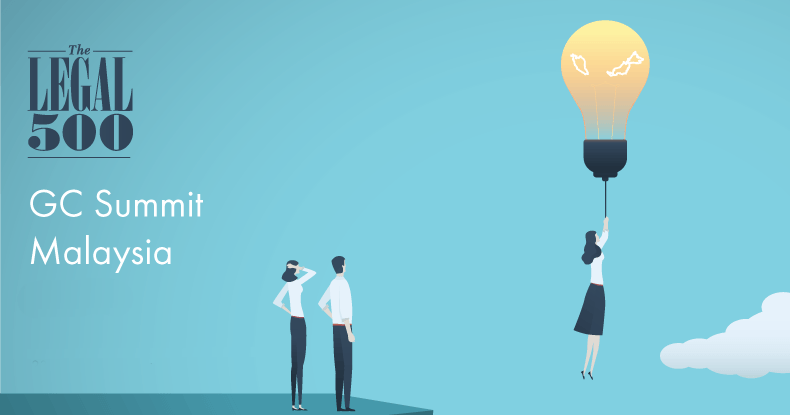 Event information
Event date postponed - revised date to be released shortly
Venue: Le Méridien Kuala Lumpur , 2, Jalan Stesen Sentral, Kuala Lumpur Sentral, 50470 Kuala Lumpur, Wilayah Persekutuan Kuala Lumpur, Malaysia
Overview
The role of general counsel and senior in-house legal advisers is constantly evolving to meet the rapidly changing demands of organisations in today's business world. In addition to overseeing the day-to-day legal challenges affecting the business and managing legal staff, counsel are expected to diversify their service offering in order to overcome a growing list of commercial challenges. Whether it is managing internal investigations, defending their company in cross-border disputes or adapting to the shifting trends in Tax or M&A, the required skillset of the profession is developing at an exponential rate.
GC Summit Malaysia invites the most esteemed in-house counsel from the country's most prolific companies to discuss their changing roles as in-house leaders and the challenges, issues and opportunities they are facing. Between comprehensive panel discussions and the opportunity to meet and engage with fellow in-house counsel, GC Summit Malaysia promises to be a practical, forward-looking event bringing together the region's top legal minds.
Agenda
GC Summit Malaysia
12.00pm
Arrival and registration
1.00pm
Welcome address and opening remarks
1.10pm
Fireside chat: Insight into Malaysia's changing employment law landscape.
Presented by Donovan Cheah, partner, Donovan & Ho
1.40pm
Panel session 1: Managing International Disputes
Moderated by Mohanadass Kanagasabai, managing partner, Mohanadass Partnership
2.30pm
Panel session 2: Managing Data in a Data Driven Era
Presented by Adlin Abdul Majid and Andrew Chiew Ean Vooi
3.20pm
Break and refreshments
3.30pm
Panel session 3: Investing in Sustainability
Moderated by Trowers & Hamlins
4.20pm
Panel session 4: Investigative Litigation in Corporate & Commercial Fraud Cases
Moderated by Tharminder Singh, senior partner, Izral Partnership
5.10pm
Closing remarks
5.20pm
Networking over food and beverages
Speakers include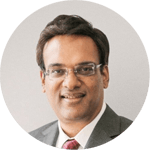 Mohanadass Kanagasabai, managing partner, Mohanadass Partnership
Managing partner, Mohanadass Kanagasabai, is rated by The Legal 500 as a leading individual for dispute resolution in Malaysia and ranked for his expertise by Chambers & Partners. He has over two decades of experience in the field, is a former president of the Malaysian institute of arbitrators, and also former co-chair of the Inter Pacific Bar Association's dispute resolution and arbitration committee.
---
Nick Edmondes, resident managing partner, Trowers & Hamlins, Malaysia
Nick Edmondes is resident managing partner of Trowers' Kuala Lumpur office. The firm was the first foreign law firm to be granted a qualified foreign law firm licence in Malaysia in 2015.
Nick's 30 years of experience include major infrastructure project development and finance, privatisation, corporate structuring, restructuring and cross-border investment, particularly in real estate.
Nick has worked in London and Trowers' overseas offices, including as the resident managing partner of the firm's Oman office between 1994 and 2000. In the 1990's, Nick established the firm's Islamic Finance Group, which has grown to be recognised as a First Tier practice in the Legal 500 directory of law firms. He remains a key client partner for a number of international Islamic financial institutions, as well as Malaysian institutions and companies.
---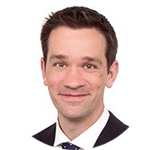 Tom Reynolds, partner, Trowers & Hamlins, Malaysia
Tom has spent his entire career at Trowers & Hamlins and has experience advising on corporate, commercial, banking and finance transactions. In the corporate field Tom's main focus is on cross-border mergers and acquisitions, private equity, equity capital markets, joint ventures, and corporate structuring for UK company / commercial real estate acquisitions by overseas investors.
His experience covers many sectors, advising governmental institutions, banks, fund and asset managers, operating businesses and high net worth individuals across sectors such as private equity, financial services, wholesale Islamic and conventional banking, real estate development, telecommunications, food and beverage, insurance, industrial and aviation.
Tom moved from the firm's Bahrain office to their office in Kuala Lumpur in 1st January 2018, further growing the firm's corporate and cross-border capabilities across Malaysia and the ASEAN jurisdictions.
---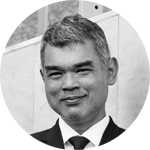 Mohd Izral Khairy, senior partner, Izral Partnership
Izral was previously a partner in prominent large-sized and medium-sized legal firms before co-founding Izral Partnership in 2008 with Tharminder Singh & Wong Guo Bin. Izral regularly acts for various high profile individuals and leading corporations in relation to various types of contentious matters, in particular, fraud-related ones involving breach of trust, breach of fiduciary duty, fraudulent misrepresentation, and conspiracy to defraud.
Izral has a natural knack for investigative litigation works. Izral has since been able to bring that knack to a higher level through his years of experience in handling fraud-related briefs. Given that, he plays a central role in the firm's prominent investigative briefs, including one in which he is representing heirs of a late well-known Malaysian tycoon in disputes relating to family trusts created in their favour as well as their inheritance, dealing with fraudulent allegations. The legal saga involves countless numbers of legal proceedings in which there were complex applications made by the heirs for, amongst others, search & seizure orders, disclosure of trust deed and appointment of a receiver and manager over a trust.
---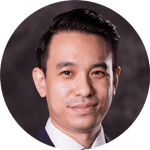 Donovan Cheah, partner, Donovan & Ho
Donovan has been recognised as a recommended lawyer for labour and employment law by The Legal 500 Asia Pacific in their 2017, 2018 and 2019 rankings, where he is described as 'understanding, efficient and direct' and 'the name to note'. Donovan assists corporate clients on various employment law issues, including drafting of employment contracts and handbooks, advising on workforce reductions, termination of employees and compliance issues, and representing them in employment litigation such as unfair dismissal claims and judicial review proceedings involving the decisions of the Industrial Court or the Minister of Human Resources.
---

Tharminder Singh, senior partner, Izral Partnership
Tharminder has well over two decades of experience as a litigator. He is known to be a strategist who is able to promote not just the legal interest of our clients, but also their commercial interests. Our clients in turn appreciate his ability to strip out all the nonsense for a practical approach towards litigation.
He is thus a sought-after counsel at various levels of the courts, especially the appellate courts. Tharminder's key practice areas in the firm are shareholders & directors disputes, corporate insolvency & receivership, debt restructuring & schemes of arrangements, asset tracing & asset preservation, civil & commercial fraud, as well as competition & antitrust.
---

Wong Guo Bin, senior partner, Izral Partnership
Guo Bin has been a litigator for over two decades. His focus on solution-oriented methods is reinforced by his innate disposition for scrutiny and inquiry, manifesting itself in the high standards of client-care and effective advocacy that he sets for himself.
His eye for detail & thoroughness in advising clients & preparing for cases makes him a sought-after counsel for various matters that require such high levels of scrutiny and care. Guo Bin's key practice areas in the firm are employment fraud, industrial relations & employment disputes, construction arbitration & adjudication, construction & engineering contract disputes, real estate & land acquisition disputes, as well as securities & share trading disputes.
---

Shawn Ho, partner, Donovan & Ho
Shawn heads the Corporate and Commercial practice at Donovan & Ho. He assists clients in corporate acquisitions, restructuring exercises, joint venture arrangements, shareholder agreements, employee share options and fundraising exercises. He has assisted numerous companies in successfully raising money from venture capital and private equity funds in Seed, Series A and B rounds.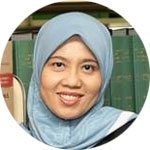 Adlin Abdul Majid, LHAG Advocates and Solicitors
With years spent in the government sector, Adlin is a resilient and proficient force in the firm's already stellar line-up of lawyers.
Adlin has a proven background in technology, media and telecommunications, having spent close to a decade with a Malaysian government agency, advising on a range of local, regional and international information and communications technology issues, and developing the legal and regulatory framework for the nation's MSC Malaysia status. She is among a select group of lawyers in Malaysia with a focus on all aspects of the Personal Data Protection Act 2010. Adlin also has an ILO Client's Choice Award to her name, proving the level of commitment and attention she provides to her clients.
---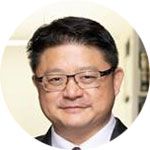 Andrew Chiew Ean Vooi, LHAG Advocates and Solicitors
Andrew Chiew has a broad commercial and corporate litigation practice, particularly, in the areas of banking, civil fraud, insolvency and shareholder disputes.He has notable experience in matters concerning banker's liability, banking fraud, security enforcement and money laundering issues. He also often acts for individuals in disputes concerning shareholders rights involving large family corporations and estates. He has also litigated on a number of matters involving breach of fiduciary duty and duty of fidelity by senior management.
He has notable experience in matters concerning banker's liability, banking fraud, security enforcement and money laundering issues. He successfully acted for the bank in Lim Eng Chuan Sdn Bhd v United Malayan Banking Corporation Bhd & Anor, an important Federal Court decision that settled important issues concerning the rights of a secured creditor during receivership and liquidation.
He also often acts for individuals in disputes concerning shareholders rights involving large family corporations and estates. He has also litigated on a number of matters involving breach of fiduciary duty and duty of fidelity by senior management.
Andrew, described as "sharp & eloquent", is a committee member of the Advocacy Training Committee under the Malaysian Bar. He conducts advocacy training around as well as outside Malaysia. He was faculty member for the Advanced International Advocacy Training Course at Keble College, Oxford. He is a contributor to the recent publication of Law and Practice of Corporate Insolvency in Malaysia.