Event information
Event date postponed - revised date to be released shortly
Venue: Millennium Hilton Seoul, 50, Sowol-ro, Jung-gu, Seoul, South Korea 04637
The role of general counsel and senior in-house legal advisors is constantly evolving to meet the rapidly changing demands of organisations in today's business world. In addition to overseeing the day-to-day legal challenges affecting the business and managing legal staff, counsel are expected to diversify their service offering in order to overcome a growing list of commercial challenges. Whether it is managing internal investigations, defending their company in cross-border disputes or adapting to the shifting trends in M&A, the required skillset of the profession is developing at an exponential rate.
GC Summit Korea invites the most esteemed in-house counsel from the country's most prolific companies to discuss their changing roles as in-house leaders and the challenges, issues and opportunities they are facing in 2020 and beyond. Between comprehensive panel discussions and the opportunity to meet and engage with fellow in-house counsel, GC Summit Korea promises to be a practical, forward-looking event bringing together the region's top legal minds.
Agenda
GC Summit Korea 2021
12.00pm
Arrival and registration
1.00pm
Welcome address and opening remarks
1.10pm
Fireside chat: Winning litigation in the US

Moderated by
Richard A. Edlin, partner and vice chair, Greenberg Traurig, LLP

1.40pm
Panel session one: Cross-Border M&A Dynamics: What are we seeing in the market?

Moderated by
David Cho, Partner, Dechert LLP


Speaker
Spencer Park, Counsel, Hong Kong, Dechert LLP

2.30pm
Panel session two: Managing International disputes – trends and challenges of arbitration in Korea

Moderated by
Jinhee Kim, Head of Global Dispute Resolution Practice, Jipyong

Speakers
Andrew Sek Hwan Hong, managing counsel, Hyundai Heavy Industries
David Delman, executive vice president – legal and contract team, Samsung Engineering
Suh-Young Lauren Hong, senior legal counsel, GS E&C

3.20pm
Break – refreshments
3.35pm
Panel session three: Understanding and managing cross-border Internal investigations

Moderated by
Richard A. Edlin, partner and vice chair, Greenberg Traurig, LLP

4.25pm
Panel session four: Antitrust issues relating to data, platform and technology

Moderated by
Hwan Jeon, Lee & Ko

5.15pm
Closing remarks
5.25pm
Networking drinks
Speakers include
Richard A Edlin, partner and vice chair, Greenberg Traurig
Richard A Edlin is Vice Chair of Greenberg Traurig, Chair of the New York Litigation Practice and a member of the firm's Executive Committee.
Mr Edlin has broad experience in trial and appellate courts and has tried cases in federal and state courts all over the US, including dozens of domestic and international arbitrations. Mr Edlin is regularly recognised by many rating organisations and publications as a leading litigator and is at the helm of the practice that was recently recognised as the #1 US law firm in commercial litigation cases filed since 2009.
---
Jinhee Kim, foreign attorney and head of global dispute resolution practice, Jipyong LLC
Ms Jinhee Kim heads the global dispute resolution practice at Jipyong. She is a California licensed attorney specializing in cross-border dispute settlement, international arbitration, US litigation and global competition law.
Ms Kim advises Korea's largest corporations in complex multi-state disputes and represents numerous trading companies operating in the Americas, Europe, Africa and Asia, as well as high-tech / bio companies and major construction companies. Ms Kim currently manages and leads cases before US district courts, arbitration proceedings administered by leading institutions such as the ICC, SIAC, HKIAC, and KCAB. Ms Kim regularly advises clients faced with government investigations and cross-border lawsuits.
Ms Kim brings a diverse background and unique insight to legal practice. After earning a JD from UC Berkeley School of Law where she was the recipient of John Ayers fellowship, she started her legal career at LeBoeuf, Lamb, Greene & MacRae in San Francisco and Paul Hastings in Orange County. She then headed Global Litigation at LG Display before joining Jipyong. Prior to legal practice, Ms Kim was a TV journalist for five years and also worked at the United Nations Secretariat in New York. Ms Kim has a BA in social sciences and a MA in political science from Seoul National University.
Based on her rich experience as both in-house and outside counsel and multi-disciplinary professional training, Ms Kim delivers strategic solutions to challenging legal problems. She is recognised among peers as a fierce advocate and an innovative negotiator.
---
David Cho, Asia co-managing partner and head of the Hong Kong Office, Dechert LLP
A serial dealmaker for Asian companies looking to make a global impact, Dechert's David Cho, with more than 20 years of experience in Korea, leads the firm's Korea practice. He is consistently ranked as a top lawyer for Corporate and M&A in Korea by legal directories. David represents major Asian companies and other multinational companies in global transactions across a broad range of sectors, including manufacturing, technology, chemicals, telecommunications, insurance, energy and private equity. Most recently, David led a cross-border team in SK Siltron's acquisition of a DuPont's SiC business based in Michigan, helped another SK entity, SK Telecom, form a tie-in with ride-hailing giant Grab in Singapore and guided Giosis through the $573m sale of its Japan e-commerce business to eBay.
---
James Wood, global head of research, The Legal 500
James Wood is global head of research at The Legal 500 where he works closely with general counsel, law firms and market experts to develop though-leadership publications, events and online content. He has previously worked as an academic and lecturer at Imperial College London and The University of Edinburgh.
---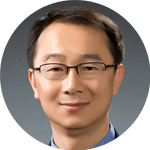 Hwan Jeong, senior partner, Lee & Ko
Hwan Jeong is a senior partner and the head of antitrust and competition group at Lee & Ko. His practice focuses on a broad range of antitrust and competition law matters including investigation of merger review, cartels, abuse of market dominance and unfair trade practices, and antitrust litigation. Mr Jeong has handled many high-profile antitrust cases in his 20+ years of practice, including the Korea Fair Trade Commission's case against Microsoft in which he represented the commission. Additionally, he has handled many cartel cases such as an international FX cartel, an international auto parts cartel, an international capacitor cartel, an international airline cartel, an international LCD cartel, and an international DRAM cartel. He also has been involved in many global merger review cases, cross-border investments and general corporate transactions. He is a member of International Bar Association Antitrust Committee Unilateral Conduct Working Group. Additionally, he has served as an Advisory Counsel for the Competition Policy Advisory Committee of the Korea Fair Trade Commission, as an ad-hoc instructor at the Judicial Research and Training Institute of the Supreme Court of Korea, an ad-hoc instructor at the Seoul National University Law School, and the Korea University Law School where he taught antitrust law. He provides legal advice to the Korea Fair Trade Commission in connection with the amendment of Korean antitrust laws and regulations as an antitrust expert.
---
Suruyn Kim, partner, Lee & Ko

Suruyn Kim's practice focuses on anti-trust and competition law matters, including investigation of merger review, cartel, abuse of market dominance and unfair practices, and antitrust litigation. She also has been involved in matters concerning abuse of market dominance in which the abuse of intellectual property has been under investigation while working as foreign attorney in the Paris office of Allen&Overy. She joined Lee&Ko in 2012.
---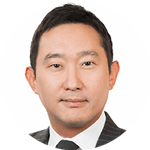 Spencer Park, counsel, Hong Kong, Dechert LLP

Spencer Park focuses his practice on investments funds and private equity, with an emphasis on M&A, real estate and private debt finance. Prior to joining Dechert, Spencer served as a partner in the Hong Kong office of a leading law firm based in Korea and as general counsel to Apollo Global Management, LLC in the Asia-Pacific region. Leveraging his extensive experience counseling clients throughout the Asia-Pacific region and the United States, Spencer offers invaluable insight on international investment fund and private equity matters. He is frequently interviewed and quoted in various articles about Korea and other emerging markets by mainstream business, trade and legal media.