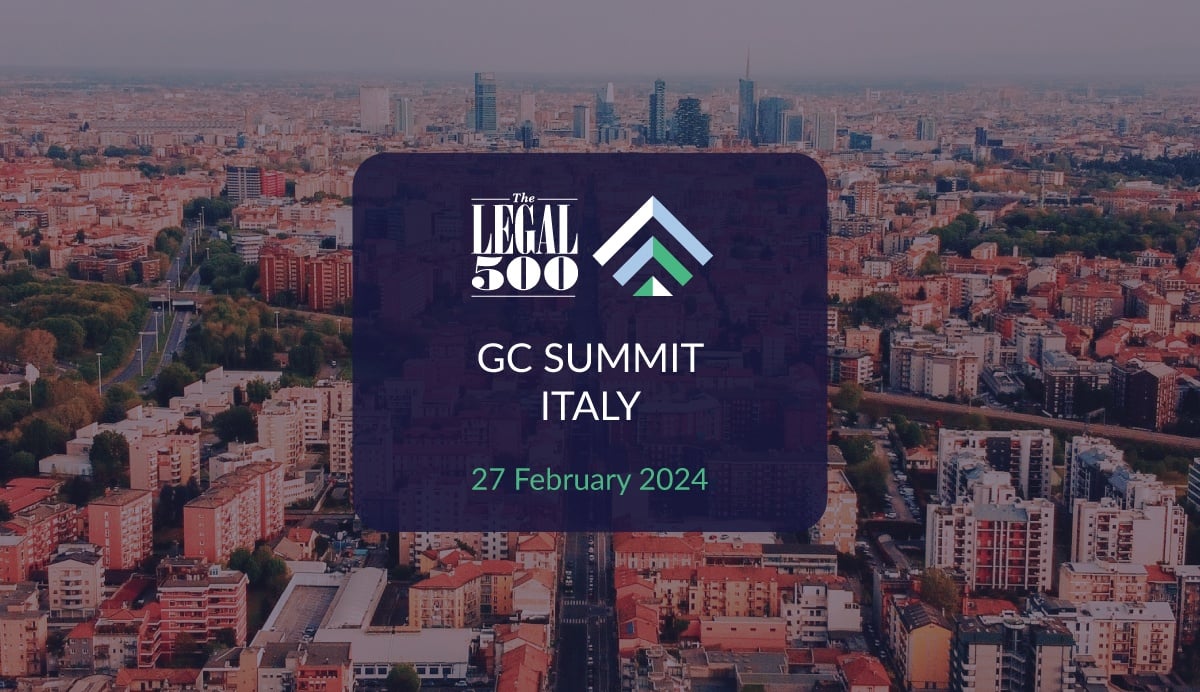 Event information
Date: Tue 27 Feb 2024 Time: 1.00pm-7.45pm Venue: The Westin Palace, Milan, Piazza della Repubblica, 20, Milano MI, 20124
The Legal 500 proudly unveils the inaugural edition of the GC Summit Italy 2024, scheduled for February 2024 in the dynamic heart of Milan.
The GC Summit Italy 2024 is a pioneering event dedicated to showcasing Italy's global influence. Gain invaluable insights into how general counsel and senior in-house legal minds navigate the intricate landscape of legal and business challenges confronting both domestic and international enterprises.
In collaboration with our esteemed partners: Hogan Lovells International, LCA studio legale and Legance – Avvocati Associati; this summit promises a compelling series of panel sessions, delving deep into a diverse array of cutting-edge topics. From adeptly adapting to the ever-evolving legal terrain to recognising the paramount importance of ESG considerations and exploring the transformative impact of legal tech and AI tools, the sessions will also provide a technical focus on M&A intricacies, evolving legal requirements, and the nuances of dispute resolution.
Backed by the profound expertise of our distinguished speakers, the GC Summit Italy 2024 is set to deliver practical, hands-on guidance finely tuned to the unique needs of in-house counsel.
Don't miss out on the chance to join this conference —an indispensable opportunity for Italy-based in-house counsel aiming to propel their professional development to unprecedented heights.