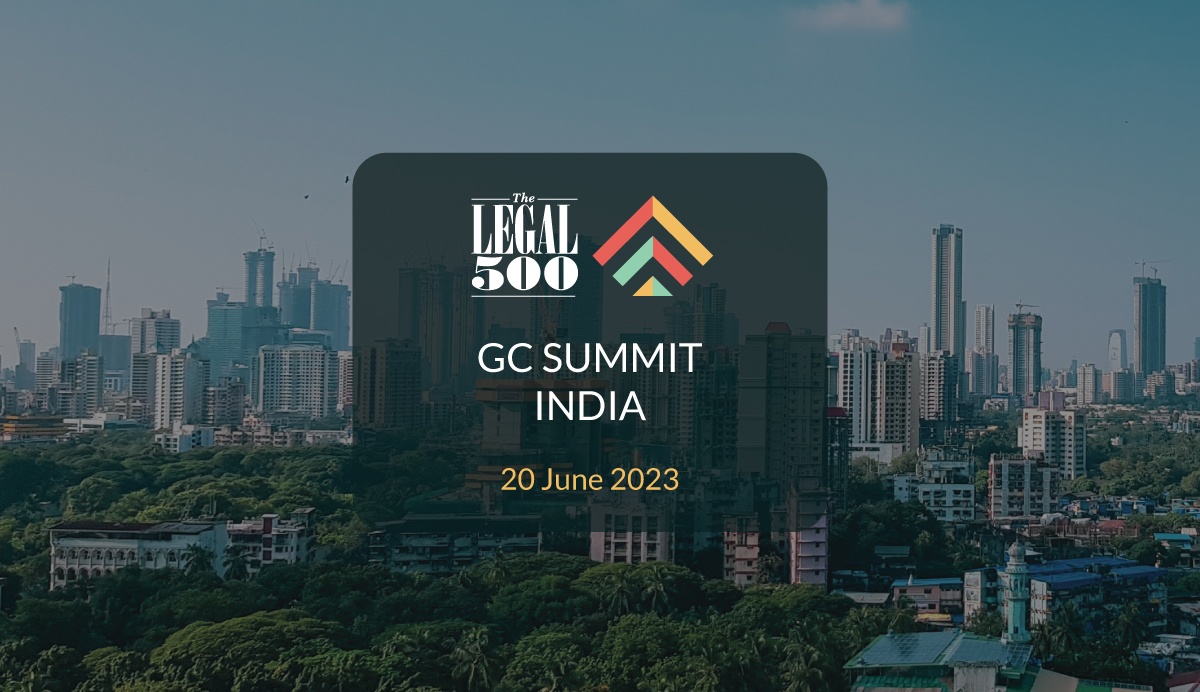 Event information
Date: Tue 20 Jun 2023 Time: 12.30pm-7.30pm Venue: The Oberoi, Gurgaon, 443 Udyog Vihar, Phase V, Gurugram (Gurgaon) 122016 India
Agenda
12.30pm – 1.30pm Registration and lunch
1.30pm – 1.45pm Opening remarks
Gunita Pawha, Joint Managing Partner, S&A Law Offices
1.45pm – 2.30pm The future of Arbitration in India – The development of the Indian Arbitration ecosystem
Gunita Pawha, Joint Managing Partner, S&A Law Offices
2.35pm – 3.00pm GCs as the flag bearer for Corporate Governance
Krishnava Dutt, Managing Partner, Argus Partners
Nathan Oseroff-Spicer, Research Editor, The Legal 500
3.00pm – 3.15pm Coffee break
3.15pm – 4.00pm Panel discussion 2
4.05pm – 4.50pm Panel discussion 3
4.50pm – 5.05pm Coffee break
5.05pm – 5.30pm Alternatives to litigation in India
Manoj K Singh, Counsel, S&A Law Offices
Nathan  Oseroff-Spicer, Research Editor, The Legal 500
5.35pm – 6.20pm Panel discussion 4
6.20pm – 6.30pm Closing remarks
Gunita Pawha, Joint Managing Partner, S&A Law Offices
6.30pm – 7.30pm Networking drinks
Speakers
Manoj K Singh, counsel, S&A Law Offices
Manoj K. Singh's primary areas of practice encompass Commercial Litigation and Arbitration (both domestic and international), matters pertaining to the Insolvency and Bankruptcy Code 2016, banking and finance, and corporate advisory. His extensive experience spans across diverse sectors, including but not limited to real estate and infrastructure, energy, mining, shipping, construction, manufacturing, import/export, and more. 
Mr. Manoj K. Singh is a highly experienced legal professional specializing in Litigation and Alternative Dispute Resolution (ADR) practice. With a career spanning nearly two decades, he has provided valuable legal advice to clients on a wide range of issues. Mr. Singh has appeared and argued cases before the Honorable Supreme Court of India, all High Courts in India, and various Tribunals. He is particularly renowned for his expertise in cross-border financial and investment disputes, and he regularly represents clients in such matters.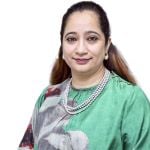 Ms. Gunita Pahwa, joint managing partner, S&A Law Offices
Ms Gunita Pahwa is the Joint Managing Partner at Gurugram-based S&A Law Offices, where she heads the Dispute Resolution Team. Commercial arbitrations, dispute resolution and commercial advisory, is her forte, and she advises and represents both international and domestic clients across varied sectors like Pharmaceuticals, Energy, Infrastructure and Transport, Roads and Highways, Ports, Airports, Waterways, Waste to Energy, Shipping & Mining, Real Estate, and IT among others.
Ms Gunita was admitted to the Bar Council of Delhi in 2005, and in the last 17 years, she has earned many laurels for successfully handling a variety of complex dispute cases. One such case was where she and her team successfully represented the client M/s Jindal ITF Limited in an arbitration proceeding against NTPC Limited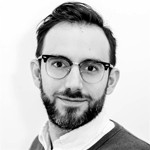 Nathan  Oseroff-Spicer, research editor, The Legal 500
Nathan often contributes long-form articles and research reports to GC Magazine on topics ranging from ESG and legal tech to corporate finance and real estate, as well as developing GC and Private Practice Powerlists. He joined The Legal 500 in 2019 as a researcher/writer for The Legal 500 rankings. He has dealt with practice areas for numerous countries in Western Europe, the Nordics and Baltics, Eastern Europe, Australia, Central Asia, and Southeast Asia, and has also covered parts of the London Bar.  
He was promoted to research editor in early 2022. Nathan has been quoted in and provided background for several articles in English newspapers and magazines regarding a diverse range of topics, including the ethics of private funding of research in higher education and critical analysis of data presented in the UK government's 2021 report of the Commission on Race and Ethnic Disparities. He is a native English speaker, but conversationally fluent in both German and Spanish, although he is still working constantly on improving both.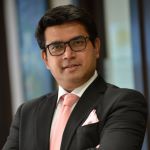 Krishnava Dutt, Managing Partner, Argus Partners
Krishnava is the Founder and Managing Partner of Argus Partners and sits on the executive committee, which advises the Firm on various strategic initiatives. He has led the firm from its inception in 2009, now with offices in Mumbai, Delhi, Bengaluru and Kolkata. Krishnava advises some of the largest corporate houses and their boards on various matters including corporate governance and board responsibility.
He has been the lead adviser in some of the largest and most complex M&A and financing transactions. He is regularly sought out by CEOs, CFOs, GCs and legal heads of large multinational corporations, government agencies and funds for his unique mix of in-depth knowledge of law and regulatory matters, coupled with a very keen understanding of finance, accounts and business issues.