Event information
Event date postponed - Revised date to be released shortly
Venue: JW Marriott Hotel Bogota, Calle 73 Nr 8-60, Bogota
Overview
The Colombian business sector demands greater participation of the industry in the international arena.
Local companies seek to prepare themselves to strengthen their internal legal departments and respond quickly to the business opportunities offered by many countries around the world.
Issues such as, effective compliance programs, international compliance strategies, such as following the recommendations of international entities such as the OFAC (Office of Foreign Assets Control) of the United States among others are part of the issues that will be addressed by legal experts in four discussion panels. Thee panels are specifically designed to allow the audience to learn how to face the challenges and opportunities presented by the corporate business sector with the best legal strategies designed by experts of the most successful companies in the country.
The Legal 500's GC Summit Colombia invites the best in-house counsels and the GCs from Colombia's most prominent companies to discuss their changing roles as in-house leaders and the challenges, issues and opportunities they are facing. Between comprehensive panel discussions and the opportunity to meet and engage with fellow in-house counsel, GC Summit Colombia promises to be a practical and forward-looking event, bringing together the country's top legal minds.
Agenda
GC Summit Colombia 2021
8.30am
Registration and breakfast
9.00am
Opening remarks
9.10am
New challenges in dispute resolution in Colombia

This panel will consider the impact of the internationalization of arbitration and litigation upon Colombian companies. The business sector urgently requires the implementation of best practices that will allow companies to ensure they are protected when litigation (and/or arbitration) arises. What then, are the most important preventive strategies for dispute resolution matters today?

In an international context, what measures should companies adopt for the custody of their documents, so as to ensure that privilege is preserved against orders of discovery or production?
What measures should companies adopt in order to preserve information and witnesses for future disputes?
To what extent should different divisions of a company interact with each other and with their in-house counsel in matters that could potentially lead to a dispute (e.g. accounting, human resources, marketing, and advertising)?
To what extent do companies benefit from "forum shopping" or arbitration as a means to resolve the problem of multiple fora in international contracts?
Recent trends in tax litigation.
Strategies to ensure a more solid/defensible tax case

Panellists
Juan Carlos Valencia, Partner, Holland & Knight (moderator)
Catalina Robledo, General Counsel, Distribuidora Nissan – Grupo Vardí
David Quiroz, Director of Law Department, Johnson & Johnson
Alberto Zuleta, Partner, Holland & Knight
Paula Andrea Loaiza Salazar, Senior Legal Advisor, Colombian Society of Anaesthesiology and Resuscitation


9.55am
International Compliance Programs: What factors should be considered by your legal department to have an effective compliance strategy and avoid penalties?

The United States remains one of Colombia's most important business partners. As Colombian companies continue to seek investment, export their products, acquire or merge their companies and form alliances with their counterparts in North America, this panel will examine the growing role of the US Treasury's the Office of Foreign Assets Control ("OFAC"). What are the most important factors that legal advisors and internal attorneys should consider in order for their compliance programs to be aligned with OFAC requirements and how does this legislation differ from domestic regulatory/compliance requirements?

What are OFAC's recommendations regarding best practice for conducting business in the US (or with people from the US / using goods or services originated in the US, etc.)
What recommendations should be taken into account for the design, implementation and periodic updating of OFAC Sanctions Compliance Programs?
What are the circumstances that frequently lead to the failure of these compliance programs in companies and how internal lawyers can prevent their companies from being victims of international sanctions?
What is the impact –at both the operational and reputational levels– of enduring a sanctioning process by OFAC; what procedure must be followed by internal lawyers to overcome problems?

Panellists
Marcela Blanco Partner, Diaz Reus International Law Firm & Alliance (moderator)
Leandro Alarcon, Compliance Director, Grupo Sura
Paola Ximena Molina, In-house Legal Director/Corporate Compliance, Almacenes Flamingo S.A.
Hector A. Garcia Corredor, Head of Legal & Compliance Country Group Andean, Bayer S.A.


10.40am
Coffee break
11.00am
Antitrust and unfair competition: risks and opportunities for companies operating in Colombia

Since 2010, Colombian laws protecting the domestic markets against unfair competition have been applied across the board to all private and foreign companies operating in the country. These companies seek to prepare to face the risks that arise in terms of competitiveness.

These experts in international markets will discuss the new legal frameworks that apply to unfair competition and the influence that these legal structures have on the digital era. Panellists will give their professional opinion on the response mechanisms created to safeguard the free market and explore how legal counsel, In-house lawyers and general counsel can adopt these new controls successfully and how they can blend disruptive technologies into their work more effectively to protect their company's interests.

Navigating the intersection between competition protection rules, consumer protection and public procurement.
Discover the best strategies for risk mitigation and how to implement them in your operations to guarantee access to fair and equal conditions in national and international markets.
Find out how legal counsel adopts competitive market strategies and standards in their companies to benefit their employees, the products and services in the local and international market

Panellists
Enrique Alvarez Posada, Partner Lloreda Camacho (moderator)
Juan Pablo Restrepo Echavarría, Chief Counsel, Andean, Pacific and Central American markets, Mondelez International
Andrés Barreto González, Superintendent of Industry and Commerce, Republic of Colombia
Maria Ibañez Castillo, Secretary & Vice President – Legal, Grupo Bolivar SA
Daniel Sarmiento, La Alqueria


11.50am
Beyond IT experts: What is the role of the in-house counsel in the preparation and response to a cybersecurity incident?

Cyber-risk is now regarded as a "top-3" threat to business organizations and government institutions alike. As the uptake of technology grows exponentially, so does exposure to cyber risks, and recent years have seen the incidence of cyber-attacks. While enterprises are arguably becoming better prepared to face a cybersecurity incident from an IT perspective, can the same be said of the legal side? This panel will discuss the potential consequences (legal, reputational, etc.) that can arise from a cybersecurity incident and the role that in-house counsel should play in both preventative policy design and implementation as well as post-incident response, among others.

What are the legal obligations related to cybersecurity incident and what consequences may ensue?
What are the parameters required to factor cyber risk into corporate decision making and other processes.
What is the appropriate role for the internal lawyer as regards preventative policy implementation, governance, and responding to a cybersecurity breach?
Prioritization in conducting cyber risk assessment

Panellists
Sergio Michelsen Jaramillo, Partner, Brigard Urrutia (moderator)
Sebastián Ocampo Valencia, Innovation, Legal Transformation and Compliance Manager, Bancolombia
Elizabeth Hincapié, LL.M. Senior Legal Counsel, LEICA
Germán Bacca Medina, General Counsel – Middle Americas, Unilever

12.40pm
Closing remarks
1.00pm
Networking lunch with drinks, canapes and live entertainment
3.00pm
Event concludes
Speakers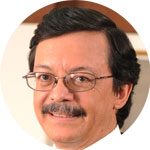 Enrique Alvarez Posada, Partner, Lioreda Camacho & Co
Enrique has been a partner at Lloreda Camacho and Co since 2001. He is the Director of the Competition Law, Consumer Protection, and Labor and Migration Affairs Law Departments. Enrique co-directs the Corporate Law Department. He has more than 20 years of experience in corporate law, competition, foreign investment, labour law, mergers and acquisitions, privatizations, joint ventures, y regulatory affairs. He has represented local and international companies in abuse of dominant position and complex dispute resolutions involving unfair and monopolistic competition before the Superintendence of Industry and Commerce. Enrique has a law degree from the Universidad de Los Andes and a graduate degree in Labor Law from the Universidad Bolivariana. He was awarded a scholarship in active labour policies from the International Labour Organization (ILO – United Nations) in Geneva, Switzerland.
---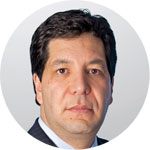 Juan Carlos Valencia, Partner, Holland & Knight
Juan Carlos Valencia Marquez is a partner in the Bogotá office of Holland & Knight. Juan Carlos has practised for more than 20 years with an emphasis in tax law, tax controversies, litigation, corporate structuring issues, compliance and global contracts. He has successfully defended clients against several assessments by DIAN and various Colombian municipalities in the $10-100 million range. Juan Carlos has successfully challenged cases before the Consejo de Estado for some decrees relative to tax matters as well as some official tax opinions. He is an active participant in the legislative and rule-making process in Colombia concerning tax issues. Juan Carlos served as general counsel for Arcos Dorados (McDonald's master franchisee for Latin America), corporate tax director for Coca-Cola Femsa S.A. de C.V. and Panamerican Beverages, Inc. (Coca-Cola Company anchor bottler for Latin America). Among his other responsibilities in these positions was a focus on structuring investments in Colombia and other Latin American jurisdictions, including issues related to transfer pricing.
---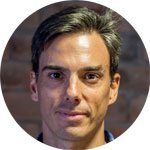 Juan Pablo Restrepo Echavarría, Chief Counsel, Andean, Pacific and Central American Markets, Modelez International
---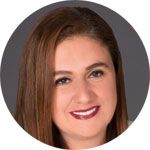 Marcela Blanco, Partner, Diaz Reus
Marcela Blanco is an international attorney, licensed to practice in both the U.S. and Colombia, Marcela Cristina Blanco is knowledgeable and experienced in international business transactions and cross-border disputes. Ms Blanco counsels corporate clients in governance, entity formation, and relevant local and international jurisdictional regulations and heads the Diaz Reus Bogotá office. She is also a skilled adviser and negotiator in international contract disputes and represents Diaz Reus clients in foreign and domestic litigation and arbitration in Colombia and the U.S.
For the past three years, she has co-authored the chapter on Business Crime in Colombia for The International Comparative Legal Guide to Business Crime; published by Global Legal Group Ltd, London.
---
Sergio Michelsen Jaramillo, Partner, Brigard Urrutia
Member of Brigard Urrutia since 1992 and partner since 1994. With more than 30 years of experience. Sergio Michelsen advises leading local and foreign companies and private equity funds in complex corporate transactions as well as telecommunications, media and technology matters. He also advises prominent families in connection with their private wealth. He has been recognized internationally as one of Colombia's leading M&A and TMT practitioners. Among his most prominent transactions is the advice for SABMiller in the acquisition through a merger of Bavaria SA, the second largest brewer in South America for US$7.8 billion, advising Millicom International in its merger with UNE-EPM (valued at US$4,348 billion) and acting for the French retailer Casino in the sale of a controlling stake in GPA in Brazil and Libertad in Argentina (US$ 1.8 billion).
Mr. Michelsen received his JD from the Andes University and holds a Master's degree in Commercial Law from University of Paris II, France. He also did an intensive course in Project Finance at the Euromoney Institute in New York and several negotiation and management courses at Harvard University. He has also been a professor and frequent lecturer in the national and international realm.
---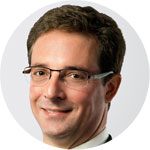 Alberto Zuleta, Partner, Holland & Knight
Alberto Zuleta is a partner is the Bogotá office of Holland & Knight and leader of the local dispute resolution practice. He focuses on domestic and international arbitration and litigation, as well as competition and antitrust matters. Mr. Zuleta has more than two decades of dispute resolution experience, including proceedings before Colombian courts at all levels. His extensive record of accomplishment in arbitration includes domestic and cross-border proceedings under the rules of the International Chamber of Commerce (ICC), United Nations Commission on International Trade Law (UNCITRAL), International Centre for Dispute Resolution (ICDR) and the different arbitration centres in Colombia. In addition, Mr. Zuleta handles antitrust investigations and litigation proceedings before the Superintendence of Industry and Commerce (SIC), matters regarding unfair trade practices and premerger reviews. Prior to joining Holland & Knight, Mr. Zuleta served as the head of a major Colombian firm's litigation and arbitration department. Mr. Zuleta received his law degree from Universidad de los Andes and has a Master in Laws from Harvard Law School.
---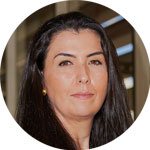 Catalina Robledo, General Counsel, Distribuidora Nissan – Grupo Vardí
Catalina Robledo is a corporate Lawyer (LLM – Master of Laws) with knowledge of the private and public sector. Extensive experience as General Counsel of economic groups, handling Corporate Governance, Compliance and Habeas Data; negotiation, preparation and revision of national and international agreements, and M&A operations. Catalina has in-depth knowledge of consumer regulation, anti-trust, intellectual property and corporations and high skills in planning, negotiation and execution of interdisciplinary projects. Speaker in the Chamber of Commerce and CESA University on Corporate Governance issues and she is a member of the Women Corporate Directors association. Catalina has been recognized by The Legal 500, as one of the most influential and innovative General Counsels and in-house legal teams in the country. Also, she has acted as a General Secretary in several boards for over ten years.
---
Elizabeth Hincapié, LL.M. Senior Legal Counsel, LEICA
Elizabeth Hincapié is a lawyer admitted to the bar in three jurisdictions, namely: Germany, Spain and Colombia. Currently, she is the senior legal counsel for the Leica Camera Group. The group is an internationally operating, premium-segment manufacturer of high-end cameras and lenses as well as of sport optics products. Elizabeth looks after all distribution, competition and anti-trust matters within the Leica Group. She represents the group for the settlement of disputes, in particular, related to the selective distribution system and associated with Leica TM. Elizabeth has vast experience in brand and intellectual property protection, in particular about their enforcement in front of European courts. Elizabeth tasks also include the legal assessment of commercial risks associated with export control regulations and the impact of sanctions on existing business relations. Elizabeth is also a thriving legal tech within legal departments by implementing document management systems, service desks, etc. while ensuring compliance with data protection regulations, in particular during arbitration proceedings. Her truly international background and work experiences, as well as her language skills, allows her to give comprehensive legal support and led to her inclusion in the GC Powerlist Germany in 2019.
---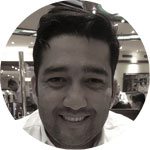 Germán Bacca Medina, General Counsel – Middle Americas, Unilever
Germán is a law graduate from Externado de Colombia University; he has a postgraduate degree in Financial and Capital Markets law from the same University. He holds an LLM in Communications and Competition Law from Queen Mary & Westfield College, London and a postgraduate degree in Economic Analysis on Antitrust from King´s College, London. He worked as a senior associate for Antitrust and Consumer Protection at Phillipi Prietocarrizosa Ferrero DU & Uría in Bogotá. In the public sector he served as an advisor to the Superintendent of Industry and Commerce; Deputy Superintendent for Competition; Deputy Superintendent for Data Privacy and Commissioner of the Communications Regulation Commission. Currently, he works as General Counsel of Middle Americas at Unilever.
As academic he is a lecturer of Competition Law, Communications Law and Data Privacy at Externado, Javeriana, Andes and Sabana Universities.
---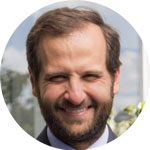 Hector A. Garcia Corredor, Head of Legal & Compliance Country Group Andean, Bayer S.A.
Hector Garcia Corredor is a lawyer graduated from Universidad Catolica Andres Bello in Caracas, Venezuela with a Master in International Business from Universidad Pompeu Fabra in Barcelona, Spain. Hector worked in the Venezuelan law firm Lega (formerly Hoet Pelaez Castillo & Duque) for almost seven years and had the opportunity to work in the Florida-based law firm Greenberg Traurig as a foreign associate in 2008. In 2009 he joined the Venezuelan pharma company Laboratorios Vargas to set up its legal department as Legal Manager. In 2011, Hector joined Bayer in Venezuela to also set up its legal and compliance department as Head of Legal & Compliance. In 2015, Hector moved to Bogota, Colombia to be the Head of Legal and Compliance for the Andean Region (Colombia, Venezuela, Peru and Ecuador), a position held by Hector until January 2020. Currently, he is the "Project Lead of the Legal Express LATAM", from which most of the Compliance issues will get handled, and all the compliance investigations will be performing for LATAM.
---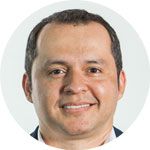 Leandro Alarcon, Compliance Director, Grupo Sura
Leandro Alarcon is a graduate lawyer at the University of Antioquia. He is a specialist in Financial and Stock Market Law of the Universidad Pontificia Bolivariana, currently pursuing a Master's degree in Law at the same University. In his ten years of professional career, Leandro has worked in the Legal, Risk and Compliance areas of Bancolombia and Proteccion S.A. and currently hold the position of Director of Compliance at Grupo Sura.
---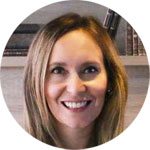 Paola Ximena Molina, In-house Legal Director/Corporate Compliance, Almacenes Flamingo S.A.
Paola Ximena is a lawyer from EAFIT University (Medellín, Colombia 2008), with Master`s Degree in International Law from Instituto Superior de Derecho y Economía – ISDE (Madrid, Spain 2009), and Master`s Degree in Corporate Compliance from EIS-Economist & Jurist Innovative School (Madrid, Spain 2019). With over ten years of experience acting as Legal Counsel in companies from the real sector, Paola has extensive knowledge in commercial, corporate, and consumer law. She has advised such industries in the implementation of financing schemes, as well as risk management systems related to money laundry, protection personal data, code of ethics, among others.
---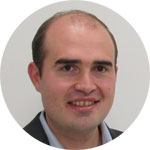 Sebastián Ocampo Valencia, Head of Legal and Compliance Innovation and Digital Transformation, Grupo Bancolombia
Sebastián Ocampo Valencia is a lawyer and political scientist with experience in public bidding processes, private negotiation and the financing of infrastructure projects in the road, urban transportation, port, airport and energy sectors. He has interdisciplinary understanding of the relevant economic and financial contexts of corporate transactions. Recent experience includes: investment banking, debt and equity capital markets, derivatives, financial regulation, fintech and legal innovation. He leads Grupo Bancolombia's legal and compliance department, transformation and counsels the bank's innovation initiatives.