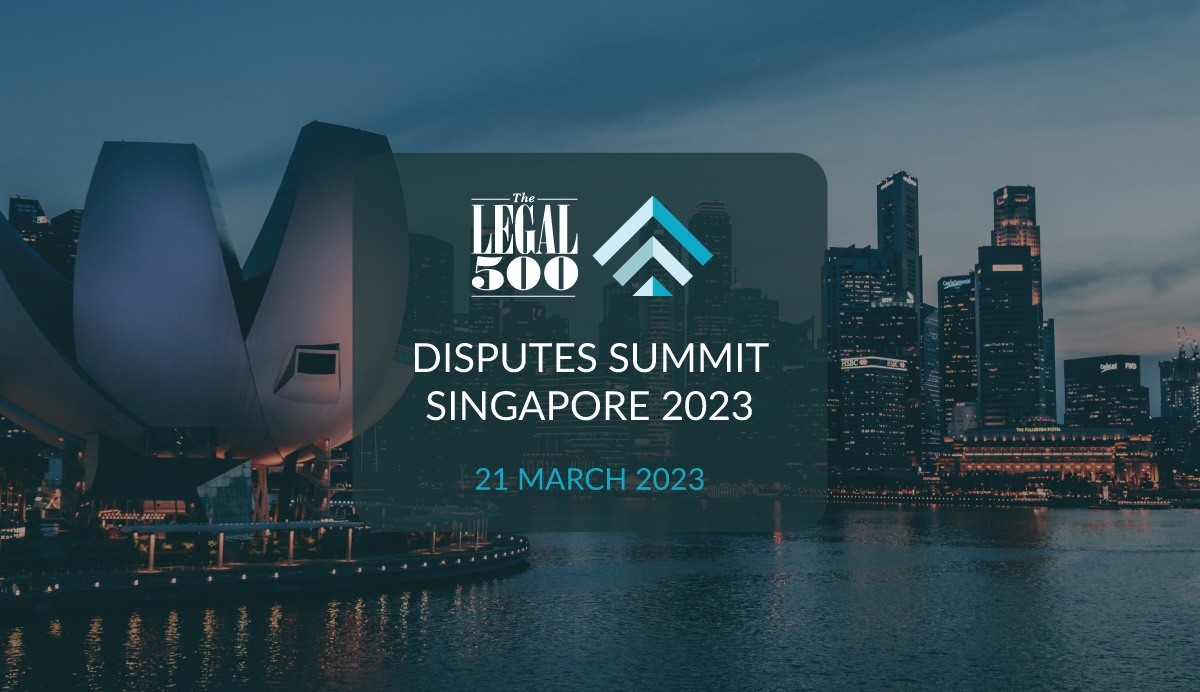 Event information
Date: Tue 21 Mar 2023 Time: 8.30am-6.30pm Venue: Level 3 Jasmine Junior Ballroom, Marina Bay Sands Singapore, 10 Bayfront Ave, Singapore, 018956
With the support of Allen & Overy, Ashurst, Dechert, Eugene Thuraisingam, K&L Gates Straits Law, Reed Smith, RPC Premier Law, Schellenberg Wittmer & WongPartnership, this event will bring together world-renowned lawyers in private practice specialising in dispute resolution, as well as expert in-house counsel.
With Singapore quickly becoming one of the most significant global disputes hubs, this summit is will include a series of panels focusing on the issues major law firms and in-house counsel are facing in the region today. Sessions are set to cover topics ranging from: the ever-evolving role of GCs at a time of international volatility, the future of Singapore as a disputes hub, the rising significance of ESG and role of international arbitration, the emergence of legal tech and the role it can play in international arbitration, litigation management, crisis management, third-party funding, and challenges presented when navigating internal, as well as external, investigations, and risks to boards.
Attendees can expect high-profile speakers, plenty of time for debate, and networking drinks to end the day.
Agenda
8.30am–9.00am Arrival and Registration
9.00am–9.10am Opening Remarks
Joe Boswell, head of research: GC Powerlist Series, The Legal 500
9.10am–10.00am How can GCs add value to dispute management and what do in-house counsel expect from external firms during the arbitral process?

Julie Raneda, partner, Schellenberg Wittmer
Nathalia Lossovska, head of legal – South and Southeast Asia, Willis Towers Watson
Doris Chen, senior director, legal, Firmenich
Andrew Haynes, founding partner, Angra Energy

Maija Burtmanis, g

eneral counsel & chief compliance officer,

Zuellig Pharma
10.00am–10.50am Managing foreign investment risks in the Asia-Pacific: the state of the nation
Foreign investment naturally comes with risks, which can manifest at every stage – from investment planning and day-to-day operations through to disputes. The risks are particularly acute in today's climate, with the geopolitical tensions and the pandemic debt burden potentially setting the stage for further, and bigger, problems. In this panel, experts from diverse fields consider the potential ways for Asia-Pacific investors to manage the foreign investment risks, including due diligence, deal and investment structuring and investor-State dispute settlement

John Rainbird, of counsel, Allen & Overy
Jae Hee Suh, senior associate, Allen & Overy
Steve Wilford, partner, Control Risks
Howard Wallis, senior vice president and deputy general counsel, FIS
Chee Chong Lau , investment manager and legal counsel, Omni Bridgeway
10.50am–11.05am Coffee Break
11.05am–11.55am The Art of Cross-Examination and the Preparation of Witnesses for Hearings
Mark Mangan, partner, Dechert LLP
Daniel Gaw, associate, Dechert LLP
Felix Tse, general counsel, Pavilion Energy Pte Ltd
Mariam Gotsiridze, principal research fellow, Singapore International Dispute Resolution Academy
Steven Y. H. Lim, arbitrator and barrister, 39 Essex Chambers
11.55am–12.25pm Fireside Chat: Inside Out with GPT-4 – A New Arrow in Corporate Counsels' Quiver
Yuankai Lin, partner, RPC Premier Law

Russell Pereira, deputy general counsel, EY
12.25pm–1.25pm Lunch
1.25pm–2.15pm Dispute Avoidance, Management and Resolution: What to do before and when things go wrong
Koh Swee Yen, senior counsel, partner, WongPartnership LLP

Chou Sean Yu, deputy managing partner, WongPartnership LLP

Monica Chong Wan Yee, partner, WongPartnership LLP

Gladys Chun, general counsel, Lazada Group

Chen Xinping, managing director – litigation & disputes, Accenture

Kapil Kirpalani, chief compliance officer, KKR
Moderated by Koh Swee Yen, senior counsel, partner, WongPartnership LLP
2.15pm–2.45pm Fireside Chat: The arbitral process and alternative dispute resolution
A fireside chat with Tejus Chauhan, Director, South Asia, ICC Arbitration & ADR, on the opportunities for in house counsel to be more directly involved in and help to shape the arbitral process and ADR.
Chris Mainwaring-Taylor, Partner, Allen & Overy
Tejus Chauhan, Director, South Asia, ICC Arbitration & ADR
2.45pm–3.00pm Coffee Break
3.00pm–3.50pm Funding commercial disputes – a developing landscape
Timothy Cooke, partner, Reed Smith
Jasmine Chin-Sabado, Director, Policy Advisory Division of the Singapore Ministry of Law (MinLaw)
Mitchell Dearness, Investment Manager, Omni Bridgeway
Philip Lomax, managing director, Litica
3.50pm–4.40pm Litigation Management—Getting the most out of your legal team when contentious issues arise
This panel will discuss what to do when good deals go bad. How would in-house counsel ensure the effective and efficient transfer of information and documents to their counsel, manage the stakeholders and legal spend. The panel will also explore practical tips on what to expect when contentious issues arise and how to prepare for them, e.g. preserving legal professional privilege, conducting internal investigations, exploring alternative dispute resolution, key tips on litigation management including enforcement of judgments/awards.
Muralli Rajaram, Partner, K&L Gates Straits Law LLC

Joan Lim-Casanova, Partner, K&L Gates Straits Law LLC (Moderator)

Jayne Kuriakose Head, Disputes & Litigation (Asia), DXC Technology

Matthew Kasdin, Director, Senior Counsel, Maxeon Solar Technologies

Piyush Gupta, Senior Corporate Counsel, Singapore Airlines
4.40pm–4.50pm Closing Remarks
4.50pm–6.30pm Networking Drinks
Speakers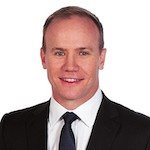 Mark Mangan, partner, Dechert LLP
Mark Mangan is one of the leading arbitration lawyers based in Asia. He has appeared as counsel in over 50 cases, arising all around the world. Many of the cases have been ground-breaking; have often raised novel and complex issues requiring innovative solutions; and routinely involve some of the world's leading corporations, sovereign governments and state-owned entities.
Mark also regularly sits as an arbitrator, having been appointed on over 25 occasions under the rules of various institutions, including those of the SIAC, ICC, HKIAC, LCIA, SCC and KCAB, serving as sole arbitrator, co-arbitrator, presiding arbitrator and emergency arbitrator. On 25 November 2021, Mark and his team were awarded 'International Arbitration Team of the Year' at the Legal 500 Southeast Asia awards for 2020 and 2021.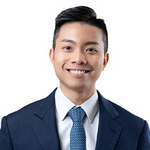 Daniel Gaw, associate, Dechert LLP
Daniel Gaw focuses his practice on international arbitration and litigation. He represents clients across a wide array of industries including oil and gas, mining, electricity, construction, and commodities, particularly in international commercial and investor-state arbitrations.
Prior to joining Dechert, Mr. Gaw was a Justices' Law Clerk of the Supreme Court of Singapore, taught at Singapore Management University and worked at a well-known transnational law firm in Singapore. He has co-authored chapters on litigation in Law and Practice of Commercial Litigation in Singapore and Civil Litigation in Singapore. Mr. Gaw has also been appointed by the Singapore High Court as amicus curiae in two separate appeals concerning significant questions of law and public interest.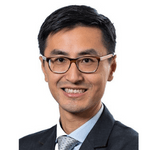 Felix Tse, general counsel, Pavilion Energy Pte Ltd
Mr. Felix Tse is the General Counsel at Pavilion Energy Pte Ltd, a global energy merchant wholly owned by Temasek. Felix also serves as Company Secretary and is a member of the Management Committee. He leads a team of lawyers and compliance professionals in Singapore and Madrid, Spain. In addition to legal and compliance, Felix manages other functions at Pavilion Energy including Sustainability Reporting and the Tanzania LNG Project. Prior to joining Pavilion Energy, Felix began his career in Sydney, Australia as a tipstaff to Justice David Kirby in the Supreme Court of New South Wales, before training with Mallesons Stephen Jaques. He then moved to London, firstly with Clifford Chance and subsequently, in-house with Gazprom M&T. He spent almost a decade with Gazprom (in London and Singapore).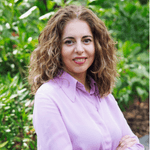 Mariam Gotsiridze, principal research fellow, Singapore International Dispute Resolution Academy
Mariam Gotsiridze is a lawyer specializing in international dispute settlement.
Prior to joining SIDRA, Mariam worked for the government of Georgia. For 10 years (2012-2022) she was a Head of Department in the Ministry of Justice in charge of state representation in international arbitration. Mariam has been involved in major investment and commercial arbitration matters before ICSID, ICC, SCC arbitrations, as well as before ad hoc arbitration under UNCITRAL rules. She has negotiated number of Bilateral Investment Treaties and Free Trade Agreements on behalf of Georgia. Mariam was the Head of Delegation for Georgia in UNCITRAL Working Group III, in ICSID Rule amendment process and in Modernization of the Energy Charter Treaty. Mariam has contributed to legislative reforms and other developments in arbitration and mediation in Georgia.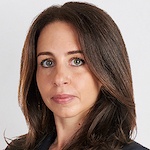 Julie Raneda, partner, Schellenberg Wittmer
Julie Raneda is a partner in Schellenberg Wittmer's international arbitration practice in Singapore. She represents clients in international commercial and investment arbitration matters. Julie has been involved as counsel and arbitrator in complex arbitrations seated in civil and common law jurisdictions under different laws and various arbitration rules (in particular ICC, SIAC, SCAI, UNCITRAL, CAS, VIAC). Her main areas of expertise include construction and engineering, energy, pharmaceutical/life sciences, manufacturing and international sales. She also advises clients on international trade sanctions.
Timothy Cooke, partner, Reed Smith
Timothy Cooke is an international arbitration barrister and partner at Reed Smith. He represents clients in arbitrations under the rules of the leading arbitral institutions with a focus on investment disputes in a wide range of sectors and across jurisdictions in Asia such as Vietnam, Indonesia, India and China. He has particular experience in complex joint venture and shareholder disputes, cases involving energy and natural resources, entertainment and media, and transportation. Timothy is also frequently appointed as sole, presiding and emergency arbitrator.
Timothy appears in all the leading legal directories, including in Legal 500 Asia-Pacific for Singapore International Arbitration. He is the author of International Arbitration in Singapore: Legislation and Materials (Sweet & Maxwell), and designed and coded the Reed Smith Arbitration Pricing Calculator mobile application which was shortlisted for "Best Innovation" at the 2022 GAR Awards.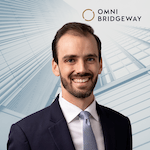 Mitchell Dearness, Investment Manager, Omni Bridgeway
Mitchell is as an Investment Manager in Omni Bridgeway's Singapore office. He works with other offices internationally to originate, assess and manage funded cases throughout Asia.
Before joining Omni Bridgeway, Mitch was a senior member of Herbert Smith Freehills' arbitration and disputes practice, where he handled complex multi-jurisdictional matters for global businesses with a focus on the construction, energy and mining sectors.  He has been based in Asia for most of his career and has handled disputes in or concerning most Asian jurisdictions.
Mitchell holds a double degree in Laws and Business from the Queensland University of Technology.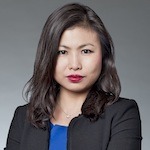 Koh Swee Yen, senior counsel, partner, WongPartnership LLP
Ms Koh Swee Yen, Senior Counsel, is a Partner in the Commercial & Corporate Disputes and International Arbitration Practices of WongPartnership LLP. Her practice focuses on complex, high-value and cross-border disputes across a wide spectrum of matters from commercial, energy, international sales, trade, transport, technology to investment. She regularly appears before the High Court and Court of Appeal and in international arbitrations under the major institutional rules, including ICSID, ICC, ICDR, LCIA, SIAC and UNCITRAL.
Swee Yen is highly recommended for her expertise in resolving complex international disputes and is named in various legal publications including The Legal 500, Chambers Asia-Pacific, Chambers Global and Who's Who Legal: Arbitration 2022. Described as being "in a league of her own", with a "very deep understanding of the law" and "razor-sharp" in her advocacy, she is regarded as the "go-to disputes lawyer in Singapore".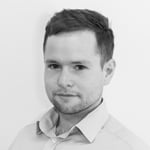 Joe Boswell, head of research: GC Powerlist Series, The Legal 500
Joe Boswell has been a part of The Legal 500's editorial team, specialising on the in-house legal community, for more than six years. He now heads the GC Powerlist team, acting as chief editor for the over 40 separate editions of the GC Powerlist series which serve as The Legal 500's flagship title celebrating the world's top in-house counsel.
During the course of researching for the GC Powerlist series, Boswell has interviewed a vast number of world-renowned general counsel, chief legal officers, and legal directors about overcoming the challenges they face, their legal innovations, and how they see the general counsel role progressing in coming years. As well as this, he is a regular speaker at Legal 500 summits, roundtables, award ceremonies and other events, and often writes in-depth reports on business and legal issues.
Boswell is an alumnus of both the University of Sussex in The United Kingdom and the Rijksuniversiteit Groningen in The Netherlands.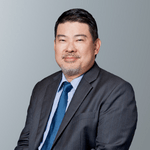 Chou Sean Yu, Deputy managing partner, WongPartnership LLP
Chou Sean Yu is the Deputy Managing Partner of WongPartnership and Head of the Firm's Litigation & Dispute Resolution Group. He is also the Head of the Banking & Financial Disputes Practice and a Partner in the International Arbitration, Financial Services Regulatory, and Malaysia Practices. 
Sean's main practice areas are banking & trade finance disputes, insolvency & restructuring, corporate fraud, investigations & asset recovery, financial services regulatory, commercial & corporate disputes, shareholder litigation, tort & contractual claims and domestic & international arbitration.  
Monica Chong Wan Yee, partner, WongPartnership LLP
Monica Chong Wan Yee is a Partner in the Commercial & Corporate Disputes Practice at WongPartnership LLP.  
She has an active court and international arbitration practice, with a focus on complex, high-value and cross-border disputes across a range of sectors, including energy, financial services, business consultancy, trade and investment matters. She routinely acts (including as lead counsel) in court and arbitral proceedings conducted under a variety of arbitral rules, including SIAC, ICC, UNCITRAL and ICSID, and also sits as arbitrator.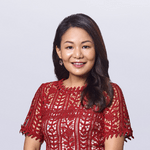 Gladys Chun, general counsel, Lazada Group
As the General Counsel of Lazada Group, Gladys Chun leads the Legal and Compliance department, and is responsible for all such matters across the countries in which Lazada Group has a local presence. Gladys started her career in the corporate, commercial and tax practice at Baker McKenzie before moving in-house into retail, franchising and now technology. As the Group continues to expand, Gladys provides both the management team and relevant business units with strategic guidance in commercial and risk management.
Over the years, Gladys' leadership, initiative and legal expertise has earned her an extensive list of regional and global accolades. These include the Financial Times' Most Innovative General Counsel Asia-Pacific 2019 award, the inaugural Chief Legal Officer award, MNC Category, at SCCA 2017, and and In-House Counsel of Distinction at Asia Legal Awards 2017.
Gladys graduated with a Bachelor of Law (LLB) and Bachelor of Commerce (Accounting & Corporate Finance) from the University of Western Australia.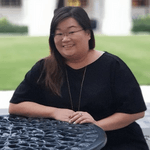 Chen Xinping, managing director - litigation & disputes, Accenture
Xinping is a Managing Director in Accenture and leads the company's Litigation & Disputes Management team in the Asia Pacific region. She and her team help to manage litigations and disputes, significant regulatory issues and employment litigations across the region by strategizing to protect the company's interests while giving pragmatic and commercially considered advice. Xinping has extensive experience in complex information technology related and commercial disputes, and advises on a wide range of topics including matters related to consulting services, large scale system implementations, cybersecurity and outsourcing. She also regularly helps to develop and drive risk mitigation strategies.
Prior to joining Accenture, Xinping was a partner in a Singapore law firm, WongPartnership LLP, where her areas of practice included international arbitration and complex litigation, intellectual property and employment disputes.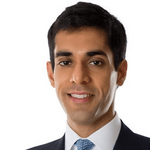 Kapil Kirpalani, chief compliance officer, KKR
Kapil Kirpalani (Hong Kong) joined KKR in 2017 and is a Director and the Firm's Chief Compliance Officer for the Asia-Pacific region. Prior to joining KKR, Mr. Kirpalani was at HarbourVest Partners where he was responsible for the legal/compliance coverage of the funds, secondaries and direct co-investing businesses across Asia. He was previously with Pacific Harbor Capital (a Citigroup affiliate) where he covered a broad range of businesses including special situations, debt & equity investments. He began his career in private practice. Mr. Kirpalani holds an LL.B. (with honors), an LL.M. and has completed further business studies at the University of Cambridge.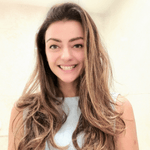 Nathalia Lossovska, head of legal - South and Southeast Asia, Willis Towers nd Watson
Nathalia leads all contentious and non-contentious legal operations in WTW's South and Southeast Asia region.  Together with her regional team, Nathalia handles a broad spectrum of legal matters ranging from commercial and employment disputes and investigations to M&A transactions.  Her interest in dispute resolution harks back to her time in private practice and it continued to develop when she moved in-house.  She is regarded by her peers and colleagues as a problem solver who is skilled at commercial solutions and balancing risks. 
Nathalia, originally Ukrainian, has lived and worked in The Netherlands and England and is now a proud Singaporean.  She is an active Board member of the Association of Corporate Counsel (ACC), Singapore Chapter, where she promotes the pro-bono and charitable initiatives.  More recently, Nathalia got involved in the ICC Engagement Sub-Committee to offer in-house perspectives on dispute resolution.  She is also a champion of inclusion & diversity and the continual development and empowerment of the young lawyers and other professionals.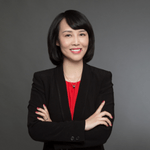 Doris Chen, Senior legal director and head of legal for APAC and India, Firmenich
Doris Chen started her career as a Legal Associate in Beiten Burkhardt Shanghai Office in 2006, and she was later seconded to GE Consumer & Industrial as China Counsel in 2009. In 2017, Doris joined Firmenich as a Legal Director. In just 5 years, she has risen through the ranks to become a Senior Legal Director and Head of Legal for APAC & India with 5 subordinates. In 2022, Doris led an incredibly complicated acquisition project for the company in China and closed a majority stake in April. This has enabled the company to open up new avenues of growth in its most strategic market in the world. The project showcases Doris's ability to handle complex regulatory and compliance gaps between the industry standards in China and Europe.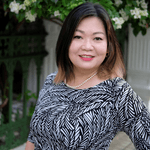 Jasmine Chin-Sabado, director, policy advisory division of the Singapore Ministry of Law (MinLaw)
Mrs Jasmine Chin-Sabado is a Director at the Ministry of Law. She helms the Policy Advisory Division (PAD), which provides legal expertise and advice to shape policy, drive law reform and execute policy initiatives in the Ministry. Jasmine was actively involved in the legislative amendments to the International Arbitration Act in 2020 and led the team that introduced conditional fee agreements in Singapore last year. She oversees, inter alia, the litigation funding and dispute resolution portfolios.
Jasmine was also Director (Prosecution & Compliance) at the Inland Revenue Authority of Singapore. She was previously Deputy Senior State Counsel and Deputy Public Prosecutor at the Attorney General's Chambers. Prior to joining the public service, Jasmine was a legal practitioner specialising in shipping and admiralty litigation at top law practices in Singapore.
Jasmine is a contributing author to the authoritative reference book on taxation of income, The Law & Practice of Singapore Income Tax, 3rd Edition.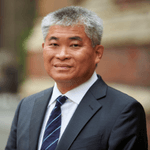 Steven Y. H. Lim, arbitrator and barrister, 39 Essex Chambers
Steven is an arbitrator and barrister. He has over 100 appointments as presiding, sole, co-arbitrator and emergency arbitrator, seated in Singapore, England, USA, India, South Korea, Thailand, and Vietnam. He is a member of the English and Singapore bars.
Steven is recommended as "the perfect arbitrator", "he is always on top of his cases and has a very good judgment and excellent manner", "he manages cases very well, instilled confidence in the parties and demonstrates confidence, competence and ability in dealing with cases", "his awards are well-reasoned and clear", "a fair-minded and extremely capable arbitrator", "all the representatives and parties came away thinking they got a very good and fair hearing", "he is very good at getting to grips with legal areas", "an outstanding up-and-coming superstar with a nice and sensible manner".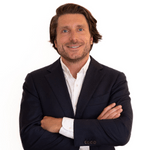 Philip Lomax, managing director, Litica
Philip Lomax is the Managing Director of Litica in the Asia Pacific region.
He is a qualified lawyer (England and Wales) and has over a decade's experience in litigation and arbitration, third-party funding and litigation insurance.
He was an Investment Manager at two of the world's leading litigation funders, one of which is listed on the LSE. He is one of few people to have worked in both the UK and Australian litigation funding and insurance markets.
He has extensive underwriting experience, spanning a breadth of commercial litigation and arbitration risks across these, and other, jurisdictions.
Prior to his time in litigation funding and insurance, Philip worked at a specialist litigation and arbitration firm in London. He holds a First Class Honours law degree from the University of Sussex and graduated with distinction from law school.
Philip has authored numerous published articles on third party funding and ATE insurance.
Piyush Gupta, senior corporate counsel, Singapore Airlines
Piyush is an experienced corporate lawyer with more than two decades of experience, both as an in-house counsel as well as a private practitioner. Piyush has advised clients on the full range of matters covering aviation, corporate finance, corporate regulatory, competition and FCPA/anti-bribery matters in senior advisory capacities across Asia.
Piyush has considerable experience in working on projects covering multiple jurisdictions, including Indonesia, The Philippines, India, China, EU, The United States, and Singapore.
Piyush has deep interest in thought leadership involving the regulatory environment surrounding the use unmanned aerial vehicles or drones, and he has established deep credibility within this domain in Singapore, India, and the EU. Additionally, he is a certified data privacy professional and keen advocate for ESG and related issues.
Piyush has published literature in prestigious newspapers and industry journals such as Singapore Law Gazette, Business Standard, Aviation World, Asia Legal Business, Robotics Law Journal, Asian Counsel, India Business Law Journal, Legally India and Legal Era and has consistently been ranked by international publications like Asia Legal 500, Chambers & Partners and Asialaw in the last few years.
John Rainbird, of counsel, Allen & Overy 
John Rainbird is a Counsel in Allen & Overy's international arbitration team based in Tokyo. John helps clients solve problems and navigate complex commercial disputes across all business sectors, with a particular focus on energy & resources, infrastructure and technology. He has an active regional practice spanning Japan and Southeast Asia. Based in the region for more than a decade, John has represented clients in, among other things, high-value construction and engineering disputes, joint venture disputes, shareholder disputes, post-M&A warranty and tax indemnity claims and general contractual claims. He regularly provides strategic advice and coordination on complex multi-jurisdictional disputes.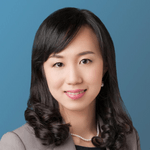 Jae Hee Suh, senior associate, Allen & Overy
Jae Hee Suh specialises in international commercial arbitration and investment treaty arbitration (or Investor-State Dispute Settlement, ISDS) and is a member of Allen & Overy's International Arbitration Group based in Singapore. Jae Hee has represented States and private clients in the energy, infrastructure, finance, private equity, pharmaceutical, automotive, and TMT sectors for both commercial and investment treaty arbitrations under various rules, including the ICSID, ICC, LCIA, UNCITRAL, HKIAC and SIAC rules. She has also advised in relation to enforcing and challenging arbitral awards in different jurisdictions. Jae Hee is currently the Vice-Chair of the Young Members Group (YMG) of the Chartered Institute of Arbitrators (CIArb)'s Korea Chapter and a Steering Committee Member of the Young ArbitralWomen Practitioners (YAWP).
Jae Hee is recommended by Legal 500 Asia Pacific 2022 as a "senior associate [who] has particular knowledge of the Korean market".
Steve Wilford, partner, Control Risks
Steve Wilford is a Partner for Asia-Pacific in Control Risks' Global Risk Analysis team. He leads a group of specialists conducting country, sector and regulatory risk assessment work. Prior to this, Steve was the Director of Corporate Investigations for South-East Asia. This remit encompassed joint venture partner/new purchase due diligence, litigation support, discreet enquiries and broader national, provincial and micro-scale political and regulatory risk analysis. In a long career with Control Risks, Steve variously set up and ran Control Risks' first operational presence in India, managed the South-East Asia business development team, ran the Jakarta office's Corporate Investigations practice and spent several years as the company's South-East Asia analyst. Steve holds a master of philosophy in international relations from the University of Oxford, and a first-class honours degree in South-East Asian studies and language from the University of Hull, where he specialised in Thai military politics and Malaysian corporate governance issues.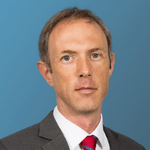 Chris Mainwaring-Taylor, partner, Allen & Overy
Chris is a partner in our International Arbitration group, based in Singapore. He has extensive experience of international commercial and construction arbitration proceedings under a variety of governing laws and rules. Chris focuses on disputes arising out of major projects across a range of sectors, including energy and natural resources, power and infrastructure. Those disputes have arisen on a wide variety of projects including onshore and offshore LNG facilities, power projects, refineries, petrochemical plants, ports, marine vessels and commercial buildings. Chris' experience also includes a number of upstream energy (oil & gas) disputes, as well as investment treaty arbitrations and disputes arising under joint venture, shareholder and concession agreements across a range of sectors.
Tejus Chauhan, director, South Asia, ICC Arbitration & ADR
A leading arbitration professional, Tejus Chauhan is now director for South Asia ICC arbitration and alternative dispute resolution for the ICC International Court of Arbitration in Singapore. Prior to this he operated in India, including high level positions with PwC in their forensic and dispute advisory services team and as deputy director of arbitration at the International Chamber of Commerce.
Yuankai Lin, partner, RPC Premier Law
Yuankai specialises in complex and high-stakes cross border litigation and arbitration, particularly in commercial and technology disputes. In recent years, his practice has expanded to emerging areas of technologies such as blockchain, smart contracts and cryptocurrency assets. He is regularly sought after for his views on these areas by renowned publications such as the Wall Street Journal and Nikkei Asia. Yuankai is recommended in numerous legal directories and was recognised in Asian Legal Business' inaugural list of Singapore Rising Stars.  Clients applaud him as "very good at understanding our overall dispute resolution strategy and catering his (and his team's) advice to align with that", commenting "there is no question who I want on my team for the most high priority, critical and sensitive disputes."
Russell Pereira, deputy general counsel, EY
Russell is the Deputy General Counsel at Ernest & Young Singapore, covering EY's technology consulting, assurance, strategy and transactions and tax practises. He was formerly a disputes partners at a leading Singapore law firm. Russell graduated from National University of Singapore in 2011 and was admitted to the Singapore Bar in 2012.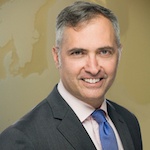 Steven Okun, senior advisor, McLarty
Steven Okun is CEO of APAC Advisors, an ESG and public affairs consultancy specializing in financial services, as well as a Senior Advisor at global geostrategic consultancy McLarty Associates, based in Singapore. Steven is widely considered a leader on corporate public affairs, sustainability and stakeholder engagement in the Asia Pacific region. Steven was KKR's first Director of Asia Pacific Public Affairs, and before that he created UPS Asia's public affairs. He served in the Administration of President Bill Clinton as Deputy General Counsel at the US Department of Transportation. For his public service, he was awarded the Secretary's Award for Special Service Commendation. Steven serves as Chair as the AmChams of Asia Pacific, and is a frequent author and commentator, including providing the weekly International News Review for Singapore's MONEY FM. He is a graduate of the University of Virginia and the University of Virginia School of Law.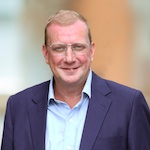 Matthew Kasdin, director, senior counsel, Maxeon Solar Technologies
Matt Kasdin is Director, Senior Counsel at Maxeon Solar Technologies, overseeing key legal, operations, compliance and ESG functions. Maxeon is a spin-off from SunPower Corporation and a NASDAQ-listed company based in Singapore.
A lawyer by training with over 20 years of experience, Matt is passionate about human rights, labour rights, environmental rights, anti-corruption, sustainable supply chain management, public company reporting on ESG and other current and emerging ESG topics.
Previously based in New York, the United Kingdom, Africa, Latin America and all over Asia, Matt is now based in Singapore and is at the forefront of using legal principles to advance the sustainability agenda. Not only has he practised at Latham & Watkins, one of the world's leading international law firms, but he also was acting Head of Legal at the United Nations Global Compact and has extensive experience with organisations advancing impact and responsible investing including the Impact Investment Exchange (IIX) and Principles for Responsible Investment (PRI). His previous engagements include projects for the World Bank and OECD, as well as representing leading investment banks and private equity firms in billion-dollar cross-border transactions.
Matt co-authored an award-winning law review article on corruption published in the Texas Journal of International Law and edited United Nations publications on embedding human rights in business practices. He also has spoken at events convened by intergovernmental organisations such as the United Nations Secretariat and OECD and institutes of higher learning such as the National University of Singapore.
A graduate of Northwestern Pritzker School of Law with a specialisation in International Law, Matt was awarded the US State Department Fulbright Scholar advising on legal reform, appointed the Executive Editor of the Northwestern Journal of International Law & Business and served as a member of the UNDP Climate Change Stakeholder Advisory Committee for Asia.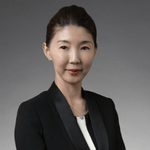 Joan Lim-Casanova, partner, K&L Gates Straits Law LLC
Joan Lim-Casanova is a partner of K&L Gates Straits Law LLC, the Singapore office of global law firm K&L Gates. She has extensive experience in contentious work and dispute resolution, with an emphasis on commercial litigation and international arbitration. She has acted for clients in different sectors such as construction, investment, banking, and commodities.  Joan also regularly acts for and advises Chinese private and state-owned entities to manage and avoid disputes in Asia (including Singapore, China, Indonesia, and Vietnam). Clients have commended Joan as a lawyer who has a good "grasp of the commercial realities" and "complete mastery of all the facts and events".
The matters which Joan has handled usually involve a wide range of applicable laws, and arise out of diverse subject matters such as trusts, insurance, infrastructure, power generation and renewable  energy. Joan often collaborates with a team of lawyers from different countries and practices to assist the clients to achieve resolutions which are commercially practical. Joan has also been consistently recognised by The Legal 500 Asia Pacific Guides as a "Next-Generation Partner" and "Rising Star" for Dispute Resolution.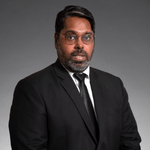 Muralli Rajaram, partner, K&L Gates Straits Law LLC
Muralli Rajaram is a partner of K&L Gates Straits Law LLC, the Singapore office of global law firm K&L Gates.  Muralli is a is involved in commercial disputes, international arbitration, restructuring and insolvency, and internal investigations.
He has represented clients across wide-ranging industries, including aviation, banking, commodities, construction, healthcare, hospitality, and joint ventures. He has appeared in all levels of courts in Singapore and has considerable experience dealing with high-value complex litigation. On the international arbitration front, he has broad experience dealing with ad hoc and institutional arbitrations as well as seeking redress and intervention from the courts in relation to such arbitrations.
Muralli has broad experience over many areas of law. He is comfortable arguing in civil and commercial matters before the High Court and the Court of Appeal and in ad hoc and institutional arbitrations. He also assists clients in the conduct of internal investigations relating to compliance and employee fraud issues. He is also active in the contentious aspect of restructuring and insolvency.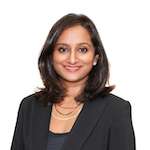 Jayne Kuriakose, head of disputes & litigation (Asia), DXC Technology
Accomplished General Counsel in Singapore with significant strategic and leadership skills across Asia Pacific, Middle East and ANZ. My work across technology verticals & cultures, complex transactions & disputes has enabled me to be a true legal partner to the Business.
Through my commercial centric approach, I have led game changing settlements of complex disputes and litigations in HP, HPE and DXC. I enjoy learning from, mentoring and leading legal and contract professionals from different sub-regions, backgrounds and expertise.
Private-pratice expertise: Corporate and commercial law, M&A.
In-house expertise: Complex technology transactions, managed services, data centre and network transactions, infrastructure and cloud services, software licensing, hardware leasing contracts, security services etc.
Dispute resolution with extensive expertise in pre-litigation and litigation strategy.
Admissions to the Bar in UK and India.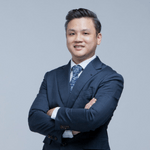 Chee Chong Lau , investment manager and legal counsel, Omni Bridgeway
Chee Chong Lau is an Investment Manager and legal counsel at litigation funder Omni Bridgeway in Singapore. He is responsible for the strategic assessment and management of cross-border litigation, arbitration and enforcement activities, with a focus on the Asia-Pacific region.
Before joining Omni Bridgeway, Chee Chong practiced as an Advocate and Solicitor of the Singapore High Court at Drew & Napier, and the Singapore offices of Clyde & Co LLP and Holman Fenwick Willan. Chee Chong has experience in all forms of single jurisdictional and cross-jurisdictional commercial disputes in the banking, insurance, aviation, and defence industries (amongst others).
Chee Chong holds a Master of Laws from University College London (on a post-graduate scholarship), and a double degree in Law and Business Management from the Singapore Management University (where he graduated as the top graduating law student).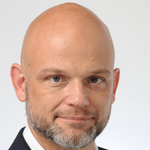 Tim Jackson, head of legal, Vale
Tim is the Regional Head of Legal for Vale, a Brazilian mining company.  Tim is based in Singapore and responsible for the legal team and support for Vale in Asia Pacific, Middle East, Africa and Europe.  
Tim has been involved in litigations and arbitrations for Vale in many jurisdictions, with private companies, stated owned enterprises and governments.  This has included shareholder and joint venture disputes, arbitration and subsequent appeal against a SOE in India and a constitutional challenge against the Malaysian Government.
Prior to joining Vale, Tim worked for international law firms in Australia and London.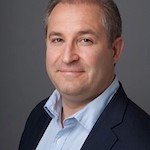 Andrew Haynes, founding partner, Angra Energy
Formerly associate general counsel with BP in London, Andrew Haynes' career since has seen him move from energy startups, to private practice legal work, to consultancy, based variously in Southeast Asia, Latin America and North America. Now a much in-demand strategic advisor to financial institutions looking to invest in the energy sector, he also operates as a highly accomplished International Arbitrator and Mediator, especially for disputes relating to energy, infrastructure, oil & gas, liquid natural gas and utilities.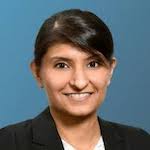 Sheila Ahuja, partner, Allen & Overy
Sheila is a Partner in Allen & Overy's Global International Arbitration Group based in Singapore and Co-head of the firm's India Group. Besides Hong Kong SAR and Singapore, her experience spans most of Asia, including Indonesia, Malaysia, Myanmar, the Mainland China, Japan and, in particular, India. She is a Solicitor Advocate, with Higher Rights of Audience before the Senior Courts of England & Wales and the Courts of Hong Kong, is enrolled in the Bar Council of New Delhi and is qualified to appear before the Singapore International Commercial Court. Sheila has particular experience of complex commercial disputes, disputes arising from joint ventures and distributorship arrangements, disputes relating to complex financial products and energy and infrastructure disputes.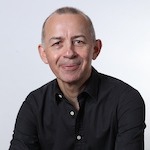 Howard Wallis, Senior vice president and deputy general counsel, FIS
Howard Wallis serves as the head of Legal across the Asia Pacific, Middle East and Africa region for FIS, a Fortune 500 company and the world's largest fintech company. Howard is based in the company's regional headquarters in Singapore and has been supporting the international expansion of FIS' Banking, Payments and Capital Markets businesses across the Asia Pacific, Middle East and Africa region for over 15 years. He leads team of 20 lawyers across the region that advises FIS executives and managers on a wide range of issues, including client deals, corporate law issues, compliance matters, dispute resolution issues and other day to day legal matters. Prior to moving to Singapore, Howard served as head of Legal for the company's European operations. Howard holds a law degree from the University of Nottingham, UK and is admitted as a solicitor in England and Wale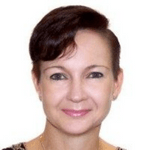 Maija Burtmanis, general counsel & chief compliance officer, Zuellig Pharma
An experienced senior Life Sciences Legal and Compliance professional with international market focus, Maija Burtmanis boasts experience in Pharma, Vaccines, Rare Diseases, Medical Devices, Biosimilars & Consumer Products. As general counsel and chief compliance officer of Zuellig Pharma, she has a remit for over 19 markets which include Russia, Japan, China, India, Korea, Australia, Taiwan & South East Asia. 
  Maija has worked for many years in highly regulated industries as a skilled lawyer and compliance leader with a strong focus on biologics, pharmaceuticals and medical devices. She has held international roles in leading Fortune 500 Companies (Pfizer, Novartis & James Hardie Industries) and has enjoyed building highly skilled teams and supporting complex, time sensitive cross-continental business projects.