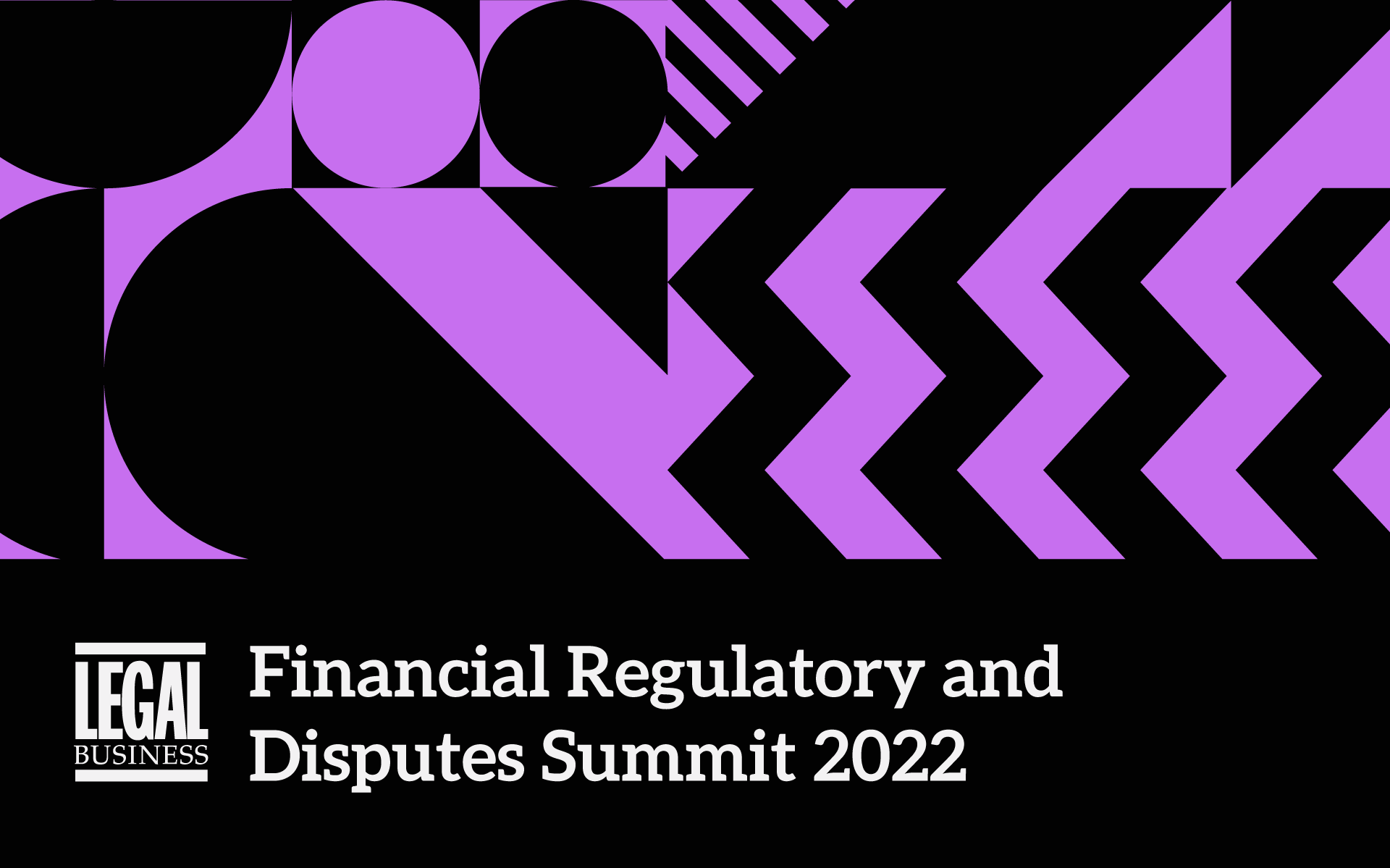 Event information
Date: Mon 14 Nov 2022 Time: 8.15am-6.00pm Venue: Queen Elizabeth II Centre, Broad Sanctuary, London, UK
Agenda
8.15am Registration
9.00am Opening Remarks
Natasha Harrison, managing partner, Pallas Partners LLP
9.10am Back to the Future – 2022 Highlights and 2023 Insights
Our panel of financial services litigators and regulatory investigation lawyers will reflect on recent high-profile matters for the financial sector, the accuracy of our 2022 predictions and horizon scanning for 2023. During this open and interactive session, the panellists and wider audience will be asked to consider a range of upcoming trends and themes including: the impact of current economic uncertainty; recent activity within the financial crime sector; enforcement trends; the rise of class actions and securities litigation; and disputes shaping 2023 and beyond.
Tracey Dovaston, partner, Pallas Partners LLP
Fiona Huntriss, partner, Pallas Partners LLP
James MacDonald KC, barrister, One Essex Court
Anna Hart, head of legal, Bank of China
10.00am Handling the mismatch between regulator expectations on non-financial misconduct and the reality of SMCR – what needs to change?
With firms now on the front line in policing non-financial misconduct, this session will examine shortcomings in the scope of the Conduct Rules and whether they are fit for purpose in taking action to punish poor behaviour in and outside the workplace. The panel will discuss real life examples of non-financial misconduct and the challenges faced by firms under SMCR. The session will conclude with proposals for change to bring regulator expectations and the powers of firms more into line.
Lynn Dunne, partner, Ashurst LLP
Nathan Willmott, partner, Ashurst LLP
Ajneet Jassey, general counsel, Lloyds Banking Group
Daniel Ison, director, Barclays
10.50am Coffee Break
11.10am A Review of FCA Enforcement Activity in 2022 and Future Trends
This session will discuss enforcement trends for 2022, and will consider the impact of the extension of the Senior Managers Regime, the FCA's use of its early intervention powers and enforcement activity related to financial crime. The Panel discussion will then move to a conversation on future enforcement activity in areas such as greenwashing, the new consumer duty and what effect the economic crisis is likely to have on the FCA's enforcement priorities in 2023.

Saima Hanif KC, barrister, 3VB
Jonathan Peddie, partner, Baker & McKenzie
Gayathri Kamalanathan, partner, Slaughter & May
Anthony Monaghan, director of retail & regulatory investigations, Financial Conduct Authority
12.00pm Quincecare: where is the law now in the light of key recent decisions and where is it going?
The Quincecare case, from 1988, concerns a bank's duty not to make a payment on a customer instruction if it has reasonable grounds to believe that the instruction is an attempt to misappropriate funds. For more than 20 years there was little Quincecare litigation. It was not until 2017 that the duty was first found to have been breached, in Singularis v Daiwa. Since then, Quincecare has been a growth area in banking and finance disputes. 2022 has seen several important decisions on the Quincecare duty, including Nigeria v JP Morgan and Philipp v Barclays Bank.
Orlando Gledhill KC, One Essex Court
Charlotte Henschen, partner, RPC
Kate Scott, partner, Clifford Chance
12.50pm Lunch
1.50pm Emerging trends in collective redress in financial services disputes
We are living through a key phase in the evolution of the various mechanisms for collective redress in the UK, following a number of important recent judgments. The panel will discuss the emerging trends in class actions, representative proceedings and group litigation, the innovative ways in which certain courts are approaching the joint case management of individual claims, and how this might have an impact on financial services disputes. The session will also consider the impact of litigation funding, the extent to which we are moving towards a US-style class action model, and will assess whether a desire for access to justice might give rise to a risk of injustice.
Julian Stait, partner, Milbank
Brian Kennelly KC, barrister, Blackstone Chambers
Derek Holt, managing director, AlixPartners
Sarah Long, executive director & assistant general counsel, J.P. Morgan
2.40pm Crypto – defining, regulating and litigating
The panel will discuss the latest developments in law and regulation relating to centralised and decentralised crypto asset projects, the approach of UK and overseas regulators and some high profile recent events and litigation in the sector. The discussion will expand into consideration of what lies ahead for the sector in terms of structure, regulation and risk (competition, regulatory and litigation) and what this means for both crypto projects and incumbent financial services firms.
Jonathan Cary, partner, RPC
Sara Hall, partner, Walkers
Nik Yeo, barrister, Fountain Court
Tim Aron, barrister, Minerva Chambers
3.30pm Coffee Break
3.50pm Reputation in litigation
Litigation is as capable of enhancing the reputations of individuals and organisations as it is of damaging them. With journalists sending in copy and live tweeting from court, both of these things can happen at breath taking speed. Information that emerges during the course of litigation, from before the issue of proceedings to after the judgment, has to be managed with the greatest skill and care. It is a key task which is now at the centre of high profile and high value litigation. This panel will discuss the management of information and reputation in litigation and how to win both the battle in court and in the court of public opinion.
Clive Coleman, Maltin PR (chair)
Tim Maltin, Maltin PR
Professor Suzanne Rab,  Serle Court
4.40pm Closing Remarks
4.50pm Drinks and Canapes
6.00pm Event Concludes
Speakers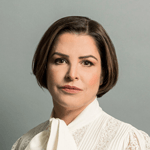 Natasha Harrison, managing partner, Pallas Partners LLP
Founding partner and legal powerhouse, Natasha is a barrister and solicitor who specialises in complex commercial litigation and arbitration disputes. On speed dial with some of the biggest global companies, her expertise lies in high profile, high-value cases for hedge funds, private equity funds, investment banks, corporations and governments. With a portfolio of encompassing high-stakes business disputes, distressed debt investments, sovereign debt investments, investments in special situations and emerging markets, securitizations and complex finance arrangements, and restructuring disputes, she has a reputation as being one of the leading litigators of the most important investor disputes of the last decade.
Awarded the HERoes Woman Role Model title for the fourth year running, Natasha is pioneering the way for gender diversity in the workplace. Further accolades include "leading banking litigator" from Legal 500 and Chambers UK. Super Lawyers and Lawdragon have named her as a leading commercial litigator and Who's Who named her as a Restructuring Thought Leader for 2022. In 2021 she won Legal Advisor of the Year at the Women in Finance Awards and she was shortlisted for a Lifetime Achievement Award by the Law Society and for Managing Partner of the Year by Legal Business. She was also listed by Financial News as one of the 50 Most Influential Lawyers in 2022 and as one of the 100 Most Influential Women in European Finance in 2020. She is top ranked in Legal 500 and Chambers & Partners.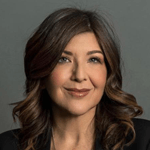 Tracey Dovaston, partner, Pallas Partners LLP
Tracey is an experienced solicitor whose practice focuses on regulatory and internal investigations, white collar defence, regulatory compliance and complex banking and commercial litigation. As a leading practitioner, she has successfully represented corporate clients including major financial institutions in some of the most significant investigations brought by the FCA, PRA and global authorities. Perhaps unsurprisingly given her previous roles as Head of Litigation Investigations & Enforcement for UK and EME for Barclays, Tracey is described by clients as "an excellent litigator" who "leverages her prior in-house experience to deliver smart and strategic advice in a way that is useful to clients". Tracey also won 'Solicitor of the Year' at the Inspirational Women in Law Awards 2020.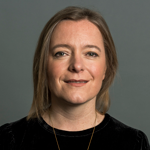 Fiona Huntriss, partner, Pallas Partners LLP
Fiona has deep experience in high-profile finance litigation, securities litigation, restructuring and insolvency-related litigation, commercial litigation, shareholder disputes and sovereign debt disputes. Fiona's sharp litigation skills combined with commercial nous has resulted in a strong track record in her cases. She is currently acting for shareholders of Glencore plc in complex s90 FSMA proceedings before the English courts, lenders to Mozambican SPVs in litigation relating to the 'tuna bond scandal', including against Credit Suisse, and for creditors on numerous contentious restructurings. Fiona is recognised for banking and commercial litigation in Chambers UK and The Legal 500, and her clients describe her as 'a brilliant partner … a great tactician [who] knows the law inside out'.
Orlando Gledhill KC, One Essex Court
Orlando Gledhill KC is a barrister at One Essex Court. His experience in banking and finance disputes includes alleged breaches of the Quincecare duty, dishonest assistance, undue influence, fraud, Forex market manipulation, LIBOR and PPI. Orlando also has particular experience in breach of confidence claims in the banking and financial services context.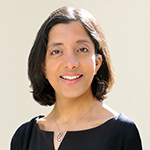 Saima Hanif KC, barrister, 3VB
Saima Hanif KC is a is a global expert in financial services. Described as someone who "… is quickly becoming the dominant force in FSR [Financial Services Regulation], both domestically and abroad…" (Legal 500) she is listed in the legal directories across the UK, EMEA and Asia Pacific, where she is recognised for her 'excellent judgement', being 'technically very gifted' and her 'great knowledge of the FS industry.' She has appeared in a number of high-profile enforcement cases, including Rollet v DFSA (where she obtained a rare privacy order in the Dubai Financial Markets Tribunal) T & I v FCA, where she acted for the claimants in a rare successful judicial review of the FCA, and Tinney v FCA, an Upper Tribunal decision which set a new precedent on penalties. She was retained counsel for the Guernsey Financial Services Commission and has also acted for the PRA and the FSCS. She has represented clients before regulatory bodies in numerous jurisdictions including Hong Kong, Singapore and Dubai. She has a particular expertise in matters at the intersection of financial services and public law. In January 2022, Saima was named in The Lawyer's Hot 100 list, recognising stand-out excellence in the legal profession.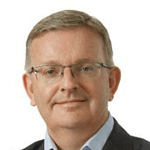 Jonathan Peddie, partner, Baker & McKenzie
Jonathan is a partner in the London Dispute Resolution practice and Chair of the firm's Financial Institutions Global Industry Group. He advises companies, boards, executive teams and individuals dealing with issues of market integrity, ethics, brand and reputation impact, conduct risk, whistleblowing, market misconduct, systems and controls failings and remediation, public statements and investor relations, financial crime, regulatory investigation and enforcement by the FCA and PRA, public policy, public law and civil and criminal litigation. Jonathan joined Baker McKenzie from Barclays Bank PLC. Spanning a decade of unique pressure in the financial sector amidst the global financial crisis, he led the bank's global litigation, investigations and enforcement function and established the financial crime legal team, leading series of high-profile regulatory and criminal investigations in EMEA, the US and Asia Pacific regions and the bank's wholesale and retail litigation portfolios.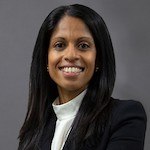 Gayathri Kamalanathan, partner, Slaughter & May
Gayathri Kamalanathan is a partner in Slaughter and May's Disputes and Investigations group advising corporates and financial institutions across a broad spectrum of contentious regulatory, litigation and arbitration matters. She also has more than a decade of leading edge experience from senior in-house roles at banks as Head of Group Litigation and Enforcement at Danske Bank in Copenhagen and Managing Director, UK Head of Litigation and Regulatory Enforcement for Deutsche Bank.
Anthony Monaghan, director of retail & regulatory investigations, Financial Conduct Authority
Anthony joined the FCA after several years as a financial services litigator at Herbert Smith LLP (now Herbert Smith Freehills).  Prior to that Anthony spent 5 years at the Centre for Effective Dispute Resolution (CEDR), an organisation that specialises in resolving commercial disputes through alternative dispute resolution, and particularly mediation.  He is an Accredited Commercial Mediator and also spent 10 years as a visiting lecturer and course leader for the International Commercial Mediation LLM programme at the University of Westminster.  During this time he was joint editor of a book on this subject, Butterworths Mediators on Mediation (2005).  Anthony also spent a short period of time working for International Alert, a London based conflict prevention NGO.
Charlotte Henschen, partner, RPC
Charlie is a Partner in RPC's commercial and banking disputes team. She specialises in high value commercial litigation, with a focus on disputes relating to financial markets, investment banking, fund management, investments and civil fraud. She regularly acts adverse to the major investment banks. Her clients include major corporates, hedge funds, asset managers, foreign banks, liquidators, institutional investors and high net worth individuals.
James MacDonald KC, barrister, One Essex Court
James is a leading commercial barrister who took silk this year. Described in the directories as a 'phenomenal', 'supremely talented' and 'incredibly intelligent' advocate, who is 'wonderful to work with', 'charming with clients' and 'very responsive and practical', James' 'superb reputation and first-class abilities' see him regularly instructed in many of the most high-profile and valuable commercial disputes, including the recent ENRC v Dechert litigation. For many years prior to taking silk he was one of the small handful of juniors ranked in C&P band 1 for commercial dispute resolution and was nominated for numerous awards.
James' practice encompasses all major areas of commercial law. As well as significant experience of major general commercial litigation, James also has particular experience of matters involving fraud, banking and finance, private equity/venture capital, energy, technology, professional negligence, shareholder disputes and restructuring/insolvency, as well as advising on private law issues relevant to substantial tax matters. He also has extensive arbitration experience under all the major rules.
Kate Scott, partner, Clifford Chance
Kate is a Partner in the Clifford Chance's Litigation & Dispute Resolution Group. Her focus is on advising Financial Institution clients in relation to their banking and Fintech disputes. Kate's experience encompasses both English High Court litigation (particularly arising from significant regulatory issues), and risk management advice. Recent matters include defending misselling /misrep claims in relation to IHRPs, Quincecare claims, ISDA derivative disputes, data claims and advice in connection with LIBOR transition.
Jonathan Cary, partner, RPC
Jonathan Cary is a partner at RPC, specialising in banking and financial markets disputes, contentious regulatory work and investigations. He has practised in Hong Kong, where he is locally qualified, and has undertaken secondments to the legal and compliance teams of two investment banks. He acts for clients in disputes over complex financial instruments, often in matters adverse to the largest global financial institutions. He has a particular interest in crypto assets and has advised crypto-exchanges in relation to both disputes and regulatory matters.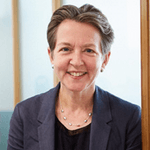 Sara Hall, partner, Walkers
Sara Hall is a partner in Walkers' Global Regulatory & Risk Advisory Group, based in London. She practises Cayman Islands and British Virgin Islands law. Her practice focuses on the regulation of financial services including the regulation of digital assets, DAOs, cryptocurrencies and NFTs. She advises founders, investment banks, custodians, as well as exchanges and investors.
Nik Yeo, barrister, Fountain Court
Nik Yeo, barrister at Fountain Court Chambers, has a commercial practice, with an emphasis on fraud, fintech and finance. He is ranked in Band 1 by Chambers and Partners for Cryptocurrency (among other rankings). He was involved in the leading cryptocurrency case of Quoine v B2C2 in Singapore, and currently acts in a number of disputes concerning cryptocurrency exchanges.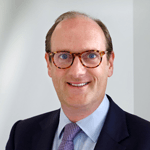 Tim Maltin, managing partner, Maltin PR
Tim is managing partner of Maltin PR, an award-winning and internationally recognised London based legal and litigation PR firm. Ranked as a leading reputation manager in the Spear's 500 guide to the top global advisers for high net worth individuals, Tim is a recognised expert in legal and litigation PR and reputation management. Tim was also named Outstanding Individual of the Year at the Citywealth Brand Management and Reputation Awards, and listed as one of the top crisis communication experts in the world in the Lawdragon Global 100 Leaders in Legal Strategy and Consulting in 2022.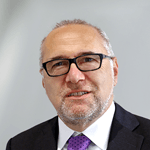 Clive Coleman, senior partner, Maltin PR
As the BBC's legal correspondent, Clive was the face and voice of legal coverage and analysis across the BBC news output on radio, television and online. Clive now advises Maltin PR clients on media strategy, provides media training and draws upon his combined experience as a barrister and journalist to brief the media on complex high-stakes litigations.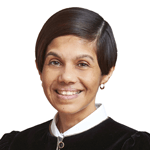 Professor Suzanne Rab, Serle Court
Professor Suzanne Rab is a barrister specialising in competition law and economic regulation at Serle Court Chambers in London.  Suzanne has wide experience advising on UK and EU regulation and competition law in the banking and wider financial services sector.
Suzanne's work in the financial services and banking sector has involved representations in relation to sector regulation, mergers, behavioural matters, market investigations and State aid/subsidy control.  She has advised the UK Payment Systems Regulator (PSR), a subsidiary of the UK Financial Conduct Authority (FCA), on its approach to regulation of the UK payments sector.  She also advised the procedural officer on the FCA's first ever competition law infringement decision. She also advised the FCA on implementation of the GDPR and EU withdrawal.
Suzanne Rab is acting against Visa and Mastercard at the Competition Appeal Tribunal (CAT) on behalf of a large number of claimants seeking damages for allegedly unlawful interchange fees charges.
Prior to her transfer to the Bar, Suzanne was a director in the economics and strategy practice of PricewaterhouseCoopers.  She is an expert panel member of the UK Regulators Network.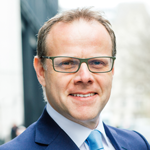 Julian Stait, partner, Milbank
Julian Stait serves as co-managing partner of the London office of Milbank LLP and is head of the London Litigation and Arbitration team.
Julian is recognised as one of Europe's leading dispute resolution lawyers in the main legal directories. He was named as the leading litigator in Europe at The American Lawyer's 2015 Transatlantic Legal Awards and is ranked in the following areas in the leading legal directories: Banking Litigation; Commercial and Transactions Litigation; Competition/Antitrust Litigation; IT Litigation; and Telecommunications Litigation. He is also ranked as a 'Dispute Resolution Star' in Benchmark Litigation (Europe) and has been admitted to the Legal 500's 'Hall of Fame' for Premium Commercial Litigation.
Julian specialises in the resolution of large, high-stakes and complex business and regulatory disputes. He has extensive experience of litigation before the English Courts (up to and including the Supreme Court), the resolution of complaints, disputes and investigations before a number of regulatory authorities, international arbitration under the auspices of many of the major institutional rules, expert determination and other forms of ADR. He has acted in a number of high-profile competition/antitrust cases and investigations; major cross-border investigations, particularly those in the financial services sector; complex banking disputes; major fraud litigation; some of the largest and leading technology, outsourcing and communications cases to come before the English Courts; as well as other high-profile business disputes.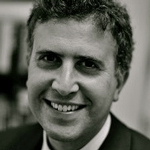 Tim Aron, barrister, Minerva Chambers
Tim Aron is a commercial barrister and specialist in financial services law and regulation. He acts in an advisory capacity for a range of crypto clients from start-ups to the largest projects. He has a particular interest in the interplay between legacy financial services and decentralised finance and in this context he is involved in a range of tokenised securities work in a number of jurisdictions. Tim acted for the defendant exchange in AA v Persons Unknown obtaining costs on the standard basis from the claimant insurer.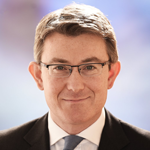 Brian Kennelly KC, barrister, Blackstone Chambers
Brian is recognised as one of the UK's leading silks, with a wide-ranging practice spanning competition & EU, commercial, public and regulatory, financial services, sanctions and telecommunications disputes. He has been involved in the leading competition damages and collective proceedings cases, including in the financial services sector, notably USD Libor, Foreign Exchange and Euribor. Brian is recommended as a leading silk by both independent legal directories, Chambers UK and Legal 500, across all his principal areas of practice, including as a 'star individual' for his expertise in competition law.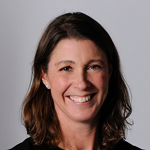 Lynn Dunne, partner, Ashurst LLP
Lynn Dunne is a member of the Ashurst Global Board and head of the EMEA Contentious Financial Services Group. She is the Co-Managing Partner for the London Office. Lynn is best known in the market for having a specialised financial institutions strategic advisory practice covering banking disputes, internal and regulatory investigations and insolvency (including cross-border insolvency) and restructuring disputes.
Lynn's practice includes advising investment and retail banks in relation to both litigious and contentious regulatory issues, including conducting large scale internal and regulatory investigations. She also advises alternative investment funds on a broad range of issues.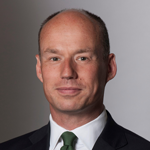 Nathan Willmott, partner, Ashurst LLP
Nathan specialises in representing financial institutions, listed companies, trade associations, regulatory bodies and individual members of senior management on investigations and other complex regulatory and legal issues.
He has over 25 years' experience of supporting regulated firms and individuals in relation to FCA, PRA and multi-jurisdictional Enforcement investigations and proceedings concerning suspected regulatory breaches and criminal offences, skilled person reviews, SMCR and governance issues, thematic reviews, periodic risk assessments, whistleblower investigations, conducting internal investigations and handling related litigation.
Nathan is a member of the Advisory Board of the Financial Services Lawyers Association and is a Solicitor Advocate holding full Higher Rights of Audience in the Civil Courts.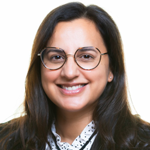 Ajneet Jassey, general counsel, Lloyds Banking Group
General Counsel – overseeing litigation and contentious regulatory workstreams for the Group, reporting to the Group General Counsel Kate Cheetham. Ajneet also leads on Inclusion & Diversity and People matters for the Legal teams at LBG.
Prior to joining LBG in Spring 2021, Ajneet spent over 13 years at the Bank of England; she was a member of the Bank's senior management team and held a number of leadership roles in the Bank's Legal function. Her experience at the Bank also includes setting up a new Compliance function (as Head of Division and based in the Risk Directorate).
Ajneet is a qualified solicitor-advocate and trained at Herbert Smith Freehills solicitors, where she also practised for a number of years in general commercial and banking litigation.
Over her career, Ajneet has been closely involved in initiatives focusing on diversity and inclusion, with particular focus on race and social mobility. Ajneet was co-chair of the Bank of England's Ethnic Minority Network for 2.5 years and a founder member of the Bank's BAME Task Force. She is proud to have helped develop the Bank's action plan for race. Ajneet also co-ordinated the Bank's support for the Stephen Lawrence Scholarship Scheme, which helps young black men from less socially mobile backgrounds into City careers.
Ajneet is from West London. She is married with two teenage sons and enjoys sport (specifically Liverpool FC), gardening and travel. She is a Fellow of the Royal Society of Arts.
Anna Hart, head of legal, Bank of China
Anna Hart is the Head of the Legal & Company Secretariat Department at the Bank of China, responsible for managing all legal risk relating to the Bank of China's operations in the UK. A disputes lawyer by trade with experience gained at top US firms prior to moving in-house to the financial services industry, Anna now provides legal and strategic advice to the Board and management committees across all aspects of the Bank's business, including in relation to regulatory matters, the SMCR regime, and internal investigations.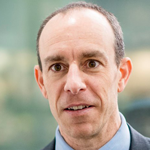 Derek Holt, managing director, AlixPartners
Derek is a Managing Director at AlixPartners with over 25 years' experience in competition and regulatory disputes. He has testified as an expert economist before the CAT and other courts in leading competition matters. He acts for Visa in relation to competition litigation concerning interchange fees and ATM Rules, for a European bank in relation to an ongoing antitrust investigation by the European Commission relating to bond trading, and for Citigroup in relation to FX claims before the High Court. He is the claimant's economic expert in three collective actions (relating to rail fares, and app store policies) as well as advising defendants in relation to two further prospective collective actions. Who's Who Legal Competition Guide highlights that he "excels at testifying in major competition litigation and provides crucial insight into regulatory economics and damages claims."
Sarah Long, executive director and assistant general counsel, J.P. Morgan
Sarah Long is the EMEA Head of Litigation at J.P. Morgan, having joined the firm from private practice in 2013. She oversees the firm's portfolio of disputes and regulatory investigation matters as well as advising on litigation risk for all of J.P. Morgan's businesses across the Europe, Middle East and Africa region.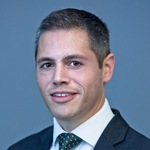 Daniel Ison, director, Barclays
Dan is a lawyer working in-house at Barclays for the past 12 years. He specialises in litigation and regulatory investigations, managing a wide portfolio of cases across retail, corporate and investment banking. This experience includes many significant industry leading issues over that period. He also regularly advises on the litigation and enforcement implications of industry developments.