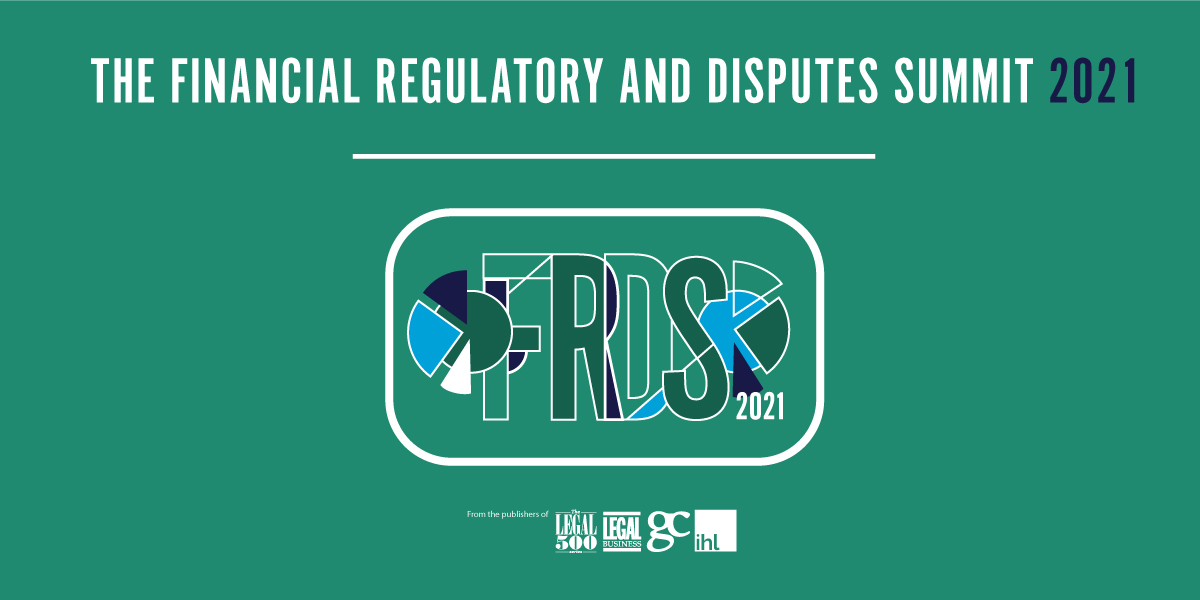 Event information
Date: Wed 1 Dec 2021 Time: 8.15am - 6.00pm Venue: Queen Elizabeth II Centre, Broad Sanctuary, Westminster, London SW1P 3EE
Cost: Free for In-house legal teams, private practice and barristers
Now in the event's third year, Legal Business is delighted to welcome you back to the Financial Regulatory and Disputes Summit on 1 December, after a year's hiatus.
As usual, the reception will bring together leading disputes specialists from private practice, the judiciary, regulators and in-house legal departments at financial services companies in what promises to be an enjoyable and engaging event.
Supported by our distinguished law firm and chambers sponsors, including Serle Court, One Essex Court, Norton Rose Fulbright, Essex Court Chambers, Boies Schiller Flexner, RPC and 3VB, the summit will gather more than 100 senior speakers and guests.
The themes up for discussion include:
Spotting and mitigating ESG-related litigation and regulatory risk
Covid-19 business interruption insurance disputes: Looking back and looking forwards
Banks' liability for fraudulent payments
Contentious FCA/PRA Decisions
Reflective loss
Libor transition regulatory and competition risk
Please join us for lively debate and peerless networking opportunities. We look forward to seeing you there.

Agenda
8.15am: Registration
9.00am: Opening remarks

Natasha Harrison, Boies Schiller Flexner
9.10am: Back to the Future – 2021 Highlights and 2022+ Insights
Our panel of financial services litigators will reflect on recent high-profile matters for the financial sector before focusing on horizon scanning for 2022. During this open and interactive session the panellists and wider audience will be asked to consider upcoming trends and themes including: the evolution of the legal sector through enhancements in technology; enforcement trends and the expanding role of the regulators; the rise of the securities class action; restructuring activity and the impact of new rules on restructuring plans and schemes; and disputes shaping 2022 and beyond.
Peter De Verneuil Smith QC, 3 Verulam Buildings
Tracey Dovaston, Boies Schiller Flexner
Natasha Harrison, Boies Schiller Flexner (moderator)
Anna Hart, Bank of China
Fiona Huntriss, Boies Schiller Flexner
9.55am: What is the banks' liability for fraudulent payments?
The last few years have seen a rapid rise in fraudulent payments. While individuals and businesses have the comfort of increased regulation, and therefore more straightforward redress, the route to recovery is more complex for corporate victims. Where do the banks' responsibilities begin and end? What types of claims are available? To what extent is regulation and legislation keeping up with these developments and what can we expect in coming years?
Jonathan Cary, RPC (moderator)
Jeffery Onions QC, One Essex Court
10.45am: Coffee break
11.05am: A review of FCA enforcement activity in 2021 and future trends for 2022
This session will discuss the recent Upper Tribunal decisions in Forsyth and Frensham and the impact of these decisions on any future enforcement activity.  The panel will also examine the FCA's enforcement priorities post-pandemic.
Sona Ganatra, Fox Williams
Saima Hanif QC, 3VB (moderator)
Harvey Knight, Withers
Richard Sims, Simmons & Simmons
11.50am: When doing good goes bad: spotting and mitigating ESG-related litigation and regulatory risk
Financial institutions have a key role to play in the shift towards environmental, social and governance-aligned products and services. However, the lack of clarity around ESG standards and reporting, the evolving regulatory landscape, and the growth of the claimant firm and litigation funding market means that ESG-related litigation and regulatory risk tops the corporate agenda for many financial institutions.
In this session, panellists will discuss the ESG risks to financial institutions as lenders, advisers and underwriters, as well as in their capacity as counterparties to transactions engaging ESG issues, and in respect of their own disclosures and supply chains. We consider who is most likely to bring claims and enforcement action, what principles they will rely on, and how to mitigate those risks.
Jennifer Choi, Standard Chartered Bank
Daniel Hennis, Goldman Sachs
Ilan Jacobs, Citi
Harriet Jones-Fenleigh, Norton Rose Fulbright (moderator)
Stuart Neely, Norton Rose Fulbright
12.35pm: Lunch
1.35pm: Covid-19 business interruption insurance disputes: Looking back and looking forwards
The Supreme Court's landmark ruling in January 2021 on Covid-19 business interruption (FCA vs Arch) went some way to providing answers to policyholders and insurers in the aftermath of the coronavirus pandemic. However, it left some pressing unresolved issues. In this fireside chat, we discuss the salient details of the Judgment, its implications for other policies; its approach to causation; and how this could play out in future cases.
Jeremy Brier, barrister, Essex Court Chambers
Jeffrey Gruder QC, Essex Court Chambers
2.20pm: The new rule against reflective loss in Marex v Sevilleja: has it solved the problem of double recovery or made it worse?
Established by the Court of Appeal in 1981, the rule against reflective loss has been the subject of growing criticism.  In July 2020, the Supreme Court sought to simplify the rule and to narrow its scope, albeit with a strong dissent from two justices who argued for its complete abolition.  Since then, the scope of the rule appeared to have been tightened further by the Court of Appeal only to be widened again by the Privy Council.  It remains a trap for the unwary.
The panel will explain how the law is developing and the areas in which it creates difficulties for claimants and for defendants.  It will also discuss whether the rule is becoming more or less clear, coherent, and satisfactory.
Julian Copeman, Herbert Smith Freehills
Anthony de Garr Robinson QC, One Essex Court
3.05pm: Coffee Break
3.25pm: Managing reputations throughout financial services litigation
Even when hundreds of millions of pounds are at stake in financial services litigation, corporate reputations are often even more valuable – and winning in the courtroom does not always mean winning in the court of public opinion.
In this panel discussion, litigation PR specialists Maltin PR will be speaking with leading Queen's Counsel, solicitors and journalists about how to manage reputations throughout financial services litigation.
From employment disputes to group actions, and from a case being filed to judgment being handed down, this panel will share expertise gained through years of working on and covering high-value financial disputes. The panel will also answer questions on developing and refining your messaging and how to handle the media before, during and after litigation.
John Brisby QC, 4 Stone Buildings
Clive Coleman, Maltin PR
Tim Maltin, Maltin PR (moderator)
Jo Sanders, Withers
4.10pm: Managing LIBOR transition regulatory and competition law risk
The market transition away from Libor as an important interest rate benchmark, with steps towards introduction of a market-wide successor or 'risk-free' rate raises a number of unresolved legal issues.
Over the last decade, the manipulation of financial benchmarks such as Libor has attracted regulatory and competition law scrutiny globally, with eye watering penalties imposed by international antitrust authorities and regulators including European Commission, among others.
As a new chapter dawns on international regulation of benchmarks, this session considers the extent to which competition issues may be back on the enforcement and litigation agenda, or whether any remaining concerns inherent in the new approaches are better tackled by other regulatory bodies and instruments.
While one period of antitrust and regulatory enforcement action in rate setting and manipulation may be closing, the question of successor rates may well be the next big compliance and litigation risk headache for the banking sector.
Professor Suzanne Rab, Serle Court
4.55pm: Closing remarks
5.00pm: Drinks and canapes
6.00pm: Event concludes
Speakers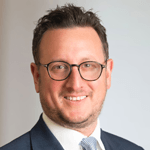 Jeremy Brier, Essex Court Chambers
Jeremy Brier is a leading senior junior at the Commercial Bar, described by Chambers and Partners as 'at that stage where you're getting the QC level from a junior' and 'articulate, hard-working, affable and with a first-rate brain'. Jeremy specialises in complex and heavy commercial litigation, including insurance, banking and funds, all aspects of commercial fraud, shipping and international arbitration. In 2020, Jeremy was the lead junior for Arch in Financial Conduct Authority v Arch, the test case on business interruption losses resulting from the Covid-19 pandemic.

John Brisby QC, 4 Stone Buildings
John Brisby is a seasoned litigator, with substantial experience of heavy trials in both the Chancery Division and the Commercial Court, and is known as a formidable cross-examiner in court. He enjoys working with other people, and is a good team player. Over the years, John Brisby has been extensively involved in heavy litigation arising out of large scale corporate collapses such as Barlow Clowes, British and Commonwealth, Maxwell, BCCI, Barings, Railtrack and Enron. More recently, he has been involved in major litigation and arbitrations relating to disputes originating from the former Soviet Union, and also in litigation resulting from the Madoff collapse. On the corporate side, he has been involved in some of the leading cases dealing with the rights of minority shareholders; whilst on the financial services side, he has acted on behalf of the regulators and also on behalf of their members (particularly insurance companies) dealing both with disciplinary and advisory matters.  He represented Standard Life during a four-week trial in the Commercial Court of that company's claim to recover compensation paid out to mortgage endowment policyholders from its brokers. John Brisby has appeared in well over 100 reported cases.
John Brisby QC was awarded Chancery Silk of the Year at the 2015 Chambers UK Bar Awards.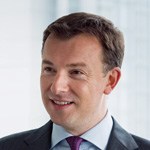 Jonathan Cary, RPC
Jonathan Cary is a partner at RPC, specialising in banking and financial markets disputes, contentious regulatory work and investigations. He has practised in Hong Kong, where he is locally qualified, and has undertaken secondments to the legal and compliance teams of two investment banks. He advises clients on disputes over complex financial instruments, often in matters adverse to the largest global financial institutions. He is currently representing the Federal Government of Nigeria in its claim against JPMorgan.

Jennifer Choi, Standard Chartered Bank
Jennifer is senior legal counsel, dispute resolution and government investigations at Standard Chartered Bank, based in London. Jennifer manages major litigation, arbitration, investigations and contentious matters across the bank's international business and advises on number of developing areas, including ESG (Environmental, Social, Governance) related risk.  Prior to joining Standard Chartered in 2010, Jennifer was in private practice at Allen & Overy in London. Jennifer is qualified to practise in England and Wales.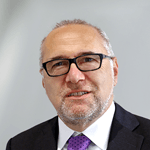 Clive Coleman, Maltin PR
As the BBC's legal correspondent for the past ten years, Clive was the face and voice of legal coverage and analysis across the BBC news output on radio, television and the website.
Drawing on his years as a practicing barrister, he covered a vast range of domestic and international legal stories and issues including 2019's momentous Supreme Court prorogation case, Brexit, the growing courts backlog, the Barclay brothers 'Ritz' dispute, GDPR, the VW emissions scandal, phone hacking, Sir Cliff Richard v BBC, and the Hillsborough tragedy inquests.
Clive broke many stories and secured exclusive interviews, including with Lady Hale on her departure from the Supreme Court, Lord Reed on his appointment as President, John Crilly the ex-offender who fought the London Bridge attacker Usman Khan, and many more. He won numerous journalism awards in the role, most recently the 2019 Bar Council Reporting Award for his coverage of the prorogation case. Clive has also received an honorary doctorate of Laws and was made an honorary Bencher of the Middle Temple in recognition of his legal journalism.
Prior to becoming BBC legal correspondent, Clive was for six years the presenter of Radio 4's flagship legal analysis programme Law In Action, and presented a raft of BBC programmes including Panorama The Death of Kiss and Tell, on the rise of privacy protection under the Human Rights Act. He has also been a columnist on The Times and written for The Guardian and The Independent. His time in journalism has given him a comprehensive knowledge of the media landscape, and a privileged insight into the justice system, the legal profession and the civil and criminal law. Clive has an in-depth knowledge of how news stories work, are managed and affect the lives and reputations of those involved. His litigation training and experience in practice has given him a particular insight into news stories involving those going to law or seeking to avoid legal action, and the role of the lawyers advising and representing them.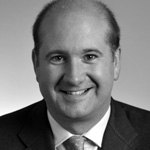 Julian Copeman, Herbert Smith Freehills
Julian Copeman has almost 30 years dispute resolution experience in England, Hong Kong and elsewhere in international dispute resolution. He has particular specialism in major commercial litigation involving corporate and shareholder disputes, banking and financial matters, cross-border fraud and technology disputes. Julian has experience of the entire range of dispute resolution processes including litigation, arbitration, mediation and expert determination.
Julian has practiced in both England and Hong Kong where, in addition to his litigation practice, he was managing partner of the firm's Greater China offices and head of the disputes department.
Julian is ranked as a 'leading individual' for commercial litigation: premium by The Legal 500 UK 2022, in which he is also highlighted as a key lawyer for banking litigation.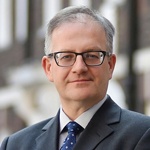 Anthony de Garr Robinson QC, One Essex Court
The Legal 500 2022 describes Anthony de Garr Robinson QC of One Essex Court as 'An outstanding advocate. Huge intellect, ferocious work ethic and great charm combine to make Tony one of the leading advocates at the commercial bar'. Chambers & Partners 2022 rates him as a leading silk in commercial, commercial chancery, banking and finance, company and fraud.  Recent cases include The Post Office Group Litigation (concerning its Horizon computer system); Re Prudential Assurance Company Ltd (which recast the principles applicable to the transfer of insurance business under FSMA); and a £500m bribery case in which he acted for Bernie Ecclestone.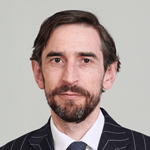 Peter De Verneuil Smith QC, 3 Verulam Buildings
Peter de Verneuil Smith QC was appointed a silk in 2019 and is well known for his advocacy and excellent client skills. He has a strong specialism in financial services litigation and is regarded as a leading practitioner in respect of group litigation, in particular s90 FSMA prospectus claims & 90A claims which involve fraudulent statements made to the market by issuers and he has spoken and written on this area extensively. He was lead counsel for the claimants in the s90A case against Tesco and part of the team which represented the Signature Group in the RBS Rights Issue litigation. He is currently acting in various group litigation proceedings.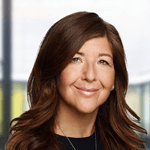 Tracey Dovaston, Boies Schiller Flexner
Tracey Dovaston is the co-head of the firm's global investigations and white-collar defense group. She is an experienced solicitor whose practice focuses on financial services regulatory and corporate internal investigations and complex banking, finance and commercial disputes. In GIR 100 2021, clients praise her as 'an industry leader with a deep and nuanced understanding of the clients she represents and the cases she handles.' Tracey won Solicitor of the Year at the Inspirational Women in Law Awards 2020 and was recently named in the HERoes 100 Women Executives Role Model list.

Sona Ganatra, Fox Williams
Sona Ganatra is a partner in the regulatory and financial services practice at Fox Williams and has extensive experience acting for both firms and senior executives involved in FCA/SFO/FRC investigations, particularly involving issues of financial crime. She leads the firm's corporate investigations offering, representing firms both inside and outside the regulated sector and across a number of jurisdictions.  Sona is a contributing author to the GIR Practitioner's Guide to Global Investigations.  She is described as 'formidable'; having 'incredible knowledge of the area'; and 'fighting tirelessly for her clients'.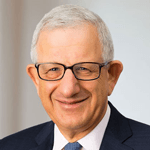 Jeffrey Gruder QC, Essex Court Chambers
Jeffrey Gruder QC is widely recognised as a leading silk at the Commercial Bar and an experienced commercial arbitrator. He has 'A brilliant mind, commercial as well as legal,' as well as being 'An extremely able and thorough advocate with an extraordinary knowledge of the law'. He is client friendly, has a high-profile practice and a wide array of experience in international litigation, arbitration and providing advice in respect of claims under Business Interruption Insurance policies arising from Covid-19.

Saima Hanif QC, 3VB
Saima Hanif QC is a leading expert in financial services. She is listed in the legal directories across the UK, EMEA and Asia Pacific, where she is recognised for her 'excellent judgement', being 'technically very gifted' and her 'great knowledge of the FS industry.' She has appeared in a number of high-profile enforcement cases, including T & I v FCA, where she acted for the claimants in a rare successful judicial review of the FCA, and Tinney v FCA, an Upper Tribunal decision which set a new precedent on penalties. She is retained counsel for the Guernsey Financial Services Commission and has also acted for the PRA.  She has represented clients before regulatory bodies in numerous jurisdictions including Hong Kong, Singapore and Dubai.  She has a particular expertise in matters at the intersection of financial services and public law. She was recently commended for 'Barrister of the Year' by The Lawyer.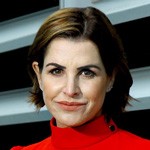 Natasha Harrison, Boies Schiller Flexner
Natasha Harrison is a managing partner of Boies Schiller Flexner. She is an experienced English barrister and solicitor specialising in high-value and complex disputes and was the founding partner of the London office. Natasha was listed by Financial News as one of the 100 Most Influential Women in European Finance in 2020. Natasha was also recently named a HERoes Woman Role Model for the third year running. The HERoes Women Role Model Executives list celebrates women who are leading by example and driving change to increase gender diversity in the workplace.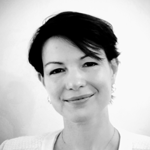 Anna Hart, Bank of China
Anna Hart is the Bank of China's senior legal adviser responsible for managing all legal risk and governance matters relating to the Bank's operations in the UK. A disputes lawyer by trade with ten years' of experience at Skadden Arps and White & Case LLP prior to moving in-house to the financial services industry, Anna now heads the Legal & Company Secretariat Department and provides strategic advice to the Board and management committee across all aspects of the Bank's business, including regulatory matters, the SMCR regime, ESG, and investigations.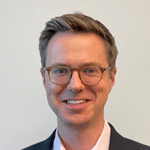 Daniel Hennis, Goldman Sachs
Daniel Hennis is a vice president and senior counsel in the litigation and regulatory proceedings team at Goldman Sachs International in London.  He is responsible for running litigation and arbitration disputes, contentious regulatory matters and sensitive internal investigations which arise across all of the firm's business lines in EMEA.  Prior to joining Goldman, Daniel was a senior associate in the disputes team at Jones Day.

Fiona Huntriss, Boies Schiller Flexner
Fiona Huntriss is an experienced litigator who has acted on a range of banking and financial litigation, as well as commercial disputes, restructuring and insolvency litigation, and sovereign disputes. Her core practice involves acting for investors in complex, multijurisdictional situations, including contractual disputes, shareholder disputes, bank bail-ins/bail-outs, insolvency disputes, sovereign or quasi-sovereign disputes and noteholder litigations. Fiona is ranked as a 'Next Generation Partner' for both banking litigation and commercial litigation in The Legal 500 UK 2022.
Ilan Jacobs, Citi
Ilan joined Citi's global government affairs team in February 2015. An expert in Environmental, Social and Governance (ESG) regulation and policy, Ilan will regularly writes and speaks on ESG developments, creating Citi's thought leadership and representing Citi at client, trade association and policymaker events.
Prior to joining Citi, Ilan spent over eight years in a variety of roles at GE, where he was responsible for government affairs and policy for GE Capital across Europe. Ilan is currently vice chair of the financial services committee of the American Chamber of Commerce to the European Union and co-chair of the International Regulatory Strategy Group's (IRSG) sustainable finance taxonomy working group.

Harriet Jones-Fenleigh, Norton Rose Fulbright
Harriet Jones-Fenleigh is a barrister and partner at Norton Rose Fulbright specialising in banking and finance disputes. Harriet helps banks, corporate trustees, sovereigns, funds and corporates navigate a wide range of complex, cross-border contentious matters. Her recent work includes acting for a note trustee in $3bn+ bond enforcement proceedings in the Supreme Court and acting for a sovereign state and central bank in Commercial Court civil fraud proceedings to recover U$500m. Harriet is ranked as a 'Next Generation Partner' for banking litigation and civil fraud in both Chambers UK and The Legal 500 UK 2022, where she is described as 'rightly rated as a superstar. Fearsomely clever, monstrously hardworking, and a delight to work with' and 'considered a trusted adviser by everyone who works with her'.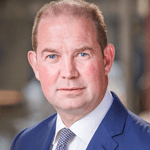 Harvey Knight, Withers
Harvey is an ex-regulator and heads Withers' UK financial services regulatory team. For six years, Harvey worked in-house with the UK's Financial Services Authority (FSA before it was split into the FCA and PRA) and advised the FSA's Authorisation and Approvals function as well as the FSA and its senior management on reputationally contentious issues.
Since his return to private practice, Harvey has been consistently ranked as a leading individual in Chambers and The Legal 500 for contentious financial services. This year, The Legal 500 promoted him to their Hall of Fame.
In the last decade Harvey has been responsible for the first successful judicial review of the FCA (which established the principle of joint legal privilege in regulatory investigations), the first settlement with the PRA for a UK bank's CEO and most recently, the unprecedented overturning of a FCA ban of a senior banker.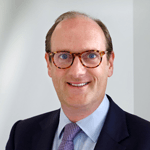 Tim Maltin, Maltin PR
Tim Maltin is chief executive of Maltin PR and is a recognised expert in legal and litigation PR, and reputation management.
Ranked in the directories as a leading litigation PR expert, Tim is described as 'exceptionally good in complex, high-profile cases', and clients praise his dynamism, with one saying he 'has an energy in him that makes him a force of action,' and another commenting: 'He will run through brick walls for his clients. He knows absolutely everyone and always understands what's going on and what can be achieved.'
Tim is a regular contributor to industry publications on PR matters, including The Legal 500 Litigation Country Comparative Guide, which recently published his essays on 'The role of litigation PR both outside and inside the courtroom' and 'How to integrate legal and PR strategy to optimise litigation results'.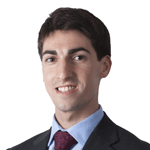 Stuart Neely, Norton Rose Fulbright
Stuart Neely is counsel at Norton Rose Fulbright. He is experienced in disputes, investigations and business integrity matters, principally regarding bribery and corruption, money-laundering, fraud and ESG/business and human rights. Stuart authored the UK country report which comprised part of a recent European Commission study on supply chain due diligence. He is ranked as a Star Associate in the 2021 edition of Chambers Global for Business and Human Rights Law, and is described as 'exceedingly intelligent, adaptable, amiable, and well connected'.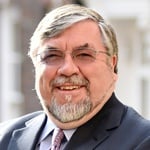 Jeffery Onions QC, One Essex Court
Jeffery Onions QC has a broad commercial practice, both as an advocate and in an advisory context. He has particular expertise in banking/finance/structured finance, private equity, company/insolvency, civil fraud, energy/oil and gas/renewables, insurance/reinsurance, shareholder disputes and international arbitration. He was instructed on behalf of Barclays in the successful defence of the claim in PCP Partners v Barclays.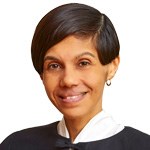 Professor Suzanne Rab, Serle Court
Professor Suzanne Rab is a barrister specialising in competition law and economic regulation at Serle Chambers in London. Suzanne has wide experience advising on UK and EU regulation and competition law in the banking and wider financial services sector.
Suzanne's work in the financial services and banking sector has involved representations in relation to sector regulation, mergers, behavioural matters, market investigations and State aid/subsidy control. She has advised the UK Payment Systems Regulator (PSR), a subsidiary of the UK Financial Conduct Authority (FCA), on its approach to regulation of the UK payments sector. She also advised the procedural officer on the FCA's first ever competition law infringement decision. She also advised the FCA on implementation of the GDPR and EU withdrawal.
Suzanne has advised on the main market and sector investigations into the banking sector at the UK and EU level over the last two decades, including advising General Electric on the first ever market investigation in the UK (into store cards and insurance) and Halifax Bank of Scotland on the (then) UK Competition Commission investigation into Payment Protection Insurance. In the area of abuse of dominance she has advised Dow Jones on the European Commission's investigation into Reuters Instruments Codes (RICs) which focused on exclusionary practices in relation to the distribution platform for financial information.
Prior to her transfer to the Bar Suzanne was a director in the economics and strategy practice of PricewaterhouseCoopers. She is an expert panel member of the UK Regulators Network.
'She has a first-rate intellect and is a tenacious advocate. She has very sound judgement, combined with a commercial approach.' (The Legal 500, 2022)
'A natural problem solver – her financial services and broader regulatory knowledge is extremely strong.' (The Legal 500, 2020)
'A first-class barrister with an encyclopaedic knowledge of her subject.' (The Legal 500, 2020)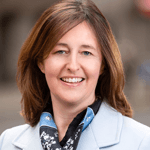 Jo Sanders, Withers
Jo is a partner at Withers and leads their media and reputation team in London. Jo joined Withers in 2019 with 15 years' experience of looking after the reputation and privacy of some of the world's most well-known individuals and businesses. Described as 'calm and insightful' by Chambers & Partners HNW, Jo advises clients either prior to publication or broadcast of stories concerning them, or post-publication where media or online content is inaccurate, intrusive or harassing.
Her practice comprises all aspects of reputation and privacy law, such as libel, misuse of private information and breach of confidence, media regulatory codes, and protection from harassment. Rejecting the expansion of the global trade in information, Jo's practice has grown to include contentious data protection, including litigation over data subject access rights and data breach compensation claims.
Recognition 2021: TATLER Founding Partner Advisory Seal, Spears Reputation Managers, Ranked in Chambers UK, The Legal 500 UK (recommended lawyer and UK leading individual).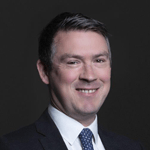 Richard Sims, Simmons & Simmons
Richard Sims is a partner in the Contentious Regulatory, Crime and Competition group at Simmons & Simmons and heads the contentious regulatory practice. He has extensive experience of regulatory investigations, enforcement and disputes involving the Financial Conduct Authority (FCA) and other regulators. Richard's practice encompasses all forms of FCA investigations and disciplinary proceedings, both regulatory and criminal.
Covid-19 Entry Policy
Proof of Covid-19 status
All delegates will be required to show evidence of a negative lateral flow test (dated within 48 hours of attendance and reported on the Government website, displayed via text or via the NHS app) or proof of double vaccination no less than 14 days before attendance (displayed via the NHS app or NHS website).
Body temperature check
A thermal imaging camera is located in the Queen Elizabeth II Centre's entrance to assess body temperature. Any delegate with a temperature over 100.4 F, 38.0 C will not be permitted to enter as this indicates a possible fever.
Face masks
Delegates are required to cover their face when in public areas of the Queen Elizabeth II Centre. Delegates will not be admitted to the site if they are not wearing a face covering or cannot present evidence of why they cannot wear a covering (lanyard/certificate). Face coverings will not be compulsory in the physical summit space.