Event information
Date: Tue 28 Feb 2023 Time: 12pm-7pm Venue: TBC
The Legal 500 is delighted to formally announce the inaugural GC Summit Vietnam, taking place on 28th February 2023 in Ho Chi Minh City.
GC Summit Vietnam looks at Vietnam on the world stage and how GCs and senior in-house lawyers are coping with the legal and business challenges that domestic and international companies based in Vietnam are faced with.
In association with our partners for this event, Frasers Law Company, Tilleke & Gibbins, Russin & Vecchi, Dentons LuatViet, Nishimura & Asahi, ASL Law Firm & Gulapa & Aguila LLLC; the event will include a series of panel sessions covering a variety of cutting edge and up to date topics for discussion.
This includes understanding and overcoming data privacy challenges, managing international disputes, IP & brand protection, adapting to a new M&A landscape, the rise of legal tech, regional project finance, the growing importance of ESG and overcoming labour and employment issues.
Drawing on the vast experience of our highly accomplished speakers, this event will provide practical, hands-on advice to all in-house counsel. It is a must-attend event for any in-house counsel in Vietnam who are aiming to reach the next level of their professional development.
Agenda
12.00 – 13.00: Welcome Lunch & Registration
13.00 – 13.10: Opening Remarks
13.10 – 14.00: Panel Session One
14.00 – 14.20: Presentation
14.20 – 15.10: Panel Session Two
15.10 – 15.25: Coffee Break
15.25 – 16.25: Ignite Session – The Legal 500 Lightning Talks
Three presentations on key hot topics facing in-house counsel in Vietnam
16.25 – 17.15: Panel Session Three
17.15 – 17.45: Fireside Chat
17:45 – 17.50: Closing remarks
17.50 – 19.00: Drinks and Canapes and event concludes
Speakers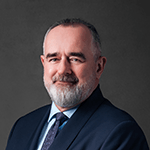 Mark Fraser, managing partner, Frasers Law Company
Mark has been advising clients on transactions in Vietnam since 1994. In 2004, he founded Frasers Law Company, the first law firm to obtain a foreign law company licence in Vietnam.
In the 20+ years that Mark has been based in Vietnam, Mark's practice has focused on corporate matters, especially mergers and acquisitions, banking and finance, restructuring and insolvency, commercial real estate transactions, and infrastructure projects. This involves debt and equity structuring of investment projects and the preparation and negotiation of documents. Mark has been involved in numerous power generation, water treatment, road tollway, telecommunications, and oil and gas projects in various jurisdictions within Asia and has advised on a plethora of Vietnamese matters in the banking and finance, corporate and commercial, infrastructure, capital markets, property development and dispute resolution areas.
Mark's international legal expertise and in-depth knowledge of Vietnam, as much from a legal perspective as commercially, are well renowned, and he is ranked as a top tier lawyer practising in Vietnam by publications such as The Legal 500 Asia Pacific.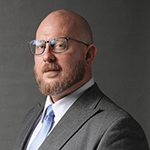 Justin Gisz, partner, Frasers Law Company
Justin is a mergers, acquisitions and corporate advisory law specialist, who advises investment funds (PE, VC, public, and institutional) as well as corporate investors and high-net-worth individuals, across a diverse range of industry sectors in connection with their investment and business activities in Vietnam.
During his 14 years of practising law in Vietnam, Justin has also developed high levels of experience and expertise in other key areas of law, including capital markets, real estate, construction, technology, media, telecommunications, intellectual property, and employment law.
Justin is held in high esteem in the Vietnam legal market not only for his technical excellence, but also for his commercial sense and inherent pragmatism. Having spent nearly five years as an in-house general counsel for a large multi-national conglomerate in addition to his experience as a private practitioner, Justin offers depth and breadth of commercial understanding that are unparalleled in the legal profession in Vietnam.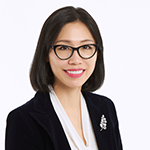 Linh, Tran Thi Ngoc, senior partner, Dentons LuatViet
Ms. Linh is the senior partner in charge of the Hanoi office of Dentons LuatViet. She is an accomplished lawyer with rich hands-on experience whose practice focuses on foreign investment, corporate, merger and acquisition, banking and finance, and real estate. She has successfully worked on and advised multifarious national and multinational corporations and entrepreneurs, providing innovative solutions to address their legal issues and reserve their rightful interests.
Linh has extensive experience and resounding success in mergers and acquisitions. She regularly advises FDI clients on these transactions. One of her most valuable deals was representing a leading bank in China in a credit facility of hundreds of USD million to a top-tier Vietnamese developer of a thermal power project in Vietnam.
Among her accolades, she was named "UN Women Gender Responsive Procurement Project (Pro Bono) – Vietnam" for her selfless dedication to gender equality and women's empowerment by UN Women. The World Bank Group also recognized Linh for contributing to the "Doing Business" report for four consecutive years (2019-2022).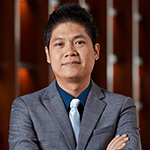 Ha Hoang Loc, partner, Nishimura & Asahi
Ha Hoang Loc is Vietnam Partner with more than 12 years of experience in mergers and acquisitions, real estate, labor, finance and banking, antitrust, general corporate and all aspects of investment and licensing in Vietnam.
Mr. Loc joined Nishimura & Asahi (Ho Chi Minh City Office) in July 2012. Before that, he spent more than 8 years with other foreign and domestic law firms in Vietnam. He has assisted clients in many large-scale cases, including, among others, an acquisition of shares in a public pharmaceutical company in Vietnam, transactions acquiring shares in a public construction company, an acquisition of shares in a digital retailer listed in Vietnam, and bidding by a client for development of a real estate project in Ho Chi Minh City.
Mr. Loc has assisted many well-known Japanese investors in investments worth hundreds of millions of US dollars in finance lease, real estate development, and steel manufacturing businesses in Vietnam. He has advised a number of giant Japanese companies in conducting their business in Vietnam, and has also given lectures to clients' employees in relation to anti-corruption matters, and has advised clients in carrying out product recall procedures in Vietnam.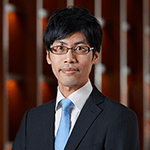 Isamu Imaizumi, partner, Nishimura & Asahi
Isamu is the Vice Representative of Nishiumra & Asahi's Yangon office. He has strong expertise in advising clients on their business expansion into, and exit from, Asian countries, including Myanmar, Vietnam, India, Bangladesh, the Philippines and Taiwan. He has extensive experience working closely with local firms in each jurisdiction and responding quickly and flexibly to the wide range of legal needs of his clients while understanding the legal and regulatory systems of each country.
He also has a wealth of experience advising on various projects related to Japan's infrastructure exports and on various legal problems that may arise in host countries. Isamu was seconded to a major law firm in India from 2012 – 2013 and worked in Nishimura & Asahi's Ho Chi Minh City office from 2016 – 2017. He was inaugurated as Yangon Office Vice Representative on July 2019, and became the Ho Chi Minh City Offices Co-representative from 2022.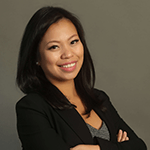 Katrina Aguila, resident managing partner, Gulapa & Aguila LLLC
Katrina Aguila is resident managing partner at Gulapa & Aguila LLLC, leading the firm's Vietnam team in Ho Chi Minh City. Katrina has a wealth of experience advising clients in robust areas of Vietnamese law, including corporate law, foreign direct investments, mergers and acquisitions, real estate and disputes. Prior to joining Gulapa & Aguila LLLC, Katrina worked at a leading Vietnamese law firm as a foreign associate.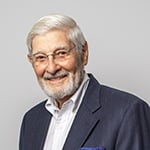 Sesto E Vecchi, partner, HCMC Office, Russin & Vecchi
Sesto has over 35 years of experience practicing law in Vietnam. His expertise includes corporate and commercial law with particular emphasis on foreign investment. He acts for numerous multinational and mid-size investors, both foreign and Vietnamese. He has written and spoken extensively on Vietnamese legal issues. Sesto is a member of the Council on Foreign Relations, was an arbitrator for the Vietnam International Arbitration Center, and a former active-duty lieutenant in the US Navy.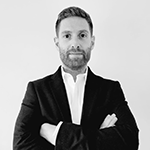 Allan Cohen, research editor, The Legal 500
Allan joined the Legal 500's editorial team in 2021 as a research editor and now leads the special reports team. He has considerable editorial and publishing experience, having previously worked in the industry in London and Paris. In addition to his research and editorial role, Allan regularly hosts international events, roundtables and summits for the Legal 500 whilst working closely with law firm clients and their panellist guests.
Having developed a keen interest in the legal industry, Allan's focus is on the analysis of the ever-evolving role of corporate counsel and building bridges between in-house lawyers and private practice practitioners. He interviews general counsel and specialist private practices on a regular basis and produces analyses and reports on a wide range of topics, covering every jurisdiction in the world. Allan is fluent in French and English.