Doing Business in...
Senegal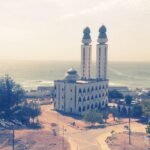 Within the last decade, the economic, social and legal landscape of Senegal has undergone developments at various levels. Indeed, Senegal is increasingly becoming a country favourable to investment on a regional and international scale. In view of its privileged geographical location thanks to its proximity to the European continent and its borders with five countries …
Contributed by Houda Law Firm
Read More...
Firms in the Spotlight...

Houda Law Firm

Houda Law Firm is a multi-sector and multidisciplinary firm based in Senegal and Ivory Coast. We are the first law firm in French-speaking Africa to have opened a secondary law firm in Ivory Coast. Founded in DAKAR (Senegal) in 1977, our firm has extensive experience in assisting and representing local, foreign companies and investors in …
View Profile...
Legal Market Overview
Known for its political stability in a region that has elsewhere been marked by turbulence, Senegal continues to see significant economic growth. This may be further enhanced by activity in the oil and gas sector, with offshore projects anticipated to come online between 2022 and 2026.
In the renewable energy space, Senegal's new large-scale wind farm in Taiba Ndiaye, 100km from Dakar, is expected to reach 158.7MW by 2020. In other news, Exim Bank made a preliminary commitment to provide financing for a rural electrification project.
In politics, voters went to the polls in February 2019; the outcome was the re-election of President Macky Sall, with around 58% of the vote; he was sworn in for his second term in April 2019.
Senegal's legal market is small, but it is home to several significant firms capable of handling large-scale transactions and projects. Well-established firms GENI & KEBE and Houda Law Firm are key players in the market. Fast-growing firm LPS L@w was established in 2015 and specialises in IT, data protection, cybercrime and cryptocurrency, among other areas.