Doing Business in...
Oman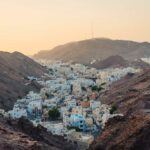 I. INTRODUCTION Key Aspects of Doing Business and Undertaking Investment in Oman Located in the South Eastern quarter of the Arabian Peninsula, Oman is a member of the Gulf Cooperation Council (the "GCC") and the second largest country in the GCC after Saudi Arabia. Oman has been a top choice for foreign investors for many …
Contributed by Mohammed Al Ruqaishi Law Firm
Read More...
Legal Market Overview
Oman stands out in the Middle East for its political stability, but like much of the world, has experienced a turbulent 2020. In January, Sultan Qaboos, the longest-serving leader in the Middle East, sadly passed away. In his almost 50 years as Sultan, Qaboos was widely recognised for his role in the development and modernisation of Oman's economy, as well as maintaining good relations with Oman's neighbours and the Western world. His successor Sultan Haitham faces a number of challenges, which include dealing with Oman's poor economic growth in recent years.
Like other markets worldwide, the COVID-19 pandemic has badly affected Oman's economy. In addition to the government's response to the pandemic, which has included border closures, bans on mass gatherings, and internal movement restrictions, the economy has been hit by the decline in global oil prices, a severe issue for a country where the oil sector makes up almost 40% of GDP. As a result of these developments, the IMF has projected that the Omani economy will contract by 10% in 2020, with the budget deficit estimated to reach 19% of GDP.
In response, the Omani government is embarking on a program of spending cuts as well as imposing new taxes. The country intends to introduce VAT at a rate of 5% in April 2021, as well as the first income tax in the GCC the following year. Despite these cutbacks, the government is also continuing to push to diversify Oman's economy, such as through attracting foreign investment in the country's Free Zones and Special Economic Zones. This initiative has been aided by the new Foreign Capital Investment Law, which came into effect in 2020 and removes the necessity for companies in Oman to have at least 30% Omani ownership.
Oman's legal market is comprised of a mix of international and Omani firms. International firms based in Muscat include Addleshaw Goddard, Clyde & Co LLP, Curtis, Mallet-Prevost, Colt & Mosle LLP, and Dentons. On the Omani side, standout firms include Al Busaidy, Mansoor Jamal & Co, Al Tamimi & Company and Said Al-Shahry & Partners (SASLO).