Firms in the Spotlight...

ILAW MYANMAR CO., LTD.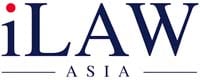 ILAWASIA is a new-gen, full-service, Thai law firm based in central Bangkok. Mr. Somphob Rodboon, an acclaimed expert in business law and litigation in Thailand, founded ILAWASIA in April 2011. A visionary Managing Partner, he expanded the firm's operation into Myanmar through acquisition of an experienced and respected local law firm in June 2018, with …
View Profile...
Legal Market Overview
Although Myanmar is a promising market for the international community, investor confidence and overall international appetite has been impacted significantly following the 2017 crackdown by Myanmar's military on Rohingya Muslims, causing 730,000 to flee from the Buddhist-majority country to neighbouring Bangladesh. In November 2019, the Rohingya crisis regained prominence in the consciousness of the international community after The Gambia filed suit against Myanmar at the International Court of Justice at the Hague; the filing asks for an injunction to stop 'atrocities and genocide against [Myanmar's] own Rohingya people'.
A strategically important market both geographically and economically, Myanmar's population seems to have been on the cusp of developing sophisticated consumer markets for several years, though firms report that growth has been slower than firms might have expected five or ten years ago, the market stifled as it is by persistent political troubles.
To counter the international community's trepidation toward Myanmar, the government has announced a five-year modernisation plan, which seeks to develop segments of the country's consumer market and update Myanmar's foreign investment laws. On this front there were two notable developments in 2019: first, the government has begun issuing licences to foreign life insurance companies for the provision of individual life insurance; and second, trading regulations have been liberalised for foreign companies, which allows those companies to participate more freely in retail selling and distribution within Myanmar.
China is one investor that has stayed the course in Myanmar where other investors have been hesitant. China is by far the largest source of international investment into Myanmar, and even those figures may be slightly understated as much of the money coming from Singapore and Hong Kong is really Chinese money in disguise. Thailand, Japan, and South Korea have also remained relatively active in the country. Myanmar has of course benefited from China's infrastructure ambitions throughout the region, however, even in the projects space the market has not again seen quite the level of optimism that followed the Myingyan power project a few years ago.
International firms and large regional firms have expected to see commercial success in Myanmar for some time, and some have maintained an on-the-ground presence in Myanmar, while other firms service the market from their offices throughout the region. Firms with particular strengths on the ground include DFDL Legal & Tax, Allen & Gledhill (Myanmar) Co., Ltd, VDB Loi, and Rajah & Tann NK Legal Myanmar Company Limited. Mayer Brown, Norton Rose Fulbright and Allen & Overy Ltd all have strong Myanmar-facing practices from their regional offices, although A&O also has an office in Yangon staffed primarily by Burmese lawyers, which is used for due diligence, and client and government relationships.