Doing Business in...
Lebanon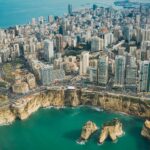 Contributed by Abou Jaoude & Associates Law Firm
Read More...
Legal Market Overview
2020 was a particularly hard year for Lebanon due to several social and economic hardships coinciding with the global pandemic and the devastating explosion in the Port of Beirut in August 2020.
In combination, these events further exacerbated the already pre-existing economic crisis; the Lebanese pound had been devalued to over 70% of its value since the summer of 2019. The black market exchange rate for US Dollars has since led to a severe US Dollar shortage. The reaction of national banks to the crisis is controversial, as it has led to tough restrictions on dollar withdrawals and commercial banks regularly refuse the transfer of money abroad.
For lawyers in Lebanon, this situation has led to a shift in their work as they reacted to clients' changing needs. These include guiding clients through the various new banking laws and regulations, assisting with hybrid cross-border banking facilities and refinancing transactions, group restructurings, and cross-border issues between foreign banks and the Lebanese Government.
Much of the commercial, corporate and M&A work has been linked to complex transactions intrinsically connected to the impact of the crisis, often in relation to the production of foodstuffs and  pharmaceutical products. Firms are also advising international clients on how best to continue doing business in the country and renegotiating commercial contracts that take currency fluctuations into account. As more entities reached out to foreign investors for financing, this has generated private equity and venture capital work for law firms. As is often the case in a financial crisis, investment in the real estate sector is relatively high and there is an up tick in  litigation/dispute resolution. Big infrastructure projects and construction however is halting for lack of funding.
Firms in Lebanon are turning more and more to international work. The key names in the market are Abou Jaoude & Associates Law Firm, Alem & Associates and Badri and Salim El Meouchi LLP, El-Aref International Law Office, Obeid Law Firm  and El-Khoury & Partners Legal Counsel (EKP).