Doing Business in...Iran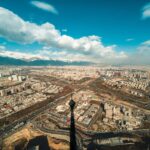 Introduction. Iran is situated at the geographic nexus of the Middle East, Levant, Russia, Central Asia and Indian subcontinent. It connects the Caspian Sea and the Persian Gulf, and lies on the ancient and modern route from the Mediterranean to the subcontinent and China. It shares land borders with Iraq, Turkey, Armenia, Azerbaijan, Turkmenistan, Afghanistan …
Contributed by Sabeti & Khatami
Read More...
Firms in the Spotlight...

Hatami & Associates International Law Firm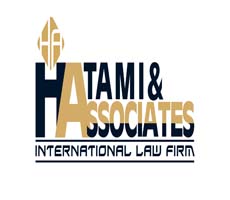 Hatami and Associates International Law Firm is a leading global business law firm. International trade, energy and foreign investment form the core of its practice. Unrivalled and unparalleled in its client services, Hatami and Associates has, throughout years of outstanding service, developed a long-lasting track record of success with a list of prominent multinationals in …
View Profile...
Legal Market Overview
The reintroduction of sanctions on Iran by the US government was, from a market perspective, the single most consequential event for the Iranian economy and for the nation's legal market in recent years. Following a multinational agreement to lift sanctions in 2015, Western companies, particularly in the energy, manufacturing, infrastructure and technology sectors, sought to enter the formerly isolated market; this resulted in a marked increase in legal work for local lawyers as well as international law firms, which, although they generally have little to no on-the-ground presence in Iran, had been preparing clients for potential opportunities for some time. In particular, Western companies aimed to profit from the Iranian government's initiatives to modernise the country's infrastructure and fulfil political promises concerning the population's socio-economic condition. The government's plans would, in large part, be funded by international investments that were impossible under the previous sanctions regime. Moreover, local Iranian clients reached out to law firms in order to prepare for future investments both domestically and abroad.
Although US President Donald Trump's attitude towards Iran was well known and the reimposition of sanctions was regarded by experts as a realistic possibility, it remained unclear in the first months of President Trump's administration when a policy shift would take place, and even whether one would take place at all. Consequently, when the reimposition of sanctions was announced in April 2018, law firms were forced to react quickly, as clients looked to secure assets and investments with any exposure to the new sanctions regime. This upheaval also increased the number of disputes with local entities, and many international clients have opted to leave the Iranian market entirely. Overall, transaction volume decreased drastically as a result of the renewed sanctions, which has caused enormous challenges, especially for local Iranian law firms.
European nations have pledged to maintain trade relationships with Iran, though the degree of economic integration between the Islamic Republic and certain factions of the West remains an open question. Going forward, international firms are expecting to be called upon to assist European clients with structuring SPVs that would enable companies to maintain certain trade relationships with Iran without violating US sanctions. However, the effectiveness of such vehicles has been called into question, and thus far, there is almost no company willing to test the boundaries of the sanctions regime at the possible expense of losing access to the extremely lucrative US market. At least for now, law firms with activity in Iran must prepare for far less international interest in the Iranian market, which translates to far fewer significant mandates generally.