Firms in the Spotlight...

Chassany Watrelot & Associés (CWA)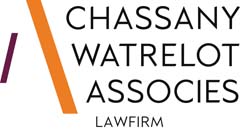 Chassany Watrelot & Associés (CWA) is a law firm exclusively dedicated to employment law and other areas impacting human resources management.
View Profile...
Firms in the Spotlight...

Meridian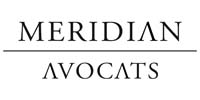 Meridian is a French independent law firm focusing on business law and providing litigation assistance and legal advice to French and international clients.
View Profile...
Legal Market Overview
The French legal business market in 2020
The Covid-19 pandemic has been indiscriminate; its effects have not. While some struggle for survival, others have been spared and the most fortunate even benefit. On this scale, the legal profession falls mostly in the third group.
Like everyone, lawyers had to adjust to a remote working environment, but there was no shortage of work to keep them busy. Surprised and relieved, most Parisian law firms registered solid results. Some did even better.
'2020 was a remarkable year for M&A and private equity; it is unbelievable!', said a partner.
Legal experts specialising in employment, insurance and restructuring law suddenly became indispensable to clients fighting to survive the pandemic. During the first lockdown in early 2020, they advised clients on the implementation of complex operating protocols, including remote working, safety rules and financial aid. 'It was a crazy year', commented a top restructuring partner. Even real estate lawyers performed well despite the disruption to the property market. 'Law firms are incredibly resilient', summed up a managing partner at a global law firm, looking back at 2020.
Still, many firms took stringent measures, lowering partner remuneration and freezing new associate hires. Others, encouraged by their resilience, did not shy away from promoting and hiring new partners and teams as initially planned. For the most confident, this was the right time to grow further: 'We will recruit and invest more in other legal fields', said one determined managing partner of a major international firm.
Lawyers adjusted quickly to remote working and in that sense, Covid-19 might have accelerated the French legal profession's digital transformation. This is particularly telling in the case of the litigation practices. During the first lockdown, courts and tribunals closed their doors and trials were adjourned. The French judiciary system appeared to be stuck in ancient times. 'French criminal litigators were still using faxes!', confided one partner. By the time of the second lockdown in October, the judiciary system seemed to have entered the modern era. Tribunals remained open and French litigators had some of their busiest times.
Besides digital tools, law firms and their clients also have the government to thank for shielding them from the pandemic's economic effects. President Macron committed to support companies and their employees, 'whatever the cost'.
That cost has been extraordinary. One of the main financial assistance schemes consisted of €300bn in state-guaranteed loans, called PGE. Companies received huge amounts in PGE loans. Renault borrowed €5bn PGE; Air France-KLM received €4bn. Other emergency funds provided financial help to the most affected industries, such as culture, tourism, hospitality and aviation – with the latter awarded €15bn in state sponsored aid.
As a result, the impact on employment and restructuring was not as bad as expected. To the surprise of many, the number of companies facing bankruptcy proceedings in 2020 fell by 30% compared to 2019. Employment lawyers did not have to conduct as many large-scale downsizing plans directly linked to Covid-19 as they had imagined they would. Their bigger cases related to companies that were already in bad shape and in several instances the pandemic even saved them temporarily by providing financial help that they would not have otherwise received.
For many, PGEs and other government assistance schemes are, however, only delaying the inevitable. The French Economic Observatory (OFCE), a major independent and publicly-funded research centre, estimated that the French economy experienced a €191bn loss and that its GDP shrunk by 9.5% in 2020, 'a loss of a scale never seen since World War II'.
2021 could see a return to normality, although many fear that another year of enormous challenges lies ahead. 'It feels like we are now at this strange time when the sea has retired completely and we are anxiously waiting for the tsunami to hit', said an insolvency partner at the end of 2020. In terms of legal business, this surely means another busy year ahead, especially for restructuring and employment lawyers, but also for other growing areas such as regulatory, compliance, ethics and investigations.
An M&A partner at a major international law firm commented that Covid-19 has acted as 'an accelerator of current major trends characterised by greater state involvement and regulation'. He added: 'Now in these new times, we can no longer just do traditional M&A work; we have to help companies justify their M&A projects to the public authorities. Nothing is easy and can be taken for granted. It is the end of routine work.'
The French state is a shareholder in many of the country's leading companies and has always been very involved in M&A transactions, most recently in the Veolia-Suez takeover battle. In line with the shift to protectionism around the world, the French state has gained greater power to intervene in the nation's economy through 'foreign investment authorisation' (IEF) which is necessary for an international entity to invest in a French company. Initially intended for a small number of strategic industries, such as energy and defence, the IEF requirement was extended to other sectors in 2019. Since then, France's economy minister Bruno Le Maire blocked several transactions using that governmental tool. His most controversial move came in early 2021 when he vetoed Canadian company Couche Tard's bid for Carrefour; France's leading retail brand and the nation's top private sector employer, on the grounds that food supply was a strategic sector. Many saw Le Maire's stand as a new milestone in state intervention. Some described it as a step towards a state-controlled economy. Public affairs and regulation were already areas of focus for law firms before Covid-19 hit, but it is easy to see how, in that context, the pandemic might take those emerging business law practices to another level.
In addition to the state's growing intervention in the economy, companies are also contending with social and environmental issues. For a prominent lawyer, ethics and social responsibility, long governed by 'soft law' guidelines, are becoming 'hard law' requirements, enforceable before courts. The enactment of the 2017 Duty of Vigilance law and the 2018 Sapin II anti-corruption compliance law introduced this new approach in France by creating new standards of transparency and accountability. And the trend has not stopped since. In 2020 the government announced that a new type of crime against the environment called ecocide ('délit d'écocide') is soon to be introduced into the legal corpus.
For lawyers, the business and political world is entering a new era of increased regulation and enforcement. The first climate-change litigation against companies and governmental entities was launched in France in 2020 by NGOs and local public entities. For the first time in France, the state was held responsible in early 2021 for climate inaction by an administrative court.
Corruption and money laundering investigations also regularly make headlines. Several leading companies have been fined unprecedented amounts: UBS received a record €3.7bn fine in 2019 for tax fraud, while Airbus agreed to pay the French authorities a €2.1bn settlement fine (CJIP) in 2020 relating to multiple corruption accusations.
Politicians have not escaped attention either and 2020 was rich in high-profile trials, prosecutions and jail sentences. 2021 should follow in the same vein. Several outstanding cases involve former President Nicolas Sarkozy and his circle. In autumn 2020, Sarkozy and his lawyer Thierry Herzog were both tried for corruption in the so-called 'affaire des écoutes'. Sarkozy became the first former French President to receive a (firm) jail sentence after a first instance  judgment rendered in March 2021 convicted him alongside his lawyer. Both have appealed the judgment. Sarkozy's trial for illegally financing his 2012 presidential campaign is also due to start in March 2021.
Sarkozy's former Prime Minister François Fillon and his wife received prison sentences for misappropriation of public funds, complicity and concealment in June 2020 and then appealed the sentence with the re-trial expected for 2021.
The Karachi affaire, a high-profile political corruption case relating to the financing of former Prime Minister Edouard Balladur's 1995 political campaign is also finally coming to an end. Several of Balladur's close advisers, including his former campaign manager and a former minister, were handed severe prison sentences in a trial held in 2020. The trial of Balladur and his former defense minister François Léotard began in January 2021. Balladur was acquitted, but Léotard handed a suspended jail term in early March 2021.
Even the incumbent justice minister, and former white-collar criminal lawyer Eric Dupond-Moretti is facing corruption investigations.
These are just a few examples of how companies, CEOs and politicians are increasingly held liable for their actions in France. While calls for a more transparent and ethical political and business environment seem just and fair, some are already pointing out its excess. For instance, criminal investigations have been launched against current and former members of Macron's government over the political management of the Covid-19 pandemic. For some, the recent blurring between political and criminal liabilities is a dangerous trend, and another sign that human and environmental rights are becoming new major fields of business law.
Main market's moves in 2020 and early 2021:
Market moves were plenty all throughout 2020 and have not slowed down in the first months of 2021 with the creation of a new boutique firm announced almost daily in the legal press.
The most noticeable are the following:
Among the market's main law firms, KPMG Avocats, France stands out as one of the fastest growing players. Launched in 2019, the law firm already ranks among the largest ones, with about 500 lawyers and professionals based in its Paris and regional offices. The full-service tax and legal firm hired extensively since its inception and it is still growing, notably adding further teams in IP/IT and insurance in 2020.
Anglo-Saxon firm Bryan Cave Leighton Paisner LLP also went through rapid expansion, more than doubling its size in 2020. During the first semester of 2020, it hired a team of about 30 lawyers from Franklin, including many key names in tax, M&A, competition and employment law. The second semester of 2020 saw the arrival of a six-lawyer real estate team from CMS, led by the well recognised Pierre Popesco. Early 2021, the firm attracted  Didier Bruère-Dawson from Brown Rudnick LLP  to launch its insolvency practice.
Africa-dedicated firm Asafo & Co., launched in 2019 by Orrick Rambaud Martel's former managing partner Pascal Agboyibor, made several key lateral hires in 2020, adding banking partner Alain Gauvin (ex LPA-CGR avocats), M&A partner Noro-Lanto Ravisy (ex Astaé Partners), tax partner Arnaud de Brosses (ex Arsene) and dispute resolution partner Isabelle Rouche (ex Gide Loyrette Nouel A.A.R.P.I.) to its roster.
Early February 2021, UK firm Addleshaw Goddard opened its doors in Paris, gathering some 20 lawyers, including seven partners who joined from Bryan Cave Leighton Paisner LLP and K&L Gates LLP. Key names include new managing partner Rémy Blain, real estate partner Edouard Vitry, and white-collar crime and investigations expert David Père.
In terms of legal practice areas, insolvency and restructuring made headlines for the third year in a row with the following:
Leading market figure Alexandra Bigot left Willkie Farr & Gallagher LLP to strengthen Latham & Watkins' practice.
Paul Hastings LLP launched its restructuring practice after hiring one of the market's finest experts in Guilhem Bremond, who was also the founding partner of one of France's leading independent boutique Bremond & Associés, disbanded in 2020.
Clifford Chance entirely reshaped its team: Delphine Caramalli  joined from Bremond & Associés to lead the UK firm practice; while former practice head Reinhard Dammann founded new boutique firm Dammann Avocat and former counsel Gilles Podeur  joined Alerion as a partner.
Kristell Cattani, who was one of Bremond & Associés' top partners, went to Taylor Wessing to launch the practice.
Simon Associés hired Emmanuel Drai, formerly practicing at his own firm, while Stéphane Cavet left to launch Chammas & Marcheteau's practice.
Matthieu Barthélemy left De Gaulle Fleurance & Associés to start the insolvency practice at leading real estate firm Fairway A.A.R.P.I..
In early 2021, Jeantet relaunched its practice after hiring Laïd Estelle Laurent   and Bertrand Biette from FIDAL. Bryan Cave Leighton Paisner LLP started its insolvency and restructuring practice after hiring  Didier Bruère-Dawson from Brown Rudnick LLP.
There were also a lot of high-profile moves in the dispute resolution field:
Quinn Emanuel Urquhart & Sullivan, LLP made headlines after it attracted Eric Russo, the first prosecutor in the history of the French financial prosecuting division (PNF) to join a law firm. Russo has been involved in some of France's most recent outstanding cases, including the HSBC tax evasion and Airbus corruption cases. The arrivals of criminal law partners Jean Tamalet at King & Spalding LLP and Félix de Belloy at Hughes Hubbard & Reed LLP were also noticed.
In the field of international arbitration: Shearman & Sterling LLP, the undisputed leader in the field for decades, just lost its elite team after Emmanuel Gaillard and Yas Banifatemi announced their departure in early 2021, along with several of the firm's most promising partners, to set up new international arbitration boutique firm Gaillard Banifatemi Shelbaya Disputes. Leading firm Dechert LLP hired the renowned Claudia Annacker from Cleary Gottlieb Steen & Hamilton; Clyde & Co LLP 's growing arbitration practice was joined by the very solid Hery Ranjeva  and Ivan Urzhumov from Foley Hoag; Squire Patton Boggs launched its Paris arbitration practice after hiring the well recognised Sabrina Aïnouz and Jérôme Lehucher, who joined after a brief stay at DWF (France) AARPI ;
Two recently created dispute resolution and arbitration boutiques are also particularly noticeable: Medici was founded in June 2020 by a quartet of highly promising partners in Marie-Laure Bizeau (ex Derains & Associés), Valence Borgia (ex K&L Gates LLP), Caroline Duclercq (ex Altana) and Delphine Pujos (who had her own practice); Audit Duprey Fekl was created in January 2021 by Mathias Audit, Pierre Duprey and Matthias Fekl.
Other key moves in business law in 2020 and early 2021 include:
In the public law area: leading individual Jean-Luc Champy  left Orrick Rambaud Martel to join White & Case LLP.
In the employment law field: highly regarded boutique firm Vivant Chiss spilt into two entities: Antoine Vivant founded Vivant Avocats with Caroline Merle and Bertrand Castex, while Romain Chiss, Florence Froment-Meurice and Erwan Jaglin created Karman Associés. Hélène Daher, who had joined Vivant Chiss in 2019 for only a brief stay, founded her boutique Daher Avocats several months later.
In the corporate field:  new boutique firm Perchet Rontchevsky & Associes  was launched by high-level M&A and litigation adviser Christophe Perchet (ex Davis Polk & Wardwell LLP), together with law professor Nicolas Rontchevsky and Jean-Christophe Devouge (ex associate at Davis Polk & Wardwell LLP). French corporate firm Bichot & Associés was integrated into Curtis, Mallet-Prevost, Colt & Mosle LLP, while Hogan Lovells (Paris) LLP strengthened its team with the hiring of Matthieu Grollemund and Hélène Parent from Baker McKenzie in January 2021.
In IP/IT law: leading individual Franck Valentin left Altana to join DLA Piper in early 2021.
In the tax area: Jérôme Barré, after 13 years spent at Franklin, co-founded with his team private client boutique Barré et Associés; Renaud Jaune joined Baker McKenzie as senior counsel from  France's anti-corruption Agency (AFA), and Stéphane Chaouat  left Weil, Gotshal & Manges LLP to join litigation firm Quinn Emanuel Urquhart & Sullivan, LLP.
The podium:
The podium of law firms in France consists of the following:
French firms: Bredin Prat, Darrois Villey Maillot Brochier, Gide Loyrette Nouel A.A.R.P.I. – which remains the largest French international law firm with some 550 lawyers spread across 12 offices worldwide –, and De Pardieu Brocas Maffei.
UK firms: Allen & Overy LLP, Clifford Chance, Freshfields Bruckhaus Deringer LLP and Linklaters.
US firms: Cleary Gottlieb Steen & Hamilton – widely regarded as the number one US firm in France –,  Latham & Watkins, Orrick Rambaud Martel, Weil, Gotshal & Manges LLP and White & Case LLP.
Other very strong and well established US and UK firms include: Ashurst LLP, Baker McKenzie, CMS, Dechert LLP, Dentons, DLA Piper, Gibson Dunn, Herbert Smith Freehills LLP, Hogan Lovells (Paris) LLP, Mayer Brown, Paul Hastings LLP, Shearman & Sterling LLP and Willkie Farr & Gallagher LLP.
Other very strong independent French firms include: August Debouzy, BDGS Associés, Peltier Juvigny Marpeau & Associés, Viguié Schmidt & Associés  and Veil Jourde.
Also recommended are: Altana, Archers A.A.R.P.I., AYACHE, BCTG Avocats, Carbonnier Lamaze Rasle, De Gaulle Fleurance & Associés, DS Avocats, Fairway A.A.R.P.I., Franklin, FTMS Avocats, FTPA, Jeantet, LPA-CGR avocats, Lacourte Raquin Tatar and Racine. Many French boutiques also rank among leading firms and are notably found in the arbitration, employment, IP, tax and white-collar crime areas.