Set Profile > 6KBW College Hill > London, England
6KBW College Hill
Offices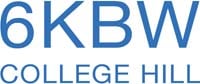 Chambers of Simon Denison QC
6KBW College Hill
21 COLLEGE HILL
LONDON
EC4R 2RP
England
6KBW College Hill > The Legal 500
Rankings
'A powerhouse of criminal advocacy', 6KBW College Hill is well known as 'a premier division prosecution set' with 'first-class counsel', but is also noted for its capabilities in handling defence instructions. Terrorism cases remain prominent in the team's caseload; Duncan Penny QC successfully prosecuted Hashem Abedi, who was convicted of 22 counts of murder in respect of the bombing at the Manchester Arena in 2017. In another matter, Duncan Atkinson QC and Ben Lloyd acted for the Crown Prosecution Service (CPS) in the prosecution of Stephen Waterson and Adrian Hoare following the death of Hoare's three-year-old son from asphyxiation, allegedly due to being crushed by Waterson's car seat; Waterson was convicted of manslaughter, while Hoare received a two-year sentence for child cruelty. Also of note, Alistair Richardson, unled, prosecuted Tristan Morgan, a neo-Nazi who attempted to burn down Exeter Synagogue. Dorian Lovell-Pank QC retired from practice in January 2020.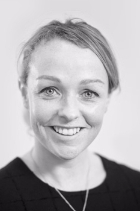 6KBW College Hill's members are adept at prosecuting and defending cases involving SFO investigations, corruption, and international bribery cases. Duncan Penny QC and Simon Ray are acting for Paul Careless, the former executive of Surge Financial, in an SFO investigation following the insolvency of London Capital & Finance in February 2019; Surge Financial marketed bonds for the company, which owed £237m to over 11,000 investors at the time of its collapse.
Extradition cases form a core area of 6KBW College Hill's expertise, while the set also reports growth in instructions pertaining to international crime. Of recent note, the 'formidable' Ben Lloyd is acting as junior counsel for Banmeet Singh in a request for Singh's extradition back to the USA concerning charges of an alleged conspiracy to import drugs into the country via a dark web network. Meanwhile, 'calm, measured and knowledgeable' Adam Payter is advising Shane Looker, a British citizen, on his proposed extradition from Spain to Thailand for the alleged murder of a sex worker. A 'titan of the criminal bar', David Perry QC  is, for some, the number one choice for the most difficult legal challenges.
Ranked: Tier 2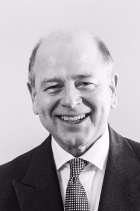 David Perry QC
-
6KBW College Hill
'
A titan of the criminal bar. A velvet-smooth advocate, with the attention to detail of a forensic scientist. Endowed with a contagious positive spirit with clients and team.
'
Ranked: Tier 2
6KBW College Hill's members' caseloads include unexplained wealth orders (UWOs), confiscation proceedings, restraint orders and account freezing orders (AFOs). In one example of recent work, Paul Jarvis is acting in R v David and Susan Stansbury, where a husband and wife were convicted of failing to comply with an enforcement notice to tear down an illegally built block of residential flats. The couple had earned over £315,000 in rent payments, which are now subject to confiscation proceedings.
Jonathan Hall QC
-
6KBW College Hill
'
A powerful and skilled advocate, and an excellent tactician, he deserves his place as one of the most in-demand silks for POCA work. He has a wealth of experience in the area – particular working for the government and government agencies – and has a sixth sense for which arguments will go down well with the Court. He is an absolute pleasure to work with.
'
Ranked: Tier 2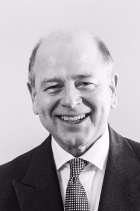 Ranked: Tier 3
Ranked: Tier 3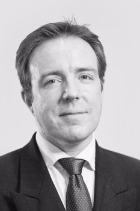 Ranked: Tier 3
'Stellar chambers' 6KBW College Hill is 'full of experts on financial crime cases'; it has 'many brilliant lawyers with a great range of experience and who judges have the highest regard for'. Money laundering cases, MTIC and VAT frauds, Ponzi schemes, and investment fraud schemes feature in members' workloads. The set has established strength in handling prosecution work, however, the 'always client-friendly' team is also adept at handling defence instructions.
6KBW College Hill
covers the full spectrum of criminal defence work, including business and regulatory crime, international crime and extradition, and asset forfeiture, but especially general crime where it is a market leader.
Testimonials
Clerks:
Andrew Barnes is a legend. He works to meet my high standards and avoids over commiting barristers to too may cases which prevents diary claises which can cause sudden changes in counsel which he understands can be very disruptive. He communicates very well and is a pleasure to work with.
Andrew the Senior Clerk is one of the most friendly and approachable senior clerks at the bar.
Brilliant. Just brilliant. If there is something that can be done, they do it. If there is something that can't be done, they still do it. Mark Essex stands out as being very easy to deal with and wants to be helpful and deliver the best outcome. A solicitor's dream.
Excellent approach to diarising, listing and clerking generally with an understanding of solicitor and client needs.
Richard is always keen to understand my firm's practice, general development and long-term goals. He has been able to provide carefully thought out recommendations of Counsel who are ideal for any given case. I have been able to establish very good professional relationships with those individuals since.
6 KBW College Hill prides itself on excellent quality work but they will still go that extra mile to look after their clients for all matters.
Richard always goes above and beyond from responding to requests instantaneously and managing client expectations so far as Counsel and negotiating fee structures are concerned. He is extremely personable, dealing with matters professionally whilst maintaining great good humour.
Elizabeth Miller's levels of efficiency are formidable. She is able to head off any problem many days in advance. Nothing is too much trouble. She is admired and considered to be a true asset to 6KBW College Hill.
One of 6KBW's greatest strengths is its clerk's room – Andrew Barnes is at the top of his game, he is commercially sensitive and has always available.
Richard Summerscales is a consummate professional, bringing Counsel-like qualities to the clerks room. Polite and endearing, without being sycophantic, and super-responsive. Having been in the business for over twenty years now, this makes a refreshing change.
Richard Summerscales is a great clerk and always easy to deal with.
They are first class, particularly Andrew Barnes who is a very experienced operator, and able to meet any need.
Set:
6 KBW remain a powerhouse of criminal advocacy.
6KBW College Hill has remained my 'go-to' set of Chambers for the full spectrum of criminal defence work since early 2016 given the unfluctuating levels of excellent service offered across the board.
6KBW College Hill is a go-to set for POCA work, with a number of very experienced practitioners in the area.
6KBW College Hill is a top-flight set with some significant players at the criminal bar.
6KBW is one of our regular chambers of choice – they have a deep bench of talent at all levels. The 6KBW \"type\" is always client friendly but with real expertise in criminal defence.
6KBW is the leading prosecution set and have some exceptionally talented advocates. Duncan Atkinson QC and Jacob Hallam QC are both first-rate, and Duncan Penny QC has a commanding presence in court together with a very strong intellect.
6KBW remains a heavyweight prosecution set who harbour some wonderful advocates.
A great and very well established set with a huge number of highly regarded barristers. Members continue to appear in the major cases and whilst many mostly prosecute they also have some great defence barristers
A stellar chambers and full of experts on financial crime cases.
Katherine Hardcastle and Miranda Hill are 'go to' counsel for criminal matters.
By far one of the leading sets in the country. Top on crime, financial crime and regulatory. Every one of their barristers is worthy and full of intellectual heavyweights or some of the best jury advocates the country has seen, or in most cases, both.
Great reputation for fraud work and offers a variety of counsel at all levels.
I only use this barrister from this set, however, I always found his clerks to be helpful and accommodating regarding contacting the barrister and have suggested alternative arrangements for hearings if necessary.
Impeccable set offering experience across the board. No job too big or small. Great response times and always willing to help even when they are not covering a case. Chambers seem to have improved on their deficiencies in the past with active and positive recruitment amongst the lower ranks. They have some real academics on board which makes a pleasant change.
More often seen as a 'prosecution set', and are certainly often called on by the CPS for serious and complex extradition work. Generally regarded as particularly bright and hardworking, and who bring a particular style to their written and oral advocacy.
The set has a great reputation based on its good work. It is one of the leading chambers on extradition. Many of their juniors are the next leaders in the field of extradition.
This barristers chambers house some of the best prosecutors at the bar. They include Annabel Darlow and Duncan Atkinson and others. They are by any definition a premier set.
6KBW College Hill >
Set Profile
6KBW College Hill has held a pre-eminent position in criminal and public law for over 70 years and has been at the forefront of the expansion of the criminal law into related areas of civil law.
6KBW maintains its reputation as an outstanding criminal set. It is also particularly well known for cases concerning financial crime, public law, extradition, proceeds of crime, asset forfeiture, inquests and public inquires. Members frequently appear in the Court of Appeal, the Supreme Court and the European Court of Human Rights in cases involving some of the most important and high profile issues.
Crime: 6KBW College Hill is universally acknowledged as one of the leading sets in the field. In recent years 6KBW's work has included: The trial of the killers of Stephen Lawrence and the ensuing review which led to the undercover policing inquiry, the 21/7 and airline bomb plots, the Millie Dowler murder trial; the 'phone hacking' trials, Marine A, Rolf Harris, advisory work arising from the Hillsborough inquest and the Parsons Green bombing. In the past year alone, members have appeared in 113 cases in the Court of Appeal (Criminal Division), 76 in the Administrative Court and 2 in the Supreme Court..
Corporate & Financial Crime: 6KBW's strength in handling serious and complex financial crime is longstanding. Members of Chambers have acted in all the landmark financial crime cases of the last 20 years: Rolls-Royce, BAE Systems, Mabey & Johnson, Polly Peck, British Airways price fixing, Tchenguiz, Adoboli, Blue Arrow, Olympus and Hewlett Packard. 6KBW's members have been instructed to defend and prosecute corporates and individuals in the SFO's largest and most high-profile 'blockbuster' investigations including: Rolls-Royce, Barclays, GSK, Tesco, Alstom, Libor / Euribor, Soma Oil, Unaoil, ENRC, McKenzie v SFO, Tata Steel, Quindell Plc, G4S and Serco investigations.
Administrative & Public Law: 6KBW has a strong public law presence and leads the field in cases concerning national security; policing; prisons and prosecutorial decisions. Recent cases include: Ibrahim, Mohammed, Omar & Abdurahman v UK (ECtHR: Article 6 challenge by the 21/7 bombers), Beghal v DPP (Supreme Court: challenge to police terrorism powers), S1 and Ors v Home Secretary (Court of Appeal: leading case on ECtHR extraterritoriality in nationality deprivation decisions) and R (Soma Oil) v SFO (High Court: challenging prosecutorial decision making).
Extradition: Members are regularly instructed in leading extradition cases in the Supreme Court and the European Court of Human Rights, including in the most-often cited authority: HH v Deputy Prosecutor of the Italian Republic, Genoa. 6KBW has been instructed in high-profile extradition litigation including the Rwandan genocide request regarding Dr Celestin Mutabaruka. 6KBW continues to be the first choice for advisory work in extradition cases involving financial crime. Members' first-class knowledge of both extradition and broader European criminal law is an asset to its clients.
International: Members regularly provide advice and representation to governments, corporates and individuals in numerous jurisdictions around the world. Chambers' work has included: The trial of Donald Tsang, former Chief Executive of Hong Kong, the trial of the Kwok Brothers (Hong Kong) and the trial of McKeeva Bush, former President of the Cayman Islands. Members are also frequently instructed in appeals to the Privy Council.
Inquests & Public Inquiries: Members have had a long association with high-profile inquests, including the inquests into the deaths of Princess Diana, Jean Charles de Menezes and Alexander Litvinenko. Members have also acted in the Tunisia and Deepcut inquests. Chambers has a strong presence in public inquiry work, assisting in the Undercover Policing Inquiry, Al-Sweady, Leveson, Grenfell Tower, London Bridge, Westminster Bridge and the Independent Inquiry into Child Sexual Abuse.
POCA & Asset Forfeiture: In this area, Chambers has acted in most of the Supreme Court cases of the last decade. Recent work includes: Ahmad (2014), Eastenders (2014), GH (2015), Guraj (2016), and McCormick (2016). Members currently act in multi-million pound restraint and forfeiture applications, including requests from many foreign jurisdictions. Where judicial review involves a POCA element, Chambers is the obvious choice (recently involved in Krager, Necip, Takkar v MoJ, E v HMP Hatfield; Emu). Chambers' involvement in civil recovery in-cludes: Azam, O'Docherty, Hymans, Agidi, Surin and Abacha.
Main Contacts
| Department | Name | Email | Telephone |
| --- | --- | --- | --- |
| Members of Chambers | DENISON QC, Simon | | |
| Members of Chambers | CURTIS QC, James | | |
| Members of Chambers | LOVELL-PANK QC, Dorian | | |
| Members of Chambers | RYDER QC, John | | |
| Members of Chambers | WASS QC, Sasha | | |
| Members of Chambers | PERRY QC, David | | |
| Members of Chambers | JAFFERJEE QC, Aftab | | |
| Members of Chambers | PENNY QC, Duncan | | |
| Members of Chambers | WHITEHOUSE QC, Sarah | | |
| Members of Chambers | HALL QC, Jonathan | | |
| Members of Chambers | BADENOCH QC, Tony | | |
| Members of Chambers | DARLOW QC, Annabel | | |
| Members of Chambers | ATKINSON QC, Duncan | | |
| Members of Chambers | PATTERSON QC, Gareth | | |
| Members of Chambers | HALLAM QC, Jacob | | |
| Members of Chambers | MABLY QC, Louis | | |
| Members of Chambers | BOWYER, Martyn | | |
| Members of Chambers | CRAY, Timothy | | |
| Members of Chambers | EZEKIEL, Adina | | |
| Members of Chambers | HILL, Miranda | | |
| Members of Chambers | WEEKES, Mark | | |
| Members of Chambers | WILKINSON, Kate | | |
| Members of Chambers | SCHUTZER-WEISSMANN, Esther | | |
| Members of Chambers | MORGAN, Alison | | |
| Members of Chambers | RAY, Simon | | |
| Members of Chambers | CUMBERLAND, Melanie | | |
| Members of Chambers | CHALK, Alex | | |
| Members of Chambers | JARVIS, Paul | | |
| Members of Chambers | WEAVER, Brett | | |
| Members of Chambers | RATLIFF, Peter | | |
| Members of Chambers | LLOYD, Ben | | |
| Members of Chambers | DAVIDSON, Rosemary | | |
| Members of Chambers | AILES, Victoria | | |
| Members of Chambers | HAYS, William | | |
| Members of Chambers | BISGROVE, Michael | | |
| Members of Chambers | RICHARDSON, Alistair | | |
| Members of Chambers | PAWSON-POUNDS, Dan | | |
| Members of Chambers | ORGAN, Lucy | | |
| Members of Chambers | PAYTER, Adam | | |
| Members of Chambers | EVANS, Richard | | |
| Members of Chambers | HUMPHERSON, Paul | | |
| Members of Chambers | HARDCASTLE, Katherine | | |
| Members of Chambers | EARIS, Rosalind | | |
| Members of Chambers | ALEXANDER, Fiona | | |
| Members of Chambers | WILLIAMS, Tom | | |
| Members of Chambers | ZAIDI, Mohsin | | |
| Members of Chambers | SINHA, Sahil | | |
Barrister Profiles
| Photo | Name | Position | Profile |
| --- | --- | --- | --- |
| | Victoria Ailes | Victoria acts in criminal, public law and human rights matters. Her practice… | View Profile |
| | Duncan Atkinson QC | Duncan has appeared as Leading, Sole andJunior Counsel in numerous homicide cases,… | View Profile |
| | Tony Badenoch QC | Appointed Queen's Counsel in 2014. Tony undertakes the full range of criminal… | View Profile |
| | Michael Bisgrove | Michael is a skilful and dedicated advocate, with a compelling attention to… | View Profile |
| | Martyn Bowyer | Martyn offers 36 years' experience at the Criminal Bar in the full… | View Profile |
| | Alex Chalk | Alex has established a reputation as a first-class practitioner, prosecuting and defending… | View Profile |
| | Timothy Cray | Timothy practises at the highest level of criminal litigation and is regularly… | View Profile |
| | Melanie Cumberland | Melanie has been appointed to the Attorney General's A Panel of Counsel… | View Profile |
| | James Curtis QC | James has specialised throughout his career in serious and complex crime: the… | View Profile |
| | Annabel Darlow QC | Appointed Silk in 2015. Annabel is a highly regarded and sought after… | View Profile |
| | Rosemary Davidson | Rosemary is a highly experienced junior practicing in the fields of public… | View Profile |
| | Simon Denison QC | Simon Denison QC has acted in many high profile, multi-handed and / or complex… | View Profile |
| | Alex Du Sautoy | | View Profile |
| | Rosalind Earis | Rosalind acts in a range of practice areas including general crime, financial… | View Profile |
| | Richard Evans | Richard has a broad practice with particular emphasis on extradition and public… | View Profile |
| | Jonathan Hall QC | Appointed Queens' Counsel in 2014, Jonathan has a wealth of experience handling… | View Profile |
| | Jacob Hallam QC | Jake is recognised as an expert in the conduct of substantial high-profile… | View Profile |
| | Katherine Hardcastle | Katherine has an exceptionally strong junior practice in corporate and financial crime. … | View Profile |
| | Lyndon Harris | | View Profile |
| | William Hays | Will's main practice arises at the interface of public and criminal law.… | View Profile |
| | Miranda Hill | Miranda has a wide range of experience as a criminal practitioner. Specialising… | View Profile |
| | Paul Humpherson | aul's practice incorporates both courtroom advocacy in the Crown Court and Court… | View Profile |
| | Aftab Jafferjee QC | When appointed Junior Treasury Counsel in 1997, Aftab became the first member… | View Profile |
| | Paul Jarvis | Paul is a first-rate advocate with a thriving practice as both a… | View Profile |
| | Karl Laird | Karl became a Member of Chambers in October 2019 following the successful… | View Profile |
| | Ben Lloyd | Ben is a highly experienced Junior who practises in all aspects of… | View Profile |
| | Dorian Lovell-Pank QC | Dorian has been Queen's Counsel in England and Wales since 1993 and… | View Profile |
| | Louis Mably | Louis is one of the most in-demand juniors at the criminal bar.… | View Profile |
| | Ailsa McKeon | | View Profile |
| | Alison Morgan | lison acted as Junior Counsel for the Prosecution in the trial of… | View Profile |
| | Lucy Organ | Lucy is a criminal practitioner with expertise of prosecuting and defending cases… | View Profile |
| | Gareth Patterson QC | Gareth has extensive experience of heavy criminal litigation, his cases having included… | View Profile |
| | Dan Pawson-Pounds | Dan has wide experience in all aspects of criminal law, quasi-criminal regulatory… | View Profile |
| | Adam Payter | Adam is much in demand the fields of complex criminal litigation, investigations,… | View Profile |
| | Duncan Penny QC | Duncan's expertise covers corruption, high-end commercial and banking fraud cases and cartel… | View Profile |
| | David Perry QC | Described as a 'phenomenally impressive' silk who is 'consistently viewed by peers… | View Profile |
| | Peter Ratliff | Peter is a highly regarded and sought after practitioner with a busy… | View Profile |
| | Simon Ray | Simon has extensive expertise in serious and complex criminal litigation, both as… | View Profile |
| | Alistair Richardson | Alistair is a highly regarded and sought after practitioner with a busy… | View Profile |
| | John Ryder QC | John is acknowledged by his peers as an advocate of outstanding ability and… | View Profile |
| | Esther Schutzer-Weissmann | Esther is regularly instructed to prosecute and defend in the Crown Court… | View Profile |
| | Vincent Scully | | View Profile |
| | Sahil Sinha | Sahil prosecutes and defends in a range of criminal matters. He has… | View Profile |
| | Sasha Wass QC | Sasha Wass has over 39 years' experience at the Criminal Bar. She… | View Profile |
| | Brett Weaver | Brett is an experienced advocate who defends and prosecutes in a wide… | View Profile |
| | Sarah Whitehouse QC | Sarah was appointed Queen's Counsel and Senior Treasury Counsel in 2014. She… | View Profile |
| | Kate Wilkinson | Kate is a highly regarded criminal advocate with experience in all areas… | View Profile |
| | Tom Williams | Tom accepts instructions across the range of Chambers' practice areas including crime… | View Profile |
| | Mohsin Zaidi | Mohsin accepts instructions in all of Chambers' areas of practice but his… | View Profile |
Top Tier Set Rankings
Set Rankings