Set Profile > Exchange Chambers > Leeds, England
Exchange Chambers
Offices

Chambers of Bill Braithwaite QC
Exchange Chambers
OXFORD HOUSE, OXFORD ROW
LEEDS
LS1 3BE
England
Exchange Chambers > The Legal 500
Rankings
'A very strong set for commercial work with a wide range of specialist and experienced counsel and lots of strength in depth', Exchange Chambers is  'brilliant with very capable juniors and a "can-do" attitude from commercial litigation counsel across a broad range of spectrums'. Mark Cawson QC, leading Carly Sandbach, is part of the counsel team instructed in Municipio De Mariana v BHP Group Plc and BHP Group Ltd, a claim by over 200,000 claimants seeking compensation with regard to the collapse of the Fundao Dam in Brazil in 2015. At the junior end, David Went is a specialist competition law practitioner, with instructing solicitors noting that his background as a former partner at Sidley Austin means 'he understands what clients are looking for and gives pragmatic advice'. Similarly, as a former solicitor Stephen Connolly 'has the benefit of being more pragmatic than most barristers and is, therefore, able to be commercial in his approach which is often what the client is needing/wanting'.
Mark Cawson QC
-
Exchange Chambers
'
He has mastery of detail, penetrating perception of key threads in a morass of evidence, excellent command of law and practice, ability to convey complex issues to clients, prudent and solid judgement and assessment of the risks in a case.
'
Ranked: Tier 1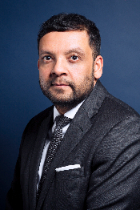 David Mohyuddin QC
-
Exchange Chambers
'
Good communicator; client friendly; practical; gets to the core issues quickly; go-to choice for large cases and has never let me down.
'
Ranked: Tier 1
'Top set in the North West', Exchange Chambers has 'excellent strength in depth' in the fields of company and insolvency law. In recent instructions of note, Mark Cawson QC has been acting for defendant directors in respect of £5m-plus claim for damages for breach of fiduciary duty brought by the liquidators of a company in liquidation. He also led Ian Tucker in acting for creditor and preferential shareholder on a successful application for an administration order, the purpose of which was to enable a conspiracy claim, potentially in excess of £100m, to be pursued against another former director and secured creditor. Also at the junior end, Carly Sandbach appeared in Keyworker Homes (North West) Limited, a landmark High Court decision on the ability of directors/companies to appoint administrators out of court and out of hours.
Mark Cawson QC
-
Exchange Chambers
'
He is a determined advocate who is not thrown by anything that the other side might raise. Calm bright and authoritative. Commands respect from the Judges. Good team player and safe and reliable pair if hands.
'
Ranked: Tier 1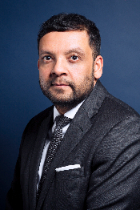 David Mohyuddin QC
-
Exchange Chambers
'
David is a pleasure to work with. He quickly gets to the heart of complex issues and provides sound and clear strategic advice. He is also a reassuringly thorough and tenacious advocate.
'
Ranked: Tier 1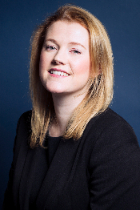 Carly Sandbach
-
Exchange Chambers
'
Carly is a very strong advocate who is also technically excellent and provides concise, clear and commercially sensible advice.
'
Ranked: Tier 1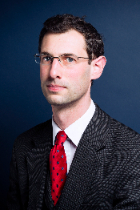 Ranked: Tier 2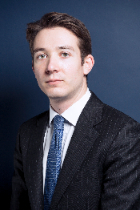 Ian Tucker
-
Exchange Chambers
'
Supremely intelligent. Very quick to absorb the relevant facts and provide clear, authoritative advice at a level perhaps beyond his year of call. Very easy to work with - deals with instructions quickly and efficiently.
'
Ranked: Tier 2
'A top-drawer set across three Northern cities', Exchange Chambers has 'great strength across the entire range of criminal matters, from junior juniors to heavyweight silks'. Gordon Cole QC prosecuted a former associate vice-president at Barclays who killed with his wife with a crow-bar and was convicted of murder after attempting to run a loss of control defence. Richard Littler QC defended Reynhard Sinaga, who was convicted of 48 rapes of men and described by the CPS as the 'most prolific rapist in British legal history'. Charlotte Kenny represented a single mother who was acquitted of charges concerning the alleged supply of methamphetamine through the darkweb, in a case that involved complex issues of shipping record and bitcoin evidence.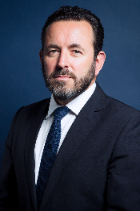 Mark Rhind QC
-
Exchange Chambers
'
He is forthright and realistic which client and solicitors really do appreciate, yet at the same time he instills confidence and really fights for his clients.
'
The
'highly intelligent'
Bill Braithwaite QC
 is an experienced member of the large personal injury team at
Exchange Chambers
, and is regularly instructed in high-value claims compensation for catastrophically injured claimants. The team, which has strength in depth at all levels, handles high-value, complex cases involving injuries of the utmost severity, fatal accidents, industrial disease, and severe brain and catastrophic spinal cord injuries. Also among the set's silks, the
'pragmatic and considered'
Gerard Martin QC
specialises in brain injury and spinal injury cases for adults and children, and
Louis Browne QC
 is noted by one client for his 'e
xcellent interpersonal skills'
and has
particular experience of pain syndrome and related claims. At the junior end, 
Laura Gooding
 '
provides an approachable and prompt service with clear, understandable advice';
Christopher Barnes
 is considered to be '
a QC in waiting
' and has a specialism in military claims for claimants, while 
Catherine Knowles
 is regularly instructed to act on behalf of government departments for injuries to service personnel, often with the claims involving substantial claims for future loss of earnings and pension.
'A leading set, which boasts a wealth of talent, efficient clerks, and all-round high standards', Exchange Chambers is home to John Jones QC who represents employers, companies, directors, individuals, and private bodies on all aspects of health and safety enforcement. He has recently been involved in several health and safety prosecutions and manslaughter trials following fatalities in the workplace. At the junior end, clients remark that Michael Lavery's greatest quality is his 'ability to put clients at ease in extremely stressful situations', while the 'tactically astute' Ian Whitehurst 'applies vast experience to offer pragmatic solutions and is excellent with clients'. Whitehurst is instructed by private individuals, national companies, local authorities, quangos, and leading law firms to advise and represent across a myriad of regulatory matters.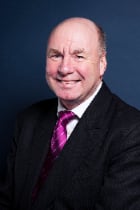 John Jones QC
-
Exchange Chambers
'
Has the ability to lead a team whilst listening to instructions given. Excellent with clients. Extremely hard working, an effective advocate who is also lucid in his written submissions.
'
Ranked: Tier 1
Michael Lavery
-
Exchange Chambers
'
He is excellent with attention to detail, very methodical, approachable and hands on. Very good with clients, down to earth and gives pragmatic and honest advice even in difficult situations. Always ready for trials, organised and builds good Solicitor-Counsel relationships.
'
Ranked: Tier 2
Ian Whitehurst
-
Exchange Chambers
'
He is at the very top of his profession and his knowledge is a valuable part of the team and is a tactical and astute thinker, always thinking a couple of steps ahead whilst never taking his eye of the big picture. He is excellent with clients who are won over by his down to earth manner. He always finds an angle that the prosecution has missed.
'
Ranked: Tier 2
A 'strong set', Exchange Chambers has a number of specialists available for Chancery and tax disputes, and instructing solicitors praise the training offered by the set which is described as 'first class and highly relevant'. At the senior end, Mark Cawson QC and David Mohyuddin QC are go-to names for a range of Chancery and commercial disputes. In the tax arena, Scott Redpath is instructed in tax disputes and planning involving companies, employment, incentives, national insurance, pensions, share schemes, trusts and estates, residence, domicile, indirect tax, VAT, IPT, and duties; George Rowell has experience of tax disputes involving penalties, avoidance schemes, VAT, inheritance tax, capital gains tax, and employment-related taxes.
Mark Cawson QC
-
Exchange Chambers
'
Very detailed in his approach, completely cool and calm at all times and always makes the client assured. Mark always instills confidence in the client and our team when he is involved and he is an utterly excellent advocate. His ability to deal with and understand very complex matters always impresses.
'
Ranked: Tier 1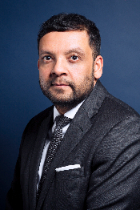 Ranked: Tier 2
The 'outstanding' Exchange Chambers has 'a strong breadth of experienced clinical negligence counsel'. The team has expertise across all areas of clinical negligence work, and its silks are regularly at the forefront of important and complex cases, acting for a range of private and publicly-funded claimants, and its defendant clients include hospitals, NHS organisations, medical defence organisations, and insurance bodies. In recent work of note, Gerard Martin QC led Chris Gutteridge in acted for a claimant who had both of their legs amputated below the knee due to a negligent failure to consider a vascular cause for complaints of pain and numbness in their feet; the claim settled for £2.5m. Dr Kevin Naylor is part of the team acting for a claimaint against seven defendants in a wrongful birth claim; the case concerns the birth of twins both of whom suffer from hereditary spastic paraplegia. Other key members of the team include the 'razor-sharp' head of chambers, Bill Braithwaite QC, 'excellent strategist' David Knifton QC, and the 'articulate' Matthew Stockwell.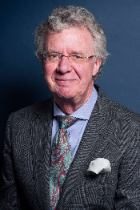 Bill Braithwaite QC
-
Exchange Chambers
'
Bill is highly intelligent,hugely experienced and incredibly skilled as a negotiator. He has a razor sharp mind and those who have been fortunate enough to see him in court will know him as a a formidable advocate. He is a must have Silk for any solicitor who deals with complex high value clinical negligence work.
'
Ranked: Tier 2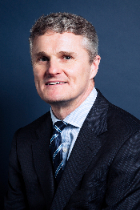 David Knifton QC
-
Exchange Chambers
'
David has great technical knowledge and a keen forensic eye for detail, and his experience sitting as a Judge, places him in an excellent position to advise on the likely approach of the court. David has a relaxed and calm manner which is particularly helpful with claimants. David has always been very accessible which is crucial in litigation, available to provide fast advice and guidance on situations that may arise.
'
Ranked: Tier 2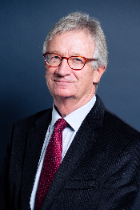 Ranked: Tier 2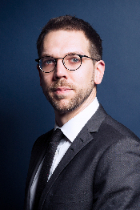 Chris Gutteridge
-
Exchange Chambers
'
Chris is a stand-out junior with skills well beyond his call. He is excellent with lay clients and adopts an understated but no nonsense approach to dealing with complex and high value litigation. Chris has the envied ability to get to the heart of a case fast, and wastes no time in making his sensible and practical advice clear to his instructing solicitors and lay clients alike.
'
Ranked: Tier 2
Dr Kevin Naylor
-
Exchange Chambers
'
Kevin has a sound knowledge of medicine previously working as a doctor and therefore is able to carefully analyse complex medical negligence issues. He is very capable in dealing with complex, high value matters and is strong tactically and in settlement meetings.
'
Ranked: Tier 2
Matthew Stockwell
-
Exchange Chambers
'
He is very responsive and helpful in answering questions. His questioning of experts in conference is very well prepared and thorough. He is very clear with clients.
'
Ranked: Tier 2
An 'excellent chambers' with 'high quality of senior employment counsel', Exchange Chambers is active in a range of matters for all manner of claimants and respondents. An 'unrivalled advocate', Paul Kirtley has substantial experience in the public sector dealing with the police, local authority, NHS and PC trusts in regards to discrimination, public interest disclosure, data protection, freedom of information, and disciplinary issues. In recent instructions of note, the 'tenacious' Ashley Serr, who acts for FTSE 100 companies, SMEs, high-net-worth individuals, and government departments, represented HMRC in a case concerning deductions of wages for training and housing. Meanwhile, 'excellent advocate' Alfred Weiss represented an employee who succeeded in a claim that mandating employees be physically working in an office five days a week was indirectly discriminatory against women.
Ashley Serr
-
Exchange Chambers
'
Ashley has a great ability to get to the heart of the legal issues in a case. He is a tenacious Tribunal advocate with a will to win.
'
Ranked: Tier 1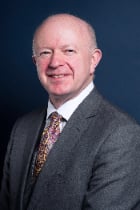 Paul Kirtley
-
Exchange Chambers
'
In my opinion he is an unrivalled advocate and a master of cross-examination. One of, if not the best employment barristers on the circuit. Paul combines a mastery of subject knowledge with a keen sense of commercial awareness and a focus on practical outcomes. He is a favourite of every client and the barrister I would want representing me If ever I needed one.
'
Ranked: Tier 2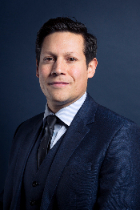 Alfred Weiss
-
Exchange Chambers
'
Alfred is thorough, with an excellent attention to detail. He has an impressive courtroom presence and excellent advocacy skills. He is likeable and easy to work with. Clients really like him and I have had nothing but positive reports on him from them.
'
Ranked: Tier 2
Exchange Chambers specialises in inquests involving Article 2 ECHR matters, taking a multi-discipline approach. Louis Browne QC represents parties in the high-profile Grenfell Tower and Manchester Arena inquiries, acting for a senior commander of the London Fire Brigade and Salford University respectively. He also appeared for the Probation Board at the inquest into the murder of a young man on probation by others also supervised by the board. Sara Sutherland sits as an assistant coroner and advises both bereaved families and health boards throughout the process of an inquest, from advancing submissions to conclusion.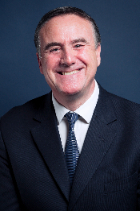 Louis Browne QC
-
Exchange Chambers
'
Very hard working and immensely knowledgeable in his field. He is approachable and easy going with clients. Meticulous attention to detail is apparent in his advocacy and written submissions. A very capable barrister, who is well regarded by his clients and is highly recommended.
'
Ranked: Tier 1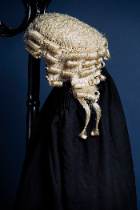 Ranked: Tier 1
Sara Sutherland
-
Exchange Chambers
'
Sara is a knowledgeable and confident lawyer. She is excellent in handling witnesses and is sensitive and empathetic to their needs thus ensuring that she gets the best of them to achieve the best possible and realistic result for her client. She is sensible and grounded in her advice.
'
Ranked: Tier 1
Paul Johnson - Exchange Chambers  Paul Johnson at Exchange Chambers in Manchester is 'excellent at gaining the trust of all parties and very pragmatic and empathetic, which helps see where the settlement is likely to lie and encourage all parties towards it'. Johnson is exclusively focused on mediation work, and has mediated over 800 disputes. Representative work includes disputes involving commercial matters and employment, professional negligence, probate and landlord and tenant issues, along with financial services, banking, construction and sport-related disputes.
'An efficient professional set', Exchange Chambers 'remains a go-to set for professional discipline matters', thanks to having 'a number of counsel with an excellent grasp and in-depth knowledge of the subject matter'. According to some, it is also becoming the North's go-to chambers for police misconduct instructions. 2019 silk Richard Littler QC regularly acts for the Police Federation defending high ranking police officers and he also defends at FA Disciplinary Panels. At the junior level, Jason MacAdam has experience of cases before the General Medical Council, Medical Practitioners Tribunal Service, General Pharmaceutical Council, Health and Care Professions Council, and the Teaching Regulation Agency. Nicholas Walker's practice centres on defending police officers in professional disciplinary cases. He also sits as a Legally Qualified Chair in police misconduct hearings.
Exchange Chambers >
Set Profile
Exchange Chambers is a multidisciplinary progressive northern powerhouse set, with offices in Liverpool, Leeds and Manchester.
The set: Exchange Chambers is a long-established set, formed during World War II in Liverpool.
The set moved to its current Liverpool premises in 1991, which prompted substantial growth in the following years. The set opened chambers in Manchester in 2000 and in Leeds in 2011. With 195 members, it is the third largest chambers in the UK.
It is a multi-disciplinary set, and has practitioners who practise in all major areas of law, with specialists in very niche areas such as construction, competition, data protection, IP, pensions and tax. It is particularly lauded for expertise in insolvency and professional negligence. Our barristers act in cases on a national scale, covering the full breadth of England and Wales.
Exchange Chambers is a progressive, forward-thinking set, recognised for its dynamic approach and strong clerking team, which is described as "innovative and cutting edge".
Exchange is known for having one of the largest criminal departments in the country, with a high number of fraud specialists and more Category 4 prosecutors than any other barristers' chambers. It also has a large number of specialist regulatory practitioners.
Types of work undertaken:
Alternative dispute resolution: Exchange Chambers covers all forms of ADR including arbitration, adjudication, dispute resolution boards, expert determination, early neutral evaluations and mediation.
Commercial: Exchange Chambers is widely acclaimed for its array of commercial and chancery services, including mediation, across a range of sectors and professions. Its members offer significant expertise in commercial litigation, commercial fraud, insolvency, professional negligence, and property, and niche areas such as competition, IP and tax. Several of our barristers have this year been instructed in one of the biggest legal claims ever filed in a British Court: Municipio De Mariana and others v BHP Group. The mining company is being sued for around £5bn by Brazilian victims of the Samarco dam collapse, the worst environmental disaster in Brazil's history that occurred three years ago.
Construction: Barristers at Exchange provide specialist expertise for clients across the full spectrum of the construction industry including all aspects of alternative dispute resolution. The team comprises members with industry specific qualifications such as Charted Quantity Surveyors and a Chartered Builder.
Court of Protection: Our Court of Protection barristers have significant experience in bringing and acting in complex proceedings in relation to the welfare and rights of vulnerable adults and children. We also provide expert advice in relation to property and monetary affairs.
Criminal: The criminal team is one of the largest, most successful teams in the country, with 40 Category 4 Prosecutors and many appointed to specialist CPS panels. The team defends in equal measure, in all types of serious and general crime, financial crime and criminal regulatory work. The financial crime and fraud team act in cases of national and international stature, and are perfectly adept at handling cases where there are crossover aspects.
Data Breach and Privacy: Exchange Chambers have a dedicated team of barristers who specialise in this fast-developing area of law. Our members have significant experience advising both individual claimants and group actions in relation to data breaches, and regularly receive a range of high-profile instructions in this specialist practice area, including "right to be forgotten" claims.
Employment: Exchange Chambers is a distinctive force in the employment field, known for its strength in handling complex and sensitive issues. Five members of the team are appointed to the Attorney General's Panel of Counsel.
Family: The family team provides specialist advice and representation throughout the field of family law. We cover all manner of private and public children law, and financial relief work in equal measure. We are particularly renowned for handling substantial matrimonial finance cases concerning complex assets.
Inquests and inquiries: Exchange Chambers' coronial law barristers have been involved in some of the most significant inquests and public inquiries of recent times. We have particular expertise in inquests which engage ECHR Article 2. A number of the team are currently instructed to review the unused material following the Hillsborough Investigation, and one of our silks is currently representing The Fire Officers' Association at the Grenfell Tower Inquiry.
Local government and social housing: This specialist department is independently acclaimed as "first-class" in the provision of legal services to the legal government and social housing sectors in England and Wales. Exchange has sixteen barristers appointed to the Attorney General's Panel of Counsel for central government work.
Personal injury and clinical negligence: The department covers claimant/defendant personal injury, clinical negligence and industrial disease, as well as a variety of niche matters. They have a proven track record in handling the most severe catastrophic claims on a national level.
Police law: The specialist team has extensive experience of representing police officers facing misconduct proceedings. Their barristers are routinely instructed in sensitive, high profile cases on a national scale. They particularly excel in defending disciplinary proceedings with potential or concurrent criminal proceedings.
Property and planning: Exchange Chambers has renowned expertise with barristers covering commercial, agricultural and residential property and planning matters. Clients range from individual landlords and tenants, to local authorities, large corporations and national property developers.
Public law/Judicial Review: The team is dedicated to ensuring that the interests of individuals, companies and regulated bodies are recognised and protected. Exchange also offers broad experience in judicial review claims before the Administrative Court and a range of courts and tribunals in the UK.
Regulatory: Exchange Chambers has teams dedicated to the full range of regulatory practice areas, including environmental, health and safety, healthcare (predominantly for the GMC), inquests and inquiries, police law, and professional discipline. Barristers draw on their experience from areas such as general crime and public law to bring unrivalled strength and depth.
Restructuring and Insolvency: The nationally reputed team undertakes all manner of personal and corporate insolvency work. Many of barristers have experience of acting in other jurisdictions, including Gibraltar and the Seychelles.
Main Contacts
| Department | Name | Email | Telephone |
| --- | --- | --- | --- |
| Head of Chambers | Bill Braithwaite QC | | |
| Chief Executive | Jonathan I'Anson | | |
| Practice Manager | Neil Wright | | |
| Senior Clerk | Nick Buckley | | |
| Senior Clerk | Ian Spencer | | |
Barrister Profiles
| Photo | Name | Position | Profile |
| --- | --- | --- | --- |
| | Ms Caroline Abraham | Caroline was called to the Bar in 2013. She is an experienced… | View Profile |
| | Ms Sarah Barlow | Sarah has been practising as a barrister for over 20 years and… | View Profile |
| | Ms Holly Betke | Holly is an experienced criminal practitioner. She acts for both the prosecution… | View Profile |
| | Ms Anna Bond | Anna joined Exchange Chambers in February 2021 after completing a criminal pupillage… | View Profile |
| | Mr Kristian Cavanagh | Prior to coming to the Bar, Kristian was a solicitor advocate for… | View Profile |
| | Ms Fiona Clancy | Fiona has a well-established criminal and regulatory practice. She is regularly instructed… | View Profile |
| | Mr Steven Fennell | Steven specialises in commercial, financial and insolvency litigation, professional negligence and regulatory… | View Profile |
| | Mr Eddison Flint | Eddison was called to the Bar in 2015 and became a tenant… | View Profile |
| | Mr Jonathan French | Jonathan has an extensive commercial practice, focusing on asset finance, commercial fraud,… | View Profile |
| | Mr Stephen Grattage | Stephen is a highly experienced criminal barrister, particularly renowned for his fraud… | View Profile |
| | Ms Harriet Hartshorn | Harriet was called to the Bar in 2016. She became a tenant… | View Profile |
| | Mr Andrew Haslam | Andrew is a highly experienced criminal and regulatory barrister with over 28… | View Profile |
| | Ms Frida Hussain | Frida has extensive experience in all areas of criminal work, as a… | View Profile |
| | Mr Nicholas Johnson | Nick specialises in criminal fraud and associated commercial and financial work. He… | View Profile |
| | Mr James Kinsey | James was called to the Bar in 2018 and became a tenant… | View Profile |
| | Mr Paul Kirtley | Paul is a leading civil practitioner on the North Eastern Circuit, his… | View Profile |
| | Ms Susanna Kitzing | Susanna has a broad common law practice encompassing social housing, personal injury… | View Profile |
| | Mr Simon Lewis | Simon practises almost exclusively in employment and commercial law. He frequently represents… | View Profile |
| | Ms Lisa Linklater | Lisa has forged an excellent reputation as a leading junior in Commercial… | View Profile |
| | Mr Pankaj Madan | Pankaj is an experienced personal injury barrister, specialising in high value brain… | View Profile |
| | Mr Alex Menary | Alex is a criminal practitioner, acting on behalf of the prosecution and… | View Profile |
| | Mr Andrew Petterson | Andrew's criminal practice covers the full spectrum of criminal law on behalf… | View Profile |
| | Mr Simon Ross | Simon is an experienced personal injury practitioner. He is dual-qualified and practised as a… | View Profile |
| | Mr Ashley Serr | Ashley is an employment law specialist. He specialises in all aspects of… | View Profile |
| | Mr Sean Smith | Sean, as the former managing partner of a leading criminal law firm… | View Profile |
| | Ms Victoria Smith-Swain | Victoria is a specialist criminal and regulatory advocate. Acting for both the… | View Profile |
| | Mr Chris Tehrani | Chris specialises in all forms of serious crime including murder, manslaughter, serious… | View Profile |
| | Mr Keith Walmsley | Throughout his career, Keith has had a hugely varied practice that has… | View Profile |
| | Mr Andrew Wastall | Andrew has a broad practice encompassing family, personal injury and employment law.… | View Profile |
| | Ms Rachel Webster | Rachel qualified as a solicitor in 2015 and has over 7 years'… | View Profile |
| | Mr Alfred Weiss | Experienced Counsel who enjoys building a good rapport with his professional and… | View Profile |
| | Mr David Went | David is internationally renowned as a leading competition law specialist, having been… | View Profile |
| | Ms Ceri Widdett | Ceri is a specialist employment barrister. She has extensive experience in equality… | View Profile |
| | Ms Jodie Wildridge | Jodie was called to the Bar in 2018, and became a tenant… | View Profile |
| | Mr Alex G. Williams | Alex has experience of a wide range of criminal proceedings. He regularly… | View Profile |
Top Tier Set Rankings
Set Rankings