Exchange Chambers > Leeds, England > Set Profile
Exchange Chambers
Offices

Chambers of Bill Braithwaite QC
Exchange Chambers
OXFORD HOUSE, OXFORD ROW
LEEDS
LS1 3BE
England
Exchange Chambers > The Legal 500
Rankings
Exchange Chambers is a 'very impressive commercial set' that has 'real strength, depth and quality'. The set displays expertise in corporate and personal insolvency work, shareholder, company and partnership litigation and disputes, commercial fraud. David Mohyuddin QC  has a broad commercial litigation practice with expertise in handling fraud and deceit allegations. Carly Sandbach  handles a wide variety of commercial litigation cases and represents banks, multi-nationals, small businesses, professional firms and private individuals. David Went is also noted and represented Road Haulage Association in Road Haulage Association Limited v MAN SE and ors, a leg of the truck cartel competition law case. The 'excellent' James Malam and Stephen Connolly who is a 'strong technical lawyer' are also noted. Giles Maynard-Connor QC took Silk in the 2021 round, and Mark Cawson QC (as was) was appointed to the bench in November 2020.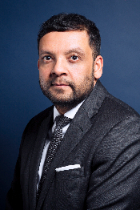 David Mohyuddin QC
-
Exchange Chambers
'
David does not shy away from the merits of the cases. He actively takes part in mediations. It is a pleasure to work with David on this matter and solicitors look forward to doing so again - he is an excellent barrister.
'
Ranked: Tier 1
Testimonials
Set
'Exchange are a superb set of chambers. They have deep resources in the sector and our firm regularly uses counsel from exchange of all levels of experience.'
'In commercial work, Exchange Chambers have a number of quality barristers who are easy to work with, practical and commercial.'
'Strength-in-depth with an impressive array of varied Counsel able to meet the needs of each case.'
'My team use Exchange Chambers as its go to chambers in the North West. The set has every level of superb expertise from junior juniors to hugely experienced silks.'
'Exchange Chambers are an incredibly hard working set and no matter which barrister may be instructed you know you are in incredibly safe hands.'
'Exchange Chambers is the strongest commercial set in Manchester. It has a good set of strong individuals at both QC and senior-junior level.'
'This set has strength in depth in this area and are always willing to find a suitable counsel even at very short notice on occasion. They offer excellent training events and updates via on line platforms which are helpful and informative and fees are reasonable and timescales adhered to which is why they are my go to set of chambers for commercial matters.'
Exchange Chambers
 has a '
strong insolvency set
' with '
real strength, depth and quality
'. The set offers a broad range of contentious and non-contentious company work, with particular expertise in shareholder and partnership disputes, directors' disqualification and breaches of fiduciary duties. 
Giles Maynard-Connor QC
's insolvency practice focuses on contentious insolvency work, both corporate and personal – he was appointed as a Silk in the 2021 round.
Carly Sandbach
 has a broad corporate and personal insolvency practice and is described as '
excellent
'. 
Ian Tucker
 is also recommended.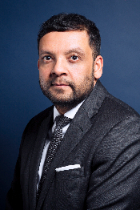 David Mohyuddin QC
–
Exchange Chambers
'Extremely approachable, responsive and hands on. Very much a team player. Legal and strategic advice is always clear and robust and advocacy is first rate.'
Ranked: Tier 1
Testimonials
Set
'Exchange are our first port of call.'
'Excellent, especially the training programme in the insolvency sector.'
'Exchange Chambers are my go to set for insolvency work, particularly across the North. I find junior counsel to be of a very high standard who all adopt a commercial, modern approach. '
'Excellent set. Good strength in depth. Very proactive.'
'As much as Tom is our go-to Counsel, Exchange Chambers is our first choice for almost all of our work. Excellent strength in depth but notably amongst the juniors, particularly junior juniors. They appear to recruit and train exceptionally well. We always have a good range of options even sometimes at short notice.'
'Exchange Chambers has become a formidable set and have very high quality counsel. Throughout the pandemic, various training courses have been offered, which have all been very popular and informative.'
'The pricing structures in Exchange are excellent and commercially minded. The availability of counsel is good.'
Exchange Chambers
 is a '
stand-out set
' with a '
first class offering
'. The set has an '
unparalleled depth of counsel
' and '
experienced barristers
'. Key areas of focus include all forms of serious crime including murder, financial crime, sexual abuse and drug offences. 
Gordon Cole QC
specialises in defence and prosecution in cases involving murder, manslaughter, drugs and sexual abuse. Cole successfully prosecuted in a month long murder trial that involved the defendant having a history of bullying, intimidation and financial abuse. 
Tania Griffiths QC
is also noted and defends allegations of historic and contemporary sexual abuse.
Richard Littler QC
is another stand-out name and displays expertise in cases involving terrorism, organised crime and fraud. Littler is representing the defendant in a number of cases concerning Reynhard Sinaga, who is thought to have raped at least two hundred men in Manchester, which has involved four Crown Court trials plus appeals.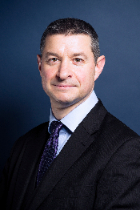 David Temkin QC
 –
Exchange Chambers
'
David's attention to detail is extraordinary. The patience and understanding shown with sometimes difficult individuals makes him stand out from others. Nothing is ever too much trouble.
'
Testimonials
Set
'A very effective set that are always willing to assist.'
'Excellent, strength in depth and availability of suitably qualified replacement Counsel, if necessary. My go-to set.'
'Great depth to the personnel. If a brief has to be returned you know it will still be in good hands even if it's not your first choice of counsel.'
'Good strength in depth in criminal defence work at both junior and senior level, availability is never a problem, they have provided some excellent online training over the last 12 months particularly on new legislation and Encrochat evidence.'
'Exchange Chambers are extremely efficient and professional.'
'Exchange Chambers have an excellent calibre of Barristers and are a well respected set within the Manchester Bar.'
'My main view on chambers as a whole is that if there is ever a case that needs to be returned, I have always found a suitably experienced Counsel to take over.'
Exchange Chambers
' members have significant experience advising both individual claimants and group actions in relation to data breaches. 
Louis Browne QC
has extensive expertise in the field of data breach claims for individuals and companies. Browne has advised the Information Commissioner's Office (ICO), and was recently instructed on a potential group action against Ticketmaster after a significant data breach was announced in June 2018.
Ian Whitehurst
 has experience representing clients in individual and group litigation involving data breach civil litigation, as well as representing companies in criminal and civil enforcement proceedings brought by ICO.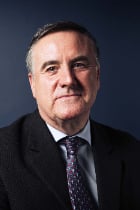 Louis Browne QC
–
Exchange Chambers
 '
Louis Browne QC is a true gentleman. He is polite, even when pushed by an opponent. He is courteous at all times. Presence flows from him in any formal setting. His strength is to grasp the issue and his main goal is to settle that on the best possible terms. Quite simply a legal phenomenon.
'
Ranked: Tier 1
Ranked: Tier 1
Exchange Chambers
 offer a '
wealth of experience
' and a '
full range of the best technical specialists
' for personal injury work.
Bill Braithwaite QC
 is a '
star
' and has a claimant-only practice focussing on claims involving catastrophic brain and spine injury.
Gerard Martin QC
 and
Louis Browne QC
 are also highly experienced in handling brain and spine injury claims.
Laura Gooding
 and
Christopher Barnes QC
have particular expertise in military claims that involve personal injury.  
Catherine Knowles
who primarily represents defendants in high-value multi-track claims.
Exchange Chambers
 is an '
excellent set
' for professional disciplinary law, with '
ample of experienced barristers in this field
'. 
Richard Littler QC
defends Police Federation members before misconduct tribunals and in appeals. Moving the medical context,
Jason MacAdam
 and
Nicholas Walker
are also noted and both deploy considerable experience representing healthcare professionals.
Paul Johnson - Exchange Chambers Paul Johnson at Exchange Chambers is 'bright, reliable, trustworthy and fun to work with'. He has undertaken over 900 mediations in a range of areas; and in 2020, his mediation work covered professional negligence, construction, commercial law, fraud, unfair prejudice, insolvency, property, probate and employment. Examples include a professional negligence claim against solicitors, involving the lease and forfeiture of commercial premises.
Paul Kirtley – Exchange Chambers An accredited civil and commercial and workplace mediator, Exchange Chambers' Paul Kirtley has mediated in over 100 mediations. Kirtley has an active offshore mediation practice, particularly in the Isle of Man, where he regularly mediates high-value claims.
Exchange Chambers' employment law practitioners act for both employers and employees across a broad spectrum of matters. Ashley Serr has substantial experience in handling TUPE, equal pay, and unfair dismissal and discrimination claims. Paul Kirtley, whose 'cross-examination is cutting and effective', is well known for his expertise in the public sector, representing local authorities, the police, and NHS trusts in discrimination cases, to name a couple of areas. The 'extremely knowledgeable and approachable' Alfred Weiss is sought after by governmental departments, individual directors and employees, and SMEs for cases involving restrictive covenants, whistleblowing and TUPE transfers.
Exchange Chambers
 has a team of public law and judicial review barristers that advise local authorities and regulated bodies on cases involving civil liberties, inquests, human rights and public inquiries.
Louis Browne QC
frequently defends the government including the Ministry of Defence and the Ministry of Justice and showcases a wide range of expertise, from housing and education, to care and social services.
Brynmor Adams
 represents  public bodies and local authorities in public law, human rights and environmental law cases. Adams represented local authorities in 
Hogan v Knowsley Borough Council
and 
Henry v Leeds City Council
; these cases involved an appeal concerning the Homelessness Reduction Act 2017 and an appeal involving licensing breaches across a portfolio of properties, respectively. 
David Sandiford
is another key name to mention and has in-depth experience defending police forces in civil claims.
Exchange Chambers
' financial crime and fraud team act in cases involving issues such as bribery and corporate corruption, corporate and investment fraud.
John Jones QC
has a strong background in handling fraud cases concerning issues including money laundering, corporate fraud and insider dealing.
Ian Whitehurst
has expertise in areas including on health and safety, environmental, information and revenue law.
Michael Lavery
 has a broad fraud and complex crime practice.
Exchange Chambers
 is a '
go-to set
' for Chancery, probate and tax law.
David Mohyuddin QC
 handle a variety of Chancery and commercial disputes. For tax disputes,
George Rowell
 and
Scott Redpath
are key individuals, while 
John Waiting
is also noted and handles a variety of work involving real property, company law, wills and probate.
Exchange Chambers
 is '
excellent in clinical negligence
' and has a team of '
highly intelligent
' and '
knowledgeable counsel
'.
Matthew Stockwell
focuses on brain and spinal injury cases, as well as ones concluding in amputations, and is praised for his '
tactical approach
'.
Bill Braithwaite QC
is '
go-to counsel for high value brain injury cases
'.
Exchange Chambers
 has '
strength in depth
' and counsel are always of a '
high quality
'. Key areas of expertise include inquests and inquiries relating to deaths in police and prison custody, fatal accidents at work and deaths in psychiatric institutions.
Louis Browne QC
has substantial experience acting for families and public sector clients at inquests, and
Sara Sutherland
handles cases that involve deaths in clinical settings.
Exchange Chambers is praised for being 'modern and forward-facing, a real force in the Manchester market'. The team displays expertise across a wide range of professional liability work. George Rowell is a professional negligence specialist with a strong background in tax law; he is praised for being 'meticulous in his attention to detail' and 'unrivalled' legal knowledge. James Malam has substantial experience acting for both claimants and defendants in professional negligence disputes for a range of professionals including those in the legal and financial services industries. Mark Cawson QC, as was, was appointed as civil circuit judge in November 2020.
Exchange Chambers
' property team has substantial expertise in areas registered land disputes, residential and commercial landlord and tenant, and boundaries, easements and rights of way, both public and private.
Andrew Williams
 and
Lawrence McDonald
have substantial expertise in property litigation. Williams advised the claimant in
Dowse v Bradford City Council ,
an adverse possession claim against the council. Neil Cadwallader was appointed as a civil circuit judge in October 2020.
Exchange Chambers
has a sizeable local government and social housing department that has in-depth sector knowledge.
Paul Burns
 heads the department and has an '
encyclopaedic knowledge of social housing law
'.
Brynmor Adams
 is another key name to note and has a strong record in acting for local authorities in housing fraud cases.
At
Exchange Chambers
 in Leeds, the '
robust advocate
'
Christopher Tehrani QC
 '
is noted for his fearless, dogged, but courteous approach in the courtroom, and his ability to react swiftly to dynamic situations as they arise
'.
Andrew Haslam QC
is sought after for his expertise in prosecuting and defending in high-value financial crime and fraud cases, including investment and VAT fraud. Cybercrime is a particular strength of
Nicholas Johnson QC
's practice, while
Andrew Petterson
 is instructed in cases involving historic sexual offences, serious violence and large-scale drugs conspiracies.
Exchange Chambers
' personal injury team has established experience in handling a range of high-value, complex cases, including fatal accidents, life-changing injuries, industrial disease and catastrophic brain and spinal injuries.
Pankaj Madan
is regularly sought after by claimant and defendant firms for his expertise in catastrophic brain injuries, and has notable strength in cases involving subtle brain injuries.
Simon Ross
 provides '
clear, concise advice
' on a broad spectrum of personal injury matters, including road traffic accidents, occupational disease claims and fatal accidents.
Paul Kirtley
 is '
very approachable
' and is '
very experienced in catastrophic injury work
'.
Exchange Chambers
' members have '
fantastic
' experience and knowledge across the full gamut of matrimonial and child law work.
Judith Fordham
is the head of the family team and specialises in matrimonial finance, while 
Sheren Guirguis
is also noted and has a particular interest in financial remedy proceedings.
Exchange Chambers >
Set Profile
Exchange Chambers is a multidisciplinary progressive northern powerhouse set, with offices in Liverpool, Leeds and Manchester.
The set: Exchange Chambers is an award-winning, full service set of barristers' chambers in Liverpool, Manchester and Leeds with a proven track record in all major areas of law. We are one of the largest and most well-resourced Chambers in England and Wales. This allows us to provide strength in depth and an unparalleled level of service and cover.
With 194 members, including 21 silks, many of our barristers are recognised as leaders in their field. Consistently ranked as a leading national set, we develop strong relationships with our clients to ensure that we understand their requirements and deliver outstanding service. We aspire to excellence in everything we do, complementing technical legal knowledge with astute commercial advice.
At a time of unprecedented change in the legal services marketplace, Exchange Chambers' progressive approach and multi-disciplinary expertise has been recognised through a number of high profile industry awards. Our barristers and clerks are approachable, easy to work with and make things happen.
Work undertaken:
Alternative dispute resolution: Chambers covers all forms of ADR including arbitration, adjudication, dispute resolution boards, expert determination, early neutral evaluation and mediation across all practice areas.
Commercial: The set is widely acclaimed for its complete range of commercial services including insolvency, professional negligence, commercial fraud, property, shareholder, company and partnership disputes, banking, construction and planning. The set also has expertise in a number of niche areas including competition, intellectual property and tax.
Credit Hire: Chambers is home to a specialist team of barristers with particular expertise in the complex and ever-evolving field of Credit Hire law. Counsel are accustomed to tackling all issues of hire as well as issues of illegality, fraud, and more challenging points of law and procedure.
Crime: Comprising 85 members, including 12 silks, the criminal team is one of the largest, most successful teams in the UK. 40 are Category 4 Prosecutors. The team provides representation at all stages of a case, including pre-charge, trial and appeal. We have extensive experience in fraud and financial crime, and cover niche areas such as cybercrime and data protection.
Employment: The team covers the full range of employment work. Its members are regularly instructed by large private sector employment and public sector organisations such as NHS trusts and local authorities.
Family: The team is highly experienced in all matters of family law, including both public and private children law and financial relief matters.
Inquests and inquiries: Chambers has a strong reputation in this area. Our barristers have been involved in some of the largest public inquiries in the UK. The team has a particular unrivalled depth of experience in relation to the healthcare sector. Three members of Chambers sit as Assistant Deputy Coroners.
Local government & social housing: This specialist department is independently acclaimed as 'first class' and boasts an enviable record advising and representing local authorities and social housing providers across the country on the full range of issues faced by such organisations. Members of the department frequently advise and appear in high profile and test case litigation before local courts as well as the High Court, Court of Appeal and Supreme Court. The team works alongside other specialist departments within Chambers where appropriate to ensure that they provide the very highest standards of service.
Personal injury and clinical negligence: The extensive team handles claimant / defendant personal injury, clinical negligence and industrial disease work. Members have an exceptional reputation handling high value cases involving catastrophic injuries. There are also a number of barristers who deal with niche matters such as military claims, claims for amputees and complex pain disorders.
Public law & judicial review: Exchange Chambers has a strong team spanning the full range of specialist areas within Chambers including education, human rights, housing, local government, immigration, licensing, community care and mental health.
Regulatory: Chambers has dedicated teams providing specialist advice and representation across a range of regulatory fields including environmental regulation, health and safety, healthcare, professional discipline, police law and inquests.
Main Contacts
| Department | Name | Email | Telephone |
| --- | --- | --- | --- |
| Head of Chambers | Bill Braithwaite QC | | |
| Chief Executive | Jonathan I'Anson | | |
| Chambers Director (Liverpool) | Neil Wright | | |
| Chambers Director (Manchester) | Nick Buckley | | |
| Chambers Director (Leeds) | Ian Spencer | | |
Barrister Profiles
| Photo | Name | Position | Profile |
| --- | --- | --- | --- |
| | Caroline Abraham | Caroline was called to the Bar in 2013. She is an experienced… | View Profile |
| | Sarah Barlow | Sarah has been practising as a barrister for over 20 years and… | View Profile |
| | Holly Betke | Holly is an experienced criminal practitioner. She acts for both the prosecution… | View Profile |
| | Anna Bond | Anna joined Exchange Chambers in February 2021 after completing a criminal pupillage… | View Profile |
| | Kristian Cavanagh | Prior to coming to the Bar, Kristian was a solicitor advocate for… | View Profile |
| | Fiona Clancy | Fiona has a well-established criminal and regulatory practice. She is regularly instructed… | View Profile |
| | Steven Fennell | Steven specialises in commercial, financial and insolvency litigation, professional negligence and regulatory… | View Profile |
| | Eddison Flint | Eddison was called to the Bar in 2015 and became a tenant… | View Profile |
| | Jonathan French | Jonathan has an extensive commercial practice, focusing on asset finance, commercial fraud,… | View Profile |
| | Stephen Grattage | Stephen is a highly experienced criminal barrister, particularly renowned for his fraud… | View Profile |
| | Harriet Hartshorn | Harriet was called to the Bar in 2016. She became a tenant… | View Profile |
| | Andrew Haslam | Andrew is a highly experienced criminal and regulatory barrister with over 28… | View Profile |
| | Emily Hassell | Emily accepts instructions in all areas of crime. She has established a busy motoring… | View Profile |
| | Frida Hussain | Frida has extensive experience in all areas of criminal work, as a… | View Profile |
| | Nicholas Johnson | Nick specialises in criminal fraud and associated commercial and financial work. He… | View Profile |
| | James Kinsey | James was called to the Bar in 2018 and became a tenant… | View Profile |
| | Paul Kirtley | Paul is a leading civil practitioner on the North Eastern Circuit, his… | View Profile |
| | Susanna Kitzing | Susanna has a broad common law practice encompassing social housing, personal injury… | View Profile |
| | Simon Lewis | Simon practises almost exclusively in employment and commercial law. He frequently represents… | View Profile |
| | Lisa Linklater QC | Lisa has forged an excellent reputation as a leading junior in Commercial… | View Profile |
| | Pankaj Madan | Pankaj is an experienced personal injury barrister, specialising in high value brain… | View Profile |
| | Alex Menary | Alex is a criminal practitioner, acting on behalf of the prosecution and… | View Profile |
| | Charlotte Noddings | Charlotte was called to the Bar in 2019 and became a tenant… | View Profile |
| | Andrew Petterson | Andrew's criminal practice covers the full spectrum of criminal law on behalf… | View Profile |
| | Simon Ross | Simon is an experienced personal injury practitioner. He is dual-qualified and practised as a… | View Profile |
| | Satpal Roth-Sharma | Satpal Roth-Sharma joined Exchange Chambers in January 2022, previously at Cobden House… | View Profile |
| | Ashley Serr | Ashley is an employment law specialist. He specialises in all aspects of… | View Profile |
| | Sean Smith | Sean, as the former managing partner of a leading criminal law firm… | View Profile |
| | Victoria Smith-Swain | Victoria is a specialist criminal and regulatory advocate. Acting for both the… | View Profile |
| | Chris Tehrani | Chris specialises in all forms of serious crime including murder, manslaughter, serious… | View Profile |
| | Keith Walmsley | Throughout his career, Keith has had a hugely varied practice that has… | View Profile |
| | Andrew Wastall | Andrew has a broad practice encompassing family, personal injury and employment law.… | View Profile |
| | Rachel Webster | Rachel qualified as a solicitor in 2015 and has over 7 years'… | View Profile |
| | Alfred Weiss | Experienced Counsel who enjoys building a good rapport with his professional and… | View Profile |
| | David Went | David is internationally renowned as a leading competition law specialist, having been… | View Profile |
| | Ceri Widdett | Ceri is a specialist employment barrister. She has extensive experience in equality… | View Profile |
| | Jodie Wildridge | Jodie was called to the Bar in 2018, and became a tenant… | View Profile |
| | Alex G. Williams | Alex has experience of a wide range of criminal proceedings. He regularly… | View Profile |
Diversity
Exchange Chambers are committed to promoting equal opportunities for all, including members, pupils, employees and applicants to Chambers. We do not discriminate against anyone on the grounds of race, colour, nationality, ethnic or national origins, citizenship, gender, sexual orientation, gender reassignment, marital or civil partner status, disability, age, religion or belief or indeed, on any other ground.
We are committed to offering opportunities for gaining experience and practice development to all pupils and members of Chambers equally without discrimination. We offer mini-pupillage and work experience opportunities throughout the year. Our members frequently attend schools and partake in a variety of different schemes and initiatives that promote and encourage social mobility.
A number of our barristers assist with the Social Mobility Foundation and act as mentors to students from diverse backgrounds. We are also a Partner Chamber in the Pegasus Access and Support Scheme (PASS), a leading programme designed by the Inner Temple to support aspiring barristers from under-represented backgrounds who have not yet started the BPTC.
We have ensured that Chambers is accessible to people using wheelchairs. We accommodate any requests for reasonable adjustments to assist disabled applicants.
We recognise the need to promote a positive and supportive community for both barristers and staff and to encourage a cohesive and collaborative culture. We have been recognised by the Bar Council for our commitment to Wellbeing at the Bar.
Other current and ongoing initiatives include:
We run a mentoring programme in association with L8 A Better Place, a community development project based in Toxteth, Liverpool. Twenty-two of our members are actively involved in the programme, in which they are assigned a student from the local community. The mentoring scheme is aimed at students and young people who are interested in pursuing a career in law and would otherwise lack access to the legal profession.
We operate a maternity and parental support mentoring network for our members. The network provides support for Chambers' barristers during pregnancy, adoption or foster care, following the arrival of their child and in the lead up to and on return to practice or at any other stage of parenthood.
We have a member that sits on the Bar Council's Female Retention Committee, who focus on ensuring equality and diversity at the Bar with a particular focus on female barristers, ensuring a level playing field and examining issues that may prevent female barristers continuing practise at the Bar or progressing within the profession.
Pro Bono
For over five years we have been part of a pioneering pro-bono alliance with The National Autistic Society's Education Rights Service. The Exchange Chambers team comprises 30 barristers, including two Queen's Counsel with decades of experience fighting injustice, providing legal support to families with autistic children. Our barristers have undertaken autism awareness and special educational needs training from The National Autistic Society, and provide free legal representation before the Special Educational Needs Tribunal. We were awarded the Outstanding Family Support Award at the 2016 Autism Professionals Awards.
Client Testimonials
CLIENT: Paul Lunt – Partner and Head of Litigation
COMPANY/FIRM: Brabners LLP
TESTIMONIAL: An excellent set of chambers with the breadth of specialisms and range of experience that you want, with a customer-focussed service mentality and pragmatic clerking that you can work with.
---
CLIENT: Paul Jonson – Senior Partner
COMPANY/FIRM: Pannone Corporate LLP
TESTIMONIAL: Exchange Chambers is one of the leading regional chambers. We have known and worked with Exchange for many years and have built up a great working relationship with various members of Chambers and the commercial clerking team. We find Exchange to offer excellent client service and top quality counsel. The relationship with Exchange is valued greatly by the firm and also by our clients. We cannot recommend them highly enough.
---
CLIENT: Mark Molyneux – Partner
COMPANY/FIRM: Addleshaw Goddard LLP
TESTIMONIAL: Exchange Chambers is a preeminent barristers chambers in Manchester, which offers real strength in depth of commercial counsel, with the experience and expertise to support on the smallest to largest commercial disputes. This is supported by first class clerks who understand and consistently deliver to the service standards that our clients expect.
---
CLIENT: Anthony Barnfather
COMPANY/FIRM: Barnfather Solicitors
TESTIMONIAL: I instruct Exchange Manchester which has established itself as the premier set in the City over the last few years. A good stable of barristers supported by a fantastic clerking team headed by Nick Buckley. I have no hesitation in recommending Exchange.
---
CLIENT: Julia Norris – Partner
COMPANY/FIRM: FS Legal Solicitors LLP
TESTIMONIAL: Our relationship with Exchange Chambers goes back over 20 years and the advice and assistance that we and our clients have had from their excellent team of barristers has always been absolutely outstanding. Apart from the legal strength and depth available, a unique feature of Exchange is the Management and Clerking Teams. Management adopts a commercial and pro-active approach, continually looking for new opportunities for constructive and profitable areas where we can work together to develop new areas of business. Overall, Exchange is quite outstanding and we look forward to working with them ever more closely in years to come.
---
CLIENT: Paul Schofield – Partner / Fraud & Business Crime, and Serious Crime
COMPANY/FIRM: Farleys Solicitors LLP
TESTIMONIAL: I have dealt with Exchange for the last 12 years and have been incredibly impressed with them. Exchange Chambers is a formidable and outstanding organisation which keeps going from strength to strength. It is a veritable 'Northern Powerhouse' delivering the highest quality of QCs and barristers in the most serious and complex cases nationally. The whole ethos at Exchange is one of absolute commitment to excellence coupled with a clear 'can do' approach. The QCs and barristers are simply top drawer, nothing is too much trouble. The clerks are always helpful, efficient and professional, and are a pleasure to work with.