DLA Piper > Brussels, Belgium > Firm Profile
DLA Piper
Offices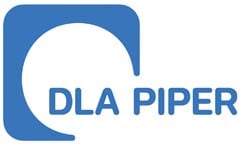 DLA Piper
WOLSTRAAT - 70 – RUE AUX LAINES
1000 Brussels
Belgium
DLA Piper > The Legal 500
Rankings
DLA Piper
advises a wide range of global clients on EU regulatory issues, as well as major IT projects and transactions across Europe. The team works with technology and fintech sector clients as well as corporates engaged in procurement and digital transformation projects.
Kristof De Vulder

heads up the team and is vastly experienced in regulatory issues, cloud and IT transactions, and IT sector disputes, while recently promoted counsel
Raf Schoefs
specialises in complex IT and outsourcing transactions, as well as e-commerce sector advice.
DLA Piper
advises established banks, insurers, and investment funds, alongside start-ups, challenger banks, and alternative payment providers on a wide range of financial services regulatory, transactional, and corporate issues, with integrated cross-border and sector expertise. The firm has advised on insurance and fintech products, payment platforms, and cryptocurrency assets, enjoying strong relations with the Belgian regulators.
Pierre Berger
leads the team, and is an expert in financial services and insurance regulatory issues, advising on a wide range of global issues.
Michaël Heene
 regularly advises on fintech transactions.
DLA Piper
's sizeable, cross-disciplinary team works with a number of blue-chip multinationals on an array of cross-border advisory and contentious instructions. The team is especially noted for its capabilities representing its high-profile client base in litigation, appearing before various domestic courts in high-stakes trademark and advertising-based proceedings. Regulatory reviews are a further key workflow, where practice co-head
Bob Martens

is a key contact. Fellow co-head
Alexis Fierens
is recommended for his IP expertise, advising various food industry players on distribution, unfair competition and advertising issues.
Lieven Annaert
is noted for his experience in labelling and packaging regulations, and health and nutrition claims.
DLA Piper
 fields one of the largest practices in the market. The group handles the full gamut of IT, media, telecoms and data protection mandates for a diverse roster of high-profile clients. The team's reputation in public sector mandates is underpinned by its close ties with the firm's public procurement team, working seamlessly on procurement and outsourcing projects for various government departments. The '
proactive and client-oriented
' practice head
Kristof De Vulder

has a wealth of experience in international procurement, as well as an array of contract, cloud computing and transactional matters.
Raf Schoefs
is noted for his capabilities in IT outsourcing and e-commerce issues. New data protection head
Heidi Waem
joins the firm from
Crowell & Moring
.
Drawing on the firm's considerable international reach,
DLA Piper
advises a litany of blue-chip brands on the full spectrum of retail matters, including trademark protection, influencer contracts, judicial reorganisations, and representation in trade union proceedings and advertising litigation. The cross-disciplinary team also maintains significant HR-style relationships with multiple high-profile fashion houses, luxury goods companies, and supermarket chains. Employment head
Eddy Lievens
is a regular port of call for clients seeking assistance in corporate integrations, and workplace accidents, while
Ilse Van De Mierop
and
Joris De Vos
are noted for their deep knowledge of restructuring and bankruptcy proceedings, appearing regularly before Brussels' and Leuven's insolvency courts. Belgian retail sector chair
Alexis Fierens
specialises in soft IP rights, focusing on copyright, know-how protection and unfair commercial practices.
DLA Piper
acts across all insolvency and restructuring-related matters, including representing distressed companies and creditors in insolvency litigation, running judicial reorganisation processes, advising on distressed transactions, and acting as court-appointed receivers. The firm advises banks and distressed companies, and is regularly involved in cross-border and multijurisdictional matters. The practice is led by
Ilse Van de Mierop
, who is regularly appointed as a liquidator and is an authority on bankruptcy law, alongside
Joris De Vos
, who focuses on litigation, particularly on behalf of shareholders. Senior associate
Charlotte Sas
is noted for her expertise in judicial reorganisation proceedings.
DLA Piper
has a cross-practice aviation offering, encompassing litigation, regulatory issues, aircraft finance, and taxation, advising a number of airlines and maintenance companies on day-to-day operations, restructurings, and high-tech projects. The team is integrated at EU level, regularly handling cross-border mandates, and is also noted for its work on airport privatisation, primarily on the regulatory side. The practice is overseen by litigator
Bob Martens

, who represents a number of aviation sector clients before Belgian and EU courts in cases relating to public procurement, state aid, and aviation regulatory issues, alongside
Ilse Van de Mierop
, who focuses on restructuring work, advising distressed airlines on all aspects of their restructuring and reorganisation processes. Counsel
Charles Dumont De Chassart
specialises in the aeronautics sector, handling all aspects of complex restructurings.
DLA Piper
 advises domestic and international clients on M&A, joint ventures, private equity investments, and broad corporate governance and compliance issues. The firm is also active in commercial contracting and litigation, handling sensitive negotiations and disputes. Sector focuses include financial services and pharma, with a number of multinational players among the team's clients. The practice is headed by
Caroline Daout
, with
Erwin Simons
and
Koen Selleslags
also key contributors, alongside
Michaël Heene
, who continues to develop his profile within the market.
DLA Piper
has particular strength in the urban planning and environmental space, acting for a number of cities and municipalities in litigation and advising on licensing of major developments, particularly brownfield, zoning, environmental approvals, and waste management. The team regularly engages with domestic and European authorities, and has played a role in legislative consultations at national and regional level. Practice head
Bob Martens

takes the lead on major projects and public law issues, while counsel
Alec Van Vaerenbergh
regularly advises governments and private sector clients on environmental issues relating to developments, particularly renewable energy projects.
DLA Piper
advises Belgian and foreign multinationals on regulatory issues concerning banking, fund structuring, financial services, and insurance, including regulatory compliance advice, transactional and products matters, through to enforcement proceedings. The team, led by specialist financial services regulatory adviser
Pierre Berger
, also has a strong record in fintech, advising a number of challenger clients such as neo-banks and payment providers alongside traditional players such as private equity funds, banks, and insurance companies.
DLA Piper
advises a number of multinationals within food and food retail, handling pan-European manufacturing, labelling, packaging, and supply issues, with additional expertise in data privacy, intellectual property, and consumer protection law. The team is led by
Bob Martens

, who specialises in complex cross-border projects, with counsel
Lieven Annaert
offering expertise in both contentious and non-contentious regulatory issues.
DLA Piper
advises domestic and international clients on the data aspects of major strategic projects, including digital transformation, as well as representing in investigations and litigation before the Belgian DPA and regular courts. Particular areas of strength for the firm's advisory offering include long-term DPO services and advice on cross-border data transfers. The team is headed up by IT sector lead
Kristof De Vulder

alongside counsel
Heidi Waem
, a specialist in data protection and privacy issues with a strong focus on broad compliance issues, data transfers, and data breach response.
DLA Piper
represents corporate clients in a broad range of white-collar crime cases, including financial fraud, gambling, bribery, money laundering, and tax fraud proceedings. Particular areas of expertise include financial fraud and insolvency, with practice head
Joris De Vos
 and the experienced
Ilse Van de Mierop
 specialising in work for distressed companies concerning bankruptcies and financial misconduct cases, alongside environmental fraud, an area of strength for
Bob Martens

. The team litigates before all levels of Belgian courts as well as at EU level, and is adept at representing clients in cross-border proceedings.
DLA Piper
is routinely engaged by a diverse roster of public and private sector companies operating across the energy sector but particularly stands out for its dedicated EU-Greek desk operating from the Brussels office. In recent work, the team has handled matters concerning carbon capture initiatives, battery storage systems and decentralised energy generation schemes, both domestically and internationally. Power purchase agreements and infrastructure transactions are other areas of proficiency.
Bob Martens

is a key adviser to major providers and Europe-wide organisations on various regulatory matters and CEPANI-governed arbitrations. A wide range of clients hold EU-Greek head
Orestis Omran
in high regard for his '
spectacular
' capabilities in cross-border transactions and regulatory knowledge.
Alec Van Vaerenbergh
 specialises in EU and Belgian energy regulation, assisting corporations and governments with offshore and onshore wind farms, biomass plants, and district heating projects.
Stella Mavrommati
is also recommended for EU-Greek instructions.
DLA Piper
advises a number of insurance companies and reinsurers, alongside insurance tech start-ups and GAFAs on an array of commercial and regulatory issues, including project documentation, distribution agreements, acquisitions and portfolio transfers. The team also has expertise in Belgian and European regulations across governance and consumer protection.
Pierre Berger
specialises in financial services products and regulatory work, and advises a combination of insurers, banks, and financial institutions on insurance products and projects. Experienced litigator
Bob Martens

handles claims and D&O disputes.
DLA Piper
advises on the full range of transactional real estate and development matters, including real estate fund structuring and investments, public procurement and PPP, leasing and franchising, real estate finance, and tax issues, with clients including developers, REIT investors, and public sector bodies. The firm has particular strength in advice to REITs and international portfolio holders, as well as working on local government and environmental issues. The practice is led by
Joseph Spinks
, who specialises in cross-border and domestic real estate transactions, alongside development work, with
Joris De Vos
offering litigation expertise and
Bob Martens

leading on PPP projects.
The team at
DLA Piper
has a strong focus on project, acquisition, and real estate financing transactions, working with lenders and sponsors on an array of cross-border matters, including high-value infrastructure and energy financings. The practice also advises clients on financial services regulatory and fintech matters, with clients including funds, insurers, and asset managers. The team is led by
Pierre Berger
, who focuses on financial services regulatory and insurance sector work.
Orestis Omran
wins praise from clients for his
'
instrumental
' work on complex structured and project financings. Johan Mouraux left the firm in January 2022.
DLA Piper
's team, which frequently combines with practitioners in other teams, handles the full spectrum of dispute work across a number of sectors. Practice co-head
Bob Martens

is experienced in defending high-stakes litigation cases before the Council of State, the Constitutional Court, and the Court of Justice of the European Union. Fellow co-head
Ilse Van De Mierop
 handles corporate and commercial litigation proceedings, with a particularly strong reputation for insolvency law cases.
Catherine Gysels
left the firm.
Working with a litany of international corporates spanning the worlds of technology, retail, logistics, and life sciences,
DLA Piper
is frequently engaged on an array of employment mandates, ranging from restructurings and collective dismissals to social elections, workplace accidents, and pensions law.
'Knowledgeable and experienced'
practice head
Eddy Lievens
is a seasoned domestic and cross-border adviser to many of the firm's most high-profile multinational clients.
Laurent De Surgeloose
focuses on the employment aspects of corporate transactions and restructurings, including transfer of undertakings, collective dismissals and plant closures.
DLA Piper
's sizeable practice regularly assists various leading pharmaceutical and life sciences companies in high-value, multi-jurisdictional matters. The team is noted for its EU and Belgian regulatory coverage, most notably in relation to market authorisation, pricing and reimbursement issues, clinical trials, and public procurement.
Eddy Lievens
is routinely instructed by Pfizer to assist with a litany of employment and social security law matters.
Caroline Daout
advises various pharmaceutical companies on strategic transactions.
Drawing on the firm's substantial global network, the '
very knowledgeable and responsive
' cross-practice team at
DLA Piper
advises on a wide range of contentious and non-contentious matters for a strong mix of renowned corporate multinationals and media clients.
Alexis Fierens
is noted for his IP and commercial capabilities, most notably in the fields of copyright, know-how protection, and unfair practices.
Heidi Waem
heads up the Belgian data protection team, acting for major entertainment companies on privacy and cybersecurity issues, including proceedings before the data protection authority.
DLA Piper
's cross-practice team draws on expertise in infrastructure, construction and transport, assisting a sizeable roster of clients with high-profile regulatory reviews, tender bids, and various commercial issues including market entry strategy and labour law issues. Public law practitioner and practice co-head
Bob Martens

has broad expertise in aviation regulatory frameworks, routinely working with commercial operators, regional governments and industry authorities. Fellow practice head
Ilse Van De Mierop
is noted for her capabilities in aviation finance and restructuring mandates.
Situated within the wider IP, IT, and TMT practice,
DLA Piper
is a regular port of call for some of the leading names from the tech, media, entertainment, fashion, and consumer goods sectors. Noted for its distributorship acumen, the team is also well versed in cross-border patent litigation and trademark and licensing infringement proceedings before various Belgian courts.
'Always going the extra
mile
', practice head
Alexis Fierens
focuses on a wealth of soft IP matters, including designs, unfair practices, and portfolio management.
Elisabeth Daem
and
Kaat Scheerlinck
are also noted.
DLA Piper
covers the full range of private equity life-cycle matters, including fund formation, venture capital investments, buy-outs and exits, and associated tax and regulatory issues. Clients include private equity and venture capital funds, portfolio companies, and growth companies seeking venture capital investment, with the firm able to service domestic and cross-border clients and transactions. Leaders within the practice include
Caroline Daout
,
Erwin Simons
,
Koen Selleslags
, and
Michaël Heene
, with
Pierre Berger
also a key player in fund formation and regulatory issues.
DLA Piper
advises on global merger clearances across Europe, Asia, and the Americas, with the Brussels office a hub for the firm's global competition team. Alongside merger control, the team advises on innovative state aid and antitrust cases, and has strong expertise in the transport and logistics, life sciences, and technology sectors. The practice is led by
Daniel Colgan
, who focuses on complex international merger and antitrust cases, while
Orestis Omran
has particular expertise in Greek-domiciled work and state aid.
Integrated with its global tax practice,
DLA Piper
specialises in international tax work, including transactional issues, cross-border financing and restructuring, and issues such as double taxation and tax treaties. The firm has a strong record in the funds sector, advising international investors on Belgian investment structuring, and has advised on tax aspects of innovative shariah-compliant financing. The practice is led by
Philippe Hinnekens
, who advises on the full range of international corporate tax issues, employee incentives, and estate planning matters.
DLA Piper >
Firm Profile
Global co-chairs: Roger Meltzer and Andrew Darwin
Co-chief executive officers: Simon Levine and Cameron Jay Rains
Number of partners: 1,500
Number of lawyers: 5,000
Languages: The firm speaks over 60 languages
Offices: Lawyers located in more than 60 countries throughout the Americas, Europe, the Middle East, Africa and Asia Pacific.
Please see https://www.dlapiper.com for further information about the firm.
Diversity/Community
At DLA Piper we are firmly committed to diversity and inclusion. For us, diversity isn't just about visible differences, it's the unique blend of talents, skills, experiences and perspectives that makes each of us an individual and we know it's crucial to have a culture and environment where those differences are genuinely valued. As a global business law firm, with a diverse client base, we know that our clients expect our people to represent the communities in which we work and value our ability to advise them on both local and global cultures and markets. We believe that our approach to diversity and inclusion enables us to attract the best talent, build the most effective teams and deliver the highest level of client service.
For more information on our specific D&I initiatives please see www.dlapiper.com
EU-Greek Practice
DLA Piper's EU-Greek practice draws from the widest pool of experience and track record in EU/international and domestic law to offer a full range of services to clients doing business with, in and from Greece and Cyprus. The team comprises highly-qualified legal professionals, each bringing a core level of skills and experience in domestic public and private law, energy law, M&A, as well as EU and competition law. Under the leadership of Orestis Omran, the team advises Greek and Cypriot businesses and governmental organizations, as well as international businesses active in the Greek and other regional markets. The EU- Greek practice serves as a gateway in two directions: inbound and outbound – to and from Greece. The Brussels-based team is also in a unique position to represent the interests of Greek-speaking clients at the law and policy-making levels of the EU institutions in Brussels. The team also works very closely with the London finance and projects team on transactional matters, including structured finance, project and privatizations work.
The practice acts as a one-stop shop covering all business needs, including:
EU (regulatory) law
EU competition and state aid
Energy, projects and infrastructure
Public-private partnerships and private finance initiative
Dispute resolution
Banking and finance
Structured finance
Restructuring, insolvency and bankruptcy
Privatizations
M&A
The EU-Greek practice of DLA Piper has developed into one of the most prominent players in the Greek legal market, working on some of the most complex and cutting-edge projects in the region and advising clients on a broad spectrum of EU and Greek law matters, across practice areas and industries that are core to the Greek economy. The team has a successful track record in advising clients across the private and public sectors spectrum, including governments, multinational corporations, credit institutions, strategic alliances, joint ventures, lenders and debtors. Recently, the team has been advising the Greek Government, the Public Power Corporation, the Public Gas Corporation, Deutsche Bank, Finacity Corporation, the Hellenic Corporation of Assets and Participations, JUUL, Amtrust and many other international and local market players.