DLA Piper Argentina > Buenos Aires, Argentina > Firm Profile
DLA Piper Argentina
Offices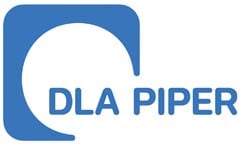 DLA Piper Argentina
Av. Eduardo Madero 900
16th Floor
Buenos Aires C1106ACV
Argentina
DLA Piper Argentina > The Legal 500
Rankings
DLA Piper Argentina
 country manager
Marcelo Etchebarne
fronts a banking-and-finance practice that has gained increasing recognition for the depth and breadth of its work in Argentine markets. The firm's diversified team takes on work from corporate, sovereign and sub-sovereign clients on both the borrower and creditor side. The team has built up a particularly impressive track record in the provincial bond space, acting for the Province of Buenos Aires and the Province of Chaco (among others), on high profile foreign debt restructurings; and has also worked with creditors in restructuring matters, most notably representing an
ad hoc
bondholder committee in YPF's historic $6.2bn liability management transaction. On the capital markets side, the practice has leveraged its parent firm's international network to advise Argentine-based issuers on public offerings on international stock markets. Other key names in the practice include banking and corporate veteran
Guillermo Cabanellas
, and structured finance and financial trusts specialist
Alejandro Noblia
.
Justo Segura
, who focuses on capital markets and public debt issuance; and
Nicolas Teijeiro
, who represents private and public sector clients in international capital markets transactions, provide an additional line of senior expertise.
Key clients
Globant
Edenor
Ad hoc bondholder committee of YPF
Crédito Real
Banco Voii
Province of Chaco
Province of Entre Ríos
Province of Salta
Province of Jujuy
Province of Buenos Aires
Province of Mendoza
Province of Chubut
Nuevo Chaco Bursátil
Empresa de Energía del Cono Sur
Work highlights
Represented Buenos Aires-based software company Globant on a successful public share offering on the New York Stock Exchange that secured proceeds of $286.2m.
Advised the Province of Buenos Aires on a successful exchange offer, restructuring bonds worth $7.2bn.
Represented an ad hoc bondholder committee comprising some of the largest holders of the international notes of YPF on the company's $6.2bn exchange offers and consent solicitation – the largest corporate liability management transaction in Argentina to date.
The
DLA Piper Argentina
dispute resolution practice represents local and foreign entities in a broad range of disputes. The team handles civil, commercial and administrative litigation, as well as advising on domestic and international arbitration. Shareholder disputes are a particular area of expertise. Litigator
Alberto Rubio
-who also has extensive labour law experience and has advised on debt restructurings and bankruptcies- heads the practice, with support from associates
Florencia Fabio
and
María Florencia Labarile
.
Mariana Lozza
moved to the public sector as a Director at the Treasury's Attorney General's Office.
Key clients
Nucleoeléctrica Argentina
Lactalis International
Empresa Argentina de Navegación Aérea
Lumen Technologies/ Century Link
Camp Gladiator
Aires del Sur
Juan Pablo Guaita
Trust & Investment Administration
TIG Insurance Company
Startek Corporation
Work highlights
Represented NASA (the owner of three nuclear power plants in Argentina), in arbitration proceedings against Argentine construction company TGLT regarding related to a complex construction project.
Represent dairy company Lactalis International in a dispute against Goodies, a company distributing Lactalis products in Argentina since 1997.
Represented EANA, a company belonging to the Argentine Ministry of Transport, in an UNCITRAL arbitration proceeding related to a dispute over the leasing of two aircraft.
DLA Piper LLP (US)
has a large and established team spread across its US and Latin America offices. The firm is especially active in debt offerings, including high-yield debt, private placements and project and infrastructure bonds. The group is also noted for structured financings and securitisation, along with debt restructurings – particularly sub-sovereign debt restructurings in Argentina. New York partner
Christopher Paci
is a cornerstone of the practice with
Marcelo Etchebarne
having a prominent role in Buenos Aires on sub-sovereign debt mandates.
Roberto Vianna do R. Barros
, at associate Brazilian firm
Campos Mello Advogados in cooperation with DLA Piper
, has landed a number of major Brazil capital markets engagements.
Practice head(s):
Christopher Paci; Marcelo Etchebarne; Roberto Vianna do R Barros
Key clients
Banco do Brasil
Globant
Province of Chaco
Province of Chubut
Province of Entre Rios
Province of Salta
YPF ad hoc bondholder committee
Crédito Real
Edenor
Transtelco Holdings and Transtelco Acquisition III
Banco Latinoamericano de Comercio Exterior
Alsea
Work highlights
Represented Globant in its underwritten public offering of 1.3m common shares, valued at approximately $286m.
Represented Alsea in its debt restructuring and related issuance of $500m in senior notes (due 2026).
Advised Banco do Brasil on its issuance of senior unsecured social bonds.
DLA Piper Argentina >
Firm Profile
DLA Piper Latin America offers full-service business legal counsel to domestic and multinational companies with interests in and operations throughout the region. Our integrated approach to serving clients combines local knowledge with the resources of the DLA Piper global platform. With over 300 lawyers practicing in DLA Piper Latin America, our teams frequently work with our professionals throughout the Iberian Peninsula and around the global firm to ensure our clients receive the depth of service they require to meet their legal and business objectives.
DLA Piper assists with business transactions and cross-border disputes throughout Latin America. We handle matters in every country in the region and across every industry sector in which our clients operate. As the level of sophisticated cross-border activity continues to grow throughout the entire region, DLA Piper continues to expand services to clients with a Latin America presence through our cooperation with Campos Mello Advogados in Rio de Janeiro and São Paulo, Brazil and with our DLA Piper multi-disciplinary practice with offices in:
Bogota, Colombia
Brasilia, Rio de Janeiro and São Paulo, Brazil (Campos Mello Advogados in cooperation with DLA Piper)
Buenos Aires, Argentina
Lima, Peru
Mexico City, Mexico
San Juan, Puerto Rico
Santiago, Chile
Our experience in Latin America includes assisting companies from inside and outside the region with the full range of business, legal and commercial services that DLA Piper provides worldwide:
Capital markets
Compliance and investigations
Energy, mining and natural resources
Family groups
Franchise and distribution
Hospitality management agreements
Inbound and outbound capital investments
Insurance and reinsurance
Intellectual property and technology transfer, registration
International arbitration
Labor and employment, immigration
Litigation
M&A
Market entry
Privacy and data security, e-commerce
Private equity and debt financing
Project finance and public-private partnerships
Real estate investment
Tax structuring, transfer pricing, imports and market access issues
Telecommunications, media, and entertainment regulation and licensing
Our team is multilingual and never lets language or time zones present a barrier to efficient client service. Having practiced law in both the US and Latin America, the members of our team are intimately familiar with civil law systems and with the cultural and legal nuances required to successfully do business in the region.
Our strategic relationships in countries in which we do not maintain offices enhance our ability to deliver quality business legal services with a keen understanding of local statutes.
Languages
English Spanish Portuguese
Interviews
Marcelo Etchebarne, Country Managing Partner; Project Group Co-Chair Corporate-Capital Markets, Latin America;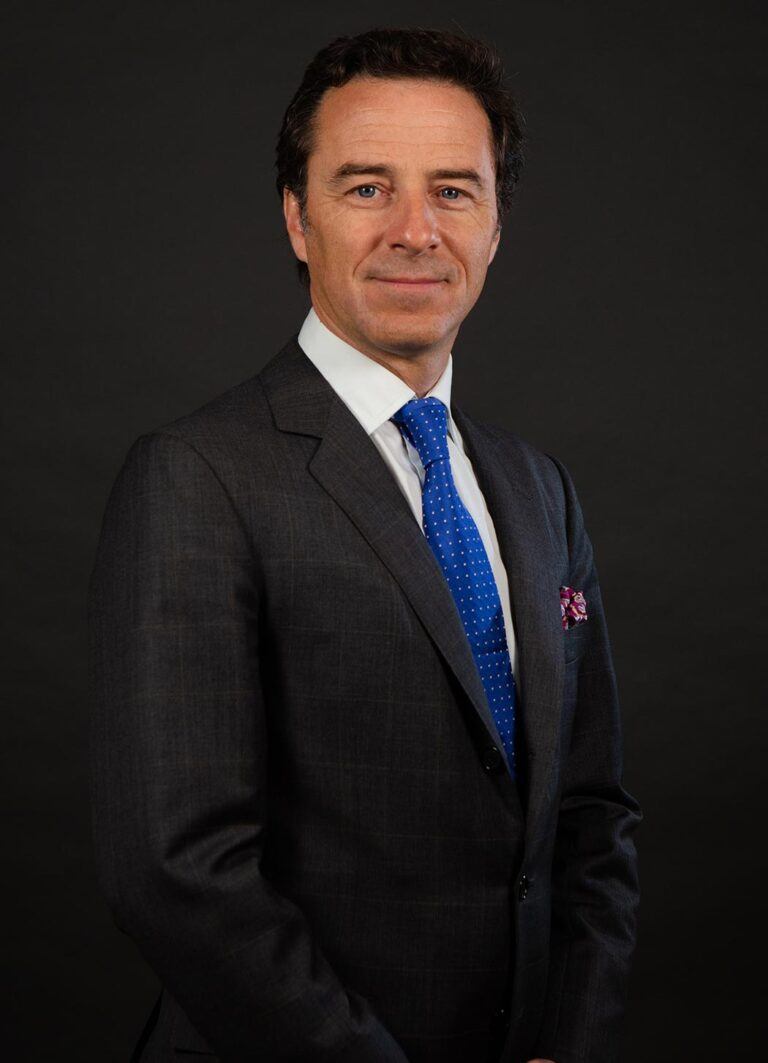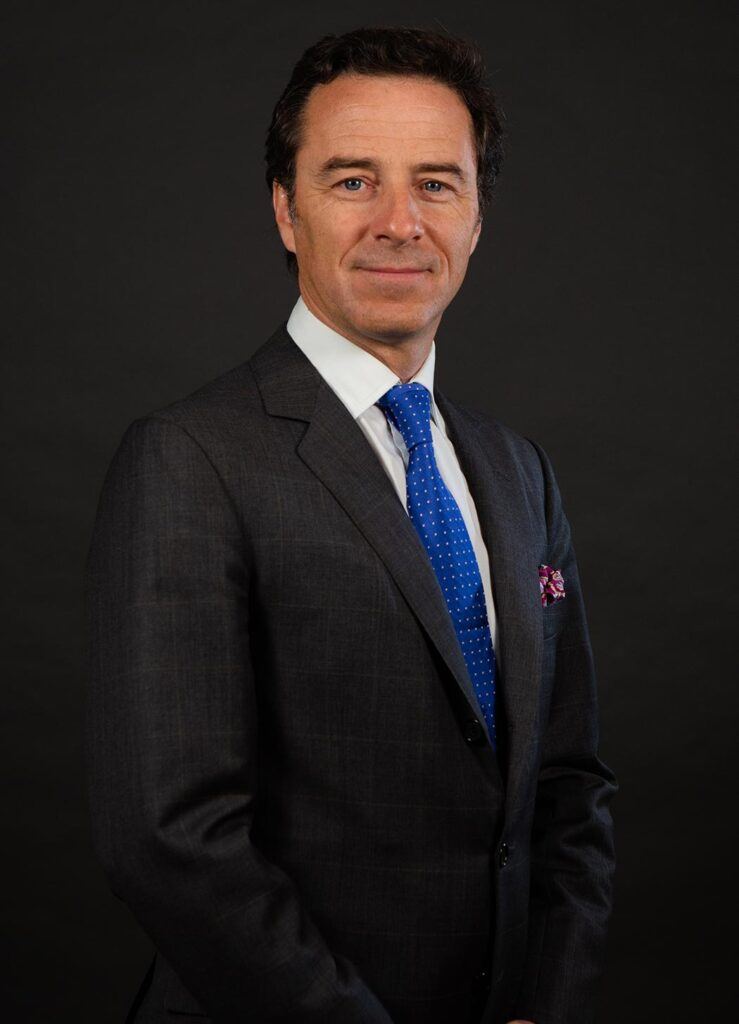 1) What do you see as the main points that differentiate DLA Argentina from your competitors?
DLA Piper is the most prominent global law firm today with over 90 offices in more than 45 countries. It has been ranked the number 1 global M&A firm for the 11th consecutive year according to Megamarkets and number 2 in the US. The firm has the muscle to invest in the best available technology. We developed our own artificial intelligence named CoCounsel. Our experts on AI can not only tell clients how to comply with new rules and regulations but also make sure they comply with them. All of that percolates into our team that is better suited to advise clients in a rapidly changing legal environment. Our lawyers participate in practice groups with lawyers from Canada to Chile on regular update calls and training programs. They interact with their peers in Europe, Middle East, and Asia Pacific. They are updated with the cutting-edge legal technology that the firm applies globally. We operate under the protocols and standards of a leading international firm. Put it simply, our Buenos Aires office has a mix of lawyers admitted in Argentina and in New York with a global exposure. The training and experience they receive is unmatched by any other local firm.
2) Which practices do you see growing in the next 12 months? What are the drivers behind that?
Mergers and acquisitions in the food, agribusiness, energy, and mining sectors will continue to grow. Argentina was once the barn of the world and still is one of the largest food producers; it has the second largest gas basin in the world, some of the largest mineral deposits (silver, potash, lithium, uranium, copper, gold), it is still one of the largest producers of food. With adequate regulation and some stability, it could easily double or triple it exports on those sectors.
We are ready to help global and local clients in those areas. We have been incredibly active in M&A over the last few years. In 2022, our Buenos Aires office consummated 20 aquisitions, 14 of which were publicly reported and 6 remained confidential. That is twice as many as the number reported by the second most active firm. We were also one of the busiest Argentine firms in finance and capital markets in 2022.
3) What's the main change you've made in the firm that will benefit clients?
We have top notch practitioners in all the areas that we cover.  We have the ability to retain the best available talent and train them in a way that our peers cannot.  We also have a highly sophisticated group of New York Law practitioners (to my knowledge the only one based in Buenos Aires) that work as part of the teams in New York with Christopher Paci, our US Chair of Capital Markets, Margarita Oliva, our Latin America Regional Practice Group Leader (Finance) and myself. They have done several cross border corporate finance deals under New York Law in Mexico, Peru, Paraguay, Chile, Uruguay.
4) Is technology changing the way you interact with your clients, and the services you can provide them?
AI and quantum computers will rapidly transform the world. At DLA Piper we have developed CoCounsel. As said by Bennett Borden, our Chief Data Scientist of our Artificial Intelligence and Data Analytics Practice, with CoCounsel, our attorneys will be able to enhance their services and create more agile and focused workflows by leveraging advanced purpose-built AI technologies.
5) Can you give us a practical example of how you have helped a client to add value to their business?
DLA Piper Argentina has historically created novel legal solutions. In 2010 we proposed a reverse inquiry proposal from bondholders holding around USD12 billion of defaulted Argentine sovereign bonds. That idea was key to terminate the stalemate between the Republic and its investors. Our clients obtained the trade they thought was reasonable and the Republic saved US$36 billion, compared to the payments made under court settlements a few years ago. More recently, we advised on five deals of the year in Latin America, including YPF US$6.2 billion debt restructuring, the Province of Buenos Aires US$ 7 billion debt restructuring, LATAM Airlines US$1.3 billion debt restructuring, the Province of Buenos Aires peso-denominated notes offering of US$ 1.5 billion, and Stoneway Capital US$ 500 million offering of senior secured notes in connection with the construction of four combined cycle plants in Buenos Aires.
We are currently advising a large group of business leaders on a monetary reform program for Argentine that will be available for implementation for the next administration in 2024. We have a team of lawyers that have contributed over US$150,000 on pro bono legal advice from the U.S., Europe and Argentina, designing a highly complex legal structure to deal with the complexities that the Argentine Central Bank is currently facing. If implemented, this can be a game changer for companies, financial institutions and business leaders operating in Argentina, providing long term stability, growth, and low inflation.
6) Are clients looking for stability and strategic direction from their law firms – where do you see the firm in three years' time?
We are a client oriented global law firm. Our clients are generally very sophisticated, demand attention and high-quality legal advice. Stability and strategic direction are key to them. Our Buenos Aires office was founded in 1998 and some of the founding partners are still around, such as Guillermo Cabanellas and me. Almost all of our partners were trained in-house. Over the past two and a half decades we have worked in some of the most challenging matters that took place in Argentina, from the largest transactions to the biggest arbitrations and complex cross border litigation engagements designing the strategic road map for our clients and taking them to the finish line. We believe that our team has the capabilities to continue leading the trend in the future.