Firm Profile > Dawson Cornwell > London, England
Dawson Cornwell
Offices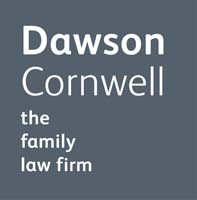 Dawson Cornwell
11 Staple Inn
LONDON
WC1V 7QH
England
Dawson Cornwell > The Legal 500
Rankings
Dawson Cornwell has been involved in many ground breaking cases including 18 reported cases from March 2020 to February 2021 of which six reached the Court of Appeal and one reached the Supreme Court. The team has immense foreign expertise and has a first-rate children department which is at the forefront of private children law disputes, difficult public law cases, child abduction and other areas such as forced marriages, surrogacy and parentage arrangements. It also has a significant practice that deals with financial provision for children.  Kate Allen advises on all areas of domestic and international family law including high-net-worth financial settlements, children disputes and cohabitation. Russell Bywater is another known name for his work on difficult cases involving non-disclosure, overseas assets and offshore trusts. There have been some changes to the team - Catherine Thomas is now at Bortoft Bell and Zoe Fleetwood is at Mills & Reeve LLP. Sulema Jahangir was promoted to the partnership.  The practice 'remains at the forefront of international children cases. After the sad passing of Anne-Marie Hutchinson the children team is being led by the brilliant Carolina Marín Pedreño. It is a close knit team with a huge depth and breath of experience in children cases and in particular international children cases'.
Practice head(s):
Kate Allen; Carolina Marin Pedreño
Other key lawyers:
Russell Bywater; Jessica Reid; Colin Rogerson; Lisette Dupré; Amy Barrow; Forum Shah; Sulema Jahangir; Charlotte Image-Flower; Charlotte Conner; Amy Fullerton; Kate Brett; Aysel Akhundova
Testimonials
'Dawson Cornwell is one of the premier boutique family law firms. What makes it unique is the depth of the experience and the diversity of the team to deal with all matters relating to family law, whether it be finances, children, or complex questions of international private law. All of the individuals I have worked with in the firm are fully committed to the clients and providing the best possible advice in terms of strategy to suit the clients' needs'.
'Dawson Cornwell is known as one of the most prestigious family law firms in the UK. It has some of the most exciting work in the field. The individuals at Dawson Cornwell are some of the best and the brightest. Of particular note are: Carolina Marín Pedreño; Charlotte Image-Flower, Forum Shah'.
'It has one of the most unique pools of international children law talent and experience in the country which has survived in full force since Anne-Marie Hutchinson OBE QC (Hon)'s untimely death. Carolina Marin Pedreno – hardworking, tactical, impressively intelligent Head of the Children team. Particularly strong on international children cases with a real feel for the right answer or the optimal answer for a client'.
'The best firm for international family law. Colin Rogerson: Colin Rogerson knows everything there is to know about surrogacy law, both domestic and international.  He also has considerable experience with cases in other areas related to the Human Fertilisation and Embryology Act 2008. Forum Shah: Very bright. She is is always one step ahead in litigation. She has represented a number of young  people in difficult private law  proceedings'.
'Dawson Cornwell has a deep bench of divorce law talent and experience. It is the optimally-sized firm: large enough to be at the forefront of emerging trends in divorce law, yet small enough to provide its clients with the dedicated attention of senior lawyers. Kate Allen's stellar reputation proved to be well-deserved. From our first meeting, Kate was laser-focused on me, my position and my objectives. She adapted her approach to best reflect my changing perspectives and circumstances. At times, she saved me from myself. Kate ably combines legal rigor, steadfast advocacy and empathy'.
'Mr Russell Bywater: A true force of nature. He really redefines what empathy in a professional sense can look like and lives the journey with you every step of the way but always with a solution focused and forward looking ethos. He is fearless. He made me feel like a movie star in the client care he gives. He is like a true chess grandmaster and is thinking several moves ahead as always. He is calm and knows all the moves to play and can contain his clients' emotions like nobody else'.
'Dawson Cornwell is the full Rolls Royce package for financial remedies. The whole ethos is very client-driven, deadlines are met and correspondence is forthright but solution-focused. Lay clients feel very safe. Charlotte Conner is as good as family law solicitors get. She is personable, super-intelligent and on the ball. Her correspondence is superbly written and she knows exactly when to fight and when to settle'.
'Lisette Dupre is immensely talented.  She is as savvy as she is intelligent, and is not afraid to ask the client the difficult questions when necessary.  When working with her, there is a real sense of a team effort, and her contributions are invaluable'.
Dawson Cornwell >
Firm Profile
Dawson Cornwell is one of the UK's leading specialist family law firms, described in the words of The Legal 500 as a "firm of exceptionally dedicated, experienced and knowledgeable solicitors with an unparalleled case load of high-profile and complex international family law cases" and by sources as "without question… the leaders in the field".
The firm: Dawson Cornwell combines its highly regarded expertise in all aspects of family law with an unrivalled reputation in the field of international children law. The firm is unusual in that it has developed two specialist departments: the matrimonial department and the international children department, which work together as "a strong team of talented lawyers who are tactical, experienced and pragmatic", providing its clients with a bespoke service.
The matrimonial partners are Russell Bywater who "has great judgement combined with a down-to-earth manner", the "super bright" Kate Allen, the "sensible and highly experienced" mediator Jeremy Abraham, the "very supportive" Charlotte Conner, Lisette Dupré who "is very knowledgeable about jurisdiction issues in matrimonial finance cases" and Jessica Reid who "is an excellent choice: measured, responsive, great on paper and in person". The matrimonial department also includes consultant Rhiannon Lewis who is "excellent and extremely knowledgeable". The international children department is headed by the "absolutely superb" dual-qualified partner Carolina Marín Pedreño who "has  strong experience at the highest level of international cases.  Her tactical judgment is excellent, and her international links and knowledge are impressive", Colin Rogerson who "is an expert in international surrogacy cases, with an encyclopaedic knowledge of law and practice in this field, and a meticulous approach to tactics" and Sulema Jahangir who stands out for her "knowledge and experience in very sensitive matters".
The vast majority of the firm's cases are international. The firm's lawyers have extensive experience dealing with jurisdiction and other international issues. "They have every language under the sun covered", including Azeri, Bengali, Catalan, Creole, French, German, Gujarati, Hindi, Italian, Polish, Punjabi, Russian, Spanish, Swedish, Tamil, Turkish and Urdu. They are trailblazers in the field of cross-border children work, to which their unparalleled and ongoing record of reported cases is testament.
Dawson Cornwell has a reputation for taking on the trickiest international cases, and who "handle the heavyweight, complex and cross-jurisdictional cases well". "They are known for their tenacity and fighting a client's cause". The firm has thus been instrumental in developing entirely new areas of law, including failure to maintain applications for spouses who are stranded abroad and Schedule I applications following sperm donation cases.
The firm prides itself on its partner-led approach, with strategic thinking and deft negotiation. While fee-earners assist partners to ensure that all work is undertaken cost-effectively, clients are always able to speak directly to, and deal directly with, the partner in charge of their case. Each partner has, deliberately, a different speciality so that they are able to offer collaborative law and mediation through to a high level of experience in jurisdictional work and complex litigation and trusts. At the same time the firm is known for being united in resolution rather than litigation and proportionality in respect of costs.
Sources say about the firm, "An excellent team that has a good mix of experienced heads at the top of the tree and a lot of young, keen and clever junior lawyers coming through".
Types of work undertaken: The firm advises clients in the UK and internationally on all areas of family law, including prenuptial and post-nuptial agreements, separation, divorce, dissolution of civil partnerships, international forum disputes, complex financial investigations, high-net-worth financial settlements, child maintenance, enforcing foreign orders, EU regulation cases and pensions.
Its award-winning specialist international children department undertakes international custody disputes, child abduction, adoption, relocation, leave to remove, stranded spouses, forced marriage, honour-based violence, EU regulation recognition and enforcement, and complex international care cases.
The "very calm and thoughtful" Jeremy Abraham is a member of the Office of the Public Guardian's panel and brings to his Court of Protection work his expertise as a family lawyer and his background in civil and probate litigation, as well as, importantly, his skill as a mediator.  He runs a growing Court of Protection practice and is instructed in cases where there is a complex high value estate including international and cross border matters.
The firm also has a highly regarded reputation in international surrogacy, assisted reproduction law and same-sex parenting cases and has represented several high-profile commissioning parents in this field. This work is undertaken by solicitor advocate Colin Rogerson who has "developed a fantastic reputation" in the area of surrogacy.
In addition to its litigation practice, the firm actively promotes alternative dispute resolution, with active collaborative law partner, Kate Allen, highly experienced mediator, Jeremy Abraham and Resolution trained mediator Jessica Reid. The firm is described as "an outstanding supporter of mediation" and is known for having "a strong practice handling mediated and collaborative solutions to family matters".
Lawyer Profiles
| Photo | Name | Position | Profile |
| --- | --- | --- | --- |
| | Jeremy Abraham | Partner undertaking family law (predominantly financial applications), contentious trusts and probate and… | View Profile |
| | Kate Allen | Consultant and collaborative law specialist at Dawson Cornwell; specialises in divorce and… | View Profile |
| | Amy Barrow | Senior Associate who advises on all aspects of family law, but specialises… | View Profile |
| | Russell Bywater | Partner specialising in divorce, high-value ancillary relief, cohabitants' disputes and non-marital finance. | View Profile |
| | Charlotte Conner | Partner specialising in divorce and all issues relating to relationship breakdown, including… | View Profile |
| | Lisette Dupré | Partner with expertise in divorce and high value finances on family breakdown,… | View Profile |
| | Stephen Harker | Managing partner specialising in commercial property and residential work. | View Profile |
| | Charlotte Image-Flower | Senior Associate specialising in private and public children law and care proceedings. | View Profile |
| | Sulema Jahangir | Partner who undertakes all aspects of domestic and international family law including… | View Profile |
| | Helen Kings | Partner specialising in private children law, international child abduction, other children cases… | View Profile |
| | Rhiannon Lewis | Consultant specialising in divorce, cohabitants' disputes and high-value ancillary relief. Reported cases:… | View Profile |
| | Carolina Marín Pedreño | Partner specialising in international children work: Child Abduction, leave to remove, jurisdiction… | View Profile |
| | Jessica Reid | Partner and Mediator; specialises in divorce, financial and private children cases. She… | View Profile |
| | Colin Rogerson | Partner and Solicitor Advocate; specialises in all areas of children law, especially… | View Profile |
| | Forum Shah | Senior Associate specialising in private and public children law, with particular expertise… | View Profile |
Staff Figures
Number of UK partners : 11 Number of other UK fee-earners : 27
Languages
Spanish Bengali French German Gujarati Hindi Italian Polish Punjabi Russian Urdu Catalan Turkish Creole Azeri Swedish Tamil
Diversity/Community
Dawson Cornwell is committed to promoting equality and diversity both in relation to our staff and job applicants and in relation to our policies, practices and procedures. This applies to our professional dealings with clients and others.
We recognise that a firm which is inclusive and diverse attracts the most talented individuals, who are valued for their ability and performance.
We treat everyone equally and with the same attention, courtesy and respect, regardless of sex, sexual orientation, race or racial group, religion or belief, age, caring responsibility or disability.
Wherever possible, we take steps to promote equal opportunity in relation to access to the legal services that we provide, in order to ensure that, subject to funding constraints, our services are accessible to all clients. We are committed to meeting the diverse needs of our clients.
We consider all employees to be equal and create a working environment which is free from unlawful discrimination. This applies equally to voluntary positions and anyone undertaking work experience with us.
Awards & Recognitions
We are signatories to the Law Society's Diversity & Inclusion Charter and we have a Silver Charter Mark. We have also been awarded a Diversity Aware Charter Mark. We have been committed to issues relating to equality and diversity in both our work and in the workplace for many years as demonstrated by the awards referred to below.
We have been shortlisted for Company of the Year – Female Leadership (Boutique) at the Citywealth Powerwomen Awards in March 2022. The Powerwomen Awards is now in its tenth year and was designed in consultation with the London School of Economics to champion women in the wealth sector and highlights the female leaders of today and tomorrow.
Kate Allen, Partner was shortlisted for the award for Diversity/Gender Positive Role Model of the Year in the Citywealth Magic Circle Awards 2020.
We won the Silver Award for Company of the Year – Female Leadership (Boutique) at the Citywealth Powerwomen Awards in March 2020. The Citywealth awards programme champions women in the wealth sector and highlights the female leaders of today and tomorrow, spotlighting individuals and companies who support caregiving responsibilities, female leadership and celebrate diversity.
We were shortlisted as Best Employer – Career Progression LGBT+/inclusion for the Citywealth Future Leaders Awards 2019. The criteria for the award is to demonstrate evidence of leadership and development of LGBT+ and diversity individuals within the organisation, including investment in qualifications.
Colin Rogerson, Partner, is a member of the Interlaw Diversity Forum, the P3 Network and a Founding member of the UK LGBT Family Law Institute. He was awarded "Rising Star under 40" by the LGBT Bar Association and the Interlaw Diversity Forum, in recognition of outstanding legal professional under the age of 40 who have distinguished themselves in their field and demonstrated a profound commitment to LGBT equality (2014).
Sulema Jahangir was named an Unsung Hero by News Week Pakistan in 2019.
Shabina Begum was recognised as one of the Top 100 figures on the British Bangladeshi Power and Inspiration List in both 2014 and 2017.
Client Testimonials
CLIENT: Matrimonial client
COMPANY/FIRM: Dawson Cornwell
TESTIMONIAL: The firm really are excellent. They really work in a truly collegiate manner and you get to know various individuals. There is good collaboration between finance and child teams which is needed and you get a specialist in each when there is an international element as in my case.
---
CLIENT: Children matter client
COMPANY/FIRM: Dawson Cornwell
TESTIMONIAL: There's a reason why Dawson Cornwell is the top law firm in London. They have an amazing team who are very knowledgeable and very helpful.
---
CLIENT: Matrimonial client
COMPANY/FIRM: Dawson Cornwell
TESTIMONIAL: Thank you for all your hard work and expertise throughout. It has been an extraordinary year and I don't know where I would be had I not had your representation.
---
CLIENT: Matrimonial client
COMPANY/FIRM: Dawson Cornwell
TESTIMONIAL: I would like at this point and after such a long time working on my divorce matters to reiterate my gratitude to all of you for your good work, professionalism, guidance and help during these almost three years. It has been a long journey but I am really grateful and happy with the outcome that you made possible.
---
CLIENT: Children matter client
COMPANY/FIRM: Dawson Cornwell
TESTIMONIAL: Once again, I would like to thank the entire law firm, which performs its work masterfully and recommend it to anyone who experiences what my son and I do, although I do not wish it upon anyone.
---
CLIENT: Children matter client
COMPANY/FIRM: Dawson Cornwell
TESTIMONIAL: I would like to start off by saying that I am ever so grateful for all the help and support you have given me. I had a very good experience with this firm and would recommend them.
Top Tier Firm Rankings
Firm Rankings