Sills & Betteridge LLP > Lincoln, England > Firm Profile
Sills & Betteridge LLP
Offices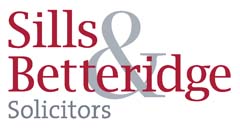 Sills & Betteridge LLP
Aquis House
18 – 28 Clasketgate
Lincoln
LN2 1JN
England
Sills & Betteridge LLP > The Legal 500
Rankings
Sills & Betteridge LLP provides a 'first-class service' to clients across the Lincolnshire area, which range from SMEs to national companies with bases in the region. The group has expertise in a number of sectors, and is particularly strong in the agri-business, energy, haulage and software engineering industries. James Conduit leads the practice and has expertise in corporate transactions in the insurance and education sectors, as well as issues relating to digital media. Andrew Payne, formerly the firm's senior partner, retired from the partnership in May 2020, though continues to practice as a consultant.
Testimonials
'We have received a first class service from the team at Sills & Betteridge, the thing that stood out most was the excellent communication, and responsiveness to the tasks and timeframe required. The team were able to communicate what is often complex legal prose in a manner that was clear and simple for those not trained in the niceties of legalese.'
'We have been very pleased with the service provide by James Conduit regarding a recent asset purchase agreement. The communication regarding the work was superb. James understood the nature of the agreement and accurately produced the contract required. The attention to the deal, and communication with the other party's solicitors facilitated an exchange on schedule and the process ran smoothly.'
'James Conduit, Partner and our lead contact, is always available to initially discuss any requirements we have and then to either directly act for us or bring the relevant experienced team member to our case. James has taken the time to understand our business and fully understand the way our industry works. I class James as more than a business associate.'
'The Sills team are always thorough, professional and responsive to the client circumstances. They operate with efficiency and work to deadlines set by the client.'
'The individuals pay more than lip service to delivering on their promises. They stand out for the consistent quality in delivering the service to clients. They are reliable and innovative and provide solutions to specific client matters than resolve rather than frustrate the resolution of matters.'
'As one of the pre-eminent firms in Lincolnshire I think the depth and quality of the Team and Individuals at Sills & Betteridge often get missed in the wider East Midlands market. Over the past fifteen months we have worked a lot closer with the firm and a number of its team. The depth of services is often understated, as is the quality of the individuals. The sensitivity as to costs makes Sills a natural partner to work with and one we will look to further grow our relationship with as time progresses.'
'I have worked with Martin Walsh on a number of deals, he consistently delivers within time and budget, whilst ensuring that risk is properly managed regardless of the time involved. Martin puts clients first.'
Key clients
Ashbury Labelling Limited
Ballet Makers Europe Limited
Battle Hayward and Bower Limited
Beaphar BV
Chandlers (Farm Machinery) Limited
Clydesdale Bank PLC
EPS Logistics Technology Limited
GH Byproducts (Derby) Limited
Hemswell Estates Limited
Lincoln College Group
Lincolnshire Football Association
Micronclean Limited
NerG Ltd/ NERG Holdings Ltd
Omex Agriculture Limited
Sleeping Disorders Centre Group
Synergi Tech (IP) Limited
The Burdens Group
The Genius Group Solutions Limited
Turnbull & Co Limited
Work highlights
Acted for Chandlers Farm Equipment on its acquisition of Lister Wilder's Fendt, Massey Ferguson and Valtra 'AGCO' dealerships.
Acted for the sellers of the Principle Healthcare Group on its sale to Euro Vital Pharma (EVP), an investee company of private equity firm Capiton.
Advised local heat and power solutions provider NerG Ltd on a £2m combined heat and power project.
Sills & Betteridge LLP has a number of offices across the East Midlands and is recognised for its property litigation work; it is also experienced in a range of commercial matters including partnership and shareholder disputes, professional negligence claims and tax proceedings. In Lincoln, Karen Bower-Brown acts in disputes relating to breaches of contracts or warranties, in addition to handling contentious probate matters. The Boston office is led by David John, who acts in a variety of property-related issues in the County Court.
Practice head(s):
Karen Bower-Brown; David John
Other key lawyers:
Gary Phillips; Robert Pearson
Testimonials
'The team has a good understanding of their clients' business needs and gives sound commercial advice accordingly.'
'Gary Phillips has a great eye for detail and is meticulous in advancing his client's case. Robert Pearson has a sound commercial approach to litigation.'
'Robert Pearson is exceptionally bright, down to earth and engages extremely well with clients. He has sound judgment and legal knowledge, but is pragmatic and tuned in to the practical consequences of litigation. David John is an experienced and robust litigation lawyer with a wealth of experience. He fights hard for his clients.'
'The Team at Sills & Betteridge handle all legal matters for my company and I continue to be impressed by the professional service that they provide. When dealing with commercial matters with both agents and other solicitors, I am regularly told how fantastic working with Sills has been and also how the service they provide is significantly better than that of other firms.'
'Robert works with excellent attention to detail and always provides considered and thorough advice when dealing with contentious property matters.'
'I can only comment on my experience with Karen Bower-Brown. Karen communicated all of my legal options to me in a very thought out and easy to understand way. She resolved all of my concerns and communicated responses in a very timely manner. I felt confident that she was in control of the situation throughout this stressful process. She kept me abreast of developments and presented options throughout. I was very lucky to have Karen on my side as would definitely use her if a situation arose again.'
'Large, professional organisation practicing a number of disciplines. Quick to respond to issues.'
'They are very down to earth, but technically competent. Karen Bower-Brown heads up the team and has excellent leadership credentials.'
Key clients
Hemswell Biogas Limited
SHD Composite Materials Limited
Turnbull & Co Limited
Micronclean Limited
The Burdens Group Limited
Omex Agriculture Limited
SHD NTI Limited
Work highlights
Representing an academy in a contractual dispute with a former uniform supplier.
Advising a client in relation to a High Court dispute relating to disputed broker's fees.
Acting for a client in relation to a dispute over termination of a commercial licence.
The family department at Sills & Betteridge LLP is made up of four individual groups. Helen Derry heads both the family department overall as well as the mediation group. The matrimonial and finance group is headed by John Mitchell who 'is undoubtedly the stand-out partner'. The emergency work group focuses on domestic abuse and child abduction matters and is headed by Chrystal Theofanous, a 'solicitor whom you really want on your side'. Mo Hayes heads up the care team which represents children and parents in care proceedings brought by local authorities.
Practice head(s):
Helen Derry; John Mitchell
Testimonials
'John Mitchell is the ideal combination of low-key, non-confrontational, but also well able to stand up to more 'theatrical' opponents. He is also more than willing to listen to your views first, then give his without trying to push you into any action your not comfortable with.'
'Siobhan Thompson provided first class work in a very difficult case acting for a child with highly litigious and confrontational parties in person. She struck just the right balance in dealing thoroughly with a fact-heavy situation.'
'Chrystal Theofanus is passionate about the interests of her clients, most of whom are vulnerable. She brings to their cases that mix of empathy and tenacity. She is selfless and fearless in her dedication to her clients. A solicitor whom you really want on your side. She is available at whatever time should her clients interests require it.'
'Siobhan Thompson is a solid performer who has a reputation for being able to identify the nub of the issue when dealing with complex cases.'
'Excellent solicitors who work the case effectively and doggedly.'
'John Mitchell is undoubtedly a stand-out partner and often represents the child in private and care proceedings.'
'A powerful team of hardworking dedicated lawyers who will do the mileage to provide excellence to their clients. They are always completely up to date with the case law.'
'Ailsa Tennant listened to my needs, was consistent in her replies and assisted with an out of court settlement, for which I'm grateful. She responded to communication promptly and clearly.'
Work highlights
Achieved a successful outcome for a mother in a published Court of Appeal case that dealt with the issue of how to determine a child's habitual residence for Hague Child Abduction Convention purposes.
Represented a father with a net worth of £15m in matrimonial proceedings involving complex farming and land issues.
Acted for a wife in financial remedy proceedings, involving pensions of over £2 million and businesses valued at £1 million and £5 million.
Sills & Betteridge LLP's 'very helpful and professional' contentious probate team has extensive experience of a wide variety of claims, such as defending executors and beneficiaries when wills are contested, Inheritance Act claims and negotiating terms of a deed of variation. The practice is headed by David John and 'very knowledgeable and professional' Karen Bower-Brown who also regularly acts in mediations as well as property and trust litigation.
Practice head(s):
Karen Bower-Brown; David John
Testimonials
'Karen Bower-Brown is very sensible – clever and hugely empathetic '
'Karen Bower-Brown is very experienced in this area – she adopts a common sense approach to resolving disputes in the best interests of her clients.'
'Karen Bower-Brown gave me sensible and very helpful advice and always answered any of my phonecalls and emails. She was patient and always had the right advice and would listen to my concerns and offer sensible solutions.'
'Simple explanations to legal jargon. Calls always answered or returned, advice given and reasons explained. Karen Bower-Brown gave simple, understandable advice every time I asked for her help; she made what seemed like giant problems simple and straightforward. I have recommended Sills & Betteridge to family and friends knowing the personal attention given is priceless.'
'Karen Bower-Brown always took time to explain details and offered good advice to problems all through the processes, Karen always took time to talk to me and always returned my calls when she had been unavailable to take my calls, very friendly and professional at all times,'
'The team that I dealt with during the pandemic were very helpful and professional. Answers to my questions were dealt with promptly. I have always been satisfied with Sills & Betteridge.'
'I found Karen Bower-Brown very knowledgeable and professional and I would like to extend my personal appreciation for her assistance.'
Work highlights
Acted for executors who are also beneficiaries with reference to litigation entered into by the deceased before her partner relating to a jointly owned property with her former partner.
Acted for a son who is a beneficiary of his late mother's will the validity of which is being contested by his sister who is excluded from the deceased's latest will. The will is challenged on the basis of alleged lack of testamentary capacity.
Advised a major beneficiary in the deceased's will with particular reference to the executor's wish that the beneficiary should accept less than her strict entitlement. Taking steps to protect her interests as necessary.
Sills & Betteridge LLP acts for a variety of clients, such as farming families, business owners and wealthy individuals, offering advice on all aspects of probate, tax and succession planning, wills, trusts as well as Court of Protection work. The wills, trust and probate department works in close conjunction with, for example, the corporate and commercial team to provide succession and tax advice to business owners. Richard Bussell, whose 'trust and IHT knowledge is extremely good', jointly heads the team with Andrew Durkan.
Practice head(s):
Richard Bussell; Andrew Durkan
Other key lawyers:
Suzanne McAuley; James Proctor
Testimonials
'Brilliant partner contact. Even when I require help in a different department of the firm this partner will direct me to the relevant person.'
'A very friendly practice. Communication was good. If my solicitor was unavailable, my message was passed on and returned my call in a timely fashion.'
'I have never had to consult a solicitor before, so I was unsure what to expect. My husband passed away and it was a very emotional and distressing time for me. James Proctor dealt with probate on my behalf and also my will. James explained my options very clearly which made it all the much easier for me to handle. Communication was exceptional and always put me at ease at that sensitive period.'
'Richard Bussell is professional and a pleasure to work with: his trust and IHT knowledge is extremely good, he provides a good service and keeps other professional updated thus providing an all round service.'
'The is a unique practice – we live in a very small rural market town yet have this wonderful firm which can deal very professionally with any legal services. The service is so personal, you see the staff you are dealing with in person, home visits can be easily arranged, yet they have all the technology required to make their service so effective. All the staff are extremely capable, friendly and approachable, they also all liaise together to offer a complete service . I would strongly recommend this firm.'
'I have worked closely with Richard Bussell, who has a vast knowledge of trusts and estates, providing timely, specific guidance and technical knowledge to both clients and other professional firms. He has a very strong attention to detail ensuring that he builds strong relationships with clients so that the technical advice delivered is specific to their needs.'
'Sills have been excellent regarding service levels and turnaround times for wills and their support to us as executors – very professional.'
'Suzanne McAuley has demonstrated her understanding of client service throughout our dealings with her in respect of our mutual clients.'
Work highlights
Advised the Trustees of various Trusts which together hold the majority of the shares in the company of George Bateman and Sons Limited.
Advised non family trustee in respect of giving security against trust assets worth £4.5m to secure commercial borrowing to family company and subsequently coordinating interaction between all trustees, the company's solicitors and the lender's solicitors.
Appointed by the Court as replacement personal representatives and trustees to conclude the winding up of an estate involving four pilot trusts and various pieces of agricultural and development land.
Sills & Betteridge LLP, which has offices across Lincolnshire and Northamptonshire, advises a broad range of clients including developers, SMEs, charities and private individuals on all areas of commercial property. Malachy McGill leads the team from Lincoln, and often works alongside the corporate team to advise on the real estate elements of business transactions. Former senior partner Andrew Payne retired from the partnership in May 2020, though remains as a consultant.
Testimonials
'I have used Sills & Betteridge to conduct my legal affairs for over 10 years. My experience has always been a positive one and the customer service provided by all the departments has always been excellent. The staff are always helpful, polite and proactive and the departments work brilliantly together and with one another when matters overlap.'
'Malachy consistently provides excellent service, demonstrating professionalism and extensive knowledge particularly in relation to commercial property matters that he has undertaken on my behalf.'
'It's obviously a little difficult during lockdown but we found Sills to be quick to respond and easy to deal with. We would recommend them and will use them again.'
'The team were very professional, attentive, informative and nothing was ever too much trouble.'
'Andrew went into great detail and made sure I was kept in the loop at all times. Their knowledge and professionalism was impressive and better than other companies I have used previously.'
Key clients
Lindum Group Limited
Skegness Golf Centre Limited
Sukat processing Limited
County Care Support
National Coastwatch
Hemswell Estates Limited
Chandlers (Farm Machinery) Limited
The Burdens Group
Clydesdale Bank PLC
Cairns Heritage Homes No.6 Limited
Work highlights
Advised Cairns Heritage Homes No.6 Limited on the purchase of a development site.
Acted for Chandlers Farm Equipment on its £23m  acquisition of Lister Wilder's Fendt, Massey Ferguson and Valtra 'AGCO' dealerships, acquiring five new depots in Warwickshire, Oxfordshire, Wiltshire and Gloucestershire.
Advised Skegness Golf Centre Limited on the sale of land and building previously used as a golf centre as part of a business restructuring due to Covid-19.
The employment department at Sills & Betteridge LLP works in close collaboration with the corporate, commercial property and commercial litigation teams of the firm to provide a full service to its corporate clients. The team, headed by 'excellent' Stephen Britton, regularly advises on the employment aspects of corporate transactions and restructurings and assists in matters relating to senior executive exits, unfair dismissals as well as Gangmasters and Labour Abuse Authority issues.
Testimonials
'I would highly recommend Stephen Britton. I have found him to be very knowledgeable and thorough in the advice he provides. He is also very accessible and quick to respond to your queries.
'Stephen Britton has proven to be excellent. He provides very prompt , practical advice without prevarication.'
'The expertise and knowledge of individual solicitors I have dealt with has been excellent and advice is always measured to ensure matters are dealt with properly.
'An excellent local service provider. They have collaborated with local recruiters to hold free HR advice seminars, and opportunities to meet other HR professionals. We love that they brought employee wellbeing into the frame at one last seminar. '
Key clients
Cipher International Limited No
BFS Group Limited No
George Bateman & Son Limited
Nottingham City Transport Limited
3663 Transport Limited
Elite Frozen Foods Limited
Bidfresh Limited
Blackfinch Financial Limited
Sills & Betteridge LLP >
Firm Profile
Sills & Betteridge LLP offers a wide range of personal and commercial legal services. Clients include both private and publicly funded individuals, businesses, charities and government bodies.
The firm: The recorded origins of Sills & Betteridge date back to 1759, and the firm now has 14 offices with 313 partners and staff across Lincolnshire, the wider East Midlands and Yorkshire.
The firm has used mergers and acquisitions as a strategy for expansion into new geographic areas and to further strengthen its existing operations. Since 2007 the firm has merged with 12 smaller practices, with Bridge Sanderson Munro and Rawson Family Law both of South Yorkshire being the most recent. In 2018, the firm also opened new offices in Northampton and Grimsby, and in 2022 it opens in Howden in the East Riding of Yorkshire.
It continues to effectively meet and overcome the challenges facing the legal profession thanks to the sound strategic management of the firm's operations by its senior leadership team. Accelerated investment in the firm's IT and telecoms infrastructures has enabled significant efficiencies in case management, service delivery methods and flexible working arrangements.
Throughout over 260 years of practice, Sills & Betteridge has built up a wealth of experience and knowledge about what its clients want from their solicitors. It believes that by putting the client's needs at the heart of everything it does it can solve problems, meet goals and provide the best possible advice, in a clear, straightforward manner. The firm's clients regularly tell it that its staff are professional, efficient and courteous, and operate with skill, integrity and flair.
The firm's people are indeed its proudest asset, with many at the very top of their field. They include members of multiple Law Society Panels, The Society of Trust and Estate Practitioners (STEP), The Association of Contentious Trust and Probate Specialists (ACTAPS), Association of Personal Injury Lawyers (APIL) and accredited specialists of Resolution (Solicitors Family Law Association).
The firm has held the Law Society's Lexcel practice management standard since 2002. It also holds the Law Society's Conveyancing Quality Scheme accreditation.
Types of work undertaken: For private individuals, the firm can offer advice on family law, residential property, wills, trusts and probate, personal injury, medical negligence, employment law, crime and immigration law. The firm undertakes publicly funded work in the areas of care proceedings, domestic abuse, forced marriage and honour-based violence, international child abduction, mediation and crime.
For business clients, Sills & Betteridge has extensive experience in corporate sales and purchases, commercial property, employment law, litigation and dispute resolution, renewable energy, agriculture and rural business, regulatory law, commercial contracts, partnerships and LLPs, professional negligence, licensing, banking and finance, health and safety law, GDPR advice, insolvency and debt recovery.
Lincolnshire offices: Lincoln, Gainsborough, Scunthorpe, Grimsby, Sleaford, Skegness, Boston and Spilsby.
Offices elsewhere: Nottingham, Northampton, Doncaster, Thorne, Wath upon Dearne and Howden.
Main Contacts
| Department | Name | Email | Telephone |
| --- | --- | --- | --- |
| Senior Partner | Karen Bower-Brown | | |
| Chief Executive | Martyn Hall | | |
| Residential property | Edward Sharpe | | |
| Crime | Christopher Hogg | | |
| Family | Helen Derry | | |
| Wills, trusts and probate | Andrew Durkan | | |
| Corporate | James Conduit | | |
| Commercial Litigation | Karen Bower-Brown | | |
| Personal injury | Alison Hurton | | |
| Employment Law | Stephen Britton | | |
| Commercial Property | Malachy McGill | | |
Staff Figures
Number of UK partners : 44 Number of other UK fee-earners : 85