Sills & Betteridge LLP > Lincoln, England > Firm Profile
Sills & Betteridge LLP
Offices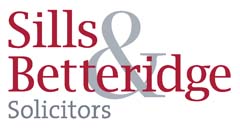 Sills & Betteridge LLP
Aquis House
18 – 28 Clasketgate
Lincoln
LN2 1JN
England
Sills & Betteridge LLP > The Legal 500
Rankings
Sills & Betteridge LLP
's sizeable practice is divided into four units; matrimonial/finances, emergency work, care and mediation, and is distinguished for its niche expertise in child abduction cases, knowledge of the preservation of family farms/trusts and acting for army personnel.
Helen Derry
leads the team from Lincoln where she primarily deals in pre/post-nuptial agreements and divorce cases.
John Mitchell
represents high net worth clients in complex financial proceedings, arising from separation or divorce, while the '
exceptional
'
Chrystal Theofanous
is one of the region's top specialists in international child abduction, forced marriage prevention, complex care proceedings and domestic abuse matters. In Northampton, litigator
Nicholas Flatt
 and
Siobhan Thompson
are the key names.
Other key lawyers:
Testimonials
'Siobhan Thompson is one of the most devoted and committed solicitors I have come into contact with. She is amazingly thorough. She is not afraid of taking the fight to the other side and she is tenacious. She is a practitioner to admire.'
'Nicholas Flatt is highly regarded amongst his peers. He is a very skilled solicitor. His case-load reflects the depth of his knowledge and experience. He approaches his work with dedication and great insight.'
'Chrystal Theofanous is exceptional and perhaps the most dedicated public law practitioner in the region. She challenges other professionals to consider every possible eventual outcome and is also willing to challenge the judiciary, when a decision seems to be wrong or unjust on the evidence.'
'An exceptionally experienced and well regarded family firm benefit from extremely effective support to deliver an outstanding service for their clientele.'
'Siobhan Thompson is a star. She is hard working, thorough, organised, easy to work with and wholly engaged with her cases. She is razor sharp and does not miss a trick. Her work is unrivalled and she is super efficient.'
'This practice is strong across all areas of child law. The solicitors are first class and advice to clients is based on both sound judgment and experience.'
'Sills & Betteridge has a very strong family team across all areas of practice. The team work very hard, are always well prepared and fight for their clients. They attract very good quality work in Lincoln and Nottingham.'
'Helen Derry is an absolute professional in all aspects of her work. She fought for me, she supported me, made sure going forward I was secure and I cannot thank her enough.'
Work highlights
A successful outcome in a High Court child abduction and habitual residence case, where the judge ruled that the father's decision to remove the child from Russia to the UK was wrongful under the terms of the Hague Convention, and that the child should return to Russia with the firm's client, the mother.
Acting for the wife in a large, ongoing divorce-related mediation involving expensive property and complicated trust structures set up by the husband's father prior to his death worth many millions.
Acted for a child in a serious case initiated by a local authority after a mother and her partner inflicted violent injuries on a young child.
Sills & Betteridge LLP
maintains a prominent track record in corporate transactions, investments and group restructures, often acting on cross-border deals, and particularly in the agri-business, energy, gaming, healthcare and manufacturing sectors. Based in Lincoln but serving all offices,
James Conduit
provides '
excellent support and appraisal;
his practice focuses on all areas of corporate law with a keen interest in on commercial agreements involving intellectual property, software development, and mandates involving the digital and regulated industries.
Testimonials
'Sills and Betteridge LLP have looked after our commercial legal needs for a number of years. They have developed a strong understanding of the business, and been proactive in a number of areas supporting the growth of our business. Most importantly for us, dealing in 'plain English' and avoiding the challenge those not trained in legal language face in reading complex legal documents.'
'The partners we work with at Sills & Betteridge have been excellent. They are approachable and have proven to be very responsive to our needs with excellent communication.'
'James Conduit, partner, always available to deal with problems when needed, giving excellent support and appraisal of our problems.'
Key clients
Active8 Managed Technologies Limited
Ballet Makers Europe Limited
Battle Hayward and Bower Limited
Beaphar BV
Boleyn Containers Leasing Services Limited
Chandlers (Farm Machinery) Limited
Clydesdale Bank PLC
EPS Logistics Technology Limited
Hemswell Estates Limited
JHWalter LLP
Lincoln College Group
Lincolnshire Football Association
Micronclean Limited
NerG Ltd/ NERG Holdings Ltd
Omex Agriculture Limited
SHD Group
Sleeping Disorders Centre Group
The Burdens Group
Turnbull & Co Limited
Work highlights
Advised the shareholders on their sale of Tag Security Holdings Limited in a private equity backed transaction involving cross jurisdictional subsidiary companies in the Netherlands, Germany, Belgium and Canada.
Advised A8MT Holdings Limited on its purchase of Leeds based managed technologies company Ridings Reprographics Limited.
Advised the members of local property agent heavyweight JHWalter LLP in its merger with national and international agents Brown & Co.
The '
highly skilled
' commercial litigation team at
Sills & Betteridge LLP
provides litigation services to clients with respect to contractual disputes, shareholder claims, professional negligence matters, breaches of confidentiality and restrictive covenants as well as planning disputes. The practice is headed by
Karen Bower-Brown
from Lincoln - she has expertise in commercial property disputes and breach of warranty claims, and at the start of 2022 was appointed as the firm's first-ever female senior partner. Clients see the unit as a '
reliable go-to place for commercial litigation
' that offers a service that is '
second to none
'.
Other key lawyers:
Gary Phillips; Robert Pearson
Testimonials
'Sills' commercial litigation team in Lincoln is one of the few reliable go to places for commercial litigation in Lincoln. They are very well established and have a good sized team backed by a respected commercial team. Very good client base and highly regarded for their integrity and common sense.'
'Rob Pearson is a safe pair of hands in Lincoln and is knowledgeable and sensible serving his clients' interests very ably.'
'This practice has a good all round commercial team that understand its local businesses and is able to meet their needs. They are prompt in answering queries and gathering additional information where required.'
'The service has always been second to none. The team are highly skilled and they offer through, professional and intelligent advice, whilst also using logical common sense when dealing with enquiries and/or issues that may arise.'
'Robert Pearson: very personable, always on hand to respond quickly to questions or queries and offer straightforward explanation and advice.'
'Full service law firm, including intellectual property work, outside London.'
'Robert Pearson helped the client achieve high quality advice and assistance, at a competitive cost.'
Key clients
Ballet Makers Europe Limited
Hemswell Biogas Limited
Micronclean Limited
Omex Agriculture Limited
SHD Composite Materials Ltd
SHD-MTI Limited
The Burdens Group Limited
The Snoring Disorders Centre Ltd
Turnbull & Co Limited
Work highlights
Acted for The Sleeping Disorders Centre Limited in a dispute with a manufacturer of life saving medical equipment following a recall on safety grounds involving engaging in pre-action correspondence and eventually reaching a settlement.
Acted for a private limited company who were in dispute with a major shareholder regarding the value of his shares.
Acted for a private limited company in a dispute regarding alleged water contamination at a residential development.
Sills & Betteridge LLP
is one of Lincolnshire's specialist contentious trusts and probate practices.
Karen Bower-Brown
has built up a strong contentious reputation in representing clients in disputes over validity of wills, financial provision claims, proprietary estoppel cases and property and trust litigation.
Testimonials
'Karen Bower-Brown impressed me with her logical and calm approach to our contentious issue with the validity of a will. I would readily recommend her.'
'Karen Bower-Brown was an exceptional individual to work with. Karen made us feel that our case was important to her and that she would explore every potential route to help us win our case. We are without doubt that without her input and leadership, we would not have achieved the positive outcome that resulted.'
'Karen Bower-Brown- her measured and knowledgeable approach led to a very satisfactory outcome when it was possible to have ended very poorly. Karen's communication was excellent and responsive, while never unnecessary, such that legal bills accumulated appropriately and not excessively.'
'Karen is an experienced Litigation Solicitor, and we found her knowledge to be of great value in dealing with our relations and securing a settlement quickly. She was kind and supportive and understood what I was going through, which helped me through this difficult process.'
Work highlights
Dispute relating to the validity of a Will that had not been properly executed in the presence of two witnesses. Now resolved. An application is being made for a Grant of Probate on the basis of an earlier properly executed Will.
Dispute relating to the validity of a homemade Will made from a document printed from the internet very shortly before the Deceased's death from Covid.
Defended challenge to the validity of the Will and subsequently a financial provision claim which was settled.
Richard Bussell
and
Andrew Durkan
are the lead lawyers for farming families, land and business owners, and high net worth individuals at
Sills & Betteridge LLP
. Its capabilities have been bolstered by the addition of
David Wood
, formerly a partner at
Ashfords LLP
 and head of private client at
Langleys Solicitors LLP
. Wood is distinguished for his knowledge and experience advising farmers, landowners and landed estates, and on aspects of farming partnerships including their creation, using inheritance tax efficient vehicles.
Practice head(s):
Richard Bussell; Andrew Durkan
Other key lawyers:
Testimonials
'Richard Bussell has excellent technical knowledge of his field. He also has a wide tax knowledge outside just inheritance tax, and has considerable accounts experience which gives him and an understanding of farming clients and their needs.'
'Great knowledge of succession planning and overlapping business and family matters. Large range of specialisms which enable a one stop shop for complex matters.'
'Andrew Durkan went above and beyond our expectations. He understood exactly what we needed and visited us at our home. He was easy to work with and made us feel comfortable. We couldn't recommend him highly enough.'
'Andrew Durkan explained things very clearly and was very patient making sure we understood the work he was going to do for us. He was very friendly, professional and approachable.'
'Sills & Betteridge have always been an easy practice to work with. The staff are friendly and helpful. The team is accessible. If the person you need to speak to is not available, someone else will either answer the query or ensure your message is passed on and answered!'
'Sills & Betteridge LLP have a wealth of experience and expertise across all spectrums. Their hands on friendly and professional approach sets them apart from others.'
'The technical expertise of the team is second to none. They provide a truly outstanding service.'
'Richard Bussell is absolutely excellent. He quickly gets a thorough understanding of complex issues and is able to convey these in an excellent and clear manner. His attention to detail is also excellent, and he quickly actions the things that he says he will.'
Work highlights
Richard advised the executors of a complex estate holding shares in a multi-generational family business, having large debts and where gifts had been made to one of five children which required bringing into hotchpot. This resulted in the need to carefully structure the order of events for cashflow and taxation reasons. It has led to a buyback of shares by the Company that Richard is overseeing and is being dealt with by our Commercial/ Corporate Team.
Andrew is advising on the trusts arising out of a Will where successive life interests were created and where one of the life tenants subsequently settled his trust interest into a separate trust. The work also involves establishing which assets belong to each trust and arranging first registration of numerous parcels of agricultural land in the names of the appropriate trustees.
David provided advice to long-standing client in respect of Capital Gains Tax and Entrepreneurs Relief. The advice related specifically to the gifting of shares (more than 5%) from a farm business into a family trust created to receive the shares. The purpose behind the gift of the shares was to create a linked transaction in relation to the disposal of the land, thereby qualifying for a rate of 10% CGT because of Entrepreneurs Relief, rather than the standard rate of 20%. This result in a six-figure saving of Capital Gains Tax for the clients.
Sills & Betteridge LLP
's commercial property department advises on a broad array of matters, such as freehold sales and purchases, leasehold sales, surrender and variations, option agreements, equity release, secured lending, financing and refinancing. Lincoln-based practice head
Malachy McGill
is experienced in a variety of commercial property matters, including landlord and tenant matters.
Melissa Kirk
joined the Lincoln office in January 2022.
Other key lawyers:
Testimonials
'Sills & Betteridge have acted so efficiently and professionally while dealing with the sale of our properties. In particular keeping us informed and up to date during the problems presented with covid.'
'Always being there to help and keep us informed and up to date with proceedings. I have been happy to recommend the team to others on a number of occasions.'
'The team certainly deserves recognition for their knowledge and support. I recommend it highly.'
'We found the team at Sills to be very professional and swift in every area.'
Key clients
Turnbull & Co Limited/Hopkins Group Limited
Beauty Outlet Limited
Centurion Finance (Lincoln) Limited
Pharmagen Land Holdings Limited
Lindum Group Limited
Critical Environment Solutions Limited
Benmar Property Group Limited
Mason Investments Limited
Work highlights
Acted for Hopkins Group Limited in purchasing the freehold of one of their operating sites for the sum of £1.35m.
Acted for Applewhite in the sale of development land to a large regional housebuilder for £2.0276m. The transaction included complex planning provisions and deferred consideration with appropriate security.
Acted on the sale of the Crown Hotel in Skegness for £700,000.
Sills & Betteridge LLP
is a reputed name for all-manner of employment law work including disciplinary and grievance procedures, the employment aspects of M&A transactions, dismissals and large scale restructurings. On the contentious front, the practice is also able to advise on unfair dismissal, discrimination and whistleblowing claims. It also routinely assists employers with collective bargaining disputes with Trade Unions.
Stephen Britton
is the main contact in the Nottingham office.
Testimonials
'First-class employment and employee relations advice and Employment Tribunal representation.'
'Stephen Britton, Partner at Sills & Betteridge, has provided me with high quality employment law advice and support over many years and I can wholly recommend him and his company.'
'Stephen Britton is a fabulous employment lawyer. He takes time to understand the issues we have and why a particular course of action was taken. He takes time to explain all options open to us and the pros and cons of those options. The combination of easy to understand language and empathy engenders a good working relationship.'
Key clients
BFS Group Limited
East GB Limited
Nottingham City Transport Limited
Blackfinch Financial Limited
George Bateman & Son Limited
Cipher International Limited
3663 Transport Limited
Elite Frozen Foods Limited
Bidfresh Limited
Sills & Betteridge LLP >
Firm Profile
Sills & Betteridge LLP offers a wide range of personal and commercial legal services. Clients include both private and publicly funded individuals, businesses, charities and government bodies.
The firm: The recorded origins of Sills & Betteridge date back to 1759, and the firm now has 14 offices with 313 partners and staff across Lincolnshire, the wider East Midlands and Yorkshire.
The firm has used mergers and acquisitions as a strategy for expansion into new geographic areas and to further strengthen its existing operations. Since 2007 the firm has merged with 12 smaller practices, with Bridge Sanderson Munro and Rawson Family Law both of South Yorkshire being the most recent. In 2018, the firm also opened new offices in Northampton and Grimsby, and in 2022 opened in Howden in the East Riding of Yorkshire.
It continues to effectively meet and overcome the challenges facing the legal profession thanks to the sound strategic management of the firm's operations by its senior leadership team. Accelerated investment in the firm's IT and telecoms infrastructures has enabled significant efficiencies in case management, service delivery methods and flexible working arrangements.
Throughout over 260 years of practice, Sills & Betteridge has built up a wealth of experience and knowledge as to what clients require and expect from their legal advisors. It believes that by putting client needs at the heart of everything it does it can solve problems, meet goals and provide the best possible advice, in a clear, straightforward manner. Regular client feed back confirms it's people are professional, efficient and courteous, and operate with skill, integrity and flair.
The firm's people are indeed its proudest asset, with many at the very top of their field. They include members of multiple Law Society Panels, The Society of Trust and Estate Practitioners (STEP), The Association of Contentious Trust and Probate Specialists (ACTAPS), Association of Personal Injury Lawyers (APIL) and accredited specialists of Resolution (Solicitors Family Law Association).
The firm has held the Law Society's Lexcel practice management standard since 2002. It also holds the Law Society's Conveyancing Quality Scheme accreditation.
Types of work undertaken: For private individuals, the firm can offer advice on family law, residential property, wills, trusts and probate, personal injury, medical negligence, employment law, crime and immigration law. The firm undertakes publicly funded work in the areas of care proceedings, domestic abuse, forced marriage and honour-based violence, international child abduction, mediation and crime.
For business clients, Sills & Betteridge has extensive experience in corporate sales and purchases, commercial property, employment law, litigation and dispute resolution, renewable energy, agriculture and rural business, regulatory law, commercial contracts, partnerships and LLPs, professional negligence, licensing, banking and finance, health and safety law, GDPR advice, insolvency and debt recovery.
Lincolnshire offices: Lincoln, Gainsborough, Scunthorpe, Grimsby, Sleaford, Skegness, Boston and Spilsby.
Offices elsewhere: Nottingham, Northampton, Doncaster, Thorne, Wath upon Dearne and Howden.
Main Contacts
| Department | Name | Email | Telephone |
| --- | --- | --- | --- |
| Senior Partner | Karen Bower-Brown | | |
| Chief Executive | Martyn Hall | | |
| Residential Property | Edward Sharpe | | |
| Crime | Christopher Hogg | | |
| Family | Helen Derry | | |
| Wills, Trusts and Probate | Andrew Durkan | | |
| Corporate | James Conduit | | |
| Commercial Litigation | Karen Bower-Brown | | |
| Personal Injury | Alison Hurton | | |
| Employment Law | Stephen Britton | | |
| Commercial Property | Malachy McGill | | |
Staff Figures
Number of UK partners : 44 Number of other UK fee-earners : 85
Diversity
The Firm is fully committed to equality and diversity in the workplace.
As a starting point the Firm has adopted its policies to ensure diversity and inclusion across the board. The Firm's Equality and Diversity Policy covers the working environment. An employee's employment throughout their time at the Firm ensuring fairness and a consistent approach no matter what their characteristics in regards to job advertising, recruitment and selection, training and development, conditions of promotion, conditions of service, pay and benefits, conduct at work, disciplinary and grievance procedures, and termination of employment. The policy also covers the communities surrounding the Firm's branch offices to capture clients and potential clients of the Firm.
Recently the Firm has invested in a recruitment platform to assist with the hiring of employees and the selection process. This platform collates equality and diversity information to monitor the characteristics of the people who are attracted to the Firm as well as the people who are actually hired which the Firm already monitors through its existing HR platform. The Firm intends to use this information to ensure it is attracting and recruiting a more diverse workforce.
Another initiative recently rolled out by the Firm is an employee cash plan for all employees which includes various therapy treatments, counselling, optical, medical GP – second opinion services and much more. This has been greatly received by employees.
The introduction of a homeworking policy recently and a more relaxed, flexible approach to childcare policies helps to attract people to the Firm who want to obtain a better work-life balance.
The Firm is currently rolling out Mental Health First Aid training to expand on the Mental Health First Aiders the Firm already has. It has also rolled out training for Mental Health for Managers which equips managers on how to deal with employees with mental health issues. This is a big focus at the moment in ensuring we are supporting staff to recognise, support and direct people who are suffering with mental health correctly.
Lincolnshire, the location of most of the Firm's offices and its headquarters, is a lot less ethnically diverse than other counties in England which in some ways held the Firm back in terms of diversity and inclusion. Over more recent years and since the Firm has expanded out into the neighbouring counties of Yorkshire, Nottinghamshire and Northamptonshire it has lent itself to us being able to attract a much more diverse workforce and client base. Google reviews have also helped in this respect.
The Firm is definitely moving in the right direction when it comes to diversity and inclusion in the Firm which is not always the case for Law Firms and we feel proud of this achievement so far.