Firm Profile > Zaki Hashem & Partners, Attorneys at Law > Cairo, Egypt
Zaki Hashem & Partners, Attorneys at Law
Offices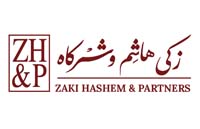 Zaki Hashem & Partners, Attorneys at Law
23 KASR EL NIL STREET
CAIRO 11211
Egypt
Zaki Hashem & Partners, Attorneys at Law > The Legal 500
Rankings
Zaki Hashem & Partners, Attorneys at Law >
Firm Profile
Established in 1953, Zaki Hashem & Partners (ZH&P), Attorneys at Law, is the oldest and largest law firm to be actively – and uninterruptedly – catering to the needs of domestic and international clients active in the Egyptian business sector.
The firm has an outstanding track record in advising clients on highly complex transactions and matters falling under the different areas of practice, such as:
banking and finance; capital markets (IPOs, bonds, securitizations); competition and anti-trust; compliance; corporate and commercial; corporate restructuring; dispute resolution (arbitration and litigation); distribution and agency; education; employment and labour law; energy and renewables; engineering and construction; franchise; hospitality and tourism; insurance; intellectual property; international foreign investment; mergers and acquisitions; mining; oil and gas; projects and infrastructure; real estate; start ups; taxation; telecommunications, media, and technology (TMT)
Today, ZH&P stands as a modern partnership firm providing the full range of corporate legal services to local and international clients alike through approx 100 fee-earners and 170 employees – all advocates are of professional excellence and integrity in their representation of ZH&P's clients.
The combined experiences of ZH&P's members exceeds 1364 years emanating from the unique mixture of its partners, of counsels, and senior associates – allowing ZH&P's younger members to tap on a wealth of knowledge transferred under the mentoring of highly-experienced senior attorneys.
ZH&P comprises a unique constellation of highly qualified senior partners who have joined the firm as early as the 1970s such as Mr Youssef Abou Zeid (joined in 1977), Ms Hala Hashem (joined in 1980), Mr Sameh Khodeir (joined in 1982), and Dr Mohammed Gomaa (joined in 2002) – who were trained by the most prominent veterans in their respective fields.
Mr Yasser Hashem, ZH&P's managing partner, has over 27 years of experience applied to the privatization of hundreds of public entities, to the incorporation of foreign and domestic companies and to advising foreign and local investors on the most efficient vehicles and structures for their investments in Egypt. His expertise was extended to drafting the processes of the 2G, 3G, and 4G telecom licenses and the inception of the private provisions of the telecom services in Egypt. He has also overseen a large number of IPOs and capital market transactions.
Also on board is a fresh generation of lawyers who are dually-qualified in Egypt and other jurisdictions – and who gained experience at international law firms – such as: Ms Arig Ali (partner – qualified in the UK and the Egyptian Courts of Appeal), Mr Yasir El Akhdar (partner – qualified in Egypt and New York), and Mr Hossam Hafez (senior associate – qualified in Egypt and New York).
In Egypt's highly intricate legal system, this unique team combination is an unequaled asset that places ZH&P as the sole law firm offering solid roots in the local market along with a strong legal and business vision – thus meeting and exceeding the expectations of local and international clients alike.
The experience accumulated by ZH&P over 65 years and the multi-disciplinary areas of practice covered, has established the firm's connections and presence at all government authorities – empowering it to provide accurate real-time advice and to expertly contrive innovative commercial and legal schemes for clients.
Examples of our expertise in some areas of practice
Corporate and commercial law: having established thousands of local entities under different laws – some of them capitalized at billions of Egyptian pounds – ZH&P advises clients on setting up local companies and their subsidiaries, branches and representative offices, company restructuring, splitting and mergers, among others. The firm also specializes in the legalities of the day-to-day management of companies and in maintaining the companies' legal status.
Mergers and acquisitions: ZH&P leads the legal practice in Egypt's M&A arena. Having undertaken the largest four major M&A transactions post-January 2011 revolution, ZH&P also handled many conversions of companies from public to private ownership and was involved in M&As, SPAs, and in the sale of public companies to foreign and Egyptian investors – representing both the government and the private sector.
Capital markets: ZH&P has an outstanding track record in mandatory and initial public offerings, private placements, bond issuance and all matters pertaining to listed companies and regular dealings with the Egyptian Stock Exchange (EGX) and the Egyptian Financial Regulatory Authority (FRA). The Firm has advised on the majority of IPOs in Egypt . ZH&P also specializes in securitization and bonds and has completed large bond offerings and securitization of receivables.
Oil and gas: international and local companies are knowingly relying on ZH&P's in-depth knowledge of the intricacies of special laws and regulations governing upstream and downstream activities in Egypt. ZH&P has undertaken ca. 50 concessions in Egypt's Western desert, Eastern desert, Gulf of Suez, Delta, North Sinai, and Mediterranean offshore concessions.
Project finance: ZH&P is famed for providing sound legal support to the establishment, operation and financing of mega and infrastructure projects established through traditional early generation BOTs, BOOTs and PPPs. With the huge focus on infrastructure and renewable energy projects in Egypt, ZH&P is currently advising several international sponsors on the best project implementation structure from the legal, business and strategic perspectives.
Banking and finance: ZH&P acts on the full range of complex financial transactions ranging from the incorporation of banks and financial institutions to undertaking due diligence; loan agreements; regulatory compliance; syndicated facility agreements and related securities and guarantees; trade finance; securities lending; derivatives; sovereign and corporate bonds; Islamic finance; and acquisition and leveraged financing.
Dispute resolution: Since 1953, ZH&P has been notorious for having the largest and most prominent Litigation and Arbitration practice in Egypt and the MENA Region.
Today and with the largest Litigation departments in Egypt – ZH&P's seasoned high-profile trial team consists of some of the best litigation lawyers who have won landmark cases for their clients and who also offer legal counseling and advice on disputes. Their expertise and specialization cover all types of lawsuits including privatization cases, banking cases, construction cases, mergers & acquisitions cases, tax cases, labour cases, oil & gas cases, white collars crime cases, etc. The number of legal lawsuits circulated and handled by the firm on behalf of its clients until the end of 2018 exceeds 1,400 cases. However and adhering to putting the clients' interest first, ZH&P has successfully settled many disputes amicably to the best interest of its clients.
The firm's arbitration department comprises unparalleled top quality lawyers who have counseled/arbitrated major landmark arbitrations such as the Abyie Arbitration in 2009, the Taba Arbitration in the 1980's, the Ahmad Hamdy Tunnel Arbitration (below the Suez Canal) in the 1980's, the Westland Helicopters Case in the 1970s, as well as major ICSID cases and many other local and international commercial arbitrations involving both public and private entities.
Staff Figures
Number of lawyers : 100
Languages
Arabic English French German Italian
Memberships
Energy Law Group (ELG) American Chamber of Commerce in Egypt (AmCham) British Egyptian Business Association (BEBA)
Diversity/Community
Our lawyers – with their individual characteristics and diversified expertise – are viewed as essential elements in the development of the Firm. Today, ZH&P proudly comprises a strong base of lawyers such as:
Ms. Hala Hashem, Senior Partner, is a seasoned expert in Commercial, Corporate, Contracts, Insurance, Employment and Labor Laws. With +35 years of experience, she leads the Incorporation and General Company Secretarial Work Division of ZH&P's Corporate and M&A Department. She advises local and international clients on the day-to-day issues of conducting business such as addressing labor issues, reviewing all types of contracts, undertaking corporate secretarial work. The LEGAL 500 recommended her in 2018-2020-2021 and recognized her as "one of the principal counterparts for German institutions in Cairo".
Ms. Nada El Ezaby, Partner, has +19 years of experience in Corporate and Business Law, M&A, Capital Markets, Labour, and Arbitration practices.  IFLR1000 ranked her as a "Highly Regarded Leading Lawyer" in the Capital Markets and M&A practices in 2020 and as "Rising Star Leading Lawyer" in 2018-2019.
Ms. Ragia Omran, Of Counsel, has +20 years of experience and leads ZH&P's Banking and Finance team in advising local and international banks and borrowers on various financing structures including complex refinancing packages and project finance.  The Legal 500 ranked her as "Leading Individual" in 2018-2019-2020-2021, the IFLR1000 ranked her as "Highly Regarded Leading Lawyer" in 2018-2019-2020 and recognized her among "Women Leaders" in 2018-2019-2020-2021, and Chambers and Partners ranked her as well in 2021.
Ms. Arig Ali, Partner, has +18 years of experience acquired in Egypt and the UK in the Corporate, M&A, and Capital Markets practices for important clients such as Actis and ALPLA.  IFLR1000 ranked her as "Highly Regarded Leading Lawyer" in Capital Markets, Project Development, and M&A in 2018-2019-2020, the Legal 500 ranked her as "Leading Individual" in the Commercial/Corporate/M&A practice in 2019-2020-2021, and Chambers and Partners ranked her in 2019-2020-2021.
Ms. Heba El Naggar is a Partner with +11 years of experience in Corporate and Commercial matters and PPP projects. She leads due diligence teams in acquisitions, she drafts and negotiates related transaction documents, and advises on the establishment of legal presence in Egypt and exit strategies.  The LEGAL 500 ranked her as "Next Generation Partner" in 2020-2021 and as "Next Generation Lawyer" in 2017-2018-2019.
 "Zaki Hashem & Partners' team is 'among the best in the market'. Hala Hashem and the 'responsive and dedicated' Arig Ali are other key names". The LEGAL 500, 2018.
'Heba EL Naggar is a great lawyer who is always listening and present and provides her utmost for the benefit of her client.'  The LEGAL 500, Client Testimonials, 2021.
"'Ragia Omran is an exceptionally good lawyer – to the point and diligent, with good commercial acumen.'" The LEGAL 500, 2020.
Additionally and in line with ZH&P's long-standing advocacy of building young capacities, the Firm's Internship Academy has been offering internship programs to undergraduate law students.  From 2017 to 2020, a total of 115 trainees were mentored by ZH&P's lawyers.  To the Firm's best knowledge, this internship program is the only institutionalized program in Egyptian law firms.
US Capabilities
Despite the fact that ZH&P does not have any other representing offices in Egypt or MENA region, the Firm enjoys solid business relations with a large number of top-ranked international law firms who have entrusted ZH&P with their clients' businesses in Egypt. Multiple cross border transactions were handled by ZH&P through direct collaboration with international law firms in different jurisdictions, examples of which are; Dechert LLP, Norton Rose Fulbright, Ashurst and Clifford Chance among many others. Additionally, some of the most recent examples of cross-border transactions handled by the Firm jointly with international law firms include:
Advising Banque Misr and a syndicate of Egyptian banks in the EGP 1.25 billion syndicated long term facility to Cairo 3A Poultry. (International Counsel: Prime Case (Hamad Al Rahma, Advocates and Legal Consultants UAE) acted as Guarantor UAE Legal Counsel)
Advising UK Export Finance and JPMorgan in the ca. EUR 1.885 Billion Loan Granted to the National Authority for Tunnels towards the Construction of Two Monorail Lines in Cairo. (International Counsel: Ashurst LLP as the English Counsel of UKEF, J.P. Morgan and Lenders.)
Advising UK Export Finance in the EUR 1,885,630,553.20 Exporter Agreements with Bombardier, Orascom and Arab Contractors in relation to the Construction of Two Monorail Lines in Cairo. (International Counsel: Ashurst LLP France)
Sole Legal Counsel to Engineering For The Petroleum And Process Industries (ENPPI) in its contemplated Initial Public Offering. (International counsel: Dechert)
Advising Citigroup Global Markets Limited on the Middle East and North Africa's first ever sovereign green bond issuance (International counsel: Linklaters)
The Arab Republic of Egypt's Global Medium Term Note Programme (GMTN): In the establishment, update and issuances under the GMTN, ZH&P worked on behalf of: BNP Paribas UK and France, Citigroup Global Markets Limited UK, J.P. Morgan Securities Plc UK, Morgan Stanley & Co. International plc UK, Natixis France, National Bank of Abu Dhabi PJSC, HSBC Bank plc UK, First Abu Dhabi Bank PJSC UAE, Banca IMI S.p.A. UK, Standard Chartered Bank UAE, Deutsche Bank AG UK, and Goldman Sachs International UK.
Advising the Egyptian Natural Gas Holding Company (EGAS) in its Acquisition of SEGAS SAE (owner of the Damietta LNG Plant) and SEGAS Services SAE as part of the Settlement Arrangement of the Disputes between EGAS and Union Fenosa Gas. (International counsel: Shearman & Sterling, currently GBS Disputes)
Advising the Consortium of Buyers in the Acquisition of BMW's Business in Egypt. (International counsel: Meysan Partners – Kuwait)
Acting as Sole Local Egyptian Counsel to the Consortium of British investors in ECHEM's USD 8 billion Al Alamein Petrochemical Project (International counsel: Squire Patton Boggs – London)
Advising BNP PARIBAS FORTIS and SOCIETE GENERALE on the ca. Euro 201 Million facility agreement with the Egyptian Electricity Transmission Company to finance the installation of six substations. (International counsel: Allen & Overy).
Advising a group of banks (including HSBC Bank plc and KFW IPEX-BANK GMBH as the facility Agent on several facility agreements with EEHC amounting to Euro 6 Billion for the supply, installation and commissioning of a 14.4 GW combined cycle power plant. (International counsel: Allen & Overy).
Client Testimonials
CLIENT: MCP
COMPANY/FIRM: Ray Lab / Metamed
TESTIMONIAL : Engaging ZH&P to assist MCP in our largest transaction ever closed has proven to be one of the best decisions in our investment process. The Transaction structure was very complex with companies operating in up to 5 different geographies. The team led by Yasir Elakhdar coordinated all the legal work to be done across the different countries while representing the interests of the Fund and its 4 co-investors in the process very efficiently. I am really satisfied of the work done by ZH&P and I will definitively recommend the Firm as legal advisors for any transaction.
Interviews
Yasser Hashem, Managing Partner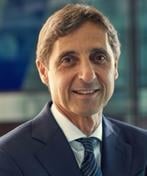 Managing partner Yasser Hashem explains how the firm is adapting to clients' evolving expectations.
What do you see as the main points that differentiate Zaki Hashem Partners Attorneys At Alaw from your competitors?
EMEA Legal Counsels has grown exponentially in the Middle Eastern and European legal sector due to its capacity in successfully handling Dispute Resolution on the local and international scale, thanks to its extensive expertise and network of affiliated offices across 63 countries around the globe.
Over the past years, the firm handled over a 112 Dispute Resolution, Litigation, Arbitration and Recovery claims for clients amongst which are Mercedes-Benz (Daimler AG), Nasco France, Nasco Reinsurance Brokers, AXA Middle East, Mclarens Loss Adjusters, AMAN Insurance, Al Ittihad Al Watani Insurance Company, ADIR, Platinum Holding Invest. The firm also advised a number of banks like Byblos Bank and Arab Bank.
The firm has become one of the fastest growing practices  not only operating in Lebanon, but also in Europe, the Middle East and Africa.
Saving the energy, resources and costs for our clients is one our Top Priority. This is one of the firm's competitive advantage around the world when most Law Firms are not very keen or do not have sufficient resources to take into account the specific needs of international clients.
Which practices do you see growing in the next 12 months? What are the drivers behind that?
Each member of our team is looking constantly to grow its expertise on his/her various fields of expertise, The firm is looking to grow its ability in finance and International trade as well as in cross border dispute resolution, a field that we have been specializing in for the last decade.
What's the main change you've made in the firm that will benefit clients?
The firm's presence in 3 continents has provided it with an extensive global network of affiliated offices. I would like to look at EMEA Legal Counsels not only as an International modern law firm but also as a practice that thrives to put all the capabilities of latest technologies and practices at hand in the service of its team.
Is technology changing the way you interact with your clients, and the services you can provide them?
Our firm as of 2017 has introduced a client friendly communication system to help produce an easier interaction. The system provides a quick and easy access to consigning requests and inquiries directly from our website, for clients to reach out to our team more quickly and more easily.
On a another note, our internal committee is studying the possibility of implementing a new digitalized filing system according to which existing clients will have retrieve their files online using a username and a password to allow them almost effortless access to their own digital filing cabinet at anywhere and at any time.
Can you give us a practical example of how you have helped a client to add value to their business?
EMEA Legal Counsels manages the legal portfolio of its clients worldwide. Our team provides support to clients in three continents. The client deals with one entity, one contact for all its businesses around the Globe. This results in clients not wasting time and energy to observe the legal processes, at the expense of the development of their own business. Where making such much-needed space for our clients is nowadays essential for them to be free to grow in their own sectors and specialties, by trusting us to handle the legal aspect, and undertake fits challenges.
Are clients looking for stability and strategic direction from their law firms – where do you see the firm in three years' time?
in 2018, our internal committee took a decision to increase efforts on the growth of the firm both on the local and the International scale. This was concretized not only by the endeavours undertaken to grow the firm's portfolio but to make our existing clients even more satisfied by giving them strategic directions to help keeping their businesses stable. Growing steadily in the past few years, our aim in the next three  is to keep to existing clients and to accelerate the firm's growth and its capabilities.
Press Releases
28th January 2020
Zaki Hashem & Partners Legal Advisor to the Egyptian Securitization Company in its eighth Bond Securitization Issuance
28th January 2020
Cairo - 12 December 2019 -
Zaki Hashem & Partners, the legal advisor of the National Investment Charity Fund for Education
Top Tier Firm Rankings
Firm Rankings