Veil Jourde > Paris, France > Firm Profile
Veil Jourde
Offices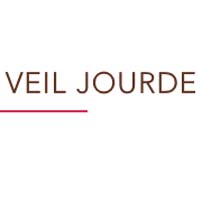 Veil Jourde
171 BOULEVARD HAUSSMANN
75008 PARIS
France
Veil Jourde > The Legal 500
Rankings
Veil Jourde
Practice head(s):
François de Navailles; Géraud Saint Guilhem; Laurent Jobert
Key clients
Lagardère
Alès Groupe
Perceva Capital
Jacquet Metal Service
Publicis
Albada Jelgersma Family
Covivio
G2C – Champeau
Mazarine
Novencia
Foncière Numérique
Work highlights
Advised Alès Group on judicial reorganisation and the sale of its cosmetics groups to Impala.  
Advised Covivio Hotels on its share capital increase via an offering of preferential subscription rights to existing shareholders.
Advised the Albada Jelgersma Family on the cession of Château du Tertre (Great classified growth Margaux since 1855) to a French insurance group, operation entrusted to the Helfrich Family, founders of Les grands Chais de France.
Veil Jourde >
Firm Profile
A leading firm, independent boutique, dedicated to business law
"What do people think about us? That we know how to handle the most complex situations"
Founded in 1990 by Jean Veil and Georges Jourde, Veil Jourde is one of the first independent French law firms, operating mainly in business law sector. As of today the firm is composed of 55 lawyers offering the highest standard of knowledge thanks to the complementarity of its teams and expertise.
The firm is especially well known in the field of mergers and acquisitions, dispute resolution, restructuring, tax, public economic law and real estate law. The firm worked on the most complex, strategic and challenging files.
The firm's teams have developed a synergy between an in-depth practice of business law and the continuous practice of civil, commercial, regulatory and administrative proceedings, indispensable for the analysis of complex transactions and the assessment of potential risks.
The firm operates at an international level through a network of referenced independent law firms.
Dedicated to excellence and efficiency – Performing a customized solution and business oriented
Our difference relates to knowledge of the key actors and the anticipation of their reactions
The law firm's lawyers, as a result of their training and expertise, and with a constant regard for quality, provide the creativity and legal security necessary for the completion of sophisticated transactions. Veil Jourde is working on Paris market major cases and on innovative legal issues.
Practice areas: Dispute resolution : The dispute resolution is the key and historic activity of Veil Jourde. Its practice concerns civil and commercial litigation, white-collar crime, M&A related litigation, financial files, shareholders' conflicts, stock exchange litigation, regulation authorities (AMF…), contracts, liability, distribution law – in particular selective distribution & trademarks-, arbitration, mediation, multi-juridictionnal files . Veil Jourde counts per year about 350 new litigation cases, complex and often cross-cuttings (including several aspects of law).
Mergers, acquisitions & divestures: The M&A team is principally recognized for its ability to handle all sorts of transactions and to provide innovative and business oriented solutions. The department is also known for its expertise in complex and delicate transactions with litigation potential. Recognized in the field of securities law, industrial M&A and private equity, the department is regularly involved in all types of transactions, including: Disposals and acquisitions of listed and unlisted companies, public offerings, LBO, Venture capital, financing and refinancing deals, corporate restructuring, partial contributions of assets, corporate law and legal monitoring of listed companies, corporate governance…
Public business law: The firm is well known for its great experience in regulatory law as it was one of the first law firms to work on deregulation. Its focus on high-profile public contracts concerns both counsel and litigation: public service concession agreements, public procurement contracts, public land use authorizations and complex contractual schemes. Veil Jourde expertly handles strategic M&A involving the public sector or privatization, especially on the operations of recapitalization or restructuring of companies, and state aids issues. The department is known to intervene on sensitive litigation issues, complex cases and in very strong strategic stakes for its clients.
Restructuring, Insolvency, Bankruptcy: The restructuring and insolvency proceedings practice is a historical activity of the firm. The firm has been invested in this activity since the beginning of the 90's, it has been supported all the trends of the area and has been consulted on all complex matters seen in Paris. The partners and their teams are very active and very renowned, both with the companies and the receivers or the courts. Its strong reputation is also due to an excellent knowledge of the market's players: commercial courts, judicial receivers and creditors representatives, financial experts, auditors, transitional managers…
Tax: The tax team advises and assists a clientele of companies, French or foreign, regardless of their field of activity, on the tax implications of their operations. Lawyers intervene on the transactions of disposals or acquisitions, LBO and prior or subsequent restructurings. In particular, it provides expertise in the structuring, both national and international, of financial flows within groups and, where appropriate, in the negotiation and obtaining of tax approvals. The team assists managers in adjustments, taxation control and audits, tax disputes (proceedings before administrative courts in particular) and on wealth tax planning.
Real Estate: The real estate department advises and represents investors, investment funds, promoters, builders, property companies or public entities on transactions and planning operations. The department's practice is based on a daily experience of litigation, private or administrative, as well as contractual. Its experience blends public and private law, from public domaniality, to "property management" contracts, to environmental law or artistic property problems with architects.
Financing: The financing team acts for lenders or borrowers clients, but also in support of the corporate M&A department in its field of expertise: 1>Structured banking and bonds financing (acquisition financing, project finance and real estate financing) ; 2> Low balance sheet operations (factoring, Dailly, etc.) ; 3>Debt restructuring ; 4>Regulatory aspects of banking and financial activities ; 5>Payment services and electronic money. The financing team has also developed an innovative experience in alternative currencies.
Intellectual Property: The practice was created in 2020 and applies to all areas of intellectual property, communication and medias Law. It covers literary and artistic property (audiovisual, cinema, advertising, publishing), new technologies and telecommunications law, press law, protection of personality rights, information and communication law.
Staff Figures
Number of lawyers : 55
Languages
English (fluent) French
Memberships
Club des Juristes French association of stock corporations (ANSA) IACF (Institut des Avocats Conseils Fiscaux) Association Henri Capitant
Other
: