Georges Jourde > Veil Jourde > Paris, France > Lawyer Profile
Veil Jourde
Offices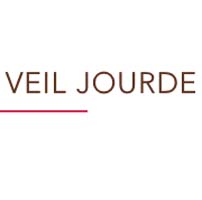 Veil Jourde
171 BOULEVARD HAUSSMANN
75008 PARIS
France
Georges Jourde
Work Department
Commercial issues, Insolvency, White collar crime, Proceedings, Complex litigation
Position
Partner, Co-Founder of the firm
Career
Lawyer at the Paris Bar since 1969, Georges Jourde co-founded the firm in 1990.
His practice focuses on commercial and M&A-related litigation, white collar crime and insolvency proceedings. Recognized for his control of the complex files, with various domains of law, he is respected, very well-known and recommended by judges, other lawyers, and counsels.
Languages
French, English
Lawyer Rankings
Veil Jourde acts for all types of stakeholders including shareholders, bondholders, as well as debtors and potential investors involved in restructuring and insolvency cases. Nassim Ghalimi who heads the practice, successfully assisted famous Parisian restaurant Le Dôme in dealing with major difficulties. The highly experienced Georges Jourde only handles a very limited number of cases but is often consulted or involved in market's landmark cases. He is advising Fashion Holding Luxembourg in Camaïeu's debt restructuring. Géraud Saint Guilhem also contributes to the practice for distressed M&A transactions.
Veil Jourde has more than 30 years of experience handling top criminal law cases in France. The firm is currently involved in many of the country's landmark cases, dealing with various matters ranging from international corruption and tax fraud to industrial accidents and criminal employment law issues. It is also dealing with several highly publicised cases involving the political sphere. The firm is appointed by leading companies and high-profile individuals. It represented Société Générale in signing France's first judicial settlement on grounds of international corruption allegations. The firm is also defending UBS in France's largest ever prosecuted tax fraud laundering trial, as well as Orange's former CEO in the landmark Orange suicides case. Jean Veil and Georges Jourde co-chair the practice. Also involved are the highly regarded Emmanuel Rosenfeld, Pierre-François Veil and François Esclatine.
Veil Jourde is regularly involved in landmark cases and represents top French listed companies. Jean Veil, François Esclatine, André Dupont-Jubien and Georges Jourde are all leading market figures and key contacts in the group.
(Leading individuals: Corporate and commercial litigation)
Litigation makes up half of Veil Jourde's business. The firm handles a wide range of cases, spanning commercial, corporate, financial and banking and criminal disputes. It is instructed by leading banks,  major French and international companies, as well as SMEs. The firm's cases include a mandate defending a US chemical company in damages proceedings initiated by a French Vietnamese national against various US companies in relation to the use of chemical product Orange Agent during the US-Vietnam war. It is also acting for leading banks in a large volume of financial liability cases. Leading partners Jean Veil and Georges Jourde co-head the practice, which also includes highly experienced partners Pierre-François Veil, Eric Deubel, Emmanuel Rosenfeld , as well Yankel Bensoussan and Marie Errera.
Veil Jourde agit pour des actionnaires, des créanciers obligataires, ainsi que de débiteurs et des investisseurs, dans des dossiers de restructuration de dettes et de procédures collectives. Nassim Ghalimi, qui dirige la pratique, a accompagné le fameux restaurant Parisien nommé le Dôme dans le cadre de ses difficultés. Georges Jourde, qui est l'un des experts les plus expérimentés du marché, traite un nombre très limité de cas mais son expertise est recherchée pour les dossiers les plus marquants de la place. Il a notamment assisté Fashion Holding Luxembourg lors de la restructuration de dettes de Camaïeu. Géraud Saint Guilhem intervient lui lors d'opérations de fusions-acquisitions se déroulant dans un contexte de difficultés.
Veil Jourde peut mettre à profit une expérience de plus d'une trentaine d'années dans la gestion des affaires les plus sensibles. Le cabinet est actuellement impliqué dans plusieurs grands dossiers de place en matière de corruption internationale, de fraude fiscale et de droit pénal social ou se rapportant à des accidents industriels. Il gère aussi régulièrement des affaires emblématiques touchant à la sphère politique. Le cabinet est mandaté par de grandes entreprises, ainsi que des particuliers. Il a représenté la Société Générale lors de la signature de la première Convention Judiciaire d'Intérêt Public (CJIP) avec le PNF pour corruption internationale. Le cabinet est également membre de l'équipe de défense d'UBS dans la plus grande affaire de fraude fiscale du pays. Il a enfin défendu l'ancien dirigeant d'Orange, Daniel Lombard, dans le procès des suicides d'Orange. La pratique est codirigée par un duo formé de deux grandes figures du barreau : Jean Veil et Georges Jourde. L'équipe compte également dans ses rangs, les pénalistes reconnus: Emmanuel Rosenfeld, Pierre-François Veil et François Esclatine.
Veil Jourde  est impliqué dans des litiges emblématiques et représente des entreprises cotées. Jean Veil, François Esclatine, André Dupont-Jubien et Georges Jourde sont de grands noms du marché.
(Les grands avocats du marché: Contentieux commercial et de droit des sociétés)
Le contentieux est la marque de fabrique de Veil Jourde. Le cabinet traite une grande variété d'affaires, touchant à la matière commerciale, financière, bancaire, pénale et de droit des sociétés. Il est mandaté par de grandes banques, de grands groupes français et internationaux, ainsi que des PMEs. Le cabinet est notamment en charge de la défense d'une grande société américaine de chimie dans un recours en réparation de préjudice initié par une citoyenne franco-vietnamienne à l'encontre de son client et de plusieurs autres entreprises américaines suite à l'utilisation de l'agent orange pendant la guerre du Vietnam. Le cabinet agit également pour le compte de plusieurs grandes banques dans de nombreux litiges en responsabilité. L'équipe compte dans ses rangs quelques-uns des plus grands noms du marché : Jean Veil et Georges Jourde qui codirigent la pratique, ainsi que  Pierre-François Veil, Eric Deubel et Emmanuel Rosenfeld. Yankel Bensoussan et Marie Errera sont également recommandés.
Lawyer Rankings
Top Tier Firm Rankings
Firm Rankings