Firm Profile > Herzog Fox & Neeman > Tel Aviv, Israel
Herzog Fox & Neeman
Offices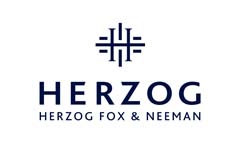 Herzog Fox & Neeman
ASIA HOUSE
4 WEIZMANN STREET
TEL AVIV 6423904
Israel
Herzog Fox & Neeman > The Legal 500
Rankings
Herzog Fox & Neeman >
Firm Profile
The firm: Israel is a small economy with a large global presence. An understanding of this contrast makes Herzog Fox & Neeman the first-choice firm for international clients looking to do business in Israel. Herzog Fox & Neeman's lawyers are familiar with local market conditions and, at the same time, provide legal services to the highest international standards. Herzog Fox & Neeman is a true one-stop shop, whose domestic presence, combined with its international expertise, has made it the leading international law firm in Israel today.
Herzog Fox & Neeman was founded over 40 years ago as a boutique firm aiming to provide high quality legal services to international clients doing business in Israel. Since then, it has grown to become Israel's largest law firm, with more than 330 lawyers (of whom more than 130 are partners). The firm has expertise in all aspects of corporate, commercial and administrative law and serves many of Israel's and the world's best-known companies. Herzog Fox & Neeman's clients include private and publicly traded industrial and commercial companies, venture capital and investment funds, financial institutions including local and foreign banks, hi-tech companies, government companies and entities, academic institutions and private individuals. Herzog Fox & Neeman is a main contact for major law firms worldwide seeking legal support in Israel.
A major portion of Herzog Fox & Neeman's work originates outside Israel and is conducted in English. The firm employs over 50 foreign born and dual qualified lawyers with experience in major firms in the US, UK and Australia. The international character of Herzog Fox & Neeman's legal team gives the firm a broad understanding of global business culture. The size of the firm and the diversity of its practice (comprising over 50 departments, staffed with specialist lawyers) enable Herzog Fox & Neeman to provide clients with a comprehensive and integrated solution for all legal matters relevant to their business.
Each of the firm's clients has a designated partner serving as the key point of contact. As a result of the quality of work, a commitment to excellence and an understanding of the Israeli and global legal environment, the firm has earned a reputation for providing exceptional legal service and is widely recognised as a prestigious law firm in Israel. Herzog Fox & Neeman's commitment to excellence is reflected in its prominent status in all major international and domestic publications. Both the firm and numerous partners have received top-tier rankings for consecutive years in almost all major practice areas in leading directories including: The Legal 500, Chambers Global, IFLR 1000, BDI and Dun & Bradstreet. Herzog Fox & Neeman is the mostly highly ranked amongst all Israeli law firms, and was selected as Israeli Law Firm of the Year by Mergermarket, IFLR, Who's Who Legal and others.
The firm's size enables Herzog Fox & Neeman to have over 50 areas of practice with a fully dedicated team of partners and lawyers for each practice area. The heads of departments within the firm have been recognised as leaders in their fields by international and domestic research guides and rankings. Herzog Fox & Neeman's clients receive comprehensive legal services in a number of core areas, as well as expert legal advice from key support departments.
Areas of practice: Corporate, M&A, capital markets, securities, hi-tech: Herzog Fox & Neeman's corporate practice is one of the largest and most high profile practice groups in the Israeli marketplace. The corporate group's large contingent of foreign qualified lawyers work alongside some of Israel's leading corporate lawyers in cross-border mergers and acquisitions (private and public), securities and capital markets transactions. The firm has played a lead role in Israel's largest M&A, capital markets and securities transactions in recent years, advising companies on all issues of corporate law, including crossborder transactions and international business, strategic engagements, corporate restructuring and other business activities. The capital markets and securities team advises on public offerings and private placements in Israel, the US and Europe, representing Israeli and multinational companies, investors, issuers and underwriters in placing securities on global stock exchanges. Herzog Fox & Neeman represents and advises Israel's major asset management companies. Herzog Fox & Neeman is also a leader in the hi-tech sector, active in establishing and representing venture capital and private equity funds, and successfully accompanying many startup companies from early stage to significant exit. In recognition of the close cultural ties between Israel and Silicon Valley, and as the only Israeli law firm with an office in Silicon Valley, Herzog Fox & Neeman provides a direct, real-time line of communication between the firm's Tel Aviv office, clients and the wider Silicon Valley technology community.
Banking and finance: the banking and finance group has a diverse practice and is regarded as the clear market leader, representing major global financial institutions, including most of the foreign banks active in Israel and acting on behalf of most of the overseas banks active in Israel in all aspects of traditional lending, syndications, and financial instruments and derivatives. The expert team also provides legal services for major investment houses and securities brokers/dealers on all aspects of their business activities in Israel and in international and cross-border transactions. The project finance and infrastructure department is actively engaged in the vast majority of infrastructure and energy projects in Israel, and is one of the only departments with expertise in representing the state, regulators, concessionaires and financing banks.
Tax: Herzog Fox & Neeman has one of Israel's strongest tax departments. It is preeminent not only due to the scope of its practice and its expertise in international tax planning, but also due to its influence on Israel's tax regime in general. Herzog Fox & Neeman's tax department is acknowledged as having some of the country's leading tax experts, who have long been involved in structuring major international transactions, as well as obtaining landmark tax rulings which have shaped Israel's hi-tech and venture capital industry. The department specialises in tax planning for Israeli and cross-border transactions of all types. Clients include a major portion of the multinational corporations active in Israel. The tax group also advises high-net-worth individuals.
Commercial law: Herzog Fox & Neeman provides comprehensive advice to multinational corporations with a presence in Israel, as well as to Israeli enterprises, on all legal matters relating to their commercial activities. By incorporating the expertise of other departments of the firm, particularly intellectual property, real estate, tax, regulatory and employment law, the team provides its clients with answers to all their legal needs, acting as advisers for strategic planning.
Regulatory/governmental: Herzog Fox & Neeman's lawyers have close working relations with many government departments. The firm represents clients before the authorities in Israel in regulated areas including banking, insurance, planning, telecommunications, defence and the pharmaceutical sector. Herzog Fox & Neeman also has a dedicated team of antitrust lawyers dealing with all aspects of competition law in Israel.
Litigation and dispute resolution: with over 50 lawyers, Herzog Fox & Neeman's litigation and dispute resolution department is among the largest in the country. The department specialises in handling disputes in Israel involving an international or multi-jurisdictional element, disputes involving foreign litigants, and high-profile class action suits.
Sector expertise: Herzog Fox & Neeman has also developed high-level sector expertise in a number of niche areas that are of major significance in the Israeli marketplace. It has specialist practice groups in areas including employment law, environmental law and public international law, intellectual property and real estate. Herzog Fox & Neeman is a pioneer in establishing dedicated practice groups in sectors such as homeland security (including defence and aerospace), telecoms, e-commerce, online gaming and crypto-currencies.
Staff Figures
Number of lawyers : 330+
Languages
Arabic Chinese English French German Hebrew Russian
Memberships
International Bar Association Ius Laboris World Law Group
Diversity/Community
Herzog Fox & Neeman ("HFN") is one of Israel's largest law firms and has earned a reputation as a market leader – evident by its recognition as '2016 Israel Law Firm of the Year' by Mergermarket, IFLR, BDI Code and Dun & Bradstreet, and its consistent top-tier rankings in both international and Israeli legal ranking directories.
HFN's pro bono activities are overseen by a dedicated committee to ensure that the talents and skills of all HFN lawyers are utilized to further a more just world.
We provide pro bono legal services to non-profit entities, government and academic institutions, people lacking access to justice and more. For example, our firm was highly involved in representing the families of kidnapped soldiers held in Lebanon and the Gaza Strip for many years. The firm also organizes periodic community activities (examples include working with disabled children; teaching legal topics in junior high schools; and distributing toys in hospitals).  Additionally, HFN provides support and assistance to pro bono activities of the Israeli Bar Association from time to time.
We aim to strengthen rights of all communities, encourage economic growth and promote access to justice in the services we provide as well as by supporting organizations committed to furthering these ends.
HFN also champions and promotes awareness and advancement of issues of diversity, and as part of extensive efforts, has established procedures that ensure progress and promotion both within the firm and outwardly. As a top Israeli law firm, we aspire to be a leader in the field of diversity, having initiated programs and processes that have expanded the diversity of our own employees, both through targeted recruitment, as well as through the support, development and advancement of employees within the firm.
Further to HFN's values of a diverse and skilled workforce and, in addition to years of emphasizing and implementing a diversity plan and a Diversity Committee within the culture of the firm, HFN has taken an active role in Zionism 2000 – a leading social non-profit in Israel. This organization is committed to bringing together both individuals and organizations interested in contributing towards promoting a new and improved social agenda.
Additionally, HFN is affiliated with a number of other social organizations, including collaborating with Kav Mashve on the recruitment of Arab university graduates.
Top Tier Firm Rankings
Firm Rankings