VISCHER > Basel, Switzerland > Firm Profile
VISCHER
Offices

VISCHER
AESCHENVORSTADT 4
4010 BASEL
Switzerland
Profiles
VISCHER > The Legal 500
Rankings
The data and privacy team at
VISCHER
has a strong track record handling all aspects of data privacy and data protection law, frequently advising private companies, public institutions, and international organisations. An '
opinion leader in the field of data privacy
,' practice head
David Rosenthal
's expertise includes information technology, data protection, and e-discovery. Other individuals of note include TMT expert
Rolf Auf der Maur
, as well as
Christian Wyss
, who focuses on data protection issues in the life sciences industry.
'
Creative and efficient
',
VISCHER
provides expertise on a number of aspects of life sciences, including regulatory matters and patent cases in the biotech and pharmaceutical sector. Its diverse range of clients include pharmaceutical and medtech companies, start-ups, digital health companies and hospitals. The firm has built a leading reputation for deal terms, such as specific structures which allow biotech companies to continue in startup mode after being sold to big pharma. IP specialist,
Stefan Kohler
, and transaction expert,
Matthias Staehelin
, lead the team.
Christian Wyss
,
Damien Conus
and
Michael Waldner
strengthen the expertise of the group.
VISCHER
's public law team has a notable focus on energy and healthcare sector matters, with
Stefan Rechsteiner
 leading the energy practice and
Michael Waldner
 heading up the healthcare division. The firm's energy practice covers high-end energy regulatory advice, transactional mandates and the related litigation, while the healthcare group assists hospitals with tariff issues, provides advice in relation to regulators, and acts in disputes. The group also has substantial experience acting for clients in the postal service and lottery providers.
The TMT practice at
VISCHER
features prominent tech companies, public bodies and financial institutions among its clients, which the firm advises on transactional, contentious and non-contentious matters. Cloud migration projects, where the team has recently advised the Canton of Zurich on its move to the Microsoft cloud, and new media solutions are among the key areas of expertise for the team led by media, telecoms and IT expert
Rolf Auf der Maur
and data privacy specialist
David Rosenthal
. Transactions in the context of IP and IT are regularly handled by
Christian Wyss
.
VISCHER
advises underwriters and issuers on the listing of securities on the SIX Swiss Exchange, and has strength in share listings and equity transactions. The department also handles a variety of bond issuances, including the redemption of repackaged debt securities and distressed bonds. The team, led by
Adrian Dörig
, includes financial instruments specialist
Markus Guggenbühl
, and
Jana Essebier
, who has key expertise in derivatives work.
Robert Bernet
 specialises in corporate transactions.
VISCHER
is highly active in domestic and international M&A and private equity transactions. The department has a strong reputation in the Swiss venture capital ecosystem, and advises investors and businesses in the full start-up life cycle. Co-heading the group are
Jürg Luginbühl
, based in Zurich,
Robert Bernet
, in Basel, and
Damien Conus
, who leads in Geneva.
Matthias Staehelin
 has life sciences expertise, while
Gian-Andrea Caprez
 specialises in the technology sector.
VISCHER
's competition law group offers the full range of competition law matters, including merger controls, distribution agreements, public procurements, and compliance. The firm is highly active in growth industries such as TMT, data, and banking, providing full-service advice on complex matters.
Klaus Neff
who leads the team has established success and expertise in appellate cases.
VISCHER
's team covers the full range of commercial litigation, with a particular focus on the enforcement of foreign judgements, banking disputes, and insurance litigation. The firm has been developing its presence in Geneva, and has recently seen steady expansion. The group is co-led by
Daniele Favalli
in Zurich,
Thomas Weibel
in Basel, and
Gérald Virieux
, who heads up the Zurich office. Managing partner
Christian Oetiker
provides key support in the financial and pharmaceuticals industries, while
Karin Graf
, who joined from
Wenger Plattner
in 2021, covers corporate disputes, commercial trade issues and banking matters. Other core names include attachment law expert
Felix C Meier-Dieterle
, IP specialist
Lorenz Ehrler
, and recently promoted partner
Raphael Butz
. Counsel
Jonas D. Gassmann
leads on white-collar crime mandates.
The employment practice at
VISCHER
is headed by
Marc Ph. Prinz
in Zurich, who has extensive experience handling executive compensation and mass dismissals. The team is well-versed in contentious and non-contentious work, restructurings, internal investigations, staff leasing and recruitment, and social security issues. Other key contacts include
Gerald Virleux
, the co-head of the Geneva employment practice and an experienced employment litigator, as well as associates
Anela Lucic
and
Jeannine Dehmelt
.
VISCHER
acts for a broad range of clients including domestic start-ups and multinational corporations, and has notable expertise in matters related to crowdfunding. The team has a strong relationship with governmental institutions, and members are regularly consulted in legislative decisions.
Jana Essebier
leads the team, bringing broad experience across blockchain matters, mobile payments, and complex financial instruments.
Stefan Grieder
is a notable expert on the tokenisation of funds, while
Christian Wyss
handles insurtech and financing rounds for venture capital.
David Rosenthal
 advises on data privacy and protection elements.
The
'pro-active'
and
'forward-thinking'
insurance department at
VISCHER
advises insurance companies, brokers, and/or insured parties on coverage issues including financial line and crime policies. Other areas of expertise involve insurance-related regulatory and corporate issues.
Daniele Favalli
regularly represents parties in coverage litigation matters. He is also regularly retained by insurance companies to represent insured parties in disputes. 
Adrian Dörig
specialises in structured finance transactions, in particular acquisition, restructuring and lease financing.
VISCHER
's team is led by partner
Stefan Kohler
, who is also a non-permanent judge of the Swiss Federal Patent Court. The team acts for clients in intellectual property litigation before the Swiss cantonal courts, the Swiss Supreme Court, and the Federal Patent Court; it also offers trade mark services along with assistance in copyright matters, complex commercial transactions, licensing agreements, and due diligence services.
The practice at
VISCHER
is headed by
Christian Oetiker
and
Markus Guggenbühl
and includes experts in '
all relevant areas of the law
'. The team has particular strength in M&A matters as well as corporate and dispute resolution and can provide advice in specialised areas including life sciences, healthcare, energy, public law, and aviation.
Rolf Auf der Maur
is an expert in IT,
Stefan Kohler
is a key name for IP and technology and
David Rosenthal
is recognised for his prominence in data.
Michael Waldner
,
Klaus Neff
,
Benedict Christ
,
Stefan Rechsteiner
and
Christian Wyss
 are other core team members.
VISCHER
has active experience in urban housing development, public infrastructure projects and commercial development.
Raphael Butz
specializes in litigation & arbitration and is an expert in handling complex construction and tenancy disputes.
Roland Müller
, who focuses on complex real transactions and investments, leads the team with
Maxime Chollet
who has broad experience drafting and negotiating real estate agreement, complex leases, and work contracts.
Andreas Albrecht
has particular knowledge of planning and zoning law.
With a focus on aviation matters, the transport team at
VISCHER
 regularly advises and represents airline companies in Swiss, European, and international matters. The team handles damage and insurance cases of all types, and assists in contract negotiations with travel offices, air-traffic authorities and airport operators. Practice head
Peter Kühn
advises foreign and domestic clients on corporate and contract matters as they relate to transport. Other key individuals are
Urs Haegi
 and
Christoph Niederer
.
VISCHER
acts on a high volume of domestic and cross-border matters. The department covers financing and regulatory matters, and is active in banking litigation and arbitration proceedings. Lead partner
Adrian Dörig
specialises in structured finance transactions, and has notable expertise in aviation finance work.
Jana Essebier
, who is dual qualified in both Swiss and German law, is a core team member, as is
Markus Guggenbühl
, who focuses on debt financings, capital market transactions, and financial services regulations.
VISCHER
provides a full range of services, including distressed M&A and restructurings, insolvency related litigation, and voluntary liquidation. The department has expertise in helping foreign law firms gain recognition of foreign insolvencies in Swiss courts.
Benedict F. Christ
leads the team, which includes
David Jenny
, who has experience acting as liquidator, and
Jana Essebier
, whose focus is bank bankruptcy.
Thomas Weibel
 has expertise in debt collection matters.
VISCHER
's Geneva office is led by
Maxime Chollet
,
Damien Conus
,
Lorenz Ehrler
, and
Gerald Virieux
. The team has particular expertise in M&A matters as well as corporate and dispute resolution, but can also offer clients assistance within areas including intellectual property, insurance, capital markets, real estate, and insolvency, among others.
VISCHER
's sports expertise is provided by active and formerly active athletes and highly qualified professionals.
Moritz Jäggy
has great experience in sports law, in particular in football, sports disciplinary cases, esports, media rights and sponsoring deals.
Robert Bernet's
 strength lies in advising active or former sports professionals in sponsoring and asset management matters. He regularly advises sport professionals and clubs in contractual and corporate/tax structuring issues. Notably, the firm has been involved with an advertising dispute at the FIFA World Cup 2022.
VISCHER
's '
service and problem-oriented'
team offers support on a range of tax matters, including tax litigation, M&A transactions, and cross-border restructurings. The team is active in a diverse range of sectors, with expertise across the life sciences, financial services, aviation, and blockchain industries.
Christoph Niederer
, who is increasingly active in the financial services industry, leads the team alongside
Nadia Tarolli
, who covers a broad range of tax matters, including transfer pricing issues and criminal tax law.
Tobias Rohner
joined the department from
Baker McKenzie
in February 2023.
VISCHER
's '
outstanding' 
arbitration team acts as both counsel and arbitrator in a range of mandates, and is particularly experienced in construction and service disputes.
Daniele Favalli
,
Christian Oetiker
 and
Gerald Virleux
 co-lead the department, which includes
Thomas Weibel
, who specialises in the financial services, defence, and aviation sectors, and
Karin Graf
.
VISCHER >
Firm Profile
VISCHER >
Firm Profile
The firm: VISCHER is one of the largest Swiss law firms, with more than 100 fee earners. The firm supports its clients in a solution oriented manner as regards all aspects of commercial, tax and regulatory law. Its professionals are organised into more than 20 practice teams, each of them under the direction of experienced partners. This enables them to effectively handle instructions, always tailored to the requirements of the individual project.
Practice areas:
Antitrust and competition
Aviation
Banking and finance
China desk
Civil law notaries
Corporate and commercial
Data and privacy
Employment
Energy
Environmental, social and governance (ESG)
Health care
Immigration
Information and communication technology
Intellectual property
International judicial assistance
Investigations & eDiscovery
Legal profession law
Life sciences, pharma, biotech
Litigation and arbitration
Media and entertainment
Mergers and acquisitions
Pension funds
Private clients
Private equity & venture capital
Public sector and regulatory
Real estate
Restructuring and insolvency
Sports law
Startup desk
Transport
Tax
White-collar crime
Main areas of practice
Corporate and M&A: VISCHER's corporate and M&A team advises on all legal aspects relating to the listing of securities, mergers, purchase and sale of corporations and participations, spin-offs, management buyouts, execution of shareholder agreements, joint ventures, auction proceedings and related financing.
Litigation and arbitration: VISCHER has a strong and dedicated litigation and arbitration team representing clients before all Swiss Courts, as well as the Swiss Supreme Court in Lausanne and in international and domestic arbitration proceedings. Members of the firm frequently act as arbitrators.
Banking and finance: VISCHER advises banks and other financial institutions in regulatory and supervisory matters. VISCHER's structured finance team advises Swiss companies and foreign investors with regard to lease and acquisition financing, project financing and securitisation.
Life sciences, pharma, biotech: VISCHER's life sciences is the leading practice group of its kind in Switzerland. VISCHER represents over 50 private and public companies, from start-ups to listed companies. The firm's expertise spans the full range of disciplines including transactions and financing; partnering, licensing and commercialisation; know-how and innovation management; and regulatory, administrative procedures and compliance.
Public sector and regulatory: VISCHER has a dedicated and experienced team that advises companies in regulated markets such as energy, telecommunications, electronic media, drugs and health and represents clients before regulatory authorities and in court proceedings.
Tax: VISCHER's tax team provides advice on all aspects of corporate tax law including value added tax issues. The team also advises high-net-worth individuals in Switzerland and abroad with regard to succession issues and also in obtaining flat rate tax assessments in Switzerland.
Real estate: The VISCHER real estate team advises on all kinds of real estate projects and transactions, including buying or selling real estate property, contractual issues of multiple ownership (joint ventures, community of heirs etc.), land registry issues and issues of zoning.
Antitrust and competition: VISCHER advises domestic and foreign clients on Swiss and EU competition law and represents them before the Swiss Competition Commission and the courts. The team advises on administrative merger control, behavioural, contentious and civil antitrust cases, as well as in compliance matters.
Information technology and intellectual property: The firm's IP/IT team advises on all areas of intellectual property and IT-related legal issues including telecommunications, outsourcing projects, data protection and regulatory matters. The firm also has a substantial practice in media and entertainment, including production agreements and broadcasting regulatory matters.
Restructuring and insolvency: In financially critical situations, the coordinated collaboration of specialists from a variety of areas of expertise is indispensable: in addition to proficiency in insolvency law itself, expertise in the areas of corporate law, litigation, labour law, IP law and tax law is also essential. The firm has the in-depth knowledge and extensive experience necessary for managing complex mandates, whether from the perspective of a creditor or an affected company.
Aviation: VISCHER advises and represents airline companies in their core business and also in associated fields such as catering. The team's experience covers litigation and insurance cases of all types, assistance in contract negotiations with travel offices, air-traffic authorities and airport operators as well as advising on the leasing, buying and selling of aircrafts.
Data protection/privacy: VISCHER has one of the largest and most experienced data protection/privacy teams in Switzerland. The team advises national and international clients on all matters regarding data protection and privacy including the General Data Protection Regulation (GDPR) and represents clients in litigation and other proceedings in these matters.
Employment and executive compensation: VISCHER's employment and executive compensation team is led by a partner exclusively dedicated to this field. The team advises on all areas of employment law, including regulatory issues, executive compensation, pensions, as well as taxes and social security and has earned an excellent reputation for representing companies and entrepreneurs in litigation.
White-collar / investigations: VISCHER advises and represents companies in white collar crime matters such as fraud, insider trading, money laundering and corruption. A dedicated team supports clients in conducting internal investigations – be it international or domestic matters – and handling eDiscovery cases.
Number of partners worldwide: 35
Number of other lawyers worldwide: 78
Languages: English, French, German, Italian, Mandarin
Diversity
VISCHER values and shows consideration for its employees. Every employee, regardless of gender, sexual orientation, race or ethnicity, has the same rights and is treated equally. VISCHER wants all employees to feel valued, appreciated, and free to be who they are. Our experience has taught us that the more diversity we have in our team, the more unique perspectives and bright ideas we share.
For VISCHER, diversity and its inclusion, use and appreciation have strategic importance and are an integral part of our corporate culture. Therefore, we promote diversity and its appreciation among our employees and actively sensitise them to it. We create an environment that enables, values and promotes different perspectives, cultures and ways of thinking. We aim to build a culture of respect and trust which embraces differences and encourages diversity in our firm.
We treat each other with respect, constantly develop our skills and promote diversity in all relevant dimensions. Inclusion allows a diverse mix of people to complement each other to form a high performing team. It is important to remember that inclusion does not just mean treating people equally, but recognising and valuing all visible and invisible differences.
We foster an environment based on trust. This is our way of combining excellent business results and personal flexibility. The flexible working models we offer worldwide include mobile working, part-time and flexible working hours. Our employees remain our most important capital, in which we will continue to invest going forward.
International Capabilities
Clients 
VISCHER's experienced lawyers advise clients and provide international services at the highest standard across the globe. Working from modern offices in Zurich, Basel and Geneva, our attorneys, tax advisers and public notaries are organised under the direction of experienced partners in practice teams, covering all areas of commercial law. VISCHER has worked with various international companies, for example: 
AB

Inbev

AFINUM

AIG

Axpo Services AG

Baloise

Holding

Credit Suisse

Elliott Advisors (UK) Limited

General Dynamics

Helvetia

Huntsman

IKEA

MCH Group AG (SIX listed)

Swiss International Air Lines

Syngenta

T-Systems
Team 
Our principal company languages are German, English, French, Italian and Mandarin, but we have employees of various nationalities so are able to cover many more languages and provide professional advice to clients from all over the globe. 
Highly regarded China Desk 
VISCHER has established a China Desk that, over the years, has become widely regarded as the market leader among Swiss law firms for Chinese inbound and outbound transactions. We advise many Swiss companies regarding their China business and support Chinese businesses interested in establishing a presence in Europe. 
VISCHER's network 
We have spent decades building networks with attorneys, subject matter experts and firms worldwide that meet our high standards and provide the best possible service to our clients. We can help our clients, directly or in conjunction with foreign law firms, to navigate the requirements of the relevant Swiss legal and regulatory frameworks, and build a team of experts to deal with their specific challenges.  
Doing Business In
Fintech in Switzerland
What is Fintech?
Fintech is not a defined term under Swiss law. It describes a combination of technological innovation and financial services. Examples of Fintech activities that have recently played an increasing role in Swiss financial markets are digital banking, robo-advice, crowd-investing, digital payment services and financial activities related to cryptoassets. The term Fintech covers not only financial services activities but also enabling technologies, such as digital identification, cloud, API, artificial intelligence, and distributed ledger technology (DLT)/blockchain.
Innovation
Switzerland has a very liberal and business oriented approach towards regulatory policy for Fintech products and services and is supportive of innovation. This applies not only to financial market laws but is all-encompassing. Switzerland has therefore initiated various consultation processes and legislative changes in order to allow the Fintech industry to grow and implement its products and services. Swiss regulators have recognized that the old law was geared towards big financial institutions whose requirements could not be met by start-ups due to their smaller financial standing (net asset requirements, etc.). The importance of Switzerland as a hub for innovation is further demonstrated by the activities undertaken by the Swiss National Bank (SNB) in the field of Central Bank Digital Currencies (CBDC) (see below).
Switzerland has also set up an attractive taxation model for start-ups and provides ample financing opportunities for innovative companies. Therefore, Fintech innovators in Switzerland have a suitable and supportive environment for the implementation of their business model.
Do Fintech companies need a license, or registration?
There is no Fintech-specific regulation in Switzerland. Instead, a technology neutral approach is applied, meaning that the same rules apply to businesses regardless of whether they are using traditional or innovative means. Switzerland closely monitors new technological developments and the potential need for regulatory adjustments in order to reduce unnecessary administrative burdens.
Frequently, Fintech companies offer services or develop technology without becoming subject to financial market laws. However, this needs to be examined on a case-by-case basis. As a general rule, persons who:
Is Digital Banking / Wealth Management possible in Switzerland?
Yes. As a rule, Swiss financial market regulation does not require the establishment of a physical presence in Switzerland if a bank or another financial services provider wishes to offer banking or wealth management services to clients based in Switzerland. An important exemption applies to the distribution of shares in collective investment schemes in or from Switzerland, which may trigger the requirement to appoint a third party paying agent and representative based in Switzerland.
FINMA Circular 2016/7 on video-identification allows banks and other financial intermediaries to conduct their Know-Your-Customer due diligence via video- or online-identification. Hence, this process can be conducted purely digitally.
As a general rule, under Swiss civil law contracts do not have to be agreed in writing to be valid. Only agreement of the terms of the contract is required. A contract is only required to be in writing if it is prescribed by law or if the parties contractually agree that the contract should be in writing. For many agreements related to banking or financial services, Swiss law does not impose a requirement for the contract to be in writing. Such agreements may therefore be executed digitally by a simple or advanced electronic signature or even by the click of a button. An exception applies, for example, to consumer credit agreements. Such agreements need to be in a simple written form in order to be valid and must bear the handwritten (wet-ink) signatures of the parties. Under Swiss law, only qualified electronic signatures with qualified electronic time stamps are equivalent to a wet-ink signature. It is important to note that a provider recognized in Switzerland for certification services must issue the qualified electronic signature. Electronic signature services customarily used in Europe (such as DocuSign) do not generally fulfil these requirements. The selection of a provider should therefore also include an assessment of whether the services satisfy the specific Swiss legal requirements.
Can Financial Service Providers move to the cloud?
Yes. Smaller Financial Service Providers use cloud infrastructures for their core business for quite some time now. But also well-known banks have (or are about to move) their main IT infrastructure to the cloud.
However, Financial Service Providers do have to be aware of regulatory restrictions. Some of the Swiss regulations are comparable to the ones in other jurisdictions (e.g. data protection), others are more restrictive/relevant in Switzerland than in other jurisdictions (e.g. professional secrecy and outsourcing).
Professional Secrecy
Switzerland is known for having strict professional secrecy obligations, which apply in particular to Financial Service Providers. The disclosure of secrets obtained in the course of rendering financial services is a criminal offence. When considering using cloud services, Financial Service Providers must either require cloud infrastructure providers to comply with these obligations or obtain a waiver of the customers to avoid violating professional secrecy obligations. Local and international cloud infrastructure providers (e.g. Microsoft Azure) provide specific addendums to the standard agreements, but they often only provide these addendums upon request.
Outsourcing
FINMA sets strict requirements related to the outsourcing of "significant functions". According to FINMA circular 18/3 on outsourcing for banks and insurers, Financial Service Providers must conduct a risk assessment, which should take into account "the main economic and operational considerations as well as the associated risks and opportunities" (FINMA Circ. 18/3, N 16). In addition, the engagement of a cloud service provider must be done in compliance with the following key requirements:
The outsourcing provider must guarantee permanent service provision. This includes in practice availability and security commitments as well as sufficient disaster recovery plans and continuation of service in case of bankruptcy (of outsourcing provider or Financial Service Provider).
The Financial Service Provider must have sufficient time to insource (or migrate the outsourced service to another service provider) the services in an orderly manner. Often, this requirement is met by adding "extension options" for the Financial Service Provider (even if contract is terminated for cause).
The engagement of subcontractors (for significant functions) must be contingent on the Financial Service Provider's prior approval (right to object).
The Financial Service Provider must integrate the outsourced functions into its own internal control system, allowing it to systematically identify, monitor, quantify and control the respective risks. This can only be ensured if the necessary rights of instruction and control are provided (see next point).
The outsourcing provider must grant to the Financial Service Provider, its audit firm and FINMA the necessary right to verify the outsourcing provider's compliance with the regulatory requirements by granting a contractual right to inspect and audit all information related to the outsourced function "at any time without restriction" (FINMA Circ. 18/3, N 26). Such rights are usually not granted in standard cloud agreements and must be negotiated individually with the cloud service provider.
Outsourcing to another country is permitted if the Financial Service Provider, its audit firm and FINMA can assert and enforce their right to inspect and audit (see above). In addition, service provider must commit to defend the Financial Service Povider's data in case of a lawful access request from foreign authority.
Data Protection
As of September 2023, the revised Swiss Data Protection Act (revSDPA) will enter into force. The revised act will bring Swiss law closer to the regulatory framework of the GDPR, in particular related to compliance/documentation requirements. However, in contrast to the GDPR, the revSDPA does not rely on high monetary fines to ensure compliance, but focuses on the people in charge (personal fines of up to CHF 250'000). As such fines will most likely result in an entry in the criminal record of the persons fined, the managements will have strong incentives to comply with data protection requirements.
For Financial Service Provider, one specific new requirement of the revSDPA relates to "automated individual decision making", for example if an automated credit risk assessments leads to a decision whether a credit will be granted or not. Under the revised act, data subjects must be informed about such decision processes. Data subjects may request that (i) they can present their point of view and (ii) a natural person reviews the automated individual decision making.
Cybersecurity
The digitalization increasingly raises issues of cyber-security. Financial institutions are required to monitor and control risks related to the IT infrastructure (see FINMA circular 18/3 on outsourcing above). In addition, on 13 December 2022 FINMA introduced its new Circular 23/01 on operational risks and resilience – banks, which applies to banks, financial groups and conglomerates, and investment firms. Pursuant to this new circular, the addressees will be required to introduce cyber risk management procedures, which include the following requirements:
Identification of the institution-specific threat landscape from cyber attacks and assessment of the possible impacts of exploiting vulnerabilities;
Protection of the inventoried ICT assets and the electronic critical data from cyber attacks by implementing appropriate protective measures;
Timely logging and detection of cyber attacks on the basis of a process for the systematic and consistent monitoring of the inventoried ICT assets and the electronic critical data;
Response to identified vulnerabilities and cyber attacks; and
Ensuring the prompt recovery of normal business operations after a cyber attack.
In addition, a successful or partially successful cyber attack must be analyzed based on its materiality for critical inventoried ICT assets or electronic critical data and critical processes (including outsourced services and functions). The reporting obligation under the FINMASA must also be met. After an initial assessment and preliminary notification to FINMA within 24 hours, a complete report must be submitted to FINMA within 72 hours. Once the institution has finished processing the case, a conclusive root cause analysis corresponding to the degree of severity must be submitted to FINMA.
Furthermore, the addressees of Circular 23/01 are required to monitor and check service providers that process critical data (with additional risk assessment obligations if the data is stored or can be accessed from outside of Switzerland; see FINMA Circ. 23/01, margin no. 79). It must be noted that Circular 23/01 not only relates to CID but also other data that are "of such crucial significance that they require increased security measures" (margin no. 7).
Further, in December 2022, the Federal Council proposed to the Swiss Parliament to introduce an obligation for operators of "critical infrastructures" (e.g. energy, water and communication service providers, but also banks and insurance companies) to report cyber incidents to the Swiss National Cyber Security Center. Based on the broad public support of this draft, we deem that this reporting obligation will approved by the Parliament rather quickly.
One important question in practice is how the cyber-security may be improved while improving at the same time the customer experience in using online services. A number of Fintech business focusing on new methods to increase cyber-security are based in Switzerland, also profiting from the excellent position of the ETH Domain at international level.
Embedded Finance?
Combining financial services with other products and services are well established (e.g. car leasing, travel insurance, consumer credits), but there is a need for a deeper integration of financial and non-financial services. These integrations provide for a better user experience, enable the providers to better understand their customers and facilitate cross-selling. However, these models also require Financial Service Providers to share data with their business partners that fall under professional secrecy obligations. This information may only be shared by obtaining consent of the customers due to professional secrecy restrictions.
Such waivers to professional secrecy are not bound to any form requirement, but must be obtained in a transparent manner. This can be achieved by setting up the project in a way that the transfer of information is justified by or part of a feature provided to the customer. If a customer requests CHF 100 cash-back at a kiosk, it is evident that the kiosk has knowledge about the withdrawal. Another way of obtaining consent from the customer is by informing the customer in a transparent manner about the intended transfer of information (e.g. in a "layered approach": key terms explained in a few words, more detailed explanation in the general terms and conditions).
Tokenization of Assets – moving to the next level?
In 2021, the Swiss Federal Act on the Adaptation of Federal Law to Developments in Distributed Ledger Technology (DLT-Act) entered into force. The DLT-Act did not introduce a separate legal framework for tokens but aimed to adapt the existing law to the new technology, in particular in the area of so-called ledger-based securities.
The general legal framework for tokens is included in the Swiss Code of Obligations. These provisions specify which conditions the DLT and the tokens registered in a DLT-based ledger need to fulfil for tokens to be treated like traditional certificated securities. In cases where the new legal framework applies, tokens may be exercised and transferred to other persons only via the ledger. The obligor under the tokens is entitled and obliged to render performance only to the creditor indicated in the ledger (subject to modification of the ledger). The buyer of such a token from a creditor registered in the ledger is protected even if the seller was not entitled to sell the token, unless the buyer acted in bad faith or with gross negligence.
The DLT-Act applies a principle-based approach in order to determine whether a DLT qualifies as a securities ledger within the meaning of the DLT-Act. The principles that a DLT needs to comply with are as follows:
it uses technological processes to give the creditors, but not the obligor, power of disposal over their rights;
its integrity is secured through adequate technical and organizational measures, such as joint management by several independent participants, to protect it from unauthorized modification;
the content of the rights, the functioning of the ledger and the registration agreement are recorded in the ledger or in linked accompanying data; and
creditors can view relevant information/ledger entries, and check the integrity of the ledger contents relating to themselves without intervention by a third party.
There is no register of DLT-based ledgers that would qualify as securities ledger within the meaning of the DLT-Act. Instead, the participants involved need to self-assess. The legislation places several key obligations on an issuer:
the issuer of tokens is required to verify that the ledger fulfils the criteria at the time of issuance;
the issuer of the tokens must ensure that the ledger continues to operate in accordance with the registration requirements at all times until maturity;
the issuer of the tokens must inform each buyer of tokens about the mode of operation of the ledger and the measures taken to protect the operation and integrity of the ledger; and
the issuer is liable for damage to the buyer of tokens if the issuer did not act with due care.
Securities and financial instruments may be issued as ledger-based securities under the DLT-Act. Recently, a number of crowdinvesting projects have made use of the new opportunities presented thereby.
Traditional players, such as the SIX Swiss Exchange, which has set up the Swiss Digital Exchange (SDX) platform, have also started entering the DLT market. The SDX is a fully regulated exchange a central custody provider and thereby enables a link to the traditional financial market and the financial market infrastructures of the SIX SIS.
Will there be a Digital Swiss Franc?
The increasing importance of the crypto market and the introduction of stablecoins by private actors in the market, have raised the question whether there is a need for a Central Bank Digital Currency (CBDC). The SNB has conducted a number of proof of concepts (PoCs) focussing on Wholesale CBDC (wCBDC) in order to get familiar with the operational, legal and policy challenges involved. One of those projects, the results of which the SNB has published, was called Project Helvetia and included two PoCs that explored the integration of tokenized assets and central bank money on the SDX. The PoCs were limited to banks and other financial intermediaries holding accounts with the SNB. Two PoCs were conducted, one account based PoC and one token based PoC:
The account based PoC provided for the establishment of an interface between the DLT-based financial market infrastructure and the Swiss payment system Swiss Interbank Clearing (SIC). The trial allowed to instruct a cash settlement in the existing Swiss Real Time Gross Settlement (RTGS) system. The PoC showed that while only minor adjustments are likely to be necessary, fewer policy questions would arise if only existing SNB account holder were admitted. However, the use of CBDC in this set up would be restricted by the existing limitations of the RTGS system. Specifically, many RTGS systems currently do not allow atomic multilateral settlement.
The token-based PoC used a wCBDC issued by the SNB on the SDX platform. Holders of wCBDC would have a direct claim against the SNB, just as is the case with SIC balances. The legal basis would consist of a Swiss law-governed agreement between the participants of the SDX platform and the SNB. Within SDX, the wCBDC would be transferred under civil law by means of a payment instruction. The purpose of this PoC was to assess whether such wCBDC tokens could offer safe and efficient settlement on a tokenized platform. The PoC has shown that the token-based set up would allow more functionalities, including atomic multilateral settlement. Further, it would be easier to implement and execute overnight or longer-term smart contracts. The challenges of this approach include that it would require significant changes to the processes and operations of a central bank and that it would raise considerable legal and policy questions. In a second phase of this project, it was therefore tested how the wCBDC could integrated into the core banking systems of the SNB and commercial banks and whether an end-to-end settlement of tokenized financial transactions in wCBDC would be possible including realistic control and monitoring functions. The PoC showed that it would be operationally and legally feasible, but would require the SNB (while delegating certain tasks to the SDX) to retain control and monitoring functions over the wCBDC, equivalent to those over traditional reserve balances, through technical functionalities and contractual arrangements with the platform operator.
Whether a Digital Swiss Franc will actually be introduced is a policy question. So far, the SNB has stated that it has no intention to issue a CBDC. The SNB highlighted that further challenges would need to be addressed, including error handling, privacy, and cybersecurity. Further, the question arises which platforms should be allowed to integrate wCBDC and what would happen if such platforms admitted participants that are not SNB account holders. Further PoCs will be required to answer these questions.
Authors
Partner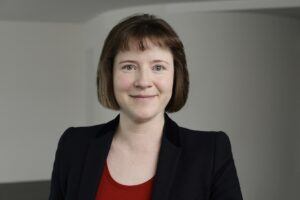 Managing Associate
Side A DIC Policies
I.          What is a "Side A DIC" Policy?
A.         Side A DIC in a company's D&O program
Where people work, there will inevitably be mistakes. This is equally true for a company's directors and officers. Notably, and even if the directors and officers acted diligently and fulfilled their duties, other parties or government authorities may still initiate legal proceedings against them. Liability law suits quite regularly extend over several years with court costs and the costs of proper representation easily amounting to significant sums of money (even if the claim is meritless). Overall, the legal and financial consequences for directors and officers of any company may be far-reaching in today's business environment. Increasingly, liability risks render serving as directors and officers unattractive.
To, at least, neutralize the liability risks for its directors and officers (and to render such activity more attractive), most companies purchase Directors and Officers insurance policies ("D&O Policies"). D&O Policies are designed to protect a company's directors and officers against claims in connection with the activities for the respective company.
The coverage under a "traditional" D&O Policy consists of three coverage pillars or insurance agreements which are ordinarily integrated and held together in the same insurance policy: "Side A", "Side B" and "Side C" coverage.
The three pillars cover the following risks:
Side A coverage (or insured person coverage) is the "personal part" of a company's D&O program. Side A coverage is triggered when the company itself is unable (or unwilling) to indemnify its directors and officers for a liability claim in connection with the person's activity for the company. Side A coverage protects the personal assets of a company's directors and officers.
Side B coverage (or company reimbursement coverage) indemnifies the company itself. Side B coverage is triggered when a company is obliged (by statutory, contractual or, if applicable, legal provisions) to cover its directors and officers in connection with a liability claim.
Side C coverage (or entity coverage) provides coverage for the company in connection with any lawsuit brought against the company (and not its directors and officers). Side C coverage is (usually) triggered in the event of liability issues related to security grievances.
More recently, there has been a trend for companies to not only rely on "traditional" ABC pillars within a D&O policy, but to extend the safety net for their directors & officers (i.e., the "Side A coverage") by purchasing an additional Side A policy. Such extra coverage is referred to as a "Side A DIC" or as "Difference in Conditions" or as "Stand-Alone Side A" policy. The coverage under a Side A DIC can be visualized as an additional layer of Side A coverage on top of a "traditional" ABC policy:
This additional "layer" of insurance (i.e., the Side A DIC Coverage) is often purchased from a third party insurer (the "DIC-Insurer") and not from the same insurance company that provides the "base" layer of ABC protection (the "ABC-Insurer").
A Side A DIC policy is similar to a "D&O excess insurance" (in German referred to as "D&O Exzedentenversicherung," a policy widely used in German-speaking countries). Depending on the specific wording of the excess insurance, the policy will bear a strong resemblance to a Side A DIC. In practice, though, the most important difference between an excess insurance and a "Side A DIC" policy is that the "excess insurance" is usually based on an underlying ABC-policy. In other words, the policy is a mere "follow form," whereas a Side A DIC policy is often worded as a stand-alone and comprehensive insurance policy. In both cases, however, it is the specific wording of the policy that is ultimately decisive for determining the coverage.
B.         How does a Side A DIC work and what does it cover?
The purpose of a Side A DIC policy is to provide extended coverage to directors and officers under an original D&O policy with the three traditional pillars. The extension of coverage can be achieved in a number of ways, and the scope of coverage in different DIC policies varies widely. In common Side A DIC policies, the extension of coverage is not only "numerically" achieved through a higher liability/loss limit, but also in terms of "insurance/extent of cover." Generally, such additional coverage is provided by a drop-down feature as explained in the following paragraphs.
1.          Expansion of Liability Limit
The coverage under a "traditional" Side ABC policy is capped by an overall liability/loss limit per claim and in the annual aggregate (often defined in the schedule at the beginning of the policy). Once the loss limit is exhausted, there is no more coverage available regardless of whether another "A", "B," or "C"-coverage issue exists. In the worst case scenario, a director or officer will not be fully covered and will be personally liable with their personal assets (because the liability limit is already exhausted).
Under these scenarios, and if preferred instead of a sub-limited reinstatement of an additional Side A limit in the ABC tower, respectively the primary D&O policy, Side A DIC policies will regularly provide for an additional "excess limit" or "excess protection" which ensures that the losses of the directors and officers are insured even if the overall policy limit is exhausted (the mechanism is comparable to a reinstatement clause provided for in other insurance policies). For example, if a company purchases ABC Policy with a loss limit of CHF 10 million with a separate CHF 5 million-DIC-Policy, directors and officers may benefit from an overall loss limit of CHF 15 million.
2.          Drop Down Coverage
A traditional ABC Policy contains various (liability) exclusions which limit the protection of the insured. Common examples are exclusions for (increasingly important) regulatory risks, pollution risks, and the insured vs. insured exclusion which applies, in particular, to insured in the U.S.  (so called "IvI" exclusion).
A Side A DIC Policy, on the other hand, often has only one exclusion: the "conduct exclusion." The conduct exclusion applies when a claim is made against a director or officer for dishonest, fraudulent, and/or criminal behavior of the insured or for any intentional (willful) violation of any applicable statute, rule and/or law. In other words, directors should not be compensated for intentional acts, a fact which seems not only sensible but also obvious (for Switzerland, see for example art. 14 para. 1 of the Federal Law on Insurance Contracts, also referred to as "VVG").
The limiting of policy exclusions to a minimum under a Side A DIC Policy has the effect that the overall Side A coverage range will become broader. As a consequence, the company's directors and officers will benefit from additional protection in cases that would, per se, not be covered under traditional ABC Policies. In other words, Side A DICs may, for example, provide for effective protection against increasingly frequent ESG-lawsuits which often involve not only exorbitantly high damages claims but also enormous reputational risks. Another example may be that Side A DIC policies may allow IvI proceedings in relation to insured parties in the U.S.
Furthermore, Side A DIC Policies may also "drop down" the original limitation of the D&O policy by referring to more broadly defined terms. A common example in this regard is the inclusion of punitive or exemplary damages under U.S. law. Specifically, definition of the term "damages" may be more inclusive than originally intended by the insurer. Punitive damages regularly represent an enormous risk that is often difficult to predict.
C.         Practical Remarks
Often, a Side A-DIC policy is not entirely understood by the insured. In certain cases, the party purchasing a Side A DIC policy does not realize the existence of and/or the effects the Side-A-DIC coverage may have. The uncertainty may relate to the fact that the Side A DIC is not embedded in an "insurance tower." As a result, the Side A DIC policy is not in sync with the policies of the primary insurer, the tower insurer and this "independence" of the Side A DIC can cause difficulties and information gaps. It is needless to stress that it may be of importance to understand whether coverage under a Side A DIC is available and, if available, how coverage may be triggered. Special attention should be paid to two circumstances: (i) the compliance with the information and notification obligations towards the DIC insurer and (ii) the handling of a coverage rejection by the underlying ABC-insurer.
1.          Ensuring compliance with information and notification requirements
The insured party must notify the insurer of the occurrence of an insured claim as soon as practicable. If the insured party fails to notify the insurer, this may have consequences with regard to the coverage (potentially, it may lead to a complete loss of cover). Provisions regulating the insured's notification obligations can be found in almost all insurers' general terms and conditions and also in many statutory provisions in different jurisdictions (for Switzerland, see Art. 38 VVG).
In practice, the potentially severe consequences of a failure to comply with the information and notification obligations are, unfortunately, regularly given too little attention in the context of (potential) Side A DIC policies. Especially in cases in which the DIC Policy was acquired from a different insurer than the underlying ABC Policy, the insured has to ensure that it complies with its obligations resulting from both, the ABC- and the DIC Policy. The reason is as follows: the DIC Policy with a different insurer is regularly to be considered a separate insurance contract, even though the DIC Policy may refer to an existing insurance relationship with the underlying ABC-insurer. In other words, the DIC-Policy regularly creates a contractual relationship between the policyholder and the DIC-insurer that is independent of the underlying ABC-Policy.
Depending on the DIC policy in question, it is, therefore, insufficient to notify only the underlying ABC insurer and forward the claim to the DIC insurer only after the ABC insurer denies coverage or, after the underlying ABC-policy has been largely exhausted. Apart from rare cases, in which the ABC-Insurer would issue a definitive coverage confirmation following receipt of a claim notification, the insured should also notify the DIC-Insurer "as soon as practicable," i.e., following occurrence of the potentially insured claim (the insured should not wait for the coverage decision by underlying ABC-insurer). This may prove to be an important precaution because the insured cannot and should not assume that the ABC-insurer will coordinate and communicate a claim notification with a Side A DIC insurer. In fact, the ABC-insurer may not be aware that a Side A Policy exists.
2.          Handling with coverage rejection of lower insurance layers
There are cases in which the "primary" ABC-insurer denies coverage, although they would be obligated to cover asserted claims under the DIC-policy. In these cases, the dependency of a Side A DIC policy may be disadvantageous for the policyholder.
For example, regular ABC-policies cover settlement payments only if the settlement was "reasonable and fair." Unsurprisingly, the insurer's and the policyholder's views of when a settlement is "reasonable and fair" may differ and a dispute may arise. If the DIC policy also provides coverage only for "reasonable and fair" settlements, the DIC insurer is likely to follow the underlying insurer's interpretation and the policyholder ends up arguing against two insurers.
An effective DIC policy should protect the policyholder against these interpretation risks or, at least, limit them. Anything else would contradict the very purpose of the DIC policy to extend coverage extension. Accordingly, an effective DIC policy should allow the insured to take action against the DIC insurer, regardless of whether the underlying ABC insurer (rightly or wrongly) denied coverage. This may be achieved by eliminating coverage exclusions in the DIC-Policy to the maximum extent possible.
Despite the above, it may not always be possible to eliminate all coverage exclusions, in particular, with regard to the aforementioned settlement clause. Alternatively, the insured should be able to access the Side A DIC's coverage automatically if the underlying ABC-insurer denies coverage for any reason (even wrongfully). Direct access to DIC coverage serves as an incentive for the DIC insurer to support the insured in their (potential) dispute against the ABC insurer. Otherwise, the DIC-insurer risks liability for the entire loss (subrogation).[1] In other words, the insured should be able to access the top layer of the insurance tower directly if the bottom layer refuses to cover for any reason. Such an approach would correspond to an additional extension of the "drop down feature" as outlined above. However, whether this approach can be implemented in practice remains to be seen.
Overall, a Side A DIC policy can be a multifaceted and useful tool to better protect a company's directors and officers from liability. To ensure that insured party receive coverage when needed, users should carefully review the wording of the policy and the (potential) effects in the context of the company's  overall D&O program.
Footnotes
[1] See also, Peter Gillon, Eric Gold, Gesut Post: The D&O Cramdown: Triggering Side A DIC Coverage When an Underlying D&O Carrier Declines Coverage in: Kevin LaCroix, The D&O Diary, July 6, 2017.
Authors
Daniele Favalli and Selim Keller, VISCHER Ltd., Zurich, Switzerland
Listing and Trading of GDRs on SIX Swiss Exchange by Chinese Companies
Introduction
On 28 July 2022, the first four Chinese companies listed global depositary receipts ("GDRs") in accordance with the Standard for Depositary Receipts on SIX Swiss Exchange via the China-Switzerland Stock Connect program and started trading in the newly introduced segment of GDRs. This was the first time GDRs had been listed on SIX Swiss Exchange but by 19 April 2023 nine more Chinese companies had followed suit. These transactions attracted extensive Swiss, Chinese and global financial media coverage. Prospects are positive that many more listed Chinese companies will list GDRs on SIX Swiss Exchange later this year.
Background
In June 2019, the so-called Shanghai-London Stock Connect Program was launched in order to facilitate a new level of capital cooperation between the People's Republic of China ("China") and the United Kingdom. On 11 February 2022, the China Securities Regulatory Commission ("CSRC") expanded the Shanghai-London Stock Connect Program to include the Shenzhen Stock Exchange, as well as the SIX Swiss Exchange and German stock exchanges. Then, on 25 July 2022, the Swiss Financial Market Supervisory Authority FINMA approved a respective revision of the Listing Rules of SIX Exchange Regulation AG ("SIX Listing Rules") and the introduction of a new designated GDR trading segment on SIX Swiss Exchange.
This all paved the way for the listing and trading of GDRs on SIX Swiss Exchange via the China- Switzerland Stock Connect Program (see below). The effects of this were quickly evident with several Chinese listed companies announcing their intention to raise funds through listing and trading GDRs on SIX Swiss Exchange.
China-Switzerland Stock Connect Program
The China-Switzerland Stock Connect Program enables Chinese companies listed on the Shenzhen Stock Exchange or the Shanghai Stock Exchange to list and trade GDRs representing their domestic shares ("A Shares") on SIX Swiss Exchange (the focus of this article) and, vice versa, it allows Swiss listed companies to obtain a listing of Chinese depositary receipts in China.
Under the China-Switzerland Stock Connect Program investors are able to buy GDRs on SIX Swiss Exchange or another legitimate trading venue in the normal manner or (subject to Chinese law restrictions applicable to foreign investors) instruct a designated broker to buy A Shares on the Shenzhen Stock Exchange or the Shanghai Stock Exchange (where the A Shares are listed). They would then instruct the depositary to create GDRs representing such A Shares (subject to the cap of the total amount of GDRs actually approved by CSRC). Vice versa, in order to sell GDRs, an investor may either sell GDRs on SIX Swiss Exchange or another legitimate trading venue in the normal manner or instruct a designated broker to redeem the GDRs and sell the underlying A Shares on the Shenzhen Stock Exchange or the Shanghai Stock Exchange (where the A Shares are listed). This means that the China-Switzerland Stock Connect Program provides for a mechanism connecting the capital pools that exist at the participating stock exchanges in China and in Switzerland via a two-way depositary receipt program. The intention of this mechanism is to provide fungibility between the GDRs and the underlying A Shares by enabling investors or their brokers to place, buy and sell orders with designated brokers who are able to seek the
best price for the equity securities from either market. It should also be noted that pursuant to CSRC regulations, GDRs subscribed for by investors in an offering may not be redeemed within 120 days following the first day of trading. Therefore, during such a lock-up period GDR holders cannot redeem their GDRs and sell the underlying A Shares on the Shenzhen Stock Exchange or the Shanghai Stock Exchange and are thus, only able to sell their GDRs through SIX Swiss Exchange or another legitimate trading venue.
What are GDRs?
GDRs – the Swiss equivalent to American depositary receipts (ADRs) which are used by non-U.S. companies to access the U.S. capital markets – are tradable securities that are issued by a bank or a securities firm (depositary) to represent a certain number of the respective Chinese issuer's underlying A Shares, which in turn are listed on the Shenzhen Stock Exchange or the Shanghai Stock Exchange. The GDRs allow the indirect exercise of membership and economic rights attached to the deposited A Shares. Through the listing of GDRs on SIX Swiss Exchange via the China-Switzerland Stock Connect Program, Swiss and international investors can (subject to Chinese law restrictions applicable to foreign investors) gain exposure to Chinese stocks.
Although the possibility of listing GDRs on SIX Swiss Exchange has existed for more than 15 years, no issuer had ever dared to make use of it, until very recently. A GDR listing on SIX Swiss Exchange carries both elements of a primary as well as of a secondary listing (as the issuer has already issued shares which are listed abroad) but is closer to a primary listing.
Secondary Listing of Shares vs. Listing of GDRs
Foreign listed non-Chinese companies have so far sought a secondary listing of their shares on SIX Swiss Exchange rather than a listing of GDRs. The main reason for choosing that route is that under certain conditions significant exemptions for secondary listings of shares apply with respect to the SIX listing requirements as well as the obligation to publish a prospectus. Chinese listed companies are, however, bound by strict domestic regulations for secondary listings of shares abroad, making a follow-on on the GDR segment of SIX Swiss Exchange a less arduous route which has become more attractive with the introduction of the China-Switzerland Stock Connect Program.
SIX Listing Requirements
(a)  Requirements for the GDR Listed Issuer
The requirements that must be fulfilled by the issuer of the underlying shares whose shares are listed on a foreign stock exchange ("GDR Listed Issuer") are the same as for a primary listing of shares in the main market of SIX Swiss Exchange, in particular:
Track record: The GDR Listed Issuer must have a company track record of at least three
Recognized accounting standard: The GDR Listed Issuer must have applied one of the following recognized accounting standards for the last three years: IFRS, US GAAP or, in the case of foreign issuers, EU-IFRS, UK-IFRS or Accounting Standards for Business Enterprises (ASBE) – the accounting standard Chinese listed issuers typically use.
Auditors and audit report: The GDR Listed Issuer must comply with the general SIX listing requirements regarding the licensing of its auditors and compliance of its audit reports.
Minimum equity: The reported equity capital of the GDR Listed Issuer on the first day of trading must amount to at least CHF 25 million in accordance with the applicable accounting standard (though the trading currency can be, and usually is, USD).
(b)  Requirements for the GDRs:
For the GDRs the same requirements apply as for the listing of shares in the main market, in particular:
Valid issuance: At the time of listing, the GDRs and the underlying shares must have been validly issued. To have evidence that the underlying A Shares are validly issued, SIX Exchange Regulation AG ("SIX Exchange Regulation") typically requires a legal opinion from a Chinese counsel which contains a statement to that effect.
Listing by class: The listing must comprise all of the issued GDRs in the same
Free float: The free float requirement only applies to the individual category of the GDRs to be listed. Hence, not the underlying shares but the GDRs must have an adequate free float at the time of listing. The free float is regarded as adequate if at least 20% of all of the GDR Listed Issuer's outstanding GDRs in the same category are in public ownership. In addition, the GDR Listed Issuer must prove that the capitalization of the free float amounts to at least CHF 25 million on the first day of trading. In practice, this listing requirement is fulfilled by a pertinent confirmation of the lead manager.
Tradeability: The GDRs must be properly tradeable on SIX Swiss Exchange, and the GDR Listed Issuer has to establish rules on the legal ownership for the GDRs.
Denominations: The denominations forming the total value of a GDR must enable an exchange transaction in the amount of one round lot.
Clearing and settlement: The GDR Listed Issuer must ensure that transactions can be cleared and settled via the settlement systems that are permitted by SIX Swiss Exchange.
Paying agents: As the corporate actions and payments are channelled through the depository, the depository and not the GDR Listed Issuer must ensure that services pertaining to dividends, as well as all other corporate actions, are provided through the applicable settlement Although the SIX Listing Rules require that such services are provided in Switzerland, with respect to the GDR listings so far on SIX Swiss Exchange the depositaries have been international banks who use the European International Central Security Depositories Euroclear Bank SA/NV (as operator of the Euroclear System) and Clearstream Banking S.A. to make the respective book-entry settlement systems available for clearing and settlement of the GDRs. As it would be impracticable to use a paying agent in Switzerland under such set-ups, SIX Exchange Regulation has been willing to grant exemptions relating to this listing requirement. 
(c)  Requirements regarding the Depositary:
The depository must either be (i) licensed as a bank under the Swiss Banking Act or as a securities firm under the Swiss Financial Institutions Act or (ii) subject to equivalent foreign supervision.
In order to ensure that the GDR holders can exercise the membership and economic rights attached to the underlying shares, the GDR Listed Issuer has to enter into a deposit agreement with the depositary who issues the GDRs.
In addition to this, the underlying shares must be held by the depositary in a way that they can be separated and segregated for the benefit of the investors in the event of debt restructuring or insolvency of the depositary. Further, the deposit agreement must oblige the depositary to provide the Regulatory Board and/or SIX Exchange Regulation, upon request, with all information and documentation in connection with the implementation of the deposit agreement, in particular with respect to the number of underlying shares deposited and GDRs issued.
(d)  Prospectus Requirement:
A GDR Listed Issuer who applies for a listing on SIX Swiss Exchange must submit evidence that it has a prospectus that has been approved by a reviewing body (e.g. SIX Exchange Regulation) or that is deemed to be approved in accordance with the Swiss Financial Services Act ("FinSA"). An exemption from this obligation can apply when GDRs are listed that are the same category as has already been admitted to trading on SIX Swiss Exchange. When GDRs are, however, listed for the first time on SIX Swiss Exchange, as a rule, there is no exemption.
In addition to the minimum required content of a listing prospectus relating to a listing of shares, it is required that a GDR listing prospectus contains appropriate information about the depositary, the GDRs and the deposit agreement, in particular information about the rights of the GDR holders under the deposit agreement, insolvency protection (i.e. protection of the GDR holders in the event of debt restructuring or insolvency of the depositary) and the risks related to the GDR set-up. The disclosure of this information is required even in cases where the GDR listing does not trigger the obligation to publish a prospectus.
Trading Hours
A separate trading segment has been created for the GDRs listed on SIX Swiss Exchange. It is based on the model for the Mid-/Small-Cap Shares trading segment, i.e. the segment that includes shares which are listed in the regulatory standard for Special Purpose Acquisition Companies (SPACs). However, shorter trading hours apply as the opening auction only starts at 3:00 p.m. Swiss time, with continuous trading ending on 5:20 p.m. Swiss time and the closing auction and Trading-at-Last (TAL) until 5:40 p.m. Swiss time. Regular trading hours for the other equity securities (except in the Sparks trading segment) are quite different, with trading open between 9 am Swiss time and 5.40 p.m. Swiss time on each trading day.
These shortened (and late) trading hours should allow Chinese GDR issuers to publish price-relevant ad hoc information outside trading hours in Switzerland (where the GDRs are listed) and in China (where the underlying A Shares are listed). In addition, the shortened trading hours serve to pool secondary market liquidity to enhance price building and trade execution.
Conditions for Maintaining Listing
As soon as and for as long as the GDRs are listed on SIX Swiss Exchange, GDR Listed Issuers have to fulfil certain conditions to maintain the listing of GDRs under the SIX Listing Rules. These post-listing requirements include, inter alia, the following:
Management transactions: GDR Listed Issuers have to ensure that the members of their board of directors and the executive committee report transactions in both the GDRs and the underlying shares.
Corporate governance: GDR Listed Issuers are (only) required to declare in both the prospectus in accordance with the FinSA and the annual reports that they adhere to the corporate governance standards of their home markets.
Interim reporting: GDR Listed Issuers are subject to the same interim reporting obligations as the issuers whose equity securities are listed on the SIX main market.
Ad hoc publicity: GDR Listed Issuers are obliged to disclose price-sensitive facts, e. are subject to the ad hoc publicity obligations. This ad hoc publicity obligation applies to both the GDRs and the underlying shares. With respect to the underlying shares this means, in particular, that if price-sensitive facts in the home market of the underlying shares are being made public, the GDR Listed Issuers must simultaneously disclose such ad hoc information in Switzerland.
Changes to depository and depository agreement: Changes concerning the depositary or the depositary agreement must be reported to SIX Exchange Regulation at the same time as the holders of the GDRs themselves are informed.
Further, Swiss capital market conduct rules (such as the prohibition of insider trading and market manipulation) apply as soon as the GDRs are listed on SIX Swiss Exchange. Since the prevailing view is that a listing of GDRs does not qualify as a "main listing" within the meaning of the Swiss Financial Market Infrastructure Act ("FinMIA"), the disclosure obligations regarding principal shareholders and the rules regarding public takeover offers set out in the FinMIA are not applicable.
GDR Listings of Listed Chinese Companies in Switzerland, United Kingdom and Germany
On the stock exchanges of Switzerland, United Kingdom and Germany which are covered by the China- Stock Connect Program, the following are the GDR listings by 19 April 2023:
(a) SIX Swiss Exchange
Issuer
Proceeds raised in the

Offering (USD)

Listing Date
Industry of the Issuer
GEM Co., Ltd.
Approx. 381 million
28.07.2022
Energy – Urban Mining, New Energy Materials, Lithium

Batteries

Gotion High-tech Co.,

Ltd.

Approx. 685 million
28.07.2022
Energy – Lithium

Batteries
Keda Industrial Group

Co., Ltd.

Approx. 173 million
28.07.2022
Energy – Clean

Technologies

Ningbo Shanshan Co.,

Ltd.

Approx. 319 million
28.07.2022
Energy – Lithium

batteries

Lepu Medical Technology (Beijing)

Co., Ltd.

Approx. 224 million
21.09.2022
Life Sciences – Medical Devices
Joincare Pharmaceutical Group

Industry Co., Ltd.

Approx. 92 million
26.09.2022
Life Sciences – Chemical

Pharmaceuticals

Sunwoda Electronic

Co., Ltd.

Approx. 440 million
14.11.2022
Energy – Lithium

Batteries

Hangzhou GreatStar

Industrial Co., Ltd.

Approx. 155 million
15.11.2022
Industrial – Machinery

and Equipment

Jiangsu Eastern

Shenghong Co., Ltd.

Approx. 718 million
28.12.2022
Chemicals – Textile

Fibers

Zhejiang HangKe Technology Incorporated

Company

Approx. 173 million
22.02.2023
Energy – Lithium Batteries
Fangda Carbon New Material Co., Ltd.
Approx. 190 million
15.03.2023
Industrial – Carbon and Graphite

Materials

Zhejiang Supcon Technology Co., Ltd.
Approx. 564 million
17.04.2023
Industrial –

Automation Control Products

Yangzhou Yangjie Electronic Technology Co., Ltd.
Approx. 215 million
18.04.2023
Manufacture – Semicconductor devices, chips and

silicon wafers
Hence, the 13 listed Chinese issuers raised proceeds from the offerings of approximately USD 4.329 billion.
(b) London Stock Exchange
Issuer
Proceeds raised in the

Offering (USD)

Listing Date
Industry of the Issuer
Huatai Securities Co.,

Ltd.

Approx. 1.540 billion
17.06.2019
Financial Services –

Securities
China Pacific Insurance (Group) Co., Ltd.
Approx. two billion
17.06.2020
Financial Services – Insurance
China Yangtze Power

Co., Ltd.

Approx. 1.830 billion
30.09.2020
Energy – Electric

Power, Hydropower

SDIC Power Holdings

Co., Ltd.

Approx. 226 million
19.10.2020
Energy – Power

Generation

Ming Yang Smart

Energy Group Ltd.

Approx. 657 million
08.07.2022
Energy – Renewable

Energy Equipment
According to media reports Zhejiang Yongtai Technology Co., Ltd., a company listed on the Shenzhen Stock Exchange and active in the Chemicals industry, is currently preparing a listing of GDRs on the London Stock Exchange.
(c)  Frankfurt Stock Exchange
As of end of March 2023 no Chinese companies had listed GDRs in Germany. However, according to public media SANY Heavy Industry Co., Ltd, China's biggest maker of engineering machinery, announced that it is preparing a listing of GDRs for a listing on the Frankfurt Stock Exchange. Thus, it would be the first China-listed company to list GDRs in Germany.
Industries of the GDR Listed Chinese Issuers
The Chinese issuers listed on SIX Swiss Exchange are active in diversified industries, including, inter alia, renewable energy, high-end technology equipment and life sciences. It is worth mentioning that five GDR Listed Chinese Issuers are active in the lithium battery industry and more than a dozen Chinese companies which are active in this industry announced to list GDRs on SIX Swiss Exchange. For comparison, three of the Chinese companies that listed GDRs on the London Stock Exchange are also active in the energy sector and two in the financial sector.
Parties involved in a GDR Offering and Listing
In addition to the Chinese listed issuers, many other players worldwide are typically involved in a GDR offering and listing on SIX Swiss Exchange. Amongst others, the following parties are typically involved in such transactions:
So far, the CSRC has been responsible for the regulatory Chinese transaction approvals. In Switzerland, the listing application has to be approved by SIX Swiss Exchange.
Further, there are bookrunners and global coordinators involved. Among others, Huatai Financial Holdings (Hong Kong) Limited and CLSA Limited often acted as global coordinators and bookrunners. Also, Swiss banks are stepping into this new business (e.g. UBS AG has been acting as global coordinator and bookrunner in two Swiss GDR transactions). Typically, the global coordinators act on behalf of the managers and are directly involved in the pricing. In addition to this, in some Swiss GDR transactions cornerstone investors participated in the offering.
Under the set-ups chosen so far, SIX listed GDRs are deposited with depositaries who use European International Central Security Depositories (ICSDs) Euroclear and
Clearstream to facilitate the clearance and settlement of transactions with GDRs. In 12 Swiss GDR transactions Citibank, N.A. acted as depository and Deutsche Bank Trust Company Americas was chosen as depositary in one Swiss GDR transaction. Both of these depositaries are based in the United States of America which underpins once more the truly international transaction structure.
Structure of the Offering of GDRs in Switzerland
In the Swiss GDR transactions known so far, the offerings of the GDRs consisted of private placements in Switzerland solely to professional clients within the meaning of the FinSA and private placements in certain jurisdictions outside Switzerland and the United States of America. Some offerings provided for an over-allotment option (according to which the GDR Listed Issuer grants to the managers an option, exercisable by the global coordinator and the stabilization agent within a certain time period after the first day of trading to purchase the over-allotment GDRs) and/or for an upsize option (which consists of the option that may be jointly exercised by the GDR Listed Issuer and the global coordinator on the date of pricing of the offering based on demand to offer a certain additional number of GDRs, i.e., the number of offered GDRs may be increased to a certain pre-determined number if the market reception is good).
Creation and Redemption of GDRs
The process relating to the creation and redemption of GDRs under the China-Switzerland Stock Connect Program is not under the control of the Chinese GDR Listed Issuer. Whilst the number of GDRs listed at any time on SIX Swiss Exchange may increase or decrease at the option of the GDR holders and the A shareholders respectively, the total share capital of the Chinese GDR Listed Issuer remains unchanged. The regulations of SIX Exchange Regulation are not adapted to cover such cross-border creation and redemption of GDRs. SIX Exchange Regulation has, however, developed a practice according to which it accepts a yearly report stating the number of issued (listed) GDRs, the number of issued (listed) GDRs since last report, the number of newly issued (listed) GDRs (increase), the number of GDRs redeemed (reduction) since last report, the number of remaining (unlisted) GDRs and the number of remaining (unlisted) GDRs since last report.
Announced GDR Listings on SIX Swiss Exchange
As of mid-march 2023, it is being reported in the media that, apart from the companies that have already successfully listed their GDRs on SIX Swiss Exchange, approx. 30 Chinese listed companies have disclosed plans to issue GDRs in Europe and more than 90% of these companies have plans to list GDRs on SIX Swiss Exchange.
On 20 March 2023, CSRC approved the issuance of GDRs of Kunshan Dongwei Technology. Further, media reports stated that Contemporary Amperex Technology Co. Ltd., a global leader of new energy innovation technologies, plans a listing of GDRs on SIX Swiss Exchange and a record amount of at least USD 5 billion could be raised thereby.
It appears that Chinese regulators are currently reconsidering whether any changes in the GDR listing approval process in China shall be implemented. Therefore, the GDR approval process in China is currently on hold.
Potential GDR Listings on Chinese Stock Exchanges
The China-Switzerland Stock Connect Program is designed as a two-way depositary program. Therefore, it is conceivable that SIX listed Swiss issuers might consider pursuing a GDR listing on the Shenzhen Stock Exchange or the Shanghai Stock Exchange, they are entirely free to do so. To date, no SIX listed issuer has made use of this opportunity and it can be expected that this will remain the less likely transaction direction at least in the short term given that the SIX marketplace is already truly international.
Outlook
The China-Switzerland Stock Connect Program provides a new channel for Chinese companies which are listed on the Shenzhen Stock Exchange or the Shanghai Stock Exchange to raise capital in Switzerland and it seems that GDR listings on SIX Swiss Exchange could become a regular financing tool for Chinese listed companies. Many other Chinese listed companies have publicly expressed real interest in, and some are already actively pursuing, a listing of GDRs on SIX Swiss Exchange. There are several factors which make SIX Swiss Exchange attractive for Chinese companies. SIX Swiss Exchange holds a top spot in the heart of Europe and is one of Europe's biggest exchanges in terms of market capitalization of its listed companies. It enables efficient capital raising and a broad exposure to Swiss and international investors, thereby achieving a high level of brand awareness and visibility beyond China. Although issuers listed on SIX Swiss Exchange are not required to have a physical presence in Europe, quite a few Chinese issuers that have listed GDRs on SIX Swiss Exchange have established or are considering to establish their presence in Europe (including Switzerland), or introduced or plan to introduce their products or services into the European markets.
Contributors: