Survey Results - Trainee feedback on
Wilkin Chapman LLP
The lowdown - Trainees (in their own words) on Wilkin Chapman LLP
Why did you choose this firm over any other?  'I worked at the firm as a paralegal', 'friendly atmosphere', 'location and their reputation in my local area', 'the people', 'really good culture', 'it is inclusive', 'the people were all really friendly during my interview process', 'size of the firm', 'its reputation as a great place to work', 'I already worked here', 'as I am local, the location of the firm was an important factor' 
What is the best thing about the firm?  'The people', 'client exposure and contact', 'training and development opportunities', 'the majority of the people are lovely', 'types of work', 'approach to work/life balance is good', 'everyone is really friendly, approachable and inclusive', 'opportunity to grow', 'quality of training and approachability of staff', 'the kindness from everyone working there and the work/life balance' 
What is the worst thing about the firm?  'Pay compared to how hard people work', 'lack of social events for trainees', 'remuneration compared to other medium size firms', 'salary', 'the remuneration', 'not being allowed to work from home as a trainee' 
What has been the best moment of your training to date?  'Meeting new people', 'assisting on a high value corporate deal (circa £55m)', 'settling my first claim', 'I was entrusted to draft a large plan and make a "bible" of all land owned by a client', 'completing a large property sale', 'staff socials were fun and great for connecting with everyone', 'being offered a NQ position', 'shadowing in court during my family seat' 
What has been your worst moment to date?  'Dealing with difficult parties, whilst frustrating and not the most enjoyable moment of my training to date, has been a valuable experience and helped me develop', 'feeling unsupported', 'not having social events with trainees', 'having my training contract extended by six months due to Covid-19′, 'being told by a partner of a number of mistakes that I had made loud enough for everyone on our floor to hear' 
The Legal 500 Future Lawyers verdict on Wilkin Chapman LLP
Wilkin Chapman is a 'full-service firm with a wide spectrum of seat options in both private client and business services'. The Grimsby firm has a 'very good reputation in the local area' and appealed to trainees who lived or had studied nearby. Some respondents already worked at Wilkin Chapman as paralegals and 'found everybody at the firm to be friendly and approachable'. For others, it was the assessment day, where they 'felt really welcomed by the people, who really wanted to get to know us over and beyond considering academic qualifications', which sold the firm to them. Trainees appreciate the 'opportunities to grow' at Wilkin Chapman, something which has no doubt contributed to the firm being awarded a Future Lawyers Winner medal for confidence of being kept on. Things that annoy recruits are that 'trainees are not allowed to work from home', and that the 'remuneration is lower than other medium-sized firms'. Respondents also feel that 'more effort could be put into organising social events', although it was acknowledged that much of their training so far had taken place during the pandemic. When it comes to work highlights, 'taking on my own clients and caseload, particularly with contentious matters when I have been able to attend court and represent that client as a qualified solicitor would' stood out. A 'really difficult, emotional call with a client', and 'feeling unsupported at times' were worst moments. To train at a 'reasonably large firm without the big-city firm pressures', where the 'training and development opportunities are rife' and the people 'friendly, approachable and inclusive', research Wilkin Chapman. 
A day in the life of... Hannah Gamble, trainee, Wilkin Chapman LLP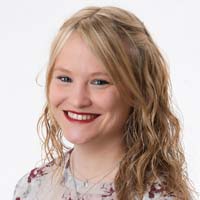 Departments to date: Agriculture (first seat); Personal injury (second seat); Probate (third and current final seat)
University: Northumbria University De Montfort University University of Law
Degree: Criminology; GDL; LPC
9.00am: Arrive at the office having driven in from a nearby village. I have a quick catch-up with colleagues on my floor about the upcoming staff social before checking my emails and to-do list for the day. I often receive emails from clients overnight, so I have a quick read of these and note down any additional tasks I need to complete today.
10.00am: I attend a client meeting with one of the qualified solicitors in the team. On this occasion it is to take instructions from an executor in relation to their late father. It can be emotional in these meetings if the executor is a relative of the person who has died, so I ensure I am sensitive to their feelings on top of obtaining all of the information I need. We run through details of the estate and I take notes and ask questions to ensure we have a clear picture of the circumstances and what we need to do.
11.00am: I arrive back at my desk following the meeting and type up the attendance note. It's important to do this straight away so I don't forget anything that was discussed. Once completed, I arrange for the file to be opened so that we can start work.
11.30am: I start on some of the tasks which are on my to-do list. I manage my own time and task list so it is important to note down and deal with the most urgent tasks first. This can include anything from drafting a will or powers of attorney to paying out legacies to beneficiaries and arranging property valuations. As a trainee in the probate department, I am tasked with all the jobs that a qualified solicitor would have (with the support of my supervisor) so you are given a great deal of responsibility.
1.00pm: I head out for my lunch. I normally like to take a half-hour walk around the town and towards the local park so I can get some fresh air, clear my head and get those all important steps in! I'll then head back to the office and have some lunch. I like to sit in the lunchroom as it gives me the opportunity to catch up with friends and colleagues from all over the office while I'm there.
2.00pm: I catch up with my supervisor. She will answer any queries I have and normally allocate me some more work to do. It's good to get feedback on the work I have done so I know what I need to improve on, and what I have done well.
2.30pm: I go with a colleague for a home visit. In the probate department, our clients are often elderly and sometimes they struggle to leave their own home, so this is a popular service we offer. Having arrived at the client's home we take instructions for a new will and provide some inheritance tax advice.
3.30pm: After arriving back at the office, I make the team an afternoon cup of tea. It's not always my job but its important to take your turn at the tea round! I then get to work on an estate file which I have been assisting my supervisor with. We have received all of the valuations from financial organisations so I start on some estate accounts to record the assets and liabilities of the estate. I also prepare the application for the grant of probate and the inheritance tax account.
5.00pm: After checking my emails to ensure there is nothing urgent to do, I log off and head home. Sometimes I need to stay a little late, but in general the firm is really keen for staff to have a good work/life balance so there is no pressure to stay after 5pm. I'll normally leave the office with a colleague where we will have a quick catch up on our evening plans before driving home.
About the firm
The firm: Wilkin Chapman solicitors is the largest law firm in the Lincolnshire and East Yorkshire regions, with an unrivalled breadth and depth of expertise and experience.
Senior partner: Andrew Holt
Other offices: Lincoln, Beverley, Louth, Horncastle
Who we are: Wilkin Chapman's position at number 111 in The Lawyer's Top 200 UK Law Firms for 2021 sees it retain its place as the leading law firm in Lincolnshire and East Yorkshire.
We are distinguished by our approachability, innovation and commitment to providing the best service we can to our clients, along with achieving and maintaining quality standards such as Lexcel – the Law Society's accreditation standard and ISO 9001 in our recoveries department.
We are a people business – we care about what we do, how we do it and we are integral within the communities in which we live and work.
In a fascinating and complex history where the past has shaped the present, one of the constants is our core values which place the client at the heart of the firm. Our values are the bedrock of Wilkin Chapman. They define who and what we are. They underpin everything we do.
We recognise the importance of every individual's physical and mental wellbeing. To support our colleagues, we offer a range of initiatives to promote good mental health as well as to assist people when their mental health is affected.
What we do: With 47 partners and over 350 members of staff located across a network of legal offices in Grimsby, Lincoln, Beverley, Louth, Horncastle, and Wilkin Chapman Business Solutions also in Grimsby, the firm provides trusted legal and insolvency advice to both private and commercial clients who are based locally, nationally and internationally.
What we're looking for: Candidates should preferably have a 2(1) either in law or another discipline and be able to demonstrate a consistently strong academic record. Our client-focused approach means that we look for candidates who possess excellent communication skills and a high level of commercial awareness, along with a desire to achieve the best possible result for the client.
What you'll do: Typically, your two-year training contract will provide you with hands-on experience in a number of different practice areas, one of them non-contentious. The training period will be split into four six-month placements.
For some part of your training contract, you may spend time at more than one of our offices in order to give you experience of different types of clients and work. However, we do flex our training contracts to suit the needs of the business, and you as our trainee.
We believe that we can only provide the best service by recruiting and supporting the development of the best people. This is why we place great emphasis on ensuring our training programme is robust, providing you with the best opportunities to develop your career progression to becoming a solicitor.
Perks: Pension scheme, life assurance, concessionary legal fees, health cash plan, car parking.
Sponsorship: LPC/SQE funding available up to £13,500.