Kennedy Talbot QC > 33 Chancery Lane > London, England > Lawyer Profile
33 Chancery Lane
Offices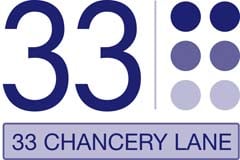 33 Chancery Lane
33 Chancery Lane
LONDON
WC2A 1EN
England
Kennedy Talbot QC
Position
Kennedy Talbot QC's practice areas are Proceeds of Crime Act 2002 civil recovery, bank account and cash forfeiture, money laundering, criminal confiscation following conviction, government and police investigations and legal professional privilege, and civil fraud and tracing. He regularly advises financial institutions on money laundering obligations, particularly recently arising out of the emerging Canadian cannabis market. He has appeared in his field in 8 cases in the Supreme Court or House of Lords since 2000.
He is a joint author of Confiscation and the Proceeds of Crime (Sweet and Maxwell 3rd Ed. looseleaf), Administrative Court: Practice and Procedure (Sweet and Maxwell, 2006) and a contributing editor of The White Book.
Kennedy is the Chairman of the Proceeds of Crime Lawyers' Association and has regularly lectured at home and abroad for (amongst others) the United Nations, IMF, and the Council of Europe.
Civil recovery and forfeiture.
Currently instructed in: a £30m proposed PoCA civil recovery action concerning a UK bank; a Criminal Finances Act 2017 £3m bank account forfeiture application against a middle eastern importer; and a cash forfeiture case against an FCA registered financial institution. Previous cases include: Campbell [2017] Lloyds Rep FC 598 (Court of Appeal forfeiture); Coghlan [2017] EWHC 570 (QB) (High Court committal); Namli [2014] EWCA Civ 411 ($7m Turkish bank civil recovery action); Davison and George (2013 £8m civil recovery settlement); the Balfour Beatty settlement; and Olden [2010] CP Rep 10 (Court of Appeal civil recovery). He also advised the UN on the development of its Model Civil Forfeiture Law.
Money laundering advisory.
Currently acting for several investors and financial institutions in different matters concerning money laundering obligations arising out of the emerging cannabis market in Canada. Advised numerous financial institutions and professionals on making reports to the NCA in different matters. Appeared on behalf of the appellant in the leading Supreme Court laundering appeal, GH [2015] 1 WLR 2126 (when fraud proceeds paid into a bank account become criminal property for the purposes of a POCA s.328 money laundering arrangement).
PoCA Confiscation (particularly regulatory).
Currently: representing household name retailers in multi-million pound confiscation application in regulatory prosecution: acting for the SFO in £68m confiscation order recovery proceedings in the Commercial Court (Gerald Smith – trial set for January 2020): representing Ibori in £89m confiscation action against former governor of a Nigerian state – trial set for 2020: and representing the UK Govt in Sharma v UK (to be heard in the ECtHR).
Counsel in many significant confiscation appeals for over 20 years. In the last 4 years: Somaia [2017] EWCA Crim 741 (Court of Appeal – private prosecutor confiscation powers); Adams v CPS [2017] 1 WLR 3732 (Civil Court of Appeal – certificate of inadequacy); Gor [2017] Lloyds Rep FC 73 (Court of Appeal – reduction of client's benefit in confiscation proceedings); Palmer [2017] 4 WLR 15 (Court of Appeal – confiscation for regulatory offences); Powell [2016] Lloyds Rep FC 546 (Court of Appeal – confiscation for environment offences); Ahmad and Fields [2015] AC 299 (Supreme Court – ECHR A1 P1 £32m appeal); Dad [2015] Crim LR 356 (Court of Appeal – ECHR A1 P1 and beneficial property interests); Moss [2015] Crim LR 724 (Court of Appeal – confiscation in regulatory/trading standards case); Kakkad [2015] 1 WLR 4162 (Court of Appeal – ECHR A1 P1 in drugs confiscation); and McDowell and Singh [2015] 2 Cr App R (S) 14 (Court of Appeal – confiscation in regulatory cases).
Government and police Investigations.
Currently acting in a number of sensitive investigations. Previous notable cases include: Operation Weeting (News of the World phone hacking); cash for honours; the Berlusconi investigation; Operation Rize (safety deposit box warrants); the Madoff investigation; recovery by the Egyptian government of Mubarak looted funds; and corruption investigation into former Law Society president.
Civil fraud and tracing.
­Currently leading for the SFO in the Orb/ Gerald Smith £68m Commercial Court proceedings involving 27 parties, BVI and Jersey liquidators and High Court receivers to recover the proceeds of breach of trust and fraudulently obtained property – High Court trial set for January 2020. Also currently acting in civil actions against betting companies for recovery of gambled fraud proceeds. Previously acted for stockbrokers in Bilta v Deutsche Bank and SVS (Commercial Court breach of trust proceedings).
Career
Called 1984. Admtted to the NEw York Bar in 1993. Appointed QC: 2016.
Lawyer Rankings
(Leading Silks)
Ranked: Tier 2
Kennedy Talbot QC –33 Chancery Lane 'Unflappable, measured and logical. '
'Very strong' set 33 Chancery Lane is 'a leader in POCA proceedings', housing a group of barristers with 'a wealth of experience', according to instructing solicitors. In a prominent highlight for the set, Kennedy Talbot QC is representing the Serious Fraud Office in the Commercial Court regarding the enforcement of a confiscation order worth over £66m against Gerald Smith, who was convicted of fraud in 2006.
Top Tier Firm Rankings
Firm Rankings