33 Chancery Lane > London, England > Set Profile
33 Chancery Lane
Offices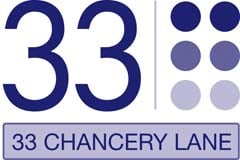 33 Chancery Lane
LONDON
WC2A 1EN
England
33 Chancery Lane > The Legal 500
Rankings
Recognised as 'the go-to set for POCA and asset forfeiture work', the barristers at 33 Chancery Lane act for regulatory bodies, defendants, prosecuting agencies, and companies in proceeds of crime and asset forfeiture matters. Kennedy Talbot QC, known for his work on high-profile precedent-setting cases in this space, currently leads Catherine Collins in an SFO investigation into the collapse of London Capital & Finance (LCF) in restraint and related civil proceedings. In R v. Othman Louanjli, Mark Rainsford QC represents an investment banker awaiting sentence for laundering money stolen from the owner of an energy corporation. Martin Evans QC is currently acting in multiple cases before the Supreme Court, including Andrewes, which involves confiscation proceedings brought by the CPS. In addition, in R v Baldwin, Fiona Jackson was instructed by the FCA in a confiscation application where a defendant convicted of money laundering fled the country and is still at large.
Testimonials
Set
'33 Chancery Lane is a leading POCA and commercial set with good counsel.'
'The go-to set for POCA and asset forfeiture work. Excellent strength in depth.'
'Excellent set. Very good quality counsel. Simply the best at POCA work.'
'Excellent set, very friendly and eager to assist.'
'The leading set on restraint, forfeiture, and confiscation, both civil and criminal. Strong on commercial fraud. Wide experience of foreign jurisdictions.'
Clerking
'Martin Adams stands out, is accommodating and quick off the mark.'
33 Chancery Lane
is an '
extremely strong set
' traditionally known for its POCA expertise, but its members are also adept at handling all stages of agency investigations and proceedings involving allegations of money laundering, fraud, and bribery and corruption, among others. Members of chambers are highly active in SFO and HMRC investigations in particular; chair of the Bar
Amanda Pinto QC
is instructed by the SFO in relation to the aftermath of its Global Forestry Investments investigation.
Mark Rainsford QC
-
33 Chancery Lane
'
Mark demonstrates command of his brief, looks outside of the box, with a willingness to always go the extra mile. He is extremely good with clients and provides the reassurance as required. An outstanding silk with a keen eye for detail.
'
Ranked: Tier 1
Graham Brodie QC
-
33 Chancery Lane
'
Graham's imagination is second to none. He is like a creative midfielder: able to see everything from above, and work out where the best avenues of success might be. His ideas are often akin to legal alchemy.
'
Ranked: Tier 2
Amanda Pinto QC
-
33 Chancery Lane
'
A charming polished advocate with superb judgement and great experience; always meticulously prepared; clients love her; prodigiously clever.
'
Ranked: Tier 3
Testimonials
Set
'Extremely strong set, with an array of talent across a range of topics.'
'33 is the go-to set for all matters relating to financial crime and AML. Their annual financial crime seminar day is fantastic.'
'An excellent set experienced in business and regulatory crime. Best for anything POCA-related.'
'Everyone there is very clever and tactically astute.'
Clerking
'Clerks have always demonstrated a willingness to facilitate whatever required, even at very short notice.'
'Martin Adams is a pleasure to deal with and makes fee discussions straightforward and comfortable.'
The set at
33 Chancery Lane
 '
has a unique array of talent
' who both prosecute and defend in major fraud trials. Past work includes handling tax fraud, money laundering, and boiler room scams, areas meshing well with the set's expertise in onshore and cross-border financial crime.
Alastair Webster QC
 is often involved in sensitive civil and criminal fraud cases, including a case concerning an alleged £80m postal fraud in which which he represents a principal defendant. 
John Carl Townsend
 joined chambers from
Mountford Chambers
 in June 2020.
Ranked: Tier 3
Testimonials
Set
'33 Chancery Lane has a unique array of talent across many disciplines.'
'Undoubtedly the go-to set for money-laundering and associated issues.'
'Service has been first rate. Clerks room always willing to help.'
Narita Bahra QC
  -
33 Chancery Lane
'
Narita is tenacious and she leaves no stone uncovered. She will dive into the unused material and seek disclosure till there is nothing else left to consider, meaning that our clients can be assured that every avenue that could be considered has been. Her closing speeches are phenomenal and she is able to relate to a jury no matter what their background or age. A barrister who gets results.
'
Ranked: Tier 2
Graham Brodie QC
-
33 Chancery Lane
'
One of a small number of leading silks in business crime and fraud, uniquely able to straddle civil and criminal cases. An expert in all POCA, asset forfeiture and money laundering matters. Outstanding from a tactical and strategic perspective.
'
Ranked: Tier 3
Ian Smith
–
33 Chancery Lane
'
He is calm under pressure, thoughtful but robust in his advice, and sensitive to the commercial realities.
'
Ranked: Tier 2
Faisal Osman
-
33 Chancery Lane
'
Faisal is absolutely standout. He has huge experience of the civil and criminal fields, he is terrific with clients, his courtroom manner is exceptional, and he has a unique ability just to get on with it and to get the job done.
'
Ranked: Tier 3
33 Chancery Lane >
Set Profile
This internationally renowned set specialises in commercial and financial wrongdoing, including asset forfeiture, bribery and corruption, civil recovery, company and insolvency work, fraud, investigative law, money laundering, public access, and regulatory law.
The set: With an unrivalled, proven track record at its foundation, the set is an acknowledged leader in its field in the UK and overseas. Its members pride themselves on providing approachable, responsive and supportive cradle-to-grave litigation strategies, leading to elegant, simple and common-sense solutions.
The set places significant emphasis on client care and procedures. It has acted for governments, corporations and individuals around the world, including the Cayman Islands, Turks and Caicos Islands, Trinidad and Tobago, Abu Dhabi, Dubai (DIFC), India, the US, Australia, Papua New Guinea, South Africa, Canada, Argentina, China, Seychelles, Liechtenstein, Gibraltar, Jersey, Guernsey, The Isle of Man, Denmark, Pakistan, Singapore, Hong Kong, the British Virgin Islands, and Northern Ireland. Members appear in tribunals, arbitrations, mediations, appeals or at first instance, domestically and throughout the common law world.
Twelve members have been appointed to the specialist SFO PoCA and Prosecution Lists. Members include the authors of Corporate Criminal Liability and the leading text on confiscation and asset forfeiture: Mitchell, Taylor and Talbot and Criminal Confiscation and Civil Recovery. Members also contribute to Archbold (the money laundering chapter), The White Book, Blackstone's and Administrative Court Practice and Procedure. Another Member is the lead author of Smith & Shepherd, Commercial and Cyber Fraud: a Legal Guide to Justice for Businesses as well as the author of A Practitioner's Guide to Commercial and Cyber Fraud: Claiming Compensation in the Civil and Criminal Courts.
Types of work undertaken: Asset forfeiture is a major specialism. Members are regularly instructed by prosecuting authorities, defendants and interested parties. They frequently make applications applying for, discharging or varying restraint orders. Members regularly appear in applications to discharge or vary Account Freezing Orders (AFO) and Unexplained Wealth Orders (UWO) as well as applications relating to Moratorium Period Extensions. They handle competing claims between ancillary relief applications flowing from divorce and the Proceeds of Crime Act 2002, as well as high-value confiscation proceedings at the Crown Court involving assets in and outside the jurisdiction, including hidden asset cases.
Bribery and corruption expertise includes UK Bribery Act matters as well as overseas legislation. Members have appeared in many civil recovery proceedings and are retained by the CPS and SFO as well as respondents to advise upon and act in the development of the latest jurisprudence.
Members often appear on behalf of corporate personalities, company directors and liquidators regarding financial wrongdoing matters and are instructed in regular insolvency work and company law actions, such as unfair prejudice claims and derivative actions on behalf of minority shareholders, including actions against directors for breach of their statutory duties.
Fraud, civil and criminal, are notable areas of expertise. Members are routinely instructed in pre-charge or pre-action issues, such as freezing/restraint orders, drafting claims and defences, judicial review of investigative decisions, multi-jurisdictional matters, ADR, and other issues. Members are instructed to defend and prosecute in cases of the highest complexity brought by the SFO, FCA, NCA, CPS and other agencies as well as act for Claimants or Respondents in complex civil actions. Investigative law expertise includes search warrants, production orders and witness summonses.
Members of 33 Chancery Lane have been at the forefront of legal practice in money laundering for decades and continue to act in the most complex cases domestically and overseas, as well as delivering personalised training and education to professionals in the field. Members have been advising numerous investors and financial institutions in matters concerning money laundering obligations arising out of the emerging cannabis market in Canada.
The set is also a leader in proceedings before financial and professional regulatory bodies, including enforcement, mediation and settlement. Members frequently appear before professional disciplinary bodies.
Main Contacts
| Department | Name | Email | Telephone |
| --- | --- | --- | --- |
| Members of Chambers | TALBOT QC, Kennedy (1984) | | |
| Members of Chambers | WEBSTER QC, Alistair (1976) | | |
| Members of Chambers | MITCHELL QC, Andrew (1976) | | |
| Members of Chambers | PINTO QC, Amanda (1983) | | |
| Members of Chambers | RAINSFORD QC, Mark (1985) | | |
| Members of Chambers | BRODIE QC, Graham (1989) | | |
| Members of Chambers | EVANS QC, Martin (1989) | | |
| Members of Chambers | STANCOMBE, Barry (1983) | | |
| Members of Chambers | SAUNT, Linda (1986) | | |
| Members of Chambers | SMALL, Penelope (1992) | | |
| Members of Chambers | CONVEY, Christopher (1994) | | |
| Members of Chambers | JACKSON, Fiona (1998) | | |
| Members of Chambers | OSMAN, Faisal (2002) | | |
| Members of Chambers | SMITH, Ian (2003) | | |
| Members of Chambers | TOWNSEND, John Carl (2006) | | |
| Members of Chambers | COLLINS, Catherine (2010) | | |