33 Chancery Lane > London, England > Set Profile
33 Chancery Lane
Offices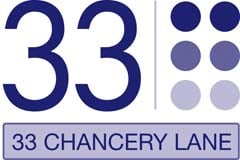 33 Chancery Lane
LONDON
WC2A 1EN
England
33 Chancery Lane > The Legal 500
Rankings
As '
the first set that one calls when needing work done on a POCA case
',
33 Chancery Lane
 benefits from '
sheer depth of expertise', 
with members acting for a range of clients, including companies, agencies, and regulatory bodies.
Kennedy Talbot KC
represents the FCA in an investigation concerning the collapse of Worthington Group Ltd, alongside relevant asset freezing orders. In
CPS v Aquila Advisory Limited,
Martin Evans KC
acted in the Supreme Court in proceedings evaluating the impact of a POCA confiscation order on the "no profit/no conflict" rule.
Mark Rainsford KC
 prosecuted on behalf of the CPS in
R v Bellway Homes plc
, focused on confiscation proceedings resulting in a £600,000 fine. Also representing the CPS,
Fiona Jackson
 acted in confiscation proceedings in connection with fraud by false representation by a defendant extradited from Switzerland.
Testimonials
Set
'33CL is a leading POCA and commercial set with good counsel.'
'Without doubt the preeminent set for POCA and asset forfeiture. Advice and service are always excellent and just having counsel from 33 Chancery Lane on board shows the other side you mean business.'
'33 Chancery Lane is a specialist set with significant expertise and strength in depth in this field.'
'33 CL has a well-deserved reputation in the field of fraud and confiscation.'
'The set is a go to for POCA work. They have a real strength in depth and always a good choice of counsel.'
'The first set that one calls when needing work done on a POCA case. The sheer depth of expertise is second to none.'
Clerking
33 Chancery Lane
offers broad commercial fraud expertise, encompassing corporate corruption, money laundering, and regulatory crime, with members acting for clients including corporates and individuals under investigation, prosecuting agencies, and affected parties. The chambers has seen an increase in instructions relating to early-stage investigations by regulators and enforcement bodies, particularly the HMRC, and offers complementary civil fraud and regulatory expertise.
Amanda Pinto KC
has deep expertise across corporate malfeasance, bribery, and director's liability cases, acting for both defendants and plaintiffs, and is currently representing the SFO in 
R v Skeene & Bowers, 
a global Forex investment fraud case with notable compelled material perjury elements and complex jurisdictional and foreign evidence issues.
Graham Brodie KC
is noted for his record in fraud and white-collar criminal prosecutions as a defence counsel, and has a particular specialism in Proceeds of Crime Act issues, as does
Kennedy Talbot KC
, who has defended asset seizure and confiscation proceedings at the Court of Appeal and Supreme Court level, as well as acting for agencies, including representing the FCA in the investigation into the collapse of Worthington Group Ltd and consequent asset freezing.
Mark Rainsford KC
–
33 Chancery Lane
'
He is very much a strategic thinker and continually reviews his client's position, to explore every single avenue. Extremely brilliant on his feet in court and also very persuasive on his written advocacy.
'
Ranked: Tier 1
Graham Brodie KC
–
33 Chancery Lane
'
Fearless, eloquent, and concise advocacy; highly analytical and strategic; collegiate and very hardworking. One of the top business crime and regulatory counsel and one of the very few able to combine a criminal and civil fraud practice.
'
Ranked: Tier 2
Amanda Pinto KC
–
33 Chancery Lane
'
Amanda is a tremendous advocate, her judgement is spot on, she is very well respected by the court due to her experience in both defence and prosecution in major business crime cases, and she has consummate client handling skills.
'
Ranked: Tier 2
Faisal Osman
 -
33 Chancery Lane
'
Faisal is always on top of the detail of large cases and able to keep hold of case threads throughout. his drafting is always on point and his advocacy is first rate. Clients appreciate the effort that Faisal puts into cases and the care that he takes.
'
Ranked: Tier 3
John Carl Townsend
–
33 Chancery Lane
'
John is a true expert in the field of criminal restraint, proceeds of crime and civil/criminal cross over. He is extremely intelligent and his judgement is superb. He is able to grasp complex issues with relative ease. he frequently appears in the highest courts in the land and frequently achieves outstanding results. He is a natural advocate, often grappling with complex issues with relative ease.
'
Ranked: Tier 3
Testimonials
Set
'I am very impressed with Chambers and also instruct Graham Brodie KC and Faisal Osman in those Chambers.'
'I strongly rate the depth of experience within this set, which covers all angles within this particular area.'
Clerking
'The clerking lead by Martin Adams is excellent.'
'Always accommodating and willing to help.'
A 'perfectly-formed group of real white collar crime specialists'
, the set at
33 Chancery Lane
 defend and prosecute high-profile investigations involving allegations of bribery, money-laundering, fraud and other financial offences.
Amanda Pinto KC
was instructed by the SFO in the successful prosecution if individuals running investment schemes targeting UK and Swedish investors in "sustainable and ethical" teak forest schemes in Brazil.
Narita Bahra KC
(who joined the set from
2 Hare Court
  in November 2021) exposed key disclosure failings in one case which led the collapse of a high-profile prosecution for alleged diamond investment fraud.
Alistair Webster KC
 successfully defended a former Chief of the Gloucester Fire Service charged with fraud by breach of trust.
Ranked: Tier 3
Testimonials
Set
'Probably the best boutique financial crime set in the country.'
'Perfectly-formed group of real white collar crime specialists.'
'33 Chancery Lane have gathered some of the most highly-regarded barristers, who come with a real down-to-earth approach.'
 'A select group of barristers who are all incredibly-talented.'
Clerking
'The clerking, led by Martin Adams, is excellent.'
'Martin Adams is particularly impressive.'
Ranked: Tier 2
Graham Brodie KC
–
33 Chancery Lane
'Graham is at the very pinnacle of the profession in this area at the moment. As well as doing top drawer business crime cases, he is unique in that he specialises in civil work conducted in the shadow of possible criminal proceedings.'
Ranked: Tier 3
Ian Smith
–
33 Chancery Lane
'He is laser like with his approach and gets right to the heart of the issue. He provides clear, concise and focused advice.'
Ranked: Tier 2
Faisal Osman
–
33 Chancery Lane
'Faisal is always on top of the detail of large cases and able to keep hold of case threads throughout. His drafting is always on point and his advocacy is first rate. Clients appreciate the effort that Faisal puts into cases and the care that he takes.'
Ranked: Tier 3
33 Chancery Lane >
Set Profile
This internationally renowned set specialises in commercial and financial wrongdoing, including asset forfeiture, bribery and corruption, civil recovery, company and insolvency work, fraud, investigative law, money laundering, public access, and regulatory law.
The set: With an unrivalled, proven track record at its foundation, the set is an acknowledged leader in its field in the UK and overseas. Its members pride themselves on providing approachable, responsive and supportive cradle-to-grave litigation strategies, leading to elegant, simple and common-sense solutions.
The set places significant emphasis on client care and procedures. It has acted for governments, corporations and individuals around the world, including the Cayman Islands, Turks and Caicos Islands, Trinidad and Tobago, Abu Dhabi, Dubai (DIFC), India, the US, Australia, Papua New Guinea, South Africa, Canada, Argentina, China, Seychelles, Liechtenstein, Gibraltar, Jersey, Guernsey, The Isle of Man, Denmark, Pakistan, Singapore, Hong Kong, the British Virgin Islands, and Northern Ireland. Members appear in tribunals, arbitrations, mediations, appeals or at first instance, domestically and throughout the common law world.
Twelve members have been appointed to the specialist SFO PoCA and Prosecution Lists. Members include the authors of Corporate Criminal Liability and the leading text on confiscation and asset forfeiture: Mitchell, Taylor and Talbot and Criminal Confiscation and Civil Recovery. Members also contribute to Archbold (the money laundering chapter), The White Book, Blackstone's and Administrative Court Practice and Procedure. Another Member is the lead author of Smith & Shepherd, Commercial and Cyber Fraud: a Legal Guide to Justice for Businesses as well as the author of A Practitioner's Guide to Commercial and Cyber Fraud: Claiming Compensation in the Civil and Criminal Courts.
Types of work undertaken: Asset forfeiture is a major specialism. Members are regularly instructed by prosecuting authorities, defendants and interested parties. They frequently make applications applying for, discharging or varying restraint orders. Members regularly appear in applications to discharge or vary Account Freezing Orders (AFO) and Unexplained Wealth Orders (UWO) as well as applications relating to Moratorium Period Extensions. They handle competing claims between ancillary relief applications flowing from divorce and the Proceeds of Crime Act 2002, as well as high-value confiscation proceedings at the Crown Court involving assets in and outside the jurisdiction, including hidden asset cases.
Bribery and corruption expertise includes UK Bribery Act matters as well as overseas legislation. Members have appeared in many civil recovery proceedings and are retained by the CPS and SFO as well as respondents to advise upon and act in the development of the latest jurisprudence.
Members often appear on behalf of corporate personalities, company directors and liquidators regarding financial wrongdoing matters and are instructed in regular insolvency work and company law actions, such as unfair prejudice claims and derivative actions on behalf of minority shareholders, including actions against directors for breach of their statutory duties.
Fraud, civil and criminal, are notable areas of expertise. Members are routinely instructed in pre-charge or pre-action issues, such as freezing/restraint orders, drafting claims and defences, judicial review of investigative decisions, multi-jurisdictional matters, ADR, and other issues. Members are instructed to defend and prosecute in cases of the highest complexity brought by the SFO, FCA, NCA, CPS and other agencies as well as act for Claimants or Respondents in complex civil actions. Investigative law expertise includes search warrants, production orders and witness summonses.
Members of 33 Chancery Lane have been at the forefront of legal practice in money laundering for decades and continue to act in the most complex cases domestically and overseas, as well as delivering personalised training and education to professionals in the field. Members have been advising numerous investors and financial institutions in matters concerning money laundering obligations arising out of the emerging cannabis market in Canada.
The set is also a leader in proceedings before financial and professional regulatory bodies, including enforcement, mediation and settlement. Members frequently appear before professional disciplinary bodies.
Main Contacts
| Department | Name | Email | Telephone |
| --- | --- | --- | --- |
| Members of Chambers | TALBOT KC, Kennedy (1984) | | |
| Members of Chambers | WEBSTER KC, Alistair (1976) | | |
| Members of Chambers | MITCHELL KC, Andrew (1976) | | |
| Members of Chambers | PINTO KC, Amanda (1983) | | |
| Members of Chambers | RAINSFORD KC, Mark (1985) | | |
| Members of Chambers | BRODIE KC, Graham (1989) | | |
| Members of Chambers | EVANS KC, Martin (1989) | | |
| Members of Chambers | BAHRA KC, Narita (1997) | | |
| Members of Chambers | STANCOMBE, Barry (1983) | | |
| Members of Chambers | SAUNT, Linda (1986) | | |
| Members of Chambers | SMALL, Penelope (1992) | | |
| Members of Chambers | CONVEY, Christopher (1994) | | |
| Members of Chambers | JACKSON, Fiona (1998) | | |
| Members of Chambers | OSMAN, Faisal (2002) | | |
| Members of Chambers | SMITH, Ian (2003) | | |
| Members of Chambers | TOWNSEND, John Carl (2006) | | |
| Members of Chambers | COLLINS, Catherine (2010) | | |
| Members of Chambers | CLARK, Rachel (2018) | | |