Firm Profile > DLA Piper > London, England
DLA Piper
Offices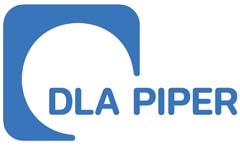 DLA Piper
160 Aldersgate Street
LONDON
EC1A 4HT
England
DLA Piper > The Legal 500
Rankings
DLA Piper >
Firm Profile
Global Co-Chairs: Roger Meltzer and Andrew Darwin
Co-Chief Executive Officers: Simon Levine and Cameron Jay Rains
Number of partners: 1,500
Number of lawyers: 5,000
Languages: The firm speaks over 60 languages
Offices: Lawyers located in more than 60 countries throughout the Americas, Europe, the Middle East, Africa and Asia Pacific.
Please see https://www.dlapiper.com for further information about the firm.
Doing Business In
Banking and finance
DLA Piper advises some of the largest financial services companies and institutions on both their day-to-day operations and wider strategic objectives. Uncertain economies demand legal strategies that address regulatory and enforcement risks and the costs of compliance.
We help our clients contend with legal issues in banking – including restructurings, regulatory demands and the compliance costs that have come with reform.
DLA Piper has the worldwide resources to represent clients in large banking and commercial transactions, as well as to meet their needs in regulatory, public policy and enforcement areas. Our lawyers are located in all major capital markets and in the regulatory centers of Washington, DC and Brussels. We also advise clients on banking legal issues in higher risk and growth markets.
Our clients include asset managers, building societies, capital markets and their participants, investment banks, national regulators, private banks, private equity firms, professional services organizations engaged principally in financial services and retail banks. In addition, we regularly work with retail intermediaries on the legal issues involved in the selling of financial services to consumers.
Key contacts
Jeremy Andrews
Jeremy Andrews
Key clients
A brief description about work done with this client.
What to expect in 2021?
The Financial Services Regulatory Initiatives Forum (the Forum) launched earlier this year. It is intended to improve and assist regulatory co-ordination as well as giving firms a clearer picture of the horizon for significant regulatory initiatives.
The recent High Court judgment in Towergate Financial (Group) Ltd and other companies v Hopkinson and others (2020) has served as a very stark reminder of potential pitfalls relating to notification of claims in respect of warranties and indemnities contained in share purchase agreements.
DLA Piper is proud to announce that 67 lawyers have been promoted to its partnership. The promotions are effective as of April 1, 2020 in the United States and May 1, 2020 for EMEA and Asia Pacific. The promotions have been made across many of the firm's practice areas in 35 different offices throughout 13 countries.
Across the firm's practices globally, Corporate saw the largest intake of new partners with 19 promotions, followed by Litigation and Regulatory with 15. Intellectual Property and Technology and Finance and Projects had ten and eight promotions respectively, while there were six in Real Estate. Tax and Employment both had four, and there was one in Restructuring.
Awards and recognition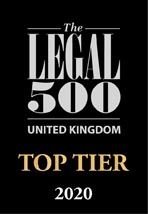 Recognised by The Legal 500 UK 2020 as a top tier firm for practice areas:
---
DLA Piper earns 12th consecutive perfect score on Human Rights Campaign's Corporate Equality Index
The Lex 100 Verdict
DLA Piper's expansive 'international office network' gives it an inescapable 'global footprint', which excites trainees. The firm offers training contracts across England, as well as in Edinburgh, and several recruits voiced their appreciation for the opportunity to 'work in a regional office and still undertake market-leading international work'. Client and international secondment opportunities were also a big draw, with the latter earning DLA Piper a Lex 100 Winner medal. One reality of the overseas placements is that regional and London remuneration is not matched, so that two trainees on the same secondment can be paid different salaries. Nevertheless, respondents in offices outside of London do feel that 'the pay is generally better than at other firms, although the hours are longer'. Despite being very large, DLA maintains a 'nice, inclusive feel where you can speak to anyone'. Encouragingly 'employees are treated well; the firm wants its lawyers to be happy and comfortable'. Clients are 'high-profile' and 'exciting' and the new London office – which 'grows micro herbs in the canteen' – also deserves a special mention! Complaints tended to centre on the 'unpredictability of the hours', which can be 'lengthy', occasionally requiring trainees to 'work a 22-hour day' or 'until the early hours to meet deadlines'. But work highlights such as 'going on secondment to a renowned drinks manufacturer', 'assisting with work for the Afghanistan embassy' and 'delivering good news to a pro bono client' (on which we were told 'there is a big focus in the firm') were impressive. If you're looking for a firm which has a 'regional as well as a global presence', which is 'inclusive, exciting, challenging and fun', DLA Piper might well be the place for you.
Top Tier Firm Rankings
Top Tier Firm Rankings
Firm Rankings
Firm Rankings