Firm Profile > DLA Piper Perú > Lima, Peru
DLA Piper Perú
Offices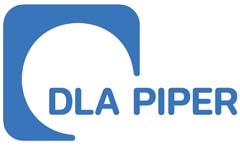 DLA Piper Perú
AV. VÍCTOR ANDRÉS BELAÚNDE 280
PISO 3, SAN ISIDRO 15073
LIMA
Peru
DLA Piper Perú > The Legal 500
Rankings
DLA Piper Perú
continues to turn heads in this field, earning roles on multiple key projects in the country and the region. In 
Carlos Nuñez
and
Jorge Córdova
the practice now boasts two expert partners and the team has seen its deal list expand in a challenging market. Recent mandates include advising Intersur, the construction concessionaire of section four of the coast-to-coast  highway through Peru and Brazil, involving contractual, project finance, regulatory and arbitration advice; and acting ACC subsidiary Minera Chinalco  on the expansion of its $1.2bn Toromocho mining project in the Junín region. Principal associate 
Víctor Velásquez
stands out among a number of experienced associates in the team.
DLA Piper Perú provides a 'great service' that is 'in accordance with international standards' and 'never fails to recommend the best option'. It is consistently praised for its teamwork and its seamless collaboration with US colleagues for New York-governed deals. Demonstrating capability in both banking regulatory and finance transactions, the team acted for Bank of China in securing local incorporation approval from the Peruvian regulator SBS, and handled a string of significant-value transactions. The latter include advice to Aluminum Corporation of China subsidiary, Minera Chinalco Perú, on obtaining $75m in debt finance; and acting for Germany's  DEG and Dutch development bank FMO on a $43.9m refinancing following the indirect acquisition of Genandin by Polaris Infrastructure . Other clients of the practice include Inter-American Investment Corporation and Global Climate Partnership Fund. The 'prompt and efficient' team 'understands complex, cross-border issues' and is led by Ricardo Escobar and Sergio Barboza (noted for his professionalism), with associate Melissa Padilla praised for being 'swift' and 'competent'.
DLA Piper Peru
handles a steady stream of mid-market deals alongside some high-value, cross border transactions for household-name companies. The practice enhanced its offering at partner level by promoting
Janilú Badiola 
at the start of 2019.; she led advice to Renting Colombia and Inversiones CFNS  on the acquisition by Renta Equipos Leasing Perú of 100% of the shares of Operative Lease CIB; and together with fellow partner
Luis Vargas
, acted for General Electric International on establishing a new branch in Peru as part of its international corporate restructuring, and on the transfer of various assets and liabilities for the development of its transportation business. Vargas also represented The Carlyle Group on the Peruvian aspects of its acquisition of entities of the Roer Technology Group throughout Latin America and the US.
Fernando Lanfranco
makes up the practice group's partner trio.
Guillermo Hesse
heads the litigation and arbitration practice at 
DLA Piper Perú
  and is a '
professional who takes charge of the case and client
' with '
great knowledge of the law and
procedure
'. Clients appreciate the  '
personal treatment
' they receive from the firm and hold the
'very broad knowledge of arbitration issues
' and '
dedicated service
' it provides in high regard. The practice is particularly strong in energy and infrastructure-related disputes, where projects partner
Carlos Nuñez
brings considerable arbitration experience to the offering and is praised for his knowledge, strategy and assured advice. The firm is counsel to Metro de Lima Línea 2 in an ICSID arbitration against the Republic of Peru for an alleged breach of contract concerning the Line 2  concession agreement (value in dispute $460m).
DLA Piper Perú's Hernan Velarde is experienced in a broad range of real estate matters, including regulatory issues, acquisition and sales, and the financing of development projects, for example. Specific instructions include representing Sociedad Agrícola Tres Cruces Limitada on the sale of land for the development of more than 750 beach houses and common spaces in Puerto Viejo, Lima; and acting for WeWork Peru on its long-term agreement with Inmobiliaria 2-S to use the Aliaga 360 office-space building.
DLA Piper Perú >
Firm Profile
DLA Piper has established a substantial footprint in Latin America with varied offerings that cater to the specific needs of its global client base. The firm's pan-hemispheric approach to delivering comprehensive services to its multinational clients underscores its view that Latin America is of utmost importance to the global business community.
The firm: DLA Piper assists clients with business transactions and cross-border disputes throughout Latin America. It handles matters in every country in the region and across every industry sector in which its clients operate. As the level of sophisticated, cross-border activity continues to grow throughout the entire region, DLA Piper continues to expand its services to clients with a Latin America presence through its cooperation with Campos Mello Advogados in Rio de Janeiro and Sao Paulo, Brazil and with its DLA Piper multi-disciplinary practice with offices in:
Bogota, Colombia DLA Piper Martinez Beltran
Lima, Peru DLA Piper Pizarro Botto Escobar
Mexico City, Mexico DLA Piper Gallastegui y Lozano
Rio de Janeiro and Sao Paulo, Brazil Campos Mello Advogados
San Juan, Puerto Rico
Santiago, Chile DLA Piper BAZ|NLD.
DLA Piper's experience in Latin America includes assisting clients from inside and outside the region with the full range of business, legal and commercial services that DLA Piper provides worldwide:
Capital markets;
Compliance and investigations;
Energy, mining and natural resources;
Family groups;
Franchise and distribution matters;
Inbound and outbound capital investments;
Insurance;
International arbitration and disputes;
Labor and employment, immigration;
Litigation;
M&A;
Private equity and debt financing;
Project finance and public-private partnerships;
Tax structuring, transfer pricing, imports and market access issues;
Technology, telecommunications and intellectual property, privacy and data security, e-commerce;
Real estate and hospitality.
A number of DLA Piper's lawyers were born or raised and educated in the region and are fluent in Spanish and/or Portuguese. Many have also practiced law in both the US and Latin America and are intimately familiar with civil law systems and with the cultural and legal nuances required to successfully do business in the region.
DLA Piper's strategic relationships on the ground throughout Latin America enhance its understanding of the region and enable it to provide its clients with practical, meaningful legal advice. DLA Piper's global platform in more than 40 countries enables it to serve all of its clients' legal needs, whether they are based in Latin America or wish to do business there.
Main Contacts
| Department | Name | Email | Telephone |
| --- | --- | --- | --- |
| Latin America chair | Roger Meltzer | | |
Staff Figures
Other fee-earners : 2,953 Total staff : 4,921
Other
Partners : 1,404
Interviews
Hernán Velarde, Real Estate Partner & Andrea Pinillos
Hernán Velarde is a Real Estate Partner & Andrea Pinillos a Real Estate Associate at DLA Piper Peru.
What do you see as the main points that differentiate DLA Piper Peru in the area of Real Estate from your competitors?
I am convinced that the main strength that differentiates us from other real estate practices is that we provide a personalized attention, complete advice and support. We understand real estate law as a cross-cutting discipline and not as a subject outside the other areas of law. In this sense, we are committed to having lawyers specialized in real estate law, but without losing sight of the fact that they should know the law in general and other areas of law related to our area of practice.
Thus, as part of our practice in real estate law, we advise clients in matters such as civil law, building sanitation, registry law and municipal law, among others. In addition, in order to provide a global advice, we also deal with tax, financial, commercial and regulatory matters, but that does not mean that we are not familiar with the application of other legal disciplines, since its interference depend on the specific transaction and how we structure it.
The above is reflected in the scope of our work, from the beginning of our advisory and until the operation is completely closed. It is very important to us that our clients feel accompanied during the whole process and comfortable enough to ask us any questions until they are totally convinced and sure that they can trust us to carry out their deals.
What are the drivers behind the growth of this practice area for your firm?
We are committed to the constant updating and training of our team. We are always attentive to the new forms of business in which our clients and potential clients may be interested. I believe that this contributes to making our firm attractive to the real estate market. In addition, this adds to our professional experience and quality of work, which also allows our constant growth.
What's the main change you've made in the firm that will benefit clients?
I believe that the main change we have achieved in the firm is the capacity for analysis and organization that allows us to find the best strategy to carry out a transaction in which our client is interested. On the other hand, there is our experience in property transactions either for commercial or residential projects, as well as lease negotiations that have helped us strengthen our skills and transmit security to our clients to carry out their business and operations.
Is technology changing the way you interact with your clients, and the services you can provide them?
Yes, we are significantly more connected with our clients. It is much easier to discuss and exchange ideas. We work with numerous clients that are based abroad and thanks to different platforms that we have available today, distance is not an issue whatsoever. Today, distance is no longer a limitation and it is possible to work with companies anywhere in the world.
Can you give us a practical example of how you have helped a client to add value to their business?
We currently have a wide portfolio of clients dedicated to the real estate business, which in some cases, through our introduction, have been able to interact and develop new businesses together.
For instance, in the last few months we have supported a client owning an important piece of land where he could develop a real estate project by selling that asset (partial cash payment) and in exchange for real estate units of other projects owned by a developer, who is also our client.  This worked well for both because it allowed the seller to obtain a higher value for his assets and the developer to achieve the number of sales requested in order to bank the project.  The expertise and seriousness of both our clients, as well as our references to both, resulted in a new relationship and successful business operation.
Another recent example, is having supported a client who was denied his building license for exceeding the regulatory height, to not only gain back his license, but gain it back with two additional floors to those originally permitted, significantly increasing the area sold for such project.
Are clients looking for stability and strategic direction from their law firms – where do you see the firm in three years' time?
Taking advantage of the fact that we are a global firm, we can provide quality advice throughout the region. If our client does business in more than one jurisdiction, we can contact them with our firm's offices in those countries and assure our client of quality and interconnected advice.
In three years, I see the firm as a leader not only in the country, but also regionally. Our team has grown meaningfully and we estimate that it will continue to grow. We are committed to young talent, care about having the best qualified professionals, and that people grow together with us.
What is the future for Real Estate work in Peru? Where do you envisage changes and developments in the area in the upcoming years?
Real estate has been growing exponentially and obtaining a wider place in the market; a clear example of this is Lima and the amount of multifamily and commercial buildings that this city currently has. Along with this is the high need for citizens' housing and the need for new business workspaces. Since much of our work relies on advising on transactions of purchase and sale of real estate, forms of financing, as well as advice for the development of real estate projects, and taking into account the high demand to which I mentioned above, I consider that there is a great expectation regarding the work of real estate in upcoming years.
Furthermore, taking into account the new trends in the real estate sector in our country, I believe that there will be even more development related to hotels and coworking spaces. To date, there are a variety of hotel projects, as well as companies that have seen great potential in the coworking business given the increase in small businesses, as well as independent professionals who find a shared workspace more attractive. Senior citizens care centers and multy family renting projects will also relevant on the near future. One of our purposes is to advise companies interested in developing these fields.
How large is the team in this area? How would you describe the team and it's approach to clients?
Our team is made up of one partner and four talented female associates. The inclusion of women in roles within the legal profession is extremely important to our firm as a whole.  We have a solid working environment and a fairly high analytical capacity, which gives our clients confidence and security.
Top Tier Firm Rankings
Firm Rankings