DLA Piper Perú > Lima, Peru > Firm Profile
DLA Piper Perú
Offices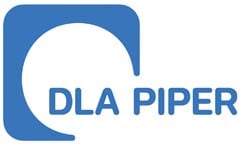 DLA Piper Perú
AV. VÍCTOR ANDRÉS BELAÚNDE 280
PISO 3, SAN ISIDRO 15073
LIMA
Peru
DLA Piper Perú > The Legal 500
Rankings
'
The extremely efficient
' real estate team at
DLA Piper Perú
is supported by a strong global network and acts for a range of large domestic and international companies on corporate and public law issues, and dispute resolution. As well as handling transactional matters, the practice offers expertise in regulatory issues around land use, zoning and construction, and administrative matters, including permitting. Practice head
Hernán Velarde
's broad expertise includes M&A, and real estate financing, and he is particularly experienced in the leisure and agricultural sectors. At the more junior end of the team, associates
Andrea Pinillos
,
Yaritza Rivera
and
Johana Quezada
are recommended. Pinillos handles civil and registration matters, Rivera deals with contractual matters and due diligence on transactions and Quezada has a broad real estate practice that includes contractual, urbanisation and municipal matters.
Testimonials
'The team led by Hernán Velarde, has a great knowledge of the real estate industry'.
'Ease of contact and availability to meet the requirements.'
'Closeness to the client, availability and analysis capacity'.
'The team is extremely efficient'.
'The response and reaction times are the best I have seen on the market'.
'Hernán Velarde, Andrea Pinillos, Mariajose Salazar and Johana Quezada are an excellent group of lawyers'.
'What makes them stand out is the willingness to solve whatever needs to be solved for the client'.
'They have excellent execution, strategy and communication skills.'
Key clients
Kallpa Generación
Esparq Inversiones
EOM Grupo / Espinosa Arquitectos
Promotora Grupo Norte
Inmobiliaria Edifica
Hemisferio Inversiones (Rosental Inversiones)
Wyndham Hotel Group (Maragogi)
Wework Perú
World Courier del Perú
Cocinas Ocultas Peru (CSS Company)
Sura Asset Management
Credicorp Capital
Rimac Seguros
Constructora Cumbres
Cimenta, Administradora General de Fondos
La Quinta de los Fabricantes
Machiels Peru
Work highlights
Advised Sociedad Agrícola Tres Cruces on the sale of a property it owns located in Puerto Viejo to Desarrolladora del Pacífico, which will execute a real estate project in stages that contemplates four residential condominiums with approximately 744 beach houses and common areas, including the development of a commercial restaurant area that, although it will be executed by Desarrolladora del Pacífico, will remain the property of Sociedad Agrícola Tres Cruces.
Advised specialised logistics company World Courier Peru on the negotiation of the lease agreements for its new offices and commercial premises for its pre-shipment warehouse for bio-pharmaceutical products at the "Lima Cargo City" Air Logistics Centre in Callao.
Advising Fadel Hamideh Hamideh on several real estate matters, including the transfer of one of its properties located in the district of Chorrillos, Lima in favour of the Asociación de Empresarios Importadores Polvos Chorrillos; value: $7m.
DLA Piper Perú
is able to draw on expertise from its vast global network (such as the firm's New York-based head of banking and finance in Latin America,
Margarita Oliva Sainz de Aja
) to handle cross-border deals with ease. Experienced in both transactional and regulatory matters, the nine-strong Lima-based group advises borrower and creditor clients across all types of financings  and associated matters, and also handles a fair amount of cross-over work in the corporate arena, including M&A and reorganisations for banks, finance entities, insurance companies and investment fund managers. With over 20 years' experience in capital markets and banking matters,
Sergio Barboza
co-heads the team in conjunction with
Ricardo Escobar
, who handles financing transactions and projects work and is experienced in the infrastructure, telecoms, energy, mining, and oil and gas sectors, among others. A strong senior-associate bench includes
Melissa Padilla
(financings, refinancings and debt restructuring along with corporate and transactional matters, as well as particular expertise regarding development and multilateral-finance agencies' processes, policies and requirements);
Reyna Silva-Santiesteban
(focused on projects matters, she has notable expertise in financial structuring;
Farah Torres
(whose practice centres on regulatory matters concerning the financial system, stock market and insurance) and transactional practitioner
Juan Carlos Ramírez Malatesta
.
Practice head(s):
Sergio Barboza; Ricardo Escobar
Testimonials
'DLA's financial area has an experienced team for financial transactions and another experienced team for banking regulation issues, both led by an experienced partner'.
'It is a team that works 24/7, with a constructive vision that makes the business prevail over unnecessary legal discussions'.
'An international firm like DLA offers visions and technological resources that local firms unfortunately do not have'.
'Although the group is made up of 8 lawyers, I highlight Sergio Barboza, partner in charge of the team, and Farah Torres, senior associate. Sergio has the experience and vision of the business, and is a professional and academic reference in the market'.
'The collaboration and closeness that they maintain during the transaction process with their clients, that is what allows us to move forward efficiently and achieve the objectives.'
'Farah Torres provides technical knowledge and does not lose sight of the minimum details of the entrusted matters'.
'DLA is on our shortlist of firms for financial transactions and is the one that receives the most orders, due to its delivery, constructive vision in negotiations, flexibility in rates and, if necessary, a regional team that we can access'.
Key clients
Deutsche Investitions- und Entwicklungsgesellschaft (DEG)
Itaú Corpbanca
BTG Pactual
Belgian Investment Company for Developing Countries (BIO)
Oaktree Capital Management
WorldBusiness Capital
Cinepolis
Finance in Motion
Banco Santander
RSK Group
Compañía de Seguridad Prosegur
Agrícola y Ganadera Chavín de Huántar
Work highlights
Advised multi-disciplinary environmental business, RSK Group, on obtaining a senior term, revolving facilities agreement from a group  of creditors represented by Ares Management, acting as mandated leader arranger.
Advised Peruvian cinema operator Cinepolis as guarantor onthe refinancing of the debt assumed by Cinepolis Mexico for the revival of the business across its different branches in Latin America.
Advised Oaktree (and its related investment funds), as one of the lenders on the debtor-in-possession, Tranche-B Loan of up to $750m to LATAM Airlines, in the framework of its Chapter 11 bankruptcy proceedings.
DLA Piper Perú
is well placed to handle cross-border mandates by virtue of its considerable global network; indeed, with its increasing focus on Latin America, the practice has recently handled a number of LatAm regional mandate,  as well as a domestic Peruvian caseloads. The multidisciplinary team handles a broad range of disputes work, including commercial litigation, arbitration and white-collar crime.
José Marcelo Allemant
is recommended for corporate criminal and compliance matters;
Carlos Nuñez
is a name to note for infrastructure projects, including contractual, corporate, financial and arbitral matters;
Guillermo Hesse
focuses on the resolution of conflicts in the financial and corporate spheres, along with civil litigation in general; and
Hernán Jordán
-who was promoted to partner in 2021- handles commercial trials and arbitrations, primarily in the energy, mining and insurance sectors. Principal associates
Javier Abusada
and
Víctor Velásquez
(arbitration and dispute boards) are also recommended, with Abusada bringing over 30 years' litigation experience to the team.
Practice head(s):
José Marcelo Allemant; Carlos Nuñez; Guillermo Hesse; Hernán Jordán
Key clients
AELUCOOP
Concesionaria IIRSA Norte
Club Tennis Las Terrazas Miraflores
Aguaytia Energy del Peru (a subsidiary of Kallpa Generacion)
Concesionaria Chavimochic
Técnicas Metálicas Ingenieros
Empresa de Transformación Agraria (Peru branch)
Concesionaria Interoceánica Sur – Tramo 2 (Odebrecht Group)
Consorcio Huachipa
TMF Perú
ARSA Energy Capital
Techint
Teoma Global
Cofide
Lima Airport Partners
Savia Perú
Perú LNG
Inspired Group
Inversiones Zoberph
Aeropuertos del Perú
Acres Sociedad Titulizadora
Obrascon Huarte Lain (Peru branch)
Work highlights
Advising Consorcio Huachipa on arbitration against Lima water service,  SEDAPAL, before the International Chamber of Commerce.
Continuing to advice Peru's Development Bank, Cofide, in a litigation where the Metropolitan Municipality of Lima intends to annul an agreement signed with the then operators of the Lima land transport system (COSAC I), alleging illegal purpose and not following the formalities required by law.
Advising Perú LNG, owner of the first natural gas liquefaction plant in South America, on constitutional claims against the Ministry of Energy and Mines and the sector's technical supervisory body, OSINERGMIN.
Under the leadership of
Carlos Nuñez
, the projects and infrastructure team at
DLA Piper Perú
offers international expertise and a multidisciplinary approach to clients engaged in all stages of project development. Financing matters are a core area of focus for the team, alongside dispute resolution, PPPs, licensing and construction matters. Practice head Núñez – the sole partner in the practice – has a wealth of experience in the structuring and execution of public and private infrastructure projects, and acts as the Chair of the Peruvian Society of Construction Law. He is supported by a strong team of seven associates, which includes principal associate
Víctor Velásquez
, a name to note for contracts work and arbitrations involving infrastructure projects, and senior associate
Reyna Silva-Santiesteban
, who handles contractual, corporate, financing and administrative matters.
Testimonials
'We mainly value the firm's experience in infrastructure works contracts related to the mining industry.'
'Good experience in construction contracts.'
'It is a firm that is close to the client.'
Key clients
Epc Consortium
Muna construction consortium
Concesionaria IIRSA norte
Concesionaria IIRSA sur t-2 y t-3
Aguaytia Energy del Perú
Transportadora Callao
Convial Sierra Norte
Minsur
Invepar
Saceem
Work highlights
Acting as the main advisor of the EPC Contractor whose members are the same holders of the "Metro de Lima Línea 2" the Concessionaire SPV.
Advising Concesionaria IIRSA Norte (member of the Odebrecht business conglomerate) that oversees the operation and maintenance of 1047 km of the IIRSA (Initiative for the Integration of South American Regional Infrastructure) highway in the north of Peru.
Advising Concesionaria Interoceanica Tramo 2 and (2) Concesionaria Interoceanica SUR TRAMO 3 (members of the Odebrecht business conglomerate) in charge of the operation and maintenance of 246.4 km of the IIRSA and 404 km of the IIRSA interoceanic highway in the south of Peru, respectively.
DLA Piper Perú
's team act for issuers and underwriters on matters such as IPOs, certificates of deposit issuances, listings in LatAm markets and offerings of high-yield bonds, combined with advice on compliance with regulatory obligations. '
A reference in the market
',
Sergio Barboza
heads the practice; his recent mandates include leading advise to Santander Consumo on its public offerings. He was aided by senior associate
Nelly Espinoza
who '
knows the details of the rules, the risks, the market trends, but above all brings creativity and constructive energy to transactions
'; she focuses on compliance and authorisation and sanctioning procedures. As well as domestic work, the team also handles cross-border matter, recently assisting with an early redemption of bonds involving bondholders domiciled both in Peru and internationally.
Testimonials
'DLA has a solid capital markets team, not only on the transactional side, but also on the regulatory side'.
'DLA has built an important brand in Peru to advise mainly banking entities, so we regularly turn to them for these matters'.
'Knowledge of capital markets, creativity in the design of structures, and permanent availability'.
'Nelly Espinoza knows the details of the rules, the risks, the market trends, but above all brings creativity and constructive energy to transactions'.
'Sergio Barboza is a reference in the market and his contribution is more focused on the strategic issues of our transactions and our business'.
'Proven experience in the field'.
'Speed and diligence in the queries made'. 
'Nelly Espinoza is very diligent and attentive on queries'.
Key clients
Credicorp Capital Servicios Financieros
EDPYME Santander Consumo Perú
Agrícola y Ganadera Chavín de Huántar
Macrocapitales S.A. Sociedad Administradora de Fondos de Inversión
Banco Santander Perú
Compass Group
IDB Invest
Rimac Compañía de Seguros
Banco Ripley Perú
Corporación Financiera de Desarrollo (COFIDE)
Work highlights
Advised Credicorp Capital, in its role as arranger, on the placement of the negotiable certificates of deposit corresponding to Series D and E of the second issue of the fourth Certificates of Deposit programme of the Banco Interamericano de Finanzas (BanBif), the fifth largest Peruvian bank.
Advised Santander Consumo on the drafting, negotiation, and registration of the sixth issuance of its first Short-Term Instruments Programme, which has a maximum outstanding amount of P$200m and in the issuance of P$50m in Series A notes.
Drafted agreements and regulatory compliances for Agrícola y Ganadera Chavín de Huántar to implement the early redemption of the bonds issued under the first Chavin Corporate Bond Programme registered in the Public Registry of the SMV.
Praised by clients for her experience and detailed approach to each transaction,
DLA Piper Perú
's practice co-head
Janilú Badiola
focuses primarily on the highly regulated industries' sector, although her recent mandates also include advising global tech consultancy Webhelp Group on its acquisition of 75% of a Peruvian company. The practice handles all stages of transactional work, from due diligence to closure, including the drafting and negotiation of transaction documents and all required regulatory analysis – from tax matters to merger control. Co-head and leader of the LatAm private equity group
Luis Vargas
acted for Industrias Basa on its acquisition of a company as part of its expansion; while fellow co-head
Fernando Lanfranco
, who impresses clients with his 'great knowledge of the market and its players', handles acquisitions for a range of firms and has a niche in advising family businesses.
Practice head(s):
Luis Vargas; Fernando Lanfranco; Janilú Badiola
Testimonials
'DLA Piper Peru has a solid team of professionals, who are knowledgeable about the market and the needs of the client'.
'Quality of the service, knowledge of the market and availability is what characterises the legal practice of Fernando Lanfranco. During the legal advice, he always provided timely and pertinent responses'.
'Ricardo Chirinos provided us with timely and appropriate support at the speed of the transaction'.
'What makes the DLA practice unique is the focus on creating customer loyalty by meeting the objectives in the stipulated deadlines. The strength of the team lies in teamwork to achieve a common goal. Another of the virtues is the adaptation to the new technologies in force in the national legal environment'.
'The constancy and the presence of knowing that they are permanently available for what the client requires. The best qualities are results orientation and meeting objectives'.
'The team of Fernando Lanfranco and Sofía Reyes is highly efficient in meeting the requirements of our organisation'.
'They solve our requirements in a timely manner, maintaining a very professional relationship and mutual trust'.
'The personalised treatment we receive and the knowledge of our company and the businesses to which we are dedicated make each of the services invaluable, which makes each service received more efficient and effective'.
Key clients
American Tower Corporation
Basa Group
British American Tobacco Peru
Carsol Fruit Export
Cinépolis
Constructora Cumbres
Electrolux
Expeditors
Get Justo
Grupo Nuovit
Importaciones Hiraoka
Inverdesa
Kallpa Generación
Louis Dreyfus Group
Mall Plaza Peru
Minera Chinalco
Pandora Jewelry
Rico Pollo
Wabtec Transportation
Webhelp
Work highlights
The firm advised Paris-headquartered global technical consultancy Webhelp Spain Holding on its acquisition of 75% of the stock in a Peruvian company that provides outsourcing solutions, specialising in sales, retention, back office and customer services.
Advised Industrias Basa on the acquisition of important land in the industrial district of Ate in Lima; the counsel involved a comprehensive due diligence with respect to the land and compliance with tax obligations.
DLA Piper Perú
advises multinational companies on compliance and litigation work regarding the hiring and dismissal of personnel, along with planning and remunerative restructurings, often as a result of the Covid-19 pandemic. Practice head
Cecilia Guzmán-Barrón
has significant experience in cases relating to sexual harassment, equality issues and employment audits and due diligence, while associate
Flavia Granados
specialises in labour inspection procedures and the design of defense strategies during judicial labour processes. Other team-wide work areas include equality issues and union negotiations.
Practice head(s):
Testimonials
'At the moment, we can indicate that the service they provide is good and of the level of good law firms.'
'Gustavo Fierro: knowledge of labour legislation.'
Key clients
Electrolux
Experian
Pandora
Infosys
Medtronic
DLA Piper Perú
's practice head
Erik Lind
 '
is a recognised and respected lawyer
' in the sector, with his team further praised for its '
results orientation and meeting of objectives
'. Lind advises on the tax aspects of multimillion-dollar corporate transactions, compliance reviews and tax obligations, as well offering advice to high-net-worth individuals and family-owned businesses, particularly in the financial, construction, farming and mining sectors. Support comes from senior associate
Luis Miguel Sambuceti
, particularly as regards planning and audits.
Practice head(s):
Testimonials
'Since Erik Lind joined the firm, he has given the firm much more visibility. Erik is a recognised and respected lawyer in Peru.'
'Basically, it's trust. We have worked together for a few years and what makes the DLA practice unique is the focus on creating customer loyalty by meeting the objectives inside stipulated deadlines. The strength of the team lies in teamwork to achieve a common goal. It compares favourably with the practice of other firms that do not necessarily conduct the legal strategy in an integral manner. Another of the virtues is the adaptation to the new technologies in force in the national legal environment.'
'The constancy and the presence of knowing that they are permanently available for what the client requires. Their best qualities are results orientation and meeting of objectives. In particular, Erik Lind's team; he is highly efficient in meeting the requirements of our organization.'
Key clients
American Tower Corporation
British American Tobacco del Perú
Kallpa Generación
Sura Asset Management
Tecsup
Grupo Basa
Sociedad Agrícola Tres Cruces
Importaciones Hiraoka
La Tinka
Inverdesa (Bodytech)
Fundación Central
Euroamericana de Comercio y Finanzas
MUVA
Sociedad Agrícola Mochica
IPESA Group
Star Up (Star Perú)
Compass Latam High Yield Fondo de Inversión
Work highlights
Advised La Tinka by performing a review of its main income and expense accounts in order to determine eventual contingencies of future reviews by the Tax Administration regarding the Income Tax returns for 2019 and 2020.
Advised Constructora Cumbres on the acquisition of part of Constructores Interamericanos' Andalucia Real Estate Project, a multi-family social housing megaproject located in Trujillo.
Provided tax and legal advice to American Tower Corporation on the $9.4bn acquisition of 100% of the Telxius Towers package from the Telefonica Group.
DLA Piper LLP (US)
has maintained a steady flow of energy and infrastructure financing engagements, while also remaining active in debt restructurings across the region. It continues to represent a range of international banks, multilaterals and DFIs, and Latin American borrowers. The firm's extensive network of offices in Latin America itself, plays a key role in many of its headline matters, including a number of recent debt restructuring engagements. New York partner
Margarita Oliva Sainz de Aja
 is co-regional head of banking and finance for Latin America, and is an experienced figure in project finance. Lima partner
Sergio Barboza
is the other co-regional head, while San Diego's
Raul Farias
 provides further project finance expertise in the energy and infrastructure fields. San Juan partner 
José Sosa-Lloréns
has extensive financial services regulatory expertise. However, project finance specialists
Amala Nath
and 
Dino Barajas
moved to 
Morrison Foerster
(July 2021) and
Baker Botts L.L.P.
(January 2022), respectively (Nath has subsequenly become assistant General Counsel at the International Development Finance Corporation, as of July 2022). Agency finance practitioner
Gregory Smith 
has also left the firm.
Practice head(s):
Margarita Oliva Sainz de Aja; Sergio Barboza
Key clients
Edenor
Ad hoc bondholder committee of YPF
Oaktree Capital Management and TMF Fiduperu
Axesat Chile
Crédito Real
Puerto Rico Public-Private Partnership Authority
International Finance Corporation (IFC)
Deutsche Investitions- und Entwicklungsgesellschaft (DEG)
Proparco
Nederlandse Financierings-Maatschappij voor Ontwikkelingslanden (FMO)
Triodos Bank
Sumitomo Mitsui Banking Corporation (SMBC)
BBVA
ICO
COFIDES
responsAbility Investments
Work highlights
Advised Edenor on a consent solicitation agreement with noteholders to renegotiate the terms of $300m worth of bonds.
Represented an ad hoc bondholder committee comprising some of the largest holders of the international notes of YPF in connection with the Argentine oil compay's $6.2bn exchange offers and consent solicitation.
Advised Oaktree Capital on LATAM Airlines $750m debtor-in-possession (DIP) financing, part of the aviation group's Chapter 11 bankruptcy proceedings.
DLA Piper Perú >
Firm Profile
DLA Piper Latin America's Team offers full-service business legal counsel to domestic and multinational companies with interests in and operations throughout the region. Our integrated approach to serving clients combines local knowledge with the resources of the DLA Piper global platform. With over 400 lawyers practicing throughout Argentina, Brazil, Colombia, Chile, Mexico, Peru, and Puerto Rico, our teams frequently work with our professionals throughout the LatAm region, Iberian Peninsula, and around the globe to ensure our clients receive the depth of service they require to meet their legal and business objectives.
Since our establishment in 2005, DLA Piper Peru has demonstrated to be a young spirit firm with an in-depth knowledge of the industries we offer services for, we have had an uninterrupted growth, which has placed us among the most solid firms in the Peruvian legal market.
We provide comprehensive legal advice on projects and infrastructure; energy and natural resources; corporate law, mergers and acquisitions; litigation and arbitration; banking, finance, and capital markets; real estate; labor and immigration; taxation and foreign trade; insurance and reinsurance; corporate criminal law and compliance, among other areas of practice.
Our work has been recognized by Chambers and Partners, International Financial Law Review, Latin Lawyer, Leaders League, The Legal 500, Who's Who Legal, and other prestigious publications that classify the most prominent firms based on relevant experience and transactions.
We are well-positioned to provide the successful, cost-effective, and responsive counsel that clients seek:
Sophisticated legal services – A sophisticated and highly experienced group of attorneys in the markets where we operate. Our dedicated teams of lawyers have depth knowledge and familiarity with all sort of issues that may likely present to our clients in transactions in Latin America.
Client-focused engagement approach – Our approach is simple. We are easily available to our clients, and pride ourselves on our quality work, accessibility, and quick turnaround. We partner with our clients to understand their business, goals and strategy. We listen closely to our clients' needs, and work to quickly provide them with value-added legal services.
Unparalleled resources – The firm's vast resources, geographic breadth and experience allow us to manage matters in an efficient and responsive manner. We pride ourselves on providing diverse teams for our clients that consist of individuals not only with different racial and ethnic backgrounds, but also different substantive legal backgrounds. We believe this diversity brings valuable perspective and better services to our clients.
Innovative and flexible fee arrangements – Alternative fee options are as varied as the types of services offered by the firm and include fixed fees, blended rates, volume discounts, and shared risk and success provisions. We would be pleased to consider any arrangement that our clients would like to discuss.
Business-minded and proactive guidance – We take a highly focused and pragmatic business-minded approach in representing our clients. Further, we believe that a successful client-counsel relationship involves more than just the execution of matters. It is characterized by an ongoing relationship in which we work to anticipate legal challenges—and opportunities—that may be on the horizon, including economic, industry, and regulatory concerns.
DLA Piper's global platform of 90+ offices in more than 40 countries enables us to serve all of our clients' legal needs, whether they are based in Latin America or wish to do business there.
Staff Figures
Partners : 13 Associates : 52 Of Counsel : 2
Languages
Spanish English Portuguese
Memberships
IBA (International Bar Association)
Interviews
Hernán Velarde, Real Estate Partner & Andrea Pinillos
Hernán Velarde is a Real Estate Partner & Andrea Pinillos a Real Estate Associate at DLA Piper Peru.
What do you see as the main points that differentiate DLA Piper Peru in the area of Real Estate from your competitors?
I am convinced that the main strength that differentiates us from other real estate practices is that we provide a personalized attention, complete advice and support. We understand real estate law as a cross-cutting discipline and not as a subject outside the other areas of law. In this sense, we are committed to having lawyers specialized in real estate law, but without losing sight of the fact that they should know the law in general and other areas of law related to our area of practice.
Thus, as part of our practice in real estate law, we advise clients in matters such as civil law, building sanitation, registry law and municipal law, among others. In addition, in order to provide a global advice, we also deal with tax, financial, commercial and regulatory matters, but that does not mean that we are not familiar with the application of other legal disciplines, since its interference depend on the specific transaction and how we structure it.
The above is reflected in the scope of our work, from the beginning of our advisory and until the operation is completely closed. It is very important to us that our clients feel accompanied during the whole process and comfortable enough to ask us any questions until they are totally convinced and sure that they can trust us to carry out their deals.
What are the drivers behind the growth of this practice area for your firm?
We are committed to the constant updating and training of our team. We are always attentive to the new forms of business in which our clients and potential clients may be interested. I believe that this contributes to making our firm attractive to the real estate market. In addition, this adds to our professional experience and quality of work, which also allows our constant growth.
What's the main change you've made in the firm that will benefit clients?
I believe that the main change we have achieved in the firm is the capacity for analysis and organization that allows us to find the best strategy to carry out a transaction in which our client is interested. On the other hand, there is our experience in property transactions either for commercial or residential projects, as well as lease negotiations that have helped us strengthen our skills and transmit security to our clients to carry out their business and operations.
Is technology changing the way you interact with your clients, and the services you can provide them?
Yes, we are significantly more connected with our clients. It is much easier to discuss and exchange ideas. We work with numerous clients that are based abroad and thanks to different platforms that we have available today, distance is not an issue whatsoever. Today, distance is no longer a limitation and it is possible to work with companies anywhere in the world.
Can you give us a practical example of how you have helped a client to add value to their business?
We currently have a wide portfolio of clients dedicated to the real estate business, which in some cases, through our introduction, have been able to interact and develop new businesses together.
For instance, in the last few months we have supported a client owning an important piece of land where he could develop a real estate project by selling that asset (partial cash payment) and in exchange for real estate units of other projects owned by a developer, who is also our client.  This worked well for both because it allowed the seller to obtain a higher value for his assets and the developer to achieve the number of sales requested in order to bank the project.  The expertise and seriousness of both our clients, as well as our references to both, resulted in a new relationship and successful business operation.
Another recent example, is having supported a client who was denied his building license for exceeding the regulatory height, to not only gain back his license, but gain it back with two additional floors to those originally permitted, significantly increasing the area sold for such project.
Are clients looking for stability and strategic direction from their law firms – where do you see the firm in three years' time?
Taking advantage of the fact that we are a global firm, we can provide quality advice throughout the region. If our client does business in more than one jurisdiction, we can contact them with our firm's offices in those countries and assure our client of quality and interconnected advice.
In three years, I see the firm as a leader not only in the country, but also regionally. Our team has grown meaningfully and we estimate that it will continue to grow. We are committed to young talent, care about having the best qualified professionals, and that people grow together with us.
What is the future for Real Estate work in Peru? Where do you envisage changes and developments in the area in the upcoming years?
Real estate has been growing exponentially and obtaining a wider place in the market; a clear example of this is Lima and the amount of multifamily and commercial buildings that this city currently has. Along with this is the high need for citizens' housing and the need for new business workspaces. Since much of our work relies on advising on transactions of purchase and sale of real estate, forms of financing, as well as advice for the development of real estate projects, and taking into account the high demand to which I mentioned above, I consider that there is a great expectation regarding the work of real estate in upcoming years.
Furthermore, taking into account the new trends in the real estate sector in our country, I believe that there will be even more development related to hotels and coworking spaces. To date, there are a variety of hotel projects, as well as companies that have seen great potential in the coworking business given the increase in small businesses, as well as independent professionals who find a shared workspace more attractive. Senior citizens care centers and multy family renting projects will also relevant on the near future. One of our purposes is to advise companies interested in developing these fields.
How large is the team in this area? How would you describe the team and it's approach to clients?
Our team is made up of one partner and four talented female associates. The inclusion of women in roles within the legal profession is extremely important to our firm as a whole.  We have a solid working environment and a fairly high analytical capacity, which gives our clients confidence and security.