Pino Elizalde Abogados > Guayaquil, Ecuador > Firm Profile
Pino Elizalde Abogados
Offices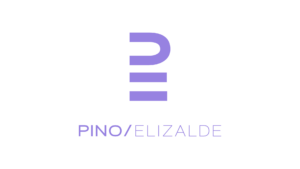 Pino Elizalde Abogados
Plaza Lagos, Edificio Exedra Norte
Piso 1 oficina 1-1 y 1-2
Guayaquil
Ecuador
Pino Elizalde Abogados > The Legal 500
Rankings
With a growing profile in the sector,
Marco (Valentín) Elizalde
leads the litigation practice at
Pino Elizalde Abogados
, which is particularly active in contentious matters in the regulated sectors – notably brewing, oil and gas, mining and banking; recent cases have seen the team representing major entities such as Cervecería Nacional and Holcim in appeals before the Constitutional Court and National Court of Justice. Active on these matters in support of Elizalde,  are Key associates
Jorge Cedeño
(litigation, mediation, arbitration and administrative law) and
Rafael Ulloa
(dispute resolution, administrative law, insurance disputes and public procurement) both acted in support of Elizalde on these matters. Fellow associate
Paulette Ocampo
left to join President Lasso's administration as a regulatory specialist in April 2022.
Practice head(s):
Marco (Valentín) Elizalde
Testimonials
'It is a very dynamic team with a personalized service.'
'They are people who care about the personal needs of the client, as if they were part of the company's internal team.'
'It is a great work team with specialists in different areas of law.'
'Team with top-level lawyers. There is permanent, fluid and constant communication with the client.'
Key clients
Univisa
Diebold Nixdorf
Liris
Forfaiting Trade Bermuda
Traxys Europe
Makita Latin America
Anheuser-Busch InBev
Holcim Agregados
Universal Sweet Industries
Biosuper
Pino Elizalde Abogados
fields an increasingly relevant competition practice that handles both abuse of market power issues and merger-control matters. It has particular niche expertise as regards the brewing industry, where it recently acted for AB InBev on the filings associated with its merger with SABMiller, and is also growing its practice in the downstream segment of the hydrocarbons sector, where it works with a significant LNG player. Practice co-head
Marco (Valentín) Elizalde
-who led on the AB InBev matter- has extensive experience interacting with the Superintendence of Market Power Regulation, where fellow co-head, competition-specialised associate
Jessica Medina
formerly worked in-house.
Practice head(s):
Marco Elizalde; Jessica Medina
Testimonials
'The team has a good mix of expert competition, administrative law and litigation lawyers. This allows them to think outside the box. Being a boutique firm, they deliver a personalized service with excellent response times.'
'Marco Elizalde is excellent as a lawyer. He has a highly developed instinct that allows him to identify problems and get ahead of the problem to do preventive work.'
'Marco Elizalde has extensive litigation knowledge which is a very interesting asset.'
'The team is made up of young, prepared, proactive professionals.'
'Their preparation and the diversity of alternatives to find solutions.'
Key clients
Cervecería Nacional
Profrutas
Work highlights
Post-merger legal advice to AB InBev on the implementation of the 11 remedies imposed by the Superintendence of Control of Market Power after the acquisition of SABMiller in Ecuador.
Advised Profrutas on anti-competitive practices case brought by Ecopacific in relation to the alleged imitation of its brand of natural juices; the case was dismissed in its preliminary stages.
The corporate practice at
Pino Elizalde Abogados
  undertakes M&A transactions, joint ventures, regulatory compliance, corporate governance and corporate restructurings, and has seen particular growth in terms of transactional mandates related to the real estate and agribusiness-exports sectors over the last couple of years. Clients highlight '
great teamwork
' and the firm prides itself on the corporate practice's thorough integration with its other capabilities – particularly in tax, antitrust, IP, litigation, capital market and compliance. The team is led by name-partner
Daniel Pino
, who handles strategic corporate matters, corporate restructurings, international investment, financial and capital markets, commercial arbitration & bankruptcy proceedings, typically for clients in the oil, mining and natural resources, brewing & beverages, retail, pharmaceutical and agroindustrial sectors. At associte level, key support comes from dedicated corporate practitioner
Fernanda Guzmán
, with tax-specialist senior
Montserrat Sánchez
also leaning into the corporate areas as necessary. Associate 
Paulette Ocampo
left the firm in April 2022 to join the Presidencia de la República del Ecuador as a regulatory specialist.
Testimonials
'Personalised assistance and good service.'
'Pino Elizalde differs from the rest due to the skills and knowledge that its partners have in the different branches of law, they are always cordial and ready to help their clients solve their problems or needs, a very direct and cordial relationship.'
'Daniel Pino is a trained lawyer, his level of knowledge in different areas of law makes him stand out from the rest.'
'Excellent people.'
'Very united and agile team.'
'Great knowledge on the points covered.'
'Great teamwork.'
Key clients
Cervecería Nacional
The Tesalia Springs Company
Biosuper
Pigalle
Laboratorios Dr A Bjarner
Grupo Fajardo
Tropical Fruit Export
Biofeeder
Industrial Pesquera Santa Priscila
Ecoluxen
Mincosmo
Assistecviajes
Work highlights
Advised Panasonic on matters relating to its daily operations in Ecuador, including contractual issues, import tariffs, custom regulations, and the liquidation of the company.
Advised Diebold Nixdorf on the banking regulator's demand that it should be considered an "auxiliary entity".
Advised Expoguayaquil in connection with its fulfilment of multiple corporate requirements, including board meetings, and rental and supply contracts.
The energy and natural resources team at Guayaquil-based
Pino Elizalde Abogados
advises a variety of foreign entities and local companies, including oil traders and mineral processing companies, on regulatory issues relating to the expansion and financing of their local operations. The team is jointly led by dual-qualified (Ecuador/New York)name partner
Daniel Pino
(who focuses on transactional and financing matters in the sector); senior associate
Jorge Cedeño
(trading and exportation of natural resources, including trade finance; and dispute resolution) and associate
Fernanda Guzmán
(contractual and regulatory mattes) and is active in a range of financing and -genreally- downstream matters relating to the oil and mining industries. Recent mandates include acting for minerals and ore trading company Traxys Europe on it's financings of local suppliers and processors, and its resource acquisitions. Associate
Paulette Ocampo
left in April 2022 to join the Presidencia de la República del Ecuador as a regulatory specialist.
Practice head(s):
Daniel Pino; Jorge Cedeño; Fernanda Guzmán; Paulette Ocampo
Key clients
Amazonas Tanker Company
Core Synergy
Ecoluxen
Mincosmo
Bluequest Resources
Holcim Agregados
Traxys Europe
Hartree Metals
Work highlights
Advised Core Synergy in relation to the purchase of both Ecuadorian oil and Colombian oil transported in through Ecuadorian pipelines.
Advised Amazonas Tanker on regulatory matters, including tax, maritime and shipping regulations, hydrocarbons laws, and crude oil export regulations.
Advised Ecoluxen on various legal operational requirements, including contractual, regulatory, and financing matters, and expansion plans, among other issues.
The team at
Pino Elizalde Abogados
handles an array of real estate work that takes in regulatory, contractual, financial and tax-related matters. With further emphasis on structuring and construction projects, the firm also acts in disputes involving municipalities, with a focus on expropriation proceedings. The team is co-led by
Daniel Pino
, who focuses on contractual structuring;
Jaime Arosemena
, who has expertise in the leasing of commercial and industrial properties, and
Jorge Cedeño
, who is noted for his advice on complex real estate projects.
Practice head(s):
Daniel Pino; Jaime Arosemena; Jorge Cedeño
Key clients
Inmobiliaria Open House (IOH)
Promotora Inmobiliaria LFG
Laboratorios Dr A Bjarner
Boticas Unidas del Ecuador
Industrial Pesquera Santa Priscila
Aguimack
Biosuper–Pigalle
Megaproductos
Minutocorp
Work highlights
Advising Open House and representing a group of shareholders that are in charge of developing the project called "New Samborondon" – a large-scale real estate development project in a new urban area of Samborondon.
Advised, drafted and executed the intercompany sale between Laboratorios Bjarner and Boticas Unidas of two real estate properties located in Durán, as part of the ALMAX real estate acquisition.
Regular advise to Industrial Pesquera Santa Priscila on its different commercial contracts with shrimp suppliers and buyers, as well as on construction agreements related to real estate properties for the business.
Pino Elizalde Abogados
handles a range of tax refund processes, often acting for clients as auditors for documentation sent to the national tax authority; experienced and specialised senior associate 
Montserrat Sánchez
is the name to note.
Pino Elizalde Abogados
has seen a notable uptick in restructuring work since the pandemic; practice head Jaime Arosemena is the principal contact.
Pino Elizalde Abogados >
Firm Profile
Pino/Elizalde's philosophy is team work. The firm strongly believes in the maximizing and long-lasting effects of synergy. It understands that the business environment in Ecuador is complex and, as such, in order to implement comprehensive solutions, its lawyers combine their strengths, knowledge and capabilities, with the highest ethical standards, to meet the needs of clients in the most effective and efficient manner.
History: Pino/Elizalde was established in February 2017 by Daniel Pino, Marco A Elizalde "Valentin", and Jaime Arosemena. Its main office is located in Guayaquil, but it also has operations in Quito, and outreach throughout the whole country.
Practice areas: The firm focuses on the different areas of law, which allows it to provide comprehensive and complete advice to meet the needs of clients.
Corporate and M&A: Pino Elizalde provides counsel in the structuring of companies for the development of businesses in Ecuador, searching for the most efficient legal set up that fits the needs of clients. It provides counsel in all aspects relating to the ordinary operation of businesses, as well as mergers and acquisitions of local and foreign corporations from the beginning of the structure, including the legal and mandatory audit, processing and obtaining authorization from competent authorities and other permits from regulatory entities for different industries, as well as the preparation of sales/purchase agreements, shareholders' agreements, funding agreements and other agreements relating to the transaction.
Dispute resolution: the arbitration and litigation department of the firm handles controversies relating to constitutional, administrative, arbitration, civil and commercial guarantees and rights. In litigation, its attorneys have represented clients in complex cases before the constitutional, civil, commercial and administrative courts, in issues relating to the violation of their constitutional rights, administrative-judicial relations, public contracting, distribution, commercial agency, civil liability, international commercial contracts, consumer protection and competition law.
Energy and natural resources: in projects relating to the hydrocarbon industries and renewable energies, the firm provides a comprehensive service to clients regarding contracts, regulatory matters, corporate transactions, mergers and acquisitions, financing and project finance. In addition, it provides counsel in issues relating to the mining industry, in the exploration, extraction and commercialization phases, as well as the paperwork necessary to change those phases. It is prepared to actively participate in the design and negotiation of contracts aiming to acquire mining participations, by means of transfer agreements, purchase option agreements, cessions, joint ventures, or any other form that fit the interests of each client and each situation. Likewise, it provides service in the preparation, presentation, follow up, allocation, and registration of mining applications, change of phases, supervising the revision and processing of permits, authorizations, registrations and license required in each phase of the mining activity.
Banking law finance: the banking department of the firm has members qualified in banking and financial regulations, providing advice to companies and banking and non-banking financial institutions during the process of authorization, incorporation, organization and operation of local or foreign financial institutions in Ecuador, as well as providing counsel during the process of negotiation, structuring, follow up and legal consults about financial, banking and stock market operations.
Competition and antitrust: the firm provides counsel in matters regarding free competition, monopolies and disloyal competition, advising clients in preventive aspects as well as in the solution of conflicts, and the management of administrative procedures before de Superintendence of the Control of Market Power and related legal proceedings. The firm offers its clients the design and implementation of audits and preventive programs to assure the compliance with the antitrust laws; the counsel in processes of advanced notices to the Superintendence of the Control of Market Power; and the representation and counsel in investigations and proceedings relating to anti-competitive practices and agreements.
Tax: its tax attorneys provide counsel to clients according to the needs of their corporations, acquittal of consults, tax planning, comprehensive preventive revisions, support during audits and sponsoring tax administrative proceedings and tax judicial processes.
Intellectual property, franchises and distribution: it advises clients in the protection and registration of brands, patents, trade secrets and copyrights, as well as drafting all types of license and franchise agreements and carrying out legal audits regarding the protection of intangible assets. Also, its attorneys have a broad experience in administrative proceedings, in the preparation and litigation of civil actions relating to intellectual property, including infringements of trademarks, copyrights, forgery, unfair competition, and comprehensive defense of the intellectual property rights.
Labor: the services it provides in labor law include providing counsel in drafting labor contracts, identification of labor risks, compensations, dismissals, and individual and collective labor conflicts, restructuring of personnel, corporate reorganizations, implementation of salary policies, expatriate regimes, among others.
Staff Figures
Other fee-earners : 10 Total staff : 22
Languages
ENGLISH SPANISH
Other
Partners : 3