Veirano Advogados > Rio de Janeiro, Brazil > Firm Profile
Veirano Advogados
Offices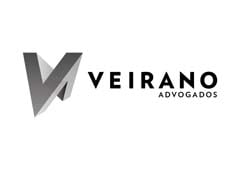 Veirano Advogados
Av. Bartolomeu Mitre
770 – Leblon
22431-004
Brazil
Veirano Advogados > The Legal 500
Rankings
Working in close collaboration with the firm's offices in São Paulo, Rio de Janeiro and Porto Alegre, the Brasília tax team at 
Veirano Advogados
is well positioned to handle complex tax cases of national relevance on behalf of domestic and international companies. Although the group is well versed in both tax consulting and litigation, the practice is particularly known for its strong expertise in the latter, frequently acting for clients in tax disputes before the superior courts and the Brazilian Federal Administrative Tax Court. Practice head
Marcelo Reinecken
is often sought to represent clients from the telecoms, tobacco, IT and agribusiness industries in administrative and judicial tax proceedings. He is supported by senior associates
Rafael De Paula Gomes
, whose expertise spans corporate tax, social contributions and services taxes, and tax litigator 
Renata Joner
.
Veirano Advogados
is well positioned to advise clients throughout the life cycle of a power project. The team - which showcases particular strength in the transmission space - also assists clients from all sub-segments in regulatory matters, litigation before administrative and judicial courts, and tax-related issues. The practice has witnessed an uptick in deal activity on the renewables side, notably in wind and solar power project M&A, and has been sought after by clients engaged in LNG-to-power projects in ports, offshore wind power plants and hydrogen mandates. Though primarily focused on M&A transactions involving electric assets,
Tiago Figueiró
 is also proficient in project development and administrative proceedings in this space. He manages the team with
Daniel Engel
, a key contact for renewable generation projects, and
Ana Carolina Barretto
, a name to note for project financing.
Luísa Tortolano Barreto
, who has been particularly active in M&A and regulatory matters, and
Paola Oliveira
, who focuses on contracts and public law issues, stand out at the associate level. Recent hire
Mariella Rocha
 brings a wealth of experience in renewables, energy transition matters and policies.
Praised by clients for its '
knowledge of the mining market in several jurisdictions
',
Veirano Advogados
enjoys a strong reputation in this space as a result of more than four decades of experience acting for mining companies in their most relevant projects and transactions in Brazil and abroad. On the transactional front, the practice is particularly active in high-value deals involving the acquisition of mining assets and mineral rights, and project financing. The team's service offering goes beyond capital markets, debt transactions and M&A, and also includes administrative proceedings before mining authorities, and litigation concerning access to mining sites and protection against illegal actions by local communities. Given the firm's full-service capabilities, the mining team often interacts with other departments - including environmental, real estate and tax - and works in close collaboration with the IP practice providing specialised assistance in patent registration and the protection of equipment and procedures related to the mining sector.
Pedro Garcia
 oversees the group out of the Rio de Janeiro office; he brings together experience in cross-border transactions, commercial agreements and environmental issues for mining ventures. Also based in Rio,
Antonio Albani Siqueira
assists clients with the structuring, implementation and operation of mining projects.
The labour team at
Veirano Advogados
is highlighted for achieving '
exceptional results'
in strategic cases. Its lawyers receive praise for being '
versatile professionals who adapt, without leaving technique and excellence aside'
, complemented by their ability to '
talk to a production operator and a vice president with equal ease and accessibility'
. The firm has notable credentials for contentious and non-contentious matters, including individual labour claims and collective disputes involving public civil or class actions. The consulting side of the practice handles a broad range of issues, including M&A support and advice on investigations, compliance and compensation schemes.
Flávia Azevedo
and
Luiz Antonio dos Santos Junior
jointly lead the team, with other key partners including
Jose Carlos Wahle
 and, in Porto Alegre,
Luiz Afrânio Araujo
. Senior associate
André Rodrigues Schioser
joined from
Gasparini, Nogueira de Lima e Barbosa Advogados
in August 2022.
Since publication
,
Bruno Leandro Palhares Perez
was welcomed to the partnership, effective as of January 2023.
'
Quality in delivery, strategic structuring, creative solutions
' are all hallmarks of
Veirano Advogados
' highly rated real estate team, which provides '
fast service and knowledge of the market
'. The firm has a good track record representing private and public sector clients, including advice to the Federal Government on the privatisation of public assets. Investment funds and corporates regularly instruct the practice on investments into, most recently, logistics, office and retail assets. Hospitality, healthcare and residential property mandates also feature heavily in the firm's contentious and non-contentious workload. The practice is jointly led by
Rodrigo de Castro
 (highlighted by a client as '
one of the best real estate lawyers in the country
') and
Raphael Moreira Espírito Santo
, who '
deserves compliments for his creativity and agility in resolving conflicts
'. Counsel
Bruno Aronne
has also established a good reputation.
Veirano Advogados
offers considerable expertise across a wide variety of domestic and cross-border financings. The firm has particularly notable experience in major transport, energy and infrastructure-related deals, where it represents major banks and multilateral lenders on ship and project finance. Structured products, debt capital markets and acquisition finance mandates also feature prominently in the firm's workload. Rio de Janeiro-based partner
Marcelo Mattos
 leads the team, with strong support from projects head
Ana Carolina Barretto
 in São Paulo. Other key partners include
Rogério Campos
 for ship finance, and
Lior Pinsky
for capital markets.
Large domestic and international companies operating in the energy, infrastructure, logistics and natural resources sectors turn to
Veirano Advogados
for assistance with complex, high-value privatisations, PPPs, concessions and acquisitions. The group is particularly known for its capabilities in public law-related dispute resolution, often representing clients in judicial and administrative disputes as well as arbitration proceedings. Practice co-head
Marcelo Reinecken
is especially sought after to represent telecoms, manufacturing and mining clients in proceedings before the superior courts and the Brazilian Federal Administrative Tax Court (CARF). Fellow co-head
Mauro Hiane de Moura
has extensive experience in matters related to public law and administrative proceedings. Also noted is
Marcus Ludwig
, an expert in public law and governance issues in the energy and infrastructure industries.
Veirano Advogados
' Porto Alegre-based team handles complex M&A transactions in the tech, agribusiness, renewable energy, construction and retail sectors, where it frequently acts on both buy and sell-side mandates. In addition to its track record in cross-border matters and complex commercial negotiations, the team is equipped to assist with domestic and international contracts related to the sale and purchase of commodities, debt facilities and bridge loans, and equipment supply.
Fernando Verzoni
, who is dual qualified in Brazil and New York and is especially sought after to advise on acquisitions and joint ventures, leads the practice. Another key name is
Diego Fraga Lerner
, who is experienced in M&A transactions in the plastics, logistics and telecoms segments.
Fernanda Fossati
 is no longer at the firm.
The dispute resolution team at
Veirano Advogados
possesses a strong track record in complex litigation and arbitration, with a particular focus on disputes arising from M&A transactions and commercial contracts. The team is also seasoned in regulatory matters, often representing clients from the energy, mining, oil and gas, and logistics segments in administrative disputes involving concessions and public law contracts. Product liability and consumer law claims also feature on the caseload. Department head
Filipe Scherer Oliveira
has a strong background in sensitive litigation cases. Another key practitioner in the team is
Mauro Hiane de Mouro
, who focuses on administrative, regulatory and compliance law.
The tax team at
Veirano Advogados
frequently handles complex litigation cases at the federal and state levels on behalf of companies from the IT, tech, oil and gas, manufacturing and construction sectors. The group is also sought after to advise on tax investigations and incentives, tax planning and fiscal matters related to the Manaus Free Trade Zone. Leading the practice is
Fabio Barichello
, who often represents clients operating in the telecom and petrochemicals sectors in administrate and judicial tax disputes.
Praised for its '
differentiated business acumen
',
Veirano Advogados
has cemented a strong reputation for M&A in the Brazilian market. With practitioners based in São Paulo, Porto Alegre and in the newly opened Rio de Janeiro headquarters, the practice is well suited to handle high-value M&A deals involving listed companies, mid-market and smaller transactions concerning family-owned businesses, and strategic cross-border investments. Private equity transactions are a notable field of activity for the team, which is also well placed to assist in the venture capital, technology and start-ups spaces. The firm has been developing its diversity and inclusion programme, InclusiVA, for the past six years with a particular focus on five aspects: age, gender, race, sexual orientation and social background. Its commitment to increase female participation and representation in the firm was reflected by the recent appointment of
Paula Surerus
, the first woman to hold the role in the firm's 50-year history.
Augusto Cesar Barbosa De Souza
, who has handled M&A deals in the pharmaceutical, IT, retail and petrochemical segments, manages the corporate group alongside
Fernando Verzoni
,
Lior Pinsky
, who is highlighted for his knowledge of public M&A, private equity and capital markets, and managing partner Surerus.
Alberto Bragança
 has a strong transactional record in regulated sectors, while
Vitor Rozenthal
boasts far-reaching experience in buy and sell-side M&A deals, corporate restructurings and private equity.
Vanessa Felício
and
Daniel Augusto Malatesta
, the latter of whom is well regarded for his performance in domestic and cross-border M&A, joint ventures and venture capital, were promoted to partner in early 2022.
Since publication
,
Diego Yago Rodrigues
and
Maria Cecilia Vieira
were welcomed to the partnership, effective as of January 2023.
Veirano Advogados
has an experienced and focused trade team that provides '
great support
' and '
excellent service
' to domestic and international importers and exporters, as well as trade associations. The '
knowledgeable
' lawyers have a deep understanding of several key industries that have undergone investigations or required representation, including auto parts, chemicals, animal protein and health, paper, rubber tires, and electronics. This includes support on WTO negotiations and disputes, anti-dumping investigations and reviews, trade remedy proceedings and public consultations. Practice head
Ana Teresa Caetano
has a strong reputation for contentious and non-contentious issues. Experienced associate
Marina Martes
is another standout individual.
Veirano Advogados
is able to assist clients from the inception to the operational stage of a project across an array of segments, including energy, oil and gas, ports, roads and logistics. The team - which demonstrates particular strength in the financing and construction phases - brings together expertise in corporate, regulatory, administrative and real estate matters.
Ana Carolina Barretto
has taken a lead role in some of largest projects in the Brazilian market, and is also experienced in the development and financing of groundbreaking projects in other Latin American jurisdictions. She oversees the practice with
Marcos Ludwig
, who is often instructed by domestic and foreign clients in the transport and energy sectors on matters involving corporate governance, contracts and regulatory issues.
Daniel Engel
 maintains a broad practice, covering project finance, public contracts and M&A involving infrastructure and energy assets.
Tiago Figueiró
focuses on power projects and transactions, while
Ali El Hage Filho
 is a key contact for oil and gas clients.
Mariella Rocha
, whose experience in renewable energy projects and project finance spans two decades, joined in July 2022.
Veirano Advogados
 has a '
well diversified, qualified and structured'
restructuring team, which allows for '
agility and precision in the face of the most complex and innovative types of demand in the field of insolvency'
. The cross-practice group is especially known for its advice to creditors, as well as distressed investors and controlling shareholders of distressed companies. Clients also note that the firm has '
a lot of experience in cross-border insolvency
' matters. Key partners include
Paulo Fernando Campana Filho
for transactional and strategic advice, and
Ricardo Gama
for disputes. Recently promoted partner
Julia Tamer Langen
is considered '
an exceptional professional
'.
'Excellence'
is a cornerstone of the highly regarded tax team at
Veirano Advogados
, which solves challenges with '
speed, depth and accuracy
', and in a '
simple, practical and direct way
'. Clients acknowledge the firm's close partnership on contentious and non-contentious issues, with the lawyers '
always visualising and seeking the best results, as an extension of the company
'. The multi-faceted team covers the full range of direct and indirect tax matters, and is particularly strong on customs and related advice to the oil and gas industry, where the
'always very
cordial
'
Andre Carvalho
 and
Flávio Paranhos
, highlighted for his '
technical knowledge, availability and excellent communication
', are active.
Marco Monteiro
 co-heads the team with
Filipe Richter
, who alongside
Ian Muniz
 '
look after the company's interests and offer precise solutions to challenges
'. Customs and social security expert
Fabiana Macedo
 is '
technically excellent
'.
Veirano Advogados
' wealth, estate planning and family group offers
'impeccable quality of services'
via its multidisciplinary team, capitalising on the firm's full-service structure and combining its knowledge in tax, family, corporate, real estate and probate. Wealthy families and individuals trust the team to advise them on estate planning, restructuring domestic and offshore assets, family corporate governance and complex sensitive family disputes. In addition, the team has forged strong relationships with major banks and accounting firms. The team is co-led by
Pedro Boueri Affonso De Almeida
and
Andre Carvalho
, both highly praised by clients for their extensive expertise in succession planning.
Bruno Aronne
and
Fabiana Macedo
are also key members of the team, with Macedo focusing on tax-related issues related to estate planning.
The well-regarded capital markets team at 
Veirano Advogados
is '
extremely skilled in proposing new solutions and alternatives
'. The firm has notable credentials for debt capital markets work, where it represents a mix of issuers and underwriters. The team is also well versed in cross-border bond issues and asset-backed receivables in the real estate and agribusiness sectors.
Lior Pinsky
leads the team, which includes the highly rated
Luiz Rafael de Vargas Maluf
, praised for his '
extensive knowledge and vast experience
'. Daniela Anversa left the firm to take up an in-house counsel role at Natura & Co.
The labour and immigration team at
Veirano Advogados
is well versed in HR management, risk assessments, compensation plans and employment contracts. Strategic litigation is another pillar of the practice, which handles administrative and judicial disputes, public civil acitons, and collective and class claims.
Luiz Afrânio Araujo
, a name to note for contentious and non-contentious employment matters, leads the group alongside São Paulo-based
Luiz Antonio Dos Santos
, who is specialised in collective bargaining agreements and union relations.
Veirano Advogados
' competition department is highlighted for its '
ability to provide pragmatic and robust guidance based on in-depth knowledge of relevant legal practice in Brazil
'. The group has broad experience in both merger control and antitrust investigations before CADE, with 2021 and 2022 seeing the firm handling a large number of merger review proceedings. In this space, it is also equipped to assist companies as third parties in challenges to merger transactions.
Leonardo Maniglia Duarte
, who has over 18 years of experience, leads the team from Brasília;
Alberto Monteiro
, who was promoted to partner in January 2022, is a name to note in São Paulo.
A '
sophisticated team with an international profile
',
Veirano Advogados
is highlighted for its '
ability to address sensitive matters appropriately
'. The compliance team works in close collaboration with the firm's white-collar criminal defence and antitrust departments, and is regularly sought out by large Brazilian and multinational companies operating in the banking, technology, energy and chemicals sectors. The group has seen an uptick in work relating to digital fraud, and has also been actively representing clients in internal investigations concerning tax fraud, corruption and money laundering. The highly regarded 
Rafael Gimenes
has over 20 years of experience in the market, including in compliance consultancy and investigations; he leads the team, which includes criminal law specialist
Marta Saad
, corporate law, governance and integrity partner
Pedro Freitas
,
Alberto Monteiro
, who works on antitrust and anti-corruption mandates, and senior associates
Lívia Gândara
 and
Vitor Jorge
.
Veirano Advogados
is trusted by major clients across the banking, life sciences, oil and gas, energy, logistics and mining industries, and is highly regarded for its performance in complex litigation involving civil, corporate, commercial and consumer issues. Recent highlights have included sensitive class actions involving millions of dollars of potential liability, and contentious matters arising from the Covid-19 pandemic. Leading the practice, Rio de Janeiro-based partner
Ricardo Gama
 showcases extensive experience in domestic and cross-border disputes, including public civil actions, and
Mateus Carreteiro
 in São Paulo stands out for his track record in arbitration and litigation involving technology, energy, mining and construction-sector clients. In addition to handling insurance and reinsurance matters,
Felipe Bastos
in Porto Alegre undertakes work in the areas of commercial and corporate litigation.
Guilherme D'Aguiar
is a go-to associate in Rio for court litigation and arbitration. The team was recently strengthened by the arrival of
Diego Capistrano
, whose experience covers litigation, arbitration, bankruptcy and restructuring matters.
Solid waste and wastewater management, protected areas, contaminated sites, air pollution and ESG are all areas of expertise for the environmental team at
Veirano Advogados
, which is also proficient in administrative proceedings, judicial disputes and in the allocation of environmental risks in the context of M&A. The department was consolidated with the arrival of new practice head
Maria Christina Motta Gueorguiev
from
Pinheiro Neto Advogados
in August 2021, and the integration of the firm's dispute resolution team specialised in environmental disputes. Gueorguiev, who has a background in environmental litigation, brings two decades of experience in environmental, climate change and ESG issues in the context of infrastructure projects.
Lívia Miné
focuses on dispute resolution, including environmental class actions and individual claims.
Luís Felipe Aguiar de Andrade
 is a key contact for agribusiness clients, while
Juliana Marcussi
is a name to note for ESG, climate change and licensing proceedings.
Veirano Advogados
has traditionally represented policyholders on contentious and non-contentious insurance issues. This now extends to a model that includes advice to brokers, agents, reinsurers and other organisations that come into direct contact with insurers. Its clients come from across several high-risk industries, including oil and gas, manufacturing, infrastructure and financial services. The firm is particularly active on the litigation side, with a focus on high-value claims and loss adjustment processes. Disputes partner
Felipe Bastos
leads the team, with key support from senior associate
Andrea Piccolo Brandao
  .
Veirano Advogados
' public law practice assists in a combination of consultancy and contentious matters, boasting an impressive track record in complex transactions that have significant administrative law and regulatory components. Energy, infrastructure and natural resources are core sector strengths for the group, whose service offering includes advice on public tenders, concessions, privatisations and public law-related dispute resolution. Proceedings before audit courts, constitutional litigation and disputes in regulated industries are all areas where the team has seen a recent uptick in demand. Porto Alegre-based partner
Mauro Hiane de Moura
 oversees the national public law team, which also features
Marcos Ludwig
 in Rio de Janeiro and
Daniel Engel
 in São Paulo. Ludwig maintains a broad practice in project development, transactions, regulatory issues and public law, while Engel devotes his time to assisting public entities and mixed capital companies engaged in infrastructure projects.
Veirano Advogados
' media practice offers legal support in the advertising, marketing, music, gaming, and audiovisual sectors.
Valdir De Oliveira Rocha Filho
and
Fábio Pereira
co-lead the practice.
Since publication
,
Elinor Cotait
,
Ana Claudia Beppu
,
Enrico Spini Romanielo
and
Beatriz Faustino França
joined from
Mundie e Advogados
– effective as of January 2023.
Veirano Advogados
 has a
'very dedicated,
responsive'
aviation team, which handles a broad range of cross-border transactional and regulatory matters. Practice head
João Paulo Servera
 has strong credentials in aircraft and engine financing and leasing negotiations, and also has a notable track record for contentious issues, including repossessions and insolvency procedures. Tax advice and regulatory challenges before the Aviation Authority also feature prominently in the department's workload. Clients include major domestic and international manufacturers, lessors and banks.
Veirano Advogados
has a keen focus on the offshore industry, where it represents a mix of banks and shipowners. Major ship and FPSO financings feature heavily in the firm's workload, as do refinancings, M&A and project finance deals. The team is also well versed in negotiating charter and transportation agreements. Practice co-head
Marcelo Mattos
 is one of the main contacts for ship financings, while fellow co-head
Rogério Campos
 also advises on maritime regulatory issues and charter agreements.
Veirano Advogados
has become '
an established name as a result of serious and dedicated work'
and its strong reputation explains in part how it continues to attract instructions from new clients in the consumer, financial services, healthcare and natural resources sectors, among others. The department has seen an increase in instructions relating to digital fraud cases, fuelled largely by pandemic-induced remote working, and remains active in high-profile investigations and criminal proceedings. The highly regarded
Marta Saad
 stands out for her '
unquestionable experience and technical knowledge
'; she also works alongside compliance specialist
Rafael Gimenes
 at the firm to provide a comprehensive service to clients.
The arbitration team at
Veirano Advogados
is well placed to advise foreign clients and handle international proceedings across an array of sectors, including construction, private equity, technology, mining and energy, among others. Besides their in-depth knowledge of the Brazilian market, all partners who make up the team specialise in at least one other jurisdiction, making them a popular choice for commercial and investment-related arbitration.
Ricardo Gama
 oversees domestic and international arbitration work from Rio de Janeiro, while
Mateus Carreteiro
in São Paulo is routinely sought out by clients in energy, mining, telecoms and construction-related cases.
Diego Capistrano
, who has an extensive track record encompassing litigation and arbitration, as well as bankruptcy and restructuring, joined the team in April 2022.
Veirano Advogados
 '
has an excellent oil and gas practice in Rio and São Paulo
', which attracts instructions from clients operating throughout the entire value chain, including distribution companies, refineries, service providers, shipping and E&P players. The group has seen recent growth, with several new clients in the hydrocarbons sector seeking legal support in regulatory and transactional matters involving natural gas and oilfield services. In this regard,
Ali El Hage Filho
has been particularly active providing regulatory advice when it comes to the development and operation of natural gas infrastructure and the negotiation of commercial agreements for the importation of LNG. He receives praise from clients, who highlight his negotiation skills and '
extensive industry experience
'. Fellow co-head
Rogério Campos
has a strong background in high-value contracts for the construction, acquisition and operation of oil and gas production units. Also noted is
Tito Rosa
, a key contact for bidding rounds before ANP and administrative proceedings.
Fábio Pereira
is a key contact at
Veirano Advogados
, which has experience advising clients in the e-commerce, technology and payments sectors, among others.
Veirano Advogados >
Firm Profile
Veirano. A results-oriented law practice.
The firm: Founded in 1972, Veirano Advogados is one of the leading and most renowned Brazilian business law firms, focused on developing tailored solutions for multinational companies operating in strategic sectors of the economy.
With a team of 600 professionals working in an integrated fashion, the firm handles both routine and complex multidisciplinary cases that require the coordinated talents of professionals with diverse areas of expertise.
Veirano Advogados' services range from providing assistance in M&A transactions, privatizations and company formations to representing clients in disputes, from offering advice on tax issues and infrastructure projects to guiding oil and gas companies through the challenges inherent in a highly regulated industry, to name a few examples of the wide range of work. The main goal is to identify needs and develop tailored solutions, enabling safe and informed decision making – one client at a time.
Clients: The firm's clientele encompasses leading multinational companies across different industry sectors including:
Agribusiness
Automotive
Banks and financial services
Biofuels
Chemical and petrochemical
Construction and engineering
Consumer goods
Education
Healthcare
Hospitality and tourism
Infrastructure
IT and telecommunications
Machines and equipment
Metals and mining
Oil and gas
Pharmaceutical and cosmetics
Power
Services
Transport and logistics
Alliances and networks: The firm maintains a wide network of key relationships across the globe and is a member of international alliances Global Advertising Lawyers Alliance (GALA), IsFin – Emerging Market Advisors, Ius Laboris and World Services Group (WSG). As a result, Veirano Advogados provides seamless services wherever they are required.
International work: To build strong client-service teams of specialists, the firm recruits Brazilian attorneys with multicultural backgrounds who have received additional education and practical skills from prominent law firms and law schools in the US, Europe and Asia. Furthermore, all professionals are fluent in English and Portuguese, with many also fluent in other languages, such as Chinese, French, German, Italian and Spanish.
Founding partner: Ronaldo C. Veirano
Managing partner: Paula Surerus
Number of partners: 78
Number of associates, lawyers and consultants: 165
Main Contacts
| Department | Name | Email | Telephone |
| --- | --- | --- | --- |
| Rio de Janeiro Office | | contact@veirano.com.br | +55 21 3824 4747 |
| São Paulo Office | | | +55 11 2313 5700 |
| Porto Alegre Office | | | +55 51 2121 7500 |
| Brasilia Office | | | +55 61 2106 6600 |
Staff Figures
Partners : 78 Associates, lawyers and consultants : 165 Other fee-earners : 190 Total staff : 600+
Languages
English French German Italian Portuguese Spanish Chinese (Mandarin)
Memberships
Global Advertising Lawyers Alliance (GALA) Ius Laboris World Services Group (WSG) Islamic Finance (IsFin)