Firm Profile > Veirano Advogados > Sao Paulo, Brazil
Veirano Advogados
Offices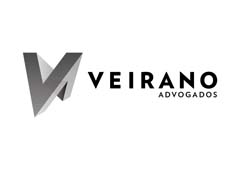 Veirano Advogados
AV BRIGADEIRO FARIA LIMA ,3477
16º ANDAR – SÃO PAULO
SP 04538-133
Brazil
Veirano Advogados > The Legal 500
Rankings
Veirano Advogados' Brasília-based tax team plays a leading role in the firm's major tax cases, many of which are high-profile and involve well-known companies. In addition to administrative and judicial litigation, tax consulting also features in the team's workload. The team's longstanding relationships with many of its key clients are another hallmark of the practice. Marcelo Reinecken leads the national tax practice, and is also a member of the firm's board of directors; he specialises in tax and customs and draws on his extensive experience before the Supreme Federal Court, Superior Court of Justice and the Administrative Board of Tax Appeals (CARF). Renata Joner and Rafael de Paula Gomes also focus on customs and tax litigation and are key contacts at the associate level.
Veirano Advogados is skilled at assisting across the gamut of matters pertaining to the power sector, and showcases particular strength in M&A transactions, project finance and development. With in-depth knowledge of regulatory issues across the transmission, generation, distribution and commercialisation of power, the team stands out for its renewables experience, with expertise in wind, hydro and solar projects and assets. Tiago Figueiró specialises in M&A, but is also active in project development and litigation involving power regulations. He leads the practice with project finance specialist Ana Carolina Barretto and Daniel Engel, the latter of whom routinely assists foreign and domestic clients in renewable generation projects.
Covering the entire spectrum of mining matters, Veirano Advogados particularly excels in regulatory issues pertaining to the sector, and transactional work ranging from project financing to the acquisition of mining companies and mineral rights. Litigation, administrative proceedings and environmental matters are other areas of activity for the team, which is also noted for its experience in cross-border mining projects. Based in Rio de Janeiro, the department is under the leadership of Pedro Garcia, who has a wealth of experience in mining law. Antonio Albani Siqueira is another practitioner to note for mandates related to the structuring of mining projects.
Veirano Advogados' clients benefit from a multi-faceted team that is equally comfortable in high-stakes union negotiations, transactional support and major judicial and administrative lawsuits. The team's size, with eight partners, certainly helps it cover most of the key areas. Among them, Jose Carlos Wahle has established an excellent name for contentious and non-contentious labour issues, including sensitive internal investigations. Other key figures include Luiz Antonio dos Santos Junior, who regularly advises on collective bargaining and outsourcing agreements, as well as high-stakes lawsuits from senior executives. In Rio de Janeiro, Luiz Guilherme Migliora is especially active on the litigation side, while Flávia Azevedo is particularly experienced advising oil and gas companies on their labour issues. The firm also fields a strong team in Porto Alegre led by Luiz Afrânio Araújo.
Veirano Advogados 'stands out for its technical quality, innovation in the performance of solutions and for the treatment and attention dedicated to the client'. The dedicated real estate team has an impressively varied workload; recent mandates have ranged from assisting with the privatisation of federal public assets and advising real estate funds on transactional and structural fundraising issues. This has included development projects and sales and acquisitions, in the hospitality and retail sectors, both of which were badly affected by the Covid-19 pandemic. The firm has also developed a strong niche in logistics, infrastructure, healthcare and senior living assets, and also provides advice to proptechs. Raphael Moreira Espírito Santo and Rodrigo de Castro jointly lead the team from São Paulo and Rio de Janeiro respectively. Senior associate Bruno Aronne is also well regarded.
Veirano Advogados has a versatile banking and finance practice, which is as comfortable in acquisition, project and corporate financings as it is in specialised areas such as asset finance. Rio de Janeiro-based practice head Marcelo Mattos has a strong pedigree for cross-border loans to key industries such as oil and gas, shipping and mining. This feeds into the team's workload, which often includes providing advice to major domestic and international lenders. Other key partners include Ana Carolina Barretto, who leads the São Paulo team and is especially strong on the project finance side. Daniela Anversa is noted for her debt capital markets expertise, while Rogério Campos in Rio is also strong in ship finance.
Veirano Advogados stands out for its debt capital markets expertise, where the extremely well-regarded Daniela Anversa has an active practice. The firm represents a fairly even mix of underwriters and issuers on the full range of debt offerings, including bonds and asset-backed receivables. The practice also offers regulatory support and has experience representing clients in administrative proceedings before the CVM. The equity side of the practice is also gaining traction, as demonstrated by the team's advice to the underwriters on Intelbras's primary and secondary share offering. Corporate partners Lior Pinsky and, in Rio de Janeiro, Alberto Bragança also have good experience. In June 2021, the firm further bolstered its practice with the hire of Luiz Maluf, previously an in-house counsel at Citibank.
Veirano Advogados' Porto Alegre-based corporate group routinely handles negotiations related to domestic and international commercial contracts for clients in the retail, private equity, agribusiness and construction sectors. Dual-qualified partner Fernando Verzoni oversees the practice, which is also seasoned in M&A deals and financing matters. The department head primarily focuses on commercial contracts and M&A, which are also notable areas of practice for Diego Fraga Lerner, a key contact for cross-border deals and real estate matters. The highly regarded Fernanda Fossati is also part of the core team.
The dispute resolution group at Veirano Advogados excels in commercial litigation and arbitration, and is also well versed in administrative proceedings involving concession agreements, and the energy and mining sectors. The Porto Alegre-based team demonstrates particular strength in disputes involving M&A agreements, business contracts, product liability and consumer claims. Corporate and commercial disputes, as well as energy and administrative law, are notable areas of practice for department leader Filipe Scherer Oliveira, while fellow co-head Luiz Afrânio Araujo oversees labour litigation matters. Mauro Hiane de Moura, who combines expertise in judicial and administrative litigation, is also part of the core team.
Veirano Advogados has strong credentials in tax litigation, where it represents clients before the administrative and judicial courts. The tax and customs department also provides advisory services related to tax incentives, with a particular emphasis on those pertaining to the Manaus Free Trade Zone, and also advises clients on the tax aspects of M&A deals and business restructurings. Fabio Barichello, who stands out for his experience in administrative proceedings, steers the Porto Alegre team on an array of contentious and consulting matters. Ari Job Junior is noted for handling complex litigation and advising domestic and foreign clients on tax planning.
The competition department at
Veirano Advogados
attracts a strong following among international companies in the life sciences, telecoms, energy and infrastructure sectors, among others, and the team has recently been instructed by a broad mix of new and longstanding clients. The firm's combined expertise in corporate and M&A and merger control translates into a steady flow of merger review cases, often involving cross-border deals. It has also recently represented clients in a number of cartel investigations by CADE, including complex matters involving settlement and leniency agreements. Outside of complex merger and anti-competitive conduct cases, the team's workload extends to competition compliance training and day-to-day strategic advice. 
Leonardo Maniglia Duarte
is a name to note at the partner level; senior associates 
Rodrigo Alves dos Santos
and 
Alberto Monteiro
 (who made partner in January 2022) are also key contacts.
Since publication
, Mariana Villela left the firm, in November 2021.
'
Fast, efficient and providing services with robust legal and business knowledge
',
Veirano Advogados
' highly experienced corporate and M&A team is noted for its '
pro-deal approach
'. A significant highlight in 2020 was its representation of Australia-based company Nufarm in the sale of all shares of its subsidiary in Brazil, Nufarm Indústria Química e Farmacêutica, to Sumitomo Chemical. The firm saw some personnel changes during 2021, with the departures of
Carlos Lobo
in January and
Sergio Bronstein
in April. However, its sizeable team – which is split between the São Paulo, Rio de Janeiro and Porto Alegre offices – remains busy, acting for major corporations and private equity clients in their operations and investments in Brazil. Names to note include
Augusto Cesar Barbosa de Souza
,
Paula Surerus
,
Fernando Verzoni
,
Lior Pinsky
, 
Alberto Bragança
 and
Vanessa Felício
 (who made partner in January 2022), with key associates including 
Diego Yago Rodrigues
. Another relevant feature of the firm is its social responsibility and pro bono programme, Veirano Transforma, launched in 2020, with social impact and diversity and inclusion initiatives considered key criteria in the selection of new projects. The firm's D&I Committee, established in 2015, promotes internal and external actions, with an emphasis on gender, race and ethnicity (including its involvement in the Aliança Jurídica pela Equidade Racial and Incluir Direito projects), sexual orientation and LGBTQI+ (with recent highlights including its partnership with TransEmpregos), digital inclusion, social mobility and age.
Since publication
, Surerus has been appointed managing partner (effective January 2022), the first woman to hold the position in the firm's 50-year history.
Veirano Advogados has a focused team led by highly experienced trade specialist Ana Teresa Caetano, who has an impressive track record in contentious and non-contentious WTO issues. This expertise extends across a range of industries, including auto parts, chemicals and petrochemicals, paper, electronics and tyre manufacturing. 2020 saw the firm handling several high-profile trade remedy cases and sunset reviews, including representing interested parties in proceedings linked to PP and PVC, phenol, float glass and tyres. Caetano is ably supported by key associates Marina Martes, Lucas Biasetton and Mariana Boralli.
The multidisciplinary team at Veirano Advogados is seen with great regulatory acting for commercial and development banks, multilateral agencies, as well as companies from the transport and energy sectors engaged in project financing and development matters. The group is noted for its experience in construction issues and its comprehensive knowledge of the oil and gas, renewable energy and transport infrastructure sectors. Leading the nationwide team out of São Paulo, Ana Carolina Barretto is active in project development, financing transactions, construction and energy law. Based in Rio de Janeiro, Marcos Ludwig is well versed in concessions, public tenders and PPPs. Also in Rio, Elisa Rezende is often engaged in infrastructure financing deals.
Veirano Advogados is best known for its advice to creditors, where it has built up an extremely good reputation for contentious and non-contentious insolvency and restructuring proceedings. The team works closely with members of the firm's corporate, banking and tax teams, ensuring that all bases are covered on debt restructurings, and distressed asset sales and acquisitions, where it also represents investors. The team is jointly led by Paulo Campana Filho, who is especially strong on the transactional and strategic advisory front, and Rio de Janeiro-based litigation partner Ricardo Gama, who has a notable track record in high-profile judicial reorganisations.
Veirano Advogados comes highly recommended by clients for its strong litigation, advisory and customs expertise. The firm fields specialised lawyers across its four offices, including Brasília and São Paulo, where highly rated co-heads Marcelo Reinecken and Filipe Richter are based. Rio de Janeiro partners such as Andre Carvalho and Ian Muniz are noted for their strong tax support to clients in the oil and gas industry. Abel Amaro and Flávio Paranhos are two of the lead contacts for customs law, as well as broader litigation and consulting matters. Other key members include Marco Monteiro, who is especially experienced in indirect tax, cross-border transactions and transfer pricing. Senior associate Fabio Barichello in Porto Alegre is also noted.
Veirano Advogados has a high quality, multidisciplinary team that combines expertise in succession and family law, tax, dispute resolution, real estate and M&A. The team regularly advises wealthy families on estate planning and the restructuring of their domestic and offshore assets and businesses. Recently, the firm has been involved in several complex cross-border divorce and probate negotiations with significant implications for family estates. The practice also leverages off strong relationships with major banks, family offices and accounting firms. Tax partner Andre Carvalho and wealth and estate planning expert Pedro Boueri Affonso de Almeida jointly lead the well-regarded team. Paula Surerus and associate Guilherme Fonseca de Oliveira are also noted.
Veirano Advogados acts for domestic and international companies in highly regulated sectors in cases involving regulatory and administrative law. 2020 and 2021 saw the team advising clients on matters involving Covid-19, public tenders and constitutional litigation, among other areas. In addition to handling contentious and non-contentious matters, the Brasília-based lawyers also collaborate closely with colleagues in the other offices, with Porto Alegre-based practice head Mauro Hiane de Moura a key contact. Marcelo Reinecken has broad experience in tax and public law. Associate Giulia Sabino is also noted.
The labour and immigration team at Veirano Advogados has extensive experience in non-contentious employment matters, as well as judicial and administrative litigation. Clients from a multitude of industries regularly turn to the team for advice on compensation plans, dismissals, collective claims and negotiations with trade unions. Luiz Antonio dos Santos Jr and Luiz Afrânio Araujo jointly lead the department, which is also equipped to advise on the labour aspects of corporate restructurings and M&A transactions.
Veirano Advogados
' compliance department remained busy in 2020 and 2021, continuing to receive instructions from longstanding clients as well as attracting new business. The team is regularly involved in corporate investigations related to alleged money laundering, bribery and improper conduct. Other matters keeping the team busy include advising on compliance policies and programmes, and representing clients in administrative proceedings. The department is led by highly experienced partner 
Rafael Gimenes
in the São Paulo office. Clients of the firm benefit from its coverage of both preventative compliance matters and white-collar criminal law, the latter area being handled by well-regarded criminal lawyer
Marta Saad
. Associate
Rodrigo Alves dos Santos
also receives praise.
Since publication
, Mariana Villela left the firm, in November 2021.
Veirano Advogados brings together experience in litigation, mediation and arbitration, and is equipped to handle administrative proceedings and insurance claims. Recently, the department saw an increase in mandates pertaining to class actions, construction disputes and contentious issues arising from distribution agreements. Other areas of activity included assisting clients involved in lawsuits against public entities and matters coming out of the Covid-19 crisis. Practice head Felipe Bastos acts for Brazilian and foreign clients in commercial and corporate litigation. Rosangela Delgado has extensive experience in product liability, contractual and regulatory issues. Priscila Sansone is also noted for contractual and tort law.
Standing out for its in-depth knowledge of ESG issues,
Veirano Advogados
is seen with great regularity advising clients from the chemicals, infrastructure, mining, pharmaceutical, automotive, financial services, energy and construction sectors in relation to the environmental licensing of projects and environmental liabilities arising from corporate transactions. Mandates involving solid waste and wastewater management are strong points for the department, which is also well versed in contamination issues, protected areas, and noise and air pollution.
Luis Felipe Andrade
leads the practice; his main areas of activity include environmental, health and disaster-related crisis management. In significant developments, former co-practice head Ana Luci Grizzi left the firm in June 2021, and 
Maria Christina Motta Gueorguiev
joined the firm – from
Pinheiro Neto Advogados
– in August 2021.
Veirano Advogados' insurance practice has a particular focus on representing policyholders on the full range of insurance issues. This includes providing support in policy negotiations, revisions and renewals, through to major disputes. Many clients come from higher risk industries, such as oil and gas, infrastructure, manufacturing and financial services. The practice is led by highly rated disputes head Felipe Bastos, who has a good track record in major insurance litigation and loss adjustment processes, as well as regulatory matters.
Working closely with other departments within the firm, Veirano Advogados offers legal support in the advertising and marketing, music, gaming, television and film sectors. The practice has in-depth knowledge of regulatory issues, and is also skilled in image rights, copyright law, licensing and production agreements. The highly regarded Valdir Rocha stands out in the field of advertising law; he often advises on campaign clearance matters. Fábio Pereira specialises in licensing mandates and has extensive experience in the music, TV and digital media segments.
Veirano Advogados fields a team of specialised lawyers whose expertise cuts across software agreements, IT outsourcing and cloud computing. Its varied client roster is made up of electronic payments, social networks, new technologies and e-commerce companies seeking advice on financing, transactions, IP issues, litigation and the structuring of new products and services. Fábio Pereira is the main point of contact for IT mandates, including complex technology transactions, data protection and cloud computing services. In a significant move, former partner Guilherme Potenza left the firm. Senior associate Isabel Hering is also highlighted.
Veirano Advogados is a popular choice for aircraft and aircraft engine financings; it represents several leading international lessors and banks on commercial and corporate aircraft transactions. The team also has experience advising on the financing of other related assets, including flight simulators. Practice head João Paulo Servera has built a good name in this area, and is also noted for his expertise in related litigation and insolvency proceedings. Major clients include Airbus Financial Service, Export Development Canada and Macquarie Rotorcraft Leasing.
Veirano Advogados has an experienced team, particularly for offshore maritime related advice. Its workload often involves advising domestic and international clients on charter and transportation agreements. Clients come from across a broad spectrum including major international lenders, multilateral agencies, shipowners and ship yards. The bulk of the work is non-contentious, and Rio de Janeiro-based practice head Marcelo Mattos is especially active in ship finance for vessels and the construction of oil platforms and shipyards. Rogério Campos is also noted for his expertise in this area, which covers maritime regulatory and offshore oil and gas matters.
Marta Saad brought her criminal law practice to Veirano Advogados in 2019 and since then she and the team have successfully established a comprehensive in-house white-collar crime practice. The team is well versed in criminal investigations and lawsuits across the country, and also has notable experience in cross-border cases. It has recently acted for clients in cases involving allegations of fraud, bribery and embezzlement, among other areas, with its clients involved either as defendants or victims. Saad, André Augusto Mendes Machado, Luciana Zanella Louzado and antitrust and compliance partner Mariana Villela 'are experienced, pragmatic lawyers who offer solutions to problems quickly and efficiently'. Compliance specialist Rafael Gimenes is another key contact.
Clients from a variety of sectors, including banking, private equity, construction, technology, energy, telecoms and insurance, turn to Veirano Advogados for assistance in arbitration in Brazil and abroad. Lawyers are positioned to work both as lead counsel or co-counsel in cross-border proceedings, often collaborating with leading foreign law firms. Mateus Carreteiro, whose areas of activity include arbitration cases in the technology, energy and telecoms industries, heads the practice with Ricardo Gama, who is well versed in domestic and international arbitration.
With deep regulatory knowledge of the downstream, midstream and upstream sectors, the oil and gas practice at Veirano Advogados receives regular instructions from clients engaged in bid procedures launched by Petrobras. The group is recognised for its significant experience in advising hydrocarbons companies on tax planning and tax regimes in Brazil. Other typical mandates include sector-related environmental licensing, M&A and greenfield project development. 'Standout individual' Ali El Hage Filho is a seasoned practitioner in M&A and financing deals involving the oil and gas industry. He jointly leads the practice with tax specialist Andre Carvalho and Rogério Campos, who focuses on corporate and contractual matters.
Veirano Advogados has extensive experience in IP law, from domain names, trade mark and industrial design prosecution to enforcement and infringement litigation. Valdir de Oliveira Rocha Filho and Fábio Pereira are key contacts.
Veirano Advogados has notable strength in transactional matters with significant administrative law or regulatory components, advising domestic and foreign clients from highly regulated industries such as energy, infrastructure and natural resources. Mauro Hiane de Moura leads the public law department out of Porto Alegre. Mandates involving government concessions, PPPs and privatisation of state-owned companies populate the practice's workload, which also features administrative and judicial litigation. Marcos Ludwig is a key contact in Rio de Janeiro for energy and infrastructure-related projects, while Daniel Engel in São Paulo excels in public contracts and regulatory issues.
Veirano Advogados >
Firm Profile
Veirano. A results-oriented law practice.
The firm: Founded in 1972, Veirano Advogados is one of the leading and most renowned Brazilian business law firms, focused on developing tailored solutions for multinational companies operating in strategic sectors of the economy.
With a team of 600 professionals working in an integrated fashion, the firm handles both routine and complex multidisciplinary cases that require the coordinated talents of professionals with diverse areas of expertise.
Veirano Advogados' services range from providing assistance in M&A transactions, privatizations and company formations to representing clients in disputes, from offering advice on tax issues and infrastructure projects to guiding oil and gas companies through the challenges inherent in a highly regulated industry, to name a few examples of the wide range of work. The main goal is to identify needs and develop tailored solutions, enabling safe and informed decision making – one client at a time.
Clients: The firm's clientele encompasses leading multinational companies across different industry sectors including:
Agribusiness
Automotive
Banks and financial services
Biofuels
Chemical and petrochemical
Construction and engineering
Consumer goods
Education
Healthcare
Hospitality and tourism
Infrastructure
IT and telecommunications
Machines and equipment
Metals and mining
Oil and gas
Pharmaceutical and cosmetics
Power
Services
Transport and logistics
Alliances and networks: The firm maintains a wide network of key relationships across the globe and is a member of international alliances Global Advertising Lawyers Alliance (GALA), IsFin – Emerging Market Advisors, Ius Laboris and World Services Group (WSG). As a result, Veirano Advogados provides seamless services wherever they are required.
International work: To build strong client-service teams of specialists, the firm recruits Brazilian attorneys with multicultural backgrounds who have received additional education and practical skills from prominent law firms and law schools in the US, Europe and Asia. Furthermore, all professionals are fluent in English and Portuguese, with many also fluent in other languages, such as Chinese, French, German, Italian and Spanish.
Founding partner: Ronaldo C. Veirano
Managing partner: Ricardo Veirano
Number of partners: 75
Number of associates, lawyers and consultants: 179
Main Contacts
| Department | Name | Email | Telephone |
| --- | --- | --- | --- |
| Rio de Janeiro Office | | contact@veirano.com.br | +55 21 3824 4747 |
| São Paulo Office | | | +55 11 2313 5700 |
| Porto Alegre Office | | | +55 51 2121 7500 |
| Brasilia Office | | | +55 61 2106 6600 |
Staff Figures
Partners : 75 Associates, lawyers and consultants : 179 Other fee-earners : 190 Total staff : 600+
Languages
English French German Italian Portuguese Spanish Chinese (Mandarin)
Memberships
Global Advertising Lawyers Alliance (GALA) Ius Laboris World Services Group (WSG) Islamic Finance (IsFin)