Firm Profile > Maples Group > Dublin, Ireland
Maples Group
Offices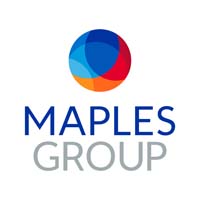 Maples Group
75 ST STEPHEN'S GREEN
DUBLIN 2
Ireland
Maples Group > The Legal 500
Rankings
Maples Group
 acts for leading Irish and international banks and non-bank lenders, and regularly handles cross-border financing transactions. Other areas of expertise include large domestic real estate finance matters, covering assets in the hotel, retail, social housing, healthcare and private rented sectors; the refinancing of loan facilities; and major Irish loan sales. Thanks to the firm's strong investment funds practice, the team also has a specialism in fund financing. The highly recommended
Elizabeth Bradley
 leads the '
excellent
' team, which also includes the '
really insightful
'
Sarah Francis
; 
Alma O'Sullivan
, who specialises in loan sales and real estate financings involving fund structures; and senior associate
Vanessa Lawlor
, who has extensive experience in domestic and cross-border finance transactions. John Breslin retired.
Practice head(s):
Nicholas Butcher (Head of Finance Department)
Testimonials
'The Maples banking team is well resourced and hardworking, always with an eye to deadlines. They work well with the opposing solicitors and are focused on the ultimate successful goal.'
'Sarah Francis has a really insightful knowledge of our business and is able to convey our requirements and negotiate transactions. Sarah is accessible, responsive and hardworking, and a pleasure to work with.'
'Excellent team headed by Elizabeth Bradley and supported by Vanessa Lawlor (associate). They led a banking transaction for us in a professional and practical manner.'
'Excellent support provided in a straightforward manner. I would highly recommend Elizabeth Bradley.'
Key clients
Allied Irish Banks
Fortress Investment
Goldman Sachs International
Madison International Realty
Marathon Asset Management
Natixis
Nuritas
Real Estate Loan Management
The Governor and Company of the Bank of Ireland
Timbercreek Ireland Private Debt
Tristan Capital Partners
Ulster Bank Ireland
Urban Volt
Maples Group's 'responsive and commercial' team is noted for its strength in the technology and healthcare sectors, where it has advised on some of the most significant domestic M&A transactions. The team also specialises in private equity matters, assisting with acquisitions, investments and recapitalisations, and has advised on major Irish trade deals. With new offices in Shanghai, Luxembourg and Jersey added to its global network, the firm is also well placed to handle multi-jurisdictional transactions. Global head of corporate Edward Miller advises on public and private M&A and corporate restructurings; Colm Rafferty has particular expertise in acting for technology companies and venture capital and private equity investors; the 'excellent' Patrick Quinlan specialises in corporate finance law; and the 'accessible, responsive and hardworking' Deirdre MacCarthy is particularly active in the life sciences sector.
Practice head(s):
Edward Miller; Colm Rafferty; Patrick Quinlan; Deirdre MacCarthy
Testimonials
'The team is responsive and commercial and works extremely hard to ensure that the best results are achieved for their clients. They are also pleasant to deal with and capable of building relationships both with clients and counterparts.'
'Patrick Quinlan and Deirdre MacCarthy are very accessible, responsive and hardworking, with a really good knowledge of how to construct and negotiate transactions. Both are very trusted advisers.'
'Attention to detail, commercial approach, and quick delivery'
'The team is a proper corporate team, and not an outpost of an offshore firm. They have handled anything we have asked them to assist with and they do it with great capability. They understand client needs, speak plainly and draft effectively.'
'Patrick Quinlan is my go-to Irish lawyer for M&A and corporate advice. He is very responsive, works seamlessly with clients and other advisers, and provides practical advice. He has won the trust and confidence of referred clients and that is proof positive of his approach.'
'Maples is a responsive, commercially minded law firm. These qualities are invaluable when we need timely, sensible advice we can trust.'
'Patrick Quinlan is an excellent lawyer. He understands our business, delivers in times of urgency and is proactive about his management of our transactions. We trust his advice and the quality he and his team produce is always of the highest standard.'
'Strong focus on the domestic market'
'Very approachable, flexible and pragmatic'
'Expert. Approachable. International experience. Depth of knowledge catered for across the team'
'Personable. Vested in client relationships that stand over time.'
Key clients
Access Control Real Estate
Advanced Manufacturing Control Systems
Air Transat
Airsynergy
Altify (previously called The Target Account Selling Group)
Altocloud
Anuland
Apollo
Argos Soditic
Arista Networks
Asavie
Assa Abloy
Avolon
Beats Medical
BidX1
Bio-Medical Research (t/a Slendertone)
Bizimply
Boxever
Buymie Technologies
Cainthus
Cantor Fitzgerald
Carav Holdings
Cardinal Carlyle
Carroll's Meats
Cashel Fund plc
Cimpress
CityJet
Cityswifter
Clavis Insight
Clean Communications Limited
Core Computer Consultants Limited
CoreHR
Credit Bank of Moscow
Credit Suisse
CurrencyFair
Decawave
Digital Marketing Institute
DoTERRA
Draper Esprit
Equity Zen
Euroforest
Fieldaware Group Limited
Firmwave
First Analysis
FLYEfit
Gael Form Limited
GC Aesthetics
Greenfield Global
Greyhound Waste + Recycling
GW Plastics
Gym Plus Coffee
Harkness Screens
Home Store + More
Houghton Mifflin Harcourt
iHeed Health Training Limited
Innovative Interfaces
Irish Relocation Services
J&E Davy
Jobbio
JustEat.com
Kaspersky
Linked P2P
Lioncourt Capital
Marathon Asset Management
MBK Partners
Meetingsbooker
MML Growth Capital Partners
Moneygram
Myntum Limited
National Treasury Management Agency/Ireland Strategic Fund
Nektr Technologies
Neogen
Nimbus Investments
Northwell Health, Inc.
Novaerus
Nuritas
Ogalas
Paradice Investment Management LLC
Pharmapod
PMD Solutions
PQ Bypass
Procorre
Prodigy Learning
ProTek Medical Limited
Quest Software
Quinn Industrial Holdings
RediResi
Revelate Capital
Rockall Technologies
Rubicoin
Safefood 360
Scandinavian Tobacco Group A/S
Scopely, Inc.
Senvest
Shaw Academy
Shenzhen Wongtee International Enterprise Corporation
Sky Aviation Leasing
Smith and Williamson
Sony
Space Property Investment Holdings Limited
Starboard Value
Strategic Capital Investment fund plc
Susquehanna Growth Equity
Synova Capital
Taoglas
Technopath
The Websummit
Thinksmarter
Upland Software
Urban Volt
Vela Games
Version 1
Waterfall Asset Management
Webio
Welltel
Wia Technologies
Wychwood Capital Partners
Your Smile Direct
Maples Group
 is known for its expertise in contentious construction matters, as well as for advising on significant development projects, often involving complex financial structures. The team has expanded its main contractor client base to include major developers, asset managers, and private equity and traditional lenders, drawing on the firm's strong investment funds  practice. Areas of strength include the construction of logistics and data centres, nursing homes and private rented sector developments. Practice head
Mary Dunne
has particular expertise in development and project finance, while
Enda O'Keeffe
specialises in large building, procurement and public works project disputes, and
Kevin Harnett
 focuses on contentious matters.
Testimonials
'The team adopts a progressive approach and has an understanding of the intersection of cultural and legal issues. The level of transparency and client service is second to none. They are efficient, with a positive sense of urgency, delivering everything in a timely manner. They are incredibly proactive and great at minimising risk.'
'The construction disputes team is highly recommended, Their way of advising their clients is excellent and the communication between lawyers and non-lawyers is very easy.'
'A great combination of construction and legal professionals providing relevant contractual advice.'
'They have the ability to take a legal challenge and simplify it, making each stage of the legal process comprehensible, with huge ambitions for us to succeed. Their expertise and recommendations go beyond the legal requirements, factoring in the social challenges as well as advising on the law and looking at the impact on the bigger picture.'
'Our professional relationship with Enda O'Keefe is exceptional. He represents us as if he is part of our company. He is very flexible in meeting our deadlines, even when we ask for something very urgent. His knowledge in construction matters is very impressive, making communication very easy.'
Key clients
Abestos Capital Partners
Allied Irish Banks
AMP Capital Investors UK Limited
Apollo Management International LLP
Ardmac Limited
Ashurst LLP
BAM Contracting Limited
Bank of Ireland
Caffe Nero Ireland Limited
Cairn Homes Plc
Cardinal Capital Group Limited
CareChoice Group Limited
Chandos Investments Plc
Clúid Housing Association
Collen Construction Limited
Construction Industry Federation
Deutsche Bank
Deutsche Borse AG
Deutsche
Hypothekenbank
Duggan Brothers (Contractors) Limited
Durkan New Homes Unlimited Company
Eagle Horizons Limited
Earlsfort Centre Hotel Proprietors Limited
EGIS Lagan Services Limited
Ennis Property Finance DAC
Ferrovial Agroman (Ireland) Limited
G. & T. Crampton
Gas Networks Ireland
Goldman Sachs
Grant Thornton Limited
Green Reit PLC
Grid Network Services Ireland
GW Plastics Limited
Hines
Irish Asphalt Limited
Irish Water
JJ Rhatigan
John Paul Construction Limited
John Sisk (Holdings) Limited
JSL Group (Stewart Construction)
K&J Townmore Construction Limited
Kane Group BuildingServices Limited
Kerrigan Sheanon
Newman
Kohlberg Kravis Roberts &, Co.
Lagan Clare Joint Venture
Lagan Holdings
Laing O'Rourke Ireland Limited
Lugus Capital Advisors
Macquarie
Marathon Asset
Management
Marchford Limited
Marlet
McKeon Group
Michael Slattery & Associates
Midland Construction & Engineering Limited
MMD Construction Limited
Multi Ireland
Murphy International Limited
Mythen Construction
New Century Engineering Limited
Newmarket RVAM No 2 Limited
Oaktree Capital
Management Limited
Obrascon Huarte Lain SA
Passage Healthcare
PJ Hegarty & Sons
Precision Construction Limited
Regan Civil Engineering Limited
Sisk Steconfer JV
Somague Engenharia SA
St Stephen's Green Funds ICAV
Tifco Limited
Townlink Construction Limited
Transdev Ireland
Transport Infrastructure Ireland
Tristan Capital Partners LLP
Ulster Bank
Vision Contracting Limited
Walls Construction Limited
Wills Bros Civil Engineering Limited
Zhol Sapa LLP
Maples Group's 'responsive, knowledgeable' team covers the full range of investment funds work, from the establishment, structuring and distribution of Irish investment funds to regulatory advice on MiFID and other key legislation, as well as a strong Brexit offering. The practice is particularly active in advising on the formation of Icavs and on authorisations for UCITS and AIF management companies. Team head Peter Stapleton counts leading international investors, promoters, fund managers and investment banks among his clients. Other key contacts include Stephen Carty, who has expertise in UCITS alternative investment funds and ETFs; Eimear O'Dwyer, who has experience in managed account platform structures and credit funds; Ian Conlon, who specialises in the Icav space; and the 'technically skilled' John Gallagher. The team's partnership ranks were bolstered by the promotions of Philip Keegan and Aaron Mulcahy in January 2019.
Testimonials
'The team is proactive, responsive and provides advice in the context of the wider environment and regime. It does not shy away from disagreeing, which is refreshing and ultimately helpful.'
'John Gallagher and associate Jennifer Murphy are personable, straightforward and no-nonsense, with the addition of humour in times of need.'
'John Gallagher's wider experience is invaluable and at times remarkable.'
'A responsive, knowledgeable team with a broad clientele.'
'John Gallagher is responsive, technically skilled and takes a commercial approach.'
Key clients
7IM
Bain Capital
Marshall Wace
Blackstone Alternative Asset Management
Marine Capital Ltd
CVC Capital Partners
The Blackstone Group
Kohlberg Kravis Roberts & Co (KKR)
Life Funds EMEA AB
Deutsche Bank
Insight Investment
Lansdowne Partners
Tudor Capital
Nippon Value Investors
Sanderson International Value Fund
Nomura Investment Solutions plc
Innocap Investment Management Inc
UBS Asset Management (UK) Limited
City Financial Investment Company Limited
Principal Global Investors
Agilis Investment Management LLP
Willowbridge Associates Inc
Avestus Capital Partners
TPG Global
Citigroup
Credit Suisse
Morgan Stanley
Goldman Sachs
Brookfield Asset Management
Marine Capital Ltd
Life Funds EMEA
Tudor Capital
Agilis Investment Management LLP
Willowbridge Associates Inc
Brookfield Asset Management
Guggenheim Partners
IPM
Cardinal Capital Group
Domain Capital ICAV
Selwood Asset Management LLP
Portolan Capital Management
Invest AD
Sanlam Investment Management Holdings
With offices in London, Hong Kong and the Cayman Islands, among other locations, Maples Group has extensive experience advising on international aviation finance transactions. The team is particularly strong in large ABS transactions and has also been active recently in advising on the establishment of funds for the holding and leasing of aircraft portfolios. The team also handles portfolio acquisitions and disposals, leasing transactions and aviation sector M&A for a wide range of financial institutions, investors, lessors and airlines. London-based Donna Ager leads the team, while recently promoted partner Mary O'Neill has advised on several large portfolio deals. Aaron McGarry left the firm to establish his own practice.
Key clients
Accipiter
Aeroflot
AirAsia
Avolon
BOC Aviation
DAE
Falko
Fortress
Guggenheim Investments
Goshawk
ICBC
Infinity Transportation
Investec Bank
HSH Nordbank
Marathon Asset Management
Natixis
Novus Aviation Capital
Société Générale
Sky Voyager
Volga-Dnepr
Voyager Aviation
Wilmington Trust Co
Maples Group's DCM team is noted for its strength in the European CLO space, as well as in warehouse lending and securitisations. The team also advises on NPL RMBS transactions, repackaging programmes, and - with support from the firm's strong investment funds practice - the creation of specialist Irish SPV issuer platforms. Practice co-head Stephen McLoughlin counts domestic and international company issuers, banks and asset managers among his clients, while Callaghan Kennedy has particular expertise in structured products, repackagings and fund-linked structures. On the ECM side, the team regularly advises on matters with an international element, drawing on the firm's global network of offices, and has experience of IPOs, fundraisings, takeovers and bids for Irish public companies. The 'extremely responsive and solution-oriented' Patrick Quinlan  jointly heads the practice with McLoughlin.
Practice head(s):
Patrick Quinlan; Stephen McLoughlin
Testimonials
'The team provided all of the expertise that we needed across a number of different areas and were able to draw on expertise from across the group where necessary.'
'The individuals are not only learned lawyers but are also commercial and can understand what people are trying to achieve, which leads to getting agreement across various parties quicker and with less fuss.'
'Patrick Quinlan delivers what is required in a timely, professional and commercial manner. I would happily recommend him again.'
'The team has very strong market know-how and works incredibly efficiently.'
'Patrick Quinlan is extremely responsive and solution oriented. He needs little information to understand the needs of his clients and to provide a client-oriented solution.'
Key clients
Draper Esprit Plc
Fleetmatics Group
J&E Davy
Barclays Capital
CVC Credit Partners European CLO Management
Insight Investment Management (Global)
Goldman Sachs International
Funding Circle
Intermediate Capital Group
Bank of America Merrill Lynch
Morgan Stanley
HPS Investment Partners
Brigade Capital UK
TwentyFour Asset Management
Liberty Global
Cabot
BlueBay Asset Management
Spire Partners
North Wall Capital
Maples Group's 'strong practice' has acted in several high-profile recent cases in the Commercial Court. Areas of expertise include regulatory investigations and enforcement, contentious construction matters, and litigation in the financial services, funds and insurance sectors in particular. Thanks to its network of offices across the world, the team is well placed to handle cross-jurisdictional disputes. The practice is led by Robin McDonnell, who specialises in insolvency and corporate recovery and restructuring-related litigation. Other key contacts include Brian Clarke, who is also noted for his strength in arbitration; the 'strong, astute' Alan O'Sullivan, whose areas of expertise include banking litigation and lender enforcement; Kevin Harnett, who has experience in financial services, technology and property litigation; and Enda O'Keefe, who specialises in negligence claims.
Testimonials
'Very pragmatic legal advice, top-notch case management, a fee-conscious approach.'
'Brian Clarke was a great steward during a complex process. His case management skills and legal knowledge guided us through a multi-layered cross-jurisdictional dispute with ease. I would not hesitate recommending Brian and his team.'
'Alan O'Sullivan is a strong, astute lawyer who you would always want on your side.'
'Alan O'Sullivan is extremely commercial, practical and competent and has the know-how and experience to navigate difficult issues and territory.'
Key clients
Quinn Insurance Limited (In Administration)
A former director of the Belfry Investment Funds
Lagan Holdings Limited
Deirdre Foley & D2 Private Limited
Calibrate Real Estate Limited
The joint liquidators (Paul McCann and Michael McAteer of Grant Thornton) of the Treasury Holdings Group
Carlow County Council
Allied Irish Banks, p.l.c.
Feniton Property Finance DAC
Goldman Sachs & CarVal Investors LLC
Marathon/Bryant Park Group Funds
Special Liquidators of Irish Bank Resolution Corporation Limited (In Special Liquidation)
The Governor and Company of the Bank of Ireland
Close Brothers
Commercial Finance Ireland
Deloitte
Pepper Asset Servicing
Lone Star
PricewaterhouseCoopers
Maples Group advises on a number of complex restructuring and insolvency matters. In addition to handling matters related to loan book portfolios for private equity companies, the team assisted with cross-border liquidations and restructurings including the liquidation of Treasury Holdings, where it worked with other teams within Maples. The group, which has 'particular expertise in financial services', is headed by Robin McDonnell, who is 'practical, technical and efficient', and also includes Karole Cuddihy, who is a 'superb lawyer'.
Testimonials
'A very strong restructuring and litigation team with particular expertise in financial services. Very highly regarded.'
'A unique feature of Maples is their responsiveness. They turn work around very quickly. They are always available for calls and meetings at short notice.'
'The team is incredibly well experienced in the area in question and has the ideal blend of in-depth legal understanding and practical and commercial acumen meaning advice is actionable. The team was always available and incredibly supportive.'
'Karole Cuddihy is a superb lawyer. He carefully considers the law, he is an excellent drafter and he has a good strategic sense. Robin McDonnell is very professional. He knows insolvency law inside out and gives wise advice.'
'Robin McDonnell is an excellent professional.'
'Robin McDonnell is a top-notch insolvency solicitor with extensive experience across all appointment types. Practical, technical and efficient – recognised as an expert in his field.'
Key clients
Grant Thornton
KPMG
Marathon Asset Management
EY
Kirby Healy
Hudson Advisors Ireland
Duff & Phelps
Pepper Asset Servicing
Allied Irish Banks
Hilco Capital
BDO
PwC
Close Brothers
CarVal
Maples Group assists with acquisitions and disposals for investors including Marathon Asset Management. Practice head Diarmuid Mawe is a key name for private equity clients. The team also advises on landlord and tenant matters, an area in which Craig Kenny has special expertise. The group takes a cross-practice approach to real estate financing, working closely with the tax and finance teams.
Key clients
Marlet Property Group
Marathon Asset Management LLP
Savills Investment Management
AIB
Signature Capital
Irish Life Assurance plc
Green REIT plc
Multi Ireland
Hines Ireland
Doric Investment GmbH
Grafton Group plc
Caffe Nero
Pepper
Deutsche Borse
Catella
Green Property
Tax Tier 2
Maples Group specialises in tax matters relating to internationally focused investment fund, investment platform and financing transactions, providing cross-border advice with the assistance of the firm's international offices. The team also advises on tax issues surrounding the formation and operation of Irish-based regulated funds, the acquisition of Irish real estate portfolios, and high-profile domestic M&As and restructurings. On the contentious side, the team handles audits and compliance interventions. Practice head Andrew Quinn counts domestic and international companies, investment funds and banks among his clients, while William Fogarty - 'one of the best tax advisers in Europe' - has particular expertise in Irish property and financing structures and new partner Lynn Cramer specialises in advising investment funds on indirect tax issues.
Testimonials
'The ability to provide a fully integrated service from legal advice, tax advice and the funds business places Maples in a unique position in the Irish market.'
'Will Fogarty is our primary contact for all matters relating to tax. He proved, again and again, his ability to explain difficult tax structuring issues and provide the appropriate structures for our investments.'
'Will Fogarty is one of the best tax advisers I have come across in Europe. He is strong technically but very practical and commercial in his advice.'
Maples Group's strong life sciences client base ranges from global companies setting up operations in Ireland to innovative businesses such as biotech and med tech companies, early-stage drug developers and university spin-offs. The team has experience advising on M&A and private equity transactions, commercial agreements, the procurement and licensing of patented technology, and regulatory issues. Deirdre MacCarthy leads the 'personable and fully informed' team.
Testimonials
'Very personable and fully informed.'
Key clients
Anuland
Beats Medical
Bio-Medical Research Limited (Slendertone)
Cainthus
Digital Mind Solutions
GC Aesthetics
Global Medical Treatment Limited (Whatclinic)
Greenfield Global
GW Plastics
Inova Health System Foundation
Nektr Technologies
Neogen
Northwell Health, Inc
Novaerus
Nuritas
Pharmapod
PMD Solutions
PQ Bypass
Sebela Life Sciences
Technopath
Your Smile Direct
Maples Group's projects and construction team is particularly active in the financing of projects, including nursing homes, schools, and social housing. The team, which is led by Mary Dunne, also assists with the funding of PPP projects. In recent work it acted for motorway infrastructure company Zhol Sapa on its establishment as a legal entity in Ireland and advised it on a tendering process.
Testimonials
'We work with Lynn Cramer, Mary Dunne, and Will Darmody. They have the ability to take a legal challenge and simplify it all, making each stage of the legal process comprehensible with huge ambitions for us to succeed. They have expertise and recommendations that went beyond the legal requirement, factoring in the social challenge in hand as well as advising on the law, looking at the impact on the bigger picture.'
'The professional relationship with Enda O'Keefe is exceptional.  He is very flexible to meet our deadlines even when we need something done urgently. Their knowledge in construction matters is very impressive. We send him different pieces of information and the outcome of the first draft received normally exceeds our expectations due to the complexity of the technical and construction information involved.'
Key clients
AMP Capital Investors
Eagle Horizons
Ervia
Gas Networks Ireland
Hines
Irish Water
JB Barry and Partners
Macquarie/Ashurst
Marlet
NFE/Fortress
Passage Healthcare
Tifco
Maples Group's 'very strong' employment team works alongside its corporate and tax practices to handle employment matters for large corporations. The firm is particularly active in the financial sector, where it advised HarbourVest on the employment aspects of the establishment of its Irish subsidiary. The team is also sought out by tech companies and advised Scopely on the employment implications of its acquisition of Digit Games. The practice is led by the 'very highly regarded' Karen Killalea, who joined the firm from A&L Goodbody in March 2019, and also includes senior associate James Scanlon.
Testimonials
'The team is very strong with great practical leadership from Karen Killalea.'
'Karen Killalea who heads up the employment practice is a very talented lawyer. A number of her clients followed her to Maples from her previous firm. She's very highly regarded in the market and will no doubt build out a good team in time.'
'Karen Killalea is calm, pragmatic and very client focused.'
Key clients
Rascor Ireland
HarbourVest Partners
Avolon Aerospace Leasing
Gavin de Becker & Associates
GSJ Maintenance
Fidante Partners Asset Management
Scopley
Cola
Roadbridge
Maples Group >
Firm Profile
The Maples Group, through its a leading international law firm Maples and Calder, advises global financial, institutional, business and private clients on the laws of the British Virgin Islands, the Cayman Islands, Ireland, Jersey and Luxembourg. With offices in key jurisdictions around the world, the Maples Group has specific strengths in areas of corporate commercial, finance, investment funds, litigation and trusts. Maintaining relationships with leading legal counsel, the Group leverages this local expertise to deliver an integrated service offering for global business initiatives.
Languages
Cantonese English French German Greek Hindi Italian Japanese Mandarin Polish Portuguese Punjabi Russian Spanish Swedish
Other
Other Offices : London Other Offices : Jersey Other Offices : Luxembourg Other Offices : Cayman Islands Other Offices : British Virgin Islands Other Offices : Dubai Other Offices : Hong Kong Other Offices : Shanghai Other Offices : Sinagpore Contact : Jonathan Green, Global Managing Partner