Maples Group > Dublin, Ireland > Firm Profile
Maples Group
Offices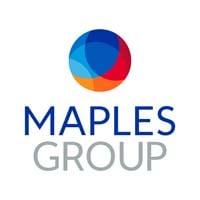 Maples Group
75 ST STEPHEN'S GREEN
DUBLIN 2
Ireland
Maples Group > The Legal 500
Rankings
Maples Group
continues to be a frequent counsel to lenders and borrowers, with a notable upswing in pandemic-related engagements from the retail and hospitality industries. Real estate investment, development and acquisition finance grew for the firm towards the end of 2020 and into 2021, along with Covid-19 Guarantee Scheme mandates. Fund financing remains a key forte for the firm in Dublin with the firm representing a series of major fund borrowers. It has also maintained solid connections to Ireland's pillar banks.
Elizabeth Bradley
is an established name in the market, frequently advising on a wide range of financing products and loan portfolio sales.
Sarah Francis
 continues to cement her standing in new money lending, restructurings and loan portfolio transactions, while
Alma O'Sullivan
 is another emerging talent.
Vanessa Lawlor
 and
Nichola O'Reilly
were promoted to of counsel in 2021 and 2022, respectively.
Maples Group
is a global titan in the investment funds arena and through its substantial Dublin presence it has become a recognised leader in the Irish market. The funds and investment management group features 17 partners and some over 50 investment funds specialists. It is at the forefront of key industry trends such as ESG and sustainable finance, and the revised Irish Investment Limited Partnership (ILP) structure. The firm is a leader in private equity and private credit funds, and advised Bain Capital Credit on the authorisation of Bain Capital Special Situations Europe II ILP by the Central Bank of Ireland, the first ILP authorised by the Central Bank under the new Investment ILP Act.
Peter Stapleton
 leads the Dublin team, which includes senior names
Stephen Carty
and
John Gallagher
, who are noted for regulatory matters, along with
Eimear O'Dwyer
 and ESG funds expert
Ian Conlon
.
Maples Group
brings an additional international dimension to the aviation finance segment in Ireland, thanks to its strong asset finance expertise in London, Singapore and other key centres. The firm has an impressive client base of airlines, lenders, lessors and investors.
Mary O'Neill
is an experienced professional in asset–backed securitisations, portfolio asset sales and purchases, and operating and finance lease structures. She frequently works alongside London partner
Donna Ager
, who brings further international and Irish law expertise to the Dublin practice.
Maples Group
is a notable player in the CLO market, recognised for its role as regular counsel to collateral manager clients. The Dublin team is also able to rely on the support and expertise within the wider firm, particularly in understanding both US and European CLO markets. In the repackaging sphere, the firm advises a number of global banks in connection with Irish products. It is also acknowledged for its expertise in combining DCM and investment fund technologies for global asset and specialist investment managers to create specialist Irish SPV issuer platforms. The ECM team is best known for cross-border transactions, including SPAC IPOs.
Stephen McLoughlin
 has become a prominent figure in the Irish structured finance market, including in CLO, RMBS and other securitisation structures.
Callaghan Kennedy
 is another key partner in CLOs and other asset-backed securitisations, while
Patrick Quinlan
is a senior practitioner in the ECM field. Structured finance expert
Nichola O'Reilly
made of counsel in 2022.
Maples Group
has an outstanding record in domestic and cross-border M&A, most notably in the healthcare and technology sectors. The firm is also a burgeoning force in private equity and venture capital investments.
Colm Rafferty
 co-heads the Dublin corporate group, with a notably strong record in technology deals, including private equity and venture capital investments. Head of the equity capital markets team, 
Patrick Quinlan
 is another leading practitioner in the team, noted for both public and private M&A, and the practice's senior ranks were strengthened in March 2022 with the promotions of
Morgan Pierse
to partner and
William Darmody
to of counsel. Former Dublin-based global head of the corporate group 
Edward Miller
 has retired from the firm.
The construction team at
Maples Group
advises the full range of parties in the construction sector on both contentious and non-contentious work. The team is active in the rapidly growing private rental and logistics infrastructure sectors, and is also involved in major mixed-use developments. In addition to handling the negotiation and drafting of construction documents, the team represents developers, contractors and suppliers in high-profile adjudication and litigation, including acting in High Court cases. Practice head
Mary Dunne
leads the team's advisory work;
Kevin Harnett
has now left the firm.
Maples Group
has evolved its practice to centre on financial services and banking disputes, commercial real estate litigation, and regulatory investigations and enforcement. In the financial services segment, the firm is noted for cross-border tax disputes.
Brian Clarke
 is a senior disputes practitioner with an impressive record in Commercial Court cases and arbitrations.
Alan O'Sullivan
 is an experienced figure in banking litigation, commercial litigation, lending enforcement and contentious insolvency.
Eugene McCormick
, who is also experienced in insolvency matters, was promoted to partner in March 2022.
Maples Group
has a broad-based practice with a fine reputation in representing receivers and liquidators in headline insolvencies and in advising private equity firms in relation to the acquisitions of distressed loans. It also frequently advises a number of major lenders and creditors in this area.
Robin McDonnell
 leads the dispute resolution and insolvency team and has extensive experience in compulsory and voluntary liquidations, examinerships, receiverships, schemes of arrangement and bankruptcies. Recently promoted partner 
Karole Cuddihy
is a restructuring and insolvency specialist.
In the real estate space,
Maples Group
is highly rated for its work acting for investment funds and asset managers. In addition to advising on acquisitions and disposals, including handling the financing of deals, the team provides assistance with landlord and tenant matters. The practice is active across a range of asset classes, including greenfield development sites, commercial units, residential apartments and office space.
Diarmuid Mawe
leads the team. Other key contacts include 
Craig Kenny
, who specialises in the commercial property sector.
Maples Group
is particularly well known for its expertise in funds and CLO-related tax matters, along with its steady flow of corporate tax engagements. It is also a growing force in tax controversy and litigation, and continues to offer a compelling cross-border and multi-jurisdictional service. Department head
Andrew Quinn
has an established record in the CLO and broader financing segment and
William Fogarty
 is active in real estate and debt structuring, while
Lynn Cramer
provides additional senior-level experience, particularly in the investment funds and private equity fields.
Maples Group
leverages its expertise in the banking and funds space to advise on the financing of projects, particularly those developed under a PPP model. The team also assists funds and developers with the planning, design and construction of care homes, residential properties and commercial developments. Practice head
Mary Dunne
has more than 25 years' experience in this area, specialising in finance and PPP work.
Maples Group
has extensive experience in advising domestic and international clients on all aspects of Irish employment law including high-stakes contentious matters, benefits, incentives and immigration. It represents clients in high-value corporate transactions, complex High Court proceedings, WRC claims, business-critical workplace investigations and financial services regulatory matters. The team is led by
Karen Killalea
, who has established a reputation for handling contractual matters, sensitive investigations, TUPE, restructuring and senior executive dismissals.
Ciara Ni Longaigh
provides additional support at the associate level.
Maples Group >
Firm Profile
The Maples Group, through its a leading international law firm Maples and Calder, advises global financial, institutional, business and private clients on the laws of the British Virgin Islands, the Cayman Islands, Ireland, Jersey and Luxembourg. With offices in key jurisdictions around the world, the Maples Group has specific strengths in areas of corporate commercial, finance, investment funds, litigation and trusts. Maintaining relationships with leading legal counsel, the Group leverages this local expertise to deliver an integrated service offering for global business initiatives.
Languages
Cantonese English French German Greek Hindi Italian Japanese Mandarin Polish Portuguese Punjabi Russian Spanish Swedish
Other
Other Offices : London Other Offices : Jersey Other Offices : Luxembourg Other Offices : Cayman Islands Other Offices : British Virgin Islands Other Offices : Dubai Other Offices : Hong Kong Other Offices : Sinagpore Contact : Jonathan Green, Global Managing Partner
Doing Business In
Banking and finance law in Ireland and the outlook for 2021
2020 was set to be another year of growth and of increased interest in developing areas such as green loans and fund finance, as lawyers and other finance professionals eagerly awaited to see how Ireland could capitalise on the fallout from Brexit.
No one could have predicted Covid-19 and the huge impact it would have on global markets and life more generally. While initially the pandemic created huge volatility and uncertainly, on the whole, financial markets and transaction volumes (in certain sectors, at least) proved incredibly robust in 2020.
Now, as vaccination rates across the world continue to rise and as lockdown restrictions are lifted, it will be interesting to see if there will be a return to 'business as usual' or whether Covid-19 has changed the market irreversibly.
The following is an overview of the banking and finance market in Ireland and the outlook for 2021.
Covid-19
Any commentary on finance law in Ireland would be not be complete without an examination of the effects of the pandemic on the day-to-day work of the legal profession. Overnight we saw an immediate switch from transaction execution to negotiation of payment deferrals and waiver of covenant breaches as businesses of all sizes and across most sectors struggled with their cash flow.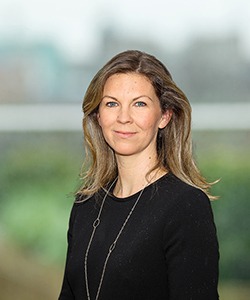 Unsurprisingly, as the pandemic deepened, businesses who could not adapt or refinance had no option but to seek corporate restructuring. Many sought the short term protection of examinership, while many more ceased operating completely. There were 575 corporate insolvencies in 2020, an increase of just 1% from 2019, and figures for Q1 2021 are down 30% on the same period last year. These figures likely do not tell the whole picture however, with rating agencies forecasting an increase in non-performing loans for 2021 and the true scale of the problem likely only to be revealed as the Government phases out their pandemic-related supports.
The pandemic created new opportunities for lawyers as the Government stepped in to stabilise the economy offering a range of financial supports to businesses. The largest state-backed loan guarantee scheme in the history of the Irish state, the Covid-19 Credit Guarantee Scheme (the Scheme), offers an 80% guarantee to facilitate up to €2bn in lending to participating small and medium sized enterprises.
Though participation in the Scheme was initially limited to just the three 'Pillar Banks' (Allied Irish Banks plc, Ulster Bank Ireland DAC and Bank of Ireland), time has seen further participation from a broad range of lenders including credit unions and 'alternate lenders'. With the Scheme extended until the end of 2021, the Government expects even more alternate lenders to sign up in the coming months. Lawyers had to quickly familiarise themselves with the intricacies of the Scheme in order to provide legal advice to both applicant lenders under the Scheme and underwriters of loans / peer-to-peer lenders.
Certain sectors of the economy were more insulated from Covid-19 than others and the Maples Group's banking and finance team were, during 2020, involved in a number of re-financings for the Irish pillar banks and international lenders, particularly in the IT and pharma sectors, where borrowers were able to take equity off the table.
Consequently, there were less 'new money' lending deals during this time and where there were, they were more in the nature of revolvers in order to provide a level of protection given the uncertain times. However by Q4 of 2020 we saw a return to lending activity in the Irish market, which has continued to gain pace into Q1 and Q2 of 2021. The Maples Group's banking and finance team have been involved in new financings in, amongst others, the real estate investment sector as well as in the development finance space and, in particular, the leveraged corporate space. The latter has experienced high volumes of activity since the beginning of 2021, likely due to pent-up investor appetite to invest capital and take advantage of new opportunities arising as a result of Covid-19.
Funds financing
Both funds and finance lawyers alike have been closely watching the progress of the long awaited reforms to the Investment Limited Partnership Act 1994 (the 1994 Act) since its introduction. The reforms were intended to align the Irish investment limited partnership (ILP) more closely with the well-established limited partnership structures in other international funds domiciles such as the Cayman Islands and Luxembourg.
Covid-19, together with a change in Government delayed the enactment of the Investment Limited Partnership (Amendment) Act, 2020 (the 2020 Act) which was eventually signed into law on 23 December 2020 with all of its provisions having commenced by 1 March 2021. The 2020 Act amended the 1994 Act in a number of important ways that are expected to make the ILP a very compelling regulated EU fund vehicle for private equity / credit, sustainable investments and other closed-ended alternative funds.
The ability to establish ILPs as umbrella funds, with segregated liability between sub-funds and to migrate partnerships into and out of Ireland on a statutory basis together with the clarification of rights and obligations of limited partners are just some of the important reforms which it is hoped will increase the attraction of ILPs in Ireland to international managers and investors.
The Maples Group advised on the first 'new ILP' to receive authorisation from the Central Bank of Ireland under the 2020 Act. This brings the total number of ILPs registered in Ireland to date to seven, the other six being registered under the 1994 Act, just serving to highlight the flawed nature of the 1994 Act and the importance of the reforms contained in the 2020 Act.
We expect the numbers of new ILPs to increase during the year and while we do not expect the implementation of the 2020 Act to change the financial landscape overnight, it is worth contrasting the introduction of the updated ILP with that of the Irish Collective Asset-management Vehicle (ICAV) in the Irish market some five years ago. Though we expect the overall number of ILPs will be less than ICAVs (because of the broader range of product categories and asset classes that an ICAV can accommodate), we anticipate that ILPs will have a proportionally bigger impact and create much more downstream work for a range of legal and other professionals across the corporate, tax and finance sectors.
This is welcome news to legal practitioners as, though funds finance work in Ireland has remained somewhat insulated from the effects of the pandemic generally, the 2020 Act sets the foundations for continued growth in this space in the future. With Ireland having positioned itself as one of the major players in the creation and management of investment funds worldwide and with the benefit of the 2020 Act, we expect to see ILPs increasingly involved in fund financing transactions.
Environmental, social, and corporate governance (ESG)
Reinforced by the impact of the Covid-19, 2020 saw the EU continue to push towards a harmonised framework for sustainable finance. The EU Regulation on the Establishment of a Framework to Facilitate Sustainable Investment (which is more commonly referred to as the Taxonomy Regulation), adopted in June 2020, sets out an EU-wide classification system and provides a common method for investors to identify environmentally sustainable economic activities and encourage private investment in those activities.
The Taxonomy Regulation forms part of the EU's Sustainable Finance Action Plan which also includes the Sustainability Disclosures Regulation and the Low Carbon Regulation. These new initiatives will require large listed companies, banks and insurance companies to publish information on how, and to what extent, their activities align with those considered environmentally sustainable in the EU taxonomy. In order for an economic activity to qualify as environmentally sustainable, it has to substantively contribute to at least one of the six environmental objectives set out in the Taxonomy Regulation.
Investors are increasingly looking to align their investment decisions with their personal priorities. Investors are now not only focused on financial returns but also on non-financial outcomes. Asset managers are embracing ESG in order to align stakeholders' interests and avoid short-term investments and results, in favour of long-term incentives aligning investment practices with social responsibilities and principles in order to meet investor demands.
The move towards sustainable finance in Ireland is particularly important in light of Project Ireland 2040 which sets out the Government's long-term strategy for developing Ireland's infrastructure over the next 20 years, including an investment package of €116bn in the years to 2027 with climate change objectives to fundamentally shape public capital investment choices across a range of sectoral areas. The National Treasury Management Agency has raised in excess €5bn through their Irish Sovereign Green Bonds since their initial issue in October 2018.
Irish pillar banks Allied Irish Banks plc and Bank of Ireland have, in recent times, issued their first 'Green Bonds' raising €1bn and €750m respectively. The proceeds of these Green Bonds are to be exclusively applied to the finance or re-finance of new and/or existing projects that will promote progress on environmentally sustainable activities. In fact our banking and finance team, supported by our property and construction teams, acted on one of these green financings recently.
Brexit
With a Brexit deal being struck with not a minute to spare, the transition period ended at 23:00 on 31 December 2020 and the United Kingdom officially left the European Union. Many were looking forward to putting the protracted break up behind them, however the financial services sector did not feature heavily in the negotiation and the last minute deal only references it in a minor way.
The UK and EU Trade and Cooperation Agreement (the TCA) which was signed on 30 December 2020 and entered into force 1 May 2021 was sparse on details when it came to financial services. The TCA had no provisions for passporting or an equivalence framework. However, both sides entered into a Joint Declaration on Financial Services Regulatory Cooperation at the same time as concluding the TCA, where they agreed to finalise the terms of a Memorandum of Understanding (the MOU) by the end of March which would lay the foundations for continued negotiation and cooperation between the UK and the EU. The text of the MOU was agreed on 26 March 2021 and though not available for public scrutiny or yet signed by the parties, it is a welcome step in the right direction signalling a strong intention for collaboration in 2021.
On the ground we have seen an influx of financial services firms to Dublin with Barclays, Bank of America and BNY Mellon all having announced investments in Ireland which are connected to Brexit. As many as ten UK and international law firms have followed, opening offices in the Irish capital or stating their intention to do so. This is in clear contrast to the years immediately following the Brexit referendum where the Law Society of Ireland saw a huge increase in the number of Brexit refugee solicitors enrolling but not practicing in Ireland.
It is estimated that the total number of job relocations across the financial services sector from the UK since the referendum is almost 7,600, with Dublin being the most popular destination in Europe. No doubt there are more jobs to come and the presence of international banks, assets managers and insurers in Ireland is set to drive competition and propel Ireland to new levels of economic activity.
Outlook for 2021 and beyond
Though we don't have a crystal ball, we have seen a very strong start to the year and forecast continued growth throughout 2021. The economic impact of Covid-19 will not be truly understood until later this year when lockdown restrictions are lifted in Ireland and the very last person is vaccinated. How long any hangover might last is unclear, but what we can say is that, Ireland is poised to take advantage of every opportunity that presents itself and it's highly skilled and hardworking labour force, including its finance lawyers, are more than up to the challenge.