Firm Profile > Hunton Andrews Kurth LLP > Houston, United States
Hunton Andrews Kurth LLP
Offices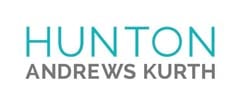 Hunton Andrews Kurth LLP
600 TRAVIS, SUITE 4200
HOUSTON, TX 77002
United States
Profiles
Hunton Andrews Kurth LLP > The Legal 500
Rankings
Alongside a range of more typical work in the CMBS/RMBS space,
Hunton Andrews Kurth LLP
 has strong relationships with the government-sponsored entities. 
Amy Williams
 in Richmond advises Ginnie Mae on its REMIC issuances, while 
Brent Lewis
 and
Janet McCrae
 regularly sit across the table from Freddie Mac, representing the initial purchasers of many of its Structured Agency Credit Risk notes. The practice group is jointly led by 
Tom Hiner
 in New York and Richmond-based 
Mike Nedzbala
, who recently advised Capital One on its exit from the residential mortgage business. Other names to note include 
Steven Becker
, who has recently advised on the securitization of home equity lines of credit, and 
Eric Burner
, who has been active in non-QM deals. 
Serena Mentor
 joined as counsel in May 2019 from an in-house role at Wells Fargo.
Bringing together expertise in environmental disciplines including air, water, chemicals, natural resources and climate change law,
Hunton Andrews Kurth LLP
 handles cutting-edge work covering multi-jurisdictional regulatory matters, compliance and enforcement proceedings. Led from the firm's DC office, the team is routinely involved in high-profile regulatory cases that help shape law under federal environmental statutes.
Deidre Duncan
 has core strength in high-profile CWA matters, while
Makram Jaber
 focuses on matters involving the Clean Air Act, New Source Review program and Hazardous Air Pollutants. Environmental compliance is a key area of activity for
Eric Murdock
, who also has in-depth knowledge of the Bald and Golden Eagle Protection Act and the Migratory Bird Treaty Act. 
Chuck Knauss
 specializes in environmental and energy legislation, regulation and policy issues, while
Andrew Turner
is proficient in matters involving the Endangered Species Act. Climate change specialist 
Shannon Broome
is a contact in San Francisco.
Tom Boer
 left for
Hogan Lovells US LLP
 in July 2020.
Hunton Andrews Kurth LLP's New York-based privacy and cybersecurity team is recognized by clients for its 'unparalleled expertise' and 'refreshing pragmatism to help navigate the labyrinth of the legal and regulatory landscape'. The group has experience across the full range of matters, including breaches, compliance projects and transactions, and boasts particular expertise in the financial services, private equity, technology, and retail sectors. In the past year, the team has been particularly busy advising clients on compliance with the CCPA, as well as on biometric data regulations. It is also assisting clients with data-monetization products and is increasingly acting for private equity clients in corporate transactions. Lisa Sotto, who according to one client is 'the gold standard for privacy and cybersecurity matters', leads the practice group, which also includes 'a world-class team of smart, hard-working, responsive associates'. Aaron Simpson takes the lead on privacy and cybersecurity work for private equity firms, while Phyllis Marcus has particular experience in advising consumer electronics, interactive gaming companies, and internet-connected device manufacturers on compliance with the US Children's Online Privacy Protection Act (COPPA). For advice on cybersecurity preparedness, Paul Tiao, who also has experience advising clients on the Supporting Anti-Terrorism by Fostering Effective Technologies (SAFETY) Act, is a name to note. 'Shining star' Brittany Bacon is highlighted for her breadth of experience in assisting clients with both cybersecurity incidents and developing global privacy compliance programs.
Led from Washington DC by Jeffrey Schroeder, Eric Pogue and David Lowman, Hunton Andrews Kurth LLP has a strong track record for developers, sponsors, end-users and investors engaged in the financing, development and acquisition of renewable energy and clean power projects and portfolios. Although the practice is fairly broad-based, it has developed a particularly strong reputation on behalf of commercial banks, including Goldman Sachs, JP Morgan and Morgan Stanley, on tax equity financings, both from a single project and portfolio perspective.
Hunton Andrews Kurth LLP
 stands out for its strong presence in the energy sector, where it handles multi-party environmental litigation in federal and state courts across the country, including in the Supreme Court. The practice group is jointly headed by three partners in Washington DC: 
Eric Murdock
, who is especially active in enforcement action defense;
Deidre Duncan
, a key advisor to oil and gas clients on litigation involving environmental statues including NEPA and NHPA; and 
Makram Jaber
, who focuses on matters relating to the Clean Air Act. Also in DC,
William Brownell
 represents clients in the electric utility and energy sectors, 
Chuck Knauss
 is a contact for work in the automotive and transportation industries, and 
Andrew Turner
is the name to note for Endangered Species Act litigation. In San Francisco,
Shannon Broome
is noted for her extensive expertise in climate change matters.
Tom Boer
 joined
Hogan Lovells US LLP
 in July 2020.
Hunton Andrews Kurth LLP's East Coast trademark team handles clearance, registration, licensing, enforcement and portfolio management matters. Contacts in the firm's DC office include practice co-head John Gary Maynard, who has particular strength in handling domain name issues, and Susan Smith, who is rated for her work in overseas portfolio management. New York-based joint practice head James Rosini advises major retailers, banks and software companies on a host of trademark portfolio issues, and Jonathan Reichman (also in New York) is a name to note for portfolio management in the entertainment industry. Also recommended is Richmond-based Stephen Demm, who specializes in trademark counseling and prosecution.
Hunton Andrews Kurth LLP
is consistently ranked among the league leaders in mid-market M&A by deal volume, and indeed, with its strong footprint across the US and in commercial centers throughout Europe and Asia, the corporate group is routinely involved in transactions on a national and international scale. The M&A practice group is jointly headed by
Steven Patterson
 in Washington DC and 
Steven Haas
in Richmond, both of whom advise on a range of governance, shareholder activism and other fiduciary duty matters, in addition to maintaining active transactional practices. Other key contacts in the corporate team include Houston-based
Michael O'Leary
 and oil and gas practice co-head 
Ashley Burns Muehlberger
. 
Fernando Alonso
 leads the Latin America team from the Miami office, and has experience acting for Spanish financial institutions and corporates.
Gary Thompson
 chairs the public company M&A practice in the Richmond office.
The practice at Hunton Andrews Kurth LLP handles a mix of IT and business process outsourcing agreements, representing clients in the retail, energy, financial services and telecoms sectors. Procurements, SaaS, and cloud are some of its key areas of expertise. Randall Parks heads the practice from the Richmond office, which also includes Jeffrey Harvey, who specializes in complex technology outsourcing transactions, and the 'fantastic' Andrew Geyer, known for his strength in the energy, retail and consumer products industries. The Washington DC office is home to the highly regarded Cecilia Oh, as well as associate Jessica Yeshman. The firm's hiring of Eric Link – a former procurement official with the Virginia state government has strengthened the firm's presence in the public sector outsourcing space.
Specializing in complex tort litigation, Hunton Andrews Kurth LLP has experience in multi-plaintiff suits, multidistrict litigation, class actions, and individual plaintiff cases. The firm represents clients from a range of industries and has particular expertise defending large companies, manufacturers, retailers, and distributors in asbestos litigation. Richmond-based Alexandra Cunningham acts for corporate clients nationwide in product liability and catastrophic injury cases, with a focus on mass torts and toxic torts. She co-leads the team with Georgia Lucier, who practices from the Houston office and is known for commercial litigation matters and related issues, notably personal injury and fiduciary litigation.
Following its name-making merger in 2018, Hunton Andrews Kurth LLP continues to raise its profile in the capital markets space. The group's keen sector focus on energy, utilities, retail and REITs pays dividends and it is consistently involved in major debt deals across all four core areas. The practice is well-weighted between issuer and underwriter-side mandates and it notably serves as issuer's or underwriter's counsel to over 100 public companies. Houston-based Courtney Cochran Butler co-heads the national capital markets group and her broad industry focus takes in energy, utilities, retail and technology-related transactions. Susan Failla co-heads the team from New York and has a focus on companies in the consumer products, energy, information services and financial services industries. In Houston, corporate co-head Michael O'Leary is noted for his emphasis on energy-related public and private offerings. Peter O'Brien and David Wright also co-head the group from New York and Richmond respectively. Richmond-based Mayme Beth Donohue is an impressive associate.
Hunton Andrews Kurth LLP's clear sector focus pays dividends and the firm has established itself as a key player in offerings involving the REIT, energy, power, energy, retail and financial services spheres. In particular, the power and utilities capital markets team secures a significant share of that market segment and acts as either issuer's or underwriters' counsel for over 60 utilities industry clients. Among the names to note, Houston-based Michael O'Leary is recognized for his strong profile in energy-related offerings. Houston-based group co-head Courtney Cochran Butler is also noted for her deep experience in energy transactions. In New York, department co-head Peter O'Brien has a broad capital markets practice, with a focus on the power industry. New York-based Susan Failla and Richmond-based David Wright also co-lead the group.
Hunton Andrews Kurth LLP
 is significantly weighted towards manager-side matters and it is often engaged by major bulge bracket banks. The firm also handles issuer-side work, particularly in its industry sweet spots of energy, utilities, gaming and healthcare. Among its other distinguishing factors, the group's solid project finance offering positions it to advise on complex project financings completed through the issuance of high-yield notes. In Houston,
Henry Havre
 is noted for his strong activity in energy-related high-yield offerings, where he represents issuers, underwriters and private equity funds. Houston-based
Michael O'Leary
 co-heads the firm's corporate team and is also noted for energy-related transactions. The capital markets department is co-led by
Susan Failla
 and
Peter O'Brien
 in New York, together with Houston-based
Courtney Cochran Butler
 and Richmond's
David Wright
.
Hunton Andrews Kurth LLP is a highly respected counsel to sponsors, developers, and lenders on conventional and renewable power projects. The team regularly advises on tax equity financings and has recently represented major lending institutions on multimillion-dollar community solar hedging transactions. While lawyers regularly sit on both sides of the table, when it comes to conventional power deals it is especially strong on the sponsor side. The multidisciplinary team runs the gamut of finance, tax, environmental, real estate, and regulatory advice, and has deep expertise of every stage of the project life-cycle, from greenfield developments through to portfolio divestitures. The majority of the team works out of Washington DC, where highly-rated practice head, Jeffrey Schroeder, partner John Tormey, and renewables co-chair Eric Pogue are based. New York houses several experienced partners, including Michael Madden and Jo Anne Sirgado, while Michael Klaus in San Francisco is very active on the lender side.
Hunton Andrews Kurth LLP's core team handles a mix of transactional support and standalone regulatory work, with ratemaking, rulemaking and enforcement cases being core to the practice. The group is also particularly strong at representing clients before FERC, the Public Utility Commission of Texas (PUCT) and the Virginia State Corporation Commission. While it has historically advised ISOs, the practice has recently grown its client base of electric utilities. Myles Reynolds leads the practice from Dallas and represents natural gas utilities, midstream companies, electric utilities, and other energy businesses;  he frequently acts in proceedings before PUCT and FERC. Tab Urbantke in Dallas regularly handles the risk and regulatory aspects of project developments and capital markets and commercial energy transactions. In New York and Richmond, Kevin Jones focuses on the electric sector, and Washington DC's Deidre Duncan is a key figure for environmental issues.
Led from Houston by Harve Truskett and Hal Haltom, Hunton Andrews Kurth LLP's oil and gas practice group advises an eclectic mix of clients, including independent producers, multinational oil companies, investors, and transportation and pipeline companies, across a wide array of onshore and offshore matters, from both a domestic and international perspective. 'Very strong' corporate co-head Michael O'Leary is regularly at the forefront of the firm's most significant oil and gas M&A and capital markets-related work for public companies, private equity sponsors and financial institutions; he recently advised Stonepeak Infrastructure Partners on its $3.6bn acquisition of the majority of the assets of Oryx Southern Delaware Holdings and Oryx Delaware Holdings. In addition to a steady pipeline of M&A mandates in the upstream and midstream sectors, the firm is also regularly engaged in commercial activity, including in relation to the drafting of exploration and development agreements, joint operating agreements, and oilfield service contracts.
Hunton Andrews Kurth LLP has a strong record in first-party property and business-interruption losses, with a particular niche in work for hospitality and travel industry clients. Walter Andrews, who leads the team from Miami, advised Royal Caribbean Cruise Lines on insurance coverage. Another key area of work lies in representing energy industry insureds in coverage matters arising from facility accidents. The practice also has experience in third-party liability cases involving bodily injury claims, toxic tort claims, and environmental clean-ups and damages. Lorelie Masters, based in Washington DC, is an expert in product liability, fiduciary liability, and cyber insurance. The group also has an office in Atlanta.
Hunton Andrews Kurth LLP combines broad sector coverage with a highly technical team that includes a number of practitioners with science and engineering degrees as well as in-house experience. The medical device, pharmaceutical and bioinformatics sectors remain significant sources of licensing work for the team, but the caseload also includes clients specializing in telecoms, electronics, financial services and industrial equipment. As part of a full-service firm, the group can draw on the firm's strengths in related practice areas, such as cybersecurity and privacy, corporate, tax or antitrust. The heads of the practice are John Flock and James Rosini in New York and Washington DC trio Tyler Maddry, John Gary Maynard and Michael Oakes. Other key lawyers are based in the Houston office. Throughout 2019 Shawn O'Dowd joined Banner & Witcoff, Ltd. in Washington DC, Rose Cordero Prey and Robert King joined Greenberg Traurig LLP, in New York and Atlanta respectively, Eric Hanson joined Polsinelli PC's Atlanta office and James Mahon became in-house counsel at NET Power, LLC.
Hunton Andrews Kurth LLP's trademark litigation practice 'combines substantive knowledge with practicality', advising on a range of trademark, trade dress and domain name disputes. The team fields a number of 'talented lawyers', though clients have singled out Richmond-based practice co-head John Gary Maynard in particular, a 'savvy, experienced litigation partner'. Contacts in Washington DC include Edward Colbert and Susan Smith, who have acted for key clients including the US Olympic Committee. Jonathan Reichman is a name to note in New York for trademark matters in the entertainment industry, and IP practice co-head James Rosini is a market-leading litigator in the areas of banking, software and insurance.
Hunton Andrews Kurth LLP boasts a strong financial services regulatory practice, which has experience acting for clients in the fintech sector. The team was recently strengthened by the arrival of Dallas-based Erin Fonté, who joined the team from Dykema Gossett PLLC. Fonté now heads the practice group, and has a breadth of financial regulatory experience, with a particular focus in payment systems, and the payments space more generally. The cross-departmental team includes cybersecurity expert Lisa Sotto and consumer lending specialist Steven Becker, both of whom are based in New York. Scott Kimpel is a contact in Washington DC; he has particular experience in matters involving blockchain and distributed ledger technology. Names to note for financial services litigation include Jarrett Hale ('deep knowledge and also a broad industry view') and Tara Elgie, who are based in Dallas.
Rated for its 'strong knowledge of the REIT industry', Hunton Andrews Kurth LLP acts for underwriters, sponsors and lenders in relation to public and privately-owned REITs. The team has expertise in a variety of REIT matters, including IPOs, financing transactions and public securities offerings, private placements, M&A and joint ventures. It also handles strategic corporate governance and REIT taxation. Hotel and mortgage REITs are a specific focus with the practice routinely advising on their formation. George Howell, famed for his 'deep knowledge of REIT products and tax laws', jointly chairs the department in Richmond alongside David Wright.
Hunton Andrews Kurth LLP acts for real estate developers and investors in multi-jurisdictional transactions, urban investment and redevelopment matters, private-public ventures and commercial leasing. Jointly headed by Howard Schreiber in Dallas and Carl Schwartz in New York, the team is active across a range of real estate and planning matters, including property acquisitions and dispositions, developments and construction, commercial loan transactions, and real estate-related M&A. The team has particular strengths in hospitality, healthcare and natural resources projects, though it has experience in all major commercial asset classes, including industrial, retail, multi-family residential and mixed-use properties.
Hunton Andrews Kurth LLP has significant oil and gas expertise across multiple offices, including its Houston, Dallas and Washington DC bases. The practice has particular prominence in climate change nuisance disputes and pipeline litigation including environmental permit cases; it also has a steady caseload of mainstream oil and gas litigation including royalty and rate cases. San Francisco managing partner Shannon Broome is noted for environmental cases with particular expertise in climate change disputes and Clean Air Act matters. Washington DC's Deidre Duncan is co-head of the environmental practice and a key name for pipeline disputes, Washington DC partner Chuck Knauss is singled out for climate change cases, and Houston's Alexis Gomez is also a noteworthy individual. Eric Murdock leads the administrative law team. Makram Jaber joined McGuireWoods LLP in 2020.
Haynes and Boone, L.L.P. has a key client base of major oil and gas companies and other industry players. The group has an extensive track record in royalty, lease and commercial litigation, and also handles sizeable arbitration proceedings. The practice also leverages its unique office in The Woodlands, the oil and gas hub outside Houston, alongside significant presence in Houston itself, and stands out for its significant team of senior appellate lawyers in Texas. Craig Stahl is an experienced practitioner in royalty payments and joint operating agreement disputes, and has notable expertise in class actions. Houston's Michael Mazzone and David Ammons are key trial lawyers with extensive oil and gas industry knowledge, and Jeffrey Keuhnle is also highly rated. Named individuals are based in The Woodlands unless stated otherwise.
Hunton Andrews Kurth LLP stands out for regulatory matters relating to natural gas pipelines including rates, tariffs, abandonment mandates, capacity release requirements, enforcement work and other contractual issues. The group is also experienced in environmental, regulatory compliance and enforcement defense for interstate and intrastate oil and gas pipeline companies. Washington DC partner Shemin Proctor is experienced in Section 4 and Section 5 rate and tariff proceedings, and certificate, abandonment, and complaint proceedings before FERC. In Dallas, Myles Reynolds represents natural gas utilities and midstream companies in litigation before the Public Utility Commission of Texas, the Railroad Commission of Texas, and FERC; while in San Francisco, Shannon Broome is noted for climate change and environmental claims in the oil and gas industry. Washington DC-based practitioners Deidre Duncan and Chuck Knauss are also rated for environmental regulatory matters; and Eric Murdock leads the administrative law team from DC.
Led out of Washington DC by Jeffrey Schroeder  and aided by a strong domestic footprint, which includes key offices in Houston, Richmond and New York, Hunton Andrews Kurth LLP's energy and infrastructure practice has the strength-in-depth to handle a significant volume of mandates relating to the financing, development and acquisition of conventional energy projects and portfolios. A balanced roster of clients, including commercial banks, institutional lenders, export credit agencies, end-users and strategic investors, ensures that the firm has a 360 degree view of the commercial realities of any given deal. As well as its prowess on the financing and M&A front, the firm is also able to tap into the expertise of environmental, tax, real estate, litigation and regulatory lawyers, ensuring that it is able to provide a holistic service across the life cycle of any given project.
Based in Washington DC, the team at Hunton Andrews Kurth LLP handles environmental compliance in relation to a variety of transactional matters, but has core strengths in environmental commodities and infrastructure investment deals, and the development and transfer of commercial properties or industrial facilities. Jointly led by Eric Murdock, Deidre Duncan and Makram Jaber, the team acts for all types of investors, financial institutions and corporates across a range of industry sectors. Duncan is a key contact for environmental permitting work in relation to oil and natural gas pipelines, and Jaber stands out for his expertise in Clean Air Act issues.
Recent highlights for Hunton Andrews Kurth LLP's employee benefits and executive compensation team involve advising on large-cap acquisitions for infrastructure-focused private equity finds, IPOs in the financial services sector, and a host of other mid-cap energy transactions. Anthony Eppert and Scott Austin lead the teams based in Austin and Dallas respectively, with expertise in deferred compensation, ERISA fiduciary compliance, equity-based compensation, severance package negotiations and ESOP transactions provided.
Hunton Andrews Kurth LLP has a 'very strong' immigration team, which is experienced in the full range of domestic visa issues, advising on all aspects of temporary work visas, permanent residence and citizenship. Jointly headed by Ian Band and Adam Rosser, the group is particularly active in the healthcare and pharmaceutical sectors, where is handles all business immigration needs, especially the I-9 eligibility compliance for large corporations. Counsel Suzan Kern is recommended for nationality law. All named attorneys are based in Washington DC.
Hunton Andrews Kurth LLP offers a comprehensive service to clients from the banking, retail and manufacturing industries, among others. The team is experienced in class and collective actions, government enforcement actions, PAGA actions, and discrimination claims as well as whistleblower incidents and non-compete matters. Los Angeles-based Roland Juarez also knows disability and website accessibility disputes well. In the same office, Michele Beilke, Julia Trankiem and Amber Rogers are noted. Juan Enjamio is a skilled practitioner in Miami.  Emily Burkhardt Vicente in Los Angeles and Kevin White in Washington DC jointly head up the practice. Christopher Pardo  joined from Constangy, Brooks, Smith & Prophete, LLP in April 2019.
Hunton Andrews Kurth LLP has a broad national practice with attorneys in Houston, Richmond, Washington DC and New York advising on the tax components of M&A, financial products, private equity fund formation, and renewable energy tax credits. Richmond-based practice co-chair Cecelia Phillipps Horner has a wealth of experience advising clients on the federal income tax elements of public and private REMICs, while joint practice chair Tom Ford in Houston is noted for his work on business transactions in the oil and gas sector. Another contact in Houston is Robert McNamara, who specializes in tax issues related to publicly traded partnerships. David Klass joined the firm from Gide Loyrette Nouel A.A.R.P.I.
Hunton Andrews Kurth LLP has a busy practice in shareholder litigation, corporate internal investigations, regulatory investigations and enforcement proceedings, which includes representing clients in securities cases at the US Supreme Court. Edward Fuhr in Richmond, Virginia, leads a 12-partner securities litigation and SEC enforcement practice that acts for publicly-traded companies and partnerships, audit and conflicts committees, special litigation committees, underwriters, accounting firms, broker-dealers, individual officers and directors, and financial advisers. Bradley Foster in Dallas frequently handles securities class actions alongside M&A litigation, SEC enforcement proceedings and shareholder derivative disputes.
Dallas-based Scott Austin and Washington DC-based David Mustone at Hunton Andrews Kurth LLP handle defined benefit plan terminations, plan corrections and executive compensation arrangements for clients in the energy, financial services and investment funds sectors. On the health and welfare front, Mustone and newly-promoted partner Jessica Agonstinho – based in Washington DC – are assisting a suite of companies with benefit plan updates concerning new compliance requirements (the Affordable Care Act in particular), as well as health reimbursement arrangements and health savings account implementation.
From the 2018 merger of Hunton & Williams (based in Richmond, Virginia) and Andrews Kurth (in Houston, Texas), Hunton Andrews Kurth LLP was created. The so-formed and enhanced financial restructuring and bankruptcy practice dispatches legal advice from both the named offices as well as from New York. In 2019, the main matters were related to companies operating in the healthcare, retail, and restaurant space (especially in Richmond) and in the energy field (oil and gas) in Houston. Here, co-practice head Timothy Davidson represented Weatherford International in their nationally significant Chapter 11 case. His Virginia counterpart, Tyler Brown, has advised on high-value cases from both creditor and debtor side.
Hunton Andrews Kurth LLP fields a wide-ranging practice that unites experience in the district courts, in appeals, at the ITC and in post-grant proceedings and broad sector expertise, with the technology sector accounting for a significant portion of the caseload, but also including the aerospace, automotive, consumer products, electronics and manufacturing sectors. Since the early 2018 merger that created the current firm, the practice offers a wide geographical presence, with key offices in New York, Washington DC, Atlanta and Richmond. The practice heads are John Flock and James Rosini in New York and Tyler Maddry, John Gary Maynard and Michael Oakes in Washington DC. Shawn O'Dowd joined Banner & Witcoff, Ltd., Rose Cordero Prey and Robert King joined Greenberg Traurig, LLP, Eric Hanson left for Polsinelli PC and James Mahon went in-house to NET Power, LLC.
Hunton Andrews Kurth LLP has a diversified projects and energy practice, primarily driven by teams in Miami, Washington DC and Houston. The firm is close to a number of DFIs and multilateral agencies, commercial lenders and major sponsors. It has a particular niche in telecoms and submarine cable systems thanks to the presence of Fernando Margarit. In other areas, the firm advised DKRW Energy on the development and sale of the Puerto Libertad LNG liquefaction facility in Mexico. Head of the Latin America group Fernando Alonso frequently represents lenders in major Latin American project financings, along with a number of construction and infrastructure businesses. Houston partners Mark Thurber and Doris Rodríguez are key for oil and gas projects and transactions in Latin America. Washington DC partner Vera Rechsteiner is close to IDB Invest, representing the DFI on a multitude of Latin America energy and infrastructure financings. Named partners are based in Miami unless stated otherwise.
Hunton Andrews Kurth LLP >
Firm Profile
Hunton Andrews Kurth is a global law firm of more than 1,000 lawyers handling transactional, litigation and regulatory matters for clients in myriad industries including energy, financial services, real estate, retail and consumer products and technology. Areas of practice focus include capital markets, labor and employment, mergers and acquisitions, intellectual property, P3, public finance and infrastructure, and privacy and cybersecurity. With offices across the United States and in Europe, the Middle East and Asia, the firm is aligned with clients' businesses and committed to delivering exceptional service. Visit HuntonAK.com and follow the firm on Twitter, LinkedIn and YouTube.
Main areas of practice
Bankruptcy, restructuring and creditors' rights: Hunton Andrews Kurth regularly handles major bankruptcy and creditors' rights representations for a range of clients investing in, or facing, distressed situations. The firm has extensive experience in both debtor and creditor-side representations in complex restructurings, corporate reorganizations and distressed M&A transactions. Hunton Andrews Kurth's bankruptcy group covers matters pending in courts across the US, including the busy Chapter 11 forums of the Southern District of New York, Delaware, the Southern District of Texas, and the Eastern District of Virginia.
Corporate: Hunton Andrews Kurth offers clients comprehensive legal services across the vast corporate spectrum. With a strong focus on understanding each client's strategic business objectives, the firm advises virtually every form of corporate entity, from startups and privately held companies to publicly-traded, multinational corporations; MLPs; REITs; private equity entities; and financial institutions. The firm's representation includes issuers, underwriters and investors in capital markets transactions; financial advisors, special committees and investors in complex M&A transactions; and clients facing regulatory and corporate governance matters. In conjunction, the tax team provides efficient solutions and proactive approaches in all transactions. Clients come from the myriad industries of today's global economy, including financial services, energy, real estate, retail and consumer products, manufacturing and healthcare.
Cybersecurity and privacy: With lawyers located in the US, Europe and Asia, Hunton Andrews Kurth's renowned global practice focuses on all aspects of cybersecurity, data protection and privacy, including advising on legal compliance with numerous international, US state and federal laws; developing and implementing privacy and information security programs; preventing and managing cyber events; and responding to data breaches. The firm has assisted clients with more than 1,700 data breaches and cyber incidents worldwide, handling every aspect of the breach event.
Energy and infrastructure: The firm's energy and infrastructure practice advises sponsors, lenders, investors, independent power producers, government enterprises and other project participants on the development, acquisition and financing of capital-intensive energy projects (including traditional oil, gas, LNG, coal and nuclear, as well as wind, solar, hydro and biomass), as well as water and sewer, telecommunications and other infrastructure projects across the US, Asia, Europe, Africa and Latin America. In addition, we regularly advise on the formation of wholesale market energy systems, capital markets and commercial and structured financings. The firm's attorneys represent clients through an effective, multidisciplinary approach that offers a broad range of experience in financing, tax, environmental and land use, FERC and energy regulation, project development and real estate, allowing us to provide seamless representation across the life of project.
Environmental: Hunton Andrews Kurth is on the front lines of emerging environmental issues in the US Supreme Court and other federal and state courts; with federal and state regulatory agencies; and before the US Congress. The firm advises clients over the entire lifecycle of environmental issues, from initial legislative and policy developments, through implementation, compliance, responses to enforcement actions and court challenges. The firm provides counsel in the full range of environmental matters, including air, water, natural resources, hazardous waste, brownfield remediation, toxic torts, asbestos and climate change issues.
Labor and employment: The firm's labor and employment team understands the many challenges facing employers today and represents clients in virtually every form of traditional and emerging labor and employment dispute. The firm has represented national and multinational corporations in countless class and collective actions, pattern and practice actions, government enforcement actions, individual and multi-plaintiff claims, and state agency proceedings across the country. The team includes numerous courtroom veterans and are among the few lawyers in the country who have tried class and collective actions to jury verdict using representative proof. The team's experience in worker health and safety matters include extensive involvement in planning and disseminating pandemic responses. The firm's attorneys have earned deserved reputations as 'go to lawyers' for labor and employment legal issues.
Litigation: The firm's litigation practice has the collective knowledge and extensive trial experience required to help clients identify and manage potential risks, respond to existing or threatened litigation, and pursue resolution in every available venue. Clients seek out Hunton Andrews Kurth LLP for its proven track record to litigate matters, particularly in the disciplines of antitrust and competition; banking and finance; bankruptcy and restructuring; construction; corporate governance; e-commerce; energy; environmental and regulatory matters; insurance; IP; labor and employment; managed care; M&A; product liability and mass tort; securities; tax; and white collar defense and investigations. The firm's accomplished issues-and-appeals practice represents clients in appellate courts nationwide, including in the US Supreme Court and in state and federal courts of appeal. The firm also advises foreign entities with operations, investments and strategic alliances in the US.
Main Contacts
| Department | Name | Email | Telephone |
| --- | --- | --- | --- |
| Litigation | Wally Martinez | | |
| Business practice | Robin Russell | | |
| Business practice | George C Howell | | |
Other
Managing Partner : Walfrido J Martinez Deputy Managing Partner : Robin R Russell Chairman, Executive Committee : George C Howell, III International Offices : Bangkok International Offices : Beijing International Offices : Brussels International Offices : Dubai International Offices : London
Hunton Andrews Kurth LLP >
Firm Profile
The firm's Latin American team has handled matters in every Latin American and major Caribbean country, and has exceptional, longstanding relationships with legal professionals, business leaders, economic groups and governments throughout the region. The firm's lawyers and other professionals in the practice – most of whom are fluent in either Spanish or Portuguese — understand the intricacies of the local business culture and underlying legal framework. The Latin America practice draws upon the worldwide resources of Hunton Andrews Kurth. The firm represents clients across the full spectrum of industries that make up today's global economy.
Areas of practice: The Latin America practice is a multi-disciplinary group focused on cross-border matters, including:
Mergers and acquisitions: representation of public and private companies in all aspects of mergers and negotiated acquisitions across a broad range of industries, with a particular emphasis on energy and infrastructure, telecommunications, financial services and consumer products.
Banking and finance: representation of domestic and international lenders and borrowers in a wide range of credit transactions, including secured and unsecured term and revolving loans, bridge financings, syndicated and bilateral transactions, export and import prepayment transactions, and various other financing structures.
Investigations and Trade Regulations: advice, counsel and representation in connection with investigations of US and non-US entities, including multinational corporations, start-ups, high-net-worth families and individual investors, in connection with application of US laws and regulations, including the Foreign Corrupt Practices Act (FCPA), anti-money laundering statutes, and sanctions regimes under OFAC.
Capital markets: representation of issuers and underwriters in various capital market transactions, including initial and secondary public equity offerings, as well as private placements of debt and equity securities.
Energy, infrastructure and project development: representation of sponsors, equity investors and lenders in every aspect of the development, construction and financing of power generation, transportation, renewable energy, telecommunications, water, natural resources and infrastructure projects.
Transnational litigation and international arbitration: representation of litigants in mediation, arbitration, litigation and neutral case evaluation, as well as representation of multinational clients in connection with significant internal investigations involving operations in Latin America.
Intellectual property: representation of multinational clients in trademark registration, litigation and transactional support; IP-related issues associated with mergers and acquisitions; and IP development, management, protection and monetization.
Clients Include: Banco Santander, SA, Citibank, NA, Grupo Rotoplas, Corporación Interamericana para el Financiamiento de Infraestructura, S.A. (CIFI), IDB Invest, Ferrovial S.A., Banco de Sabadell, SA, International Finance Corporation (IFC), Diageo, Duke Energy Corporation, Banco de la Producción S.A., IberiaBank Corporation, Mastercard, Banesco, SA, MercadoLibre, Inc., Banco Bilbao Vizcaya Argentaria, SA, Mondelez International, ExxonMobil Corporation, Promerica Financial Corporation, TI Sparkle Americas, Inc., Wärtsilä Development & Financial Services, Inc., Leonardo S.p.A., Fomento de Construcciones y Contratas, SA (FCC)
Main Contacts
| Department | Name | Email | Telephone |
| --- | --- | --- | --- |
| Business practice | Fernando C Alonso | | |
| Business practice | John J Beardsworth Jr | | |
| Business practice | Fernando Margarit | | |
| Business practice | Uriel Mendieta | | |
| Business practice | Vera Rechsteiner | | |
| Business practice | Doris Rodriguez | | |
| Business practice | Alejandro Silva | | |
| Labor, employment and immigration | Juan C Enjamio | | |
| Labor, employment and immigration | Adam Rosser | | |
| Litigation and international arbitration | Samuel A Danon | | |
| Litigation and international arbitration | Gustavo Membiela | | |
| Litigation and international arbitration | Jay Range | | |
Languages
Spanish English
Other
Other United States offices : Atlanta Other United States offices : Austin Other United States offices : Boston Other United States offices : Charlotte Other United States offices : Dallas Other United States offices : Houston Other United States offices : Los Angeles Other United States offices : New York Other United States offices : Norfolk Other United States offices : Richmond Other United States offices : San Francisco Other United States offices : Washington, DC Other United States offices : The Woodlands International offices : Bangkok International offices : Beijing International offices : Brussels International offices : Dubai International offices : London
Top Tier Firm Rankings
Firm Rankings