Gibbs & Bruns LLP > Houston, United States > Firm Profile
Gibbs & Bruns LLP
Offices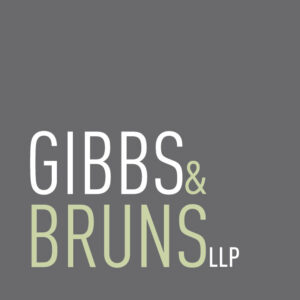 Gibbs & Bruns LLP
1100 LOUISIANA
SUITE 5300
HOUSTON, TEXAS 77002
TEXAS
United States
Gibbs & Bruns LLP > The Legal 500
Rankings
Praised for its 'elite courtroom skills', Gibbs & Bruns LLP exclusively handles high-profile commercial litigation. While based in Houston, the firm has a national reach and represents a broad client base, ranging from tech start-ups to major entities in the oil and gas sector. Founding partner Robin Gibbs

is a veteran of the industry, with over 50 years' experience in handling high-stakes business and commercial litigation, while Kathy Patrick

is relied upon by industry powerhouses, such as Occidental, in handling high-end issues. Barrett Reasoner

is adept in handling business-critical disputes for energy companies and Brian Ross is highly recommended, with a docket that includes prominent force majeure disputes stemming from Winter Storm Uri. Mark Giugliano is another key contact in the group, with considerable experience in multi-party commercial litigation, while Sam Cruse, who is commended as 'a highly effective courtroom lawyer and negotiator', is noted for his expertise in the energy and finance sectors.
Practice head(s):
Robin Gibbs; Kathy Patrick; Barret Reasoner
Testimonials
'Excellent lawyers, subject-matter experts, great use of technology and elite courtroom skills.'
'Sam Cruse is my first call for high stakes oil and gas litigation matters.  He has successfully handled several high stakes oil and gas contract and royalties disputes for us.  He is a highly effective courtroom lawyer and negotiator.'
Key clients
Occidental Petroleum
Enterprise Products
Lone Star Production Company
Anadarko Petroleum Corp.
Quantum Energy Partners
Kinder Morgan
Tennessee Gas Pipeline
GR Lift LP
Mesquite Energy
Tanos Exploration
Pioneer Natural Resources, Inc.
Warwick-Athena LLC
Sanchez Oil & Gas
Jonah Energy
Workrise f/k/a RigUp, Inc.
RDV Resource Properties LLC
Sunrise Oil and Gas Properties, LLC
Work highlights
Representing plaintiff client Lone Star in a breach of contract, breach of fiduciary and good-faith duties matter.
Representing Occidental Chemical Corporation in a suit filed in June 2018, in which Occidental is seeking contribution from more than 100 defendants for, among other costs, the $165 million Occidental has agreed to spend to design the dredge-and-cap remedy for the Environmental Protection Agency (EPA).
Acting in an engineering/construction plaintiff's suit involving $1bn+ in cost overruns, settled favorably for Enterprise Products.
Kathy Patrick

–
Gibbs & Bruns LLP
. Houston-based
Kathy Patrick

is noted for the depth and breadth of her practice, representing a diverse range of clients including Occidental Petroleum Corp., ExxonMobil and BlackRock. As well as assisting clients pursuing recoveries for securities fraud internationally, she has extensive commercial experience representing clients enforce leveraged buyouts, construction contracts, and corporate indemnities. Patrick currently acts as lead trial counsel for Target and a large group of retailers in a complex antitrust matter against Visa and Mastercard, with the plaintiffs seeking damages in excess of $17 billion.
Robin Gibbs

–
Gibbs & Bruns LLP
. With half a century of experience in high-stakes litigation, Houston-based
Robin Gibbs

' practice focuses exclusively on business and commercial litigation across a broad range of areas including contract, antitrust, trade secret, energy and securities. Also adept in the field of construction disputes, Gibbs recently recorded another significant win for Enterprise Products Operating in a lawsuit against Amec Foster, in which after years of prolonged litigation, Enterprise received a settlement of $115 million in April 2022.
Barrett Reasoner

–
Gibbs & Bruns LLP
. A quintessential generalist trial lawyer, Houston-based
Barrett Reasoner

's practice focuses on complex commercial disputes across a broad array of areas, including securities, energy, construction, environmental, and IP. Reasoner continues to handle a number of high-stakes mandates, including representing Trustmark National Bank before the Southern District of Texas in a trial scheduled for February 2023, the case concerns three lawsuits related to the collapse of Stanford Financial Group and alleged damages in excess of $5 billion.
Houston-based law firm Gibbs & Bruns LLP specializes in handling commercial disputes, with a focus on the banking, energy, technology, and financial services sectors. The firm's experienced team is capable of representing both plaintiffs and defendants across a broad range of subjects. Robin Gibbs

 is highly regarded for his extensive experience as a trial attorney, while Kathy Patrick

 has regularly returned successes for longstanding high value clients. Barrett Reasoner

 is an expert in handling energy-related disputes and co-leads the practice alongside Gibbs and Patrick. Brian Ross  is particularly knowledgeable in the oil and gas industry and has expertise in market defining cases. Other notable members of the team include securities specialist Sam Cruse , energy and construction advisor Ayesha Najam , and David Sheeren . Denise Lambert Drake and Jorge M. Gutierrez Gutierrez Jr. were promoted to partner in October 2022.
Practice head(s):
Robin Gibbs; Kathy Patrick; Barrett Reasoner
Gibbs & Bruns LLP in Houston became a prominent player in the securities litigation having brought many successful claims relating to mortgage-backed securities, and the firm continues to handle some long-running matters arising from the global financial crisis. Key partner David Sheeren, who has 'excellent industry knowledge of securitization litigation issues', worked with newly promoted partner Denise Lambert Drake to bring a case for PIMCO and BlackRock concerning 156 Countrywide RMBS trusts, ultimately securing a $266m settlement. Sheeren and highly regarded Kathy Patrick

, who together lead the practice, acted for PIMCO and TCW as investment managers for funds and accounts holding over $200m of certificates issued by a legacy RMBS deal sponsored by First Franklin / Merrill Lynch., which were pursued for selling loans into the Trust that breached a variety of representations and warranties, leading to significant losses. Approval of a $242m settlement is currently pending. Partner Sam Cruse also plays a key role in the practice, notably for clients in the financial services and energy sectors.
Practice head(s):
David Sheeren; Kathy Patrick
Testimonials
'David Sheeren has excellent industry knowledge of securitization litigation issues.'
Key clients
BlackRock, Inc.
Pacific Investment Management Company (PIMCO)
Trustmark National Bank
Goldman Sachs Asset Management (GSAM)
Fannie Mae
The TCW Group, Inc.
Kore Advisors LP
BlackRock Financial Management
MetLife
Work highlights
Secured a total victory for Institutional Investor clients PIMCO, Blackrock and others in $266 million RMBS IO payment dispute.
Representing PIMCO in four trust instruction proceedings, three in New York and one in California, involving treatment of deferred principal recoveries by trusts holding residential mortgage-backed securities.
Representing Trustmark National Bank in three lawsuits related to the collapse of the Stanford Financial Group, headed by convicted financial fraudster R. Allen Stanford.
Gibbs & Bruns LLP >
Firm Profile
Gibbs & Bruns LLP is a litigation boutique engaged exclusively in high-stakes business and commercial litigation.  The firm is acclaimed for its high-value and precedent-setting work across the banking, energy, technology, and financial services sectors, among others.  Exceedingly rare for a litigation firm, we routinely practice on both sides of the docket.  With both plaintiff and defense experience, we bring a higher level of insight and strategy to complex disputes.  Our lawyers excel in creative approaches to disputes in the context of dynamic and ever-changing industry landscapes.
Founded by Robin Gibbs, named "Father of the Litigation Boutique in Texas" by The Texas Lawbook, the firm sustains a forward-thinking culture of creativity and a personal approach to managing its client matters.  Reciprocity is at the core of all of the firm's client engagements. Risk sharing with clients and innovative fee arrangements are a hallmark of Gibbs & Bruns' practice.  The firm's track record of successes for clients since 1983 attests to the talents, creativity, and dedication of the firm's trial lawyers.
The firm's current docket of cases range from high-stakes plaintiffs' RMBS matters for institutional investors and a high-profile plaintiffs' patent case against tech giants Apple and Samsung, to the defense of Reynolds & Reynolds in a massive federal antitrust matter, as well as defense of Trustmark National Bank in a complex matter related to the collapse of Stanford Financial Group.  These matters involve billions of dollars in damages. The firm's energy docket remains as robust as ever, as is the firm's private client/professional service firm docket.
Recent results demonstrate the significance of our impact nationwide:
$8.5bn Countrywide RMBS Precedent–Setting Settlement Obtained for 22 Institutional Investor Clients (2015)
$7bn Allowed Claim – ResCap Bankruptcy Settlement with 17 Institutional Investors (2013)
$4.5bn Settlement with JPMorgan on Behalf of 21 Institutional Investors (2013)
$2.4bn Settlement with Lehman Brothers on Behalf of 14 Institutional Investors (2017)
$1.7bn Net Settlement Package for Huntsman; including $1.1bn in financing and $632m in cash, the largest cash settlement payment ever recovered with respect to a busted LBO (2009)
$1.13bn Settlement with Citigroup on Behalf of 18 Institutional Investors (2014)
$1bn in Total Recoveries for Clients, Including $40m  Settlement with Credit Suisse – National Century Enterprises (NCFE) Securities Litigation (2013)
Major Defense Win in Multi-Billion Dollar Environmental Trial for Waste Management; settlement was less than one percent of the government's demand (2014)
$196m Judgment Win for Plaintiff Client D. Bobbitt Noel Jr. against Devon Energy (2011)
$100m Value Arbitration Award for Venoco against Denbury Onshore (2014)
$56m Take-Nothing Success for Natural Resource Partners (2019)
Take Nothing Judgment for Private Client in $40m Trade Secrets Dispute (2021)
$37.2m Recovery for Client Against the Port of Houston (Verdict 2010, Finalized 2017)
$35m in Settlements for ERG re: Contract Dispute in the Republic of Columbia (2017)
$12.4m Judgment for Private Client in Dispute with EnVen Energy Corp. (2021)
$5.65m in Damages Awarded in Trial Win for U.S. Pipeline (2018, Affirmed by Nebraska Supreme Court 2019)
$4.58m Jury Verdict for Plaintiff Client SourceGas in Dispute against Noble Energy (2011)
Successful resolution of seven-year dispute for Chevron re the transfer of its responsibility for massive future dismantling and restoration costs of the Trans-Alaska Pipeline; the firm succeeded on each aspect of the legal disputes involved in this matter (2019)
Lawyer Profiles
| Photo | Name | Position | Profile |
| --- | --- | --- | --- |
| | Mr Michael Absmeier | Co-Managing Partner, Gibbs & Bruns LLP | View Profile |
| | Mr Sam W. Cruse, III | Partner, Gibbs & Bruns LLP | View Profile |
| | Ms Denise Lambert Drake | Partner, Gibbs & Bruns LLP | View Profile |
| | Mr Robin Gibbs | Founding Partner, Gibbs & Bruns LLP | View Profile |
| | Mr Mark Giugliano | Partner, Gibbs & Bruns LLP | View Profile |
| | Ms Aundrea (Andi) Gulley | Partner, Gibbs & Bruns LLP | View Profile |
| | Mr Jorge Gutierrez, Jr. | Partner, Gibbs & Bruns LLP | View Profile |
| | Mr Anthony Kaim | Partner, Gibbs & Bruns LLP | View Profile |
| | Ms Ashley Kleber | Co-Managing Partner, Gibbs & Bruns LLP | View Profile |
| | Mr Ross MacDonald | Partner, Gibbs & Bruns LLP | View Profile |
| | Ms Ayesha Najam | Partner, Gibbs & Bruns LLP | View Profile |
| | Ms Kathy Patrick | Partner, Gibbs & Bruns LLP | View Profile |
| | Mr Colin Pogge | Partner, Gibbs & Bruns LLP | View Profile |
| | Mr Barrett Reasoner | Partner, Gibbs & Bruns LLP | View Profile |
| | Mr Brian Ross | Partner, Gibbs & Bruns LLP | View Profile |
| | Mr Charles Rosson | Partner, Gibbs & Bruns LLP | View Profile |
| | Mr David Sheeren | Partner, Gibbs & Bruns LLP | View Profile |
| | Mr Brice Wilkinson | Partner, Gibbs & Bruns LLP | View Profile |
Staff Figures
Partners : 18 Associates : 12 Counsel : 3
Other
Co-Managing Partner : Mike Absmeier Co-Managing Partner : Ashley Kleber