Gibbs & Bruns LLP > Houston, United States > Firm Profile
Gibbs & Bruns LLP
Offices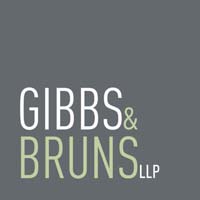 Gibbs & Bruns LLP
1100 LOUISIANA
SUITE 5300
HOUSTON, TEXAS 77002
United States
Gibbs & Bruns LLP > The Legal 500
Rankings
Gibbs & Bruns LLP
is a litigation boutique based in Houston with recognized expertise in the oil and gas sector. Though the firm is strongest in Houston, it has experience handling a wide range of energy cases for both plaintiffs and defendants on a nationwide basis.
Robin Gibbs
has extensive experience representing clients in energy and oil and gas litigation and
Kathy Patrick
is also highly experienced in this space, having recently been involved in a number of high-profile and high-risk cases.
Barrett Reasoner
has a broad commercial litigation practice covering securities, oil and gas, construction, environmental, and intellectual property law.
Brian Ross
is also recommended in the practice group.
Robin Gibbs - Gibbs & Bruns LLP Founding partner Robin Gibbs is a versatile trial lawyer, with a particularly strong presence in financial services, private client and energy disputes. In a long-running highlight, he is representing Trustmark National Bank in three lawsuits stemming from the collapse of Stanford Financial Group, with total alleged damages exceeding $5bn. Also of note, Gibbs is currently representing Enterprise Product Operating in an $850m engineering and construction claim against Amex Foster Wheeler USA Corporation, set for trial in September 2021. Gibbs is based in Houston, Texas.
Kathy Patrick - Gibbs & Bruns LLP Kathy Patrick in Houston represents plaintiffs and defendants in securities disputes, environmental mass tort and energy litigation. Her track record in financial services disputes is particularly impressive: following the financial crash in 2008, Kathy represented 14 institutional investors, securing over $20bn from major financial institutions, including Bank of America, JPMorgan and Citigroup. In an ongoing matter, Patrick is acting for numerous major retailers in excessive pricing claims against Visa and Mastercard with total potential damages exceeding $20bn.
Barrett Reasoner - Gibbs & Bruns LLP Based in Houston, Barrett Reasoner is considered a true generalist, with a docket of past and present cases including environmental mass torts, trade secrets, antitrust, defamation and breach of contract disputes. In a pending matter, he is representing Waste Management in its defense of a class action filed by over 600 plaintiffs seeking over $700m in personal injury and property damages.
Based in Houston, boutique firm Gibbs & Bruns LLP regularly represents plaintiffs and defendants in energy, technology and financial services litigation. In an ongoing matter, Kathy Patrick is acting for 21 institutional investors in claims against JP Morgan regarding the distribution of a $4.5bn settlement agreement reached in 2013. Founding partner Robin Gibbs continues to handle major cases in the oil and gas industry, including breach of contract, trade secrets and construction and engineering disputes. Barrett Reasoner is also noted for his impressive record in energy litigation, and Ross MacDonald is a recommended associate in the practice group.
Based in Houston, Texas, Gibbs & Bruns LLP is a boutique litigation firm that has significant experience in securities cases, both for plaintiffs and defendants. It built its presence on a platform of cases involving residential mortgage-backed securities (RMBS) and has represented large institutional investors in disputes with JPMorgan, Bank of America, Citigroup, Lehman Brothers, and ResCap, recovering more than $16bn. Since then, the firm has has broadened its scope. Key partners Kathy Patrick, David Sheeren and Sam Cruse are currently representing Fannie Mae in a suit seeking $800m in damages from nine banks for alleged manipulation of the London interbank offered rate (Libor) and other financial benchmarks.
Gibbs & Bruns LLP >
Firm Profile
Gibbs & Bruns LLP is a litigation boutique engaged exclusively in high-stakes business and commercial litigation.  The firm is acclaimed for its high-value and precedent-setting work across the banking, energy, technology, and financial services sectors, among others.  Exceedingly rare for a litigation firm, we routinely practice on both sides of the docket.  With both plaintiff and defense experience, we bring a higher level of insight and strategy to complex disputes.  Our lawyers excel in creative approaches to disputes in the context of dynamic and ever-changing industry landscapes.
Founded by Robin Gibbs, named "Father of the Litigation Boutique in Texas" by The Texas Lawbook, the firm sustains a forward-thinking culture of creativity and a personal approach to managing its client matters.  Reciprocity is at the core of all of the firm's client engagements. Risk sharing with clients and innovative fee arrangements are a hallmark of Gibbs & Bruns' practice.  The firm's track record of successes for clients since 1983 attests to the talents, creativity, and dedication of the firm's trial lawyers.
The firm's current docket of cases range from high-stakes plaintiffs' RMBS matters for institutional investors and a high-profile plaintiffs' patent case against tech giants Apple and Samsung, to the defense of Reynolds & Reynolds in a massive federal antitrust matter, as well as defense of Trustmark National Bank in a complex matter related to the collapse of Stanford Financial Group.  These matters involve billions of dollars in damages. The firm's energy docket remains as robust as ever, as is the firm's private client/professional service firm docket.
Recent results demonstrate the significance of our impact nationwide:
$8.5 Billion Countrywide RMBS Precedent–Setting Settlement Obtained for 22 Institutional Investor Clients (2015)
$7 Billion Allowed Claim – ResCap Bankruptcy Settlement with 17 Institutional Investors (2013)
$4.5 Billion Settlement with JPMorgan on Behalf of 21 Institutional Investors (2013)
$2.4 Billion Settlement with Lehman Brothers on Behalf of 14 Institutional Investors (2017)
$1.7 Billion Net Settlement Package for Huntsman; including $1.1 billion in financing and $632 million in cash, the largest cash settlement payment ever recovered with respect to a busted LBO (2009)
$1.13 Billion Settlement with Citigroup on Behalf of 18 Institutional Investors (2014)
$1 Billion in Total Recoveries for Clients, Including $400 Million Settlement with Credit Suisse – National Century Enterprises (NCFE) Securities Litigation (2013)
Major Defense Win in Multi-Billion Dollar Environmental Trial for Waste Management; settlement was less than one percent of the government's demand (2014)
$196 Million Judgment Win for Plaintiff Client D. Bobbitt Noel Jr. against Devon Energy (2011)
$100 Million Value Arbitration Award for Venoco against Denbury Onshore (2014)
$56 Million Take-Nothing Success for Natural Resource Partners (2019)
Take Nothing Judgment for Private Client in $40 Million Trade Secrets Dispute (2021)
$37.2 Million Recovery for Client Against the Port of Houston (Verdict 2010, Finalized 2017)
$35 Million in Settlements for ERG re: Contract Dispute in the Republic of Columbia (2017)
$12.4 Million Judgment for Private Client in Dispute with EnVen Energy Corp. (2021)
$5.65 Million in Damages Awarded in Trial Win for U.S. Pipeline (2018, Affirmed by Nebraska Supreme Court 2019)
$4.58 Million Jury Verdict for Plaintiff Client SourceGas in Dispute against Noble Energy (2011)
Successful resolution of seven-year dispute for Chevron re the transfer of its responsibility for massive future dismantling and restoration costs of the Trans-Alaska Pipeline; the firm succeeded on each aspect of the legal disputes involved in this matter (2019)
Lawyer Profiles
| Photo | Name | Position | Profile |
| --- | --- | --- | --- |
| | Michael Absmeier | Co-Managing Partner, Gibbs & Bruns LLP | View Profile |
| | Sam Cruse | Partner, Gibbs & Bruns LLP | View Profile |
| | Robin Gibbs | Founding Partner, Gibbs & Bruns LLP. Complex commercial litigation. | View Profile |
| | Mark Giugliano | Partner, Gibbs & Bruns LLP | View Profile |
| | Aundrea (Andi) Gulley | Partner, Gibbs & Bruns LLP | View Profile |
| | Anthony Kaim | Partner, Gibbs & Bruns LLP | View Profile |
| | Ashley Kleber | Co-Managing Partner, Gibbs & Bruns LLP | View Profile |
| | Ayesha Najam | Partner, Gibbs & Bruns LLP | View Profile |
| | Kathy Patrick | Partner, Gibbs & Bruns LLP. | View Profile |
| | Colin Pogge | Associate, Gibbs & Bruns LLP | View Profile |
| | Barrett Reasoner | Partner, Gibbs & Bruns LLP | View Profile |
| | Brian Ross | Partner, Gibbs & Bruns LLP | View Profile |
| | Charles Rosson | Partner, Gibbs & Bruns LLP | View Profile |
| | David Sheeren | Associate, Gibbs & Bruns LLP | View Profile |
| | Brice Wilkinson | Associate, Gibbs & Bruns LLP | View Profile |
Staff Figures
Partners : 16 Associates : 13 Counsel : 6
Other
Co-Managing Partner : Mike Absmeier Co-Managing Partner : Ashley Kleber