Firm Profile > Gibbs & Bruns LLP > Houston, United States
Gibbs & Bruns LLP
Offices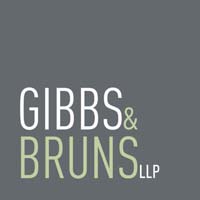 Gibbs & Bruns LLP
1100 LOUISIANA
SUITE 5300
HOUSTON, TEXAS 77002
United States
Gibbs & Bruns LLP > The Legal 500
Rankings
Gibbs & Bruns LLP is a Houston-based trial boutique with a notable reputation in the oil and gas sector. The firm represents both plaintiffs and defendants in the energy sphere and cases range from construction disputes to royalty cases and class actions. The group has achieved prominence through a series of headline matters over the years. Robin Gibbs is a highly regarded practitioner for high-stakes litigation in the oil and gas field. Kathy Patrick and Barrett Reasoner are also highly celebrated names for major disputes, and Brian Ross also contributes to the practice.
Practice head(s):
Other key lawyers:
Key clients
Occidental Petroleum
Enterprise Products
Chevron
Sanchez Oil & Gas
Natural Resource Partners
Kinder Morgan
Pioneer Natural Resources
SM Energy
Kathy Patrick - Gibbs & Bruns LLP Based in the firm's Houston office, Kathy Patrick is known across the country as a leading plaintiff lawyer for investors in RMBS cases against financial institutions, some of which relate to alleged securities fraud in jurisdictions such as Brazil, Thailand and Indonesia. Since 2008 she has represented 14 institutional investors seeking to recover funds lost as a result of Lehman Brother's bankruptcy; she recently secured a $2.42bn settlement on behalf of these investors, and at present is handling follow-on disputes concerning particular aspects of the payments to creditors. Illustrating her wider expertise, Patrick is acting for Occidental Chemical Corporation in its attempt to gain contributions from over 100 defendants towards the cost of building a dredge-and-cap remedy designed to tackle pollution in the Passaic River. In addition, Patrick is also sought out by large corporates, such as Reynolds and Reynolds, in major antitrust disputes.
Robin Gibbs - Gibbs & Bruns LLP From the firm's base in Houston, founding partner Robin Gibbs has core expertise representing oil and gas companies in high-value disputes. However, over the course of a career spanning almost five decades, Gibbs has also built up experience in a huge variety of antitrust claims, securities litigation, IP and trade secrets disputes, and construction disputes, acting both for plaintiffs and defendants. In an ongoing mandate, Gibbs is representing Trustmark National Bank in three lawsuits arising from the collapse of Stanford Financial Group with a total claim value of $5bn.
Key clients
Reynolds and Reynolds
Occidental Chemical Corporation
Fannie Mae
Gibbs & Bruns LLP is a boutique litigation firm of 33 lawyers based in Houston, Texas, that exclusively handles high-stakes business and commercial litigation. The firm handles both plaintiff and defense work, but it is its work for plaintiffs in cases involving residential mortgage-backed securities that has established it as a prominent force in securities litigation. Its recovery of $8.5bn from Countrywide in an RMBS case still stands out as one of the most significant pieces of litigation to arise from the global financial crisis. The practice is led by outstanding litigator Kathy Patrick, commercial and securities litigation partner Scott Humphries and up-and-coming partner David Sheeren, who played a key role in the firm's successes in RMBS cases.  PIMCO, Blackrock and Goldman Sachs Asset Management are among their key clients.
Practice head(s):
Testimonials
'Kathy Patrick is very active as lead counsel and is a person who goes all-in on everything she does.'
Key clients
Pacific Investment Management Company (PIMCO)
Blackrock Financial Management
Goldman Sachs Asset Management
The TCW Group, Inc.
Trustmark National Bank
Fannie Mae
Freddie Mac
Carnegie Mellon University
Federal Home Loan Bank of Atlanta
Based in Houston, boutique litigation firm Gibbs & Bruns LLP specializes in handling high-stakes business disputes in the energy and financial services sectors. An area of recent development for the firm has been in the tech space, especially in data privacy; Aundrea Gulley and Brian Ross are defending Reynolds & Reynolds in federal antitrust MDL litigation consolidated in the Northern District of Illinois arising from its computing platform. Elsewhere, among its core financial litigation, Kathy Patrick continues to handle follow-on disputes in the wake of a $2.4bn settlement with Lehman Brothers Holdings on behalf of 14 institutional investors, while Scott Humphries, Ashley Kleber and Colin Pogge are representing Trustmark National Bank in three lawsuits related to the collapse of the Stanford Financial Group (alleged damages total $5bn). In a highly significant matter in energy sector, Mark Giugliano and Anthony Kaim resolved a seven-year dispute for Chevron regarding the transfer of its responsibility for the Trans-Alaska Pipeline. Other key lawyers include the firm's founder Robin Gibbs, a standout generalist trial attorney, and Barrett Reasoner, known for his exceptional work in the energy sector
Practice head(s):
Other key lawyers:
Key clients
Occidental Petroleum
Reynolds & Reynolds
Enterprise Products
Trustmark National Bank
Chevron
Title Data
Sanchez Oil & Gas
Waste Management
Natural Resource Partners
Pacific Investment Management Company
Pioneer Natural Resources
Blackrock
Kinder Morgan
Gibbs & Bruns LLP >
Firm Profile
Gibbs & Bruns LLP is a litigation boutique engaged exclusively in high-stakes business and commercial litigation.  The firm is acclaimed for its high-value and precedent-setting work across the banking, energy, technology, construction, and financial services sectors, among others.  Exceedingly rare for a litigation firm, we routinely practice on both sides of the docket.  With both plaintiff and defense experience, we bring a higher level of insight and strategy to complex disputes.  Our lawyers excel in creative approaches to disputes in the context of dynamic and ever-changing industry landscapes.
Founded by Robin Gibbs, named "Father of the Litigation Boutique in Texas" by The Texas Lawbook, the firm sustains a forward-thinking culture of creativity and a personal approach to managing its client matters.  Reciprocity is at the core of all of the firm's client engagements. Risk sharing with clients and innovative fee arrangements are a hallmark of Gibbs & Bruns' practice.  The firm's track record of successes for clients since 1983 attests to the talents, creativity, and dedication of the firm's trial lawyers.
High-Stakes Commercial Litigation
$8.5bn settlement with Bank of America for institutional investors: orchestrated the largest private legal settlement in Wall Street's history and several other multi billion-dollar settlements of repurchase and servicing claims owned by RMBS Trusts. The $8.5bn RMBS settlement with Bank of America was the product of years of diligent diplomacy creating the investor group stronghold formed of some of the world's most sophisticated institutional investors, such as BlackRock and PIMCO. The settlement received worldwide top billing in the financial press with The New York Times reporting it as 'likely to be the single biggest settlement tied to the subprime mortgage boom and the subsequent financial crisis of 2008'. The Wall Street Journal labelled the deal a 'mammoth settlement' and the 'turning point in Wall Street's epic struggle with the fallout from the financial crisis'.
Gibbs & Bruns achieved additional multi-billion RMBS settlements including: Lehman Brothers ($2.4 bn recovery), JPMorgan ($4.5 bn recovery), Citigroup ($1.125 bn recovery), and ResCap (nearly $1 bn recovery in nation's largest bankruptcy of a mortgage originator).
$1.7bn settlement for Huntsman in fraud and tortious interference case: achieved a mid-trial $1.7bn settlement win for client Huntsman Corporation on claims of tortious interference and fraud in connection with Huntsman's failed merger with Hexion. This settlement included the largest cash settlement ever paid in a failed leveraged buyout. Under the terms of the settlement, Credit Suisse and Deutsche Bank paid Huntsman $632m cash and provided Huntsman with $1.1bn of favorable financing through issuance of notes and bonds.
$1bn in total recoveries, In Re National Century Financial Enterprises: prosecuted $1.6bn in securities fraud claims on behalf of 26 groups of institutional investors against accountants, trustees and investment banks involved in the issuance of the debt securities of National Century Financial Enterprises, Inc. See In re National Century Financial Enterprises Litigation, 541 F. Supp. 2d 986 (S.D. Ohio 2007) and In re National Century Financial Enterprises Litigation, 846 F.Supp.2d 828 (S.D. Ohio 2012). The firm secured $1bn in total recoveries for its clients during the tenure of the NCFE-related litigation.
$196m judgment in fraud case: secured a $196m judgment for plaintiff client against Dallas billionaire Trevor Rees-Jones and energy giant Devon Energy Production Company, L.P. The fraud and breach of fiduciary duty judgment was based on a verdict reached by a Houston jury in March 2011 following a five-week trial. Following oral arguments in the 14th Court of Appeals in November 2012, the parties reached a confidential, mutually acceptable settlement that fully resolved the matter.
Lawyer Profiles
| Photo | Name | Position | Profile |
| --- | --- | --- | --- |
| | Mr Michael Absmeier | Partner, Gibbs & Bruns LLP | View Profile |
| | Mr Sam Cruse | Partner, Gibbs & Bruns LLP | View Profile |
| | Mr Robin Gibbs | Founding Partner, Gibbs & Bruns LLP. Complex commercial litigation. | View Profile |
| | Mr Mark Giugliano | Partner, Gibbs & Bruns LLP | View Profile |
| | Ms Aundrea (Andi) Gulley | Partner, Gibbs & Bruns LLP | View Profile |
| | Mr Scott Humphries | Managing Partner, Gibbs & Bruns LLP. | View Profile |
| | Mr Anthony Kaim | Partner, Gibbs & Bruns LLP | View Profile |
| | Ms Ashley Kleber | Partner, Gibbs & Bruns LLP | View Profile |
| | Ms Ayesha Najam | Partner, Gibbs & Bruns LLP | View Profile |
| | Ms Kathy Patrick | Partner, Gibbs & Bruns LLP. | View Profile |
| | Mr Colin Pogge | Associate, Gibbs & Bruns LLP | View Profile |
| | Mr Barrett Reasoner | Partner, Gibbs & Bruns LLP | View Profile |
| | Mr Brian Ross | Partner, Gibbs & Bruns LLP | View Profile |
| | Mr David Sheeren | Associate, Gibbs & Bruns LLP | View Profile |
| | Mr Brice Wilkinson | Associate, Gibbs & Bruns LLP | View Profile |
Staff Figures
Number of Partners : 15 Number of other lawyers : 18
Other
Managing Partner : Scott A Humphries Founding Partner : Robin C Gibbs Senior Partner : Kathy Patrick Senior Partner : Barrett H Reasoner
Top Tier Firm Rankings
Firm Rankings