Firm Profile > Orrick, Herrington & Sutcliffe > Rome, Italy
Orrick, Herrington & Sutcliffe
Offices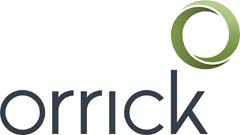 Orrick, Herrington & Sutcliffe
PIAZZA DELLA CROCE ROSSA 2
00161 ROME
Italy
Orrick, Herrington & Sutcliffe > The Legal 500
Rankings
Orrick, Herrington & Sutcliffe's compliance practice is highly regarded for its advice to public and private corporates and financial institutions on their corporate governance, compliance and disclosure issues. It is also experienced in the design, implementation and maintenance of compliance programmes to prevent corporate crimes. Alessandro De Nicola and Marco Dell'Antonia are experienced in corporate governance and related compliance matters. Jean-Paule Castagno is the firm's white-collar criminal defence head in Italy. Recently promoted special counsel Ivan Rotunno is an expert in data privacy, cybersecurity, digital advertising and internet law.
Orrick, Herrington & Sutcliffe has established itself as one of the leading names in the Italian energy market. Noted for its wide coverage across the entire spectrum of clean energy sources, the team provides extensive support to energy companies, private equity funds, financial institutions and project developers. It has a primary focus on projects involving biomethane, the circular economy and photovoltaic energy. In the photovoltaic energy space, in particular, the department has acted on cutting-edge mandates, such as the first-ever financing of a photovoltaic plant not supported by state subsidies in Italy. The firm also acted on the first subsidy-free solar power plants acquisition. Both projects were led by practice head Carlo Montella. Andrea Gentili plays a key role in M&A, private equity and finance transactions in both the energy and infrastructure industries. Associate Marcello Montresor is a name to note.
Orrick, Herrington & Sutcliffe's large finance team in Italy has a strong track record in structuring DCM programmes and ensuing bond and note issuances, as well as large and innovative securitisations. Providing senior expertise in DCM transactions, Patrizio Messina heads the finance team in Italy; Annalisa Dentoni-Litta is an expert in securitisations and covered bonds; Madeleine Horrocks leads the English finance practice in Italy; and Alessandro Accrocca's practice includes structured finance. Nicolò Del Dottore and Sabrina Setini are experienced of counsels.
Chiomenti's large banking and finance department is active in structured finance work (including securitisation), bond issues, and Euro medium term note (EMTN) programmes. Gregorio Consoli, whose broad practice includes structured finance, heads the firm's finance and regulated entities department, which includes highly regarded partner Giulia Battaglia, senior of counsel Francesco Ago, and managing counsel Benedetto La Russa. Gianrico Giannesi, who brings additional experience in securitisation deals and bond loans, was hired from Orrick, Herrington & Sutcliffe in 2020.
The team at Orrick, Herrington & Sutcliffe assists with a full range of matters within the healthcare and life sciences sector including antitrust and competition litigation, clinical misconduct, M&A, white-collar criminal law as well as corporate and regulatory work. The practice is led by experienced criminal litigator Jean-Paule Castagno; antitrust and competition specialist Pietro Merlino; corporate lawyer Marco Nicolini and litigation and arbitration expert Riccardo Troiano.
At Orrick, Herrington & Sutcliffe, the real estate practice is part of the firm's finance department. The team's varied portfolio of work includes sale and leaseback transactions, commercial leasing, single asset and portfolio transactions, fund investments and redevelopment projects. Group head Emanuela Molinaro specialises in real estate transactions and construction law matters. Managing associate Christian Turotti focuses on development and redevelopment projects, the purchase of properties in bankruptcy procedures and joint ventures, among other areas.
Chiomenti's sizeable and 'high-quality' finance and regulated entities department is widely respected for its experience in acquisition, project, structured and real estate finance. Gregorio Consoli heads the department, which also showcases experienced partners Giulia Battaglia, Giorgio Cappelli, Luca Bonetti, and restructuring business unit head, Antonio Tavella. Further support is provided by energy business unit leader, Carola Antonini, Marco Cerritelli, senior of counsel Francesco Ago, recently promoted managing counsel Riccardo Rossi, and counsel Fraser Wood. In 2020, the practice hired partner Gianrico Giannesi from Orrick, Herrington & Sutcliffe.
Orrick, Herrington & Sutcliffe's Italy banking and finance department assists with a range of financings. Patrizio Messina is highly experienced in lender and arranger activity; Raul Ricozzi acts on project and shipping finance; and Marina Balzano advises both Italian and international banks. Of counsel Maria Teresa Solaro assists with infrastructure and renewable energy financings.
Orrick, Herrington & Sutcliffe's Italy corporate team regularly advises Italian and multinational companies on upper-end deals. Alessandro De Nicola is an M&A, commercial and corporate law, and corporate governance expert; Marco Nicolini heads the Italian M&A and private equity team; and Guido Testa is a key European corporate group member. Marco Mancino was made partner in 2020.
Orrick, Herrington & Sutcliffe's 'proactive and decisive' privacy and data protection team is well regarded for its assistance with data protection compliance requirements and contentious data privacy matters. Alessandro De Nicola's broad practice extends to privacy compliance issues and GDPR. Ivan Rotunno was promoted to special counsel in 2020.
Led by the 'super-competent' Pietro Merlino, Orrick, Herrington & Sutcliffe's Italian antitrust and competition practice group was recently active in complex, high-stakes behavioural competition investigations and litigation, high-profile merger control proceedings and antitrust audits and compliance. Managing associate Marianna Mariani also provides key support.
Orrick, Herrington & Sutcliffe's Italian PE team is experienced in relation to combinations and investment transactions, particularly regarding mid-market and cross-border work. Guido Testa predominantly focuses on M&A, PE and VC matters, and Attilio Mazzilli regularly assists with technology, telematics and automotive-related deals.
Orrick, Herrington & Sutcliffe advises creditors, debtors and investors on complex restructuring and insolvency matters. Its team's experience includes assisting investment managers and investment funds with distressed asset and company acquisitions. Special counsel Daniela Andreatta has longstanding bankruptcy, restructuring and distressed transactions experience.
Orrick, Herrington & Sutcliffe has a strong profile in the energy, infrastructure, construction and real estate sectors. Francesca Isgrò leads the administrative and public law department and deals with transactions involving project financing issues, PPPs and public finance work. She is also a litigator and acts in disputes arising from contracts, concessions, and banking and insurance-related issues.
Orrick, Herrington & Sutcliffe's team showcases structured finance specialist and partner in charge for Europe, Patrizio Messina, while Madeleine Horrocks' experience includes acting on finance deals in the emerging African off-grid energy sector. Also key to the group is experienced partner Marina Balzano.
Orrick, Herrington & Sutcliffe's group has expertise in the resolution of commercial, labour and administrative disputes, and it is also strong in white-collar criminal defence and investigations. One of the key figures in the team is Jean-Paule Castagno, who joined from Clifford Chance  in 2019, and is the head of the white-collar criminal defence practice. Riccardo Troiano is experienced in arbitration, bankruptcy and commercial international law matters.
Orrick, Herrington & Sutcliffe >
Firm Profile
Orrick Italy is one of the leading international firms active in the Italian market.
With +120 professionals, some of which are dual qualified in UK and US, our Italian team work side by side with clients in achieving their business goals. Based in Milan and Rome, our lawyers provide a fully cross-practice and cross-border assistance in several practice areas, also leveraging on the Orrick network, to support clients' needs.
The firm: Founded in San Francisco 150 years ago, Orrick is a leading global law firm with a particular focus on serving companies in the technology, energy, infrastructure and financial sectors. The firm is recognised worldwide for delivering the highest quality, commercially oriented legal advice.
Corporate, M&A and private equity: Orrick's Corporate team advises leading Italian and multinational companies on domestic and cross-border acquisitions, divestments, mergers and de-mergers. Our professionals also provide domestic and global funds with legal assistance in relation to investment and divestment transactions concerning Italian companies. Furthermore, we assist these companies as investment and divestment targets.
Our professionals offer a distinctive combination of local insight, as well as global reach across Europe, Asia and the U.S., in developing innovative techniques to successfully structure complex domestic and cross-border transactions.
In 2019, Orrick Italy has been recognized by Mergermarket as the 2° most active international law firm in Italy, ranking in the top 10 in ltaly by M&A deal count . Moreover, in 2019 Orrick Italy is recognized by Refinitiv as the most active international law firm in Italy, ranking 3 for Mid-Market M&A deal number.
Orrick's Italian lawyers regularly advise leading Italian and international companies in the development of their business in Italy. Specifically, we provide assistance on governance structures, shareholders' agreements, corporate contracts and day-by-day assistance.
Corporate governance, compliance programs and privacy: Our Italian team truly embodies the innovation mindset that is a key value to Orrick globally. We have developed cutting-edge technology-based services in order to provide our clients with assistance on all their governance, risk management and compliance needs. With a truly integrated approach, we helped +130 companies and financial institutions. on the design, implementation and maintenance of compliance programs to prevent corporate crimes (Legislative Decree 231). Furthermore, our lawyers have developed effective legal solutions to help dozens of clients address privacy and data protection compliance requirements according to the GDPR.
In a constantly evolving ecosystem, our team has gained specific expertise on data privacy, supporting clients in handling cyber incidents across industry sectors, and conducting analysis on compliance of apps managing personal data. We developed an in-house first-of-its-kind AI-powered tool supporting DPOs in the planning and implementation of their duties. Our lawyers routinely act as Data Protection Officer or supports DPOs in the effective application of laws protecting individuals' personal data.
Orrick Italy has an extensive experience developing and enhancing global anti-bribery policies, conducting risk assessments and developing controls to detect and prevent corruption. Our team has been engaged by Italian companies running their business throughout the world to develop compliance programs also addressing FCPA and UK Bribery-related risks. Our team members serve as Chairpersons or members of around 70 internal supervisory body.
Banking and finance: With +40 lawyers, Orrick has a prolific finance department, focused on highly sophisticated transactions in the banking and finance industry. We assist major banks, funds and large corporate in securitisation, covered bonds and NPEs, debt capital markets, acquisition finance, project finance and PPP.
Our professionals pioneered the financial legal business in Italy and are experienced on the most innovative and ground-breaking transactions.
We are recognized in the market for our expertise and client-focused approach and regularly act on the biggest and most high-profile deals. We also provide our clients with bespoke advisory assistance on a wide range of products and areas in the banking and finance industry.
The team includes English and US qualified lawyers who are based in Italy, speak fluent Italian and are able to advise our Italian clients on international products as well as help steer our international clients through the Italian market. We also offer in-house expertise in regulatory and taxation aspects allowing us to address our clients' needs on a 360° basis.
Energy and infrastructure: Energy is a core sector focus of Orrick globally and this is reflected in the depth of our practice in Italy. Our team is at the forefront of the Italian energy and renewables market. We represent sponsors, investors and energy operators, as well as large banks that are routinely active in energy sector financings.
Our lawyers provide clients with assistance in the following areas:
M&A and JV agreements within the renewable energy market (with a specific expertise on solar and wind), including through growing private equity investment.
Financing/refinancing of existing renewable energy portfolios (bonds or long-term loans)
Project development: we are heavily involved in the development of unsubsidised projects, assisting clients on all aspects (including with respect to regulatory and project contracts)
Green bonds
We are routinely involved to design and implement market-first transactions. In 2019, we acted on the first-of-its-kind securitization of performing and non-performing energy credits, on the first ever financing of a photovoltaic plant not supported by state subsidies in Italy and on the first public lighting greenfield project bond in Italy.
Technology and innovation: As one of the most active global law firms serving technology leaders, Orrick offers a comprehensive platform for the tech community – from the most innovative disruptors to multinational leaders.
Our Italian tech team advises on the most innovative transactions in the market and helps Italian and foreign companies at all stages of growth. Our lawyers represent many successful tech entrepreneurs, start-ups with new technology platforms, VC funds investing into tech companies, and major banks, telecoms, infrastructure and insurance companies with tech needs. We provide cross-jurisdictional assistance on early and late-stage financings, flips and mergers and acquisitions, and we advise venture capital firms in their investments and exits.
Our tech lawyers are recognized for their business acumen, and the deep knowledge of innovative financial products and business strategies
We advise FinTech operators on structuring and implementing new technologies for contracts and remote operations for the subscription of financial services, peer-to-peer payment platforms, instant-payment related services, robo-advisory services, lending and crowdfunding platforms for individuals and SMEs, wealth and asset management services, information services on customer accounts.
Lawyer Profiles
| Photo | Name | Position | Profile |
| --- | --- | --- | --- |
| | Annalisa Dentoni-Litta | Partner with the Finance team | View Profile |
| | Andrea Gentili | Of Counsel | View Profile |
| | Pietro Merlino | Partner, Head of the Italian Antitrust & Competition practice group | View Profile |
| | Patrizio Messina | Member of the Banking & Finance Group, Partner in charge for Europe… | View Profile |