Jones Day > Paris, France > Firm Profile
Jones Day
Offices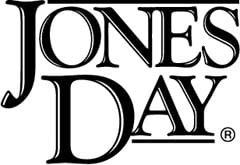 Jones Day
2 RUE SAINT-FLORENTIN
75001 PARIS
France
Jones Day > The Legal 500
Rankings
Jones Day
has an excellent team recommended for complex matters. The practice has high-level public law contract and procurement expertise. It regularly advises on prominent infrastructure work, such as recently advising on new waste concession projects. The team is also increasingly retained for its high regulatory know-how. Transport and energy are key areas in that regard. The practice is notably handling prominent work concerning tariff and distribution issues in the energy sector, as well as matters pertaining to the development and modernisation of energy networks. It has also been solicited to assist with disputes challenging administrative decisions and to manage issues linked to the Covid-19 lockdown. The impressive client base includes many leading French companies and state agencies. The excellent  
Philippe Delelis
 and 
Nicolas Brice
 are in charge.
Jones Day
impresses with a global footprint, making the firm an excellent choice for complex cross-border matters, and with specialised teams in securitisation and structured finance, led by
Christine Van Gallebaert
, and derivatives, led by
Qian Hu 
and
Alban Caillemer du Ferrage 
who has been acting as the official counsel of the International Swaps and Derivatives Association for over 25 years. Hu's expertise in transactions involving ESG criteria across the US, Asia and Europe, and her specialisation in clearing OTC derivatives are further assets. The complementary expertise in cross-border financial litigation and investigations and the practice's ability to join forces with its restructuring colleagues also contribute to the firm's excellent reputation.  Cementing its role as contributor to key regulatory changes in the market, the practice is working on extending the ISDA Master Agreement and documentation to securities financial transactions, and has drafted the ISDA US Renewable Energy Certificate Annex which is aimed at standardising ESG derivatives.
With
'strong expertise across the entire environmental law team' Jones Day
's practice is well equipped to advise on a wide range of environmental issues. In a significant deal for the nuclear sector, the firm is acting as counsel for Framatome on its acquisition of the Rolls-Royce civil nuclear instrumentation and control business in France, China and the Czech Republic. Practice head
Françoise Labrousse
 and
Armelle Sandrin-Deforge
stand out.
Elodie Simon
 is a name to note for chemical products.
Jones Day
covers prosecution, litigation, and transactions across France, Europe, the US and Asia Pacific. The team acts in pan-European and international disputes and transactions, frequently assisting pharma companies with creating, developing and defending intellectual property assets, including freedom-to-operate analyses. The team is led by 
Thomas Bouvet
who has vast experience in patent, trade secret, and plant variety rights litigation, with clients ranging from start-ups to international groups. Transaction specialist
Edouard Fortunet
made partner in January 2021.
Jones Day
 provides full coverage to its clients on French and European trade mark disputes and litigation. Notably, the team has sector-specific knowledge in the wine and spirits industries and is able to advise on relevant IP matters such as licensing, marketing and regulatory issues, as well as the protection of brands that utilise the protected geographical indication system. Practice head 
Emmanuel Baud
is experienced in representing clients in IP matters such as trade marks, designs, trade secrets and unfair competition, with a track record in assisting well-known food and beverage players with protected geographical indications.
Edouard Fortunet
, who made partner in January 2021, focuses on soft IP matters, with expertise in advising on IPOs and technology and wine and spirit industry clients.
The very experienced team of
Jones Day
assists a variety of clients, ranging from start-ups to established investors, at every stage of development. The practice manages one of the busiest caseloads in the French market, not the least because of its full range of expertise, from seed to late-stage financing, M&A, exit transactions, MBO/LBO, and capital market transactions. The practice is co-led by
Renaud Bonnet
,
Charles Gavoty
,
Jean-Gabriel Griboul
, and
Geoffroy Pineau-Valencienne
.
Alexandre Wibaux
and counsel
Anne Kerneur
provide key support in financing rounds, private placements, IPOs, and buyouts.
Jones Day
acts for issuers and underwriters in equity and equity-linked transactions and enjoys an excellent reputation for public M&A transactions. Thanks to the depth of the Paris bench and the firm's international capital market offering, the group is a popular choice for complex matters, both in France and in multijurisdictional transactions. The Paris-based regulatory, investigations, litigation and private equity experts complement the capital market practice well.
Renaud Bonnet
and
Linda Hesse
 are the heads of the practice.
Florent Bouyer
is among the country's leading equity capital market experts.  
Jones Day
's
Bénédicte Graulle
has extensive experience advising French and international companies on the setting up of anti-corruption programmes and on AFA compliance audits. She is also frequently called upon to help conduct internal investigations in the context of  whistle-blowing and other bribery and anti-corruption allegations, often involving foreign subsidiaries. Graulle co-heads the practice alongside
Françoise Labrousse
, 
Linda Hesse
, 
Jean-Michel Bobillo
 and 
Emmanuelle Rivez-Domont
who respectively provide assistance with product safety, corporate and employment law compliance issues.
The competition team at Jones Day specialises in advising major clients in regulated industries on the full range of EU and competition law matters. These include EU Commission investigations, state aid, merger controls, anti-competitive agreements and damages actions. Led by competition law authority and former Chef de Cabinet of the President of the General Court of the European Union (2003-2007) Eric Barbier de la Serre, the team represents key market players across the pharmaceutical, telecoms, energy, fashion, sports and manufacturing sectors. Energy regulatory issues specialist Charlotte Breuvart and experienced counsel Eileen Lagathu are the other key contacts.
Jones Day
offers comprehensive coverage of the energy sector. The corporate, financing and public law teams act for leading French renewables, nuclear and traditional energy providers, as well as many alternative developers and international clients. In France, the team recently advised on a sustained volume of brownfield M&A and refinancing transactions pertaining to renewables assets. The renowned regulatory practice was chosen for several prominent French projects, spanning power batteries stations and French Polynesian-related energy work. Abroad, the practice is notably advising on renewables projects in the Middle East, Africa and Chile in addition to completing several strategic global corporate transactions in the nuclear sector.  The practice is co-headed by public law experts
Philippe Delelis
 and 
Nicolas Brice
, corporate partners
Alexandre de Verdun
and
Audrey Bontemps
, project partners  
Rémy Fekete
 and
Sophie Chevallier
 and
Françoise Labrousse
, a recognised environmental law specialist.
One of the first firms in Europe to develop a regulatory practice in telecommunications,
Jones Day
has a longstanding reputation for tech-related legal advice. The team is a popular choice of counsel for both new players and traditional operators, regularly acting for telecom operators, media and digital platforms, governments, investment funds, and financial institutions.
Rémy Fekete
has a particular focus on telecoms, whilst
Olivier Haas
is the expert on data-related issues.
The TMT, cybersecurity, privacy and data protection group at the Paris office of global firm Jones Day builds bespoke solutions to advise telecom operators, media and digital platforms, governments, investment funds, and financial institutions across Europe and Africa. Led by cybersecurity and digital strategy expert Rémy Fekete and data protection specialist Olivier Haas, the group assists clients with issues concerning connectivity, e-commerce, infrastructure and the Internet of Things (IoT). Associate David Guitton brings experience with electronic regulatory issues.
Jones Day
 is strong in the formation and structuring of retail, venture capital and LBO funds, as well as debt and real estate funds. Its team has extensive experience of both primary and secondary transactions and handles a workload that contains both domestic and cross-border matters. It works in synergy with its tax, venture capital, regulatory, real estate and capital markets team to provide comprehensive support to clients.
Florence Moulin
 heads up the practice.
Highly regarded for its 'great professionalism and cutting-edge technical knowledge', Jones Day's banking practice has been strengthening its regulatory capabilities with new arrivals, including Jean-Guillaume de Tocqueville, who joined from Gide Loyrette Nouel A.A.R.P.I. in May 2021. He focuses on financial services regulations and judicial disputes. On the transactional side, the group is particularly active in corporate financing and refinancing, and real estate finance and acquisition finance, typically advising leading financial institutions, private equity funds and corporates. The practice is jointly led by Frederic Gross and Daine Sénéchal.
Jones Day
's well rounded practice is popular with large industrial and energy companies as well as with banks. The firm handles a busy financial, corporate and commercial caseload, including several contractual termination and insolvency-related disputes. Additionally the practice acts in several industrial and product liability cases, including a dispute opposing two large companies concerning the payment of environmental liability indemnities. Practice head
Ozan Akyurek
,
Elie Kleiman
and
Françoise Labrousse
are the key contacts.
Cyril Philibert
made partner in early 2022.
Frédéric Gros
and of counsel
Isabelle Maury
bring finance litigation experience to the table.
Jones Day
's stable team excels in investment and commercial arbitration. The firm is a popular choice for construction disputes in relation to the Middle East and frequently intervenes in large cases involving oil and gas facilities, for example acting for a leading energy company in a significant dispute concerning an oil facility construction in Europe. Renewable energy disputes are a growing line of work. The firm's varied caseload also includes disputes concerning commercial partnerships, patent and telecoms matters. Strong in cross-border matters, the practice is in charge of a substantial investment case in the Algerian telecoms sector and often advises on matters in relation to Iraq, Saudi Arabia, Libya and Egypt.
Elie Kleiman
and
Jean-Pierre Harb
 co-head the practice, ably supported by
Claire Pauly
who was promoted to counsel in early 2022.
Jones Day
regularly assists clients undertaking restructuring and downsizing projects, including representing them in challenging related litigation. The team, which acts for French and international companies, including leading French energy players, also handles sensitive individual files, such as executives' termination and disputes concerning bonus and incentive payment issues. The practice has also provided guidance to clients linked to the Covid-19 situation, including remote working issues. Finally, the group regularly works hand in hand with the M&A department and other international offices to advise in the context of M&A transactions.
Emmanuelle Rivez-Domont
 and 
Jean-Michel Bobillo
direct the team.
Jones Day
is routinely instructed by premier pharmaceutical and life sciences companies in matters concerning regulatory advice, intellectual property, and dispute resolution. The M&A, private equity, and capital markets practices are also heavily involved in advising start-ups and multibillion-dollar global corporations in the life sciences sector.
Renaud Bonnet
co-chairs the global private equity practice. Co-heading the government regulation practice,
Françoise Labrousse
oversees the regulatory work.
Noted for its track record in '
several major M&A deals
', US firm
Jones Day
fields a global M&A team of 400 lawyers located in over 17 countries. Its Paris team is geared for both high-end and mid-market transactions, routinely overseeing public and private M&A, private equity and capital market deals on behalf of both local and multinational clients. Practice head
Sophie Hagège
also boasts a track record in joint venture, commercial and industrial, strategic alliance and outsourcing project agreements, particularly in the life sciences and chemical sectors. Up-and-coming partner
Audrey Bontemps
is acclaimed among clients for her '
remarkable quality of pedagogy on technical aspects and flawless reliability.'
Jones Day
Jones Day
's full-service team has '
very strong experience in purchase, sales and leasing matters'.
Practice head
Erwan Le Douce-Bercot
is a
'seasoned professional who brings wisdom to heated negotiations'. 
He manages a team of excellent real estate practitioners.
Carol Khoury
advises on acquisitions, dispositions, sale and leaseback transactions, and commercial leases for both investors and end-users. Counsel
Solène Maulard
has significant experience in pre-litigation and litigation involving real estate matters.
Flavia Poujade
, counsel, has a special focus on transactions and commercial leases.
Pauline Ezcurra
 also stands out.
Jones Day
Jones Day
assists all types of stakeholders: shareholders, banks, bondholders, debtors as well as investors and large corporations. The practice has been busy working on matters concerning companies impacted by the Covid-19 crisis, notably in the aviation sector, in addition to other distressed and restructuring matters. The team is able to handle complex and challenging, including cross-border cases. It has been retained to act in several high-profile mandates lately, notably in the hospitality sector, and acted for several investors presenting bid offers on major distressed assets. The firm also handles refinancing and distressed M&A work.
Fabienne Beuzit
leads the team which includes counsel
Elodie Fabre
 and associate 
Rodolphe Carrière
.
Jones Day
stands out for its specialised expertise in venture capital deals and strong presence among digital companies and French tech start-ups, working hand in hand with the corporate team. The tax team regularly assists clients with fundraising work and was involved in several initial public offerings lately. Teaming up with the fund formation practice, the tax department in also well versed in advising leading and mid-cap investment funds with the setting up of new investment vehicles. The tax team also provides support to the M&A practice in addition to shouldering a stand-alone practice and litigation.
Emmanuel de La Rochethulon
and
Nicolas André
co-head the practice.
Jones Day >
Firm Profile
The firm: Jones Day is a global law firm with more than 2,500 lawyers in 42 offices across five continents. The firm is distinguished by: a singular tradition of client service; the mutual commitment to, and the seamless collaboration of, a true partnership; formidable legal talent across multiple disciplines and jurisdictions; and shared professional values that focus on client needs.
Jones Day is an institutional partner for clients who seek counsel that seeks to understand them and their needs; that communicates with clients about their needs and the different tactics available for addressing those needs; that works seamlessly and impressively across offices and practices and with the client; that provides talent and expertise across subject areas and geographies; and that brings commitment and courage to the relationship and its engagements. We are formidable because every partner and every client has the entire global institution at their command and is a high priority of the Firm as a whole. We are true partners, with each other and, even more importantly, with our clients.
Regions of practice
Europe and Middle East: Jones Day provides a significant presence in Europe that offers clients more than 500 lawyers from its European offices in Amsterdam, Brussels, Düsseldorf, Frankfurt, London, Madrid, Milan, Munich, and Paris. The firm's lawyers counsel clients in administrative and public law, banking and finance, capital markets, competition law and regulatory, derivatives, market infrastructures, dispute resolution, and investigations.
In the Middle East, more than 20 lawyers are based in the firm's offices in Dubai and Saudi Arabia. They have accumulated significant experience in most of the region's key industries and jurisdictions, advising on mergers and acquisitions and corporate transactions, projects and infrastructure, commercial transactions, real estate and construction matters, regulatory compliance, and dispute resolution.
United States: Surveys repeatedly list Jones Day as one of the most frequently engaged law firms by US corporations for both transactional and disputes matters, and among the leaders in client service. Jones Day's more than 1,600 lawyers across its 18 US offices collaborate to serve clients across practices and geographies on all major matters that span time-honored practices (antitrust, mergers and acquisitions, litigation, and government regulation) to more recently established and expanded areas (cybersecurity, life sciences, energy, and technology) that specifically address the contemporary challenges of an increasingly complex global business and legal environment.
Asia-Pacific: Jones Day has committed substantial resources and capacity to serve each of Asia's distinct markets, including China, Japan, Singapore and Southeast Asia, as well as Australia. Spread throughout ten offices in the region, the firm's 250+ lawyers represent clients in practice areas including antitrust, banking and finance, capital markets, corporate and commercial, energy, global disputes, intellectual property, labor and employment, mergers and acquisitions, private equity, real estate, and several others.
The majority of Jones Day's Asia-based lawyers are admitted to practice local law in their home jurisdictions. Most have practiced in more than one country, enabling Jones Day's Asia team to render multijurisdictional legal services. Jones Day has been granted a Qualifying Foreign Law Practice license (QFLP) in Singapore.
Latin America: Jones Day is one of the leading global law firms serving the Latin American region through its offices in Mexico City and São Paulo, along with attorneys based in key business and legal centers such as New York, Houston, Dallas, Miami, and Madrid. Jones Day's Latin American experience extends to mergers and acquisitions, investigations and anti-corruption, projects and infrastructure, banking and finance, energy, dispute resolution, business restructuring, private equity and capital markets.
Managing partner: Stephen J Brogan
Europe and Middle East offices: Amsterdam, Brussels, Dubai, Düsseldorf, Frankfurt, London, Madrid, Milan, Munich, Paris, Saudi Arabia
US offices: Atlanta, Boston, Chicago, Cleveland, Columbus, Dallas, Detroit, Houston, Irvine, Los Angeles, Miami, Minneapolis, New York, Pittsburgh,
San Diego, San Francisco, Silicon Valley, Washington
Asia-Pacific offices: Beijing, Brisbane, Hong Kong, Melbourne, Perth, Shanghai, Singapore, Sydney, Taipei, Tokyo
Latin America offices: Mexico City, São Paulo
Main areas of practice:
Antitrust and competition law
Business and tort litigation
Business restructuring and reorganization
Cybersecurity, privacy and data protection
Employee benefits and executive compensation
Energy
Financial markets
Global disputes
Government regulation
Health care and life sciences
Insurance recovery
Intellectual property
Investigations and white-collar defense
Issues and appeals
Labor and employment
M&A
Private equity
Real estate
Securities litigation and SEC enforcement
State Attorney General enforcement, investigations and litigation
Tax
Technology
Main Contacts
| Department | Name | Email | Telephone |
| --- | --- | --- | --- |
| Managing Partner | Gregory M. Shumaker | | |