Firm Profile > Fenwick & West LLP > San Francisco, United States
Fenwick & West LLP
Offices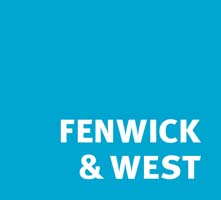 Fenwick & West LLP
555 CALIFORNIA STREET
12TH FLOOR
SAN FRANCISCO, CA 94104
United States
Fenwick & West LLP > The Legal 500
Rankings
Fenwick & West LLP's technology transactions team demonstrates particular strength in the conduct of due diligence in the context of internal IP audits, mergers and acquisitions and other strategic transactions, frequently acting on the biggest transactions in the market. University and research institutes also rely on the skills of the team based around practice heads Jake Handy, who splits his time between the San Francisco and Seattle offices, and Michael Farn in the Mountain View office. Another area of strength is the negotiation of licensing agreements on behalf of offices of technology transfer for private companies. The life sciences and technology sectors are the practice's home turf and the firm itself also invests in cutting-edge technology, including its award-winning artificial intelligence digital assistant 'Fenni'. The team also includes the renowned David Hayes in San Francisco and Andrew Klungness, who joined from Bryan Cave Leighton Paisner LLP in September 2019, adding his transactional expertise as well as his experience in advising on IP and commercial issues regarding digital platforms. Michael Shuster and Kevin Kabler joined Goodwin in February 2019.
Fenwick & West LLP's practice spans the development and management of the patent portfolios of international companies and start-ups alike, with the technology and life sciences sectors as the group's mainstays. Digital health companies, medical device manufacturers, pharmaceutical clients, telecommunications players and cybersecurity specialists in particular benefit from the team's expertise in both of these sectors. Additionally, the group is a go-to for matters involving issues regarding patentable subject matter and is known for its expertise in open source software patent matters. At the PTAB, the group assists with all types of post-grant proceedings and uses its own interactive PTAB database to analyze the development of the PTAB's practice. The caseload reveals the team's strength in both domestic and cross-border work and includes a long string of multi-jurisdictional prosecution work. Michael Farn, the Mountain View-based head of the patent practice, and the co-chairs of the post-grant practice Michael Sacksteder and Stuart Meyer, based in San Francisco and Mountain View respectively, direct the prosecution team. Michael Shuster and Kevin Kabler joined Goodwin.
With offices in Silicon Valley, San Francisco and Santa Monica, Fenwick & West LLP's team has notable strength on the West Coast, where it maintains its established presence in growth company and early-stage financings matters. New York is another core base for the group. Life sciences and technology mandates form the backbone of the practice, with digital health and fintech matters also featuring prominently in the group's recent workload. Recent highlights include Michael Esquivel advising Calm.com, a developer of a mental health app, on its $88m Series B financing, bringing the company's total funding to $1bn; this allowed the client to reach unicorn status, making it the World's First Mental Health Unicorn. The highly regarded attorney Cynthia Hess co-leads the practice with Mark Leahy. Gordon Davidson has an excellent reputation for his expertise in the sphere. Other key partners include gaming sector expert Mark Stevens; San Francisco-based Samuel Angus; and Steven Levine, who advises startup tech companies on a range of matters. Michael Brown is a key name in the firm's newly established Santa Monica office. All named lawyers are based in Silicon Valley unless otherwise stated. In March 2019 Kristine Di Bacco moved to the Toronto office of Torys.
Fenwick & West LLP's practice has an excellent reputation for its expertise in  advising biotech, healthcare, fintech, media and software companies, to name a few sectors, on high-profile M&A-related technology transactions, licensing deals, collaboration agreements and development arrangements. Cybersecurity and artificial intelligence projects also feature in the group's workload. In the Mountain View office, Stefano Quintini advised Terns Pharmaceuticals on its collaboration and license agreement with late-stage pharmaceuticals company GENFIT to develop and commercialize therapies to treat liver disease. In San Francisco, practice head Jake Handy provides ongoing advice to Denali Therapeutics on patent and licensing issues. Other key partners in San Francisco are Ralph Pais and Jonathan Millard, who has experience of licensing matters and a variety of other commercial agreements. Vejay Lalla is a key contact in New York.
Fenwick & West LLP stands out for its expertise in technology and online-related copyright. Key figures in the San Francisco-based team include Jennifer Stanley, a name to note for transactional IP matters, particularly in the gaming sector; Andrew Bridges, an experienced litigator specializing in matters relating to the technology sector; and Laurence Pulgram, who is highly experienced in handling cases concerning new technology, particularly music streaming services. Also recommended is David Hayes, who has a similar emphasis on new technology and has been advising software companies such as SAP, Alteryx and ServiceNow on various regulatory issues.
Fenwick & West LLP
 has deep expertise in the technology and life sciences sectors, and recently expanded its strong West Coast presence with the opening of a new office in Santa Monica. Jointly chaired by San Francisco-based 
Douglas Cogen
 and 
Kris Withrow
in Mountain View, the team represents start-ups, established companies, and venture capital investors, and has been especially active in the areas of blockchain and fintech, healthcare, and AI in the auto industry. Contacts in New York include 
Ken Myers
 and 
Gordon Davidson
, who handle M&A and strategic investment deals. The team has also named a number of new partners over the past year: 
Stephen Fisher
 in Mountain View, and 
Bomi Lee
 and
Ryan Slunaker
 in San Francisco were all promoted to the partnership.
Fenwick & West LLP's tax team advises US and international clients on tax matters in the context of cross-border corporate transactions, and has also advised a number of Fortune 500 companies on business structuring matters following the 2017 TCJA. In addition to supporting the firm's M&A work, the team is also frequently engaged as special tax counsel, even in deals where another firm has led the transaction. Key figures include James Fuller, 'a very strong strategic advisor'; David Forst, who is recognized in particular for his expertise in transfer pricing; and next generation partner Larissa Neumann, who specializes in international tax planning and tax controversy. William Skinner has led a number of the team's major transactions over the past year, as has Idan Netser, 'an amazing legal professional', who has niche expertise in advising Israeli growth companies and tech start-ups on US tax matters. Adam Halpern chairs the tax practice group. All named attorneys are based in Mountain View, California.
Fenwick & West LLP has a strong transactional tax practice, which is a key component of the firm's broader ability to service its corporate client base. Practice chair Adam Halpern has over two decades' experience acting for high-net-worth individuals and Fortune 500 companies in the media, pharmaceuticals and gaming industries. Of late, Halpern has developed a particularly strong reputation for advising clients on the impact of the 2017 TCJA. Other key figures include Larissa Neumann, international tax specialist David Forst, and James Fuller, who is widely considered to be one of the country's leading tax lawyers. All listed lawyers are based in Mountain View, California.
'The strongest capital markets practice in the Pacific Northwest', Fenwick & West LLP's firm-wide strengths in the technology and life sciences sectors ensures that it punches above its weight in the IPO sphere. The firm advised both issuers and underwriters on a clutch of high-profile offerings over the past year, and it regularly ranks among the market leaders nationally for technology-related IPOs. Seattle-based James Evans co-heads the group and is highlighted for his 'incredibly deep technical expertise'; notably, he has led or co-led offerings that have raised over $40bn worth of combined proceeds. Robert Freedman co-chairs the practice from San Francisco and routinely advises technology and life sciences companies on transactional and regulatory matters, with a strong recent run in IPOs. Seattle-based Alan Smith chairs the corporate group and specializes in advising emerging companies on the full range of corporate and securities issues. Seasoned corporate veteran Gordon Davidson is also a key contact.
Fenwick & West LLP has an impressive client roster of multinational clients, most notably in the technology sector. Mountain View-based Connie Ellerbach leads the practice and has managed portfolios for global companies and startups, with expertise both in counseling and prosecution. Sally Abel is a former litigator and is adept at helping clients avoid disputes. Also highly recommended is Karen Webb, who has carved out a niche in trademark law relating to social media.
Specialist technology firm Fenwick & West LLP frequently assists disruptors in the fintech space with matters ranging from financing and corporate transactions to privacy and cybersecurity. The group is led by Alan Smith, who has experience of major corporate transactions in the fintech sector. Other names to note include Michael Brown, who splits his time between San Francisco and Santa Monica and is particularly active in venture capital transactions; Andrew Albertson, who has particular expertise in the payments space; financial regulatory partner Daniel Friedberg; and privacy and cybersecurity experts James Koenig and Tyler Newby, who are based in New York and San Francisco, respectively. All named attorneys are based in Seattle unless otherwise stated.
The team at Fenwick & West LLP has experience handling IRS audits and tax litigation in federal court. Tax litigation chair Kenneth Clark is a name to note for federal tax audits, litigation and appeals, and transfer pricing-related advisory and controversy work. Another key figure is James Fuller, who stands out in this space for his market-leading transfer pricing expertise. Adam Halpern chairs the wider tax group and has an active transactional and cross-border advisory practice. All named attorneys are based in Mountain View, California.
Fenwick & West LLP
 has represented leading names in the technology sector for almost 50 years, and the track record of its securities litigation practice includes significant matters for the likes of Uber, Fitbit and GoPro. The firm is also increasingly active for both start-ups and mature companies in other sectors, notably financial services, food and beverage, pharmaceuticals, medical devices and energy. It is not only among the most active firms in California for securities litigation, but also handles sizeable class actions and derivative suits in courts across the US. The practice acts for public companies, financial institutions, investors, board members and executives in civil securities litigation matters, corporate governance matters, and SEC and DOJ enforcement proceedings.
Kevin Muck
 and
Susan Muck
 lead the practice from San Francisco, where the bulk of the ten-partner practice is based.
Fenwick & West LLP's West Coast trademark team has a strong reputation in the technology sector, in line with the firm's wider strengths. Jedediah Wakefield in San Francisco chairs the litigation group, and has handled a huge variety of IP and technology disputes for well-known tech companies including GoPro and Groupon. Eric Ball regularly works alongside Wakefield in the team's largest disputes; he is particularly strong in instances of reverse confusion.
With a substantial California presence, Fenwick & West LLP is a trusted employee benefits and executive compensation advisor to a host of start-ups and venture capital clients in the biotechnology, life sciences, medtech and other innovative sectors, often handling complex equity compensation negotiations. Mountain View-based practice heads Scott Spector and Shawn Lampron frequently advise on the target side of high-value acquisitions, while Matthew Cantor is driving the firm's New York expansion and is the go-to name for handling IPO exits.
Fenwick & West LLP has firm-wide expertise in the technology and life sciences sectors, two areas of in which cyber law and data protection are of prime importance. In particular, the team has niche specialization in emerging technology and digital health, but also acts for clients in the gaming, financial services and fintech sectors. Jointly headed by New York-based James Koenig and Tyler Newby in San Francisco, the team has established a track record in regulatory investigations and enforcement, class action litigation, breach response, standalone compliance matters and transactional support. Koenig is a key contact for emerging companies, while Newby has been increasingly active in advising on children's privacy issues in connection to digital gaming.
Fenwick & West LLP impresses with its track record of successfully fought federal court disputes and PTAB proceedings. Recently, the practice acted in a number of Section 101 disputes and secured victory in several cases at the Federal Circuit, including precedential verdicts. The group acts for a varied client base that includes international giants alongside start-ups, primarily from the technology, electronics and pharmaceutical sectors. In addition to its strong national practice, the group also offers experience in multi-jurisdictional matters. Michael Sacksteder in the San Francisco office is the head of the practice. Other offices include Mountain View, Seattle and New York.
Fenwick & West LLP >
Firm Profile
Fenwick provides comprehensive legal services to ground-breaking technology and life sciences companies – at every stage of their lifecycle – and the investors that partner with them. We craft innovative, cost-effective and practical solutions on issues ranging from venture capital, public offerings, joint ventures, M&A and strategic relationships, to intellectual property, litigation and dispute resolution, taxation, antitrust, and employment law. Fenwick has helped some of the world's most recognized companies become and remain market leaders.
History
Fenwick was founded in 1972 in the heart of Silicon Valley by four visionary lawyers who wanted to pioneer legal work for the technological innovations they believed would revolutionize the business world. The firm's history is inextricably entwined with the growth of technology in Silicon Valley. Fenwick incorporated Apple and took Oracle, eBay and Facebook public.
Main areas of practice
In recent years, our corporate group has completed approximately $500 billion worth of M&A transactions. Fenwick has also handled more than 200 IPOs. The firm has represented hundreds of growth-oriented companies from inception through maturity and has over 600 venture capital and private-equity backed clients. The group is ranked by Dow Jones and Chambers among the United States' top five venture capital practices.
Fenwick's IP group delivers comprehensive, integrated advice regarding all aspects of IP protection and exploitation. Our lawyers advise clients concerning novel issues under the Digital Millennium Copyright Act, domestic and international privacy issues, software and business method patents, evaluating and implementing new business models around open source software, crafting novel technology distribution arrangements and implementing IP audits.
The Fenwick litigation group regularly handles significant cases involving IP, corporate governance, securities, antitrust and general commercial litigation. Corporate Counsel has recognized Fenwick among the Top 10 "Go-To" litigation firms in the U.S. for Fortune 100 companies and the firm's IP litigation practice receives regularly recognition from organizations such as Chambers and U.S News & World Report.
Additionally, Fenwick has one of the nation's leading domestic and international tax practices. The dynamic and sophisticated practice stems from a global client base that has included over 100 Fortune 500 companies and over 50 Fortune 100 companies. In 2016, Fenwick was named San Francisco and Silicon Valley's Tax Firm of the Year and US West Coast Transfer Pricing Firm of the Year by International Tax Review. Two Fenwick tax partners are honored in The Legal 500 Hall of Fame.
Main Contacts
| Department | Name | Email | Telephone |
| --- | --- | --- | --- |
| Corporate | Alan C Smith (acsmith@fenwick.com) | | |
| Intellectual property | Rajiv Patel (rpatel@fenwick.com) | | |
| Litigation | Jedediah Wakefield (jwakefield@fenwick.com) | | |
| Tax | Adam S Halpern (ahalpern@fenwick.com) | | |
Staff Figures
Number of Partners : 115 Number of Lawyers : 240
Other
Chairman : Richard L Dickson (rdickson@fenwick.com) Managing Partner : Rodger R Cole (rcole@fenwick.com) Other Offices : Shanghai
Top Tier Firm Rankings
Firm Rankings