Fenwick & West LLP > San Francisco, United States > Firm Profile
Fenwick & West LLP
Offices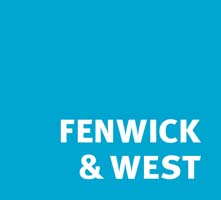 Fenwick & West LLP
555 CALIFORNIA STREET
12TH FLOOR
SAN FRANCISCO, CA 94104
United States
Fenwick & West LLP > The Legal 500
Rankings
At
Fenwick & West LLP
, the team around lead trio
Jennifer Stanley
,
Jonathan Millard
, both in San Francisco, and
Michael Farn
in Mountain View, focuses on technology licensing agreements as befits the technology powerhouse's wider positioning. The group's outstanding track record attracts large international corporations and start-ups and emerging companies alike, but also appeals to prestigious research institutes and universities, for example, for agreements involving technology transfer offices. The practice is particularly visible in large-cap transactions, but is also extremely active in the venture and growth capital space, not the least because of its wide-ranging technical expertise, including specialist knowledge of cryptocurrency, blockchain, augmented and virtual reality, and autonomous vehicles. The firm grew its privacy and cybersecurity practice to offer a comprehensive legal, business and technical advice package, leading to a number of new clients joining the client roster, including several hi-tech unicorns. San Francisco-based duo
David Hayes
and
Jake Handy
enjoy an excellent reputation.
Fenwick & West LLP
enjoys an excellent reputation for its prosecution work in the technology and life sciences sectors. The Californian powerhouse offers stellar technical and scientific expertise thanks to its many team members with advanced technical degrees, including in chemistry, electrical engineering, molecular biology, and computer science. Adept at assisting start-ups and growth companies with the development of their patent portfolios, the practice regularly accompanies its clients for years and is able to advise on major acquisitions or IPOs. Post-grant proceedings are another area of particular strength. Clients also benefit from the firm's portfolio management extranets, which are especially useful for the many international and multinational clients which can access and manage substantial patent portfolios from anywhere in the world. Another asset is the firm's Vermont-based patent operational office which ensures cost-efficient patent documentation handling and filing. Mountain View duo
Michael Farn
and
Rajiv Patel
share the lead of the practice.
Best known for its specialization in the technology and life sciences sectors,
Fenwick & West LLP
's California-based M&A practice stands out for the frequent representation of major technology acquirers in Silicon Valley, including Amazon, Cisco Systems, Facebook and Symantec, among others. The team is led by
Kris Withrow
 (Mountain View) and
Douglas Cogen
 (San Francisco), who focus on strategic acquisitions and exit events, and strategic and commercial transactions respectively.
Stephen Fisher
, whose experience includes public and private company mergers, stock and asset sales and purchases and joint ventures, was promoted to partner in January 2020.
Ken Myers
 in New York has a significant profile in technology and telecoms M&A. The group makes ample use of M&A technology, including proprietary deal rooms, diligence portals and an artificial intelligence tool for document review and analysis.
Fenwick & West LLP fields a team that 'is absolutely at the top of their game' and is commended for being 'very in the know on tech: who matters, what to expect, and what's going on'. Highly rated co-chairs Cynthia Hess and Mark Leahy lead the team from the firm's Silicon Valley base. Its industry coverage skews towards the technology, with a client base of start-ups and established companies covering all corners of the market. Roughly a quarter of the client base is in life sciences, and digital health (Fitbit and Peloton being two high-profile examples of the latter type to have achieved "established" status). Other key partners in Silicon Valley include Gordon Davidson, Michael Esquivel, and Mark Stevens. Michael Brown and Samuel Angus are contacts in the San Francisco office.
Fenwick & West LLP is firmly embedded in the technology sector, which accounts for roughly 70% of the firm's client base. This extends beyond IT, software, and the Internet, and includes life sciences, healthcare, media, financial services and retail. The firm has over 40 licensing and transactional attorneys devoted to this side of the practice, including sourcing, partnership and development agreements, as well as M&A, corporate finance, and related privacy and data security. Jennifer Stanley co-chairs the team with transactional partner Jonathan Millard. Other key partners include Mountain View-based Stefano Quintini, who co-heads the life sciences and health technology practice, and former co-chairs Ralph Pais and IP specialist Jake Handy, who divides his time between San Francisco and Seattle. Unless otherwise stated, all partners work in San Francisco
Based in Los Angeles, Fenwick & West LLP has broad expertise in copyright law in digital domains, including issues related to open source and DMCA safe harbours, as well as fair use and secondary liability. In addition to handling myriad portfolio issues for tech companies, including those in the gaming industry, the team also stands out in high-stakes copyright litigation. Copyright practice chair Jennifer Stanley, who also leads the firm's games industry group, is a name to note for tech transactions and related copyright protection and risk management issues. Copyright litigation co-chair Andrew Bridges has extensive experience at trial and appeals, and David Hayes handles IP counseling matters and litigation for software companies and other new technologies companies. Also recommended is Laurence Pulgram, another name to note for IP litigation.
The team at Fenwick & West LLP handles international tax planning for a variety of corporate entities, including Fortune 500 companies. Contacts in the Mountain View office include Larissa Neumann and James Fuller.
Fenwick & West LLP
 has focused principally on the tech sector over the years, but continues to build out its life sciences presence and its geographical coverage across the West Coast and in New York. In addition to landing numerous headline IPO engagements, the firm regularly represents clients in follow-on offerings, reverse mergers and other equity-related deals. The group operates almost exclusively on the issuer side in the life sciences sector, but is more evenly balanced between issuers and underwriters in the tech segment
.
San Francisco's 
Robert Freedman
  and Seattle partner 
James Evans
 are the firm's senior securities specialists, operating in the tech and life sciences sectors, respectively. Seattle's 
Amanda Rose
  and Santa Monica partner 
Ran Ben-Tzur
  are also recommended, as are 
Gordon Davidson
  in Silicon Valley and Seattle-based 
Alan Smith
 , who are both experienced in big-ticket IPOs.
The 'top-notch' trademark counseling and protection team at Fenwick & West LLP provides a full range of trademark advice to multinational corporations and household names in the areas of entertainment, data analytics, advertising, and digital and mobile gaming. Headed by Connie Ellerbach in Mountain View, the team frequently advises on trademark registration and enforcement, and domain name issues, as well as international trademark registration and transactional due diligence. Also recommended in Mountain View are Sally Abel, who specializes in international trademark management, and Karen Webb, a name to note for social media trademark law. In recent years its client list has expanded to include notable Silicon Valley companies operating in software, blockchain, and cryptocurrency.
Fenwick & West LLP
's deep focus on technology feeds into its growing fintech practice. The firm's lawyers regularly handle related corporate finance, regulatory, IP and litigation issues. Clients include digital currency companies, payment processors, online retailers, software providers and crypto exchanges, as well as banks and venture capital investors. Much of the work is done through the payment systems and blockchain teams, which are co-led by
Andrew Albertson
 and associate
Can Sun
 in Seattle, and
Michael Dicke
in San Francisco, who has deep experience in government regulatory investigations and securities enforcement. Technology transactions partner
Andrew Klungness
in Santa Monica and San Francisco venture capital expert
Michael Brown
are other names to note.
Fenwick & West LLP handles contentious tax matters and litigation for domestic and international corporates, covering issues ranging from federal tax audits and appeals to disputes arising from M&A transactions and transfer pricing arrangements. Key names in the Mountain View office include practice chair Adam Halpern, Larissa Neumann and James Fuller.
Fenwick & West LLP has a strong transactional tax practice, which is a key component of the firm's broader ability to service its corporate client base. Contacts in the team include David Forst, and James Fuller, both of whom are based in Mountain View, California.
Litigators at Fenwick & West LLP are rated by clients for their ability to 'communicate in an informal business language rather than legalese which sets them apart from many other law firms'. Based in California, the firm frequently acts for leading companies and individuals in the technology sector. Its recent work includes securing the dismissal of a securities fraud class action against Tesla and Elon Musk that alleged they misrepresented the company's ability to meet anticipated production capacity. In September 2020, former lead partners Susan Muck and Kevin Muck joined WilmerHale's San Francisco office. Dean Kristy in San Francisco and Felix Lee in Mountain View now lead the practice group.
Fenwick & West LLP
sets itself apart from its competitors through its focus on the technology and gaming sector in addition to its busy caseload of disputes from the pharmaceutical, biotechnology and wider life sciences sectors. With mediation and arbitration experience that complements the district court, PTAB, ITC and Federal Circuit practice, the group is equipped for any type of patent dispute arising in the US. Its ability to also take on multi-jurisdictional disputes, including those involving several foreign jurisdictions, is another bonus for the firm's many international clients. The practice has developed a strategic eDiscovery service to provide its in-house discovery attorneys with a fast and cost-reducing tool for litigation preparation. The dedicated pricing and budget team further helps clients with the management of litigation costs. San Francisco-based
Michael Sacksteder
directs the practice which includes a team of life sciences and pharmaceutical experts in New York, with
Laura Moran
, who made partner in January 2021 and specialises in complex litigation, Hatch-Waxman disputes, arbitration and inter partes reviews, as the most recent partner addition. Other key offices are in Mountain View, Seattle
The California-based team at Fenwick & West LLP has experience in large-scale domestic and international IP management, and is recognized here for representing companies in the technology and life sciences sectors in federal and state courts, as well as at the TTAB. It is particularly experienced in pursuing and defending against time-sensitive requests for temporary restraining orders and injunctive relief. The team is also rated for its ability to obtain early settlements. Based in San Fransisco, chair of the trademark litigation group Jedediah Wakefield has handled cases in both trial and appellate courts, as well as in arbitration forums. Operating out of Mountain View, Eric Ball is strong on priority disputes, reverse confusion matters for start-ups, and trademark enforcement.
With a reputation for acting 'at the cutting edge of the tech industry', Fenwick & West LLP's employee benefits and executive compensation group provides transactional support to an established base of start-ups and global corporations. Practice head Shawn Lampron 'consistently provides cutting edge, practical advice on some of the trickiest compensation issues'. Scott Spector is noted for his expertise in 409A and golden parachute plans, while Gerald Audant handles a range of equity compensation arrangements, including deferred compensation plans. New York-based Matthew Cantor has particular strength in advising on IPOs and other exit transactions. Apart from Cantor, all named lawyers are based in the Mountain View office.
Jointly led by cybersecurity expert
James Koenig
 and seasoned litigator
Tyler Newby
, the team at
Fenwick & West LLP
acts for well-known companies including Uber and Credit Karma. The firm is highly regarded in the technology, life sciences and fintech sectors, where it handles data protection matters as they relate to AI and machine learning, geolocation, health analytics, cryptocurrency and blockchain, and global compliance across these areas. It represents leading players in the fields of e-sports and augmented reality.
Fenwick & West LLP leverages a strong nationwide multi-disciplinary team led by Melanie Mayer (Seattle), Stefano Quintini (Mountain View) and Matthew Rossiter (San Francisco), who together have a wealth of experience assisting early- and late-stage companies in patent infringement suits, and commercialization through licensing, joint ventures and collaboration agreements. San Francisco-based Jake Handy, Effie Toshav and Robert Freedman act for life sciences clients in the full spectrum of transactional and capital market issues. In New York, James Trainor, Jeffrey Oelke and Robert Counihan are recommended for patent and commercial litigation.
Fenwick & West LLP >
Firm Profile
Fenwick provides comprehensive legal services to ground-breaking technology and life sciences companies – at every stage of their lifecycle – and the investors that partner with them. We craft innovative, cost-effective and practical solutions on issues ranging from venture capital, public offerings, joint ventures, M&A and strategic relationships, to intellectual property, litigation and dispute resolution, taxation, antitrust, and employment law. Fenwick has helped some of the world's most recognized companies become and remain market leaders.
History
Fenwick was founded in 1972 in the heart of Silicon Valley by four visionary lawyers who wanted to pioneer legal work for the technological innovations they believed would revolutionize the business world. The firm's history is inextricably entwined with the growth of technology in Silicon Valley. Fenwick incorporated Apple and took Oracle, eBay and Facebook public.
Main areas of practice
In recent years, our corporate group has completed approximately $500 billion worth of M&A transactions. Fenwick has also handled more than 200 IPOs. The firm has represented hundreds of growth-oriented companies from inception through maturity and has over 600 venture capital and private-equity backed clients. The group is ranked by Dow Jones and Chambers among the United States' top five venture capital practices.
Fenwick's IP group delivers comprehensive, integrated advice regarding all aspects of IP protection and exploitation. Our lawyers advise clients concerning novel issues under the Digital Millennium Copyright Act, domestic and international privacy issues, software and business method patents, evaluating and implementing new business models around open source software, crafting novel technology distribution arrangements and implementing IP audits.
The Fenwick litigation group regularly handles significant cases involving IP, corporate governance, securities, antitrust and general commercial litigation. Corporate Counsel has recognized Fenwick among the Top 10 "Go-To" litigation firms in the U.S. for Fortune 100 companies and the firm's IP litigation practice receives regularly recognition from organizations such as Chambers and U.S News & World Report.
Additionally, Fenwick has one of the nation's leading domestic and international tax practices. The dynamic and sophisticated practice stems from a global client base that has included over 100 Fortune 500 companies and over 50 Fortune 100 companies. In 2016, Fenwick was named San Francisco and Silicon Valley's Tax Firm of the Year and US West Coast Transfer Pricing Firm of the Year by International Tax Review. Two Fenwick tax partners are honored in The Legal 500 Hall of Fame.
Main Contacts
| Department | Name | Email | Telephone |
| --- | --- | --- | --- |
| Corporate | Alan C Smith (acsmith@fenwick.com) | | |
| Intellectual property | Rajiv Patel (rpatel@fenwick.com) | | |
| Litigation | Jedediah Wakefield (jwakefield@fenwick.com) | | |
| Tax | Adam S Halpern (ahalpern@fenwick.com) | | |
Staff Figures
Number of Partners : 115 Number of Lawyers : 240
Other
Chairman : Richard L Dickson (rdickson@fenwick.com) Managing Partner : Rodger R Cole (rcole@fenwick.com) Other Offices : Shanghai