FerradaNehme > Santiago, Chile > Firm Profile
FerradaNehme
Offices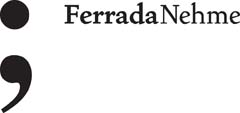 FerradaNehme
ORINOCO 90, 16TH FLOOR
LAS CONDES
SANTIAGO, 7560970
Chile
FerradaNehme > The Legal 500
Rankings
'The best free competition law firm in Chile', FerradaNehme's 21-member competition practice is one of the largest and most specialised in the country; it participates in some of the market's most significant investigations and antitrust litigation, as well as assisting with voluntary procedures, M&A clearance, compliance, and anti-dumping and safeguard matters. The practice fields three 'standout' partners in Nicole Nehme (over 25 years' experience in competition and regulatory law); the 'exceptional' Benjamín Mordoj (recently focused on the interaction between competition law and new technologies); and Diego Hernández (complex litigation before the TDLC). Clients also benefit from the group's consistent collaboration with the firm's litigation, telecoms and public law practices. Josefina Campos remains associate practice director and has witnessed notable growth in 2020 with four lawyers joining the group: of counsel Carolina Oñate (hired from the TDLC); and associates Bárbara Galetovic and Sergio Fuentealba (both previously at the FNE) and Gonzalo Villazón (recruited from Núñez Muñoz Abogados). Additional internal boosts included Raffaela Corte and Beatriz Hidalgo re-joining as senior associates after completing their LLMs in the UK, and the May 2021 elevation of Mabel Ahumada (at the FNE until 2018) and litigator Tomás Pérez to the partnership.
Practice head(s):
Nicole Nehme; Benjamín Mordoj; Diego Hernández
Testimonials
'The best free competition law firm in Chile, with true experts in antitrust issues – a firm that inspires confidence.'
'Capable, of quick responses and always ready to resolve issues quickly.'
'Standout partners with associates that are also very capable.'
'Flexibility and ability to adapt to clients' needs.'
'Able quickly to resolve the basic questions so as to speed up negotiations, but at the same time carry out in-depth analysis of complex issues that merit extensive review and cross-sectional teams.'
'Benjamín Mordoj is exceptional in his constant support during all types of internal consultations and presentations and responses to FNE letters. He adapts to new scenarios as a result of new regulations (where there is no jurisprudence), and his advice is accurate.'
'Mabel Ahumada complements the team very well through her assistance with more practical issues.'
'Nicole Nehme, Benjamín Mordoj and Mabel Ahumada work well as a team, with their responsibilities well divided, and they are clear in defining the expectations and scope of their work. They also have experience in economic matters, which is scarce in lawyers.'
Key clients
Delta Air Lines
Cargill
Walmart Chile
Liberty Latin America
Transbank
Nestlé Chile
Nestlé
Pegasus Aviación
Enjoy
Plaza
Copec
Empresas Oxxean
Falabella
Compañía Siderúrgica Huachipato
Lotus Producciones
Farmacias Ahumada
Gasco GLP
Laboratorios Biosano
LG Electronics (Chile )
Transelec
Ferrocarril del Pacífico
Colbún
Work highlights
Advised Delta Air Lines on the negotiation of several remedies with the Chilean Antitrust Agency, in relation to its acquisition of a participation in Latam Airlines Group.
Representing Cargill before the Chilean Antitrust Court in a significant pending Chilean cartel case.
Represented Transbank before the Chilean Antitrust Court in a number of cases.
The 'excellent' six-member department at FerradaNehme handles all aspects of environmental law work, focusing particularly on the development and permitting of complex projects. Typical activities include working alongside its clients' government and community relations teams on environmental conflict avoidance; developing compliance programmes for environmental obligations; and environmental litigation and sanctioning procedures. The team has also developed a robust practice in relation to recently introduced recycling and extended producer-liability legislation. Heading the firm's environment and natural resources practice, Patricio Leyton specialises in the development of mining and energy projects, particularly matters involving permits and the environmental impact assessment (EIA) system; Valeria Ruz assists with permits and project development; and Carola Salamanca's experience includes four years at the Environmental National Commission's legal department. The strong second line of advisers includes senior associate Claudio Tapia, who rejoined in 2019 from the Superintendence of the Environment (where he prosecuted administrative sanctioning procedures); and active associate María-Pilar Dominguez.
Testimonials
'They listen to the needs of their clients and seek solutions to problems; they are not pigeonholed in their own opinions, and are open to hearing other opinions and suggestions.'
'A lot of practical experience.'
'They are excellent.'
'Very friendly lawyers who are always available and precise in their suggestions and recommendations.'
'Precision, intellect, loyalty, efficiency, and friendliness!'
'Outstanding partners and associates.'
'Patricio Leyton is willing to listen and search until he finds a viable solution to the proposed problem.'
Key clients
Andes Iron
Barrick Gold Corporation
Norte Abierto
BHP
Hochschild Mining
Teck Resources
Codelco
Stantec
European Southern Observatory
Work highlights
Acted for Chilean mining company Andes Iron in litigation before the Environmental Court.
Assisted Barrick with a complex sanctioning procedure.
Defended Norte Abierto before the Environmental Court against an invalidity claim, filed by an indigenous community against the Caspiche mining project's environmental qualification resolution.
'Superior to the competition,' FerradaNehme's public law and government practice is co-led by 'high-level partners' Luis Cordero and Josefina Court; the department integrates the firm's expertise in administrative law, economic regulation and litigation (before public agencies, the General Comptroller Office and High Courts of Justice) with diverse legal areas, such as environmental law, urban planning, financial markets and public control. Cordero is highly rated for his advice to both private entities - when they conduct their business in regulated industries and interact with authorities - and several governmental agencies, when preparing new laws and regulations, and implementing new government policies and institutions. Previously serving in the Legislative Office of the Presidency of Chile under different administrations, Court regularly assists both public agencies and private companies with preparing legal reports and opinions, as well carrying out legal presentations before the competent authorities and court. Also integral to the group is José Tomás Correa (promoted to partner in 2021), who focuses on administrative matters, administrative sanctioning procedures and regulated markets.
Practice head(s):
Luis Cordero; Josefina Court
Testimonials
'Superior to the competition, due to high-level partners Luis Cordero and Josefina Court.'
Key clients
Asociación de Empresas de Telefonía Móvil
Television Nacional de Chile
Canal 13
Sociedad Pesquera Landes
Agencia de la Calidad de la Educación
Fundación Chile
Autopista Central
Cooperativa del Personal de la Universidad de Chile
Sociedad Inversiones y Tarjetas
Asociación de Notarios, Conservadores y Archiveros Judiciales de Chile
Work highlights
Assisted Asociación de Telefonía Móvil (a trade association comprising most of Chile's main telecoms companies) with several  matters, including assessing the legality of a bill.
Assisted Televisión Nacional de Chile and Canal 13 with its interactions with the Viña del Mar Municipality, in relation to the suspension of an international song festival because of the Covid-19 outbreak.
Advised Sociedad Pesquera Landes in relation to the so-called Jibia Act (an amendment of the General Law on Fisheries and Aquaculture), which prohibits the capture of cuttlefish by trawling.
Housing a five-strong department, FerradaNehme has been developing preventative models and systems for its clients since 2008; and in 2013, the firm formally launched a compliance practice. The team is highly rated for its advice on complex compliance systems, in relation to competition, criminal law, environmental matters and data protection; and in 2020 broadened its practice through the inclusion of technology matters (in relation to privacy impact assessments). With a significant criminal litigation background, 'efficient and decisive' team head Rafael Collado is consistently sought out for his assistance with internal control procedures, criminal and administrative sanctions that apply to company directors, and new legislation. Also on hand is senior associate Lucía Álvarez, who advises on criminal-related compliance matters.
Testimonials
'FerradaNehme has a very comprehensive vision of compliance, integrated with antitrust and data protection expertise, among other matters.'
'Its platform for the safe handling of documentation is of a very good level.'
'Excellent professionals, with a great combination of knowledge and experience in relation to the legislation in force in Chile.'
'Their reports are extremely solid, giving confidence to the company client when making decisions based on them.'
'Lawyers with vast experience and deep knowledge of the operations of a large and complex company.'
'The team is certainly very professional and has shown that it has vast compliance knowledge.'
'Main comparative advantage is that they have the ability to adapt.'
'Rafael Collado is efficient and decisive.'
Key clients
BHP Billiton
Falabella
Novonordisk
Bupa Chile
Compañía de Aceros del Pacífico
Ab InBev Chile
Aguas Andinas
Compañía de Petróleos de Chile
Empresa Sanitaria de los Lagos
Pegasus Aviación
Work highlights
Advises BHP on regulatory compliance issues.
Assisting Bupa with the implementation of a general compliance system for Bupa group's subsidiaries in Chile.
Advised Novo Nordisk on the development of a compliance programme.
With approximately 15 years' experience, FerradaNehme's consumer law practice consistently acts in litigation involving both individual lawsuits and class actions. In relation to consumer law, the six-strong group also advises clients from an array of markets and industries on their relations with both SERNAC and sectorial regulatory agencies; it additionally assists with consumer law compliance programmes. A partner since 2016, former TMT practice head Stella Muñoz today leads the consumer law practice, combining her experience in telecoms regulation and consumer law; fellow partner Nicolás Ubilla has extensive experience in civil, commercial and economic litigation. Key associate support comes from intermediates Aníbal Korn, who joined the consumer law and complex litigation groups from Philippi Prietocarrizosa Ferrero DU & Uría in 2019; and Arturo Arriagada, who handles consumer law involving financial regulation, telecoms, data protection and retail.
Practice head(s):
Stella Muñoz; Nicolás Ubilla
Key clients
VTR Comunicaciones
Walmart Chile
Falabella
Sky Airline
Natura Cosméticos
Transbank
Latamfit Chile
Lotus Producciones
GC Rent Chile
Corporación Educacional Alianza Francesa de Santiago
Iplacex
Work highlights
Acted for VTR Comunicaciones in four class actions (filed by the Consumer Protection Agency and three consumer associations), which argued that VTR's clients had suffered interruptions, suspensions and alterations to their internet access service.
Represented Walmart Chile in a voluntary collective procedure before the Consumer Protection Agency.
Acted for Sky Airlines in a voluntary collective procedure before the Consumer Protection Agency, which sought to find a solution to alleged breaches of information duties, as well as passengers' rights to cancellation-related refunds.
FerradaNehme's six-member group consistently advises on telecoms and media regulation, e-commerce, information security, privacy, cross-border transactions involving technological services, and technological transformations; its expertise further extends to compliance, IT, tariff-setting, and related administrative procedures and litigation. Recently restructured, the TMT team now comprises two sub-areas: telecoms and media (regulation, litigation and complex negotiations), which is led by Nicole Nehme; and technology, data and cybersecurity, led by Jessica Matus, who joined in April 2020 as counsel from Marco Legal and was promoted to director eight months later. Also integral to the group are partner Stella Muñoz, who assists TMT clients with consumer protection advice, and director Sebastián Dufeu (competition law, telecoms and media law/regulation), along with senior associate Sebastián Morales and associate Nicolás Morales.
Testimonials
'Expert lawyers who give personalised attention.'
'Great for its mix of know-how, professionalism, human qualities and detail.'
'Rated for their availability, professionalism, empathy and for working as clients' partners.'
Key clients
VTR Comunicaciones
Liberty Latin America
Asociación de Telefonía Móvil
Walmart Chile
Transbank
Transelec
Work highlights
Advised Liberty Latin America on several transactions that involved in-depth analyses of Chilean telecoms regulations.
Advised VTR Comunicaciones, one of the main Chilean telecoms companies, on three non-contentious procedures before the Competition Court that will determine the future of Chile's 5G network.
Assisted Asociación de Telefonía Móvil, a trade association comprising most of Chile's main telecoms companies, with the assessment of the legality of a Technical Norm dictated by the Telecommunications Agency.
Part of FerradaNehme's TMT practice, the technologies and data privacy group was created in April 2020 when associate practice co-head Jessica Matus (privacy and data protection, cybersecurity, IT and e-commerce) joined as counsel from Marco Legal; subsequently Matus was promoted to director eight months later. The department advises clients from a range of industries, from telecoms and media content creation, to energy, retail, e-commerce, banking and finance, entertainment, pharmaceuticals and cosmetics. Fellow co-head (and partner since 2018), Benjamín Mordoj specialises in the interaction between competition law and technology.
Practice head(s):
Benjamín Mordoj; Jessica Matus
Testimonials
'Specialised in the legal, international jurisprudence and digital law aspects.'
'The team in charge pays attention to the protection of personal data and privacy, specialising in the legal aspects as well as having a solid base of knowledge in IT and digital rights.'
Key clients
Falabella
Walmart Chile
Novo Nordisk Farmacéutica
Copec
Transbank
Compañía de Acero del Pacífico
Asociación de Telefonía Móvil
Natura Cosméticos
GC Rent Chile
Work highlights
Advising Chilean steel producer and mining company CAP on different matters concerning privacy and data protection, including training employees on the application of data protection regulations and standards.
Assisted Asociación de Telefonía Móvil, a trade association made up of most of Chile's main telecoms' companies, on the legality (from a telecoms and data protection regulation viewpoint) of a Telecommunications Agency Technical Norm.
Advises GC Rent (the Chilean subsidiary of German leasing and financing company Grenke), on data protection matters which concern the processing of the data of clients, employees and partners.
In addition to compliance work, FerradaNehme's four-strong department is experienced in economic criminal matters, including high-profile criminal cases, as well as assisting companies with investigation prevention strategies, internal investigations and administrative-sanctioning processes. Notable expertise also involves pyramid scams, civil servant crimes and 2018's Law 21, 121, which amended the rules concerning corruption, incorporated new areas of criminal conduct and expanded legal entities' criminal liability. In addition to leading the firm's compliance practice, Rafael Collado (a partner since 2018) acts on criminal cases involving corporate malfeasance, while senior associate Lucía Álvarez's experience includes bribery, money laundering and general business crime-related cases.
Key clients
Corporación Nacional del Cobre de Chile
Constructor Atacama
Clínica Sierra Bella
Jorge Correa
Ximena Correa
Distal
David Rosales
Yves Cogoni
Innovación Social y Fundraising
AVLA Seguros de Crédito y Garantía
Sunset Tires
Fitch Ratings Chile (Clasificadora de Riesgos)
GC Rent
Work highlights
Assisted Codelco with the filing of a criminal complaint against its former executive president for the crime of incompatible negotiation.
Assisted Clínica Sierra Bella (CSB) with the implementation of a legal strategy in relation to a fraud suffered by CSB.
Acted for Constructor Atacama, which was the victim of a computer scam by virtue of which it deposited funds in the account of a stranger who posed as one of the company's suppliers.
'Able to deliver the best recommendations', FerradaNehme's corporate practice is developing a strong name in the market for high-end transactions, and regularly works alongside its colleagues from the firm's banking, insurance, financial regulation, competition, litigation and tax law departments. The practice co-heads are name partner and corporate law specialist Rodrigo Ferrada, and corporate practice director Juan Andrés Bretón (private and corporate law, including M&A, foreign investment and corporate reorganisations). Senior associate Roberto Carrillo advises Chilean and foreign clients, including private equity funds and financial institutions, on their transactions and investments in Chile.
Practice head(s):
Rodrigo Ferrada; Juan Andrés Bretón
Testimonials
'Better than the other firms we previously worked with. We are a company that needs quick responses, especially when requested by our parent company, and they never missed a date.'
'They are very rigorous and detailed with the information provided, but they manage to convey their opinions so that non-legal teams can understand each point.'
'They are able to deliver the best recommendations, adapting to our needs and requirements. In addition, they do everything with great proximity and availability, which is not very common in elite firms.'
'In addition to the absolute mastery of our business and the legal environment, they deliver answers and solutions very quickly.'
'Always present to ensure we comply with all local regulations.'
'The pluses are professionalism and full availability, and adjusting to time requirements depending on the projects, which highlights their flexibility and broad vision when tackling complex issues.'
'Availability and good service with excellent technical responses.'
'The team led by Juan Andrés Bretón has great experience, and the ability to understand client problems and deliver very valid solutions.'
Key clients
Cervecería Chile
Acciona Industrial
Abengoa Energía Atacama
Neogen Corporation
Compañía de Petróleos de Chile
Labruyère Group
Grenke Group
Fitch Group
Galanz Group
Capstone Group
Innovación Social y Fundraising
Transbank
Work highlights
Advised AB InBev Chile on a distribution agreement.
Advised (as Chilean counsel) Neogen Corporation on a cross-border M&A, which included Chile, Argentina and Uruguay.
Advises the Grenke Group, whose local subsidiary is GC Rent Chile, on its day-to-day corporate needs.
FerradaNehme's nine-strong complex litigation practice has its origins in the firm's expertise in antitrust/competition and economic regulation issues; unsurprisingly, the 'fully available' team has been most active, recently, in disputes involving consumer law, environmental issues, telecoms, civil law and unfair competition. The 'dedicated' group is managed by civil, commercial, and economic litigation expert Nicolás Ubilla (a partner since 2018), and competition law and regulatory specialist Nicole Nehme. Litigation practice group director Marcela Rodríguez is a civil, commercial and consumer litigation expert, while 'excellent negotiator' Pablo Cornejo is the senior associate to note.
Practice head(s):
Nicole Nehme; Nicolás Ubilla
Testimonials
'Always available to resolve concerns.'
'They are friendly, direct, professional lawyers and always ready to guide.'
'This team will do everything possible to find a solution that is as fast and economical as possible; and they ensure that their clients do not incur unnecessary expenses, and have a team that is well prepared to negotiate and reach agreements.'
'When we compare it with other firms, we feel that we are really working with a team that cares about its client more than its own income.
'The collaboration with FerradaNehme is extraordinary. They are fully available to assist us and dedicated to each case; and by having specialists in various areas, when filing a dispute we know that all aspects were considered and evaluated.'
'As professionals, they are at the highest level of knowledge and skills, but when complemented with their soft relationship skills they make everything flow to perfection.'
'The year 2020 was complex for everyone, but the team's quality of communication was not affected, and we maintained excellent contact through the various communication platforms.'
'Senior associate Pablo Cornejo is an excellent negotiator.'
Key clients
VTR Comunicaciones
Walmart Chile
Corporación Nacional del Cobre de Chile
Corporación de Fomento de la Producción
Andes Iron
Canal 13
Televisión Nacional de Chile
Transbank
Work highlights
Defended VTR Comunicaciones against a class action lawsuit brought by SERNAC, which was based on the alleged violation of the Consumer Protection Act.
Defended Walmart against three class actions, which sought to compensate consumers who suffered damages because of the infringement of competition rules.
Acted for Televisión Nacional de Chile and Canal 13 in relation to an international music festival concession.
FerradaNehme >
Firm Profile
The firm: Founded in 2000, FerradaNehme is a multi-specialist law firm with an outstanding position in the Chilean market of legal services, particularly in complex areas of legal practice, such as competition and regulated markets, environmental law, litigation, public law and government, TMT, corporate law, consumer law and compliance. In such areas, FerradaNehme is generally recognised as one of the most highly recommended firms in the handling of difficult challenges, on behalf of Chilean and international companies and institutions participating in a wide variety of markets and industries, as well as governmental institutions.
Currently, the firm is positioned among the most sought-after firms of the country, given its professional capacity and its unique integrated offer approach, its numerous highly qualified professional and administrative staff, and their individual and collective experiences. Its strategy is to further develop 'niches' within its main areas of practice, thereby taking full advantage of the specific expertise of its individual lawyers. Examples include the consumer law, compliance, technology, and energy practices, among others.
In just 20 years, FerradaNehme has become one of Chile's leading, largest and most successful law firms. This is the result of the dedication and excellence of FerradaNehme's professionals, the recognition of its clients and the remarkable results obtained.
Main areas of practice
Competition/antitrust and economic regulation: The firm receives a huge quantity of work, such as legal opinions and surveys; mergers and acquisitions; voluntary and mandatory pre-merger filings; antitrust investigations and litigation; strategic advice; negotiation with antitrust authorities; economic advice provided together with the country's most renowned economists; development and implementation of compliance programs, among others. We have recently hired an internal economist to this group of professionals.
Contacts: Nicole Nehme, Diego Hernández, Benjamín Mordoj
Energy (electricity and gas):  The firm advises regulated industries on almost every market area. Given the multidisciplinary requirements of energy law, the energy law practice group is founded on the pillars of economic regulation, public and environmental law matters. It works in close collaboration with the litigation and corporate practice groups, with the assistance of four partners: Nicole Nehme, Luis Cordero Patricio Leyton and Benjamín Mordoj. The firm advises public authorities, as well as electricity generation, transmission, and distribution companies, and is actively participating as a consultant in the vibrant renewable energy market. Additionally, the firm advises several oil and gas companies.
Contacts: Nicole Nehme, Benjamín Mordoj
Environment and natural resources: The firm is regularly engaged in the most challenging issues concerning environmental permits; approval and development of natural resources projects in areas of mining, energy, waste management, among others; drafting and review of environmental impact studies and declarations; marine concessions; negotiation with local communities; advice on environmental and natural resources issues and renewable energy; among others.
Contacts: Patricio Leyton, Valeria Ruz, Carola Salamanca
Dispute resolution: The growth of this practice has been remarkable. It currently handles civil, commercial, economic, procurement, administrative and constitutional litigation before Civil Courts, Courts of Appeals, Supreme Court, and specialised litigation before special courts; administrative proceedings before regulatory authorities; arbitration and mediation.  The goal here is to avoid repetitive or volume work, only accepting high profile and complex cases, always interacting with other areas of practice, considering the natural complexities of each industry.
Contacts: Nicolás Ubilla, Nicole Nehme
Corporate/M&A: The practice remains a boutique-like endeavour, focusing on mergers and acquisitions, transaction finance, capital markets, foreign investment, contracts and related transactions. Regularly advising national and international companies when confronted with substantial work matters, through the drafting of sophisticated and innovative contracts, memoranda and legal opinions.
Contacts: Rodrigo Ferrada, Juan Andrés Bretón
TMT: This practice is made up of a highly qualified group of individuals with concrete experience, dedication, and expertise. Has represented clients before sectorial authorities, also participating in the most relevant cases in the last few years. The practice has advised on the development of technology, telecoms and media projects, with a diverse legal approach as well as other business, economic and regulatory considerations. It has been involved in digital strategies incorporating data processing technologies (i.e., big data, cloud services, cybersecurity, eBanking, among others), as well as in issues connected to personal data protection, transactions involving technological services, and in litigation arising from these matters.
Contacts:  Nicole Nehme, Benjamín Mordoj, Jessica Matus
Public law and government: The core focus of this practice is providing dedicated advice and opinions to the Central Government and its agencies, as well as for private organisations and institutions in a broad range of areas including banking, health care, environment, consumer regulation, pensions, and other matters.  Provides also regular advice to foreign governments, in the design of new regulatory frameworks and institutions.
Contacts: Luis Cordero, Josefina Court
Compliance: The firm believes that incorporating programs concerning criminal, antitrust, consumer, data or environmental compliance, constitutes an essential preventive mechanism for companies. This practice is responsible for the implementation and constant update of compliance programs in the most diverse fields of expertise. The firm also provides all educational and control materials required by clients; it is an expert in the required training for the continued improvement of the internal practices and culture of companies. The advice includes all aspects of compliance programs; on their institutional, behavioural, or procedural dimensions.
Contact: Rafael Collado
Senior partner: Nicole Nehme
Managing partner: Rodrigo Ferrada
Main Contacts
| Department | Name | Email | Telephone |
| --- | --- | --- | --- |
| Competition/Antitrust and Economic Regulation | Nicole Nehme | nnehme@fn.cl | (+56 22) 652 9000 |
| Competition/Antitrust and Economic Regulation | Diego Hernández | dhernandez@fn.cl | (+56 22) 652 9000 |
| Competition/Antitrust and Economic Regulation | Benjamín Mordoj | bmordoj@fn.cl | (+56 22) 652 9000 |
| Energy (electricity and gas) | Nicole Nehme | nnehme@fn.cl | (+56 22) 652 9000 |
| Energy (electricity and gas) | Benjamín Mordoj | bmordoj@fn.cl | (+56 22) 652 9000 |
| Environment and Natural Resources | Patricio Leyton | pleyton@fn.cl | (+56 22) 652 9000 |
| Environment and Natural Resources | Valeria Ruz | vruz@fn.cl | (+56 22) 652 9000 |
| Environment and Natural Resources | Carola Salamanca | csalamanca@fn.cl | (+56 22) 652 9000 |
| Dispute Resolution | Nicolás Ubilla | nubilla@fn.cl | (+56 22) 652 9000 |
| Dispute Resolution | Nicole Nehme | nnehme@fn.cl | (+56 22) 652 9000 |
| Corporate/M&A | Rodrigo Ferrada | rferrada@fn.cl | (+56 22) 652 9000 |
| Corporate/M&A | Juan Andrés Bretón | jbreton@fn.cl | (+56 22) 652 9000 |
| TMT | Nicole Nehme | nnehme@fn.cl | (+56 22) 652 9000 |
| TMT | Benjamín Mordoj | bmordoj@fn.cl | (+56 22) 652 9000 |
| TMT | Jessica Matus | jmatus@fn.cl | (+56 22) 652 9000 |
| Public Law and Government | Luis Cordero | lcordero@fn.cl | (+56 22) 652 9000 |
| Public Law and Government | Josefina Court | jcourt@fn.cl | (+56 22) 652 9000 |
| Compliance | Rafael Collado | rcollado@fn.cl | (+56 22) 652 9000 |
| Consumer | Stella Muñoz | smunoz@fn.cl | (+56 22) 652 9000 |
Staff Figures
Other fee-earners : 47 Total staff : 87
Languages
English Spanish French German Arabic Japanese Italian
Memberships
IBA (International Bar Association)
Other
Partners : 12 Associates : 44 Of Counsel : 3