Sydney Mitchell LLP > Birmingham, England > Firm Profile
Sydney Mitchell LLP
Offices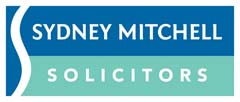 Sydney Mitchell LLP
Cavendish House
39 Waterloo Street
Birmingham
B2 5PP
England
Sydney Mitchell LLP > The Legal 500
Rankings
Andre Minnaar
 and
Melissa Southall
 at
Sydney Mitchell LLP
respectively specialise in immigration matters of a personal and human-rights based nature. The '
professional and very knowledgeable
' team advises on all types of entry clearance applications from abroad and in country applications, renewal applications and appeals.Minnaar, who is an experienced tribunal advocate, has a large LGBTQI following and has successfully represented many gay men and women and others in their asylum claims. Southall frequently advises on spouse visas, applications for children, asylum and on European applications to citizenship.
Practice head(s):
Other key lawyers:
Testimonials
'A very professional and approachable team that provides high quality advice covering a wide range of immigration issues including human rights, family reunion, the EU settlement scheme and the points based scheme for workers and students'.
'Andre Minnar is outstanding, good at taking note, listening to clients and asking questions where needed. Doesn't stress you out but creates a trusting relationship between us. He helped me on my statement using the right words and terminology. Andre makes you feel part of it all. Ready and willing to talk to you when you need it. He advice is priceless'.
'Andre Minnaar has been brilliant to deal with. He is very responsive and knows the industry inside out and has always gone above and beyond in my dealings with him'.
'Melissa Southall is an outstanding personality with a high degree of competence and professionalism. Her attitude towards clients is excellent'.
'Melissa is very approachable, professional and supportive. Explained everything very clearly and never gets tired of calling her repeatedly for advice and support. Very much customer focused. Professional and willing to listen carefully as well as being very patient'.
'I have instructed Melissa Southall for a number of immigration related matters and I have always found her work to be of an excellent standard. She provides thorough advice and is always responsive to any queries I have. She continually kept me up to date with the status of my cases and was friendly and approachable in delivering advice'.
'The key strength of the team is that it has the experience to deal with the full breadth of personal immigration issues – more so than many of its competitors. Both Andre Minnaar and Melissa Southall are very personable and provide an excellent client service'.
'Sydney Mitchell has a strong private immigration practice as it was founded by two very experienced practitioners, Andre and Melissa, who moved to the firm after successful careers elsewhere. Andre and Melissa are both excellent practitioners who work hard for their clients. Their preparation is meticulous and they are a pleasure to work for as a result – they make counsel's job easier'.
Work highlights
Successfully applied for an administrative review of an elderly man on an ancestral visa, who was unable to prove employability.
Successfully appealed a refusal of entry clearance.
Successful in further asylum submissions for a Gambian family, where the mother had already been subjected to Female Genital Mutilation back in Gambia as a child, and so fled and did not want her daughters to be subjected to the same.
Pam Deol
 heads the department at
Sydney Mitchell LLP
, having recently joined from
Thursfields Solicitors
; she specialises in will disputes, Inheritance Act claims and contentious trust and probate work and is skilled at representing claimants and defendants in a broad range of cases from trustee disputes to claims against executors, estates, beneficiaries and trusts.
Tracy Creed
and
Katie Maxwell-Stewart
are among the other key members of the team. The former head of department, 
Kamal Majevadia
, is now at
Irwin Mitchell
.
Practice head(s):
Other key lawyers:
Testimonials
'The firm has developed a very good reputation for being extremely responsive to their clients. Pam Deol has recently joined Sydney Mitchell to add additional experience to its contentious probate department. Pam is an extremely astute solicitor who handles these difficult cases with sensitivity'.
'Main thing is that firm's staff are very, very down to earth , honest and bilingual. Pam Deol is well known in sikh community for the last 20-25 years'.
'They care, listen and learn all about your case and never is anything too much trouble. Pam Deol was an outstanding solicitor along with her colleagues'.
'Pam Deol is outstanding in her field. She has an ability to grasp facts and information easily, and apply her broad experience and expertise to build great empathy and trust with clients. She continues to learn and apply herself to the latest case law and never rests on her laurels. I would say that Pam is a tremendous asset to Sydney Mitchell LLP, I also know that she supports and coaches new talent in the firm as well as other activities such as writing blogs and radio interviews'.
'Pam Deol is a vastly experienced litigator who is particularly adept at dealing with difficult family situations, and able in those situations to adopt a collegiate approach in order to bring people together in order often to achieve positive outcomes for her clients. When I have seen her in practice she is consistently good humoured but tough and able to work particularly well with Counsel to make her client's case'.
'Pam Deol has moved to Sydney Mitchell as a partner and will be a great asset. Pam is very professional'.
'Pam Deol is an outstanding lawyer who pays attention to detail and offers a high level of client care and service'.
'I have had dealings with Pam Deol who is a partner in the contentious trusts and probate department, she has extensive experience in the her area of expertise and has great client care skills and is able to build and maintain client relationships'.
Work highlights
Acting for two executors in a complex estate dispute, spanning 20 years and including 6 trusts.
Acting for A in a complex contentious probate partnership dispute culminating in an 8 day trial. Its  client was successful in his defence and counterclaim.
Acting for B in successfully defending a court of appeal application.
Sydney Mitchell LLP
fields a well-regarded collaborative law practice with two fully qualified collaborative lawyers. Key areas of focus under the joint leadership of
Karen Moores
 and
Mauro Vinti
 include divorce and civil partnership dissolutions, as well as on pre-and post-nuptial agreements and child arrangements.
Gemma Whitchurch
is another skilled practitioner meanwhile
Teresa Mannion
 is a Family Law Panel member.
Practice head(s):
Other key lawyers:
Testimonials
'Karen Moores is a force to be reckoned with. She is hugely experienced, determined and hardworking. Mauro Vinti is also highly recommended'.
'A local team that was always there when I needed it. Very detailed understanding of the needs of the process and how I should best be prepared for each aspect of it. Able to call on relevant experts who could both coach me and understand my needs through the court processes'.
'During the breakdown of my marriage, Karen Moores and Gemma Whitchurch were always at hand to lend professional advice. They ensured that I understood communications from the other party's solicitors and reasoned with me when taking into account costs for legal fees against costs of fighting for certain things'.
'Honest reliable and uses the correct approach when dealing with clients. Very attentive to the client's needs as well as offering realistic solutions and legal advice. Mauro Vinti is great and works in a collaborative manner and goes beyond the call of duty to get things done for the client. His pragmatic approach as well as out of hours availability is reassuring when dealing with personal legal matters'.
'Karen Moores has been brilliant, approachable, professional and knowledgeable. I have never had any trouble contacting Karen and she has always been on hand to answer any questions I've had and explain things fully, while also adding a touch of humour when needed'.
'Karen Moores has an exceptional reputation in the area of private law family work and financial remedy. She is dogged and determined. She is unafraid of giving robust and practical advice to her clients'.
'Karen Moores is an energetic, dedicated and talented solicitor. All angles are thought about, all possible arguments pursued whilst at the same time retaining an air of calm assertiveness that is so reassuring for clients. Opponents know they have a tough case ahead but one that will be professional and balanced'.
'The team is one of the best teams in Birmingham. I cannot recommend the team highly enough. The instructions are always of the highest standard. The approach of the firm is exceptional and as a result, achieve fantastic outcomes for their clients. Gemma Whitchurch is one of the most impressive solicitors in Birmingham. She goes over and above for all her clients, and fiercely fights for them. She is thorough and robust and can rely on her to help assist me when she instructs me'.
Work highlights
Acting for the wife in divorce and financial remedy proceedings involving a successful family company built up during the marriage with assets worth in excess of £5m.
Advising on a divorce, financial and child arrangements issues dealt with litigiously by the husband and dealt with entirely remotely highlighting the difficulties caused by the pandemic.
Acting in a successful application made by the mother for permission to remove two children from the jurisdiction.
At
Sydney Mitchell LLP
, wealth preservation and elderly client matters are a significant part of the department's caseload, as are complex administration matters and applications to the court of protection. Under the leadership of
Tracy Creed
, the department frequently assists on NHS Continuing Health Care issues, routinely advising on and appearing at assessments and appeals.
Shelley Collingbourne
 advises clients on a wide range of private client matters.
Practice head(s):
Other key lawyers:
Testimonials
'Extremely courteous, responsive and professional. Patient and explains everything in terms that are understandable to the non legal person. Excellent value for money. Tracy Creed has been an outstanding solicitor. Her knowledge is unsurpassed and coupled with her friendly and humane approach I would not hesitate to recommend her. She has gone the extra mile'.
'Shelley Collingbourne recognised that l was able to complete a lot of the work involved and just needed assistance to calculate the inheritance tax payable. Instead of charging me to do work l could undertake she provided me with clear instructions of what was required so that her chargeable time was kept to a minimum. Shelley was always very clear and straightforward and l always felt that she was acting in a fair and honest way in my best interests'.
'I would strongly recommend Sydney Mitchell LLP to a potential client because of its reputation for providing professional services of the highest level. Shelley Collingbourne was always willing to discuss on the phone, reassuring me when I needed help (quite a lot!), explaining clearly when legal jargon got the better of me (again quite a lot)'.
'Tracy Creed at Sydney Mitchell has been nothing but caring, kind, helpful and professional. The team is well organised'.
'Tracy Creed has been helpful, caring, polite, professional and most importantly straightforward with us. It has been a delight to meet her and I would recommend her and the service she provides to any of my friends and family to use'.
'Tracy Creed has specialist knowledge and a very sound knowledge of general probate, trust and tax matters. Her client care, knowledge and approachability are all hugely impressive and she has always gone above and beyond the call of duty for her clients'.
'Shelley Collingbourne is helpful and knowledgeable and provides a very good overall service to clients and keeps me as financial adviser informed along the process. I would be very happy to recommend her. She is able to relate well to individuals'.
'This is a very client friendly team, personable, warm and caring, as well as being very technically competent. Tracy Creed is an incredible partner leading the private client team. Her attention to detail is second to none and she is incredibly knowledgeable. Tracy recently attended a mediation with me as private client support, and I only wish I could have her with me all the time! She had information at her fingertips and has such intimate knowledge of the tax regime. This lady is smart!'.
Work highlights
Advising on 3 estates and 6 interlinked trusts previously dealt with by another solicitors practice. Approximately £3m of assets in total.
Advising on a matter where the deceased died of natural causes and appointed his son as executor. The estate remained unadministered. The widow BTIM sought advice to have the son removed from his role so she could finalise the administration.
Advising on a very complex matter involving two estates, one inter-vivos trust and one trust created under a deed of variation. All the tax positions were interlinked and two of the four children of the two deceased parents had also died.
Sydney Mitchell LLP
's debt recovery team acts for claimants and defendants on a broad range of debt services, including return of goods claims, repossession, winding-up petitions and collection of secured and unsecured debts. Team leader
Leanne Schneider-Rose
 is well regarded for handling contentious insolvency claims and advising lenders on their options for loan recovery.
Key clients
Greenfield Mortgages III Limited
Work highlights
Acting for a bridging lender issuing possession proceedings and dealing with allegations made against the lender of the loan not being for business purposes despite the borrower completing forms to this effect in order to obtain the loan.
Appointing a Receiver over rental properties and dealing with disputes raised by the borrower in respect of the loan and the appointment of Receivers.
Acting for an individual in respect of a sports car that he sold which did not allegedly have the correct engine in it.
The restructuring and insolvency team at
Sydney Mitchell LLP
is very active on the contentious front, acting for insolvency practitioners and bridging lender clients on misfeasance claims and transactions defrauding creditors. This work is led by practice head
Leanne Schneider-Rose
, who also assists companies in financial difficulties and banks in asset recovery.
Testimonials
'The team is expertly led by Leanne Schneider-Rose but also has great associates under her. I have found that no matter who I am dealing with on a case they are on top of the file, motivated and give 100%, including when there has been urgent work through the pandemic that necessitated going into the office or working late, etc.'
'Leanne Schneider-Rose leads the team excellently and has great connections, she brings in a wealth of work to the department because she is both knowledgable and relatable. IPs and other professional clients trust Leanne explicitly. She also has extensive experience of both insolvency and financial law.'
'The team offers unparalleled legal knowledge and advice to its clients at all moments during assignments, providing practical, effective and unbiased solutions to complex problems, as well as being proficient in dealing with simple matters cost effectively. A joy to work with.'
'Leanne Schneider-Rose has demonstrated time and again her deep expertise and willingness to overcome obstacles. She is quick to respond and always offers practical and effective solutions to sometimes complex problems. It is always a privilege to work with her.'
'The insolvency department within Sydney Mitchell is very well established, and Sydney Mitchell is a trusted adviser.'
Key clients
Dains Business Recovery Ltd
Poppleton & Appleby
FRP Advisory LLP
Smart Business Recovery Ltd
Work highlights
Acting for a bridging lend client in obtaining an injunction against third party assets where £300k had been lent but security could not be taken since the borrowers were not in fact the true borrowers as fraudulent documentation had been provided to the lender client to obtain the loan.
Advising and acting for an Insolvency Practitioner in respect of a Bankrupt who was made bankrupt in 2013 but his period of discharge had been suspended indefinitely and he had continued to obtain monies from third parties by deception.
Acting for a bridging lend client in appointing Receivers over a piece of land owned by an individual borrower with planning for 5 houses and thereafter advising the Receiver in respect of her duties for dealing with the land in the face of the borrower insisting that value must be obtained by a build out of the land.
Sydney Mitchell LLP
fields a team well-placed to advise on a wide range of clinical negligence disputes. It regularly pursues claims against hospitals in the West Midlands area and has dealt with various issues relating to delayed diagnosis and falls.
Mike Sutton
heads both the personal injury and clinical negligence offerings at the firm, the former of which is currently instructed in a number of significant cases where clients have suffered life-changing injuries and where damages are in the region of £1m. Senior personal injury executive
David Lydon
is another key member of the team.
Practice head(s):
Other key lawyers:
Testimonials
'Sydney Mitchell is a friendly firm with committed lawyers who passionately support the local community based around its three offices in the West Midlands. The personal injury team comprises a small number of experienced, skilled practitioners who have an excellent reputation'.
'Sydney Mitchell is a small firm in the market, but manages to obtain and proficiently run a number of high value personal injury claims, including amputation claims. Although smaller in size than many of its rivals, this allows for good levels of client contact and support. Mike Sutton – a highly tenacious associate who always goes the extra mile for his clients'.
'Mike Sutton heads the personal injury and clinical negligence team and is exceptionally skilled at handling serious and catastrophic injury claims. Mike's talent is understanding his clients and tailoring the service that he provides. He speaks to clients on their own level and quickly gains their trust. Mike possesses over 30 years experience in personal injury and clinical negligence law and matches the finest in the industry for insight and expertise'.
'The PI team at Sydney Mitchell is, in my experience as counsel, excellent. It is clear that an exceptional service is provided to the clients, the instructions are always clear and on point. David Lydon and Mike Sutton'.
'Mike Sutton, associate – vastly experienced litigator. Highly motivated. Client focussed and always realistic about outcomes and endpoints. Clients clearly love his style and candid approach. Significant experience in this field means his medical knowledge is impressive'.
'Mike Sutton stood out in that he was inclusive in his approach to the case always taking extra time to speak to our family and explain in clear detail the pathways and options available. He set timescales and objectives and never once did he fail to achieve a positive outcome. At all times Mike was a very knowledgeable, calm, experienced professional who worked closely with us to achieve a very positive outcome'.
'David Lydon has been very helpful, understanding and brilliant at his work. He has made this process easy to understand and he's always very happy to speak to you. He answers my emails and calls very prompt'.
'David Lydon has always struck me as everything that a claimant clinical negligence lawyer should be – accessible, sympathetic, realistic and tenacious. He combines good technical knowhow with practical litigation experience in every case he has conduct of'.
Work highlights
Acting for the claimant who suffered a serious hand injury whilst working on a circular saw. The claimant received a prosthetic device and settlement was ultimately agreed at £825K.
Acting for the claimant who was working on a demolition site, removing asbestos panels. As he was working, he fell through the floor, falling to the floor below and suffering a fracture to his lower back. It is likely that the claimant will need to re-train in order to change roles.
Acting for the claimant  who was a passenger in a taxi that was involved in a head on collision when another vehicle came on to the wrong side of the road. As a result of the accident, the claimant's most obvious and serious injuries were a fracture to his hip and a fracture to his wrist.
Sydney Mitchell LLP
offers '
robust, practical advice
' to a wide range of clients. The team is led by the '
outstanding
' Dean Parnell, who is well known within the Birmingham market for his coverage of high value commercial disputes including shareholder disputes, warranty claims, injunctive relief and partnership disputes.
Testimonials
'Everyone within the team is very approachable, extremely competent, always accessible and confident in their ability to deliver a great result.'
'The team is able to hold their own against other lawyers/teams in much larger national and London law firms and they are totally committed to their client's cause. In my view, they are one of the best litigation teams within the West Midlands.'
'The outstanding Dean Parnell is a heavyweight litigator, is the man you want in the trench with you fighting your case. He is a great lateral thinker in all disputes and comes out on top all of the time. In every sense he is a real mastermind of a lawyer. Hugely respected in the City and beyond. Down to earth and very approachable.'
'Dean Parnell is an excellent litigator. Organised, thorough, robust and very effective on behalf of his clients.'
'Dean Parnell is a very talented litigation lawyer who is first and foremost a problem solver. He is an original thinker with a keen intellect and provides clients with the confidence that they are in safe hands.'
Work highlights
Representing a high net worth individual in a shareholder dispute involving a global corporate structure with a potential value of in excess of £10 million with litigation taking place in Gibraltar.
Representing a company in a claim valued in excess of £1 million against a director of the client company for breach of statutory / fiduciary duties which also included a successful injunctive relief application to prevent the former director from continuing to undertake conduct designed to damage the client company's reputation.
Advised a company on a claim against a high street bank valued at £3m-£4m.
The team at
Sydney Mitchell LLP
advises both employers and employees on a range of contentious and non-contentious claims with the newly-promoted
Emma-Louise Hewitt
 at the helm.
Dean Parnell
 is another key figure who advises on all aspects of employment law and tends to primarily advise companies and senior executives; the team recently added associate
Julia Woodhouse
to its ranks from
Standley & Co Solicitors
.
Practice head(s):
Other key lawyers:
Testimonials
'Sydney Mitchell provides top class employment law expertise, with practical know-how. It is reassuring to know you're in good hands. Emma-Louise Hewitt is very knowledgeable and has an excellent client orientated focus. She is quickly able to grasp complex details seeing the true picture, presenting the case thoroughly'.
'Dean Parnell gives a friendly and efficient service to his clients; he is one of the go-to employment lawyers in the City. A very tough negotiator on his client's behalf. If you want the best representation at all levels he is the man to instruct'.
'The employment law practice at Syndey Mitchell is first-class, with a focus on client service and succinct advice'.
'Their knowledge and expertise of employment law is a real strength. Friendly and calming. Took time to explain the process'.
'Julia Woodhouse  is incredibly comfortable to deal with and I have come to rely on her thorough and professional approach and advice. Reassuring, warm and above all knowledgeable, I can't recommend her highly enough'.
'The employment team at Sydney Mitchell, for a firm of its size, is very well balanced and has the impact of a much larger team. The team is not afraid of stepping up to the plate and nothing is too much trouble for them. I have no hesitation in recommending them to claimants and respondents. The admin staff will go the extra mile to make things run smoothly at hearing'.
'Dean Parnell stands out as being very much a 'can do' person who has a very sound grasp of the legal and commercial elements of employment litigation. He is astute, and a reassuring presence to have alongside you whilst going through litigation'.
'Thorough grasps of fact, procedure and law – absolutely on the ball, and very responsive to enquiries. Emma Louise Hewitt is extremely bright, friendly, dedicated, and responsive. Exactly who you want on the team for a difficult fight'.
Sydney Mitchell LLP
continues to act on a variety of cases, ranging from individuals who have suffered from solicitor negligence, through to commercial organisations that have been wrongly advised by valuers.
Sundeep Bilkhu
 possesses a wealth of experience in property disputes and also acts for a number of leading lenders and individuals in bringing claims against surveyors, accountants and architects.
Practice head(s):
Work highlights
Advising on a commercial lease which contains a ground rent escalation clause, where in year 43 the ground rent will be £101,000 a year for a property only worth £225,000.
Advising on suing a solicitor who failed to keep copies of charge documents sent to a bank, denying the client from recovering his money, but having a statutory declaration from his solicitor saying the contrary.
Acting to recover damages from a solicitor in negligence for failing to set up a declaration of trust before acting for 4 house purchases, when a conflict arose between them, which would have avoided the dispute if a trust had been in place.
Steered by dispute resolution head
Dean Parnell
,
Sydney Mitchell LLP
is regularly instructed by a multitude of private individuals seeking assistance in a range of residential and commercial property disputes. The
'extremely knowledgable'
Sundeep Bilkhu
is frequently engaged on landlord and tenant issues, including lease terminations, dilapidation claims, and boundary disputes. All named lawyers are based in Birmingham.
Practice head(s):
Dean Parnell; Sundeep Bilkhu
Testimonials
'Sundeep Bilkhu is extremely knowledgeable compared to competitors. He's honest with us. We stated what we wanted to achieve and he got it for us. Very happy.'
'They are prepared to go the extra mile.'
Work highlights
Acting for P S, after successfully mounting an adjudication, and defending a cross adjudication, the client now intends to bring a claim in fraud and deceit against a second developer.
Acting for G B, to overcome some major hurdles in respect of seeking to rectify a lease, where a solicitor failed to spot a ground rent escalation clause.
Acting for 2 doctors, over the interpretation of a declaration of trust, as to how a property is to be valued for the purposes of determining the out going partner's share.
Sydney Mitchell LLP
's corporate practice works with a varied roster of clients active in a number of sectors, both domestically and internationally. Practice chair
Roy Colaba
specialises in food retail and energy sector transactions.
Sydney Mitchell LLP >
Firm Profile
Sydney Mitchell Solicitors is a leading regional firm providing a comprehensive range of legal services to regional, national and international clients. The firm Won the Birmingham Law Society Regional Law Firm of the Year 2020-21, previously winning the Birmingham Law Society – Law Firm of the Year 5 to 16 partners – in 2018, 2015, 2014, 2013, 2011 and 2008.  The firm is seen by many as being one of the strongest medium-sized firms within the Greater Birmingham and Midlands region.
The firm: Founded in 1763 by Richard Chattock, Sydney Mitchell Solicitors has been serving the West Midlands community for over 250 years. The firm is identified as a top-tier firm in The Legal 500 and is recognised for most of its practice areas within this publication. It also has both Lexcel and Conveyancing Quality Scheme accreditation. Understanding clients and their businesses is the cornerstone of the firm's success and this approach ensures the various teams provide specialist advice and support that is tailored to the needs and objectives of their clients. The firm is able to offer a more personal service to clients regardless of the value or complexity of the instruction and it prides itself on being able to offer a first-class service that is often partner-led.
Types of work undertaken
Corporate and commercial: Sydney Mitchell has built a strong reputation in supplying innovative legal solutions for businesses of every size, from start-ups to listed companies with global brands. In January 2016 the corporate team was identified as one of five finalists in the Birmingham Legal Awards where the other four finalist corporate teams were from national and international law firms. The team has acted on a variety of complex high-profile commercial transactions including a multi-million pound financial agreement involving commercial property and commercial aspects, European data protection processes connected to a listing on NYSE, and a US supply agreement.
Litigation and dispute resolution:  the firm is recognised as a top-ten litigation practice within Birmingham. It is able to undertake most areas of commercial disputes and is very experienced in dealing with complicated big ticket disputes. Recently experience includes appearing before the Court of Appeal on three separate matters, securing injunctive relief against one of the main political parties in relation to the suspension of one of its members and has acted in a high profile fraud matter valued in the region of £15m. The team regularly acts for organisations involved in multimillion pound disputes and has built up an expertise in SWAP claims. It is also very experienced in ADR/mediation and has a qualified mediator who has led over 50 commercial mediations. The team is also able to offer a supervising solicitor to oversee the execution of search orders.
Employment: the employment team act for a broad range of companies and businesses in relation to both non contentious and contentious employment work. The team are able to offer flexibility in terms of fee structures which also include an annual retainer product called Employment Armour. This is a fixed fee employment law advice and assistance service which will provide practical support to employers when they have to deal with employment law issues within the work place. The employment team also regularly act for directors and senior employees (of both private and public limited companies) in relation to contentious employment matters such as the negotiation of a termination package as well as employment tribunal claims.
Private client: the firm is particularly strong in this sector. The department continues to grow and has seen a marked increase in the quantity and complexity of new instructions. As part of an ongoing commitment to elderly client services the firm supports private clients with care funding and continuing healthcare assessment processes. The team has built up a formidable reputation for contentious probate work and it is now seen as a leader for this practice area within the Greater Birmingham area.
Personal injury: the firm operates a specialist PI team that is very experienced in claimant work covering general personal injury, clinical negligence claims and work-related accident claims. A high proportion of work undertaken is multi-track work carried out for local clients who come to the firm on recommendation from former clients.
Family law: the firm has an excellent reputation in family law. Whereas many larger firms have changed focus away from family law, Sydney Mitchell has always seen it as part of its core offering and is now highly regarded in the West Midlands, advising on multi-million pound and international divorces.
Property: residential and commercial property has always been an important part of the firm's services and despite all the changes in the property market over the years, the team is flourishing and undertaking high-end work.
Insolvency: the insolvency team advises in all aspects of contentions and non-contentious insolvency matters in particular, administrations, liquidations, and bankruptcy; the team also deals with the appointment of Fixed Charge and LPA Receiver and acts for Receivers following appointment.  They further act for lenders advising on the restructuring and recovery of loans and act for directors in respect of wrongful trading claims, misfeasance claims and directors disqualification proceedings.
Immigration: our immigration team is very experienced in explaining and guiding clients through the immigration process by simplifying the legal procedure and offering clear and honest advice.  As a result of politics and ever changing world events, immigration rules and laws change frequently, sometimes without notice. Our team's expert and up to date knowledge  ensures that our clients do not go down the wrong path.
Main Contacts
| Department | Name | Email | Telephone |
| --- | --- | --- | --- |
| Senior Partner and Head of Family Law | Karen Moores | | |
| Litigation | Dean Parnell | | |
| Private client | Tracy Creed | | |
| Family and Finance | Mauro Vinti | | |
| Conveyancing | Adam Oleskow | | |
| Restructuring and Insolvency | Leanne Schneider-Rose | | |
| Immigration | Andre Minnaar | | |
| Company and Commercial | Roy Colaba | | |
| Employment Law | Emma-Louise Hewitt | | |
| Commercial Property | Shilpa Unarkat | | |
| Contentious Probate | Dean Parnell | | |
Staff Figures
Number of UK partners : 11 Number of other UK fee-earners : 55
Languages
English Polish Italian German Gujarati Hindi Urdu Afrikaans French