Hogan Lovells International LLP > Shanghai, China > Firm Profile
Hogan Lovells International LLP
Offices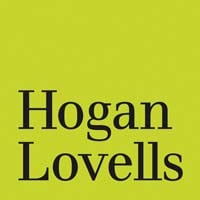 Hogan Lovells International LLP
PARK PLACE, 18TH FLOOR
1601 NANJING ROAD WEST
SHANGHAI 200040
China
Hogan Lovells International LLP > The Legal 500
Rankings
Hogan Lovells International LLP
is widely praised for its assistance to traditional financial institutions, robo-advisers and alternative lending companies, as well as clients in the areas of payments and money transfer, blockchain and artificial intelligence. Through the firm's association with the PRC's
Fujian Fidelity Law Firm
, it is able to offer integrated international and domestic advice to clients operating in China. The Hong Kong-based practice is co-led by
Mark Parsons
, who also heads the firm's Asia-Pacific regulatory practice, and advises on the full range of commercial and regulatory work in technology and telecoms.
Andrew McGinty
, whose practice covers foreign direct investment, M&A, joint ventures and strategic alliances, as well as regulatory advice is also a key partner. In Beijing,
Lu Zhou
is a TMT, life sciences and education sector specialist.
Hogan Lovells International LLP
's China team routinely establishes precedents in the Greater China IP field. The practice particularly stands out for its international reach, as it regularly collaborates with its network's global team of over 400 IP professionals and it can facilitate  domestic litigation expertise via associated Shanghai-based practice,
Fujian Fidelity Law Firm
. Promoted to Asia IP head in January 2021,  Beijing-based
Helen Xia
brings extensive experience in IP litigation, portfolio management, commercial licensing, and obtaining and enforcing IP rights and Shanghai's
Zhen (Katie) Feng
is an IP litigation and brand protection expert. Also integral to the mainland China practice at counsel level are
Grace Guo
, whose IP practice covers trade marks, copyright, domain names, designs, patents and trade secrets and
Yu-An Chang
, who is experienced in the protection and commercialisation of IP assets in China and globally.
Eugene Low
heads the Hong Kong IPMT practice.
Hogan Lovells
' fully integrated contentious and non-contentious practice advises TMT clients on a wide range of work over the full business life-cycle; and the team increasingly advises heavily regulated, institutionalised organisations (particularly those concerning financial services), in addition to non-traditional TMT players such as consumer brands, retail, life sciences and automotive, which rely on technology to gain competitive advantage and develop new revenue lines. In Hong Kong,
Mark Parsons
' practice covers the full range of commercial and regulatory work in technology and telecoms, along with other business sectors dependent upon technology as an infrastructure to generate business; and
Andrew McGinty
also has notable TMT sector transactional experience. On the mainland, Beijing partners
Sherry Gong
and
Lu Zhou
both act on TMT-related cross-border transactions; and
Don Williams
, who divides his time between the firm's Shanghai and Silicon Valley offices, joined from
Sheppard, Mullin, Richter & Hampton LLP
's Shanghai office in July 2020.
Fully integrated with other key antitrust jurisdictions, such as Washington DC, Brussels and London,
Hogan Lovells International LLP
's competition and antitrust practice comprises both merger and non-merger work, as well as government investigations and procedures, internal compliance investigations, and advisory work. The group is also particularly experienced in TMT sector matters; and many of its practitioners previously worked at agencies around the world, including Beijing-based partner
Adrian Emch
, whose career includes a stint at the European Commission's Directorate General for Competition. Notable support in Shanghai is provided by senior associate
Qing Lyu
at the firm's joint operation partner, Fujian Fidelity Law Firm.
Led by Beijing-based
Liang Xu
, a specialist in supporting Western corporations with their business in China, a key point of distinction for
Hogan Lovells International LLP
is the emphasis it directs towards highly regulated sectors such as TMT, financial institutions, life sciences, healthcare and automotive. Through its association with Fujian Fidelity Law Firm, the practice offers an integrated international and PRC law service and is also home to a dedicated outbound China practice which supports local clients in respect of their global investments.
Lu Zhou
also operates from the Capital and thrives on private equity and joint venture mandates meanwhile over in Shanghai,
Jun Wei
garners acclaim for investment structuring in addition to operation and regulatory affairs.
Hogan Lovells International LLP
's Greater China employment practice is well known for its extensive experience in advising multinational clients on their employment-related issues. Recent highlights include advising on high-profile and sensitive employment matters, such as pandemic-triggered workforce compensation adjustments, the reduction of employees in China, and the roll-out of non-competition restrictions. The key employment partner in Shanghai,
Philip Cheng
assists with large corporate reorganisations and complex employee terminations; and in Beijing, further partner-level support is provided by
Sherry Gong
, who particularly focuses on the education, TMT and life science industries.
Hogan Lovells International LLP
's Greater China life sciences practice leverages the firm's substantial China regulatory expertise when navigating complex regulatory hurdles; and it is able to draw upon the expertise of several partners from corporate, IP, employment, litigation and arbitration teams in Beijing, Hong Kong and Shanghai. Through the firm's association with the PRC's
Fujian Fidelity Law Firm
, the group is additionally able to provide integrated international and domestic Chinese legal advice to clients operating in China. The Beijing-based department is co-headed by Greater China practice chair,
Jun Wei
, 
Roy Zou
, and
Lu Zhou
. Senior associate
Jessie Xie
is noted for her regulatory expertise.
Hogan Lovells International LLP
's China private equity practice acts for private equity sponsors, limited partners, and public and private companies. Heavily involved in high-value and mid-cap transactions, the team focuses on the TMT, and life sciences and health care sectors; and offers integrated international and domestic Chinese legal expertise through its association with the PRC's
Fujian Fidelity Law Firm
in the Shanghai Free Trade Zone. In mainland China, the practices of Greater China chair
Jun Wei
and
Lu Zhou
 include private equity matters;
Philip Cheng
assists Western businesses with China-related investments; 
Liang Xu
is a joint venture and M&A expert; and in 2020, the department bolstered its team through the recruitment of Shanghai-based private equity partners
Don Williams
, 
Tony Mou
 and 
Cheng Xu
 from 
Sheppard, Mullin, Richter & Hampton LLP
. Leading the team from Hong Kong,
Stephanie Tang
advises private equity sponsors on public and private M&A deals.
Particularly sought out for onshore and offshore financings involving PRC banks and borrowers,
Hogan Lovells International LLP
's Greater China practice covers structured and cross-border finance; real estate, leveraged, acquisition and asset finance; fund financing; and pre-IPO finance.
Owen Chan
leads the international banking and finance team from Hong Kong, which includes restructuring and special situations specialist
Jonathan Leitch
, and experienced banking and finance partner
Louise Leung
. Shanghai-based counsel
Shantay Cong
 acts for banks and funds in Hong Kong and China as well as borrowers and issuers with a China connection.
At
Hogan Lovells International LLP,
Jun Wei
, who splits her time between the firm's Shanghai and Beijing offices, handles a significant amount of M&A and finance-related projects and energy work in her role as chair of the firm's Greater China practice.
Hogan Lovells International LLP >
Firm Profile
Change is happening faster than ever, and to stay ahead, you need to anticipate what's next. Legal challenges come from all directions. We understand and work together with you to solve the toughest legal issues in major industries and commercial centers around the world. Whether you're expanding into new markets, considering capital from new sources, or dealing with increasingly complex regulation or disputes, we can help. Whether change brings opportunity, risk, or disruption, be ready by working with Hogan Lovells.
Straight talking. Understanding and solving the problem before it becomes one. Delivering clear and practical advice that gets your job done. Hogan Lovells offers extensive experience and insights gained from working in some of the world's most complex legal environments and markets for corporations, financial institutions, and governments. We help you identify and mitigate risk and make the most of opportunities. Our 2,800 lawyers on six continents provide practical legal solutions wherever your work takes you.
A fast-changing and inter-connected world requires fresh thinking combined with proven experience. That's what we provide. Progress starts with ideas. And while imagination helps at every level, our legal solutions are aligned with your business strategy. Our experience in cross-border and emerging economies gives us the market perspective to be your global partner. We believe that when knowledge travels, opportunities arise.
Our team has a wide range of backgrounds. Diversity of backgrounds and experience delivers a broader perspective. Perspectives which ultimately make for more rounded thinking and better answers for you.
Giving back to communities and society is fundamental to good business. And, it's part of our core. We are advocates of justice, equality, and opportunity. Everyone at Hogan Lovells is asked to volunteer at least 25 hours a year as part of their normal work duties. Around the world, our people are making a difference through pro bono activities, community investment, and social justice.