Hogan Lovells International LLP > Madrid, Spain > Firm Profile
Hogan Lovells International LLP
Offices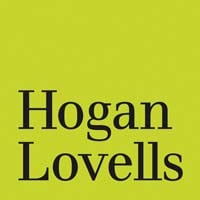 Hogan Lovells International LLP
PASEO DE LA CASTELLANA 36-38
9TH FLOOR
28046 MADRID
Spain
Hogan Lovells International LLP > The Legal 500
Rankings
Hogan Lovells International LLP
retains a significant presence in the market, with an established offering in e-commerce, cross-border data transfers and data governance plans, with further expertise in advising on current and upcoming regulatory developments at a national and EU level. Sought out by high-calibre clients such as Google, the practice provides services for a roster of clients with a presence in the pharmaceutical, financial, insurance, industrial, software and fashion industries. The intellectual property, media and technology department is led by
Gonzalo F. Gállego
, an '
excellent, pragmatic privacy lawyer
', well regarded for handling matters surrounding data breaches and cloud deals as well as outsourcing transactions and IT and software contracts. At the associate level, standout lawyers include
Santiago de Ampuero
, with previous experience in the Spanish market advising on GDPR implementation,
Juan Ramón Robles
, a commercial IP and IT specialist with recent involvement in the implementation of the Digital Services Act, and e-commerce and commercial advertising expert
Clara Lázaro
.
Fernando Calancha Marzana
recently joined
Hogan Lovells International LLP
from
PwC Tax & Legal Services
, bringing with him his expertise and experience in environmental law, climate change, and the energy and natural resources sectors. Clients in the energy, chemical, mining, pharmaceutical and electronics sectors regularly seek the '
well-informed
' team's advice on regulatory, contentious-administrative and licensing matters. Waste management is a standout area of expertise for the practice. Counsel and energy law specialist
David Antón
has notable experience advising on the regulatory and environmental aspects of M&A transactions.
Hogan Lovells International LLP
's consumer department is distinguishable for its global, cross-practice approach, with the firm sought out by retail clients for a range of national and international commercial, distribution and contract law matters, with a further focus in the regulatory sphere.
Alex Dolmans
 leads the Madrid-based team with extensive corporate experience, as he also heads the firm's corporate, M&A and commercial practice. On the dispute resolution front,
Jon Aurrekoetxea
is a key name to note, having been promoted to the partnership in January 2021. At the senior associate level,
Adrián Fernández
is a standout, noted for supporting retail clients in corporate and commercial matters alongside Dolmans.
'
Very prestigious law firm
' 
Hogan Lovells International LLP
stands out for its extensive knowledge of corporate and regulatory matters in the insurance sector and has recently been particularly active in M&A in the industry.
Pablo Muelas
has a well-established reputation in this field; he leads the practice and is proficient in a range of areas, including outsourcing, distribution and compliance.
Felipe Vázquez
is well versed in corporate law and advises private equity investors, insurers and insurance intermediaries on portfolio disposals, buyouts and corporate restructurings.
Margarita Morales
is often engaged in insurance litigation.
Guillermo Ruiz
left the firm.
Hogan Lovells International LLP
's broad banking and finance practice ranges from project finance - particularly in the energy and public infrastructure sectors - to acquisition and real estate finance, and refinancings and restructurings. The team has an impressive lender-side client base, which includes major Spanish and international banks, private equity and venture capital firms, and funds, as well as acting for corporate borrowers. Other areas of strength include corporate finance, asset finance, and regulatory and fintech matters.
José Luis Vázquez
, who serves as managing partner of the firm's Madrid office, jointly leads the practice with
Alfredo Barona
, whose areas of expertise include corporate and project finance, and debt restructuring. Counsel
Alejandro González
 also stands out for his experience in acquisition, leveraged and real estate finance.
Hogan Lovells International LLP
's dispute resolution team '
adapts very well to the specific needs of each client
', and its international outlook and office network mean it is '
very accustomed to working on issues with international elements
'. The team has the size and resources to handle a broad variety of cases on behalf of clients operating in a range of sectors, making it a popular choice for companies in the automotive, engineering, insurance and retail sectors, to name a few. The team has seen a particular uptick in construction-related arbitration, where it has a well-established practice, and in antitrust litigation. The firm has continued to invest in its Madrid-based disputes practice, as evidenced by the promotion of '
great litigator
' 
Jon Aurrekoetxea
to partner in January 2022. Clients also highlight
Gonzalo Ardila
, who has led the department since his arrival at the firm in January 2021, and
Silvia Martínez
, who was promoted to counsel the same month, for their '
great communication skills, client orientation and attention to detail
'.
Hogan Lovells International LLP
's life sciences and healthcare focus is evident when it comes to patent and trade mark litigation, representing companies in the pharmaceutical, medical devices, biotech and consumer healthcare sectors in a range of proceedings. Leadership of the practice is divided between
Gonzalo Ardila
, an experienced litigator and arbitrator,
Ana Castedo
, an expert in all contentious aspects of patents, trade marks, copyrights and unfair competition, and
Alex Dolmans
, an M&A specialist. Senior associate
Margarita Morales
is another key contact for relevant proceedings. Changes to the team include the departure of
Santiago Garrido
, who left the firm in December 2021.
Jointly led by
Lucas Osorio
 and
Fernando Calancha Marzana
, who joined the firm in February 2022 and has '
extensive experience in the public sector',
the '
highly qualified and multidisciplinary team
' at
Hogan Lovells International LLP
excels in public procurement, complex disputes and PPPs, with Osorio noted as a key contact for the latter. Supported by
David Antón
and associate
Borja Fernández
, the team advises public entities, waste management entities as well as leading infrastructure, construction, mining, pharmaceutical and transportation companies. In January 2022,
Santiago Garrido
left the firm.
Hogan Lovells International LLP
's real estate department advises banking entities, retailers and hotel companies on the full spectrum of mandates. Given the firm's international office network, it is well placed to assist in significant real estate funds both domestically and abroad. The team is also reputed for its expertise in the hotel and leisure industry and covers all legal aspects of the hotel industry process.
Emilio Gómez Delgado
 heads the practice and is often engaged in real estate developments and transactions; he is also reputed for his expertise in Spanish REITs (SOCIMIs).
Hogan Lovells International LLP
's '
excellent
' team is sought after for its expertise in advising on the tax structuring of asset finance transactions, and is equally strong at handling the tax elements of domestic and cross-border M&A, joint ventures, reorganisations, international tax planning and insurance tax. Practice head
Miguel Ángel Sánchez
advises on the tax structuring of high-profile transactions, and is also well known for assisting high-net-worth clients with wealth management.
Javier Gazulla
, an expert in corporate and international tax, and
Juan Garicano
, who focuses on tax planning for cross-border transactions, are also highly regarded. Counsels 
Patricia Sánchez
 and
Alejandro Moscoso del Prado
 are names to note for financial tax and tax issues in the digital economy, respectively.
Hogan Lovells International LLP
 leverages its vast international footprint to support on matters in the UK, France and Germany through to Latin America, the US and China. The team is led by
Alex Dolmans
, an energy, transport, retail, e-commerce and life sciences expert, and is also home to
Lucas Osorio
 whose experience makes him a go-to for strategic alliances, corporate governance and M&A affairs within the public sector. Beyond the partnership, counsel
Eduardo Pérez
 provides distinct knowledge of the aerospace and defence industries.
Hogan Lovells International LLP
's holistic offering is supplemented by a global network active in cross-border mandates. With
Luis Enrique de la Villa
sitting at the helm, the firm's reputation is backed by expertise in restructurings, executive contracts, litigation, negotiations with trade unions and M&A employment aspects, acting for leading multinationals in the finance, insurance, telecoms, manufacturing and energy sectors. The team also features
Jesús García
, who was promoted to counsel in January 2022 and specialises in complex employment and social security issues.
The intellectual property, media and technology team at
Hogan Lovells International LLP
exhibits strength in litigation, regulatory, commercial, personal data, IP, and corporate and M&A transactions. With '
mastery of the subject matter
', the practice has particular knowledge in IT service contracts, including in relation to cloud computing services. Leading the team is seasoned practitioner
Gonzalo F Gállego
, noted for being an '
expert in personal data processing and IT technologies
' as well as the fact he '
perfectly understands how the technology sector works
'. Senior associate
Santiago De Ampuero
 is also recommended.
The investigations, white-collar and fraud department at Hogan Lovells International LLP is sought out for a wide spectrum of corporate crime issues. Acting for leading names in the life sciences, transportation, insurance, financial and industrial sectors, the firm is often involved in matters involving regulatory investigations, allegations of fraud, bribery and corruption, whistleblower complaints and money laundering. Criminal law and corporate compliance specialist Ignacio Sánchez heads the practice, accompanied by senior associate Sara Sanz Castillo, a recent arrival from Uría Menéndez, who joined the firm in May 2022.
Hogan Lovells International LLP
's '
meticulous and highly experienced
' team has a broad competition practice, with considerable strength in high-profile cartel and abuse of dominance investigations and appeals before the national courts, as well as in assisting with the merger control aspects of major M&A transactions. The team is also handles private damages claims and advises on competition compliance programmes and training. In particular, it has expertise in advising clients in regulated sectors, including automotive, insurance, financial services and pharmaceuticals. '
Exceptional
' practice head
Casto González-Páramo
 and senior associate
Alfredo Gómez
 are the key contacts.
Hogan Lovells International LLP
hosts over 130 private equity practitioners throughout Europe, in addition to those throughout its offices in the Americas, Africa and the Middle East; its team in Madrid is spearheaded by
Graciela Llaneza
 who is a particularly prevalent dealmaker within the energy, financial services, healthcare and consumer industries. The team is relied upon by private equity houses, and an increasing number of alternative managers, in addition to debt, real estate, pension, infrastructure and sovereign wealth funds and is likewise knowledgeable of the TMT, infrastructure and life sciences sectors.
The energy and natural resources practice at
Hogan Lovells International LLP
, which sits within the regulatory and environment group at the firm is often retained by leading clients in the renewables, mining, and oil and gas industries to advise on regulatory issues, litigation, project development and high-value transactions. Leading the practice is renowned expert
Fernando Calancha Marzana
, an arrival from
PwC Tax & Legal Services
in February 2022 who '
stands out for his professional experience
' and '
great manoeuvrability in difficult projects
'. Backing him are
Lucas Osorio
, a specialist in corporate issues and counsel
David Antón
. In December 2021,
Santiago Garrido
left the firm.
Hogan Lovells International LLP
's practice is sought after by creditor and debtor clients for its expertise in handling complex insolvency proceedings, often including international elements. Other key areas of strength for the group include restructuring matters and advising on the acquisition of distressed assets. Newly appointed managing partner in Madrid
José Luis Vázquez
 and
Alfredo Barona
are noted for assisting prominent Spanish and international financial institutions with restructurings. Litigation and arbitration head 
Gonzalo Ardila
 and 
Jon Aurrekoetxea
, who made partner in January 2022, advise on contentious insolvency proceedings.
Hogan Lovells International LLP
s multifaceted, globally integrated team advises on the full spectrum of litigious patent matters, including opposition and nullity proceedings and representation before arbitration panels, while its sector focus primarily encompasses technology and telecommunications, life sciences, consumer goods and automotive; in the latter segment, the practice is particularly involved in FRAND-related matters, which is not least due to its close cooperation with other practices such as antitrust and competition law. Furthermore, the practice, consisting of lawyers and patent attorneys, also assists with questions relating to patent portfolios and licensing and associated contract drafting. The practice is jointly led by a trio consisting of
Burkhart Goebel
(IP and regulatory interface), the head of the German IPMT practice
Andreas Bothe
(trade mark and competition law) and the head of the European practice
Miriam Gundt
(focus on technology); at the turn of the year 2022/23, Gundt also replaced Goebel as head of the global Intellectual Property, Media and Technology (IPMT) practice group. Other key contacts are
Andreas von Falck
(focus on pharmaceuticals, medical technology and high-tech sectors),
Clemens Plassmann
(focus on technology), patent lawyer and counsel
Felipe Zilly
(infringement and validity proceedings),
Alexander Klicznik
(mobile phone patents), who has dual qualifications as a patent lawyer and attorney-at-law, and
Henrik Lehment
, whose expertise in the automotive and mobile communications industry is in high demand, especially with regards to connected car issues.
Steffen Steininger
(telecommunications, life sciences and automotive industry) and FRAND expert
Benjamin Schröer
are key contacts at the Munich location.
Anna-Katharina Friese-Okoro
(patent litigation in the telecoms, pharmaceuticals, medical products and mechanical engineering sectors) made partner in January 2022.
Located within its IPMT practice,
Hogan Lovells International LLP
's global trade mark team handles complex instructions and manages extensive trade mark and design portfolios; a special focus is placed on clients from the technology and telecommunications, pharmacy, medical technology as well as consumer goods and automotive sectors. In addition to its advisory work, the practice also acts in contentious proceedings and handles trade mark-related sustainability issues. Life sciences and energy brands frequently turn to
Yvonne Draheim
, whose expertise includes domain disputes, administrative proceedings and out-of-court advice on trade mark, design and domain law, while counsel
Patrick Fromlowitz
and
Marion Fischer
both act in an advisory and forensic capacity. Trade mark portfolio management specialist
Susanne Karow
retired at the end of 2021 but remains active as senior counsel, and litigator
Anthonia Ghalamkarizadeh
, who often assists online service providers and owners of well-known trade marks, made partner in January 2023. IP litigator
Andreas Bothe
,
Miriam Gundt
(technical property rights) and
Burkhart Goebel
, who divides his time between Hamburg and Madrid, jointly head the practice.
Embedded within the global law firm network,
Hogan Lovells International LLP
assists with all facets of competition law with trade secret protection, product imitations, know-how protection, licensing issues and litigation representing several of the practice's central pillars, mainly drawn upon by clients from the technology, telecommunications, pharmaceuticals and medical technology as well as automotive and consumer goods sectors. At the turn of the year 2022/23,
Miriam Gundt
(telecommunications, chemicals and mechanics) took over the management of the firm's global IPMT practice from
Burkhart Goebel
(consumer goods) who will remain head of the German team alongside Gundt and litigator
Andreas Bothe
.
Susanne Karow
, who has experience in the telecommunications, food and pharmaceutical industries, retired at the end of 2021, but remains available to the team as senior counsel.
Due to the close cooperation with the teams in Europe, Asia and the US,
Hogan Lovells International LLP
's German team is regularly instructed on cross-border matters. A cross-practice approach benefits companies from the automotive and life sciences sectors regarding cloud services, digital transformation, software development, compliance, AI and machine learning, whereas banks and insurance companies are also among the client roster. Players from the latter two sectors regularly instruct counsel
Sarah-Lena Kreutzmann
on IT, outsourcing, software license and maintenance agreements.
Burkhart Goebel
leads the global IP, media and technology practice, while
Miriam Gundt
holds the European chair and
Andreas Bothe
heads the German team.
Integrated into the firm's IP, media and technology practice and led by
Burkhart Goebel
,
Miriam Gundt
and
Andreas Bothe
,
Hogan Lovells International LLP
 advises clients on data breaches, cyber attacks and transactions and represents them in data protection litigation and proceedings before German and international supervisory authorities. The group specialises in advising on the interface between data protection and employment law and covers topics such as employee data protection in the context of outsourcing projects. In line with the firm's orientation, the data protection team is also focused on the automotive, healthcare, finance and insurance sectors.
The German team at
Hogan Lovells International LLP
acts from four locations and cooperates with international offices in Europe, Asia and the US, thus offering its clients support on traditional IT law as well as in transactions and outsourcing projects, with a focus on risk examination at the interface between IT and IP law. Investments, takeovers, out-licensing, the establishment of joint ventures and the development of new technologies are all part of the comprehensive range of advisory services.
Burkhart Goebel
leads the global IP, media and technology group, while
Miriam Gundt holds
the European chair and
Andreas Bothe
is responsible for the German team.
Hogan Lovells International LLP >
Firm Profile
Change is happening faster than ever, and to stay ahead, you need to anticipate what's next. Legal challenges come from all directions. We understand and work together with you to solve the toughest legal issues in major industries and commercial centers around the world. Whether you're expanding into new markets, considering capital from new sources, or dealing with increasingly complex regulation or disputes, we can help. Whether change brings opportunity, risk, or disruption, be ready by working with Hogan Lovells.
Straight talking. Understanding and solving the problem before it becomes one. Delivering clear and practical advice that gets your job done. Hogan Lovells offers extensive experience and insights gained from working in some of the world's most complex legal environments and markets for corporations, financial institutions, and governments. We help you identify and mitigate risk and make the most of opportunities. Our 2,800 lawyers on six continents provide practical legal solutions wherever your work takes you.
A fast-changing and inter-connected world requires fresh thinking combined with proven experience. That's what we provide. Progress starts with ideas. And while imagination helps at every level, our legal solutions are aligned with your business strategy. Our experience in cross-border and emerging economies gives us the market perspective to be your global partner. We believe that when knowledge travels, opportunities arise.
Our team has a wide range of backgrounds. Diversity of backgrounds and experience delivers a broader perspective. Perspectives which ultimately make for more rounded thinking and better answers for you.
Giving back to communities and society is fundamental to good business. And, it's part of our core. We are advocates of justice, equality, and opportunity. Everyone at Hogan Lovells is asked to volunteer at least 25 hours a year as part of their normal work duties. Around the world, our people are making a difference through pro bono activities, community investment, and social justice.