Firm Profile > Scotto Partners > Paris, France
Scotto Partners
Offices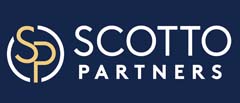 Scotto Partners
112 AVENUE KLÉBER
75116 PARIS
France
Scotto Partners > The Legal 500
Rankings
Practice head(s):
Lionel Scotto le Massese; Claire Revol-Renié; Isabelle Cheradame; Adrien Badelon; Jérôme Commerçon
Key clients
Gerflor
Armacell
Looping Group
Wifirst
Pyrex
Idinvest
Tax Tier 4
Led by Jérôme Commerçon, Scotto Partners' team is highly specialised in assisting the management during LBO transactions handled by the firm. The team is regularly involved in the market's largest operations, for example the €1.6bn acquisition of Gerflor by Cobepa. The team also advises senior executives on the negotiation of tax incentive packages as part of their entry into or exit from companies under LBO. Xavier Colard joined Cazals Manzo Pichot Saint Quentin AARPI in October 2020.
Key clients
Gerflor
Armacell
Looping Group
Wifirst
Pyrex
Idinvest
Scotto Partners >
Firm Profile
The firm: Scotto Partners is an independent corporate boutique firm founded in the late 1990's. In 2010, the firm was reshaped in order to focus on its core businesses: corporate, tax and employment law (transaction as well as litigation assistance) dedicated to top executives, managers and family business owners. It now comprises 6 partners, among a total number of 30 lawyers.
Initially focused on private equity transactions (assisting management) with a very well-known team headed by Lionel Scotto le Massese, the firm developed its corporate practice into the fields of public and private M&A. The firm also developed a strong tax practice for private and corporate clients.
Our practice's peculiarity and excellence come from:
a synthesis between a leading private equity practice and a public/private M&A practice which allows us to cover a broad range of corporate transactions (M&A, LBO, venture, PIPE, P to P, IPO, etc.);
a fully-embedded first-class tax team (with five experienced tax lawyers headed by Jérôme Commerçon covering both corporate and personal tax) and a very dynamic employment team; and
a particular focus on private clients, in particular family groups and top management of listed and non-listed groups, which is unique on the French market.
Areas of practice: 
Private equity/management packages: Our Private Equity team has a unique track record in Paris.
In addition, it is the only team on the Paris market that can deal with all legal and tax issues of LBO transactions for the managers (and in particular a large group of managers). In this respect, the Private Equity team often works with the Corporate team, the Tax team and the Employment team to cover issues in connection with, for example, employee shareholdings (FCPE), IPOs (as an exit for LBO), or tax issues which are crucial for this kind of transactions.
Finally, our Private Equity team is well-known for understanding and mastering the financial issues in connection with management packages (including modeling the MEP).
Recent deals include mid-market deals as well as the majority of the largest cross-border transactions of the last three years in France and abroad (Belgium, Germany, Italy, Switzerland), notably Gerflor, Armacell, International Cookware, Indigo, Comexposium, EFront, Proxiserve, Loch Lomond, Scalian and T&S.
Corporate tax, wealth and estate tax planning: Headed by Jérôme Commerçon, our tax team has a strong track record and is particularly renowned for handling complex tax matters.
Our tax team assists our clients on our corporate transactions (involving highly complex tax and corporate structure and issues) and has built over the years a particular expertise on tax issues relating to private equity transactions, corporate restructurings and management packages; our tax team has also developed its own practice, in particular in the field of complex tax litigation where it is particularly renowned.
Our tax team also has a strong private client practice encompassing the assistance of French and international family groups, family businesses – listed or not – and high net worth individuals, living in France or abroad. More particularly, we assist our clients and their families on the tax structuring of their financial and private equity investments, real estate investments and estate planning. We deal with every tax and legal matters on a French and international basis such as income tax, wealth tax, estate tax, civil law, family and corporate governance.
M&A and capital markets: The corporate team advises clients on a broad range of high-profile corporate and public or private M&A transactions, including in a 'distressed' context (mandat ad hoc, conciliation). It stands out for its keen understanding of complex acquisition schemes and financial aspects of such M&A transactions.
The team further has strong expertise in advising listed companies and their management in connection with debt or equity capital market transactions in particular, IPOs as exit for LBOs (e.g. Elior, Elis and Spie). It has excellent reputation in setting up incentive packages for management teams of listed groups. It further regularly advises CEOs in connection with their departure from listed companies.
The corporate practice also has a strong focus on family groups and investors.
Employment, pensions and benefits: Our employment team has developped strong technical skills in all HR issues related to LBO, IPO and more generally any corporate transactions.
With respect to managers, our expertise includes: (i) negotiation of corporate officer status (under LBO or not) and termination packages, (ii) implementation of complementary remuneration packages and benefits (free shares plans, deffered salary/LTI plans, expatriation packages, pension schemes).
We also assist companies in their collective relationships with trade unions and staff representatives in particular in order to implement restructuring/downsizing plans or more generally any consultative procedures in the course of a change of majority ownership (under LBO).
More generally, our team advises clients on all French day-to-day HR aspects. We also assist them before French employment courts in litigation matters, and with respect to administrative steps and issues with the French administrations.
Main Contacts
| Department | Name | Email | Telephone |
| --- | --- | --- | --- |
| Private Equity / Corporate / M&A and capital markets | Lionel Scotto le Massese | | |
| Private Equity / Corporate | Isabelle Cheradame | | |
| Private Equity / Corporate | Claire Revol-Renié | | |
| Private Equity / Corporate | Adrien Badelon | | |
| Tax / Corporate / Estate and wealth planning | Jérôme Commerçon | | |
| Employment | Bertrand Thibaut | | |
| M&A and capital markets | Coralie Oger | | |
Staff Figures
Number of partners : 6 Number of associates : 30
Languages
English French Spanish German
Memberships
IBA (International Bar Association) IFA (International Fiscal Association)
Témoignages de clients
CLIENT: Jean-Marc Bianchi
COMPANY/FIRM: Tokheim
TESTIMONIAL: "I've been working with Lionel Scotto and his team all over the 15 years, so I have a great level of experience and trust in their capacity to bring value for the management team. Their expertise in terms of management deal fair practices, value sharing between the sponsor and the management team, but also technicalities from a tax and legal point of view have been […] instrumental in our capability to fairly align the management team's interest with the sponsor's interest and, from that point of view, we've been working quite positively together. From a more personal point of view, as the CEO of the company, they have been also instrumental to help me negotiate my own protection and management package and social contract in case of potential difficulties with the sponsor or with the employer."
---
CLIENT: Colin Matthews
COMPANY/FIRM: Loch Lomond Group
TESTIMONIAL: "Scotto Partners have given a lot of reassurance to the management team because they represent the management team on the buy-in. And the complexity of all of the things the management team doesn't really understand about on the legal, on the structuring and on the tax side. Scotto took care of all of that for us and let the management actually get with their real job which is running and growing the business and creating value there."
---
CLIENT: Eva Ivars
COMPANY/FIRM: Afflelou
TESTIMONIAL: "Scotto Partners has been helping us all the time and all the managers to be clear, to be transparent and to feel comfortable."
---
CLIENT: Jürgen Sackhoff
TESTIMONIAL: "Scotto Partners really gave good legal advice about how to position myself and the management team in the process. Secondly, they were able to drill into the details of the management package, which is really important. And thirdly, they were a good support on the negotiation with the new investors, because you need to have what is called a "bad guy" in this kind of negotiation. And they were realistic enough to understand what is doable and what is not doable.
---
CLIENT: Laurent Musy
TESTIMONIAL: "It's absolutely critical for a management team to be advised by a specialist firm like Scotto Partners."
---
CLIENT: LEGAL 500 2019
TESTIMONIAL: "Scotto Partners 'combines legal, finance and tax skills in a unique way' and impresses with its 'deep market knowledge'. The 'very responsive' team is 'ready to vigorously defend managers' interests against private equity companies and their consultants"
---
CLIENT: LEGAL 500 2019
TESTIMONIAL: "With a clear focus on private clients, in particular family groups and the top management of listed and non-listed groups, the boutique firm fields an impressive practice, especially in the large-cap and mid-cap market. Recent stand-out transactions include advising the management of roofing specialist Imerys on the group's acquisition by Lone Star Funds for €1bn, led by firm founder Lionel Scotto le Massese and the 'very responsive' Isabelle Cheradame, who is 'a tough and resilient negotiator, yet able to compromise where required'. Nicolas Menard-Durand and Claire Revol-Renié are also noted. Kiloutou is a new client. Atotech and Buffalo Grill are other clients."
---
CLIENT: LEGAL 500 2018
TESTIMONIAL: "Boutique firm Scotto Partners specialises in advising managers on the legal and tax issues concerning private equity transactions. The team has an excellent reputation for its management packages work in domestic and cross-border transactions, and undertakes work in the low-cap to mid-market segment, but also has a strong track record in upper mid-market and large-cap mandates. Practice head Lionel Scotto Le Massese, Nicolas Menard-Durand, Isabelle Cheradame and Claire Revol-Renié are the key names".
Top Tier Firm Rankings
Firm Rankings