ONTIER > Madrid, Spain > Firm Profile
ONTIER
Offices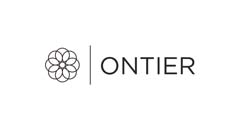 ONTIER
PASEO DE LA CASTELLANA No 55
28046 MADRID
Spain
ONTIER > The Legal 500
Rankings
The 'highly sophisticated' team at ONTIER primarily acts for debtors, but is also experienced in assisting creditors. The practice is well known for handling large-scale debt restructurings and high-value insolvency litigation. The client base includes major domestic banks and companies from sectors such as shipping, real estate and construction, mining and energy, telecoms and healthcare. Practice head Bernardo Gutiérrez De La Roza, Eutimio Martínez Suárez and José Luis Luna are key practitioners. The team was bolstered by the arrival of counsel Maria Luisa Tortosa in April 2022.
Practice head(s):
Bernardo Gutiérrez de La Roza
Testimonials
'A highly sophisticated practice. They practice law in a way that meshes well with the US model of practice, their research and analysis are rigorous, they are practical and pragmatic, and they provide advice efficiently in a manner that builds confidence.'
'Bernardo Gutierrez de la Roza and José Luis Luna are extremely smart, with great judgement and great analytical skills, and are able to provide very sophisticated advice that is user friendly.'
'The team stand out for their understanding the cases and the client. They have extensive experience and the skills to deal with the issues and tasks that we entrust to them. We have been working with ONTIER for several years now and the result has always been positive: they do not exceed the budget, the team has experience and knowledge, and it is worth mentioning that we have asked them for help in complex matters and we have always felt calm and confident. The Ontier team give us a lot of confidence. They are always innovating and proposing new work tools and information management to make things more efficient.'
'They have experience, ability, perseverance and come up with suggestions in conflict resolution. But what is noteworthy is our trust in the team – they stand out for their innovation, determination and experience, but our trust in the people working with us and the peace of mind they give us is invaluable.'
'The team has knowledge and experience in the specific practice area and in the sector where we operate. José Luis Luna and Maria Luisa Tortosa stand out for their client service, involvement in all aspects of the case, dedication, search for alternatives and proposal of solutions to the problems that arise, and their attention to detail and the quality of the work carried out.'
Key clients
Antonio del Valle and other Mexican investors
Dentix Health Corporation, S.L.U.
Duro Felguera, S.A.
Portocarrio Valores, S.L.
Petrolífera de Transportes, S.L.
Real Sporting de Gijón, S.A.D.
Coordinadora Internacional de Cargas, S.A.
Grupo Surave
Van Oord Ship Management, B.V.
Vodafone
Modultec, S.L.
Construcciones y Promociones Coprosa, S.A.
Hulleras del Norte- Sepi
Biogas Fuel Cell, S.A.
Urbar Ingenieros, S.A.
Presidio Iberia, S.L.
Solazoque, S.L.
Laboratorio de Prótesis Dental Alchi, S.L.
GOC, S.A.
Imasa, Ingeniería y Proyectos, S.A.
Work highlights
Advised Imasa Ingeniería y Proyectos, S.A. on the restructuring of the Imasa Group's working capital facilities.
Provides ongoing assistance to 10 Mexican investors in the insolvency proceedings of Banco Popular, of which they were the major shareholders.
Assisting Grupo Dentix with ongoing pre-insolvency proceedings, negotiation of refinancing and restructuring processes, and presentation of the application for insolvency proceedings in several international subsidiaries.
Sourcing expertise from its offices in Madrid and Oviedo,
ONTIER
's white-collar crime department is often retained to advise on investor fraud, corporate crime, economic crime, tax fraud, money laundering, cybercrime and privacy offences. With experience in corporate crime and litigation,
Berta Aguinaga Barrilero
leads the practice, with
Javier Cuairán García
, who has broad expertise in criminal law matters, supporting these efforts.
Practice head(s):
Testimonials
'Empathy with clients and ability to make problems their own. Berta Aguinaga leads the team in an exemplary manner and coordinates fluently with external experts to improve defence possibilities.'
'Ontier is a law firm that stands out for knowing the client and their needs in depth, allowing to place total trust in them for all the cases that arise.'
'Personalised advice, experience in different types of cases, great reaction capacity, knowledge of technology and its influence on criminal cases. Collaborating with Berta Aguinana, Javier Cuairan, Enrique Muñoz is a real pleasure.'
'The closeness of the partner and the team, dedication to the case, organisation, professionalism and efficiency.'
'Both Juan Casanueva and Enrique Muñoz provide a highly professional service, with great legal knowledge and proximity to the problem area of the case.'
'Ontier is always thinking about how to improve the client's situation.'
'Both Juan Casanueva and Enrique Muñoz are two lawyers dedicated 100% to their work and taking maximum care of the details. Great support in everything they do.'
'Communication with the client and empathy. Security and technical mastery of the subject.'
Work highlights
Representing Antonio del Valle Ruiz, former member of the Board of Directors of Banco Popular, in criminal proceedings relating to the criminal complaints filed by hundreds of shareholders and other parties affected by the bank's resolution.
Representing Ángel Pérez-Maura García and Álvaro Pérez-Maura García in criminal proceedings for the alleged commission of international bribery, bribery crimes, fraud and tax evasion.
Representing Miroslav Schopoff in criminal proceedings for the alleged commission of tax fraud, money laundering and false documentation.
ONTIER
fields a team of '
highly competent and trained lawyers
' who are well versed in both litigation and arbitration. The department's recent track record includes acting for clients in cases exceeding the €1bn mark, and in a range of commercial and civil disputes, including those with cross-border aspects, where the firm's international network is of benefit. Its client base includes companies which have been seeking the team's representation in a high volume of cases over multiple years, as well as new clients in the fashion and railway sectors. The department is jointly led by
Pedro Rodero Rodríguez
, who brings his former experience in US and UK law firms, and
Cristina Camarero Espinosa
, who has experience acting in M&A, breach of contract, director's liability and family disputes, to name a few.
José Luis Cabello Contreras
, 
Marta Rodrigo Lavilla
and 
Miguel Fernández Benavides
are names to note at the associate level.
Practice head(s):
Pedro Rodero Rodríguez; Cristina Camarero Espinosa
Other key lawyers:
Testimonials
'Highly competent and trained lawyers in the work they carry out. Very close to their clients and with the ability to land the concepts and complex situations they face. They always look for beneficial options for the client.'
'They have a team with extensive knowledge of our sector, we have been trusting them for 7 years, so they are highly specialised and sensitive to our legal problems.'
'We highly highlight Miguel Fernández Benavides, whose success rate is 100% in the matters we have entrusted to him.'
'The integration and complement between the various members of the team. Their closeness to the client whom they allow to integrate, as much as possible.'
Key clients
Dentix
FCC Group
Vodafone España, S.A.U.
El Corte Inglés
Universalpay (Evo Bank)
Redexis
Calidad Pascual
Yelmo Films
Securitas Direct
Iberdrola
Work highlights
Advising a large payment technology and services provider in a dispute against a Spanish bank in relation to the infringement of one of the agreements entered into within a joint venture alliance pursuant to a change of control.
Advising a major department store company in two judicial proceedings for the modification of the leases of two large shopping centres in Madrid.
Representing a leading travel retailer in two proceedings against a company in airport infrastructure management for the modification of 35 lease agreements.
Covering a broad range of employment issues,
ONTIER
uses its international reach to represent clients in complex proceedings, restructurings, transactions and collective dismissals. Based in Madrid,
Javier Aurelio Rodriguez Pérez
and
Eduardo González-Biedma
co-lead the practice, with notable experience in litigation and pay schemes, respectively.
Luis Sánchez Quiñones
is a key contact from the associate ranks, active in restructurings.
Practice head(s):
Other key lawyers:
Testimonials
'Ontier is a law firm that stands out for knowing the client and their needs in depth, for all the cases that arise.'
'Closeness and professionalism define the team.'
'Luis Sánchez Quiñones offers clarity and sincerity in explanations. The flexibility in giving us solutions. His security and professionalism generates confidence.'
'In addition to the closeness and professionalism of the team, they stand out for their availability and immediate response. Javier Aurelio Rodríguez Pérez is and acts as an outstanding leader.'
'The Ontier labour team is a very compact team. Very attentive to the needs of the client and knows how to anticipate them.'
'Luis Sánchez Quiñones is a person with very deep technical knowledge and a very important ability to handle matters in court.'
Key clients
Fomento de Construcciones y Contratas
Abengoa
Duro Felguera
Tata Consultancy Services
Caser Seguros
Grupo Itevelesa
Camara De Comercio, Industria y Servicios de Madrid
Daorje
Dentix Group
Tier Mobility Spain
Work highlights
Advised Tier Mobility Spain concerning its entry to Spain as well as the beginning of its activity from the perspective of employment law.
Advised Dentix Group on its acquisition by Advent International.
Advising Duro Felguera on all employment and social security matters arising out of its business operations.
ONTIER
 has a wide-ranging competition and EU law practice, with significant experience in high-profile merger control filings at national and European level, abuse of dominance and cartel cases, follow-on damages claims, foreign direct investment filings (particularly in the renewable energy sector) and state aid matters.
Francisco Cantos
, who is highlighted for his '
extensive experience
', most notably in cross-border competition mandates, leads the practice. Senior associates
Lucía Urdiales
 and
Paloma Hurtado
 are also key contacts.
Testimonials
'Francisco Cantos has extensive experience in this area.'
Key clients
Adif
Cerealto Siro Foods
General Motors Corporation
Mercedes Benz's car dealerships in the region of Madrid
Japan Tobacco International
Oakley Capital
FCC
Grupo Viamed Salud
SEPI
Canadian Solar
Matrix Renewables
Duro Felguera
Abengoa
Yelmo
Work highlights
Representing Adif in a claim for damages caused by various cartels which were sanctioned by the CNMC in 2019.
Advising Cerealto Siro Foods on the merger control aspects of its sale to Davidson Kempner and Afendis and securing clearance from the CNMC for this transaction.
Acting for General Motors in an appeal before the Spanish Constitutional Court of a decision by the Supreme Court on the treatment of non-price information exchanges under EU competition law, and in damages claims brought against the company as a result of the automobiles cartel case.
ONTIER
's energy practice is characterised by a multidisciplinary approach, allowing it to cover the sale and purchase of renewable energy projects as well as the provision of regulatory, litigation, financing and restructuring advice.
Pablo Enrile
heads the practice alongside
Lucía González
, who was promoted to the partnership in August 2022, combining notable experience in M&A and energy projects.
Practice head(s):
Other key lawyers:
Teresa Baselga; Paula Rubio
Testimonials
'Absolute availability, quality work and professionals who know the market and its main players'
'Collaboration, compares positively with other offices.'
'Preparation and closeness.'
'Paula Rubio and Teresa Baselga provide knowledge of the subject and their closeness to the client stands out.'
'Excellent team with a lot of experience in the industry, and noted for the ability to provide solutions to problems in a complex sector such as deferred time structured transactions in renewables.'
'Pablo Enrile is an excellent commercial lawyer with extensive experience in energy.'
With a focus on urban planning, regulatory and public law matters,
ONTIER
 is often retained to advise on sanctioning administrative law, an offering jointly led by
Francisco Loriente
, who joined from the State Attorney's Office in January 2022, and the '
outstanding
'
Jorge Álvarez González
, a well-known name in the administrative law field active in public procurement matters and sanctioning procedures. Also noted is
Beatriz Fernández
, a standout from the associate ranks focused on judicial proceedings.
Practice head(s):
Other key lawyers:
Testimonials
'Jorge Álvarez González is an outstanding lawyer.'
'Knowledge of the subjects, availability for work, accredited experience.'
'One of the most important advantages is the knowledge they have of the client's company and its activity.'
'Jorge Álvarez González is a person with a lot of experience, both doctrinal and in the practice of public law. He is personally involved in the files, and is highly available and accessible.'
'There is very good team coordination, and this translates to the fact that they always cover the client's needs at great speed.'
'Jorge Álvarez González has a great control of matters, and resolves doubts quickly. The work, both his and that of the team, is fast and very good.'
'It is a perfectly coordinated and very well managed team. In client service and advice, it is perceived that they have analysed the issues together in the team and the proposed solution is the result of prior analysis and consensus.'
Key clients
Antonio Del Valle Ruiz
Grupo KALUZ
Fundacion Barrié De La Maza
Vecttor Ronda
Cabify
ALSA Group of Companies
FCC Aqualia
Alstom Transporte
Imasa Ingeniería y Proyectos
Damas
Matinsa
Construcciones y Promociones Coprosa
Indra Sistemas
Isdefe
Spain Film Commission
Tendam Retail
Construcciones y Auxiliar De Ferrocarriles
Matrix Renewables
Luxida Solar
Benbros Energy
Tentusol
RR De Acuña y Ass
Work highlights
Advised Construcción y Auxiliar de Ferrocarril on two special administrative appeals filed before the Catalonian Administrative Court of Public Procurement Procedures against the adjudication of a public contract of construction works.
Advising FCC Aqualia on the judicial procedure filed against the resolution issued by the Avilés City Council approving compensation of €2m.
Advising the Spain Film Commission on the management of the first subvention granted from the Next Generation Fund through the Plan de Recuperación, Transformación y Resiliencia.
ONTIER
has notable expertise in project finance, particularly in the renewable energy sector, advising both lenders and sponsors. The team also has recent experience in real estate finance, debt refinancing and the sale of NPL portfolios, as well as advising on financings granted to companies affected by the Covid-19 pandemic.
Álvaro Barro
, an expert in corporate and project finance and debt restructuring - with an emphasis on the energy sector - leads the practice. Restructuring specialist
José Luis Luna
 and
Alberto Manzanares
, who focuses on the direct lending market, are also key contacts.
Other key lawyers:
Testimonials
'A good team who are always available, putting themselves in the client's shoes, mastering the subject and proposing solutions and improvements.'
'Álvaro Barro brings experience and quality to any problem that may arise during negotiations. His extensive experience in energy helps him to evaluate issues and reach agreements more easily.'
Key clients
Banco De Sabadell, S.A.
Transportes Boyaca, S.L.
Bankinter, S.A.
EBN Banco De Negocios, S.A.
Deutsche Bank, S.A.
Banca March
Banco Sabadell
Enerfin Sociedad de Energía
Matrix Renewables (Spain), S.L.
Duro Felguera
CIFI LATAM (Corporación Interamericana para el Financiamiento de Infraestructura, S. A.)
COFIDES
Servicios Financieros Carrefour
Banco Inbursa
Abertis
Work highlights
Advised Matrix Renewables on the financing by Natixis, Spanish Branch of the development and commissioning costs of three photovoltaic plants with a total installed capacity of 128.99MW located in Almonte, Huelva.
Advised Enerfin on the financing by AIP Preferred APS of the development and commissioning costs of four wind farms with a total capacity of 139.2MW located in Tudela, Corella and Fontellas, Navarra.
Advised Banco Sabadell on the financing granted to a subsidiary of Stoneshield in order to fund the construction costs of a student residence located in Burjassot, Valencia.
An international firm present in 14 countries, ONTIER is naturally active on a number of cross-border M&A deals. Jorge Perujo enjoys close ties to American, Chilean, Italian and Dominican Republic markets; he co-leads the team jointly with Víctor Artola Recolons, an associate who supplements his M&A prowess with knowledge of private equity, corporate finance and capital markets.
Practice head(s):
Víctor Artola; Jorge Perujo
Other key lawyers:
Bernardo Gutiérrez de la Roza; Pablo Enrile; María Jesús Dehesa
Testimonials
'Commitment. Technical Knowledge. Flexibility and Solutions.'
'Pablo Enrile is outstanding as a lawyer. Top level.'
'The ONTIER Mercantile team is very professional, with extensive experience both in Spain and in other jurisdictions in which they provide us with services.'
'Jorge Perujo stands out for his professionalism, experience, ability to work, flexibility and for his involvement with his clients, he is always open to finding solutions. All this makes it very easy to work with Jorge Perujo.'
'Ontier's corporate and M&A practice is extraordinary from every point of view. They advise on operations of enormous technical complexity, providing creative solutions and with the absolute involvement of the partners. The professionals that make up the team are exceptional personally and professionally and, of course, are on a par with the best law firms in the country.'
'Ontier lawyers combine an enormous technical and human quality which allows them to adapt to all types of clients and matters. His most outstanding qualities are technical excellence, the ability to work and adapt to clients and issues, and extensive experience in highly complex issues. Among them, I highlight Pablo Enrile, Victor Artola, Jorge Perujo, Lucía Gonzalez and Maria Barbed.'
'Being a smaller office, dealing with the client is more direct and personalized, so doubts are resolved sooner and responses are speeded up'
'They are just as brilliant as many of the professionals from other firms, with the addition that dealing with the client is direct and they are aware of the matter that the client has contracted with them.'
Key clients
Culmia Desarrollos Inmobiliarios, S.L.
Inversora Carso, S.A. De C.V.
Asesores y Gestores Financieros, S.A. "A&G"
Gamechange Solar Corp
Grupo Sonae
Busining Desarrollos Empresariales (Subsidiary Sherpa)
Aenor Internacional, S.A.U.
Grupo Parques Reunidos
Varian Medical Systems
SKG Logistics Corp
Frontal Trust (Gestora de Fondos Chile)
Dupont
Real Betis Balompié, S.A.D.
Work highlights
The firm's M&A Energy Spain and Italy teams advised Matrix Renewables Spain, S.L. on the acquisition of a portfolio of PV projects with a capacity of approximately 450 MW located in different locations in Spain and Italy.              
Secondment advice to the legal team of Parques Reunidos in the acquisition of the Adventureland complex (which includes an amusement park, a hotel and a campground) located in IOWA, USA.
Advice to Real Betis Balompié, S.A.D. on the constitution of the corporate vehicle for the construction and operation of the new sports city of Real Betis Balompié, which entails the analysis and, where appropriate, execution of complex operations.
The tax practice at
ONTIER
was strengthened significantly with the arrival of new practice head
Jaime Peiro Gomendio
, a specialist in the tax structuring of cross-border transactions, in January 2022. Madrid-based Peiro co-leads the team with Sevilla-based
Francisco José De Haro Romero
. The growing practice has experience in advising large Spanish corporations and family businesses on the tax aspects of domestic acquisitions and reorganisations, as well as assisting international clients with inbound investments. On the contentious side, the team acts for clients in tax audits and subsequent litigation.
Practice head(s):
Jaime Peiro Gomendio; Francisco José de Haro Romero
Testimonials
'A very good firm, which is a very attractive option for tax advice but with substantial savings for clients.'
'Although they are a large firm with multidisciplinary teams and a global presence, their manner of dealing with clients is that of a boutique firm, with very personalised service and close relationships.'
'A well-integrated team.'
'They have been very accessible and work as a team with the client, especially advising on how things operate in Spain and how to implement their advice.'
Key clients
Duro Felguera, S.A.
Knight Frank España, S.A.
Fidelidade-Sociedade Gestora De Organismos De Investimento Coletivo, S.A.
Bonduelle Ibérica, S.A.U.
Sociedad Estatal De Participaciones Industriales (Sepi)
Compañía Española De Financiación Del Desarrollo, Cofides, S.A, S.M.E.
Grupo Cropu
Real Sporting De Gijón, S.A.D.
Iberia Solar, S.L.
A&G Renewables
Concert Tour Gestiones, S.L.
FCC Group
Work highlights
Advising SEPI, a Spanish state-owned industrial holding company affiliated with the Spanish Ministry of Finance and Civil Service, on tax issues relating to the management and granting of public aid to support Spanish companies affected by the COVID-19 pandemic.
Assisted Iberia Solar with the tax structuring of the sale of a portfolio of photovoltaic projects located in Spain to Lightsource BP.
Advised COFIDES, a state-owned trading company providing medium and long-term financing for private investment projects of Spanish companies, on the tax aspects of the management and granting of public aid to Spanish companies during the COVID-19 pandemic.
ONTIER >
Firm Profile
The firm: ONTIER is a global law firm, headquartered in London, with a presence in 13 countries: Bolivia, Brazil, Chile, Colombia, Dominican Republic, Italy, Spain, the USA, Mexico, Paraguay, Perú, UK and Venezuela. It is currently the international firm with the largest footprint in Latin America.
ONTIER is a full-service law firm. While it is active in all areas of legal practice, it is known for specialising in complex corporate and commercial transactions and international commercial disputes. Some of ONTIER's areas of expertise include: international litigation and arbitration, corporate, white-collar crime, real estate, tax, labour, finance and capital markets, family, IT and IP, insolvency and restructuring, and regulatory, public law, urban planning and competition. The firm has a wealth of experience in the energy sector and in advising family-run companies.
The firm's know-how: All ONTIER offices worldwide share identical principles and values and are well established in their native jurisdictions. The firm's philosophy accentuates each local partner's excellence, values and 'soul' within the multinational legal structure. Global tools and strategies are combined with home-market know-how and the expertise of its lawyers, who solve a host of legal issues using local regulations, arguments and laws. Knowledge of the local markets and proximity to its clients; understanding that people are the most important thing; and providing clients with a bespoke service in the markets in which they operate are some of the essential tenets of ONTIER.
Main Contacts
| Department | Name | Email | Telephone |
| --- | --- | --- | --- |
| Litigation and arbitration | Pedro Rodero | | |
| Litigation and arbitration | Cristina Camarero | | |
| Corporate | Bernardo Gutiérrez de la Roza | | |
| Corporate | Pablo Enrile | | |
| Corporate | Óscar Murillo | | |
| Banking and financing | Ramón Ruiz de la Torre | | |
| White-collar crime | Berta Aguinaga | | |
| White-collar crime | Juan Casanueva | | |
| Regulatory, Public Law, Urban Planning and Competition | Jorge Álvarez | | |
| Regulatory, Public Law, Urban Planning and Competition | Pedro Rubio | | |
| Regulatory, Public Law, Urban Planning and Competition | Adolfo Menéndez | | |
| Real estate | Jaime Díaz de Bustamante | | |
| Tax and wealth management | Francisco de Haro | | |
| Tax and wealth management | Sandra Cabrero | | |
| Tax and wealth management | Manuel Díaz | | |
| Succession in companies and family | Bernardo Gutiérrez de la Roza | | |
| Restructuring and insolvency | Bernardo Gutiérrez de la Roza | | |
| Restructuring and insolvency | Eutimio Martínez | | |
| Capital markets | Ramón Ruiz de la Torre | | |
| Employment | Eduardo González Biedma | | |
| Employment | Javier Aurelio Rodríguez Pérez | | |
| Industrial and intellectual property and new technologies | Miguel García | | |
| Industrial and intellectual property and new technologies | Joaquín Muñoz | | |
| Energy and natural resources | Pablo Enrile | | |
| Regulatory, Public Law, Urban Planning and Competition | Jorge Álvarez | | |
| Environmental Law | Martín J. Silván Gutiérrez-Cortines | | |
Staff Figures
Number of lawyers : 300 at this office : 120
Languages
English French German Italian Portuguese Spanish
Other
Other offices : Asunción Other offices : Bogotá Other offices : Caracas Other offices : Ciudad de México Other offices : Lima Other offices : London Other offices : Miami Other offices : Oviedo Other offices : Rio de Janeiro Other offices : Rome Other offices : Santa Cruz Other offices : Santo Domingo Other offices : Santander Other offices : Santiago de Chile Other offices : Sao Paulo Other offices : Sevilla Other offices : Santo Domingo