Firm Profile > Gide Loyrette Nouel > Warsaw, Poland
Gide Loyrette Nouel
Offices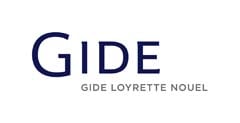 Gide Loyrette Nouel
METROPOLITAN
PL. PILSUDSKIEGO 1
00-078 WARSAW
Poland
Gide Loyrette Nouel > The Legal 500
Rankings
Gide Loyrette Nouel has 'a very approachable and responsive team of lawyers', which is best known for its debt capital markets work. It undertakes all types of debt transactions and structuring issues for a wide variety of domestic and international financial institutions and industry bodies. Robert Dulewicz, who is a 'star', is the head of the department. He specialises in securities and banking law, and has a strong track record in corporate bond issuances. Counsel Michał Śmiechowski's practice is focused on debt securities issues.
Testimonials
'A very approachable and responsive team of lawyers, always willing to go the extra mile and close a deal on time.'
'Robert is a star in terms of expertise and client relationship. Always a great pleasure to work with!'
'Robert Dulewicz is a very experienced professional, big knowledge, client-oriented, hands-on'
Key clients
KGHM Polska Miedź S.A.
Robyg S.A.
Amica S.A..
LPEC S.A.
Komunalne Przedsiębiorstwo Energetyki Cieplej sp. z o.o.
Arctic Paper S.A.
Amercian Heart of Poland S.A.
Tauron Polska Energia S.A.
Port Lotniczy Gdańsk S.A.
mBank S.A. (Commerzbank Group)
Led by Marcin Muszel, the real estate team at Gide Loyrette Nouel assists clients with investment structuring, due diligence, negotiation and project implementation. A key name for real estate advice on office space and healthcare facilities, the group also advises on matters impacting logistics, retail and student housing developments. It is adept at advising on lease agreements, asset management and borrower-side financing mandates.  Counsel Błażej Czwarnok and associates Rafal Osetek and Tomasz Roszczyc are other key team members. 
Other key lawyers:
Testimonials
'They are inquisitive and meticulous, open to new knowledge and curious about other experiences, they do not impose themselves with knowledge and views and solve problems. In my opinion, Marcin Muszel was distinguished by his extensive experience and knowledge. He impressed with his proficiency in conducting negotiations, approached his opponent with respect, although he remained firm and did not give in on issues important to the principal.
'Tomasz Roszczyc, with whom I cooperated on particular topics despite his young age, was distinguished by his professional approach to the subject, calm manner and energy to work.'
'The Gide team was very active in every part of the transaction. Not only did they take part in redrafting documents, but also played a major role in negotiations sometimes even in commercial areas of the transaction. This gave us a very important buffer before our transaction partner. Gide was very successful in these negotiations. The other very crucial capability was that the team was looking at the entire transaction from the goal point of view.'
'We have been working with the Polish Real Estate Practice of Gide since 2012 in various projects and have never been disappointed. The practice always provided us with excellent legal advice at a very good value for money ratio. Their lawyers have a profound knowledge of the market and are skilful negotiators. The team is very responsive.'
'Marcin Muszel is a multinational legal expert appreciated by international business in Europe. Very strong legal, leadership and negotiations skills. Solution maker.'
'Tomasz Roszczyc is a unique lawyer with strong negotiation skills. Very helpful and very motivated. '
'Rafal Osetek: always thinks ahead, talent in real estate sector, very business-driven and rational.
'Marcin Muszel: creative, client-focused, open-minded approach to projects, great team leader'.
'Blazej Czwarnok – I know that I can relay on him 100%. He is honest with me – not pretending when he is not sure. He is an intelligent, calm, consistent and patient person.'
Key clients
Archicom
Bank Pekao
B&B Hotels Polska
BNP Paribas Bank Polska
Bouygues Immobilier
BPI Real Estate Poland
Chep
Dassault Systemes
Echo Investment
Elite Partners Capital
Eiffage
Essilor Optical Laboratory Poland
Griffin Real Estate
Intermarché
Leonardo Poland
L'Oreal Polska
Louis Vuitton
Marvipol
Mindspace
mLeasing
mBank
Nexity
Okam
Orpéa Polska
Pernord Ricard
Penta Real Estate
P3
Redefine
SGI
Skanska Property Poland
Skanska Residential Development Poland
Yareal Polska
YIT Development
Gide Loyrette Nouel provides 'high-level legal support in both local and cross-border assignments', advising a mixture of borrowers and lenders on the spectrum of financing deals. Corporate and real estate transactions are a particular area of activity for the firm, which also handles leasing, acquisition finance and leveraged buyouts. The department is led by Paweł Grześkowiak, an expert in structured and secured lending. Grześkowiak works closely with associate Mateusz Gronau, who 'knows his way around often complicated legal structures and always delivers'. Fellow associate Marta Karmińska is a tax adviser who often supports the team on structured finance deals.
Other key lawyers:
Testimonials
'Personal commitment, understanding of needs, pro-active approach'
'Gide understands our goals and needs and are able to quickly and efficiently meet them. They are highly recommendable in general banking & finance related matters including secured financing transactions. My go-to lawyer is Mateusz Gronau with whom I work on various projects in the last few years and now.'
'Mateusz Gronau provides excellent service. '
'Very good cooperation abilities – very good understanding of the clients – oriented on targets'
'High engagement into project – very good availability – very supportive with the French-speaking co-operators – good organization'
'Very well organized and knowledgeable team providing high-level legal support in both local and cross-border assignments.'
'We have been working with Mateusz Gronau for the last few years who is active on our most important assignments and supervises Gide B&F team. He knows his way around often complicated legal structures and always delivers. We really appreciate his expert knowledge and always accurate advice.'
Key clients
KGHM Polska Miedź
Sierra Gorda SCM
"PEKAO" Leasing
Santander Bank
Orion Engineered Carbons
mBank
BNP Paribas Bank Polska
SGI Sp. z o.o
mLeasing
Bank Gospodarstwa Krajowego
Credit Agricole Bank Polska S.A.
Gide Loyrette Nouel has a strong profile in corporate, commercial and M&A transactions. It advises public and private companies on their activities in Poland. The group is particularly strong in private equity and capital markets matters, and is able to provide full-service advice regarding financial, regulatory and tax issues. Dariusz Tokarczuk, who leads the group, has a strong client base of Polish and foreign investors. Paweł Grześkowiak, who leads the banking and finance group, often supports the corporate transactional team. Edyta Zalewska is another name to note, with experience in restructurings.
Key clients
Vinci Energies
Przedsiębiorstwo Państwowe "Porty Lotnicze"
Seris
Nowy Styl Group
Gide Loyrette Nouel handles Polish and European issues arising from competition and consumer protection law and commercial agreements, advising clients on their business operations and before the competition authorities and courts. The department is led by Dariusz Tokarczuk and includes competition and distribution law expert Szymon Chwaliński, who is instructed on the implementation and modification of distribution systems and compliance audits.
Key clients
PKN Orlen
Auchan
Naval Group
Polskie Porty Lotnicze
LVMH
ETI
Bonduelle
Atlantex
Agora
CHEP
BPI
Polska Izba Ubezpieczeń
Gide Loyrette Nouel's litigation and arbitration practice represents clients, including state-owned companies and government entities, in domestic and international matters, in addition to Polish administrative proceedings. Lawyers have experience before the Supreme Court and Supreme Administrative Court. Areas of focus span commercial law, real estate, intellectual and industrial property, unfair competition, employment litigation and criminal proceedings. The team is led by Piotr Sadownik, who is known for his energy and infrastructure disputes work. Counsel Krzysztof Ciepliński is a commercial disputes expert.
Key clients
GDDKIA
mBank S.A.
PGNIG S.A.
W.P.C. sp. z o.o.
Mr Rafał Sonik
Telewizja Polska S.A.
Bank Gospodarstwa Krajowego
Alior Bank S.A.
Alior Leasing sp. z o.o.
BNP Paribas Bank Polska S.A.
Bank Polska Kasa Opieki S.A.
At Gide Loyrette Nouel, the employment law and labour disputes department is led by Paweł Grześkowiak. The group advises on issues including internal audits, employee capital plans, litigation (with an emphasis on the transport sector) and collective bargaining agreements. In addition, the team has expertise in restructuring, lay-offs and secondment agreements as well as EC claims on the purported breach of legal standards. Associate Joanna Jasiewicz is the key contact for matters pertaining to industrial action.
Other key lawyers:
Key clients
Abalone Group
Alior Leasing
Allgaier
Auchan Polska
Boccard
DiaSorin
Edenred
EDF
ETI
Inter-Vion
KGHM
LGI International Transport
Louis Vuitton Poland
Mindspace
Orpea Group
Przedsiębiorstwo Państwowe (State Enterprise) Porty Lotnicze
P3 Logistic Parks
Raben Transport
Transalliance
Transport i Logistyka Polska (www.tlp.org.pl)
Willis Towers Watson
XPO Transport Solutions
WSK PZL Świdnik
At Gide Loyrette Nouel, environment specialist Piotr Sadownik leads the team. The practice has experience at all stages of project development and advises on energy-related public procurement and financing mandates. The team also assists companies with commodity trading and the acquisition of pre-existing projects.
Known for advising clients on defence matters, the public procurement team at Gide Loyrette Nouel is led by arbitration specialist Piotr Sadownik. The group also advises on energy and infrastructure projects and regularly handles matters connected to motorways, pipeline and transport issues.
Gide Loyrette Nouel's tax team is well integrated into the firm's wider transactional practices, advising on the taxation aspects of M&A, corporate restructurings, real estate deals, industrial property and new technology rights. The group sits within Dariusz Tokarczuk's corporate practice and includes international tax expert Ewa Żbikowska and private client tax specialist Maciej Grela.
Other key lawyers:
Testimonials
'Deep involved team with strong knowledge and experience in a broad area of VAT, CIT and other tax regulations. Team reacts and answer questions quickly and in a comprehensible way. Always reachable and ready to support the client.'
'Great business knowledge of tax requirements for our technology sector.'
'The team knows our business and practices and is able to make recommendations quickly and efficiently.'
'Professionals concentrated on achieving goals. They are available when needed and deliver the product on time.
'Their experience allows them to ask relevant questions to shorten the process considerably.'
Key clients
L'Oréal Group
Yareal Polska
Atlantex / Artctic Navigation
Auchan
Phoenix Pharma
Zenner Poland
Lactalis Group
Kapsch Telematic Services
Inter-Vion (LBD Group)
Vitol S.A.
P3 Group
KGHM Polska Miedź
Société Générale
Eurocape
Orpea Polska (Orpea Group)
Intermarche
ETI European Food Industries SA
B&B Hotels Polska
Alior Leasing
Archicom
PKN Orlen
Marie Brizard Wine & Spirit Group
Alior Bank
Tauron
Bonduelle
Alstom Transport
Raben Transport
YAM INVEST NV
mLeasing
mBank
Reanult Fianance
Separgefi
Seris Konsalnet
Persan
BPI
Grupa MAK
ACUITY BRANDS
LEONARDO INTERNATIONAL
Louis Vuitton
ND Polska
BNPP Securities
ARPI Group & Partners
FRS S.A.
Sierra Gorda SCM
Gide Loyrette Nouel >
Firm Profile
When Gide opened an office in Warsaw in 1991, it was one of the first international legal practices acting in Poland under the new regime. In the past two and a half decades, Gide has been involved in a large number of projects, including the most important privatisations and investment transactions on the Polish market. Gide Poland provides legal advice in all key areas of business law and is one of the most recommended international law firms in Poland.
Gide's Warsaw office employs over 40 lawyers and tax advisors, including five partners, and advises some of the leading players in Poland, ranging from financial institutions, banks, insurance companies, and foreign investors, to Polish companies and other entities, including state-owned companies and public institutions.
Our key specialisations include:
Restructuring & Insolvency
Tax Law
Intellectual Property Law
Labour Law
Lawyer Profiles
| Photo | Name | Position | Profile |
| --- | --- | --- | --- |
| | Michał Śmiechowski | Michał Śmiechowski, counsel and attorney specialising in issues related to debt securities… | View Profile |
| | Szymon Chwaliński | Szymon Chwaliński is a legal advisor at Gide Loyrette Nouel's Warsaw Office.… | View Profile |
| | Krzysztof Ciepliński | Krzysztof Ciepliński is an advocate at Gide Loyrette Nouel Warsaw. He specialises… | View Profile |
| | Błażej Czwarnok | Counsel Błażej Czwarnok specialises in real property sales, investment processes, court, administrative and… | View Profile |
| | Mr Robert Dulewicz | Robert Dulewicz, a partner and legal counsel, heads the Gide Warsaw Capital… | View Profile |
| | Mateusz Gronau | Mateusz Gronau is an advocate at Gide's Warsaw office. He specialises in… | View Profile |
| | Paweł Grześkowiak | Paweł Grześkowiak is an advocate and partner at Gide Loyrette Nouel Warsaw.… | View Profile |
| | Mr Marcin Muszel | Marcin Muszel is a partner and a legal advisor at Gide Loyrette… | View Profile |
| | Mr Piotr Sadownik | Piotr Sadownik is a partner responsible for the Department of Litigation and… | View Profile |
| | Mr Dariusz Tokarczuk | Dariusz Tokarczuk specialises in mergers and acquisitions, capital markets, infrastructure investment projects… | View Profile |
Staff Figures
Number of lawyers : 550 at this office : over 40
Languages
English French German Italian Polish Russian Spanish
Other
Contacts : Dariusz Tokarczuk (dariusz.tokarczuk@gide.com) Contacts : Pawel Grzeskowiak (pawel.grzeskowiak@gide.com) Contacts : Piotr Sadownik (piotr.sadownik@gide.com) Contacts : Marcin Muszel (marcin.muszel@gide.com) Other offices : Algiers Other offices : Beijing Other offices : Brussels Other offices : Cairo Other offices : Casablanca Other offices : Istanbul Other offices : London Other offices : New York Other offices : Paris Other offices : Shanghai Other offices : Tunis