Doing Business in...
Romania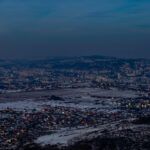 Introduction Romania is going through two processes of transformation. One process, which has started more than 30 years ago, is one of continuous modernization and convergence with its EU more developed counterparts. Albeit for the average Romanian this may not be entirely apparent, Romania has indeed evolved dramatically from an economic standpoint, in many years …
Contributed by Nestor Nestor Diculescu Kingston Petersen
Read More...
Legal Market Overview
Romania's positive economic growth in recent years may have been stymied by the Covid-19 pandemic, but most lawyers are confident that the slowdown will be short-lived. There is still significant appetite for investment in the country's real estate sector, particularly on the residential and agribusiness side. Investors are also attracted to the jurisdiction by a blossoming IT industry and increasing demand for renewable energy projects. Even if the label chafes slightly when applied to an EU member state, the country's upgrade from 'frontier' to 'emerging market' status in 2019, by the global index provider FTSE Russell, should help maintain positive momentum on the investment front.
The legal market certainly has not endured too much structural damage as a result of the pandemic. Despite reports of wage cuts and redundancies among some larger firms, most key senior lawyers remain in place and clients continue to have a broad range of choice in a highly-competitive ecosystem that is somewhat of a buyers' market for legal services. Key leading independent firms include Nestor Nestor Diculescu Kingston Petersen, Tuca Zbârcea & Asociatii, Musat & Asociatii, Popovici Nitu Stoica & Asociatii, Zamfirescu Racoti Vasile & Partners, and Filip & Company, as well as a growing number of specialised and nimble-footed spin-off firms. International law firms also retain a decent footprint, with German, Austrian and regional independents such as Schoenherr si Asociatii SCA, Wolf Theiss, Noerr, and Kinstellar, hitting the market from one side, and larger Anglo-American firms such as CMS, Dentons, DLA Piper Dinu SCA, Eversheds Sutherland Romania and Clifford Chance Badea approaching from the other. Conversely, Allen & Overy LLP's formal association with RTPR | Radu Taracila Padurari Retevoescu SCA ceased in 2020, to become more of a relationship agreement.