Doing Business in...Romania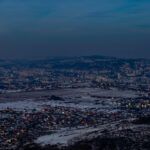 Introduction Romania is going through two processes of transformation. One process, which has started more than 30 years ago, is one of continuous modernization and convergence with its EU more developed counterparts. Albeit for the average Romanian this may not be entirely apparent, Romania has indeed evolved dramatically from an economic standpoint, in many years …
Contributed by Nestor Nestor Diculescu Kingston Petersen
Read More...
Legal Market Overview
Nestor Nestor Diculescu Kingston Petersen, Muşat & Asociaţii, Popovici Nitu Stoica & Asociatii, Ţuca Zbârcea & Asociaţii and PeliFilip are among the dominant domestic firms. Several international firms and affiliations such as CMS, Clifford Chance Badea and DLA Piper Dinu SCA are also particularly strong in Romania and compete with the local players for complex, high-end and cross-border mandates.
Kinstellar, Wolf Theiss and Schoenherr şi Asociaţii SCA, firms with a strong CEE presence, are also prominent within the market.
Lawyers' practices are generally and traditionally multi-disciplinary as dedicated teams and practitioners are a luxury afforded to a handful of larger firms. However, several spin-offs with more specialised practices have emerged in recent years, the latest example being Berechet Hirit in the dispute resolution space.
Amendments to the Fiscal Code, namely the transfer of the burden of social contributions from employer to employee, have resulted in an active year of advisory work for employment lawyers.
The recent trend of the withdrawal of Greek banks from Romania continued in 2018 with the sale of Piraeus Bank Romania to J.C. Flowers & Co and the acquisition of Bancpost by Banca Transilvania.
GDPR-related instructions have understandably been prominent within the TMT sphere; the acquisition of Betty Ice by Unilever and the sale of Liberty Global's Romanian assets to Vodafone were two of the standout transactions in the M&A space.