Doing Business in...
Romania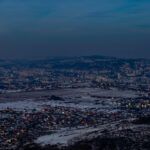 Introduction Romania is going through two processes of transformation. One process, which has started more than 30 years ago, is one of continuous modernization and convergence with its EU more developed counterparts. Albeit for the average Romanian this may not be entirely apparent, Romania has indeed evolved dramatically from an economic standpoint, in many years …
Contributed by Nestor Nestor Diculescu Kingston Petersen
Read More...
Legal Market Overview
Romania weathered the initial Covid-19 storm better than many countries in Central and Eastern Europe. Unfortunately, a low vaccination take-up stymied the country's economic recovery towards the end of 2021, as the country fell victim to a punishing fourth wave. Despite this, investor appetite for Romania remained high. Several key sectors were busy throughout the year, including residential real estate development, agribusiness, renewable energy and IT. The latter has proved particularly attractive to a growing number of venture capital investors, drawn to the burgeoning start-up scenes in Bucharest and Cluj-Napoca.
The country's legal sector remains largely unchanged. Anecdotal reports suggests declining fees and some personnel cuts among the larger firms, but this should not adversely affect clients who will still benefit from a good choice of high quality firms in an exceptionally competitive legal market. The largest independent firms include Nestor Nestor Diculescu Kingston Petersen, Tuca Zbârcea & Asociatii, Popovici Nitu Stoica & Asociatii, Musat & Asociatii, Zamfirescu Racoti Vasile & Partners, and Filip & Company. Clients can also choose from a wide array of international firms, including strong offices from German, Austrian and regional players, such as Schoenherr si Asociatii SCA , Wolf Theiss, Noerr, and Kinstellar. Several major Anglo-American firms also have a good footprint, either through integrated offices including  CMS, Dentons, DLA Piper Dinu SCA, Clifford Chance Badea, and Eversheds Sutherland Romania, or associated offices such as Bondoc si Asociatii SCA (White & Case LLP) and RTPR | Radu Taracila Padurari Retevoescu SCA (Allen & Overy LLP). More selective clients can also choose from a good selection of smaller spin-off firms and boutiques. The Big Four accountancy firms also offer strong legal arms, including Reff & Associates SCA (Deloitte) and D&B David si Baias SCA (PwC).